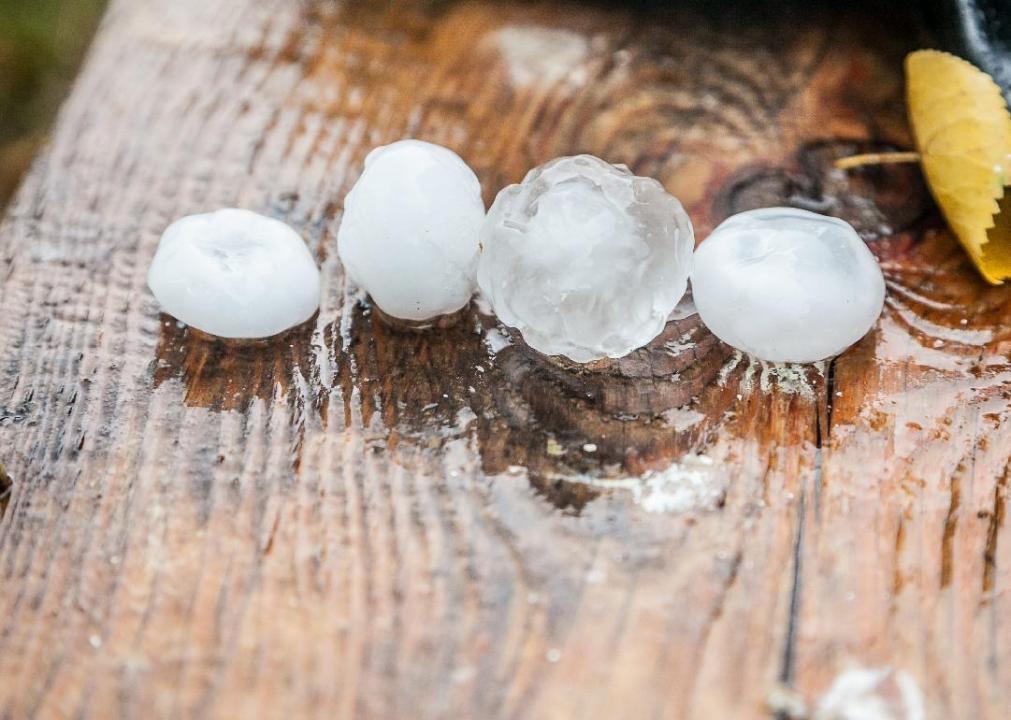 30 of the most devastating hailstorms in U.S. history
Aleksandr Ivasenko // Shutterstock
30 of the most devastating hailstorms in U.S. history
The year 2017 was the worst on record for hail damage in the United States. Per the Insurance Institute for Business & Home Safety, the country suffered more than $22 billion in insured losses. This is more than the losses for a typical hurricane. In the Midwest and the South, auto insurance holders are prohibited from having comprehensive coverage due to the high cost of hail damage.
Hail is frozen rain that is larger and heavier than other forms of ice precipitation, such as sleet, graupel, and ice pellets. Formed in thunderstorms, hail happens when a strong updraft pushes rain into cumulonimbus clouds. If the freezing level is lowered, such as during a tornado in the inland areas of the country, the rain will freeze. The new ice crystal will drop, attracting new rain droplets, before being pushed back up the wind cyclone to freeze and drop again. This repeats for as long as the updraft can support the ice crystal.
Once the ice ball becomes so heavy the updraft can no longer keep it afloat, it will drop to the ground. This is known as hail. While it is rare to die from these ice blasts, the high velocity and weight of these ice balls have been known to shatter windows, punch holes in roofs, damage wall siding, kill plants and livestock, and dent cars. While most hail stays small, occasionally, a strong storm will produce hailstones of monstrous sizes.
Stacker has looked at the meteorological data for the United States to determine the 30 most destructive cases of hail in the nation's history. For this list, we looked at the cost of the storm in human lives and property damage. Note the list is limited to storms that had a reported or estimated property damage tally of $100 million or more.
This list is ordered in chronological order, and not in order of damage validation. Experts say 2019 is believed to be on pace to break the record for hail damage. As with tornadoes and hurricanes, climate change is believed to make hail more likely, adding a new headache for property owners.
Keep reading to learn why owning property in Denver may be a bad idea.
You may also like: Space discoveries that will blow your mind