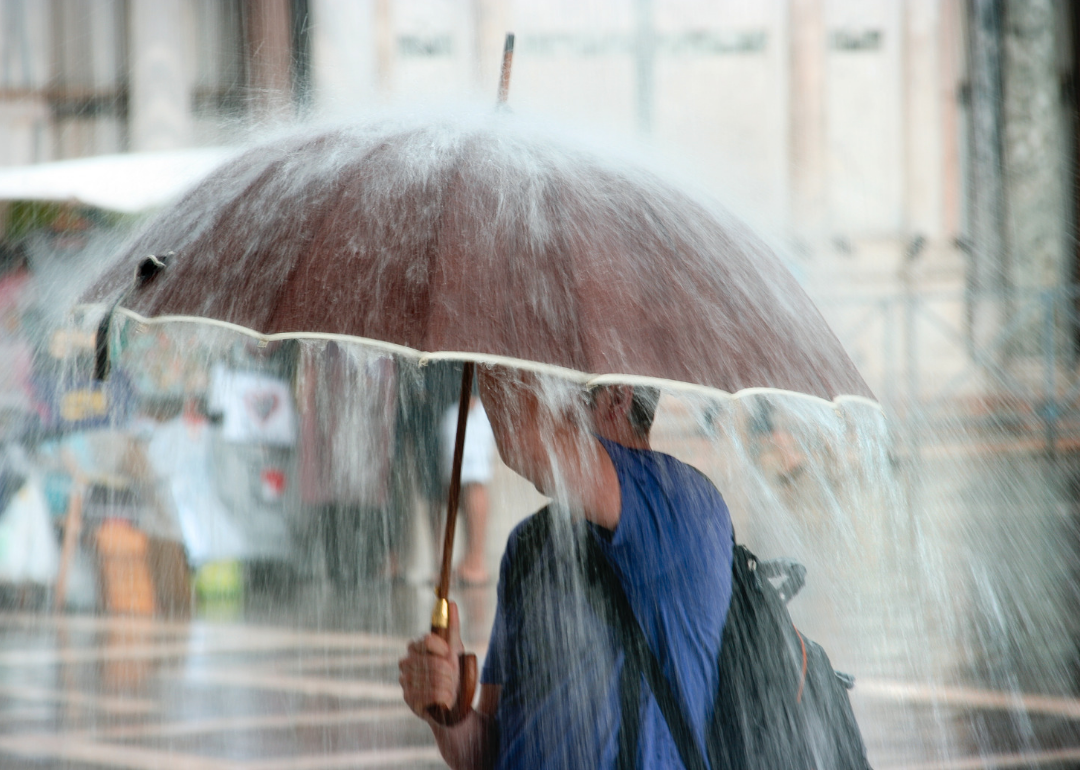 50 ways the weather could change in the next 50 years
50 ways the weather could change in the next 50 years
In 2016, the United States signed the Paris Agreement—a global pact to curb greenhouse gas emissions to pre-industrial levels. The goal: keep the Earth's temperature from rising higher than 2 degrees Celsius (3.7 degrees Fahrenheit). Every country in the world has joined the pledge. In 2017, President Donald Trump announced his intention to withdraw the U.S. from the agreement. While Trump has been vocal in his disbelief in climate change, scientists are more than 95% certain that humans are causing the Earth to heat up at an unprecedented rate, worsening extreme weather events like hurricanes, flooding, drought, and intense heat waves.
Global temperatures are already about 1 degree Celsius (1.8 degrees Fahrenheit) warmer than they were in the 1800s. A degree or two may not seem like a big deal, but if the Earth warms 2 degrees Celsius instead of 1.5, that could increase heat waves, kill coral reefs, melt the summer ice in the Arctic, and further strengthen storms. In 2019, the World Meteorological Organization released a study saying climate change catalyzed extreme weather that affected 62 million people in 2018; floods and droughts were the most damaging. In March of 2019, Tropical Cyclone Idai brought deadly flooding to Mozambique, Zimbabwe, and Malawi; scientists think it might be the worst weather-related storm in Southern Hemisphere history. The past four years have also broken records for heat worldwide; the Lucifer heat wave scorched Europe in 2017, and England's hottest summer on record was 2018.
One reason weather can cause more damage when the world gets hotter is because warmer air can hold more moisture. That means when there is a rainstorm or blizzard, more precipitation comes with it, drowning cities or covering them in feet of snow. In 50 years, scientists predict that extreme weather exacerbated by a warming planet will disrupt ocean currents and extend heat waves.
Using data from news reports, the World Meteorological Organization, the Climate Impact Lab, and the Intergovernmental Panel on Climate Change, Stacker created a list of 50 ways weather could change in the next 50 years. Click through to see which areas may be affected the most.
You may also like: Counties projected to have the most extreme heat days in 2050