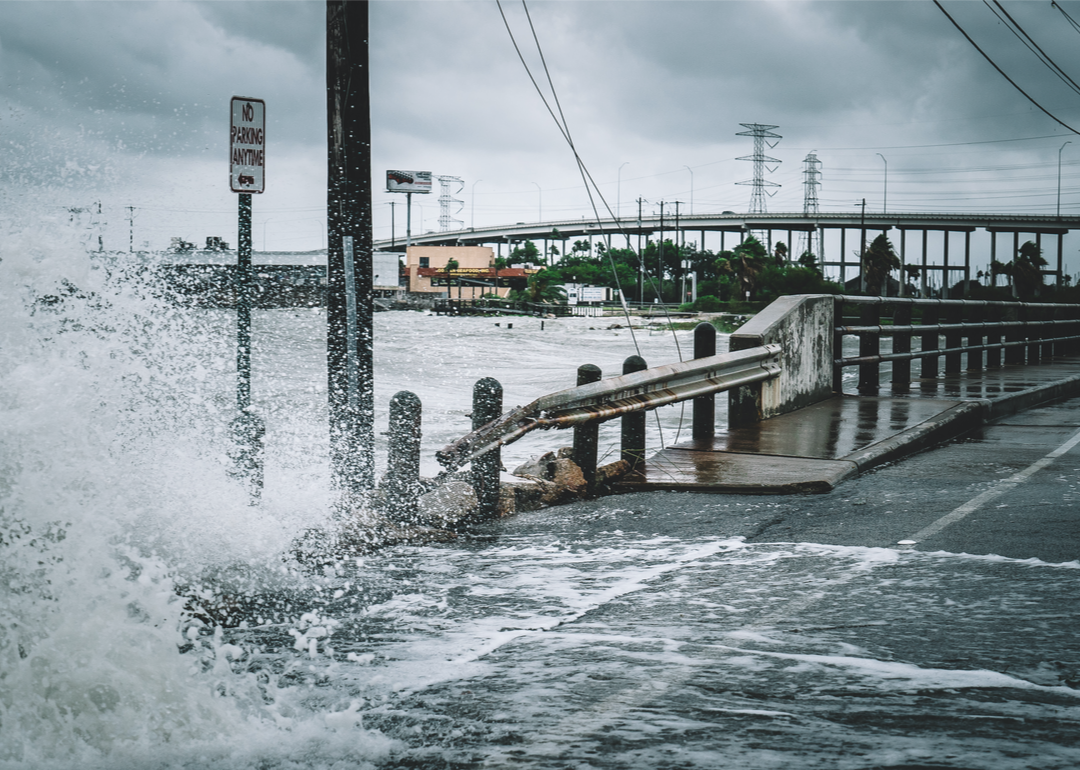 Cities with the highest flood risk in every state
Cire notrevo // Shutterstock
Cities with the highest flood risk in every state
Floods accounted for three of the 14 natural disasters that caused at least $1 billion in damage in the United States in 2019. In total, flooding impacted 14 million Americans last year and put another 200 million at risk—and that doesn't even take into account hurricanes and other extreme weather events that often lead to flooding.
The most common natural disaster in the United States, floods can occur anywhere in the country at any time of year—and like all natural disasters, global warming is making them more frequent and more severe. They're often the result of heavy rainfall, but snowmelt can cause destructive flooding, too, as can ice jams in rivers, storm surges, and overwhelmed drainage systems.
Standard homeowners insurance does not cover flood damage. In order to determine which businesses and homes must be covered by supplementary flood insurance, the Federal Emergency Management Agency (FEMA) created maps that classify areas based on the likelihood that they'll experience a flood. Zones with a 1% chance of flooding every single year are considered to be at-risk. Since 1% represents one in 100, this formula sometimes refers to "100-year floods." That language does not indicate flooding so severe that it happens only once in a century. It's important to understand this because the 1%/100-year flood benchmark is the standard for determining which regions are most vulnerable.
As readers will see with several states on this list, recent studies have shown that FEMA's mapping is often wildly inaccurate in terms of how many structures are truly at risk in each state. Among the most credible is a report issued by a nonprofit called The First Street Foundation.
To find the cities with the highest flood risk in every state, Stacker analyzed the First Street Foundation's National Flood Risk Assessment Report released June 29, 2020. The First Street model identifies any property at risk of flooding one centimeter or more over the next 30 years. Using a broader definition than FEMA, the First Street model identified 23.5 million properties as at risk, with 3.6 million categorized as facing almost certain risk. Regrettably, data from Alaska and Hawaii were not available. Any ties in the proportion of properties under threat were broken using the city with the higher number of properties at threat.