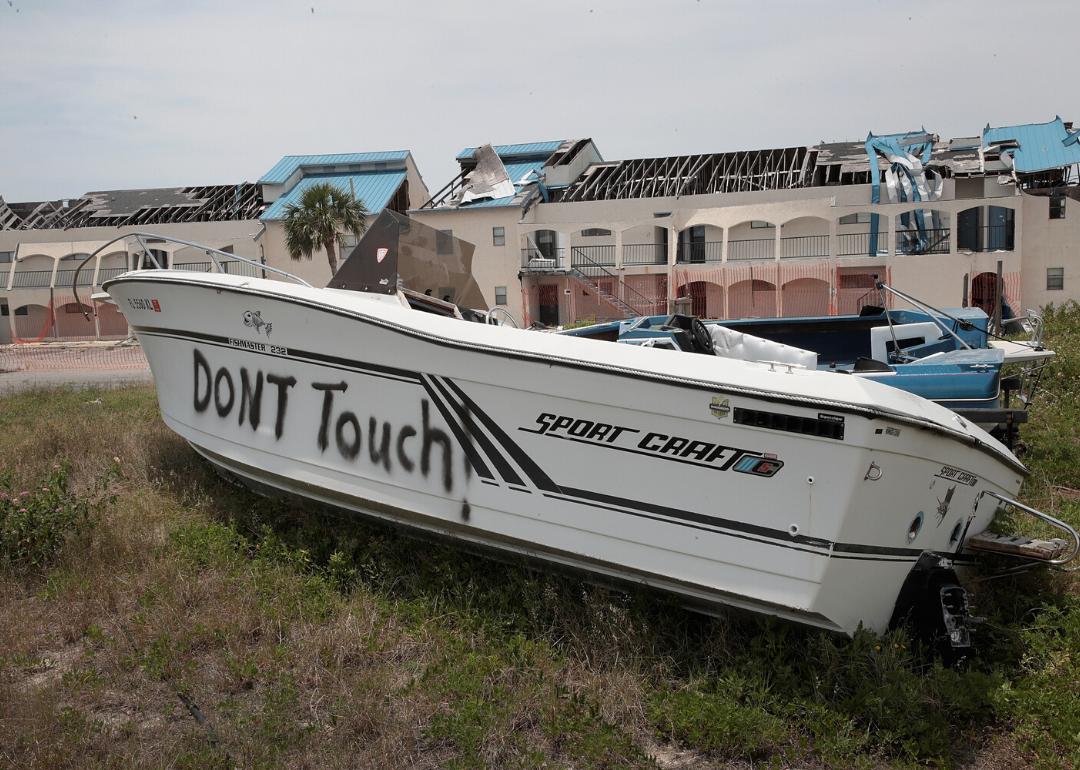 Costliest US weather disasters of the last 40 years
Scott Olson // Getty Images
Costliest US weather disasters of the last 40 years
Extreme weather events are sometimes called "acts of God," alluding to the fact that humans have no control over when they arrive or what they do. While this may be somewhat true, extreme weather like hurricanes, tornadoes, blizzards, droughts, heatwaves, freezes, and fires are impacted by the climate, and as the climate changes, these events are becoming more frequent and more severe. California's fire season has increased, resulting in longer and more severe fires, like the bout it is currently experiencing. While wildfires rage through California with particular ferocity this season, the state is no stranger to the impact such devastation wreaks on life, land, and state budget.
These weather disasters have huge impacts on lives and on the economy, often costing billions of dollars in damage. To uncover the costliest weather events of the last 40 years, Stacker consulted the National Oceanic and Atmospheric Administration (NOAA) Billion-Dollar Weather and Climate Disasters database. The table is updated whenever a disaster reaches a total CPI-adjusted estimated cost of a billion dollars, and was released and updated in 2020.
Looking at the top 100 weather events, some patterns emerged. For example, 30 of these 100 disasters were hurricanes, as were all the top six costliest events. And seven of the top 10 costliest weather disasters took place after the year 2000, and five of these occurred in the last 10 years.
While the size of the weather impact influences the cost of weather events, they are also a result of preparation and management before and after disasters. This was made apparent by the top three disasters on Stacker's list: Hurricane Maria, Hurricane Harvey, and Hurricane Katrina. The places hit by these hurricanes suffered from poor planning and lack of resources before the storms hit, and the people most impacted were not given proper aid after the fact.
The costs of these events come from damage to infrastructure, loss of businesses, and destruction of crops. And while the dollar amounts that some of these events cost are startling, human costs from weather disasters are even more striking.