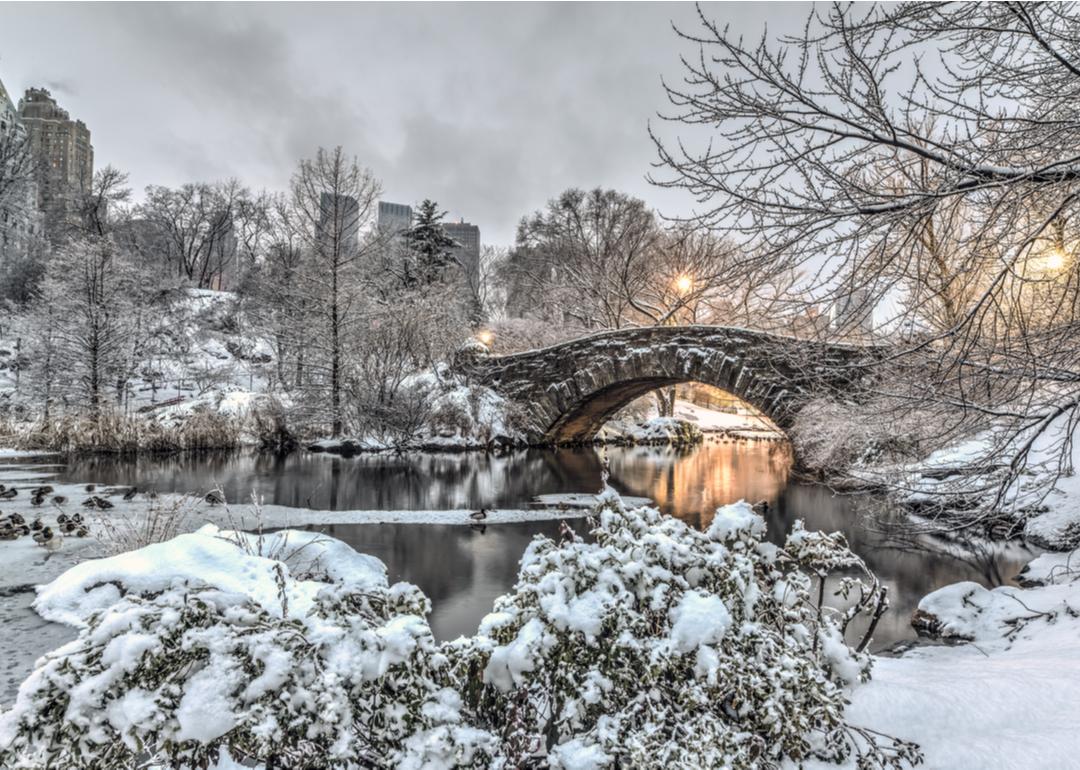 How snowfall levels have changed across 100 U.S. cities
John A. Anderson // Shutterstock
How snowfall levels have changed in 100 U.S. cities
It's easy to wonder anecdotally if winters are warmer, milder, or otherwise being affected by climate change, but where in the United States has annual snowfall changed the most? To find answers, look at the data. In a 2020 report titled "The Case of the Shifting Snow," researchers from the nonprofit climate communication organization Climate Central identified how snowfall patterns have changed in 143 American cities that receive annual snowfall of at least 5 inches.
Using data from the Applied Climate Information System, these researchers compared cities' annual and seasonal snowfall across two decades: 1970 to 1979 and 2010 to 2019. It excluded any cities that were missing more than two years of data across these two decades from the annual analysis, and excluded any cities that were missing more than 20% of data for any season during the study period from the seasonal analysis.
In this story, Stacker highlights the snowfall changes in 100 of those 143 cities, all of which have populations greater than 15,000 (identified using 2018 census data). The cities are ranked here according to their percent change in snowfall, from the city that had the most snowfall gain across this 50-year period to the city that had the most snowfall loss. These range from absolutely snow-buried cities like Buffalo and Utica in New York to places in the South and Northwest with almost no snow. Some of these cities have economies that rely pretty explicitly on the annual snowfall in their areas: In ski resort regions, business owners are scrambling to make up the difference in naturally occurring snow.
Which of these cities is closest to you? Locations with huge increases and decreases may surprise you. Overall, 37 cities on this list had more snowfall in the 2010s than the 1970s, while 62 cities had more snowfall in the 1970s.
You may also like: 50 ways the weather could change in the next 50 years