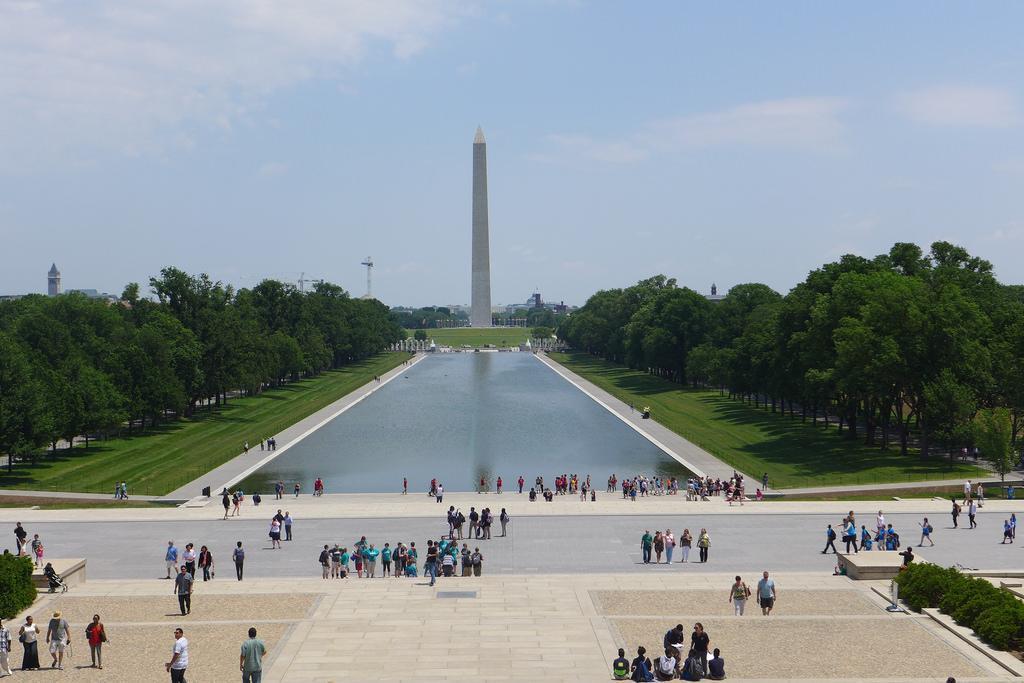 Best states for maternity leave
Best States for maternity leave
All eyes have been on the American Supreme Court in the past few weeks, as the country watches the appointment process for a judge who could tip the balances into overturning Roe v. Wade. Motherhood is once again up for debate: What responsibilities does a woman have to her potential future child?
Yet motherhood only begins with the decision to give birth. It extends through a nine-month pregnancy, the first couple of years of intense care, and further years after that. The early periods of a child's life are particularly arduous as new parents must take care of food, sleep, changing diapers, and so many other basic needs of their children.
Raising a child is a significant responsibility for all parents, regardless of who those parents are, but it can be particularly challenging for parents in the workforce. Some parents can rely on supportive policies, including paid maternity leave, flexible sick days, and unemployment insurance modernization. Other parents are largely on their own, forced to take time out of the jobs upon which they rely for survival in order to take care of their children. America as a whole has been criticized for poor protections for working mothers, compared to other similarly developed countries.
In order to evaluate the best places in the country to be a working parent, Stacker turned to the National Partnership for Women and Families' "Raising Expectations" report. National Partnership performed a comprehensive analysis of state policies supporting working parents before and after the arrival of a new child. Each state was scored and given a grade from A to F; the score is based on protections that state provides for private sector and public employees (with private sector protections weighted more heavily).
This report specifically compares each states' policies to the Family and Medical Leave Act (FMLA) of 1993, which protects employees in taking unpaid, job-protected leave for specific family and medical reasons, including the birth of a child and caring for spouses, children, or parents with serious health conditions. In this study, National Partnership found that 25 of 50 states have done "little or nothing" to supplement the baseline protections set out in FMLA. Only six states earned a grade of "A" or "A-," and not a single state earns a grade of "A+."
Read on to find out how your state scores—if you have a child or an emerging health issue, how are you protected?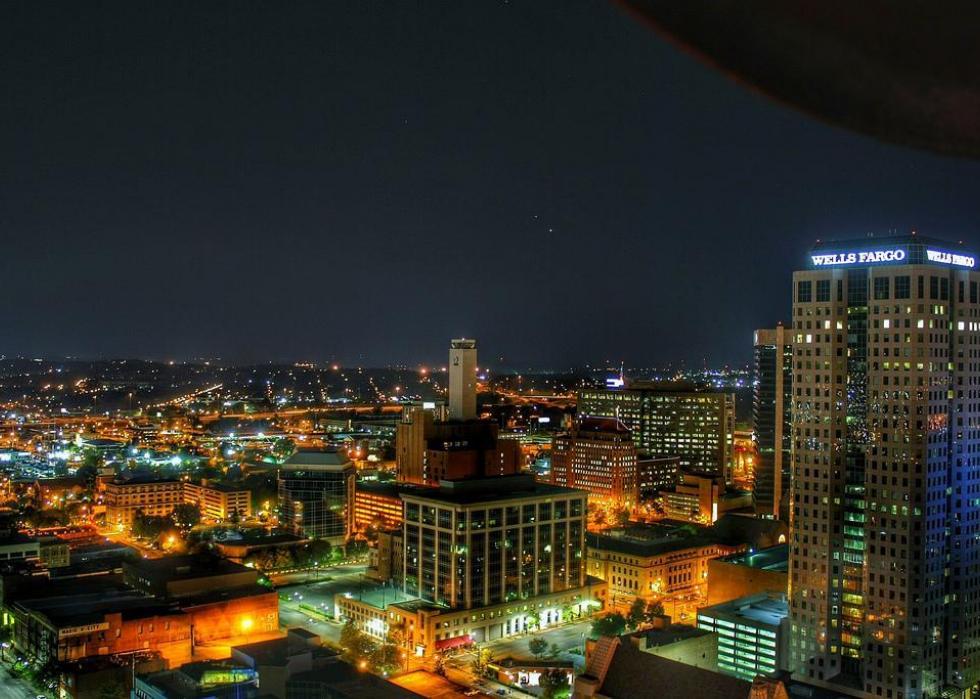 1 / 51
IIP Photo Archive // Flickr
Alabama: F
Points awarded: 0
Additional protections provided beyond the FMLA:
—Private sector workers: Job-protected parental leave
—State workers: Job-protected parental leave, flexible use of sick time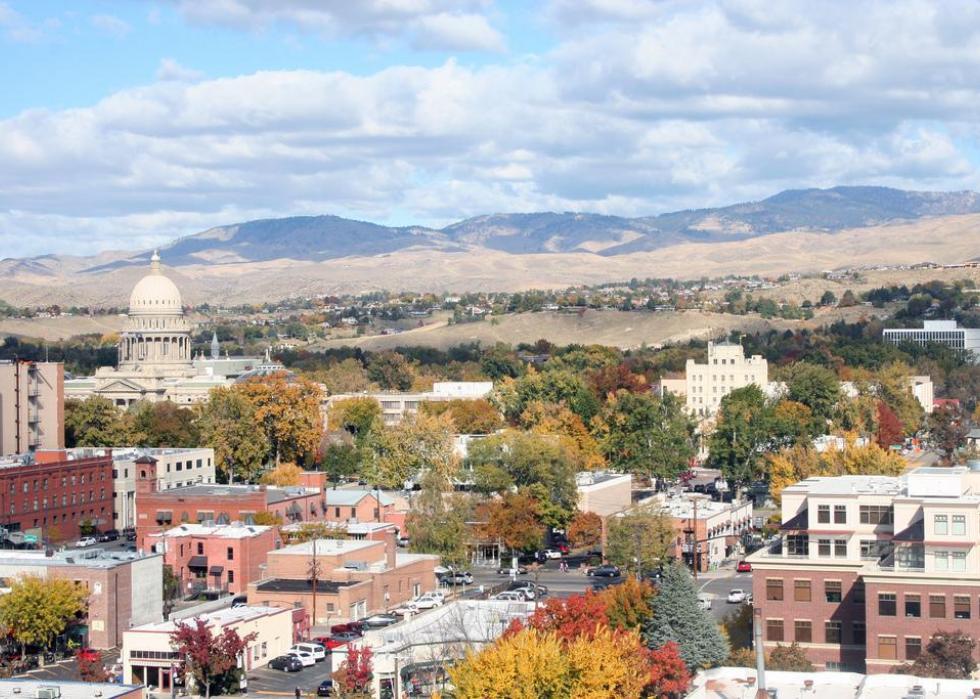 2 / 51
Boise Metro Chamber of Commerce // Flickr
Idaho: F
Points awarded: 0
Additional protections provided beyond the FMLA:
—Private sector workers: Unemployment insurance modernization
—State workers: Job-protected parental leave, flexible use of sick time, unemployment insurance modernization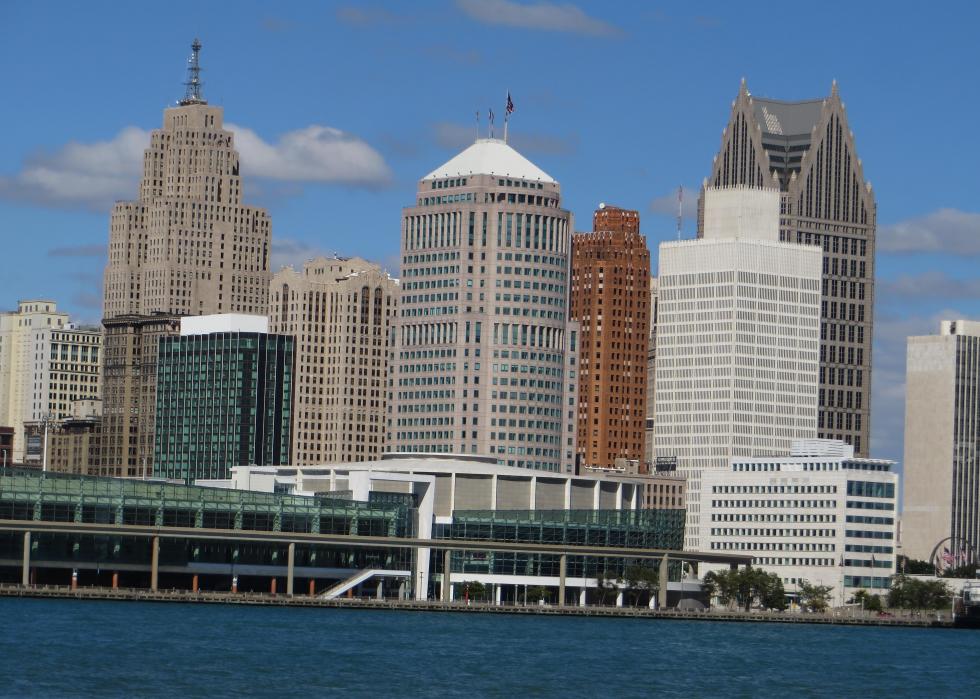 3 / 51
Ken L./ Wikimedia Commons
Michigan: F
Points awarded: 0
Additional protections provided beyond the FMLA:
—Private sector workers: None
—State workers: Flexible use of sick time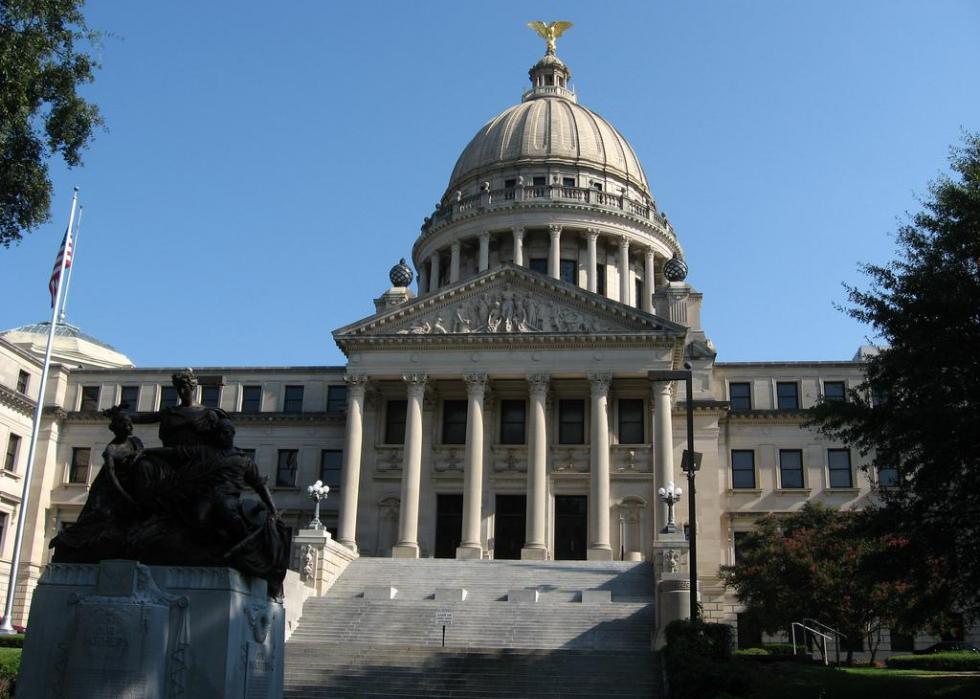 4 / 51
Mississippi: F
Points awarded: 0
Additional protections provided beyond the FMLA:
—Private sector workers: Job-protected family and medical leave, job-protected parental leave, paid sick days
—State workers: Job-protected family leave, job-protected pregnancy and parental leave, job-protected adoption leave, flexible use of sick time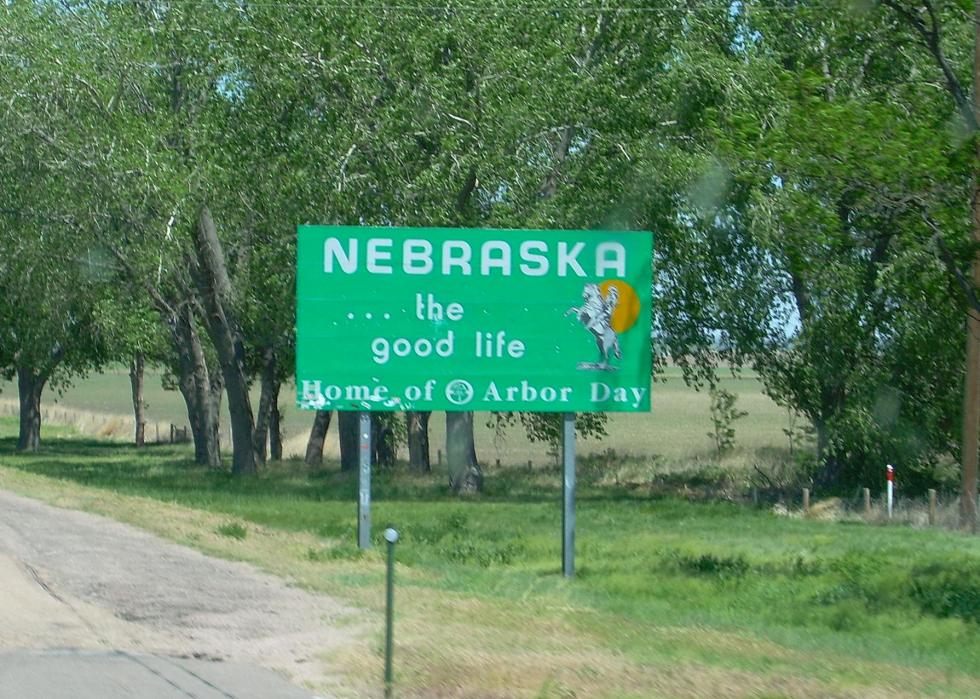 5 / 51
Nebraska: F
Points awarded: 0
Additional protections provided beyond the FMLA:
—Private sector workers: None
—State workers: Paid disability/maternity leave, paid family leave, paid parental leave
6 / 51
North Dakota: F
Points awarded: 0
Additional protections provided beyond the FMLA:
—Private sector workers: Paid family and medical leave (to take effect Jan. 1, 2019 with benefits payable beginning on Jan. 1, 2020), job-protected family leave, job-protected medical leave for pregnancy disability, paid sick days, flexible use of sick time, unemployment insurance modernization
—State workers: Paid family and medical leave, job-protected family and medical leave, job-protected parental leave, job-protected pregnancy disability leave, flexible use of sick time, unemployment insurance modernization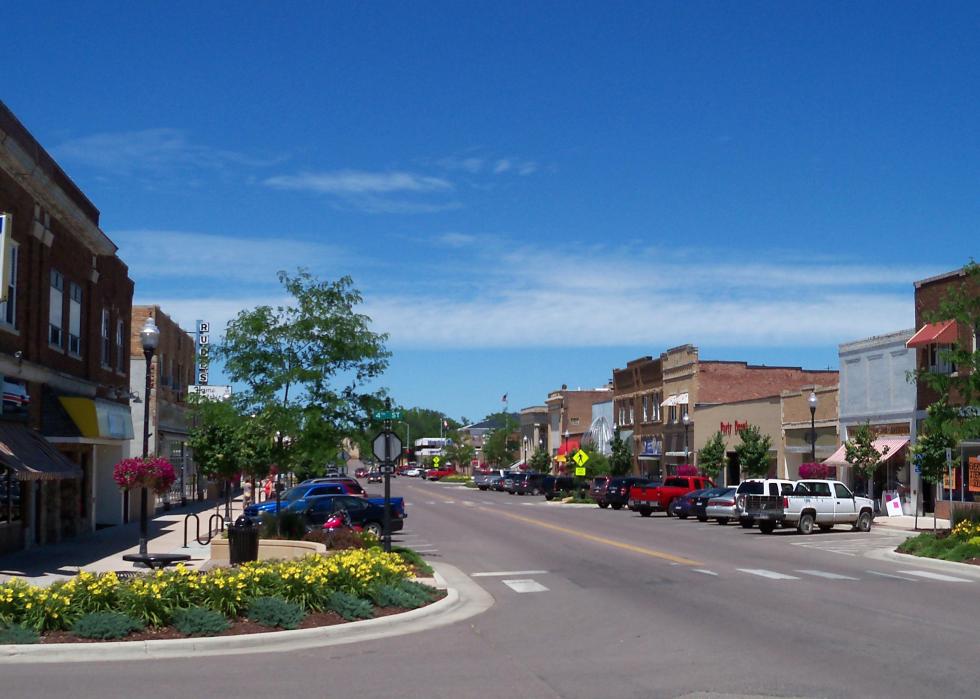 7 / 51
Jon Platek // Wikicommons
South Dakota: F
Points awarded: 0
Additional protections provided beyond the FMLA:
—Private sector workers: None
—State workers: Job-protected family leave, flexible use of sick time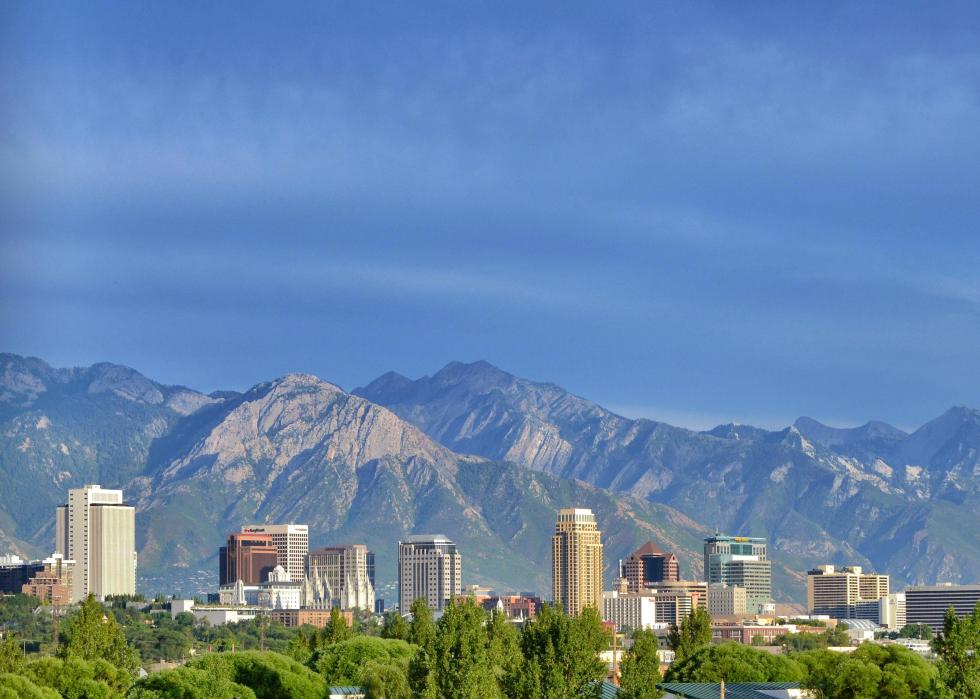 8 / 51
Garrett // Wikimedia Commons
Utah: F
Points awarded: 0
Additional protections provided beyond the FMLA:
—Private sector workers: Job-protected family and medical leave, flexible use of sick time, unemployment insurance modernization
—State workers: Job-protected parental leave, job-protpected family and medical leave, flexible use of sick time, unemployment insurance modernization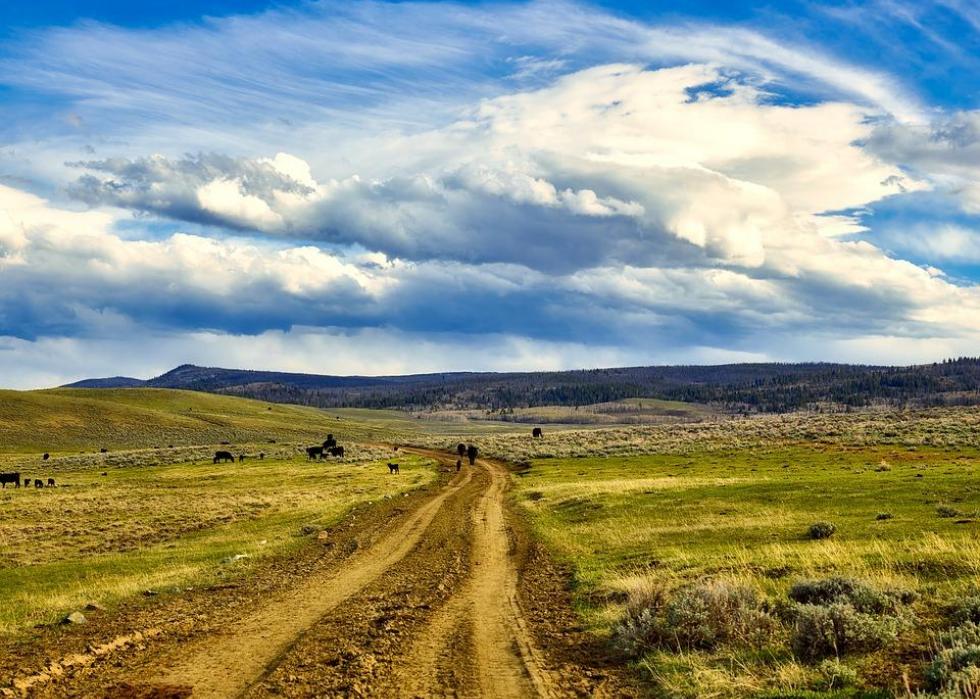 9 / 51
Wyoming: F
Points awarded: 0
Additional protections provided beyond the FMLA:
—Private sector workers: None
—State workers: Flexible use of sick time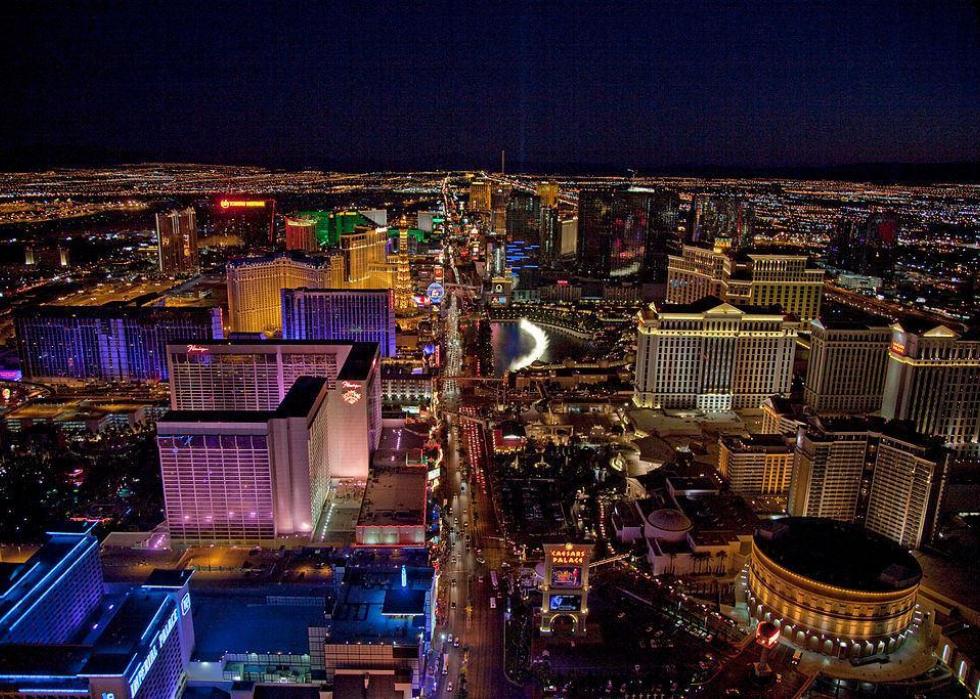 10 / 51
IIP Photo Archive // Flickr
Nevada: D-
Points awarded: 5
Additional protections provided beyond the FMLA:
—Private sector workers: Job-protected family and medical leave, paid sick days, flexible use of sick time, unemployment insurance modernization
—State workers: Job-protected family and medical leave, flexible use of sick time, unemployment insurance modernization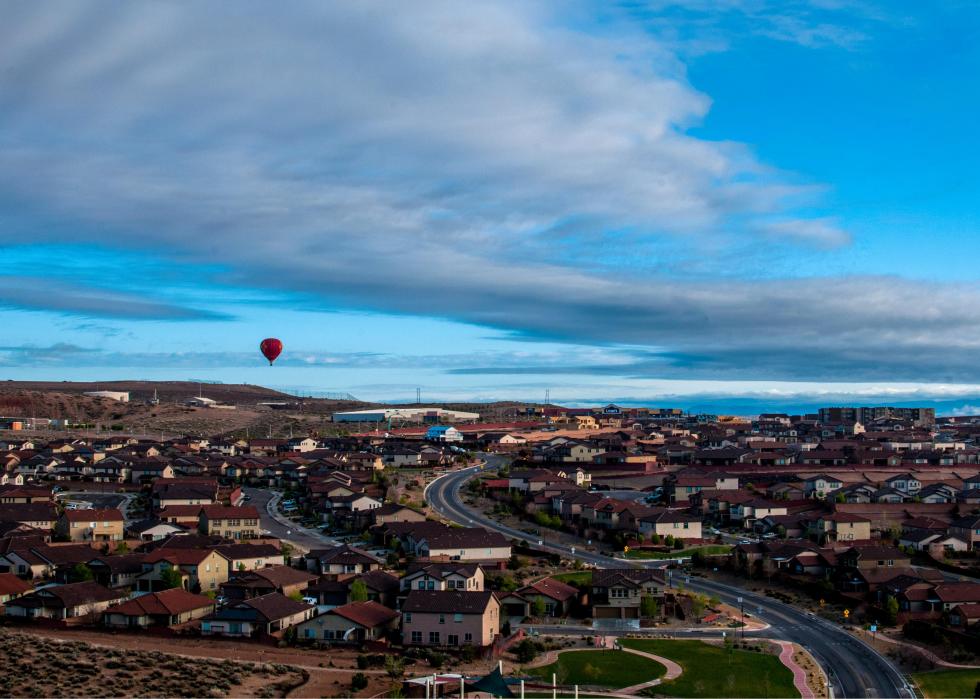 11 / 51
New Mexico: D-
Points awarded: 5
Additional protections provided beyond the FMLA:
—Private sector workers: None
—State workers: Job-protected family and medical leave, flexible use of sick time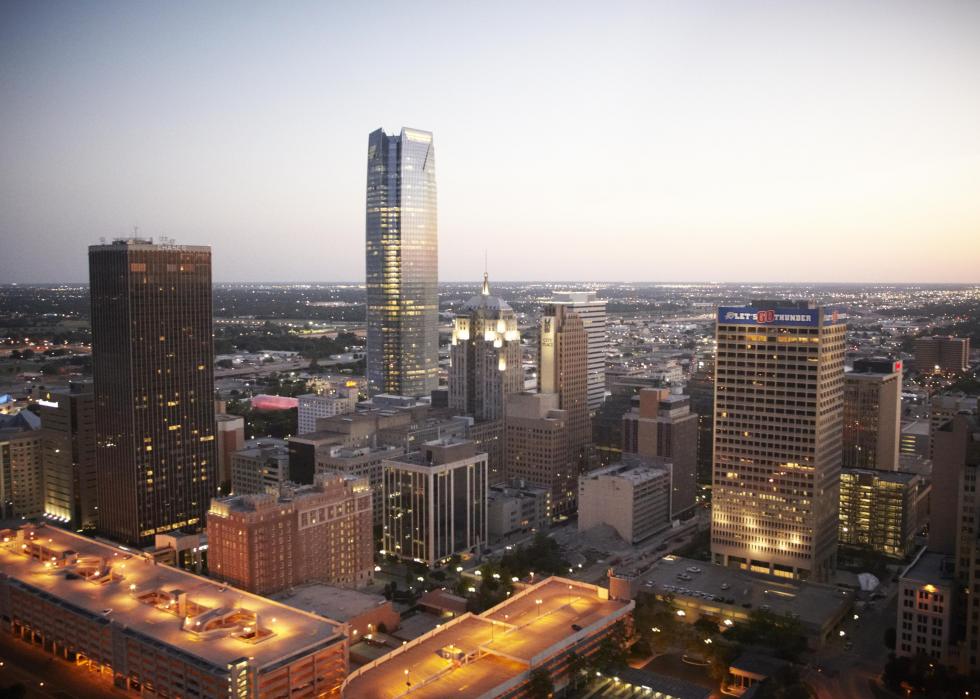 12 / 51
Greater Oklahoma City Chamber and Oklahoma City Convention and Visitors Bureau // Wikimedia Commons
Oklahoma: D-
Points awarded: 5
Additional protections provided beyond the FMLA:
—Private sector workers: Paid job-protected family leave and paid medical leave, job-protected family leave, paid sick days, unemployment insurance modernization
—State workers: Paid job-protected family leave and paid medical leave, job-protected family leave, flexible use of sick time, unemployment insurance modernization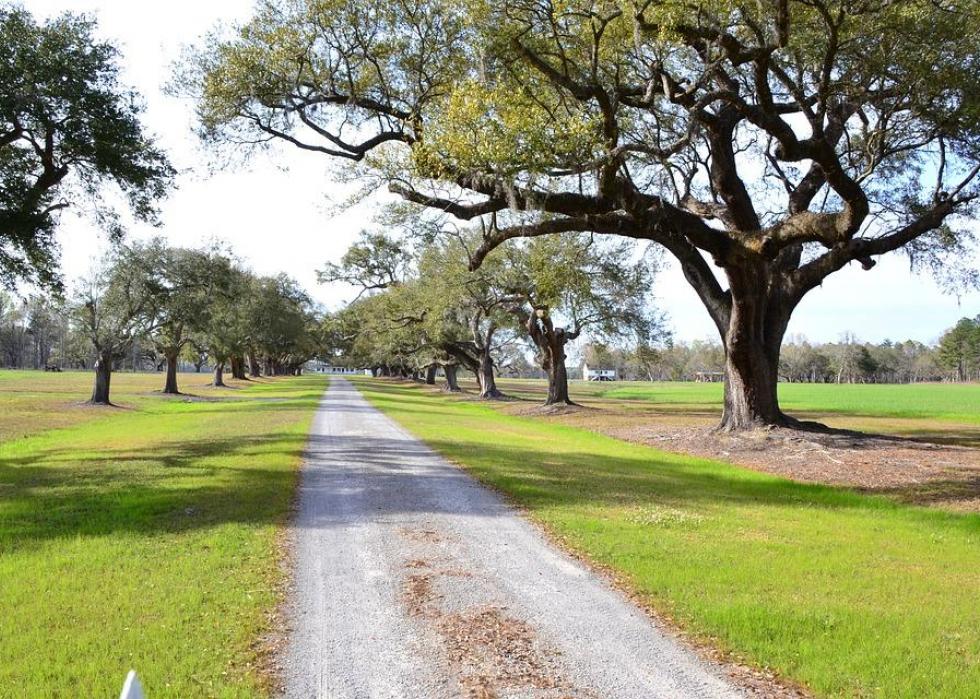 13 / 51
South Carolina : D-
Points awarded: 5
Additional protections provided beyond the FMLA:
—Private sector workers: Unemployment insurance modernization
—State workers: Flexible use of sick time, unemployment insurance modernization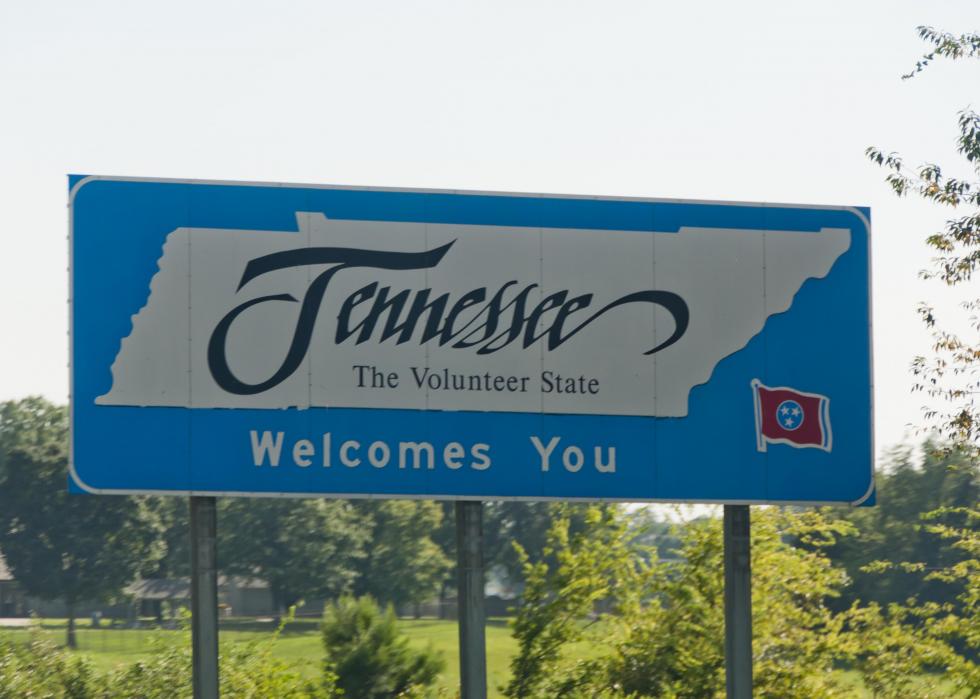 14 / 51
Sixflashphoto // Wikicommons
Tennessee : D-
Points awarded: 5
Additional protections provided beyond the FMLA:
—Private sector workers: None
—State workers: Flexible use of sick time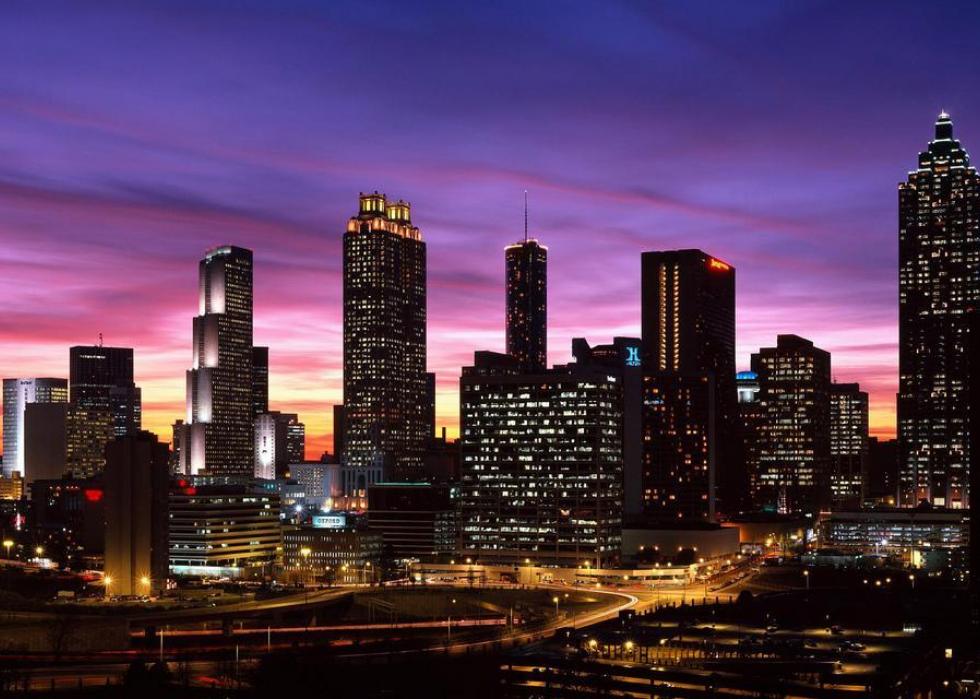 15 / 51
Georgia: D
Points awarded: 10
Additional protections provided beyond the FMLA:
—Private sector workers: None
—State workers: Job-protected family and medical leave, job-protected family leave, flexible use of sick time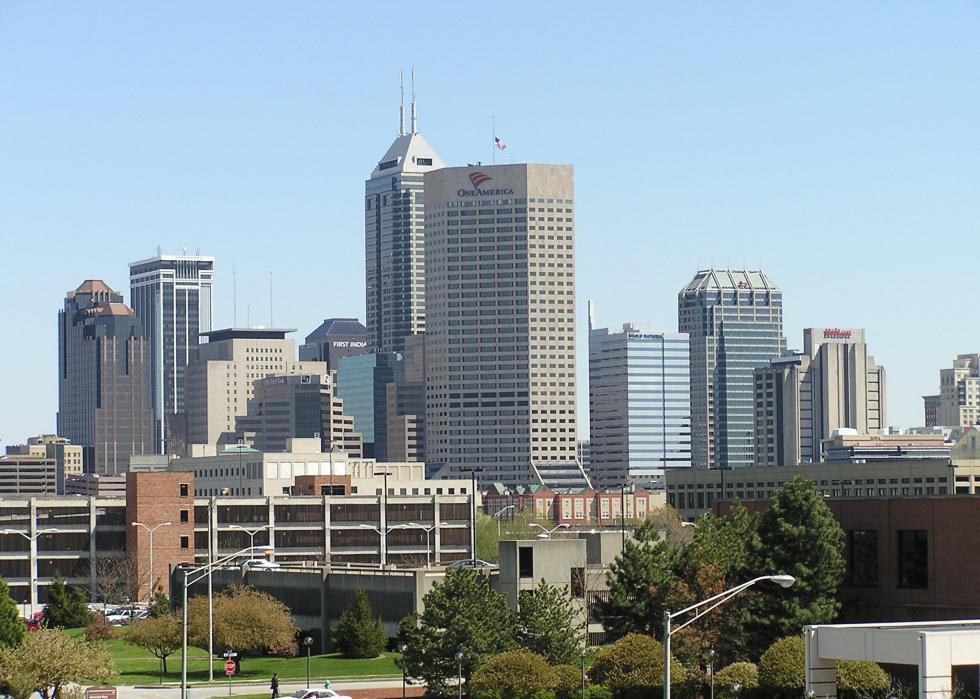 16 / 51
Jasssmit // Wikimedia Commons
Indiana: D
Points awarded: 10
Additional protections provided beyond the FMLA:
—Private sector workers: None
—State workers: Flexible use of sick time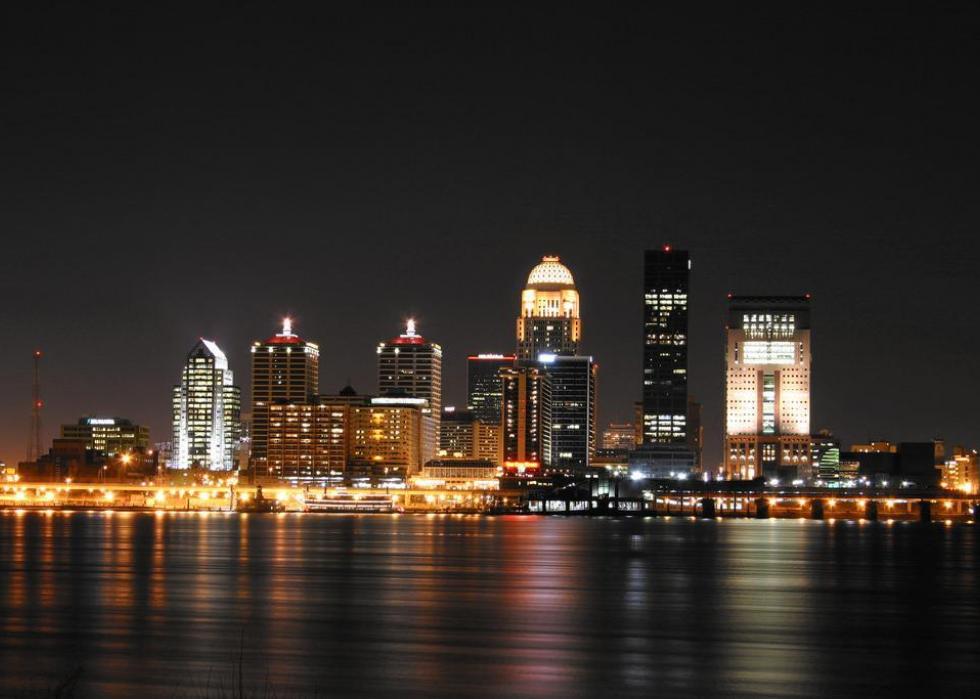 17 / 51
Kentucky: D
Points awarded: 10
Additional protections provided beyond the FMLA:
—Private sector workers: None
—State workers: Paid parental leave, paid medical leave, flexible use of sick time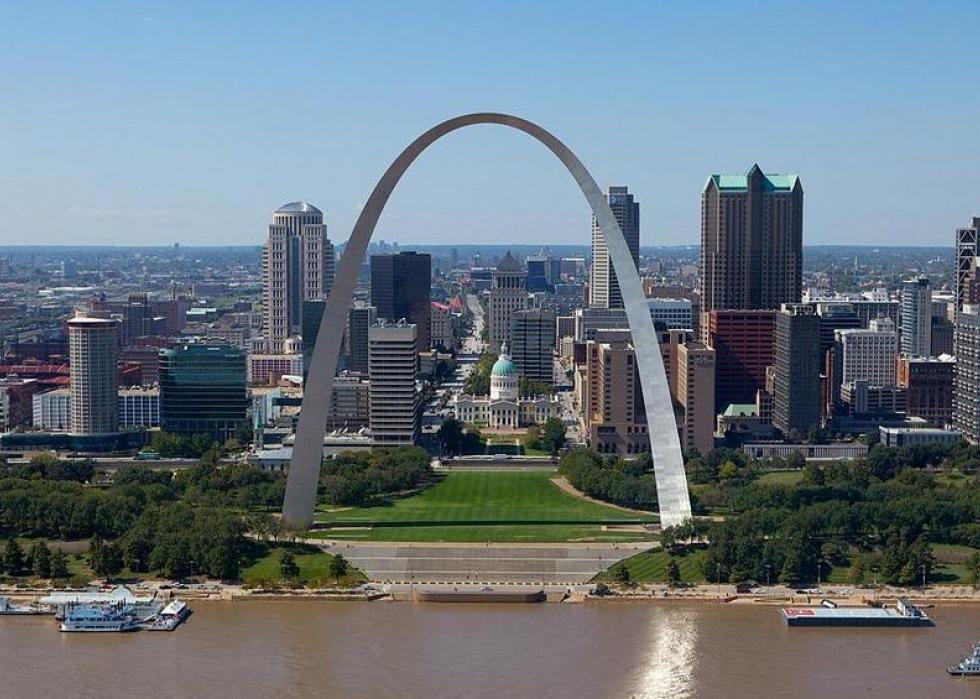 18 / 51
Missouri: D
Points awarded: 10
Additional protections provided beyond the FMLA:
—Private sector workers: Unemployment insurance modernization
—State workers: Unemployment insurance modernization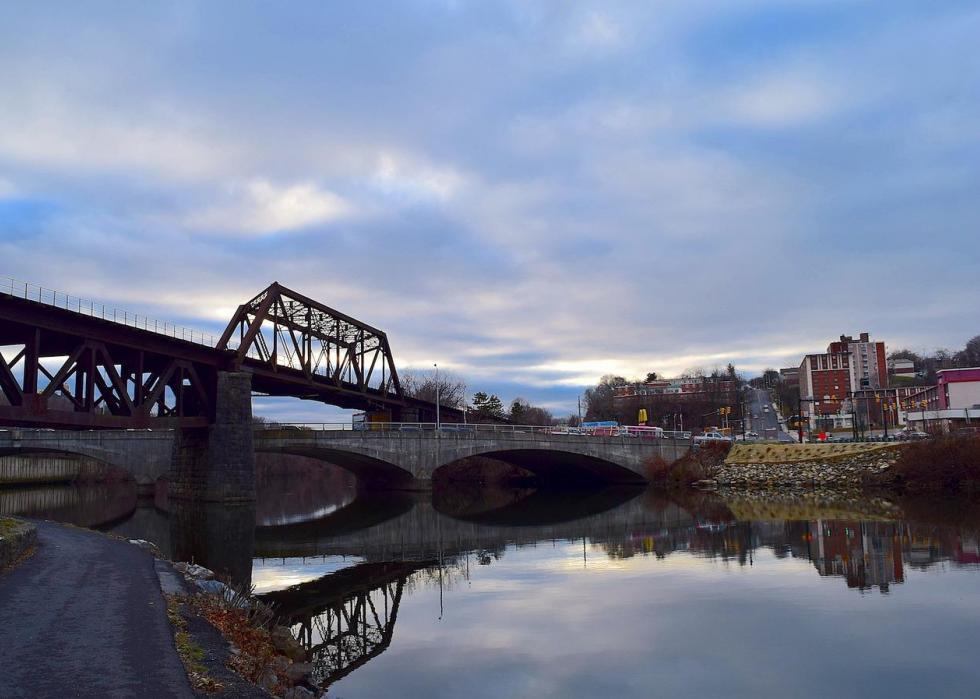 19 / 51
Delaware: D+
Points awarded: 15
Additional protections provided beyond the FMLA:
—Private sector workers: Job-protected pregnancy disability leave
—State workers: Job-protected pregnancy disability leave, job-protected parental leave, flexible use of sick time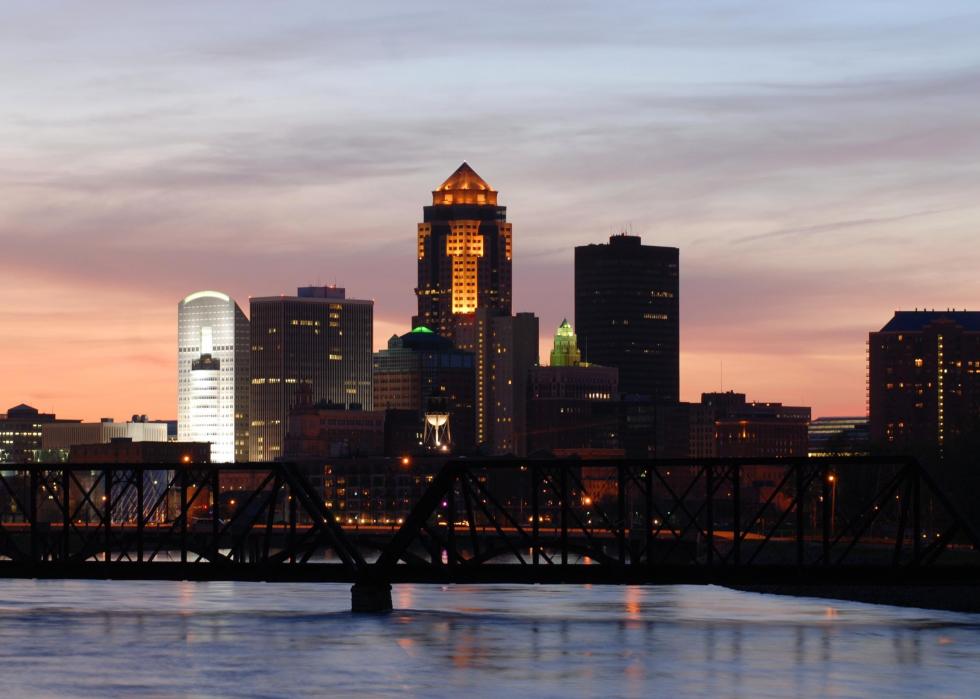 20 / 51
Iowa: D+
Points awarded: 15
Additional protections provided beyond the FMLA:
—Private sector workers: None
—State workers: Flexible use of sick time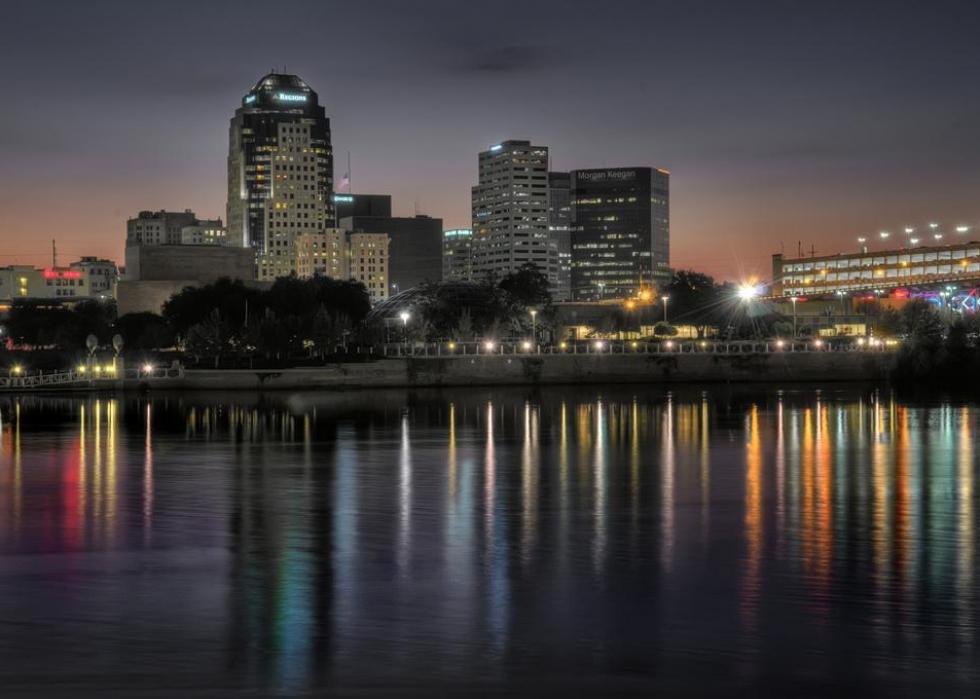 21 / 51
Shreveport-Bossier Convention and Tourist Bureau // Flickr
Louisiana: D+
Points awarded: 15
Additional protections provided beyond the FMLA:
—Private sector workers: Unemployment insurance modernization
—State workers: Flexible use of sick time, unemployment insurance modernization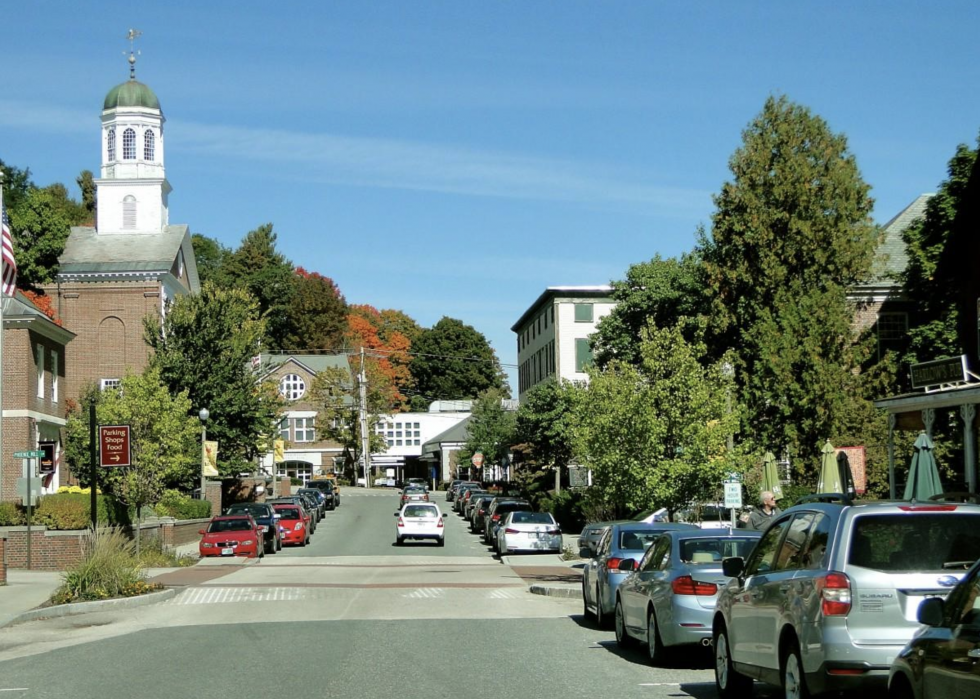 22 / 51
New Hampshire: D+
Points awarded: 15
Additional protections provided beyond the FMLA:
—Private sector workers: Job-protected medical leave for pregnancy disability, unemployment insurance modernization
—State workers: Job-protected medical leave for pregnancy disability, flexible use of sick time, unemployment insurance modernization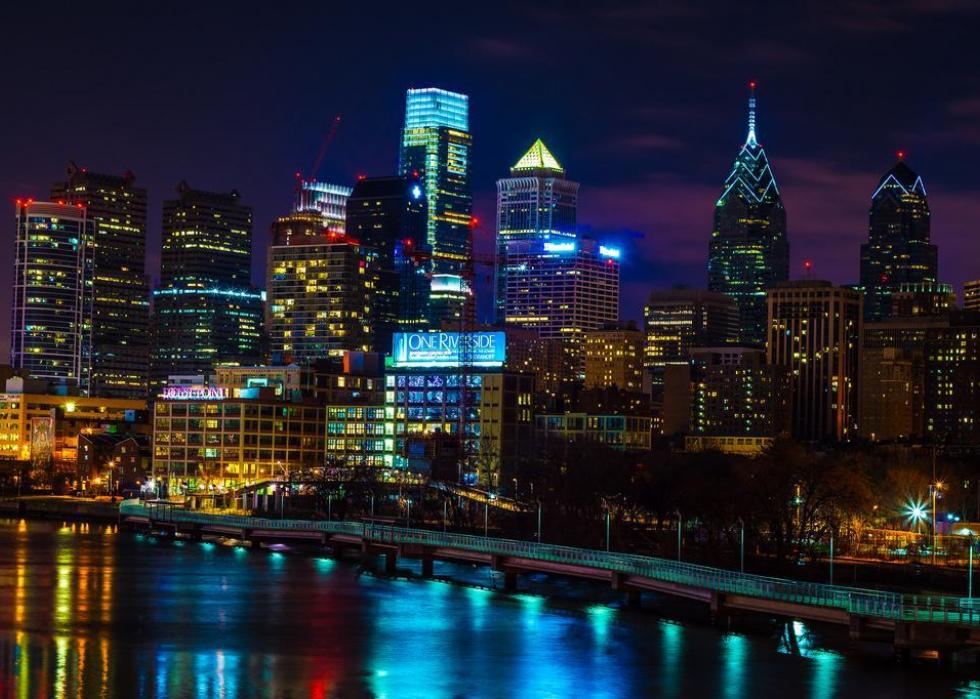 23 / 51
Pennsylvania: D+
Points awarded: 15
Additional protections provided beyond the FMLA:
—Private sector workers: Paid family and medical leave, job-protected family leave, paid sick days (to take effect Oct. 29, 2018)
—State workers: Paid family and medical leave, job-protected family leave, flexible use of sick time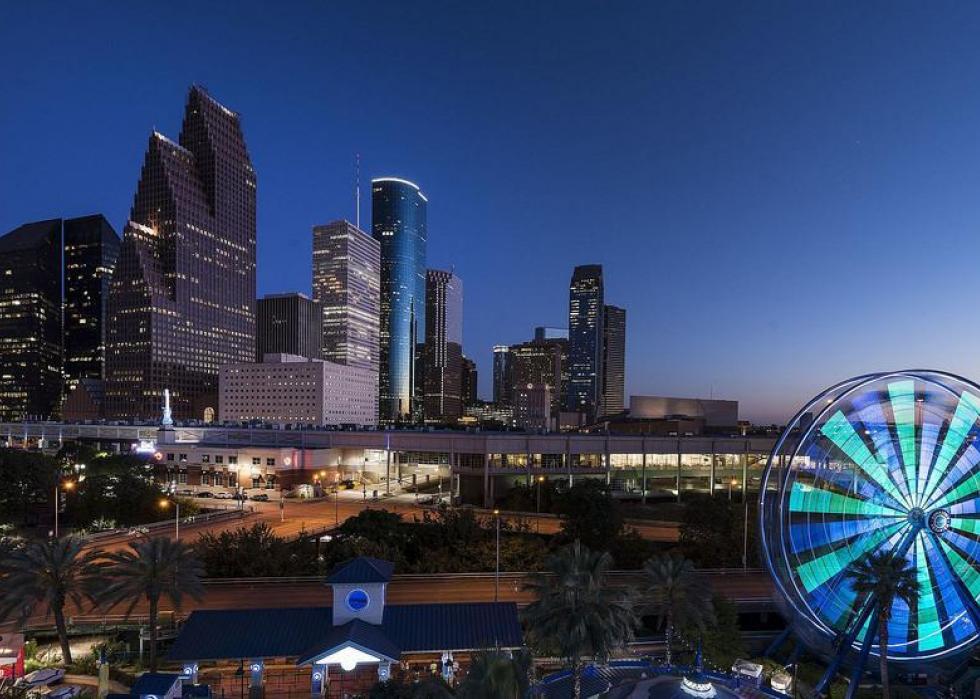 24 / 51
IIP Photo Archive // Flickr
Texas: D+
Points awarded: 15
Additional protections provided beyond the FMLA:
—Private sector workers: None
—State workers: Job-protected leave, flexible use of sick time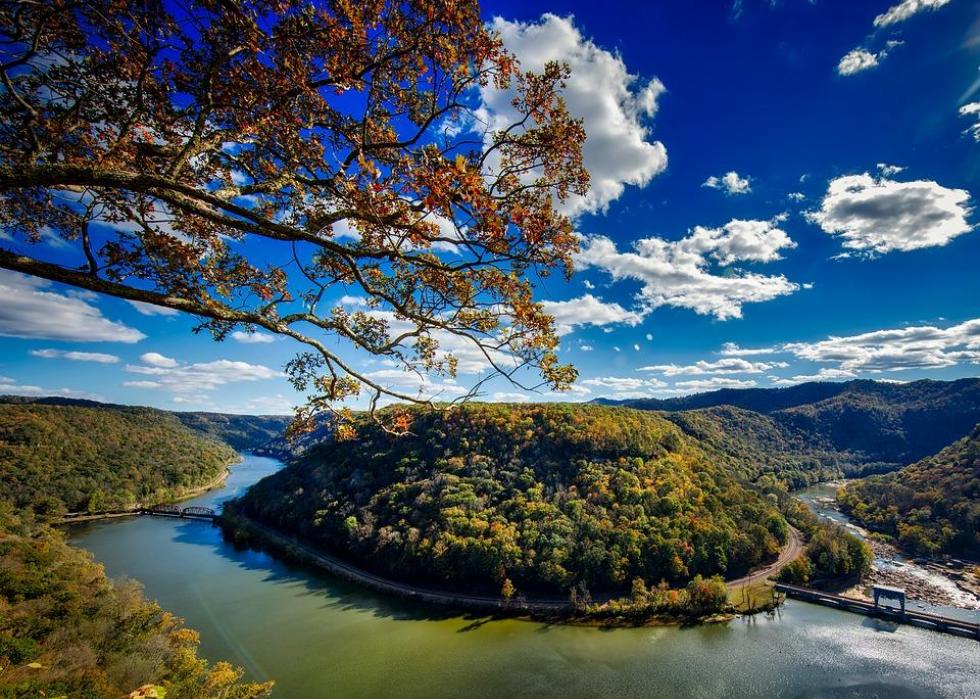 25 / 51
West Virginia: D+
Points awarded: 15
Additional protections provided beyond the FMLA:
—Private sector workers: Paid job-protected family leave and paid medical leave, unemployment insurance modernization
—State workers: Paid job-protected family leave, job-protected parental leave, job-protected pregnancy leave, flexible use of sick time, unemployment insurance modernization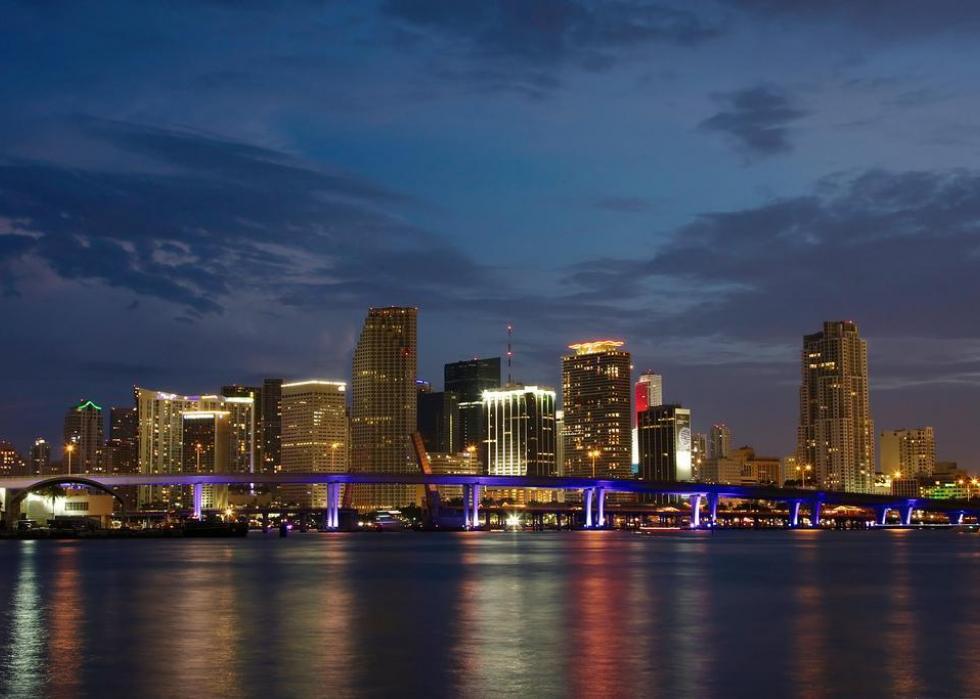 26 / 51
UltraView Admin // Flickr
Florida: C-
Points awarded: 20
Additional protections provided beyond the FMLA:
—Private sector workers: Job-protected parental leave, paid sick days, flexible use of sick time
—State workers: Paid parental leave (to take effect Oct. 1, 2018), flexible use of sick time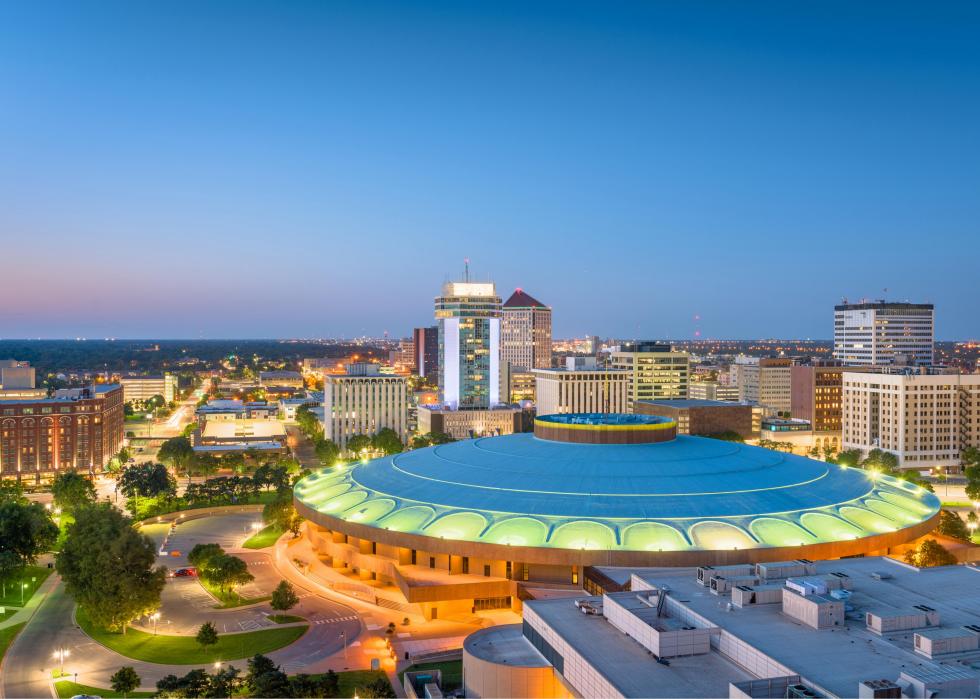 27 / 51
Sean Pavone // Shutterstock
Kansas: C-
Points awarded: 20
Additional protections provided beyond the FMLA:
—Private sector workers: Paid, job-protected family and medical leave (to take effect Jan. 1, 2019, with benefits payable beginning on Jan. 1, 2021 and July 1, 2021), job-protected parental leave, paid six days
—State workers: Paid job-protected family and medical leave, job-protected parental leave, job-protected family and medical leave, flexible use of sick time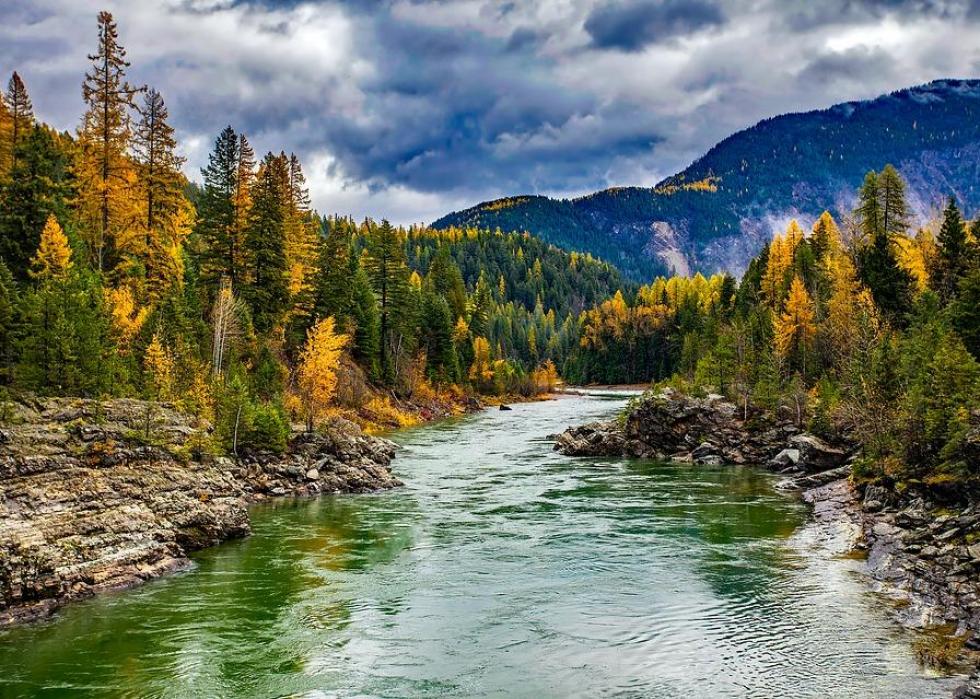 28 / 51
Montana: C-
Points awarded: 20
Additional protections provided beyond the FMLA:
—Private sector workers: None
—State workers: Flexible use of sick time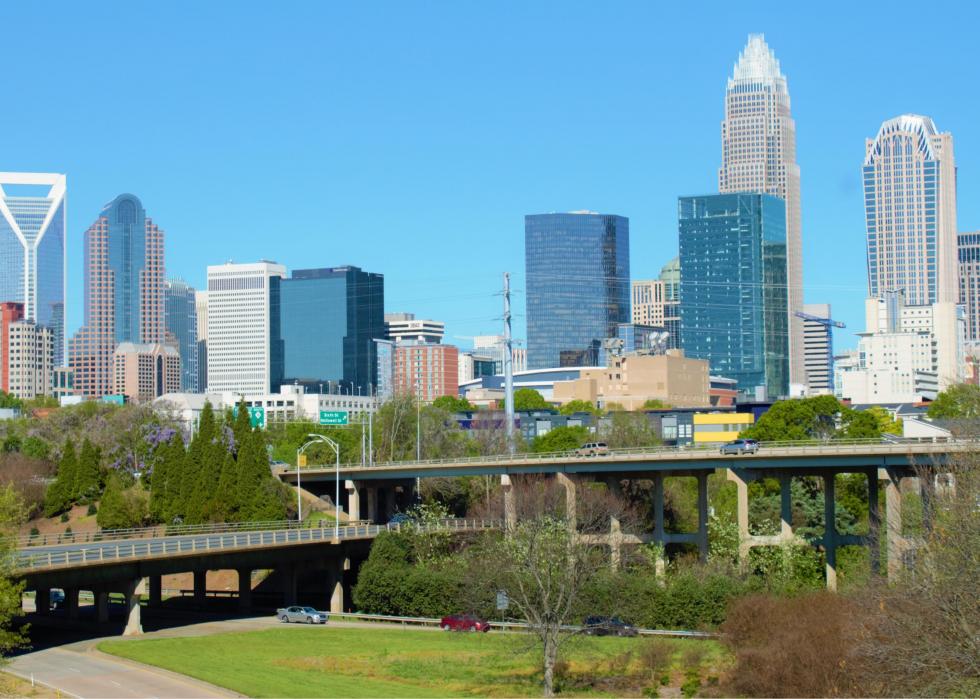 29 / 51
North Carolina: C-
Points awarded: 20
Additional protections provided beyond the FMLA:
—Private sector workers: Job-protected parental and pregnancy disability leave, flexible use of sick time, unemployment insurance modernization
—State workers: Job-protected parental and pregnancy disability leave, flexible use of sick time, unemployment insurance modernization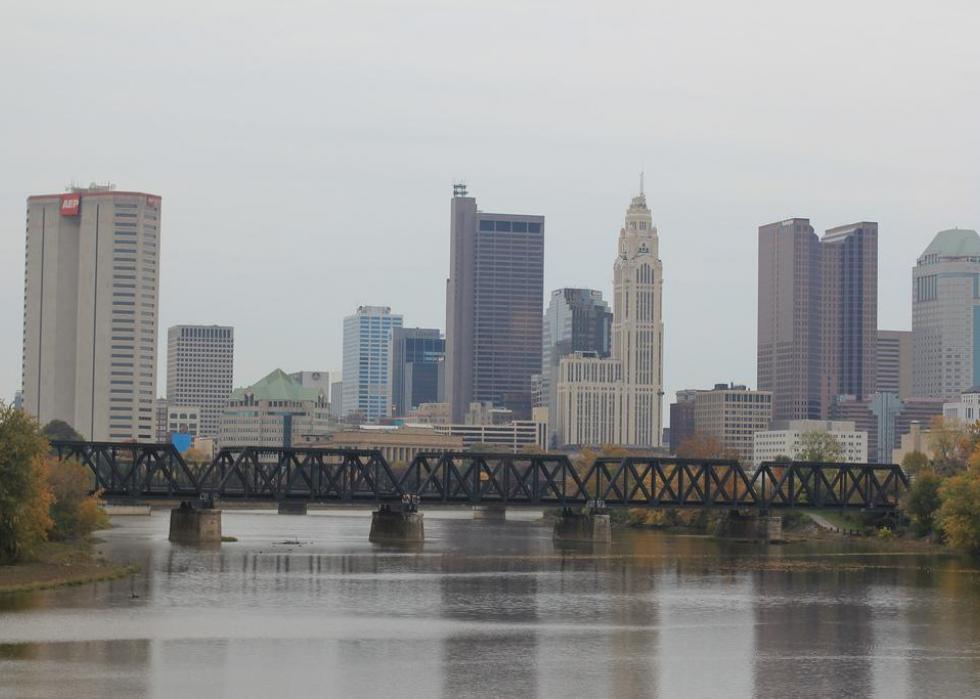 30 / 51
Ohio: C-
Points awarded: 20
Additional protections provided beyond the FMLA:
—Private sector workers: None
—State workers: Flexible use of sick time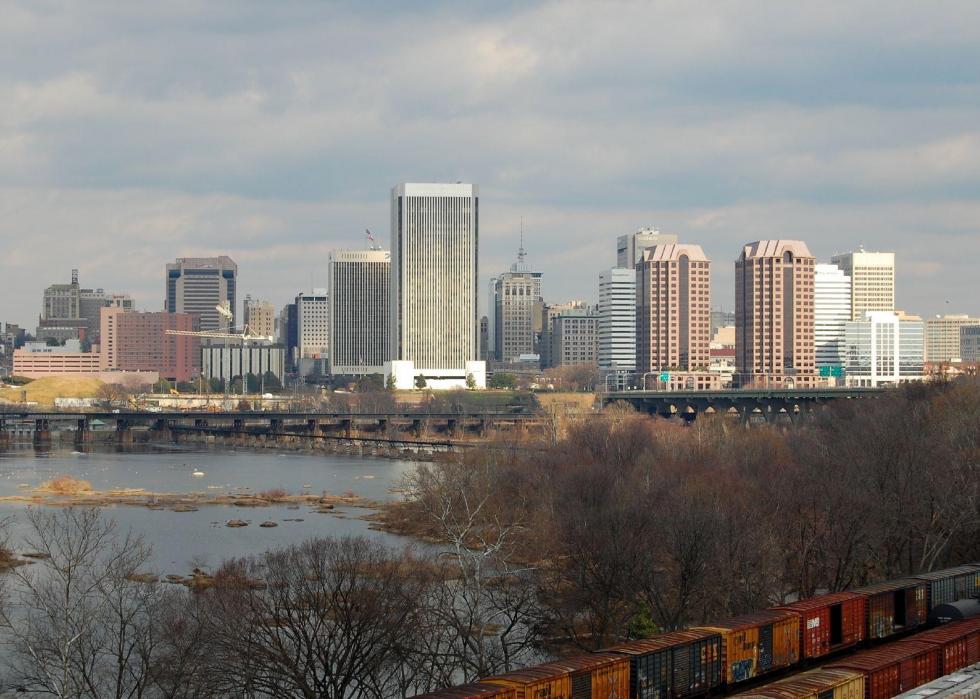 31 / 51
Virginia: C-
Points awarded: 20
Additional protections provided beyond the FMLA:
—Private sector workers: None
—State workers: Paid parental leave, flexible use of sick time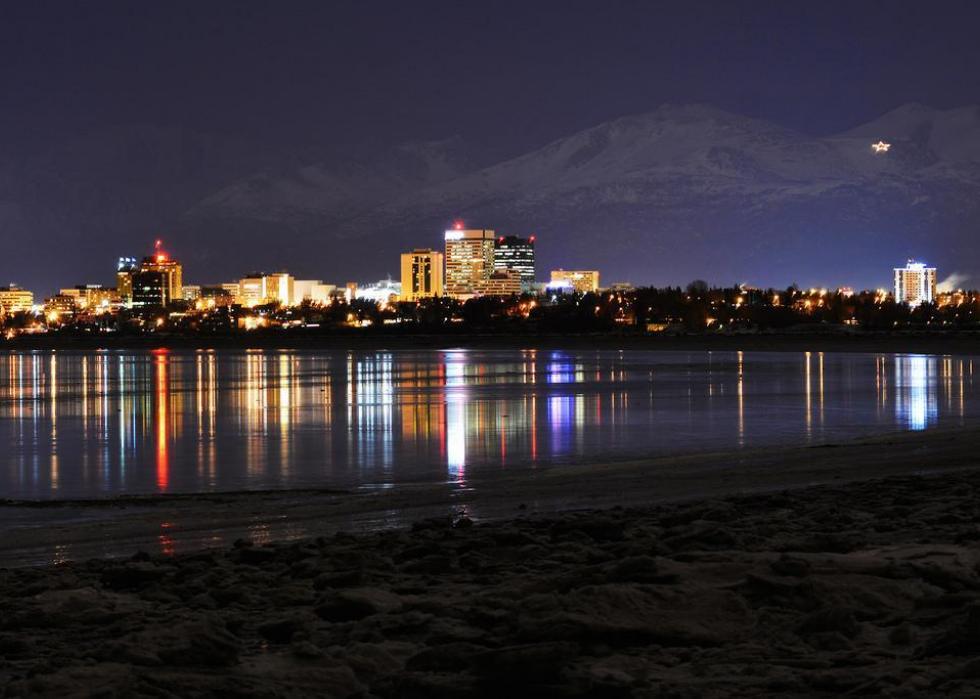 32 / 51
Alaska: C
Points awarded: 25
Additional protections provided beyond the FMLA:
—Private sector workers: None
—State workers: Job-protected family and medical leave, flexible use of sick time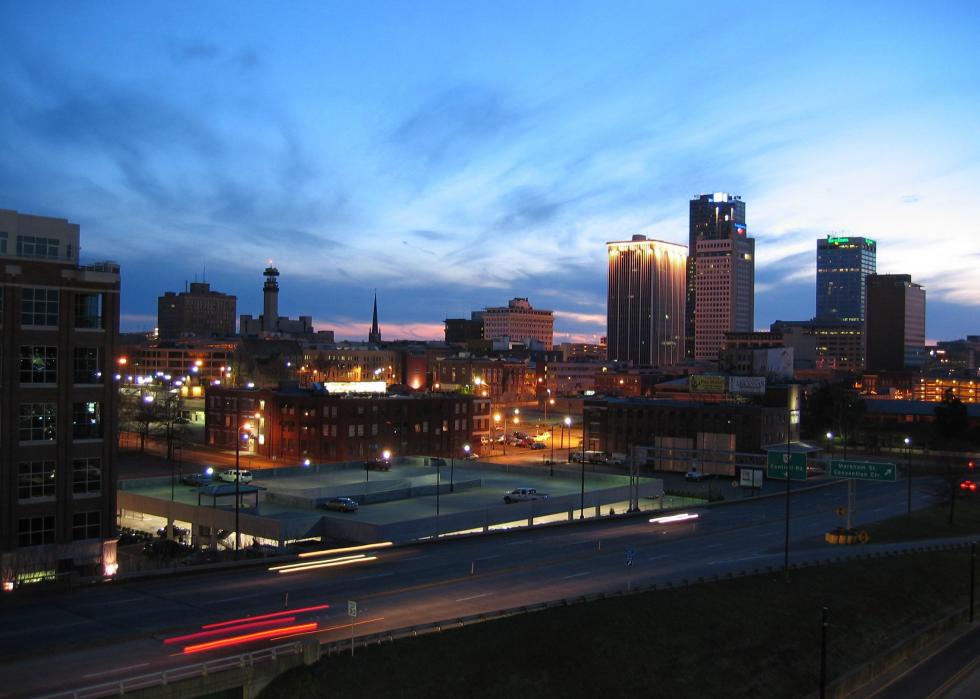 33 / 51
Bruce W. Stracener // Wikimedia Commons
Arkansas: C
Points awarded: 25
Additional protections provided beyond the FMLA:
—Private sector workers: Job-protected medical leave for pregnancy disability
—State workers: Job-protected medical leave for pregnancy disability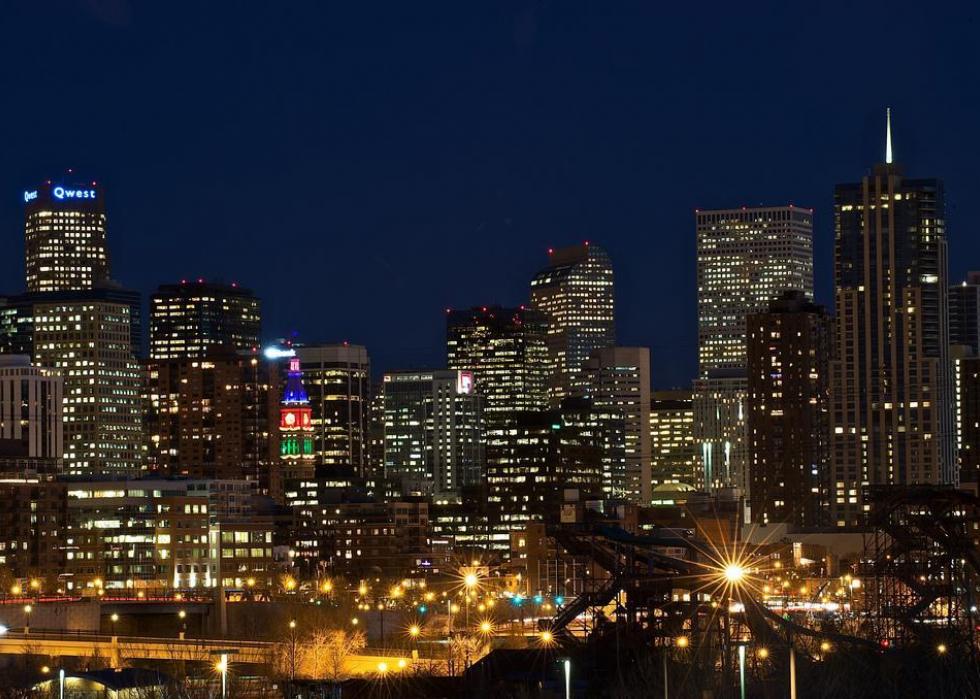 34 / 51
Colorado: C
Points awarded: 25
Additional protections provided beyond the FMLA:
—Private sector workers: Job-protected family and medical leave, flexible use of sick time, unemployment insurance modernization
—State workers: Job-protected family and medical leave, flexible use of sick time, unemployment insurance modernization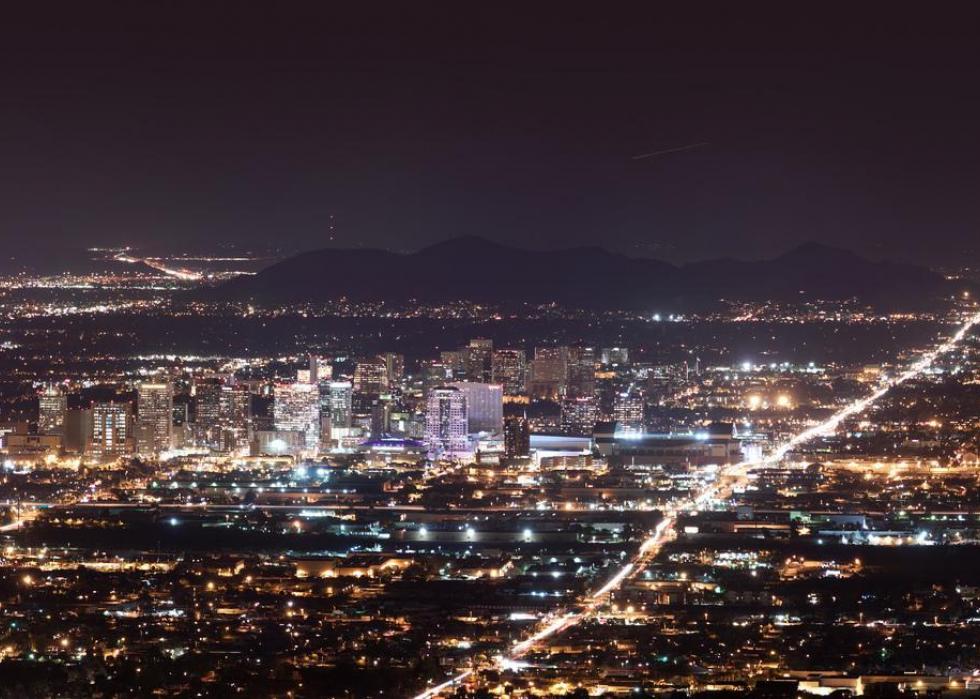 35 / 51
Arizona: C
Points awarded: 30
Additional protections provided beyond the FMLA:
—Private sector workers: None
—State workers: Job-protected family and medical leave, flexible use of sick time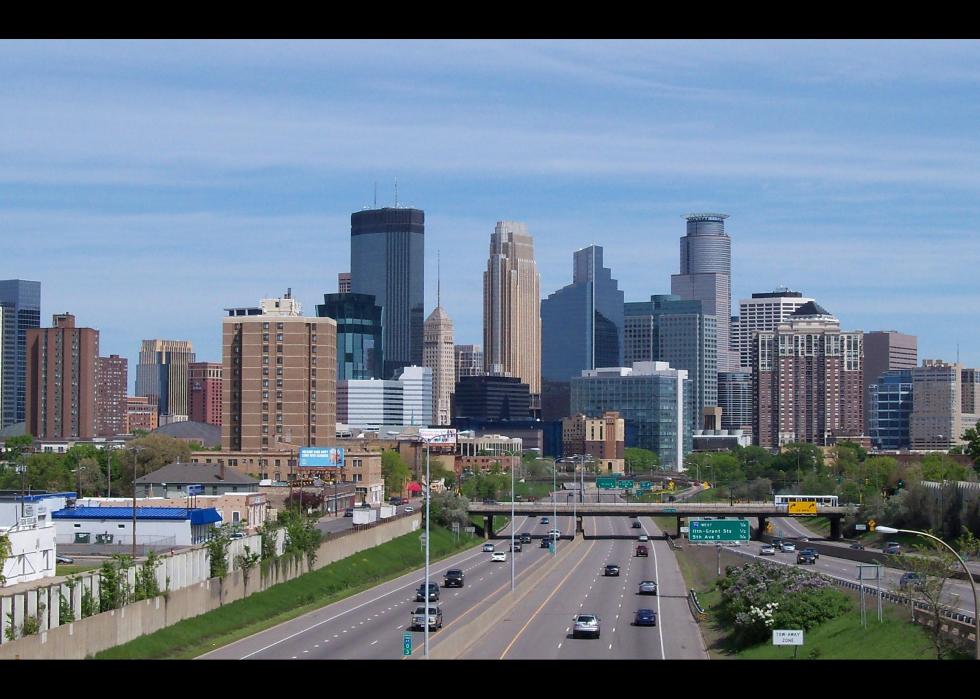 36 / 51
AlexiusHoratius // Wikimedia Commons
Minnesota: C+
Points awarded: 35
Additional protections provided beyond the FMLA:
—Private sector workers: Job-protected medical leave for pregnancy disability, unemployment insurance modernization
—State workers: Job-protected medical leave for pregnancy disability, flexible use of sick time, unemployment insurance modernization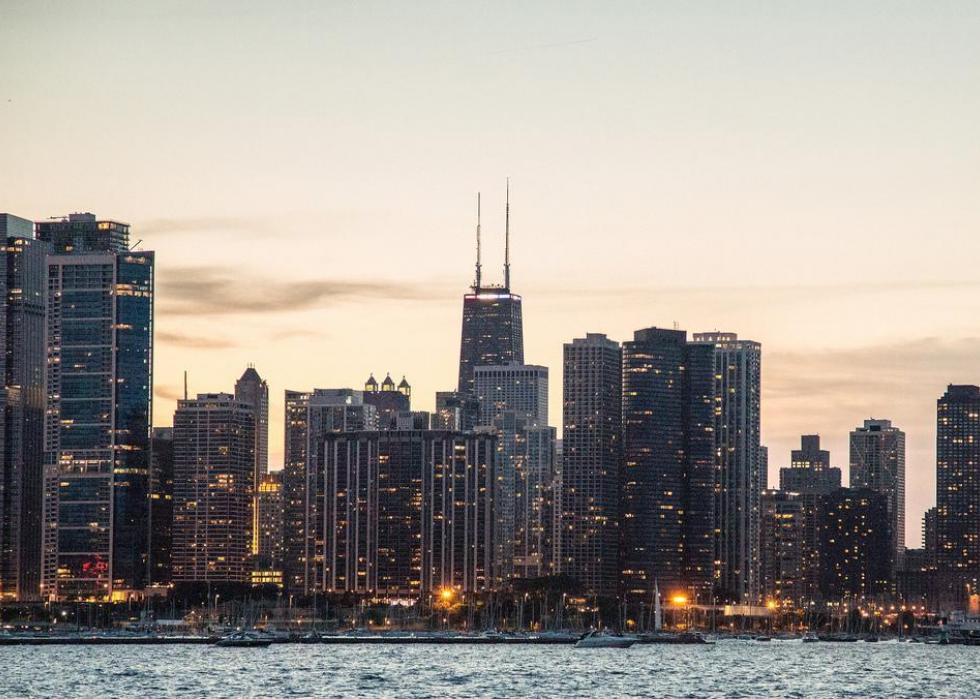 37 / 51
Illinois: C+
Points awarded: 40
Additional protections provided beyond the FMLA:
—Private sector workers: Unemployment insurance modernization
—State workers: Paid parental leave, job-protected family leave, flexible use of sick time, unemployment insurance modernization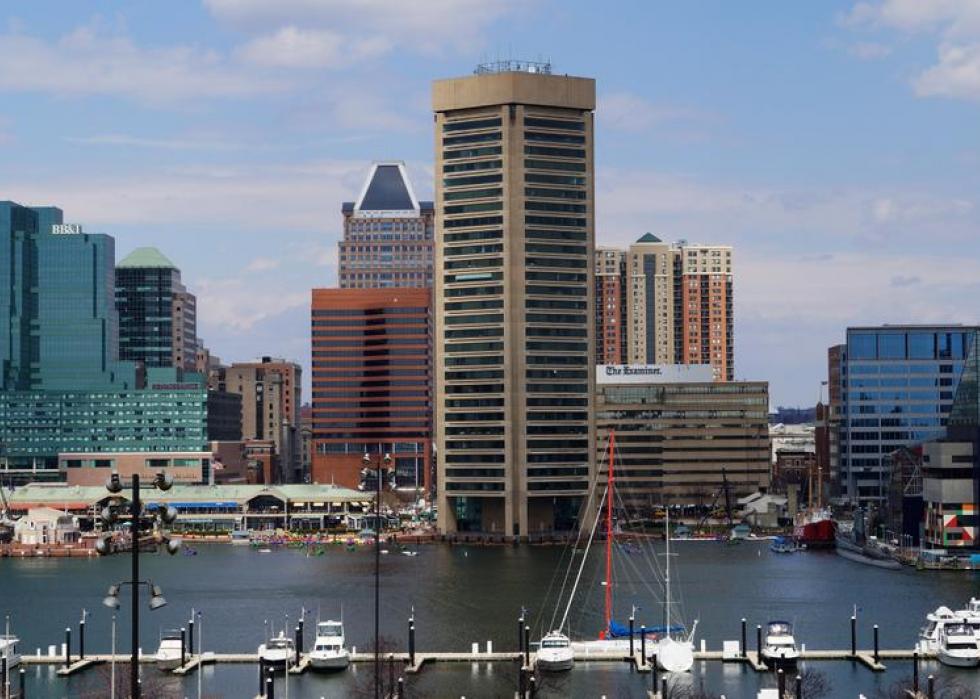 38 / 51
Maryland: C+
Points awarded: 40
Additional protections provided beyond the FMLA:
—Private sector workers: None
—State workers: Paid parental leave, flexible use of sick time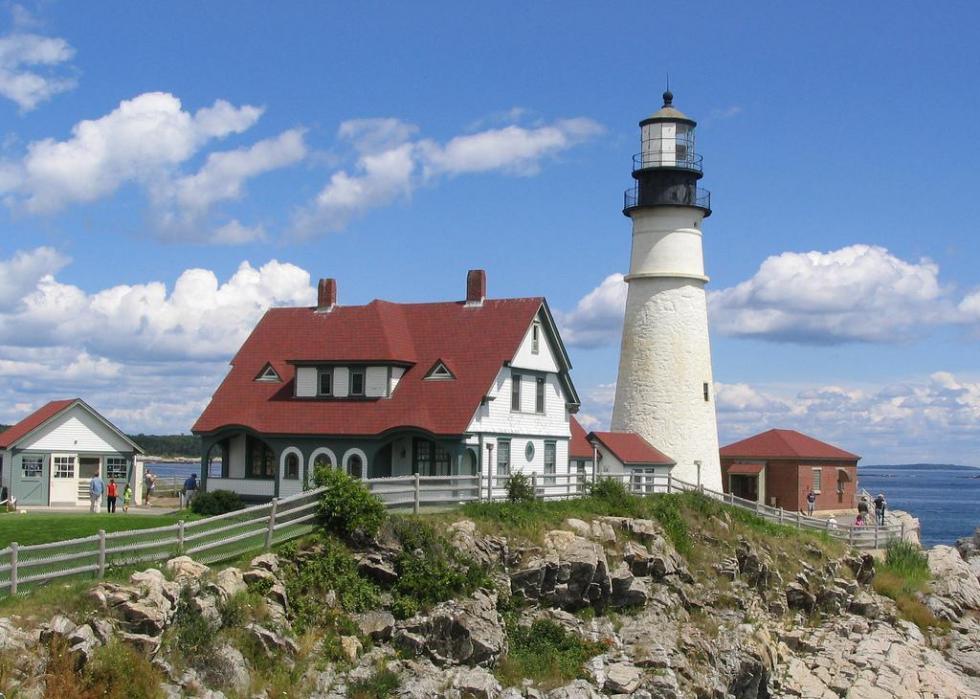 39 / 51
Maine: B-
Points awarded: 55
Additional protections provided beyond the FMLA:
—Private sector workers: Paid medical leave, job-protected family leave, job-protected medical leave for pregnancy disability, flexible use of sick time, unemployment insurance modernization
—State workers: Paid medical leave, job-protected family leave, job-protected medical leave for pregnancy disability, flexible use of sick time, unemployment insurance modernization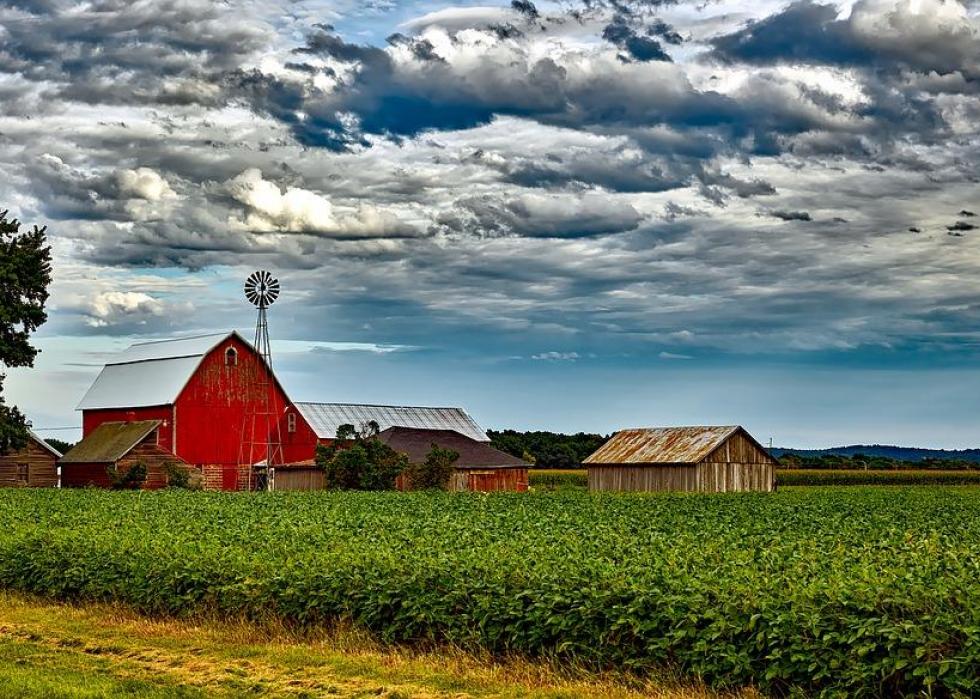 40 / 51
Wisconsin: B-
Points awarded: 55
Additional protections provided beyond the FMLA:
—Private sector workers: None
—State workers: Flexible use of sick time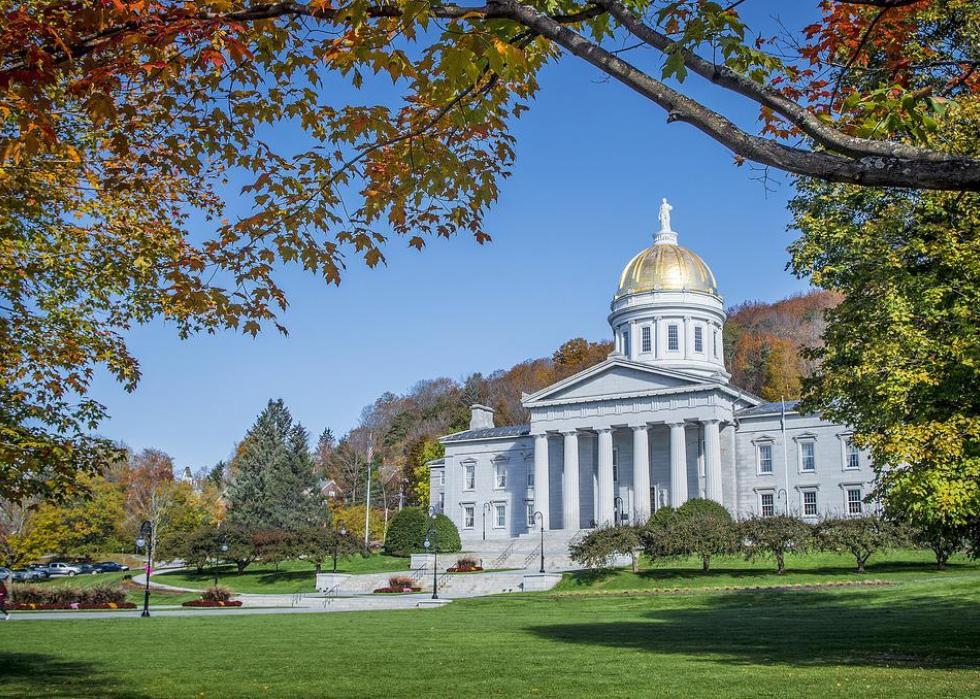 41 / 51
Vermont: B
Points awarded: 60
Additional protections provided beyond the FMLA:
—Private sector workers: Flexible use of sick time
—State workers: Flexible use of sick time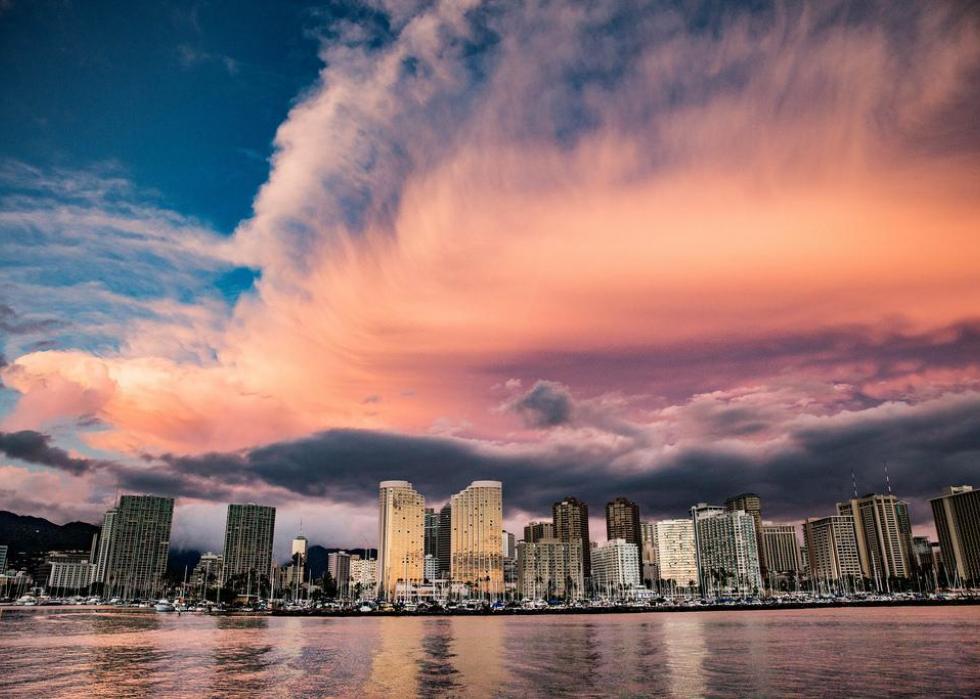 42 / 51
Anthony Quintano // Flickr
Hawaii: B
Points awarded: 75
Additional protections provided beyond the FMLA:
—Private sector workers: None
—State workers: Job-protected family leave, flexible use of sick time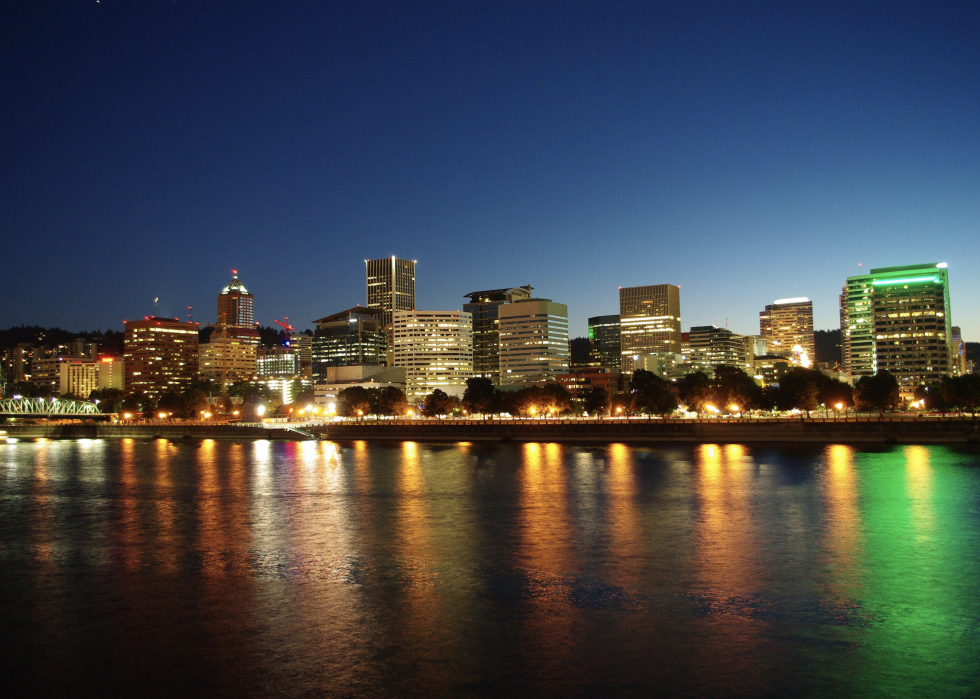 43 / 51
M.O. Stevens // Wikimedia Commons
Oregon: B+
Points awarded: 85
Additional protections provided beyond the FMLA:
—Private sector workers: Paid family and medical Leave (to take effect July 1, 2019, with benefits payable beginning on July 1, 2020), job-protected family and medical leave, paid sick days, unemployment insurance modernization
—State workers: Paid job-protected family leave, job-protected family and medical leave, flexible use of sick time, unemployment insurance modernization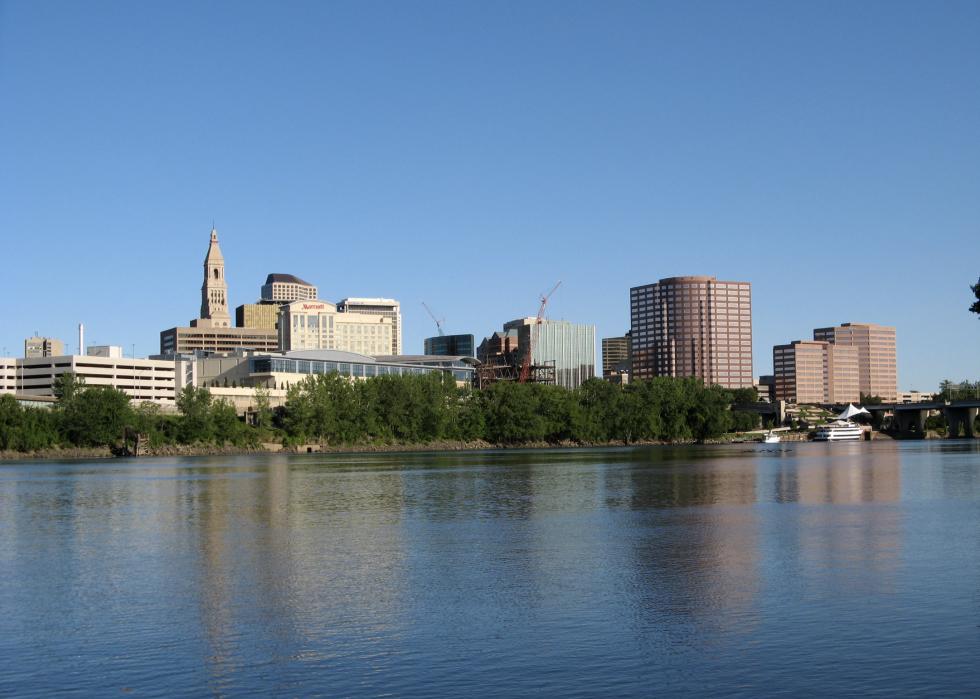 44 / 51
Connecticut: B+
Points awarded: 90
Additional protections provided beyond the FMLA:
—Private sector workers: Unemployment insurance modernization
—State workers: Paid parental leave (to take effect April 1, 2019), flexible use of sick time, unemployment insurance modernization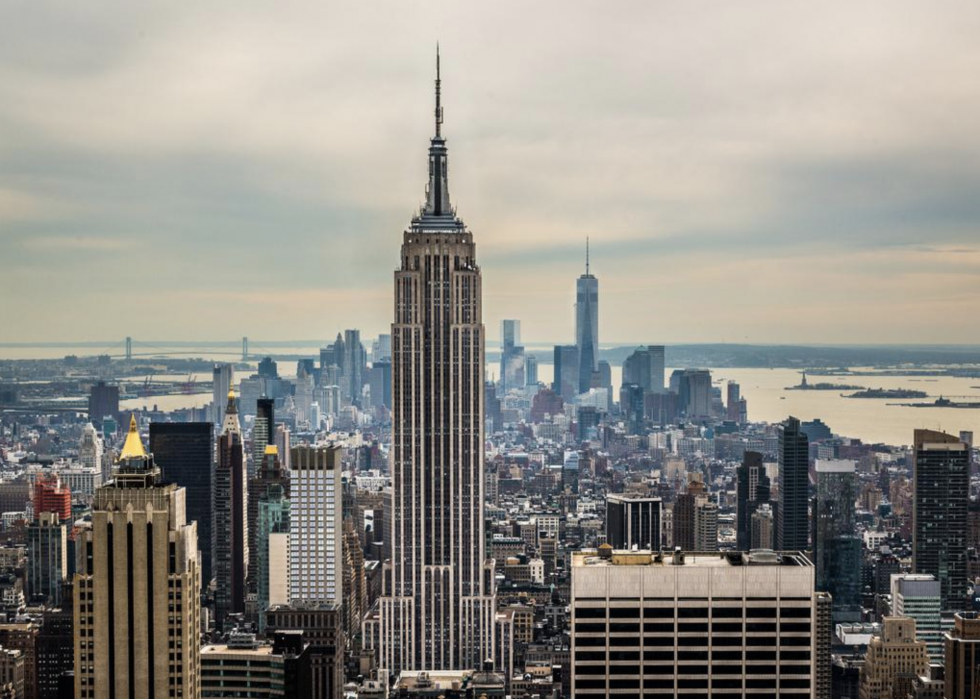 45 / 51
New York: A-
Points awarded: 105
Additional protections provided beyond the FMLA:
—Private sector workers: Job-protected family and medical leave, job-protected medical leave for pregnancy disability, paid sick days, flexible use of sick time, unemployment insurance modernization
—State workers: Job-protected family and medical leave, job-protected medical leave for pregnancy disability, flexible use of sick time, unemployment insurance modernization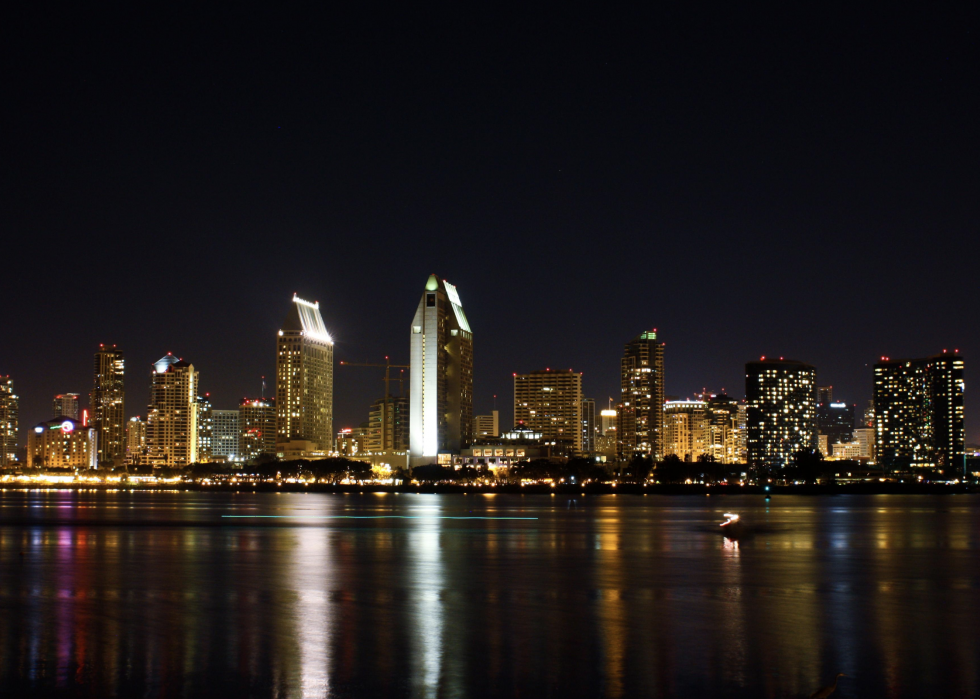 46 / 51
Joe Parks // Wikimedia Commons
California: A-
Points awarded: 110
Additional protections provided beyond the FMLA:
—Private sector workers: Job-protected family leave, unemployment insurance modernization
—State workers: Job-protected family and medical leave, flexible use of sick time, unemployment insurance modernization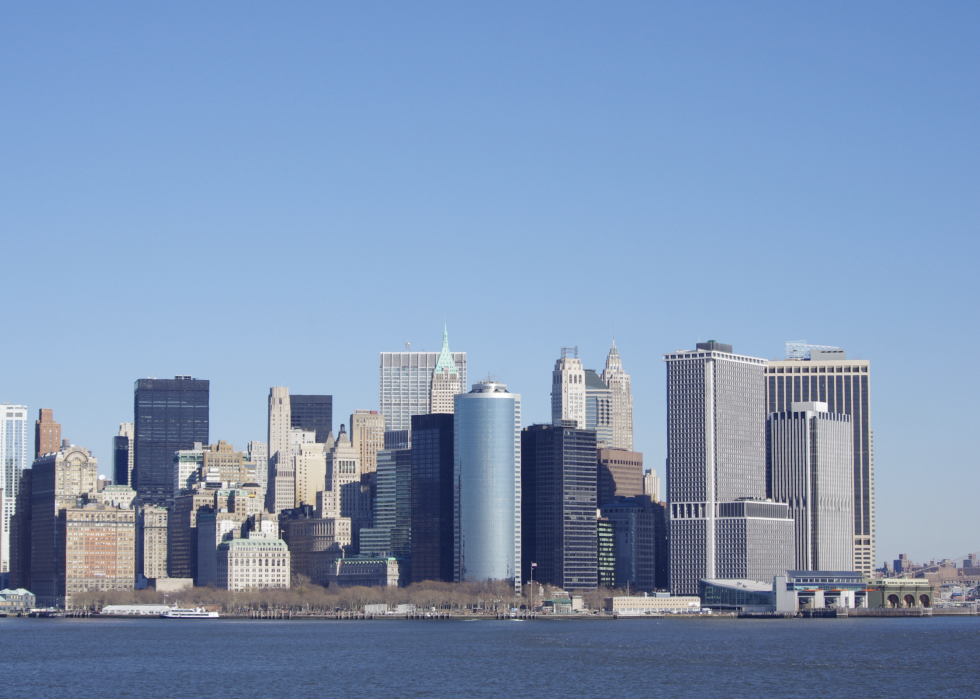 47 / 51
David Merrett // Wikicommons
New Jersey: A-
Points awarded: 115
Additional protections provided beyond the FMLA:
—Private sector workers: Paid family and medical leave, job-protected family leave, job-protected parental leave, job-protected medical leave for pregnancy disability, paid sick days, flexible use of sick time, unemployment insurance modernization
—State workers: Paid family and medical leave, job-protected family, parental, and pregnancy disability leave, flexible use of sick time, unemployment insurance modernization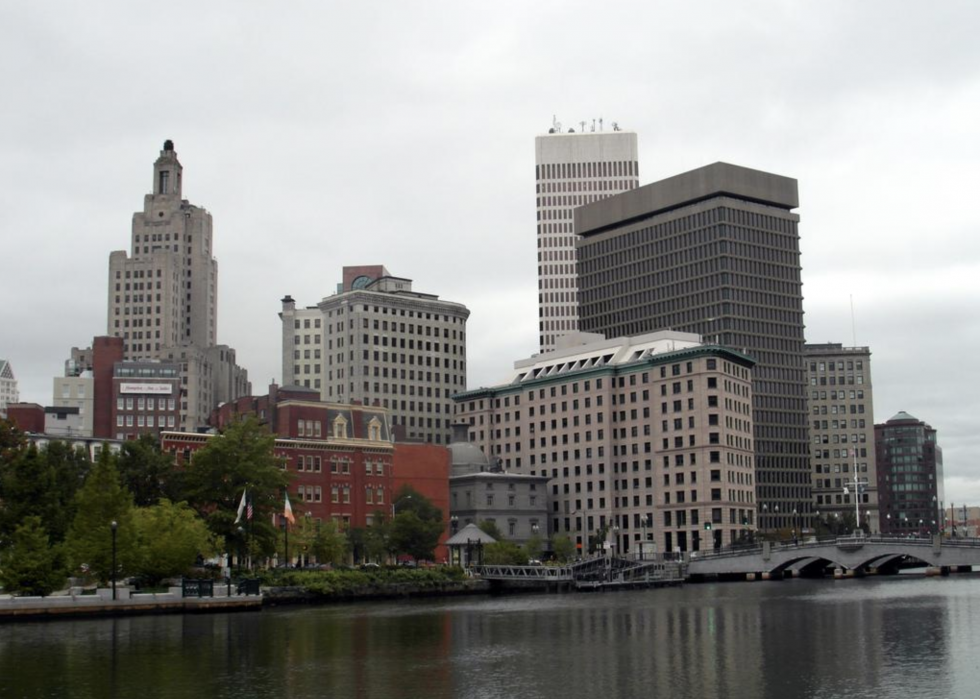 48 / 51
Rhode Island: A-
Points awarded: 125
Additional protections provided beyond the FMLA:
—Private sector workers: Unemployment insurance modernization
—State workers: Job-paid maternity leave, flexible use of sick time, unemployment insurance modernization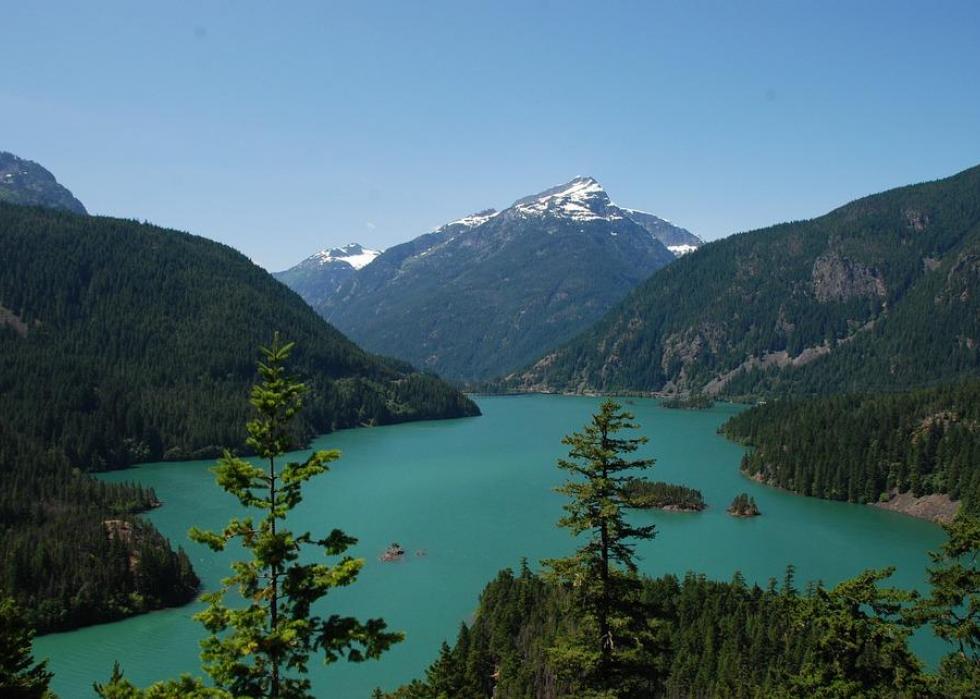 49 / 51
Washington: A-
Points awarded: 135
Additional protections provided beyond the FMLA:
—Private sector workers: Paid sick days, unemployment insurance modernization
—State workers: Flexible use of sick time, unemployment insurance modernization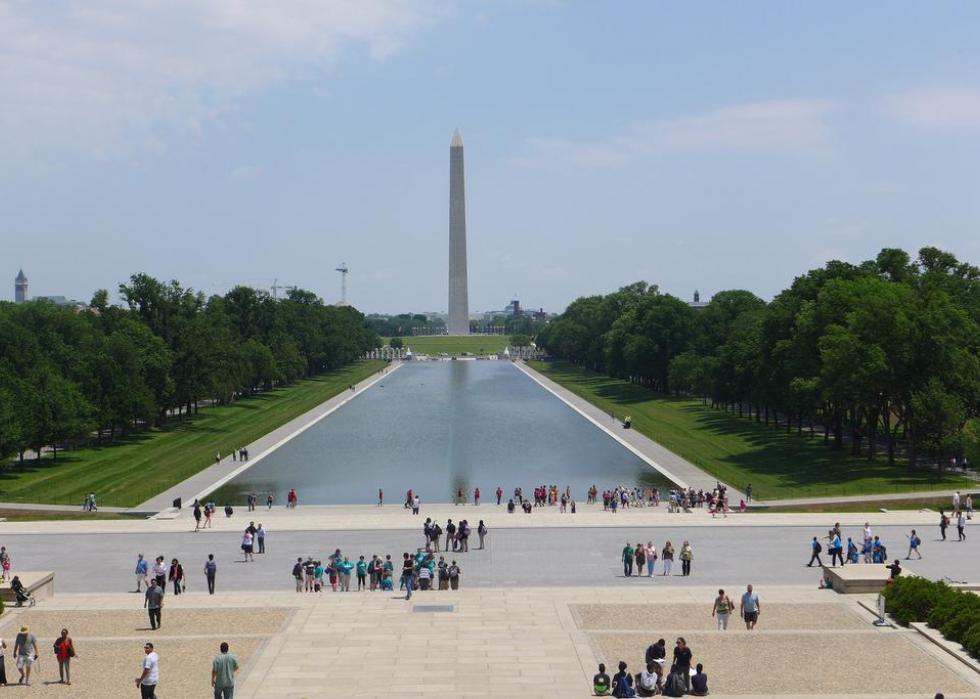 50 / 51
District of Columbia: A
Points awarded: 155
Additional protections provided beyond the FMLA:
—Private sector workers: Unemployment insurance modernization
—State workers: Job-protected family and medical leave, unemployment insurance modernization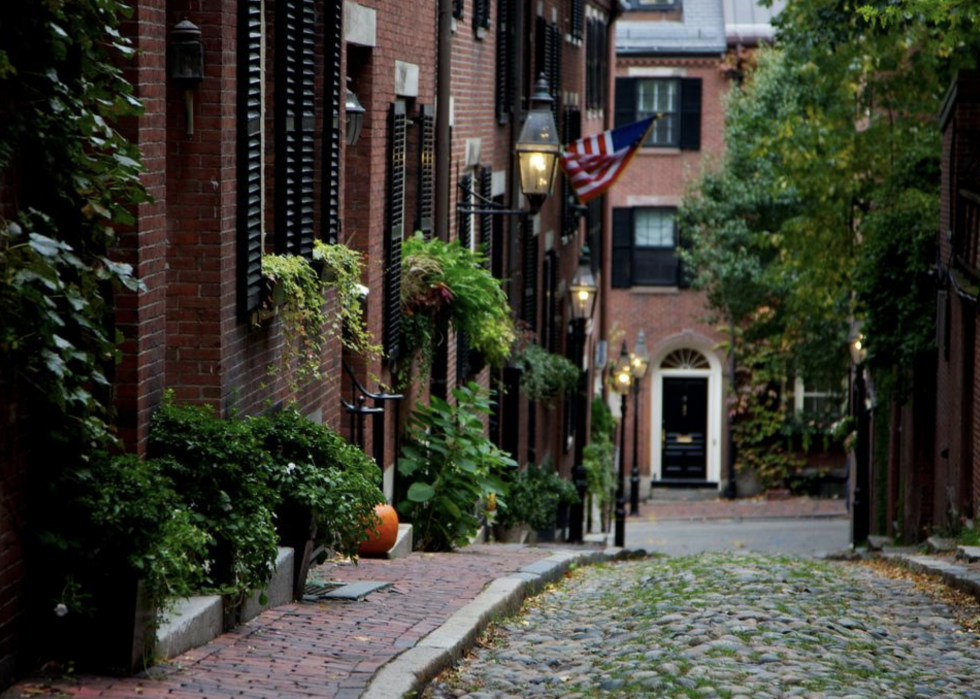 51 / 51
Massachusetts: A
Points awarded: 160
Additional protections provided beyond the FMLA:
—Private sector workers: None
—State workers: Flexible use of sick time