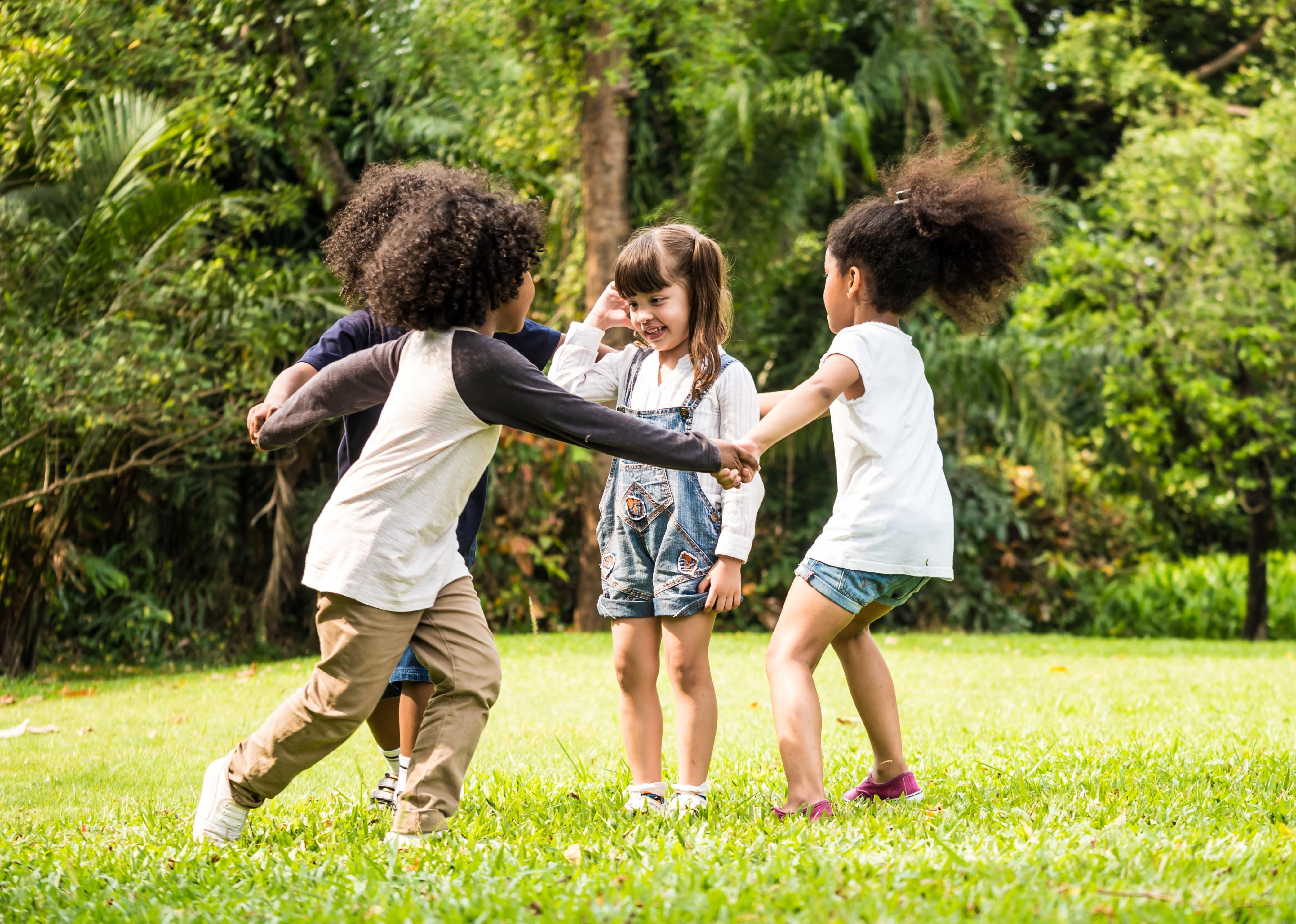 50 classic games you can play without equipment
Trum Ronnarong // Shutterstock
50 classic games you can play without equipment
Video game consoles cost hundreds of dollars. Online gaming subscriptions come with a monthly fee. Organized sports like hockey and football require mountains of expensive equipment. Many other games can only be played with game-specific sets like board games, jigsaw puzzles, or classic backyard games like bocce ball, croquet, tetherball, and badminton. Then there are the countless games that require just basic equipment like a ball—but equipment nonetheless.
What if a bored group of kids or adults don't have anything—no ball, no jump rope, no bike, no playing cards? The answer is that they'd still have plenty of options.
Using a variety of sources including game-focused websites, parent/children-dedicated blogs, and historical entertainment sites, Stacker came up with a list of 50 classic games that just about anyone can play with virtually no equipment. The list omits the many games that require even the most basic items like previously mentioned balls or jump ropes. Occasionally, however, the list includes games that require easy-access objects like rocks, sticks, or any interchangeable item—one, for example, technically calls for a button, but any small object will do.
Some are played inside, and others require vast amounts of space outdoors. Some are for teams, and others involve head-to-head matchups. Many are competitions that end with clear winners and losers, while others are played just for the sake of playing them. Some require music, and some are clapping games. Some are physical, while others are games driven by imagination. Some are famous favorites that are universally known to nearly everyone, while others might be brand new to some readers.
All, however, can be used to pass the time on rainy days by just about every adult and child looking for something to do. Keep reading to learn about the classic games that just about anyone can enjoy with no equipment at all.
You may also like: What the world was like when your grandparents were born