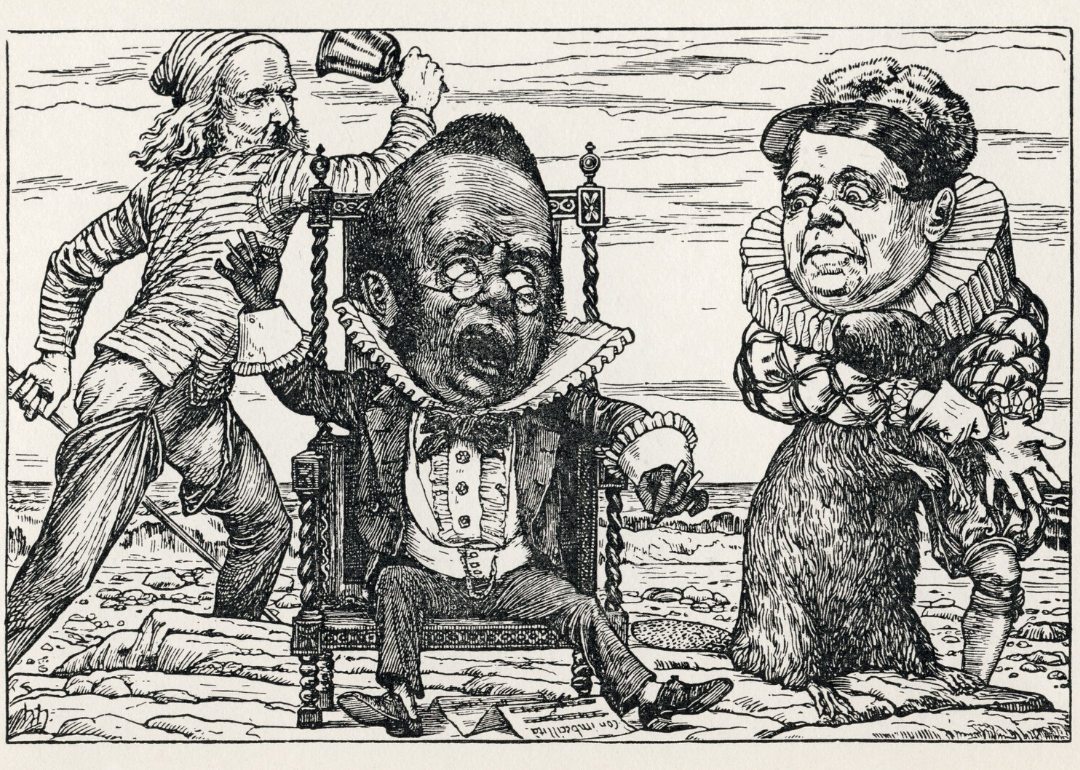 Can you solve these real 'Jeopardy!' clues about literature?
Public Domain // Wikimedia Commons
Can you solve these real 'Jeopardy!' clues about literature?
More than a hit game show, "Jeopardy!" endures as a perennial cornerstone of what might one day soon become a bygone era. Over 26 years and more than 8,000 episodes, host Alex Trebek and a rotating panel of three contestants have provided a certain tier of predictable comfort for millions of viewers around the country. Even those who don't watch the show regularly can take refuge in the fact that it will be there (more or less) every weekday night.
It was then understandably shocking when Trebek announced he was diagnosed with stage 4 pancreatic cancer in March 2019. Just a few months later, contestant James Holzhauer kicked off a legendary winning streak. As if viewers had been taking the show for granted, "Jeopardy!" was suddenly back in the proverbial spotlight with a ratings boost to boot. One can safely assume that a fair amount of viewers were shouting answers (or questions, rather) to their TV screens at home. It is a tradition, after all.
In January of 2020, Trebek told the press that he has no plans to retire "in the near future." Should he ever decide to retire, it will mark the end of a veritable institution and one that will be difficult to replace. Meanwhile, the experience of playing at home lives on and will continue to do so even after the show has run its course.
To keep the tradition alive, Stacker scoured all the questions memorialized in the J! Archive, last updated February 2020, to compile the following list of 25 "Jeopardy!" clues about literature. Expect to find well-known names such as James Joyce and Charles Dickens, along with some of literature's most iconic characters and locations.
You may also like: Which state is this 'Jeopardy!' clue about?