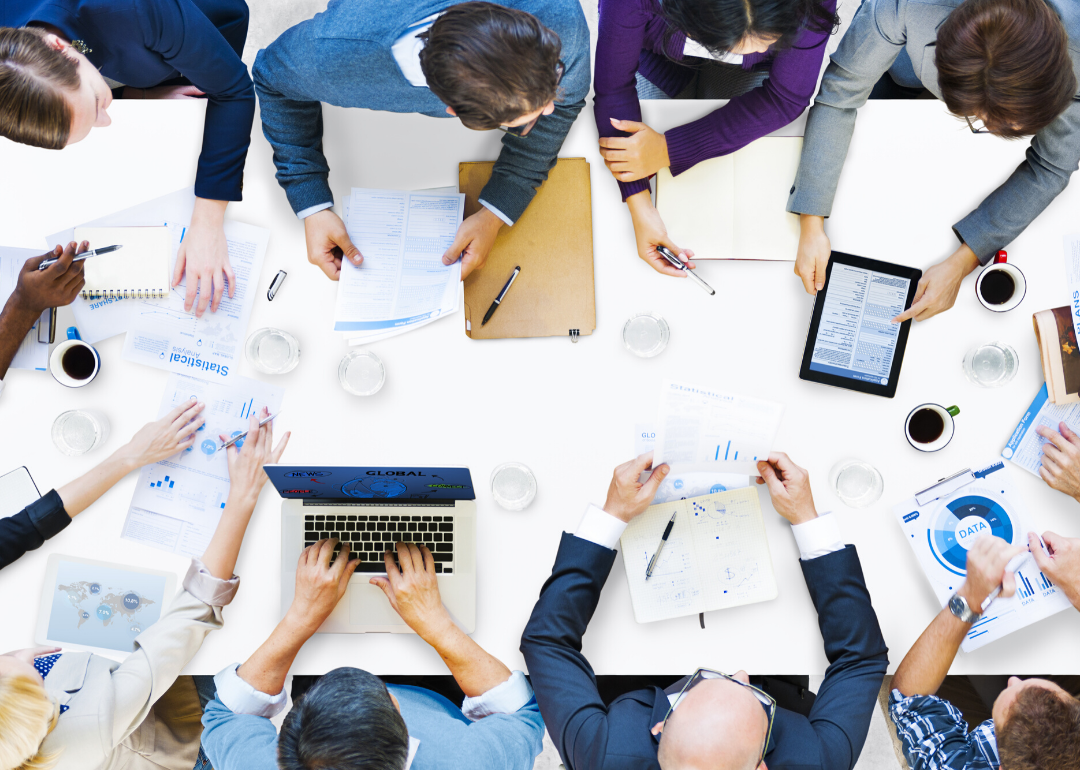 50 staggering statistics from the business world
Rawpixel.com // Shutterstock
50 staggering statistics from the business world
From the food we put on the table to the careers we pursue, business affects nearly every component of our daily lives. Businesses are behind our entertainment and favorite sports teams, home furnishings and means of travel, and everything in between. But while they can create products to help us heal and stay connected to those we love most, businesses can also put consumers at risk because of faulty products, pollution, or inadequate employee benefits.
Over the past century, we've seen many businesses expand to levels that once seemed unimaginable. Walmart grew in a matter of decades from an Arkansas retailer to employing more people than any other company in the world, and a Toyota became the best-selling car of all time. Amazon was founded in 1995 as an online bookseller, and today its founder is the world's wealthiest man.
The world communicates quickly and widely because businesses create faster and more extensive systems to keep us connected. Hundreds of billions of emails are sent every day, and over 4 billion people use the internet. All that communication and technology can threaten to consume us. Employees check their work emails from the breakfast table and even from bed—and most email users never can clear out their inboxes.
Businesses can treat workers and the public badly. Profitable companies pay top executives far more than they pay average workers, put employees at risk with intolerable working conditions, and cause workers stress and unhappiness with uncertainty and declining pay. They help trigger a financial collapse, spoil the environment, or simply pay women less than men. But they can create millions of new jobs each year or exist to chase an ideal rather than a profit.
And they are capable of jaw-dropping extravagance, producing cars that cost more than an ocean-faring yacht, selling a half-minute of television ad time for more than the value of most people's homes, and building towering indoor ski resorts.
Stacker looked at international and domestic businesses, communications, entertainment, e-commerce, salaries, labor unions, industry studies, and government reports to find the most staggering and most intriguing business statistics of the year. Keep reading to learn about the world's biggest polluter, the worst job in the United States, and what percentage of people have no retirement savings.