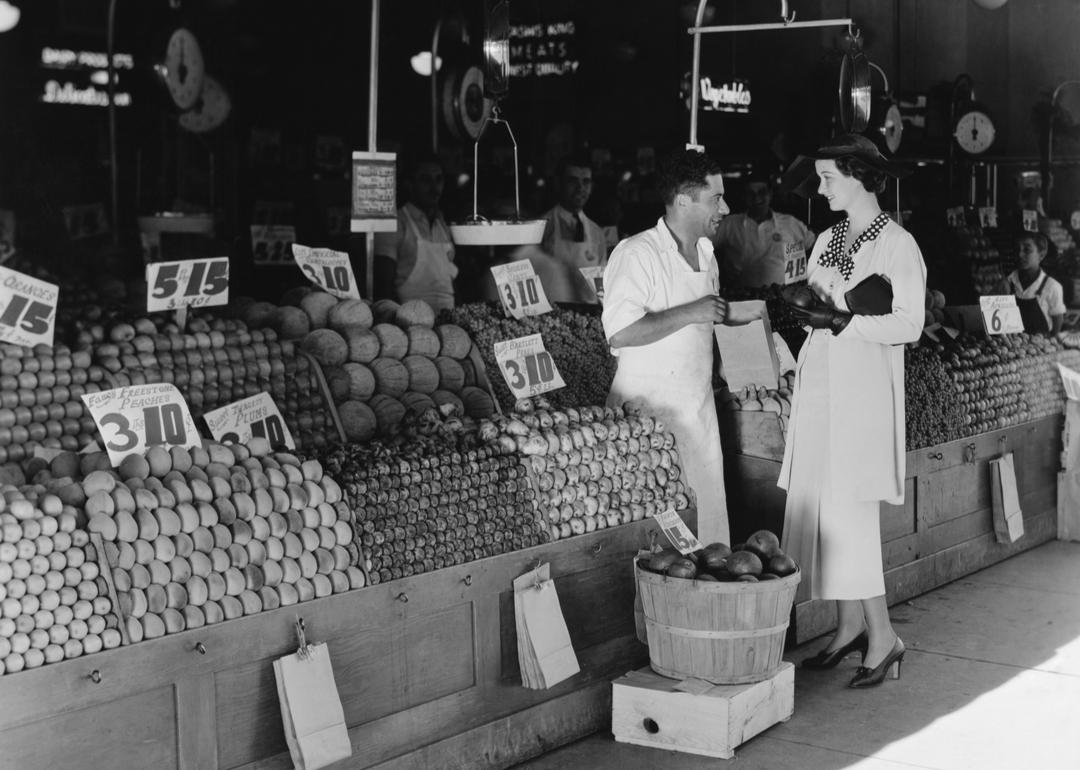 The cost of goods the year you were born
Everett Collection // Shutterstock
The cost of goods the year you were born
Do you splurge on bacon or hair dye? Before the coronavirus pandemic hit, did you just head to the movies or the bar? For as long as money's been made, Americans have had to make choices on how to spend their hard-earned dollars.
Some years the choices have been easier than others with prices low and income high. Others, having to decide between transportation or housing seemed a bit more dire as the economy suffered and prices soared.
With the coronavirus wreaking havoc across the globe, Americans have been feeling the pinch not only in their paychecks, but their wallets, as the pandemic's disruptions on the economy have caused an increase in the price of goods. The food at home price index, which includes the cost of items such as cereal, meats, fruits and vegetables, and nonalcoholic beverages, increased 4.3% from March 2020 to June 2020, after rising only 1.1% over the previous 12 months.
With millions of Americans out of work, underemployed, or laid off, the road to economic recovery will be a long one. But this isn't the first time the American economy has been shattered by a crisis. Wars, extreme weather, political unrest, and more, have all affected the cost of goods and how Americans have spent their money.
Stacker took a look at historic average pricing data from the Bureau of Labor Statistics' (BLS) Consumer Price Index to find what a sample basket of food cost from 1930 to 2020, including prices for fresh eggs, white bread, sliced bacon, round steak, potatoes, and milk. Inflation-adjusted prices are also included, to see how prices really compare to today. The data for 2020 was released on Oct. 29 and includes the average pricing through September 2020, the most current data available on the index.
Keep reading to discover how much basic goods cost in the year you were born and how world events have affected consumer spending habits.
You may also like: Jobs that might not exist in 50 years