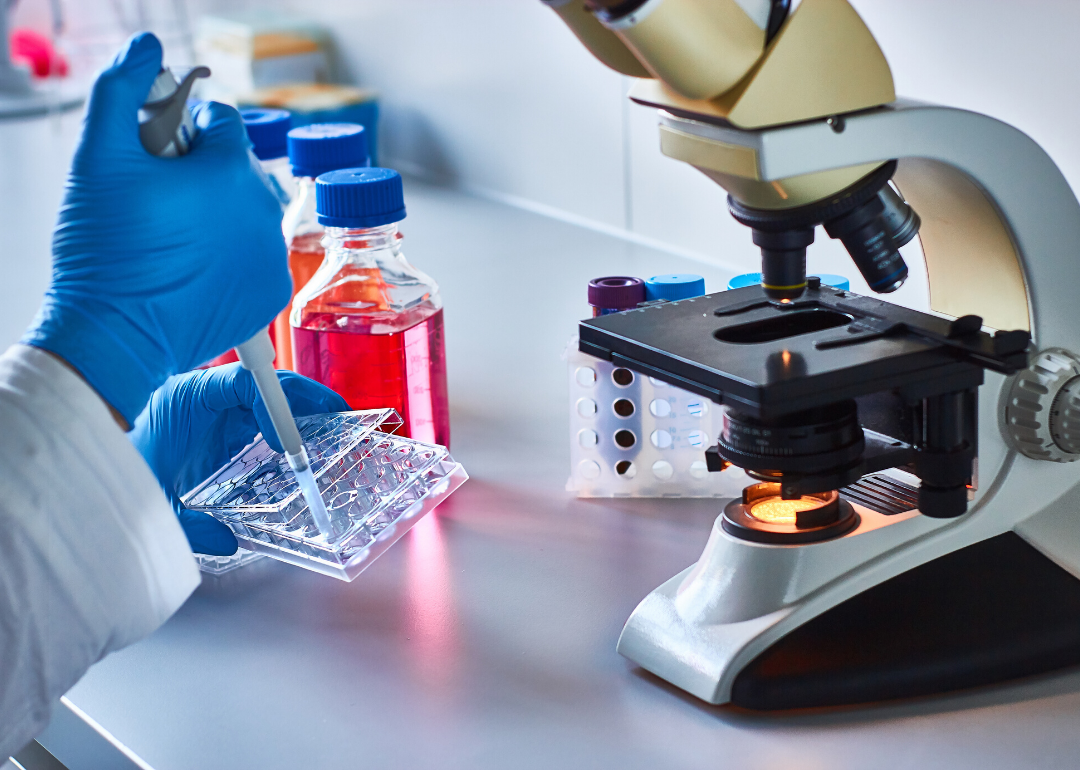 50 famous firsts from science history
Catalin Rusnac // Shutterstock
50 famous firsts from science history
In 17th-century London, studying science had little to do with lab experiments. Instead, it meant using the methods of the ancient Greeks, like Plato and Aristotle and coming to scientific truth through discussions and arguments. Francis Bacon, an English politician and philosopher, didn't buy this. Instead, he believed that to learn about the real world, scientific thinkers needed evidence.
In 1620, he published "Novum Organum," detailing what's now called the scientific method. The scientific method—which involves forming predictions and hypotheses, testing them, watching what happens, and drawing conclusions—has led to modern scientific discoveries.
But Bacon wasn't the first to realize that science requires evidence, and like all supposed firsts in science, work from earlier thinkers helped Bacon reach his conclusions. Even if the ancients did not always adhere to a strict scientific method, throughout history, people have made observations, tested predictions, and drawn conclusions about their surroundings. Historians have found evidence from as early as 1600 B.C. showing that the Egyptians practiced some elements of science, refining surgical techniques and learning about the mechanics of the human body.
These discoveries and scientific milestones, like Bacon's, were not discrete or purely original "firsts." Typically, years, if not decades or centuries, of work leads to a discovery or specific "first," like the 30 years of experiments and more years of theorizing that led to the discovery of a fundamental particle in physics, the Higgs boson.
With this in mind, Stacker compiled a list of 50 famous science firsts from throughout recorded history using scientific reports, historical records, and news articles. These discoveries and breakthroughs, listed in order of their occurrence, shaped the work of future scientists and the lives of generations to come.
While these 50 firsts all represent influential milestones, it should be noted that science history has paid much more attention to Western achievements, leaving others—especially the accomplishments of non-Western science figures, women, and minorities—unrecognized.
You may also like: 25 pictures of abandoned military installations and their stories