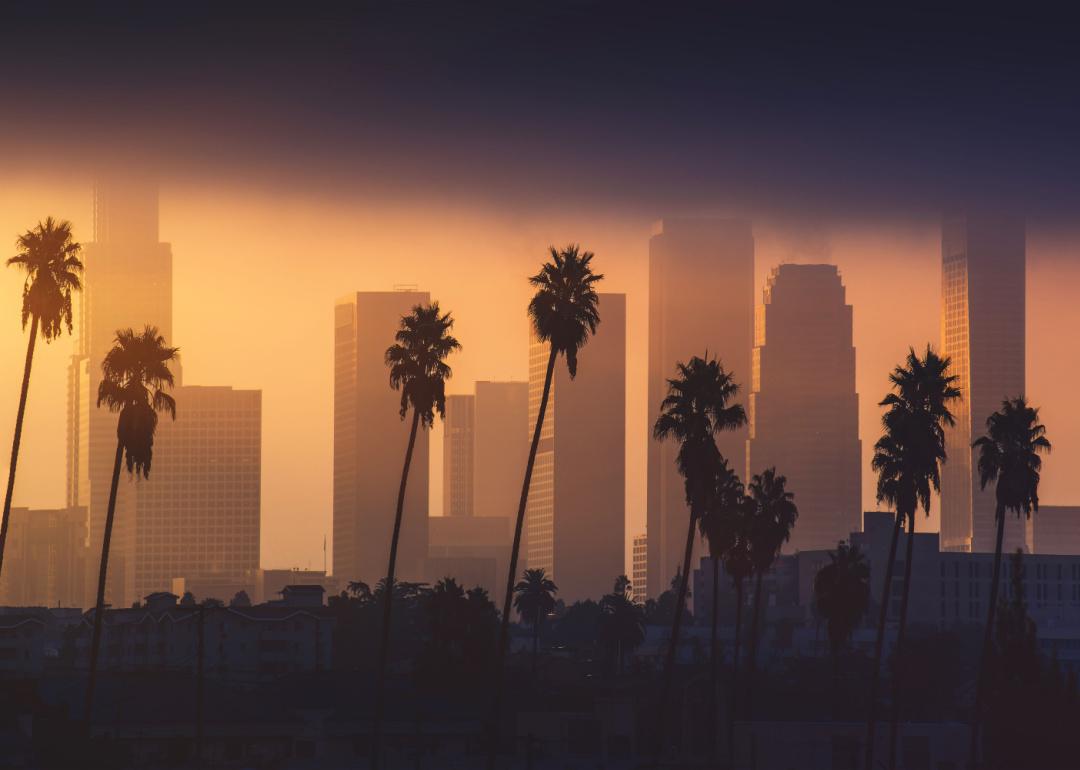 54 American cities with dangerous ozone conditions
54 American cities with dangerous ozone conditions
Whether you call it ozone or smog, it's an invisible gas with a big impact. Ozone pollution, created when sunlight hits gases produced by emitters like cars, factories, and fires, can cause serious damage to human health. It is poisonous to our lungs and can cause asthma, irritation, inflammation of the airway, and more. It is especially damaging to older people and children. Ozone pollution is often concentrated near lower-income communities. Hot places and places with few public transit options also have more ozone pollution. Clean, breathable air is necessary for survival, but many people in areas with high ozone pollution struggle with the effects. Areas with high ozone pollution often have higher rates of asthma, and sometimes even shorter life expectancy and higher rates of birth defects.
The United States has made huge strides on ozone pollution since the establishment of the Clean Air Act in 1963, but in recent years, ozone has inched back up, especially in warmer regions. That is partially due to climate change, which is making summers hotter and therefore increasing sunlight that can combine with gases to produce ground-level ozone. The Trump administration has also rolled back regulations on emissions and fuel efficiency across sectors, which has resulted in widespread controversy and even legal battles.
To examine ozone conditions in the U.S., Stacker consulted Climate Central, a nonprofit news organization that compiles research and helps other news outlets report on climate change. In their July 2019 air quality research brief, Climate Central researchers identified 54 cities with dangerous ozone conditions. These cities were identified because they either had a large number of unhealthy ozone days over the past four years in terms of pure count (greater than 20 days total), a continuous increase in unhealthy ozone days over at least three of the past four years, or more unhealthy ozone days in a single recent year (2015 to 2018) than their past (2000 to 2014) average. Stacker's story lists these 54 cities according to their annual average of unhealthy ozone days over the past four years (2015 to 2018), with ties broken by the number of unhealthy ozone days these cities faced in 2018.
You may also like: Places with the most weather-related fatalities