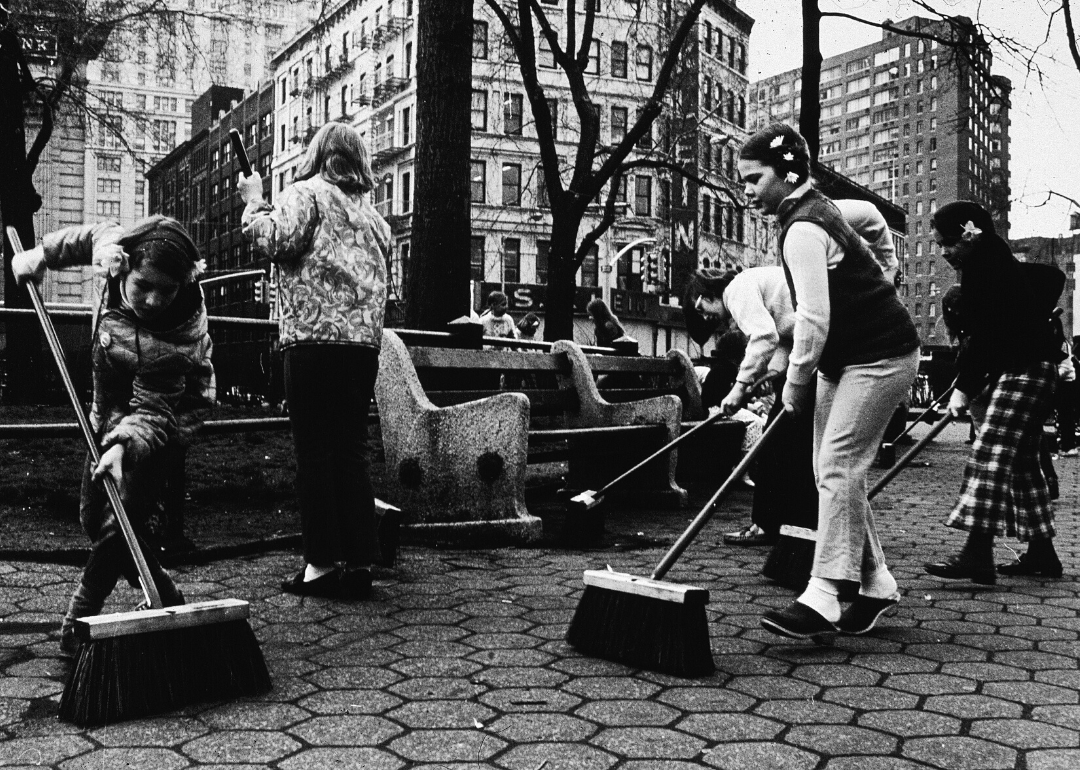 Earth Day to school strikes: A timeline of the American environmental movement
Hulton Archive // Getty Images
Earth Day to school strikes: A timeline of the American environmental movement
It's impossible to pinpoint the exact start of American environmentalism, but the movement grew its roots in the writings of 19th-century naturalists. Since then, the grassroots campaign has grown to the political and often radical actions of today, such as the 2019 Global Climate Strike.
Some date the modern environmental movement back to Rachel Carson's publication of "Silent Spring" in 1962. Others cite the Santa Barbara Oil Spill of 1969 as a major influence. Many, however, place the modern start date around 1970, with the first celebration of Earth Day. Regardless, the movement has grown and transformed in the past several decades; Earth Day, for example, started in the U.S. with millions of people and has grown to a worldwide event with over 1 billion participants each year.
The movement has also become more political since its early days. In the 1970s, environmentalism focused on fixing pollution, and support for such actions was generally bipartisan. Now, Republicans and Democrats clash on core issues like climate change, and protesters have even sued the government for their alleged knowing role in contributing to it.
Activists have adopted numerous strategies to address environmental issues like pollution, logging, oil drilling, and climate change. Today, protesters take inspiration from the Civil Rights era with actions like sit-ins and school strikes. Advocating for legislation is also a major component of the movement, as it always has been. Naturalists and scientists educate the public by publishing scientific research and writing books. People of color have also created an environmental justice movement that combines concern for the environment with racial and economic justice.
Stacker compiled a timeline of 30 crucial moments in the American environmental movement from news, academic, and government reports. Read on to discover the influences of environmentalism in the U.S. and how activists are driving forward these efforts today.
[Pictured: Earth Day, New York City, 1970s.]
You may also like: Space discoveries from the year you were born