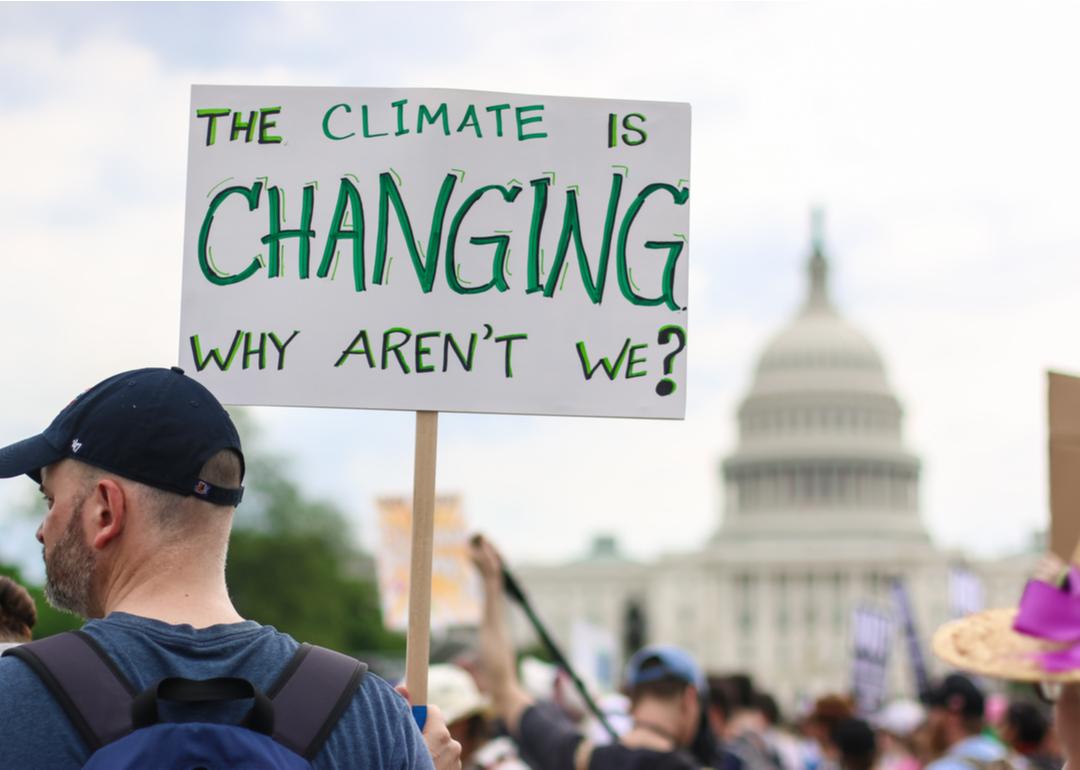 How climate change has affected each state
Nicole Glass Photography // Shutterstock
How climate change has affected each state
The latest United Nations Intergovernmental Panel on Climate Change (IPCC) report is yet another reminder of the dire effects of climate change. While climate projections often look to the future when discussing the worst impacts of climate change, we are in fact already experiencing its effects across the United States. To better understand how climate change is impacting the country, Stacker compiled a list of the impacts of climate change in every state, using local and national news stories, government reports, and scientific journal articles.
While these impacts are weather-related—for example, heat waves, droughts, or storms—individual weather events cannot be attributed to climate change on their own. Rather, it is when these events are seen within larger trends that they can be understood as part of a pattern that has come out of the changing climate.
Across the country, there are trends of rising temperatures, storms of increasing frequency and severity, and more erratic precipitation patterns, causing disruptions to the food systems and sometimes even resulting in death. While the U.S. government has set a target to reduce greenhouse gas emissions by at least 50% by 2030, it is clear that the climate emergency is already taking place, and along with emissions reductions, mitigation of the impacts of climate change must be prioritized as well.
You may also like: The 57 women who have won the Nobel Prize