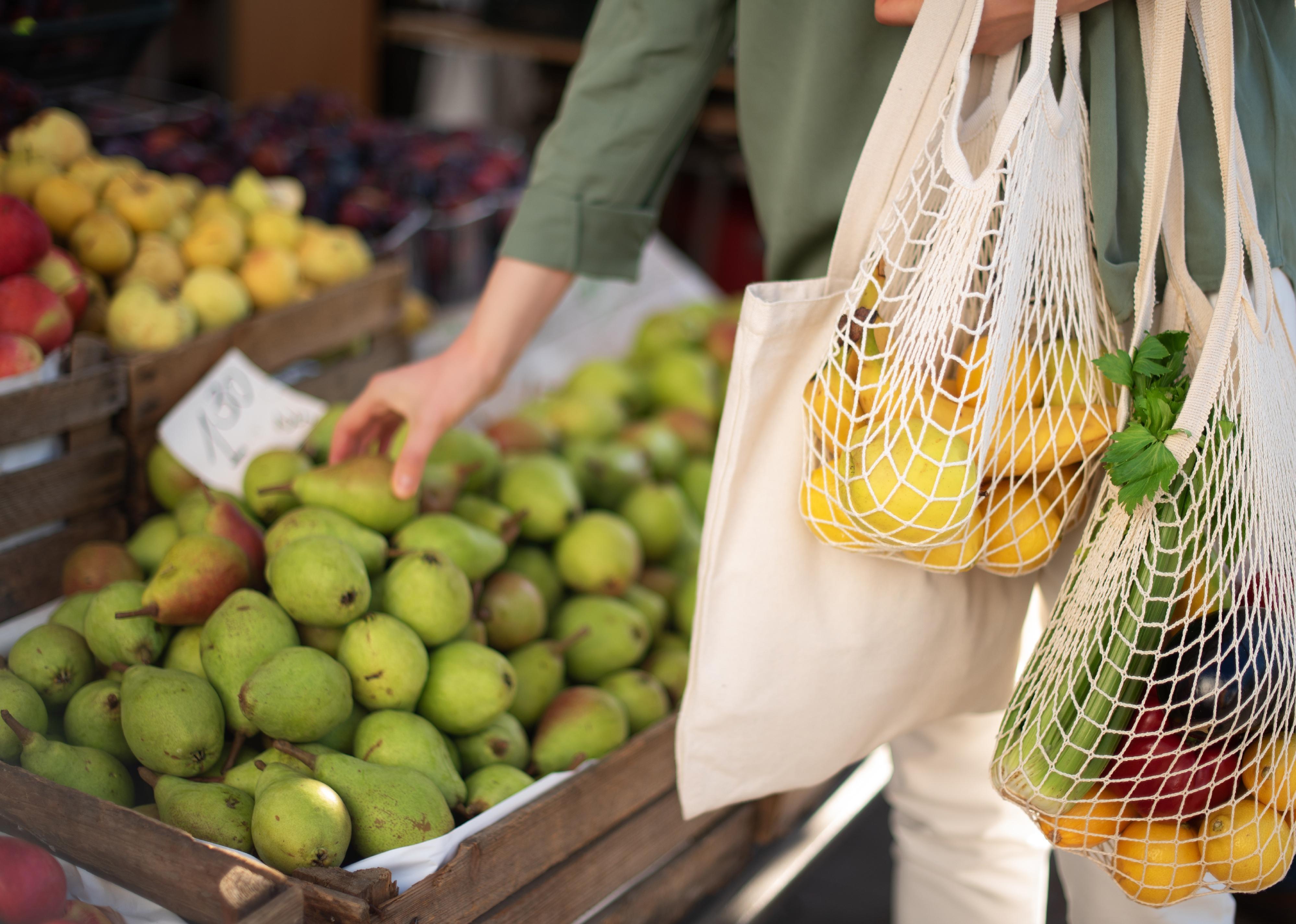 How to reduce plastic waste at home
How to reduce plastic waste at home
Hardly any home in the United States isn't saturated with plastic. From toothbrushes and TV screens to cellphone cases and shampoo bottles, plastic is everywhere. But it doesn't have to be that way—we've mined the numbers on plastic pollution and found 35 easy swaps for plastic items commonly used in homes across the United States.
The world's very first piece of totally synthetic plastic arrived in 1907 courtesy of an American chemist named Leo Baekeland, who wanted to create an artificial stand-in for shellac to insulate electric lines becoming ubiquitous in the United States. He called his 100% synthetic creation, Bakelite, "the material of a thousand uses." Plastic production ramped up in the 1950s with commercial polyethylene, polyolefins, and polypropylene. The first plastic bags were also introduced to the public in the 1950s for dry cleaning and to hold garbage, and Mobil Chemical rolled out single-use grocery bags in 1976.
Today, every single piece of plastic ever made is still in existence and is likely to outlive all of us. It can take up to an estimated 1,000 years for some kinds of plastic—including those cursed plastic bags—to decompose. Even then, they'll never biodegrade. While all things will eventually break down, there's a significant distinction between organic matter—which breaks down into soil that provides nutrients to plants—and plastic bottles—which degrade into minuscule particles over hundreds of years, absorb toxins along the way, and eventually poison or choke animals who inadvertently consume it.
Exacerbating the issue is the fact that much of the plastic we use at home is disposable, meaning it's used just once or a few times before being tossed. Take a plastic fork's life cycle, for instance, where crude oil is extracted, brought to a refinery to be turned into pellets, molded into shape, packaged, shipped, stocked, and sold—all to be used for a quick meal before meeting the garbage pail and being hauled to a landfill to slowly break apart.
To limit the amount of plastic that ends up in landfills, soil, and waterways, we have to rethink our role as consumers. Changing our shopping habits means less demand for plastic in general. Keep reading to discover 35 easy ways anyone can reduce plastic waste at home.