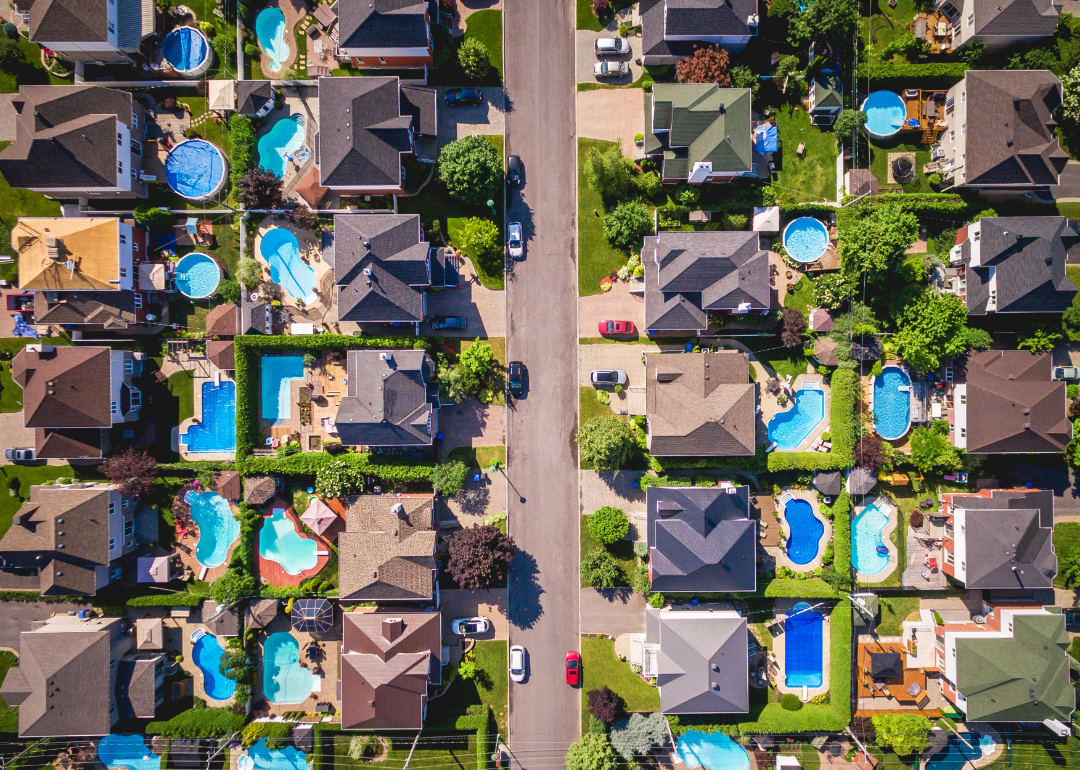 States with the biggest household carbon footprints
States with the biggest household carbon footprints
The environmental and socioeconomic threats posed by climate change prompted calls from people around the world to curtail, if not eliminate, greenhouse gas (GHG) emissions. Leaders from 197 countries in 2015 committed to preventing global temperatures from reaching 2 degrees Celsius above pre-industrial levels by reducing their carbon footprints, a commitment codified by the Paris Agreement.
The United States, however, plans to withdraw from the Paris Agreement on Nov. 4, a decision President Donald Trump announced in 2017. While the federal government prepares to exit the international accord, 24 governors remain committed to its goals, including reducing GHG emissions by 26–28% below 2005 levels by 2025. Each state faces different obstacles to decrease its carbon footprint, particularly in a sector that consists of about 20% of the U.S.'s energy-related emissions: households.
To examine the household carbon footprints in every state in the contiguous U.S., Stacker consulted a paper by Goldstein, Dimitrios Gounaridis, and Joshua Newell, all scientists from the University of Michigan, published in the Proceedings of the National Academy of Sciences in July 2020. They developed models and used data from the Energy Information Administration's 2015 Residential Energy Consumption Survey to determine the average household fuel and electricity demand in the continental U.S. and Washington D.C. Each of the 48 states and the nation's capital are ranked according to their household GHG intensity, a measure of the total CO2 emissions that households in the state produce. GHG intensity is expressed here in CO2 emitted per square meter of building area. Stacker also provides each state's total building energy intensity, measured in kilowatt hours of power used per square meter of building area, and total thermal demand, measured in degree days.
Benjamin Goldstein, an environmental scientist from the University of Michigan, told Stacker that while replacing fossil fuels with renewable energy sources will help reduce GHG emissions, U.S. residents must alter certain living conditions if the nation hopes to meet Paris Agreement goals. Installing heat pumps can improve efficiency for heating and cooling, he said, and his research indicates that decreasing floor space typically equates to a "smaller carbon footprint."
"If you care for the environment, then waiting for the grid to green is not enough," he told Stacker. "There are numerous actions that you can take to aid decarbonization."