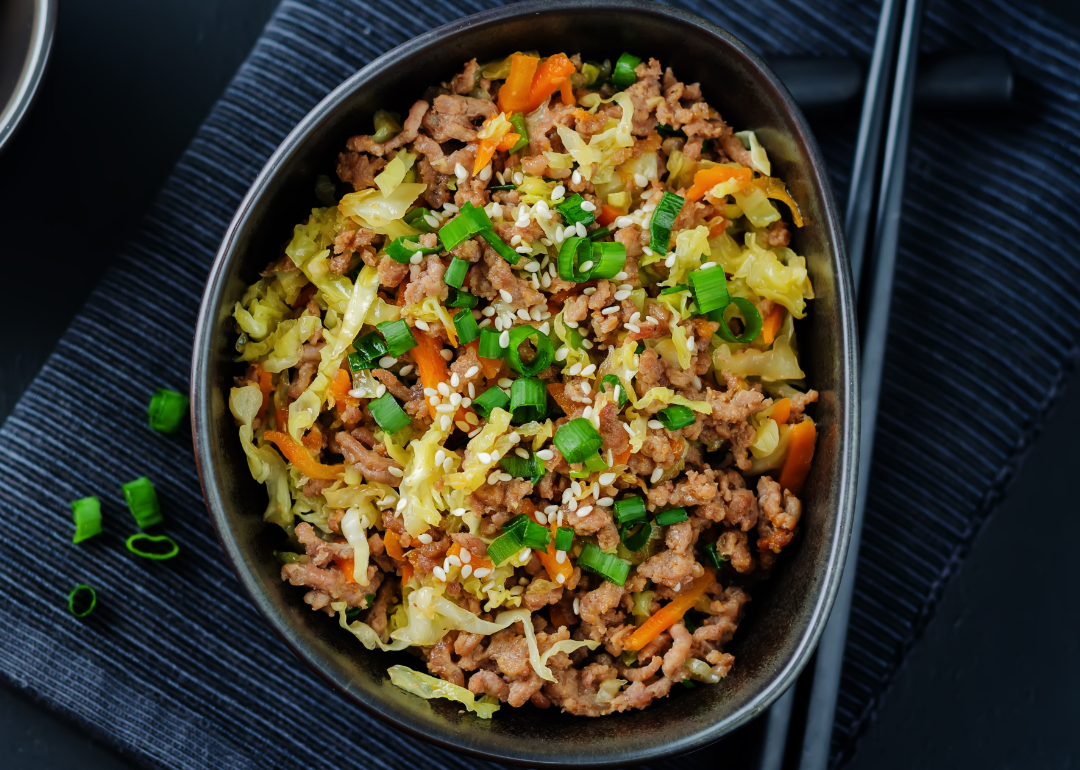 50 easy stir fry recipes
The ubiquitous stir fry technique of tossing ingredients in a wok over high heat got its start in China and has, over the last several hundred years, gained popularity all over the globe. Stir-frying shares many similarities with sautéeing, but at its core stir frying is hotter and faster. 
Stacker compiled a list of stir fry recipes from Allrecipes. With a wide variety of proteins, vegetables, and marinades, there's something here for every taste.