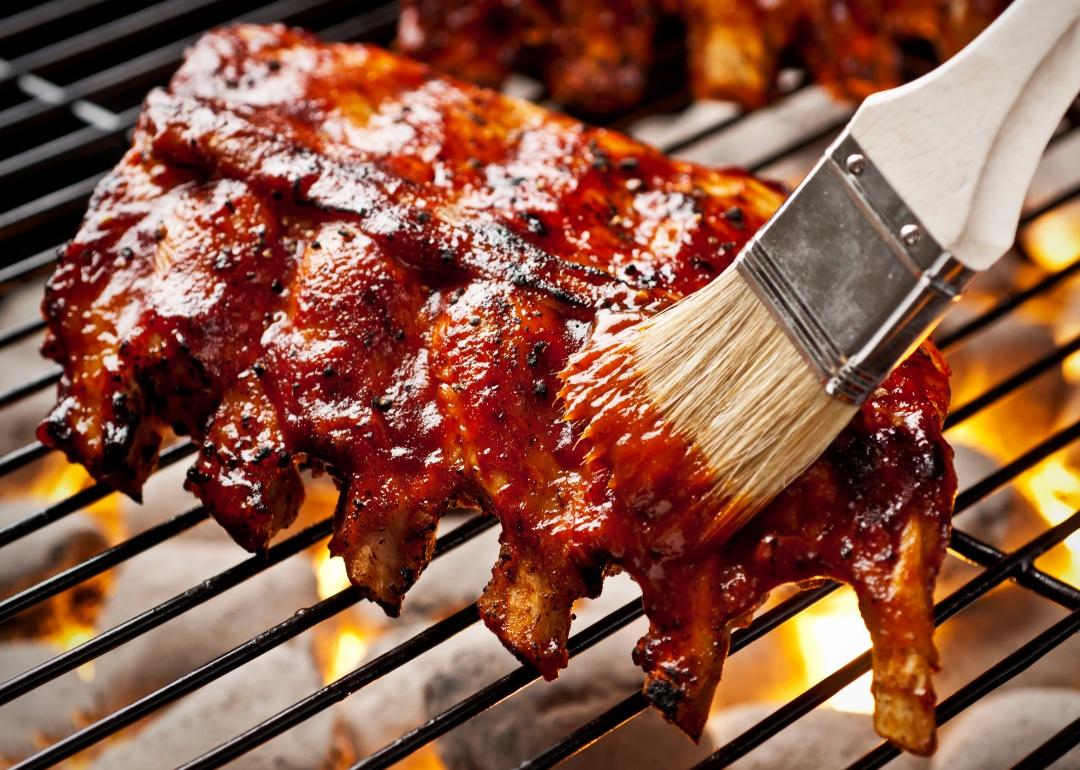 50 sauces, marinades, and rubs to take your barbecue to the next level
50 sauces, marinades, and rubs to take your barbecue to the next level
You can have the best fruits, vegetables, meats, and grains in the world, but they won't taste as good as they can all by themselves. For food to really shine, it usually is best served with some kind of sauce, marinade, or rub. Nowhere is this more true than with barbecue. Simply rubbing your ribs with a tangy marinade, for instance, can take the dish from hearty and satisfying to zesty and out of this world.
Different kinds of marinades, sauces, and rubs work best for different meats. What tastes best on beef might not have the same result on a chicken dish, and vice versa. And although marinades are more traditionally thought of as being used for grilling red meat, don't overlook the potential of using marinades to give your fish and seafood a kick of flavor. A simple sauce of soy, garlic, lemons, and a dash of sugar can take shrimp kebabs to the next level.
To help amp up your barbecue game this summer, Stacker compiled a list of sauces, marinades, and rub barbecue recipes from Allrecipes. Click through for a look at the best of the best, which can be used on a wide variety of dishes all summer long and beyond.