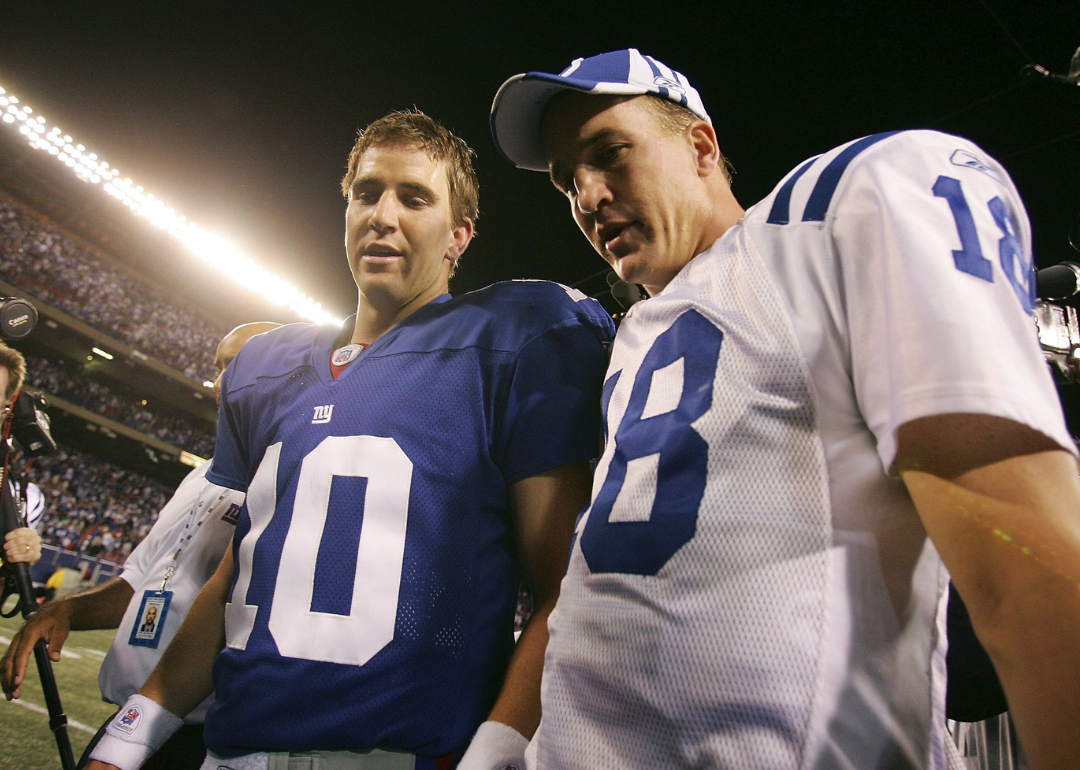 Stacker Connect
ESPN's 'Manningcast' leads the growing popularity of sports simulcasts that buck traditional sports coverage
ESPN's 'Manningcast' leads the growing popularity of sports simulcasts that buck traditional sports coverage
Live sports coverage has been fairly formulaic since the 1970s. Games feature a singular play-by-play announcer, at least one color commentator, and more often than not a sideline reporter. The top networks in the U.S. haven't deviated much from this recipe because, by and large, ratings have remained high for the four major sports while utilizing these roles in the booth and on the field. Forbes categorizes the NFL as a ratings behemoth, NBA viewership has ticked up in recent years, MLB's recent upgrades to pace have resulted in better TV ratings, and the NHL is coming off its best TV ratings for the first and second rounds ever. 
OLBG looks at the growing popularity of ESPN's "Manningfest," one of the most popular NFL simulcasts spicing up live broadcasts.
While improved TV ratings incentivize networks to stick to the script, there is still room to experiment with simulcasts. If that word feels a tiny bit futuristic, rest assured it is not. Simulcasts refer to the production and broadcasting of an event through multiple mediums or channels simultaneously. Separate television and radio broadcasts have existed in Major League Baseball since the late 1950s. While select games were broadcast on national television, a team's local radio broadcasts continued to provide play-by-play and color commentary. 
Today, networks have begun exploring multichannel simulcasts to spice up their coverage. Attracting new audiences has been the name of the game and some of the early returns have been significant. For example, during this year's NBA Finals, ESPN's "Stephen A's World" drew 544,000 additional viewers by providing an alternate game presentation. The numbers were even better for ESPN's alternative presentation of the Women's Basketball National Championship Game between LSU and Iowa. "The Bird & Taurasi Show," one of multiple Women's Final Four "MegaCast" options, drew in 742,000 added viewers. 
These basketball breakthroughs came close to matching the gold standard in simulcast ratings, ESPN's "Manningcast." The show, co-hosted by Eli and Peyton Manning, debuted on September 13, 2021. As alternative coverage to the Monday Night Football between the Baltimore Ravens and Las Vegas Raiders, the show drew 800,000 viewers. As it turns out, they were just getting started. Here are the top five Manningcast episodes by the overall audience.