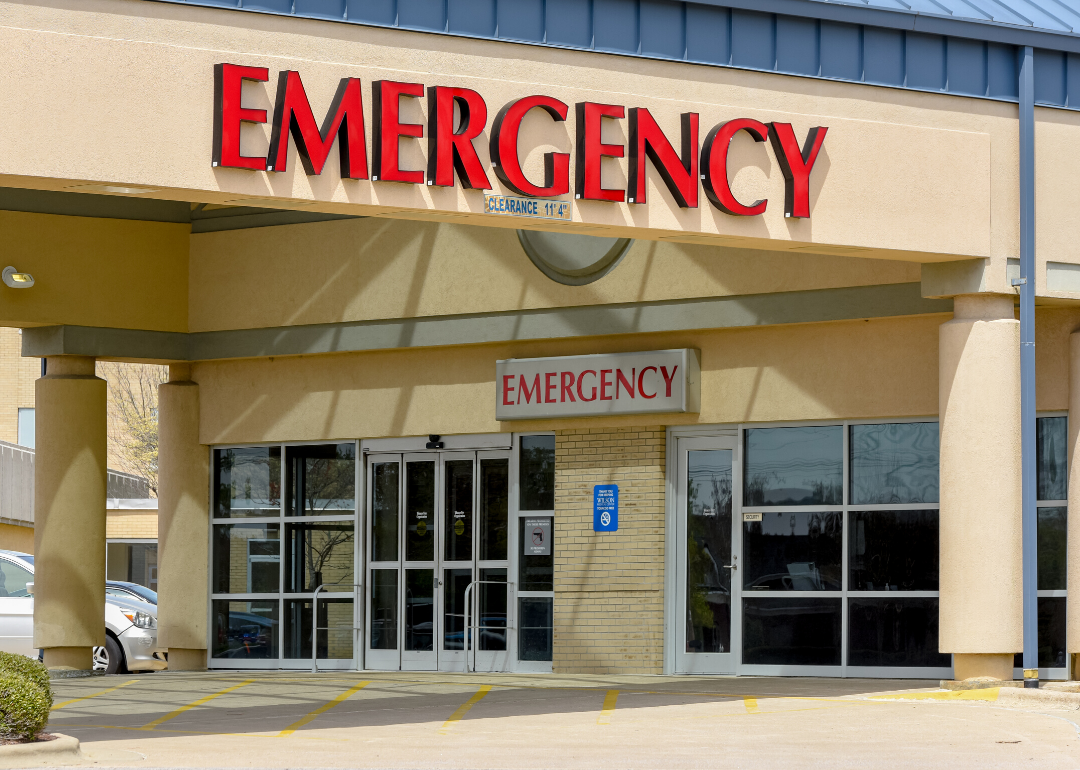 Hospital capacity in every state
William Howard // Shutterstock
Hospital capacity in every state
Hospital capacity in the U.S. has been dwindling for decades. To examine the current hospital capacity of every U.S. state and Washington D.C., Stacker consulted a federal dataset which compiles estimates of the current burden COVID-19 is placing on hospital systems around the country.
While the nation had nearly 1.5 million hospital beds in 1975, that number fell to just 924,107 by 2018, according to American Hospital Association data analyzed by Statista. Improvements in the efficiency, quality, and availability of outpatient services have helped many patients avoid being admitted to the hospital, creating cost savings and preserving hospital beds for people with more complex health care needs. What's more, inpatient stays have grown shorter; the average amount of time a patient spent at the hospital was 6.1 days in 2015, compared with 11.4 days in 1975—further reducing the need for beds.
But how low can the number of beds get before the availability of care is seriously compromised? We may be long past that point. Since at least 2003, experts have been warning that hospital capacity "is being stretched to its limits," and at no point in recent history has this become more apparent than the coronavirus pandemic. When COVID-19 hit the U.S., modeling systems showed that the health care system would be overwhelmed—a prediction that came true in places like New York, Washington, Texas, and other states. The availability of hospital beds continues to be used as a critical metric in determining how quickly states loosen coronavirus-related restrictions—or potentially go back into shutdown mode.
The dataset we mined for this story was run by the Centers for Disease Control and Prevention (CDC) until data-reporting protocols for hospitals around the country changed in mid-July, causing hospitals to report to the Department for Health & Human Services (HHS) instead. Although the new HHS Protect Hospital Capacity dataset was updated on July 23, this recent data update has raised questions about data quality: Rhode Island, for example, is reported to have a hospital capacity figure over 100%. As a result, we refer to hospital capacity figures verified by the CDC as of July 14. We have also supplemented these data with current hospitalization and cumulative COVID-19 counts from the COVID Tracking Project at The Atlantic, a volunteer effort that compiles and standardizes COVID-19 data from state public health departments. COVID Tracking Project data are up to date as of July 23.
Does your state have enough hospital beds for the next COVID-19 surge? Click through to see how hospital capacity varies across the U.S.