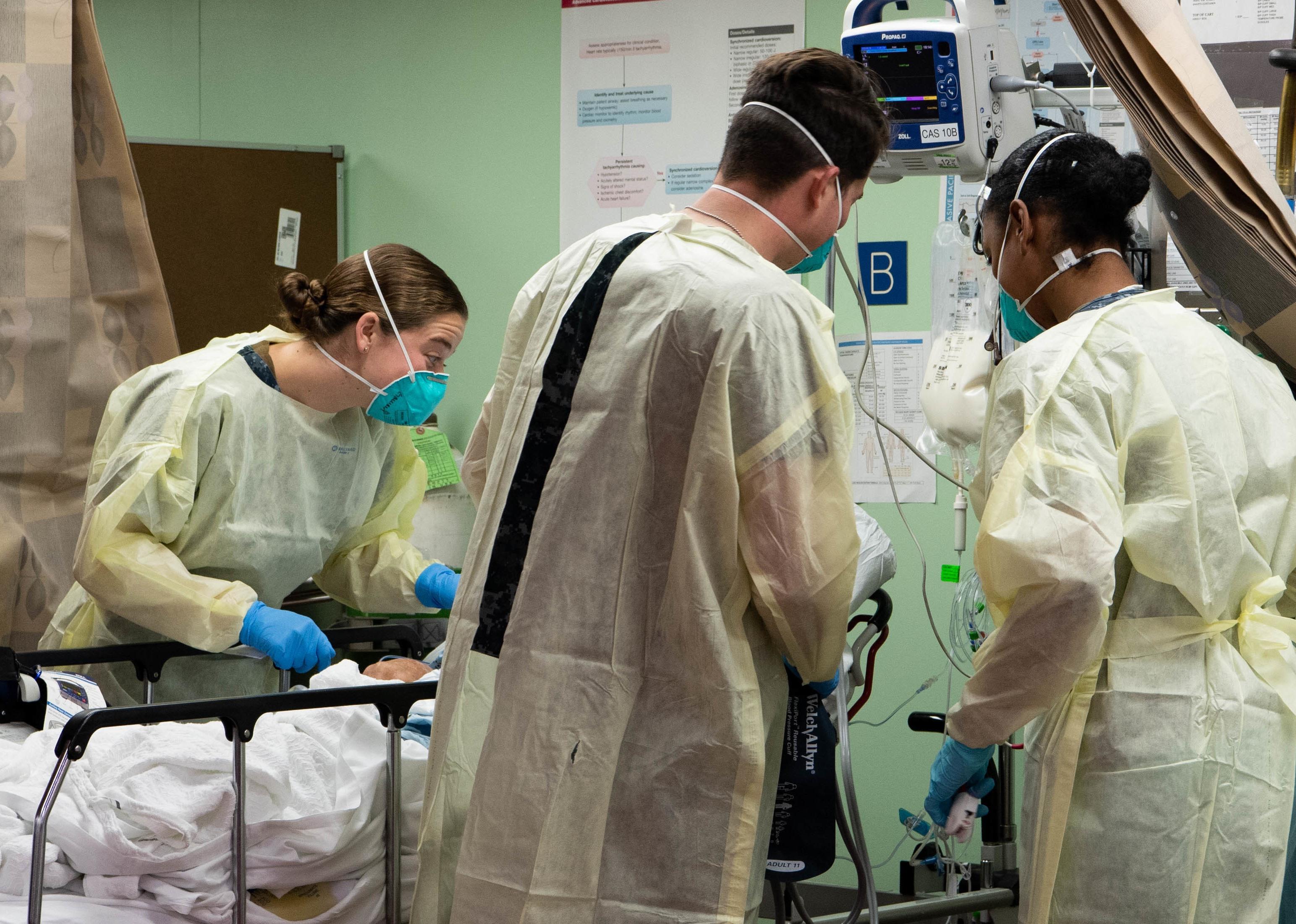 How COVID-19 is impacting people of color in every state
How COVID-19 is impacting people of color in every state
COVID-19 has disproportionately affected communities of color across the United States because of social inequalities and inequalities in the health care system that have existed for a long time.
Minorities are more likely than whites to lack health insurance and have less access to health care. And some people of color may be more distrustful of the health care system. People of color are also more likely than whites to have underlying health conditions such as hypertension, Type 2 diabetes, and obesity that predispose them to complications from COVID-19.
Certain minority groups are disproportionately represented in occupations that are considered essential, such as health care workers; grocery store, delivery, and public transportation employees; and farm and factory workers.
To do a deep dive into the demographics of COVID-19 cases and deaths across the country, Stacker consulted the COVID Racial Data Tracker, a collaboration between the COVID Tracking Project at The Atlantic and the Boston University Center for Antiracist Research. The COVID Racial Data Tracker compiles race and ethnicity data reported by state health departments and organizes this data into standardized labels; data in this story is cumulative as of Dec. 13, 2020. The story also uses the COVID Racial Data Tracker's Infection and Mortality charts, which show how different racial groups are disproportionately impacted from state to state.
Forty-eight states and Washington D.C report demographic data for both COVID-19 cases and deaths. But North Dakota only reports demographic data for COVID-19 cases, and New York only reports demographic data for deaths. And New York City reports demographic data separately from the rest of New York State. The COVID Tracking Project has combined these figures. Cases and deaths in each state have been population-adjusted and compared to the overall state populations for each race/ethnicity using the Census' American Community Survey, 2018 five-year estimates.
For states with lower case and death counts, such as some in the Midwest, race figures may suffer from small numbers, or the belief that small samples should resemble the population from which they are taken. These figures are marked with asterisks on the slide charts. Some states categorize their Hispanic or Latino population as a racial group, while some categorize it as an ethnic group; in this story, it has been standardized to the same combined categories—white alone, Black alone, Asian alone, Hispanic or Latino, and so on—used by the COVID Tracking Project.
Continue reading for a look at how COVID-19 is impacting people of color in every state.
Editor's note: Betsy Ladyzhets, a research associate at Stacker who worked on this story, volunteers for the COVID-19 Tracking Project.
Understanding COVID-19 with Stacker:
From Wuhan to the White House: A timeline of COVID-19's spread
How vaccines get made and approved in the US
15 ways doctors are now treating COVID-19
27 factors that make you vulnerable to COVID-19
35 COVID-19 symptoms to be aware of