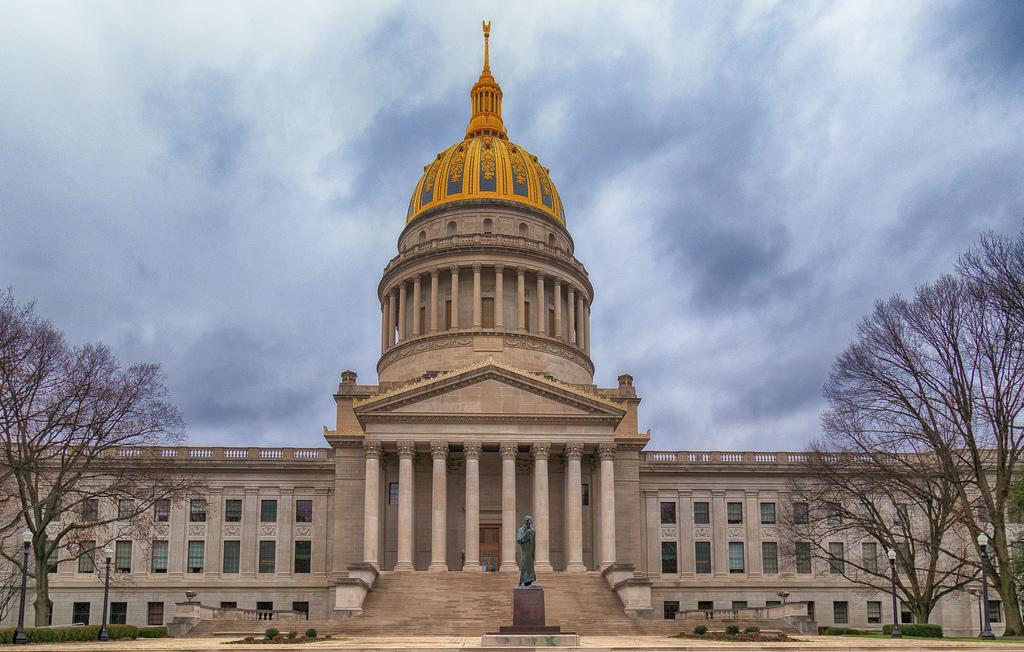 Most and least stressed states in America
Mobilus In Mobili // Flickr
Most and least stressed states in America
According to the Mayo Clinic, stress can affect your body, mind, and behavior. Left unchecked, stress can reduce productivity, cause insomnia, lower your sex drive, increase fatigue, contribute to drug, alcohol or tobacco use, and even lead to obesity, diabetes, high blood, pressure, or heart disease.
In short, stress is a killer—and where you live can have a lot to do with how much stress you endure. Using data from Wallethub, Stacker ranked all 50 states and Washington D.C., from the least-stressed to the most. The rankings are based on four broad dimensions: work-related stress, money-related stress, family-related stress, and health-related stress. Using 38 weighted metrics, each dimension was given a score out of 100, with 100 being the highest stress level. A weighted average across all metrics was used to calculate a state's overall score. States were then ranked from least to most stressed.
Feel free to learn more about the full methodology with all the metrics, or just read on to find out where your state ranks. Either way, take a load off, indulge in some "you time" and find a way to decompress—your health and well-being will thank you.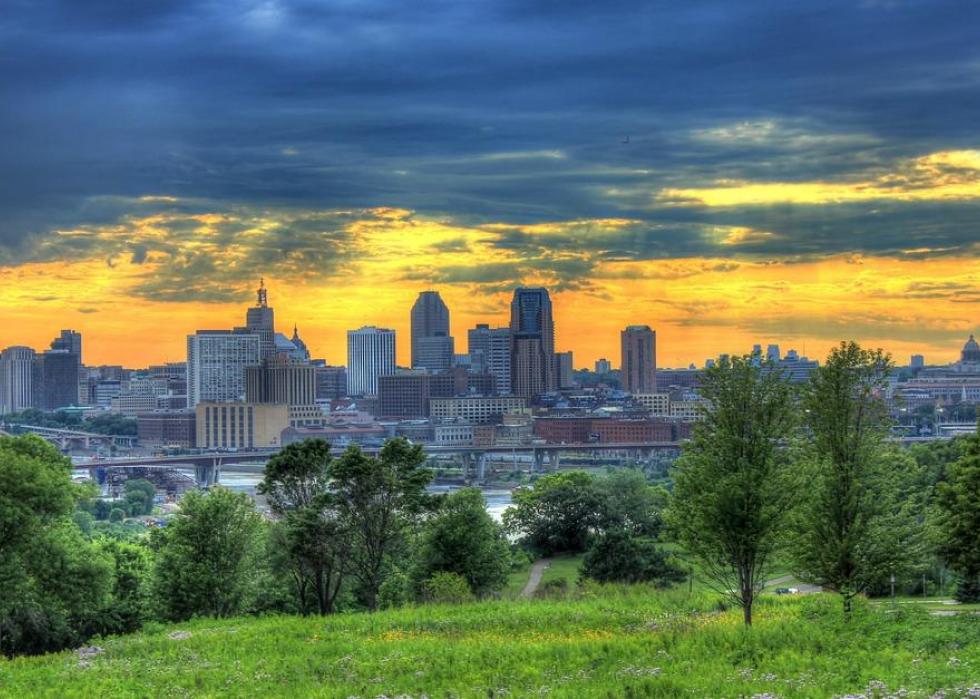 1 / 51
Goodfreephotos_com / 385 images // Pixabay
#51. Minnesota
Total Score: 25.68
'Work-Related Stress' Rank: 42
'Money-Related Stress' Rank:51
'Family-Related Stress' Rank: 49
'Health- & Safety-Related Stress' Rank: 51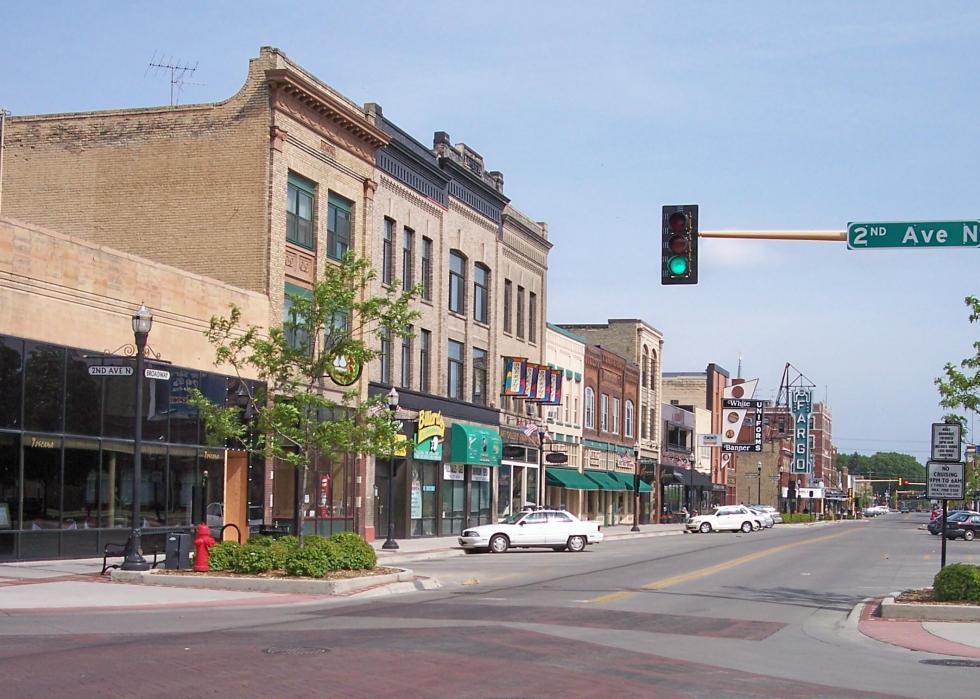 2 / 51
#50. North Dakota
Total Score: 26.85
'Work-Related Stress' Rank: 38
'Money-Related Stress' Rank:50
'Family-Related Stress' Rank: 51
'Health- & Safety-Related Stress' Rank: 47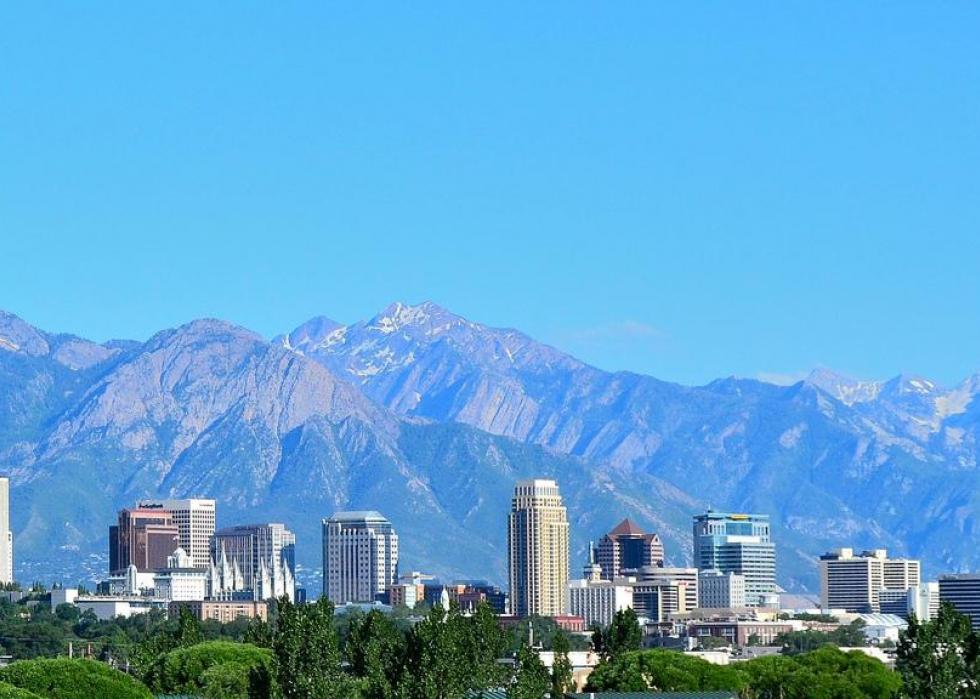 3 / 51
#49. Utah
Total Score: 29.77
'Work-Related Stress' Rank: 51
'Money-Related Stress' Rank:37
'Family-Related Stress' Rank: 50
'Health- & Safety-Related Stress' Rank: 41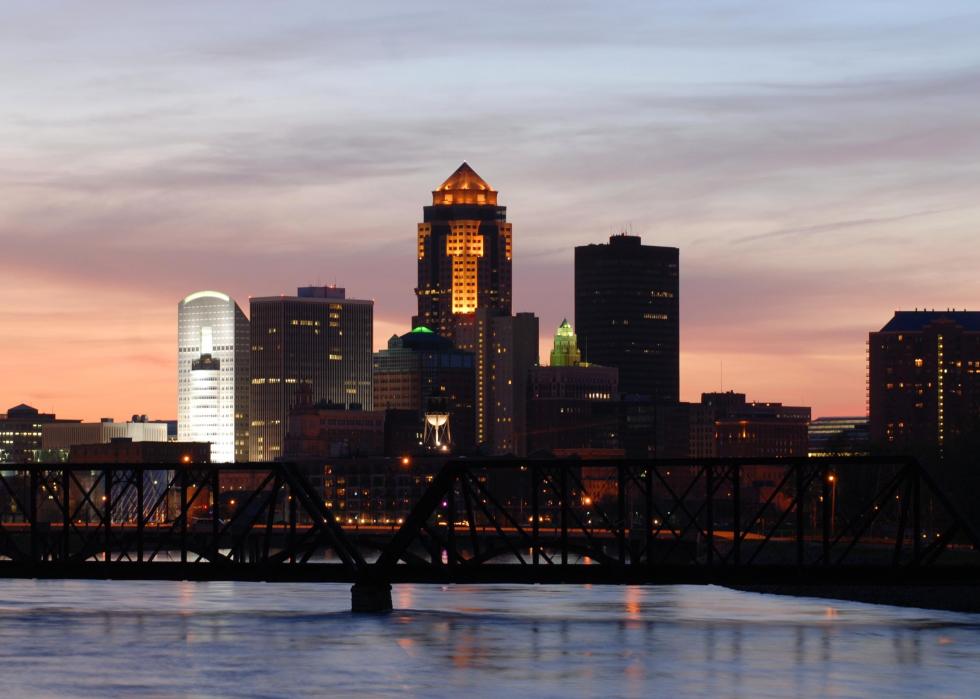 4 / 51
JoshWest.com // Wikicommons
#48. Iowa
Total Score: 30.89
'Work-Related Stress' Rank: 36
'Money-Related Stress' Rank:46
'Family-Related Stress' Rank: 47
'Health- & Safety-Related Stress' Rank: 49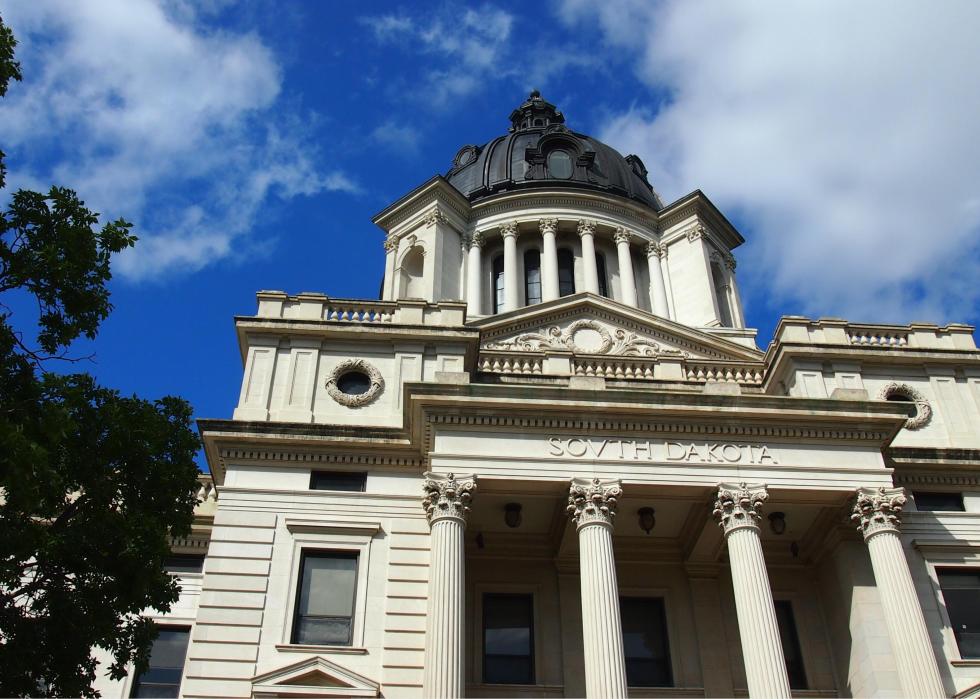 5 / 51
Samir Luther // Wikicommons
#47. South Dakota
Total Score: 31.98
'Work-Related Stress' Rank: 39
'Money-Related Stress' Rank:45
'Family-Related Stress' Rank: 41
'Health- & Safety-Related Stress' Rank: 48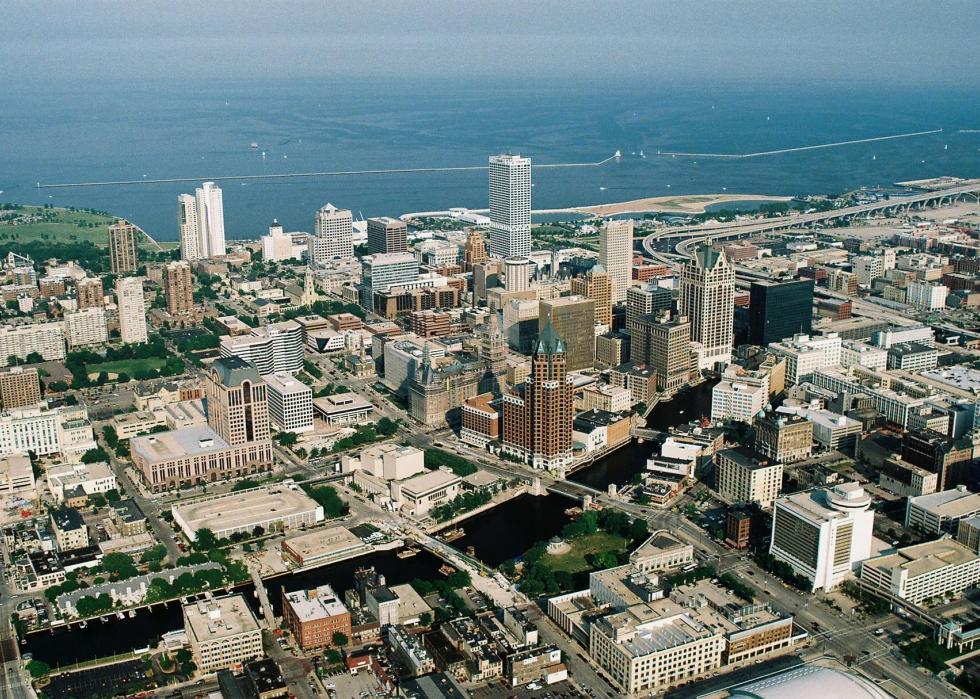 6 / 51
#46. Wisconsin
Total Score: 33.66
'Work-Related Stress' Rank: 43
'Money-Related Stress' Rank:44
'Family-Related Stress' Rank: 43
'Health- & Safety-Related Stress' Rank: 36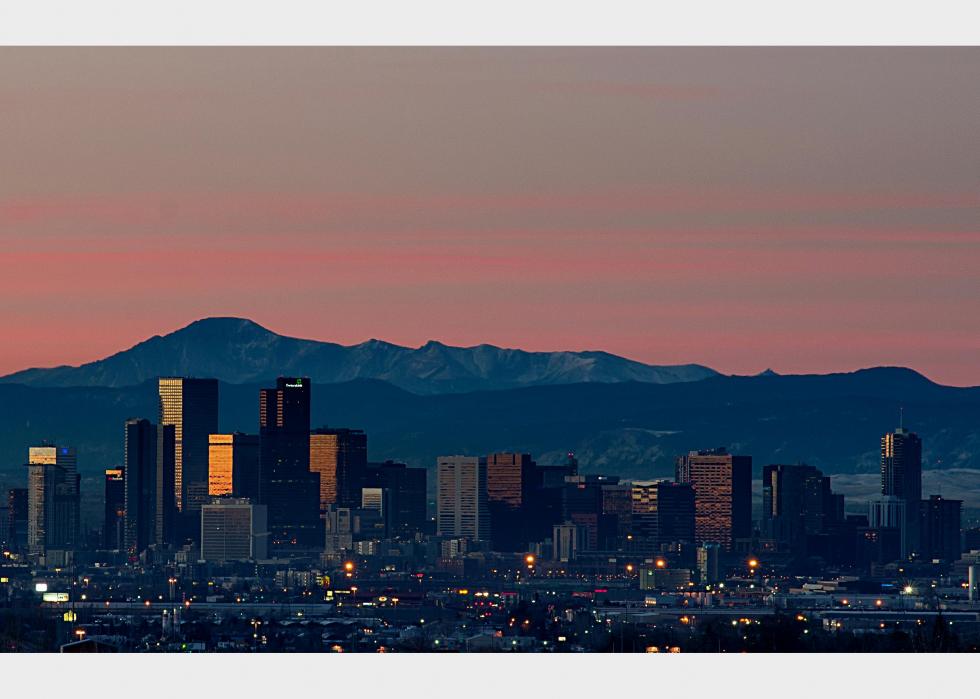 7 / 51
Robert Kash // Wikicommons
#45. Colorado
Total Score: 34.17
'Work-Related Stress' Rank: 48
'Money-Related Stress' Rank:34
'Family-Related Stress' Rank: 34
'Health- & Safety-Related Stress' Rank: 43
8 / 51
Phillip Grondin // Flickr
#44. Massachusetts
Total Score: 34.62
'Work-Related Stress' Rank: 47
'Money-Related Stress' Rank:42
'Family-Related Stress' Rank: 31
'Health- & Safety-Related Stress' Rank: 44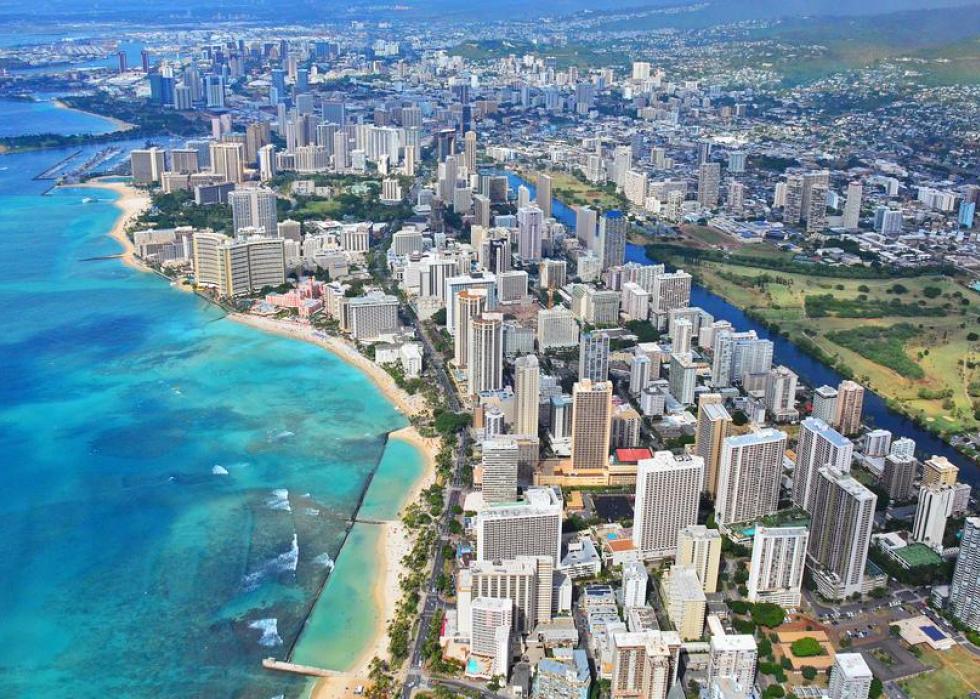 9 / 51
#43. Hawaii
Total Score: 34.74
'Work-Related Stress' Rank: 44
'Money-Related Stress' Rank:26
'Family-Related Stress' Rank: 44
'Health- & Safety-Related Stress' Rank: 45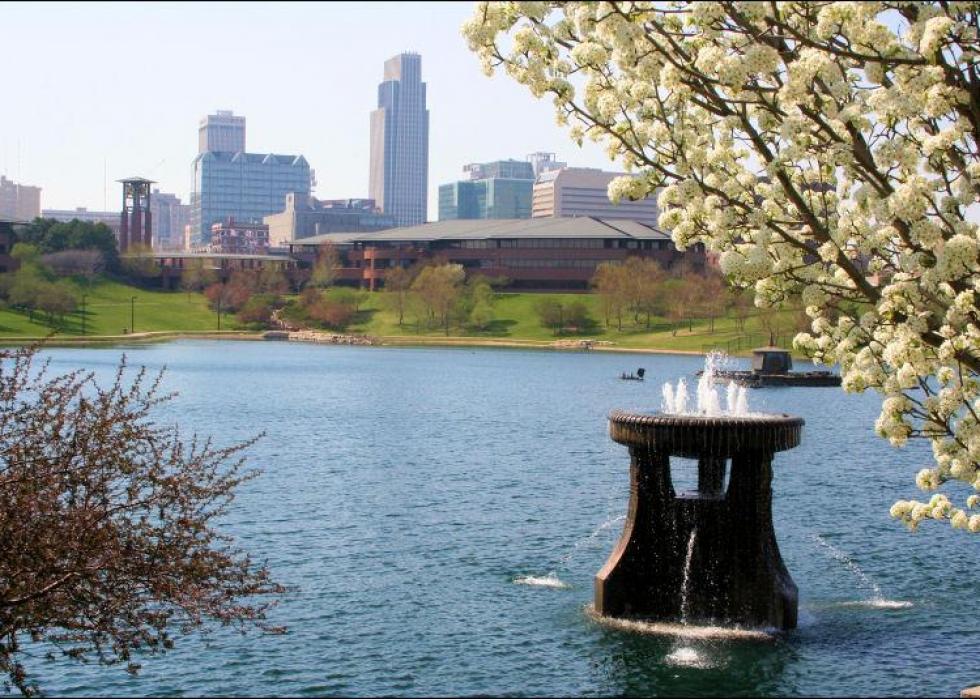 10 / 51
Raymond Bucko, SJ // Wikicommons
#42. Nebraska
Total Score: 35.60
'Work-Related Stress' Rank: 30
'Money-Related Stress' Rank:41
'Family-Related Stress' Rank: 40
'Health- & Safety-Related Stress' Rank: 39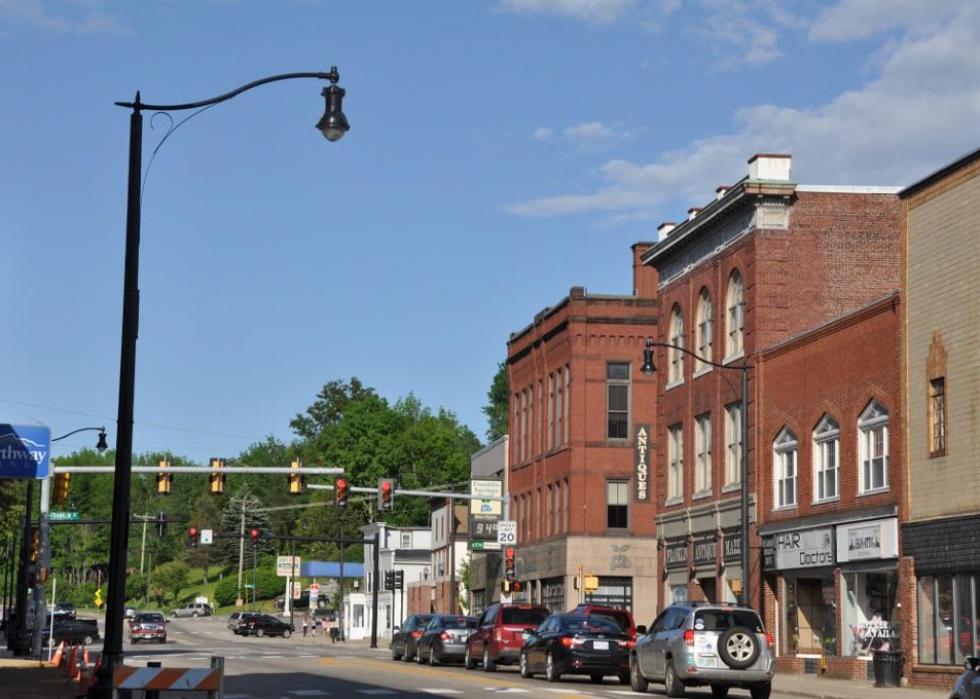 11 / 51
User:Magicpiano // Wikicommons
#41. New Hampshire
Total Score: 35.82
'Work-Related Stress' Rank: 33
'Money-Related Stress' Rank:47
'Family-Related Stress' Rank: 33
'Health- & Safety-Related Stress' Rank: 31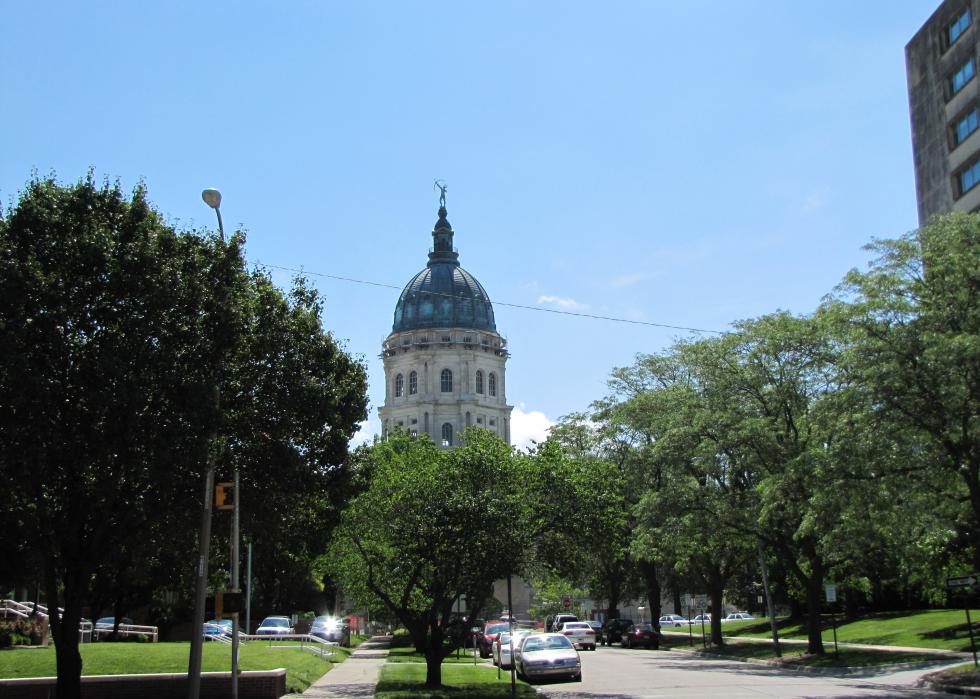 12 / 51
Kansas Statehouse // Wikimedia Commons
#40. Kansas
Total Score: 36.50
'Work-Related Stress' Rank: 19
'Money-Related Stress' Rank:38
'Family-Related Stress' Rank: 45
'Health- & Safety-Related Stress' Rank: 37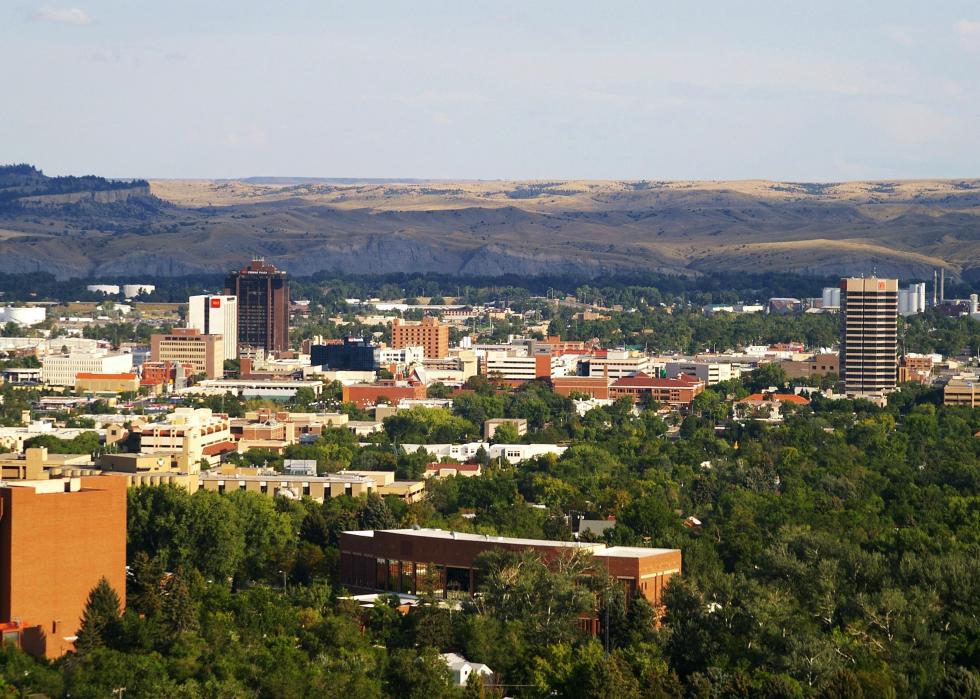 13 / 51
Ron Reiring // Wikicommons
#39. Montana
Total Score: 36.66
'Work-Related Stress' Rank: 40
'Money-Related Stress' Rank:32
'Family-Related Stress' Rank: 42
'Health- & Safety-Related Stress' Rank: 30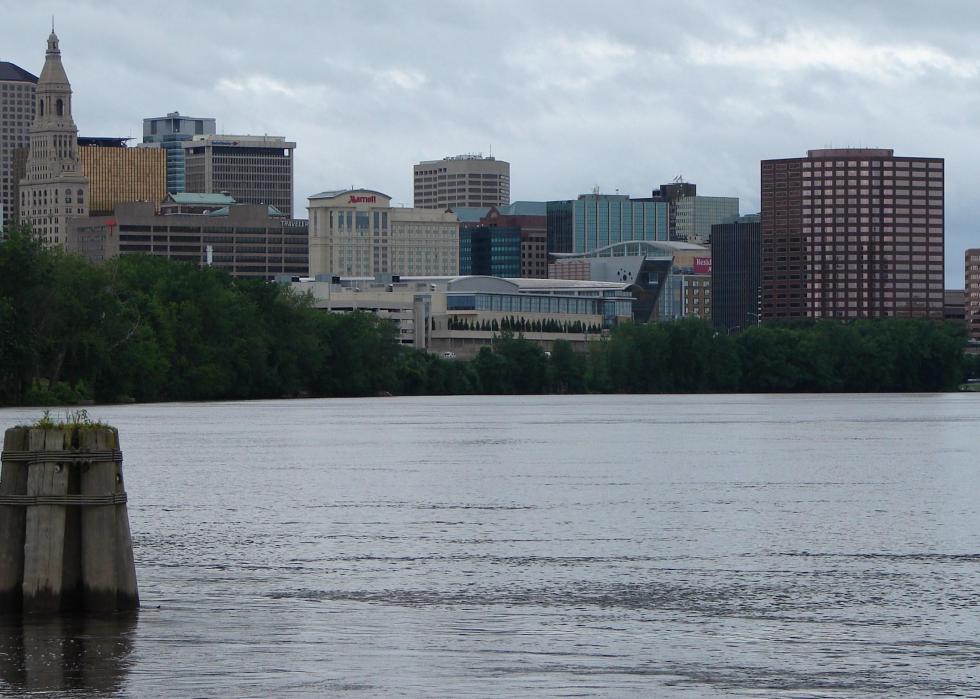 14 / 51
#38. Connecticut
Total Score: 37.93
'Work-Related Stress' Rank: 14
'Money-Related Stress' Rank:36
'Family-Related Stress' Rank: 38
'Health- & Safety-Related Stress' Rank: 40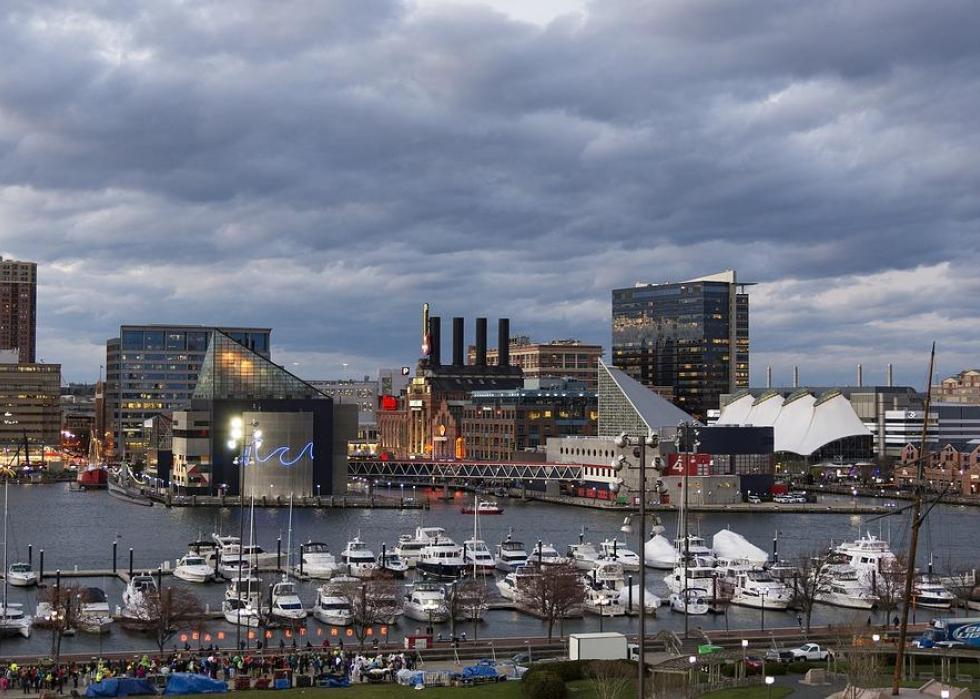 15 / 51
BruceEmmerling // Pixabay
#37. Maryland
Total Score: 38.02
'Work-Related Stress' Rank: 18
'Money-Related Stress' Rank:39
'Family-Related Stress' Rank: 22
'Health- & Safety-Related Stress' Rank: 46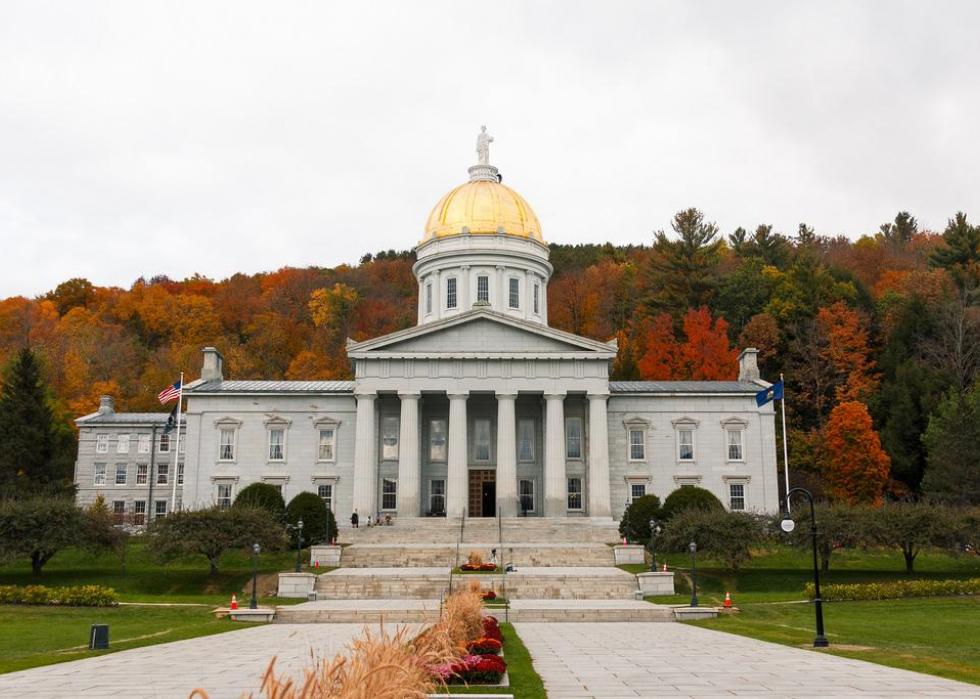 16 / 51
#36. Vermont
Total Score: 38.63
'Work-Related Stress' Rank: 22
'Money-Related Stress' Rank:10
'Family-Related Stress' Rank: 48
'Health- & Safety-Related Stress' Rank: 42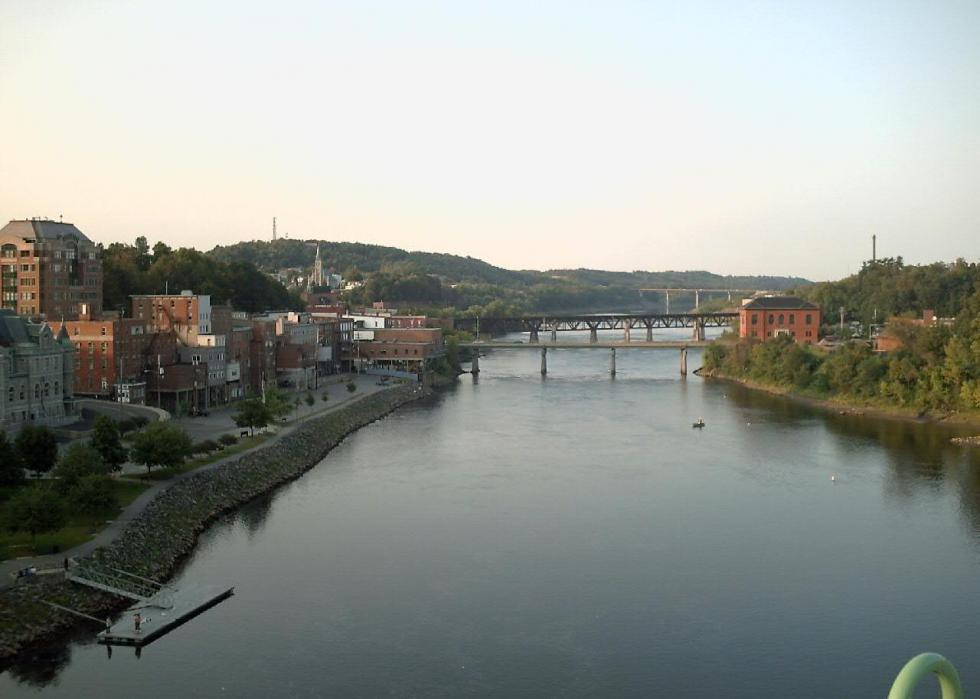 17 / 51
Terry Ross // Wikicommons
#35. Maine
Total Score: 38.71
'Work-Related Stress' Rank: 46
'Money-Related Stress' Rank:25
'Family-Related Stress' Rank: 39
'Health- & Safety-Related Stress' Rank: 17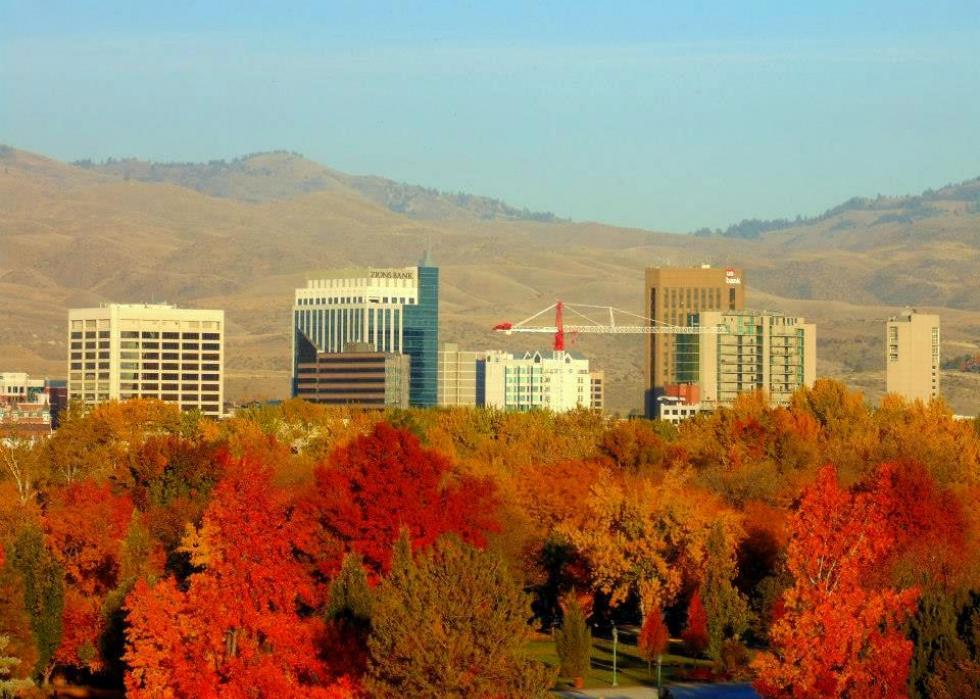 18 / 51
Lordchadwick79 // Wikicommons
#34. Idaho
Total Score: 38.83
'Work-Related Stress' Rank: 49
'Money-Related Stress' Rank:12
'Family-Related Stress' Rank: 36
'Health- & Safety-Related Stress' Rank: 28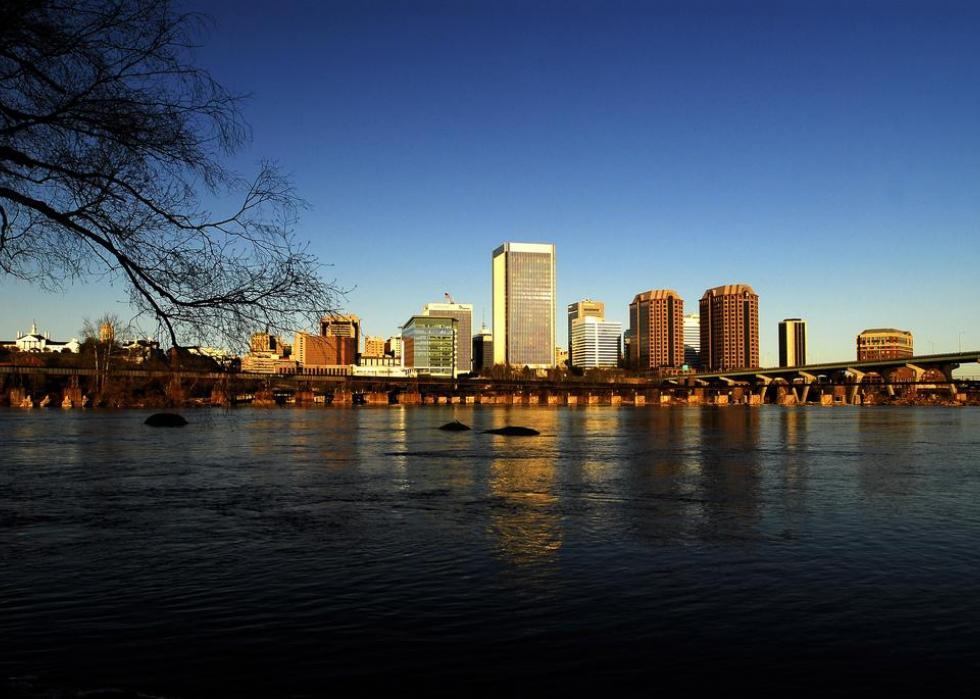 19 / 51
steven faucette // Flickr
#33. Virginia
Total Score: 39.29
'Work-Related Stress' Rank: 16
'Money-Related Stress' Rank:40
'Family-Related Stress' Rank: 30
'Health- & Safety-Related Stress' Rank: 35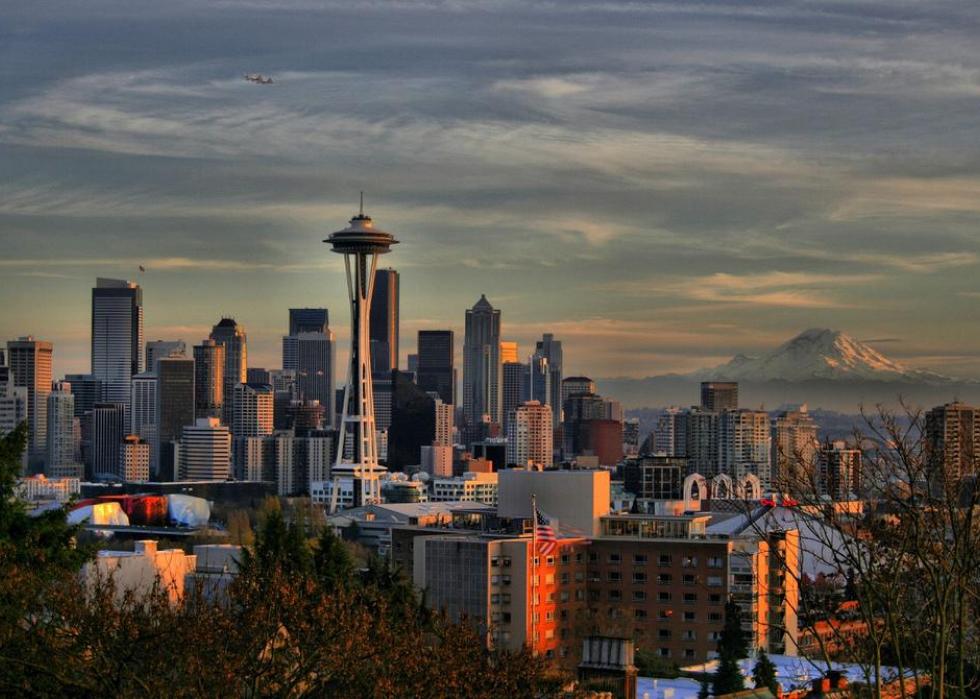 20 / 51
Andrew E. Larsen // Flickr
#32. Washington
Total Score: 39.57
'Work-Related Stress' Rank: 34
'Money-Related Stress' Rank:33
'Family-Related Stress' Rank: 25
'Health- & Safety-Related Stress' Rank: 25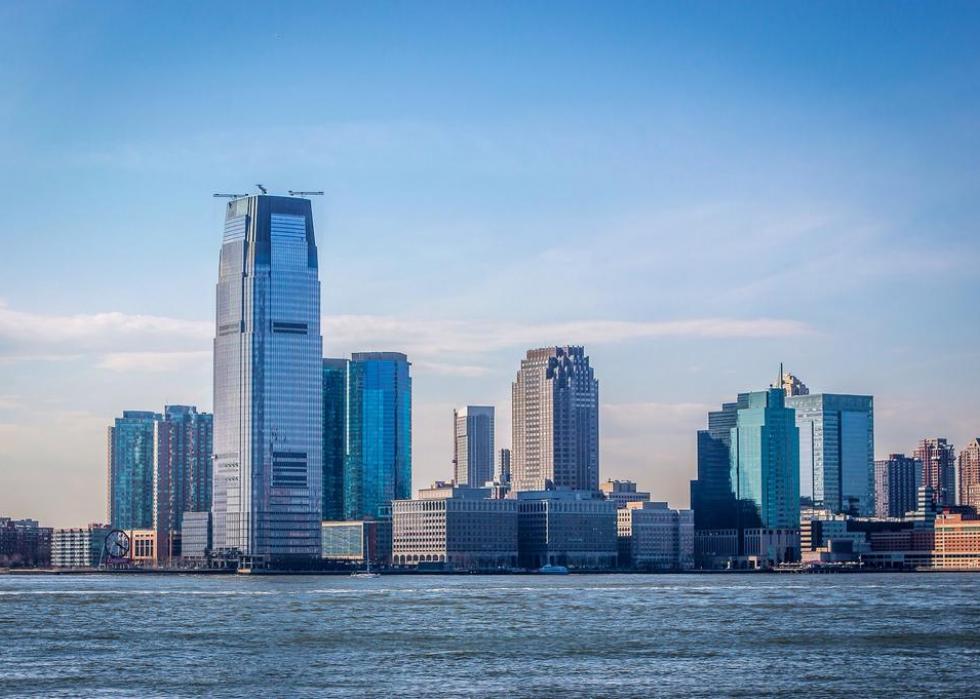 21 / 51
#31. New Jersey
Total Score: 40.68
'Work-Related Stress' Rank: 6
'Money-Related Stress' Rank:43
'Family-Related Stress' Rank: 35
'Health- & Safety-Related Stress' Rank: 26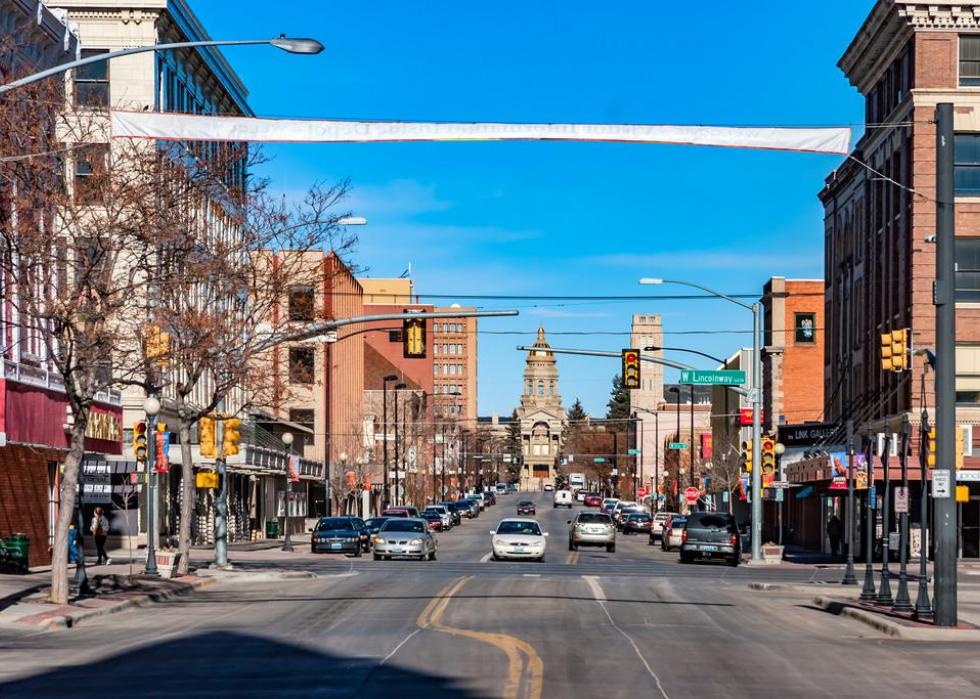 22 / 51
Michel Rathwell // Flickr
#30. Wyoming
Total Score: 40.75
'Work-Related Stress' Rank: 2
'Money-Related Stress' Rank:48
'Family-Related Stress' Rank: 46
'Health- & Safety-Related Stress' Rank: 27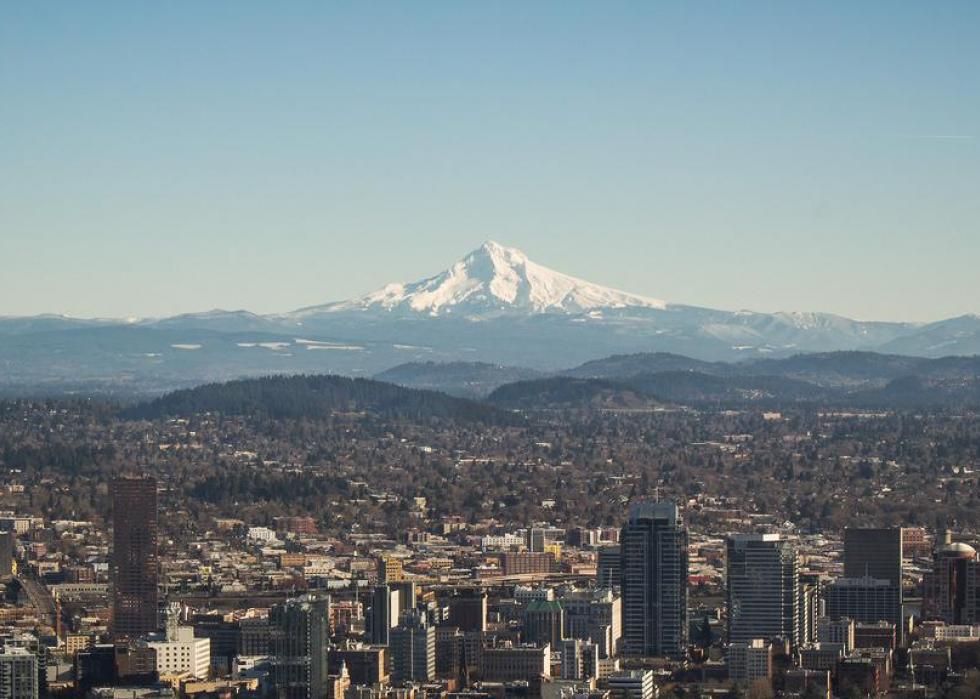 23 / 51
Oregon Convention Center // Flickr
#29. Oregon
Total Score: 41.33
'Work-Related Stress' Rank: 50
'Money-Related Stress' Rank:9
'Family-Related Stress' Rank: 23
'Health- & Safety-Related Stress' Rank: 22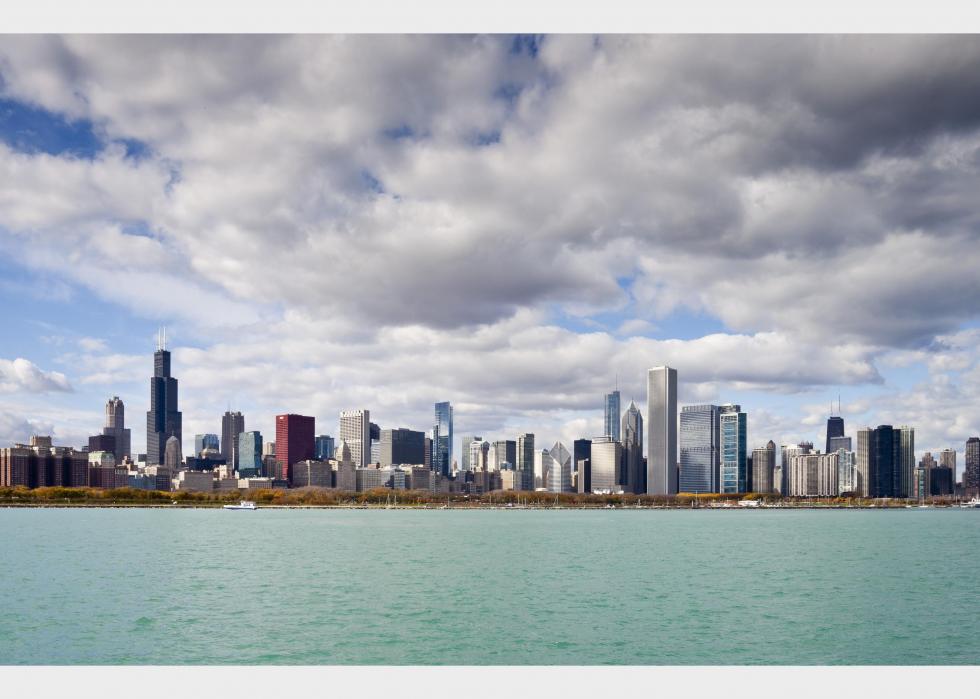 24 / 51
Diego Delso // Wikicommons
#28. Illinois
Total Score: 42.24
'Work-Related Stress' Rank: 11
'Money-Related Stress' Rank:27
'Family-Related Stress' Rank: 28
'Health- & Safety-Related Stress' Rank: 38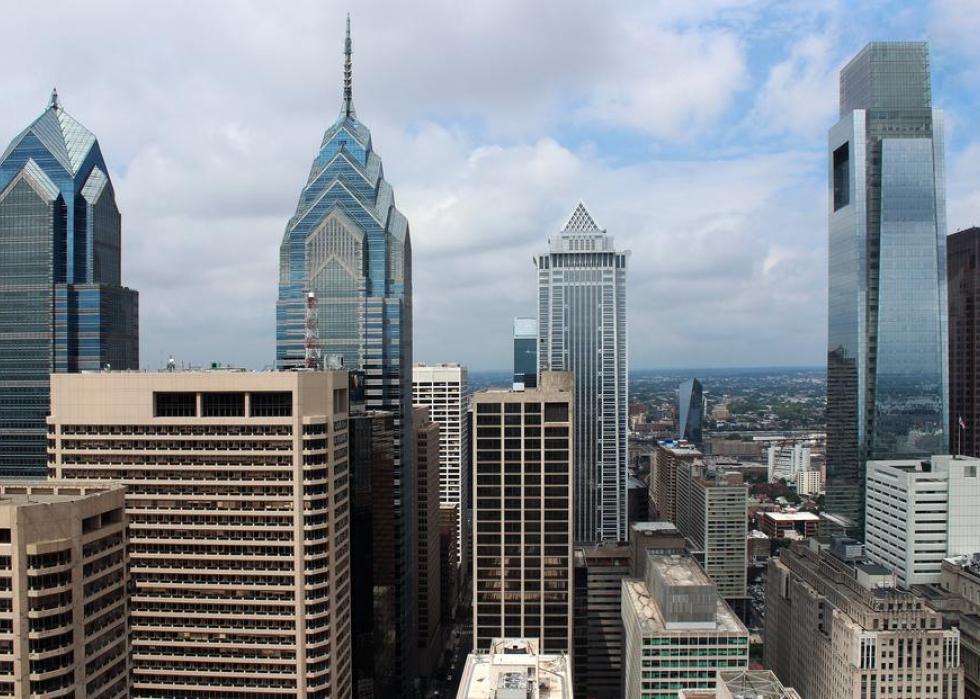 25 / 51
Dominic Lacivita // Flickr
#27. Pennsylvania
Total Score: 42.35
'Work-Related Stress' Rank: 13
'Money-Related Stress' Rank:31
'Family-Related Stress' Rank: 27
'Health- & Safety-Related Stress' Rank: 24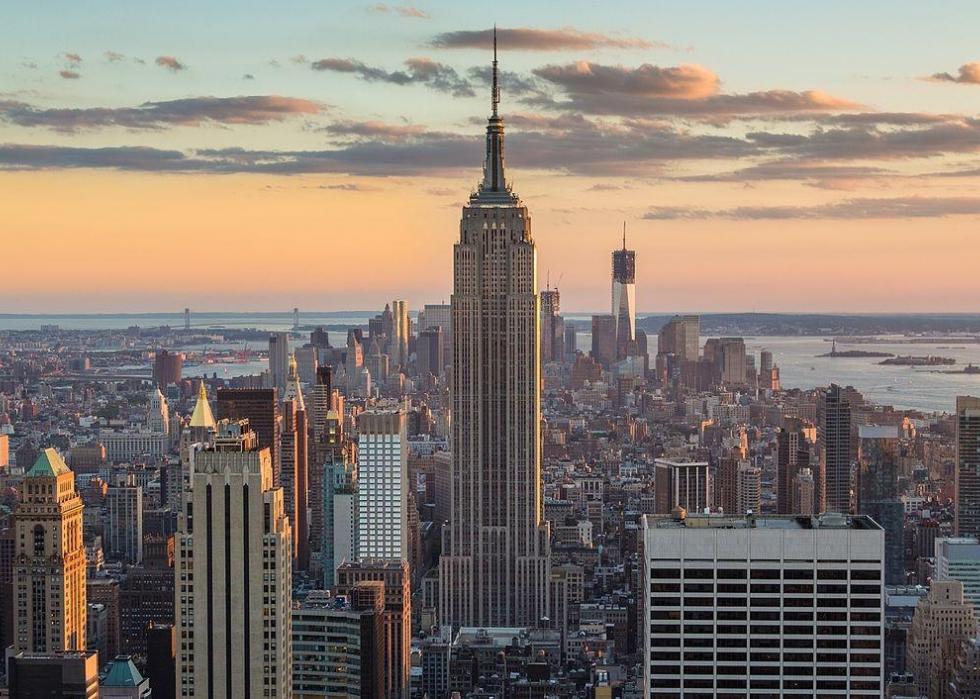 26 / 51
Sam valadi // Wikicommons
#26. New York
Total Score: 42.54
'Work-Related Stress' Rank: 15
'Money-Related Stress' Rank:23
'Family-Related Stress' Rank: 21
'Health- & Safety-Related Stress' Rank: 34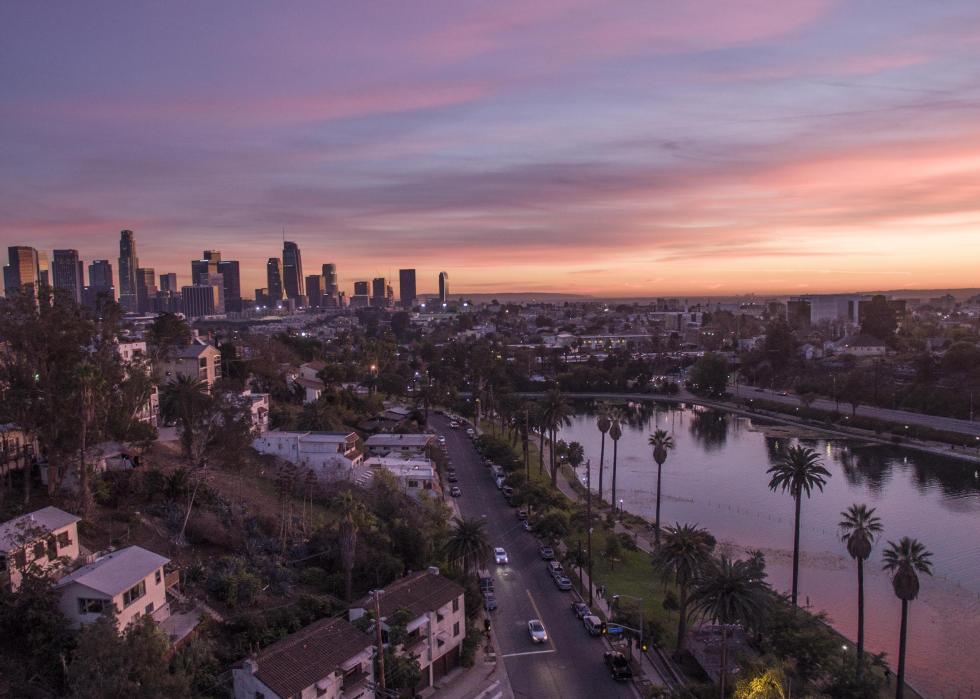 27 / 51
Adoramassey // Wikicommons
#25. California
Total Score: 42.62
'Work-Related Stress' Rank: 21
'Money-Related Stress' Rank:14
'Family-Related Stress' Rank: 29
'Health- & Safety-Related Stress' Rank: 33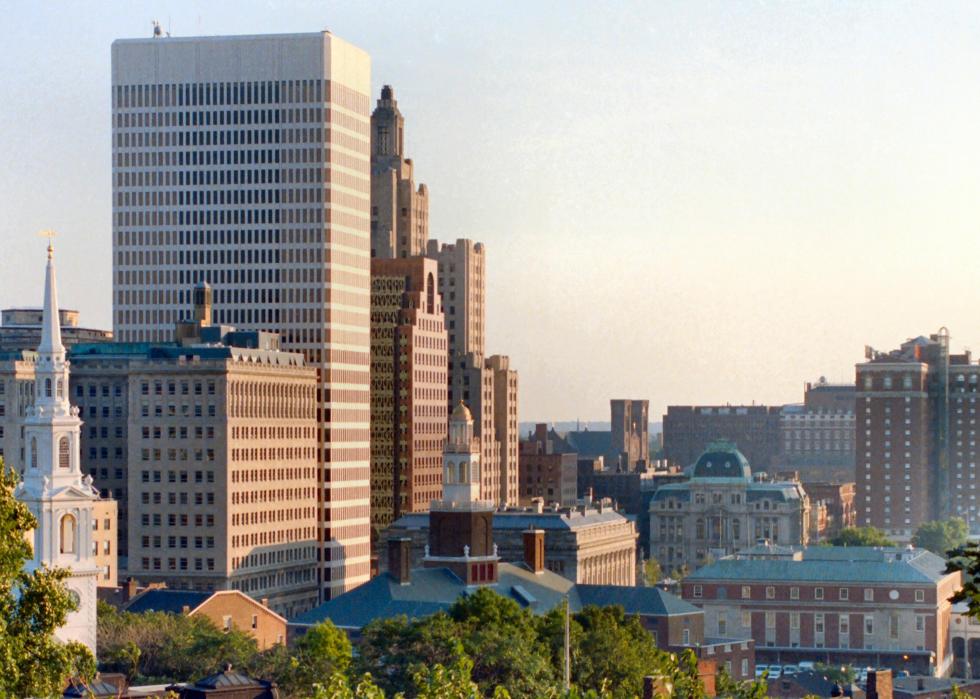 28 / 51
#24. Rhode Island
Total Score: 42.76
'Work-Related Stress' Rank: 45
'Money-Related Stress' Rank:13
'Family-Related Stress' Rank: 10
'Health- & Safety-Related Stress' Rank: 29
29 / 51
Daniel Schwen // Wikicommons
#23. Missouri
Total Score: 43.15
'Work-Related Stress' Rank: 35
'Money-Related Stress' Rank:20
'Family-Related Stress' Rank: 32
'Health- & Safety-Related Stress' Rank: 12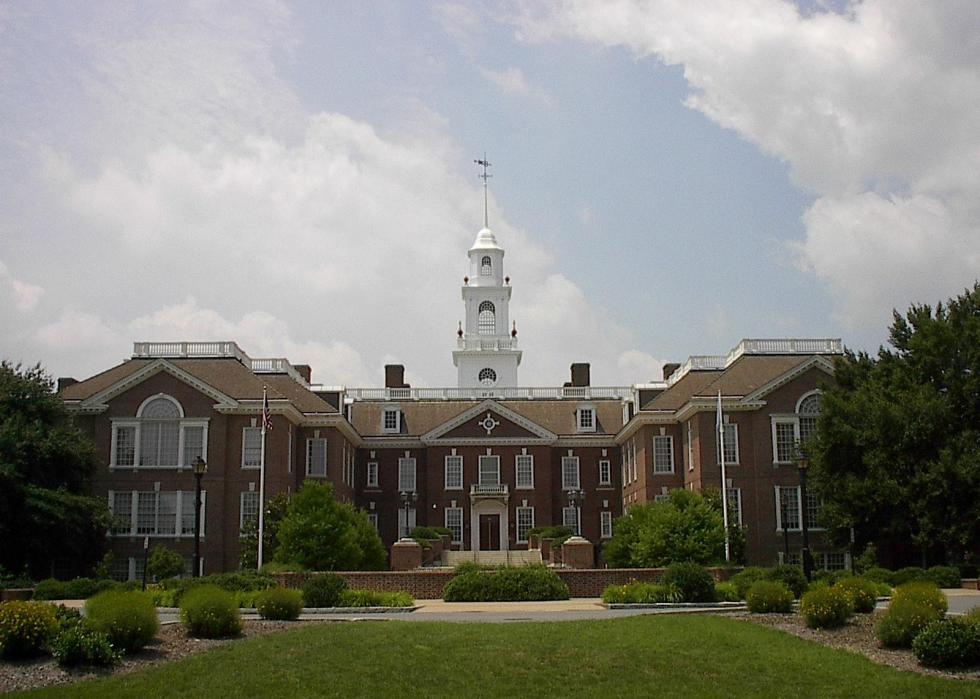 30 / 51
#22. Delaware
Total Score: 43.37
'Work-Related Stress' Rank: 7
'Money-Related Stress' Rank:29
'Family-Related Stress' Rank: 20
'Health- & Safety-Related Stress' Rank: 32
31 / 51
#21. Michigan
Total Score: 43.76
'Work-Related Stress' Rank: 32
'Money-Related Stress' Rank:30
'Family-Related Stress' Rank: 19
'Health- & Safety-Related Stress' Rank: 11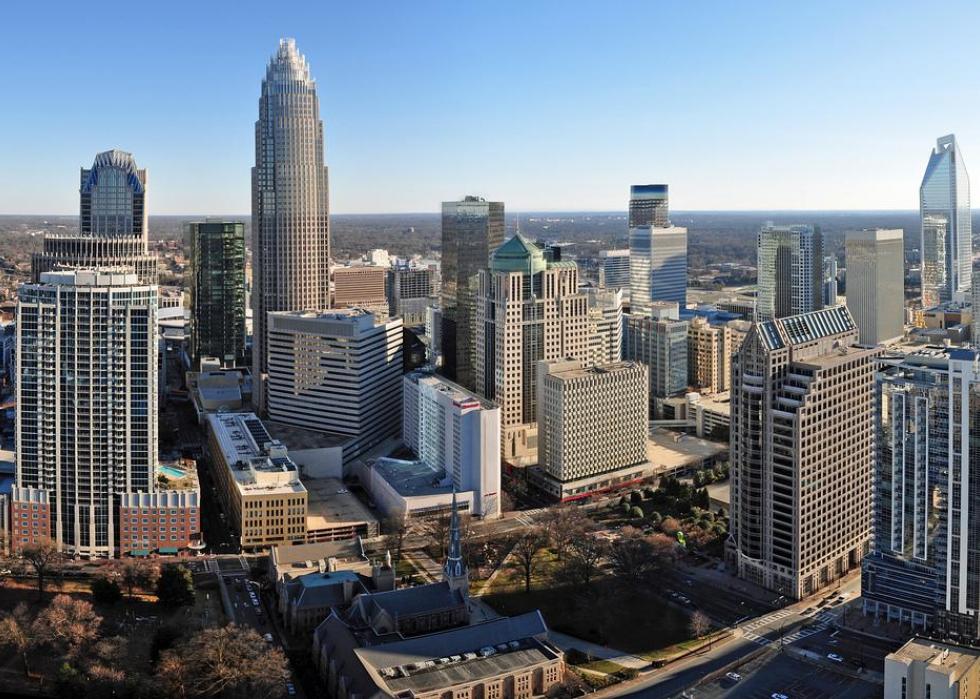 32 / 51
James Willamor // Wikicommons
#20. North Carolina
Total Score: 44.08
'Work-Related Stress' Rank: 27
'Money-Related Stress' Rank:21
'Family-Related Stress' Rank: 14
'Health- & Safety-Related Stress' Rank: 21
33 / 51
#19. Ohio
Total Score: 44.10
'Work-Related Stress' Rank: 23
'Money-Related Stress' Rank:24
'Family-Related Stress' Rank: 17
'Health- & Safety-Related Stress' Rank: 18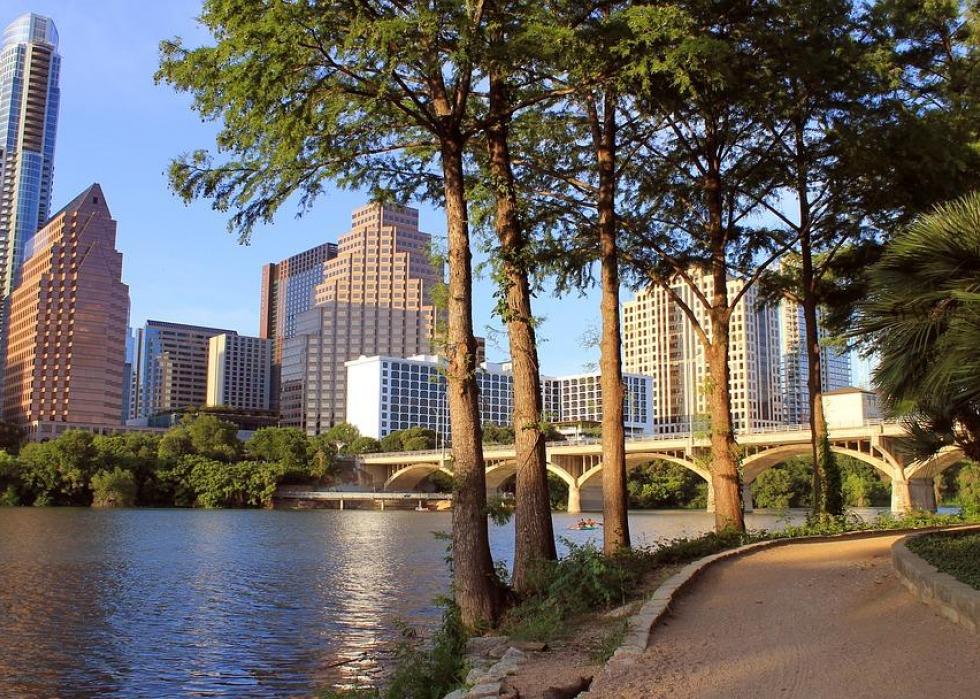 34 / 51
#18. Texas
Total Score: 44.46
'Work-Related Stress' Rank: 12
'Money-Related Stress' Rank:35
'Family-Related Stress' Rank: 7
'Health- & Safety-Related Stress' Rank: 23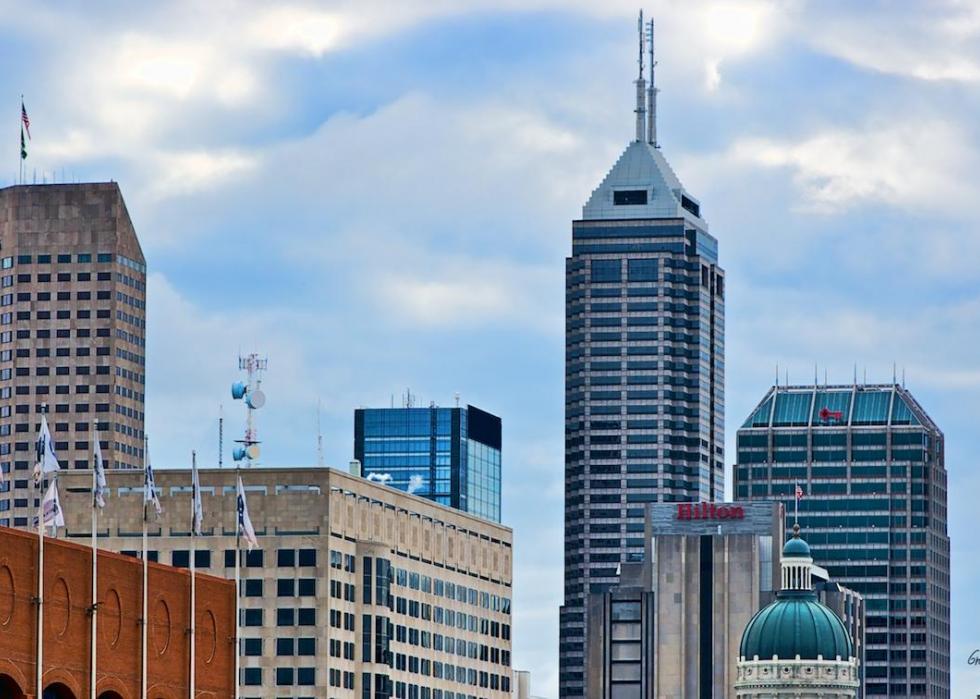 35 / 51
sciondriver // Wikicommons
#17. Indiana
Total Score: 45.22
'Work-Related Stress' Rank: 31
'Money-Related Stress' Rank:17
'Family-Related Stress' Rank: 9
'Health- & Safety-Related Stress' Rank: 16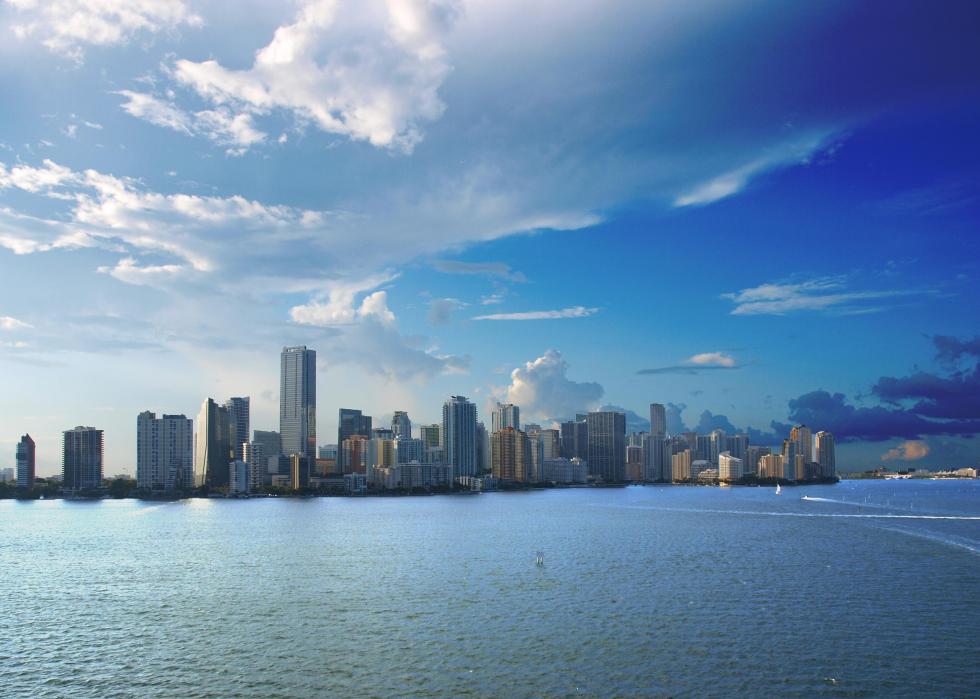 36 / 51
#16. Florida
Total Score: 45.34
'Work-Related Stress' Rank: 37
'Money-Related Stress' Rank:22
'Family-Related Stress' Rank: 6
'Health- & Safety-Related Stress' Rank: 20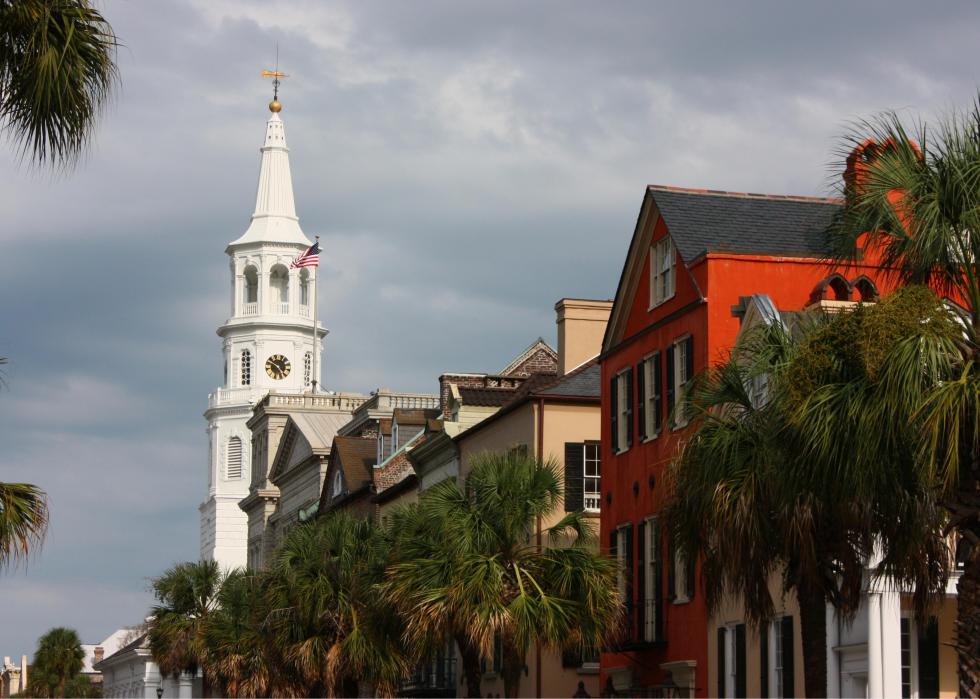 37 / 51
#15. South Carolina
Total Score: 46.16
'Work-Related Stress' Rank: 28
'Money-Related Stress' Rank:16
'Family-Related Stress' Rank: 16
'Health- & Safety-Related Stress' Rank: 10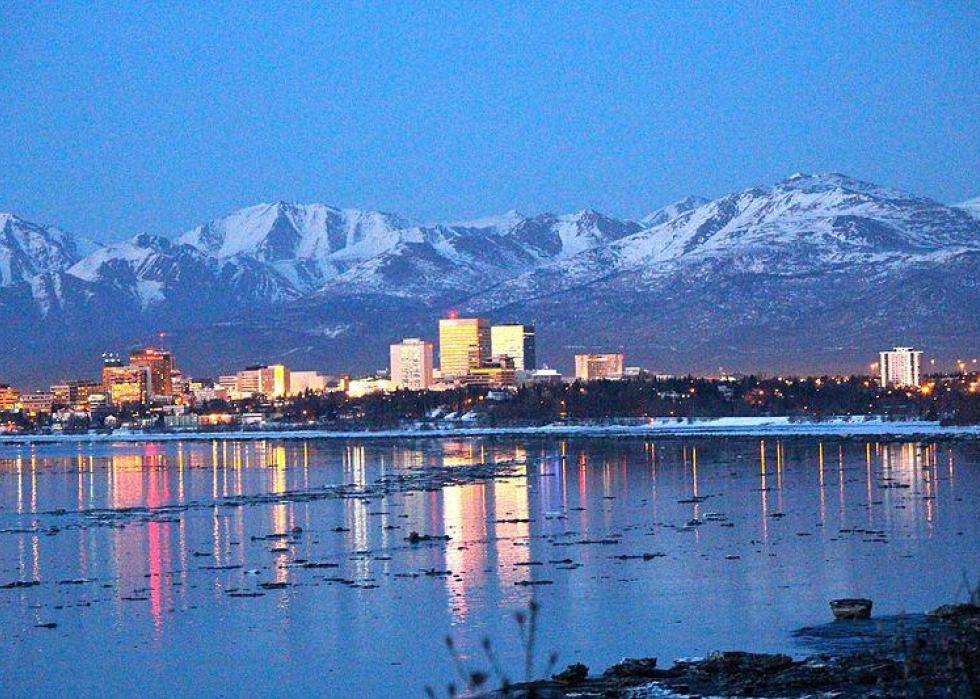 38 / 51
Didier Moïse // Wikicommons
#14. Alaska
Total Score: 46.58
'Work-Related Stress' Rank: 1
'Money-Related Stress' Rank:49
'Family-Related Stress' Rank: 37
'Health- & Safety-Related Stress' Rank: 15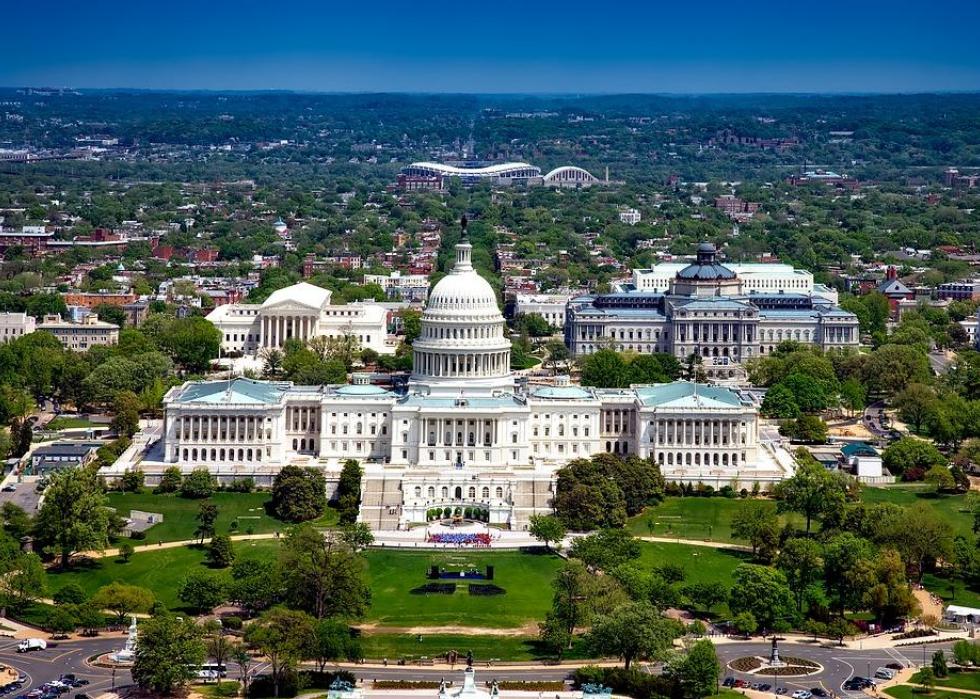 39 / 51
#13. District of Columbia
Total Score: 46.64
'Work-Related Stress' Rank: 3
'Money-Related Stress' Rank:28
'Family-Related Stress' Rank: 4
'Health- & Safety-Related Stress' Rank: 50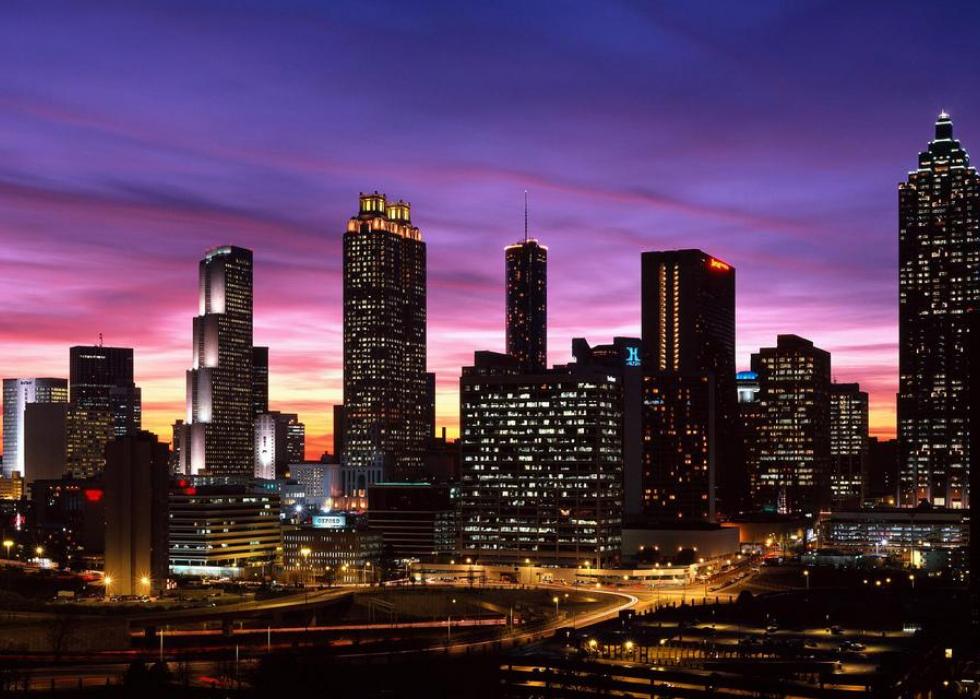 40 / 51
#12. Georgia
Total Score: 46.67
'Work-Related Stress' Rank: 24
'Money-Related Stress' Rank:11
'Family-Related Stress' Rank: 12
'Health- & Safety-Related Stress' Rank: 14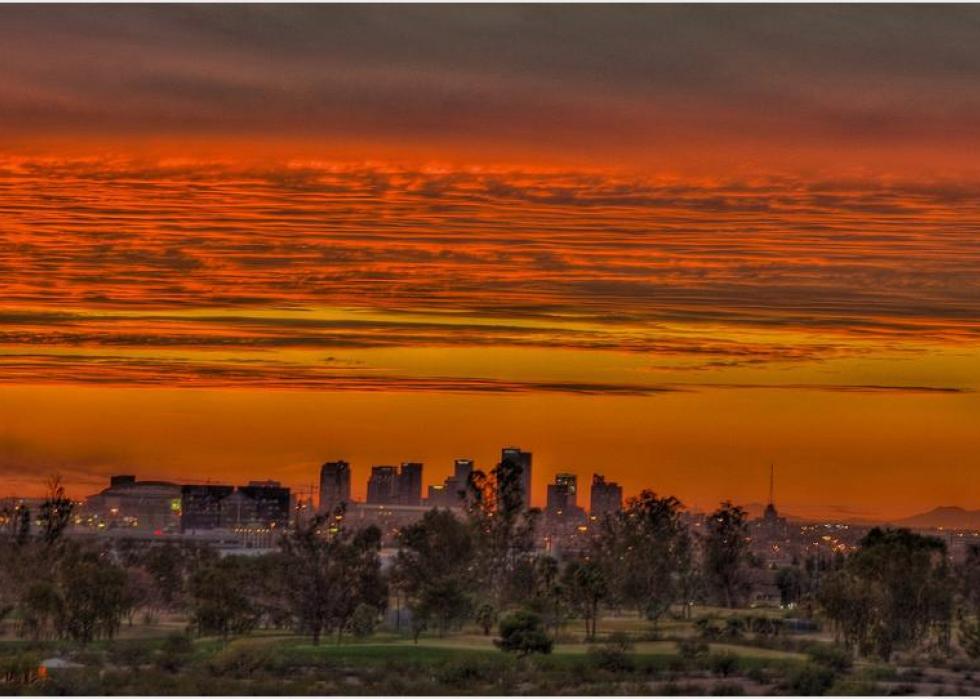 41 / 51
IIP Photo Archive // Flickr
#11. Arizona
Total Score: 48.22
'Work-Related Stress' Rank: 17
'Money-Related Stress' Rank:18
'Family-Related Stress' Rank: 3
'Health- & Safety-Related Stress' Rank: 19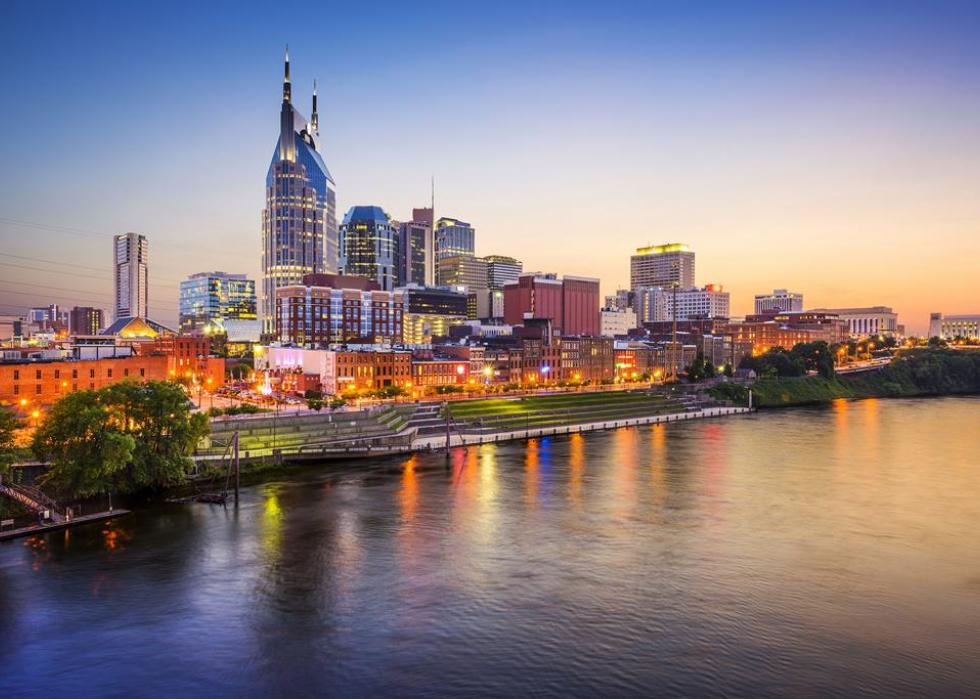 42 / 51
#10. Tennessee
Total Score: 48.37
'Work-Related Stress' Rank: 41
'Money-Related Stress' Rank:7
'Family-Related Stress' Rank: 13
'Health- & Safety-Related Stress' Rank: 9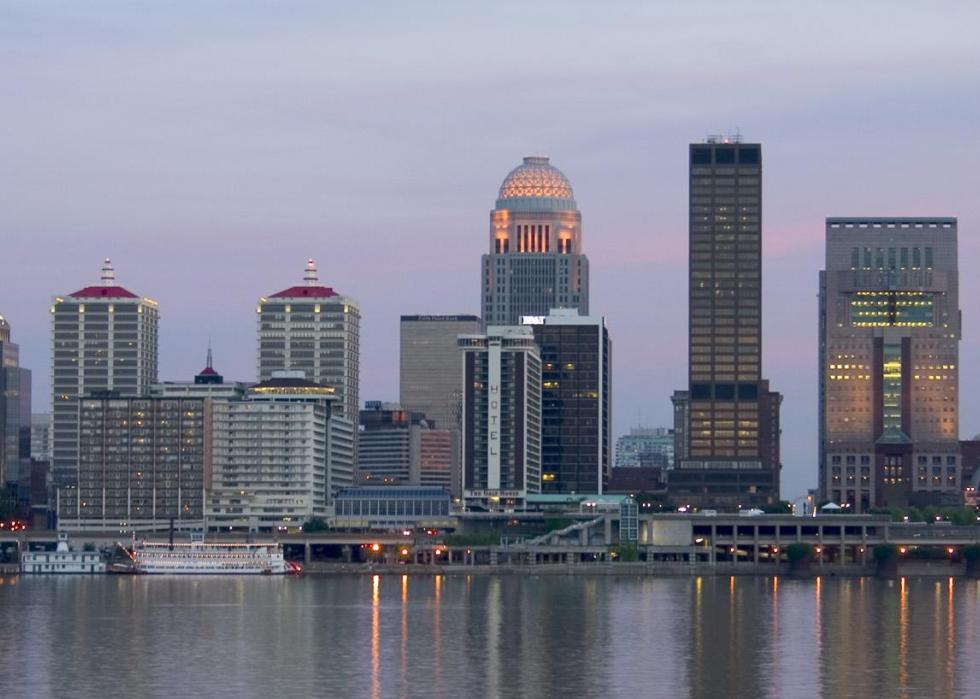 43 / 51
Chris Watson // Wikicommons
#9. Kentucky
Total Score: 49.07
'Work-Related Stress' Rank: 26
'Money-Related Stress' Rank:8
'Family-Related Stress' Rank: 18
'Health- & Safety-Related Stress' Rank: 4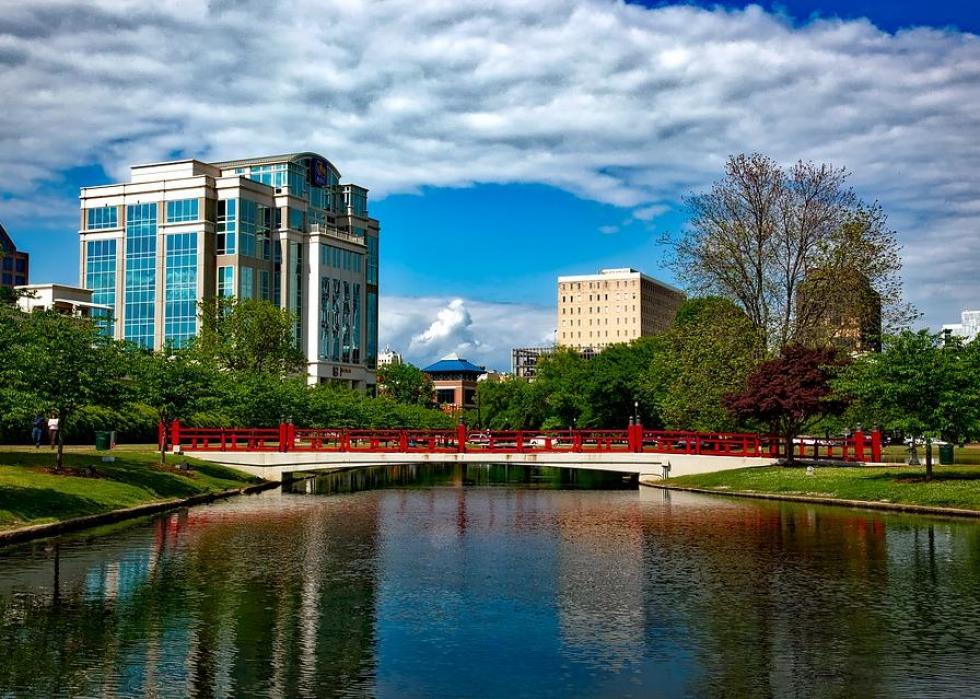 44 / 51
#8. Alabama
Total Score: 50.26
'Work-Related Stress' Rank: 20
'Money-Related Stress' Rank:6
'Family-Related Stress' Rank: 26
'Health- & Safety-Related Stress' Rank: 6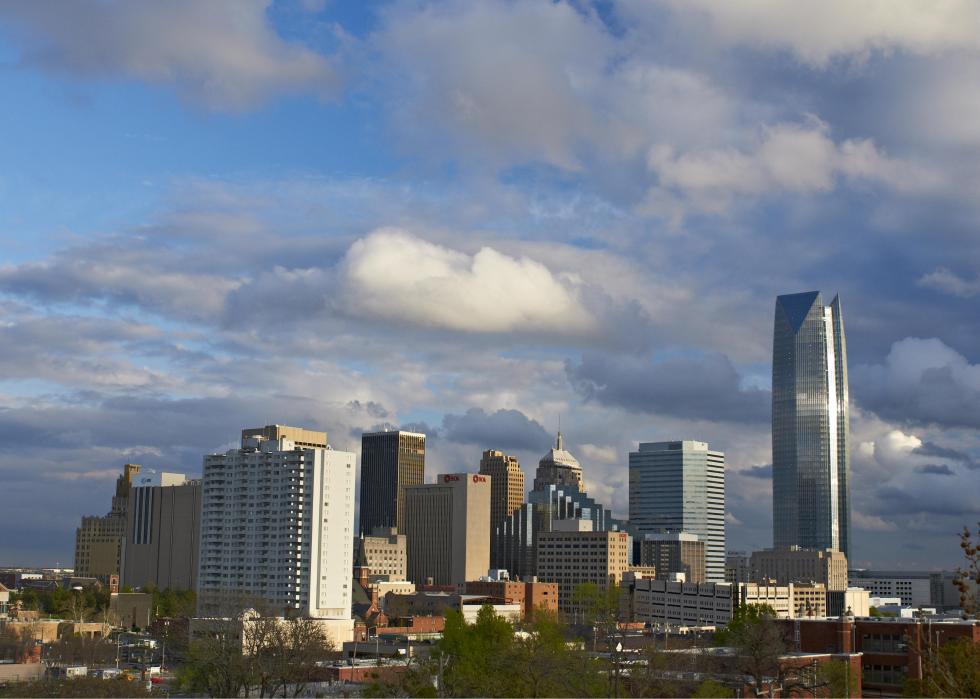 45 / 51
Greater Oklahoma City Chamber and Oklahoma City Convention and Visitors Bureau // Wikicommons
#7. Oklahoma
Total Score: 51.10
'Work-Related Stress' Rank: 9
'Money-Related Stress' Rank:15
'Family-Related Stress' Rank: 11
'Health- & Safety-Related Stress' Rank: 5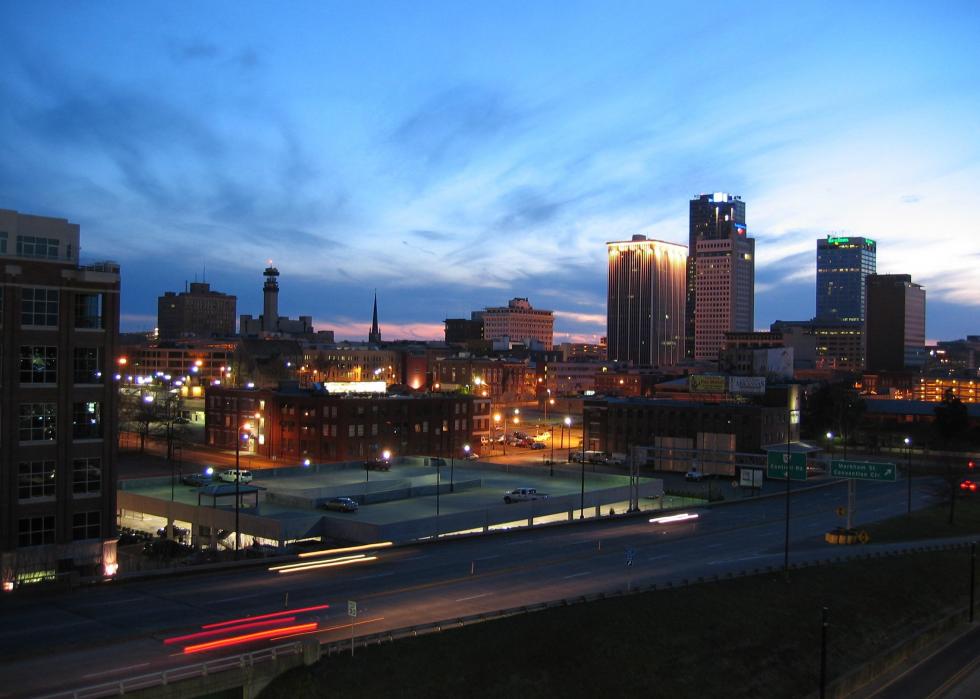 46 / 51
Broooooooce // Wikicommons
#6. Arkansas
Total Score: 52.16
'Work-Related Stress' Rank: 25
'Money-Related Stress' Rank:4
'Family-Related Stress' Rank: 24
'Health- & Safety-Related Stress' Rank: 2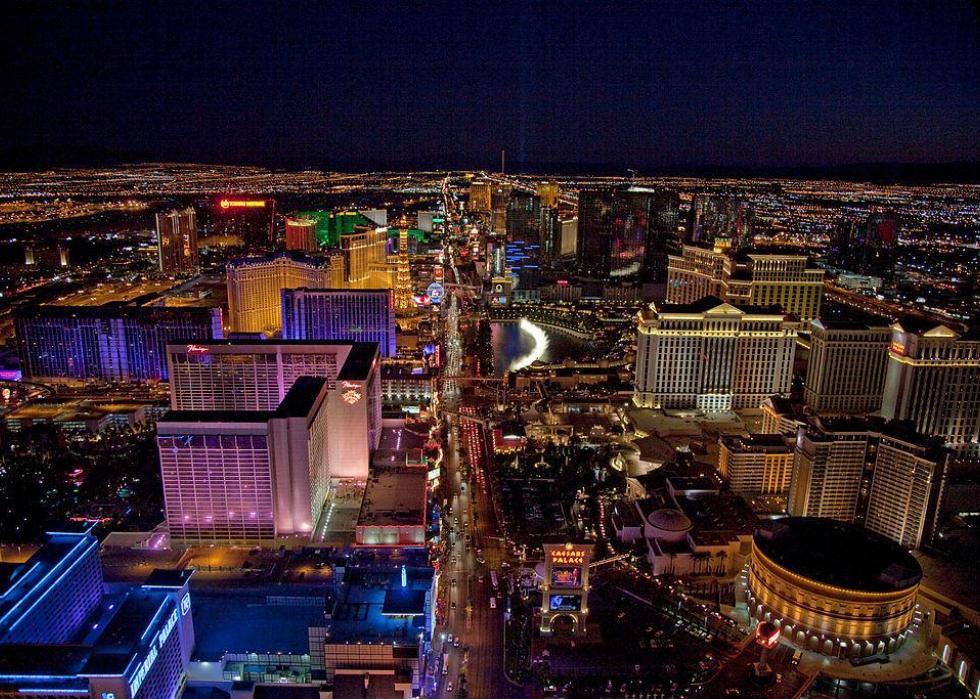 47 / 51
IIP Photo Archive // Flickr
#5. Nevada
Total Score: 52.69
'Work-Related Stress' Rank: 29
'Money-Related Stress' Rank:19
'Family-Related Stress' Rank: 1
'Health- & Safety-Related Stress' Rank: 8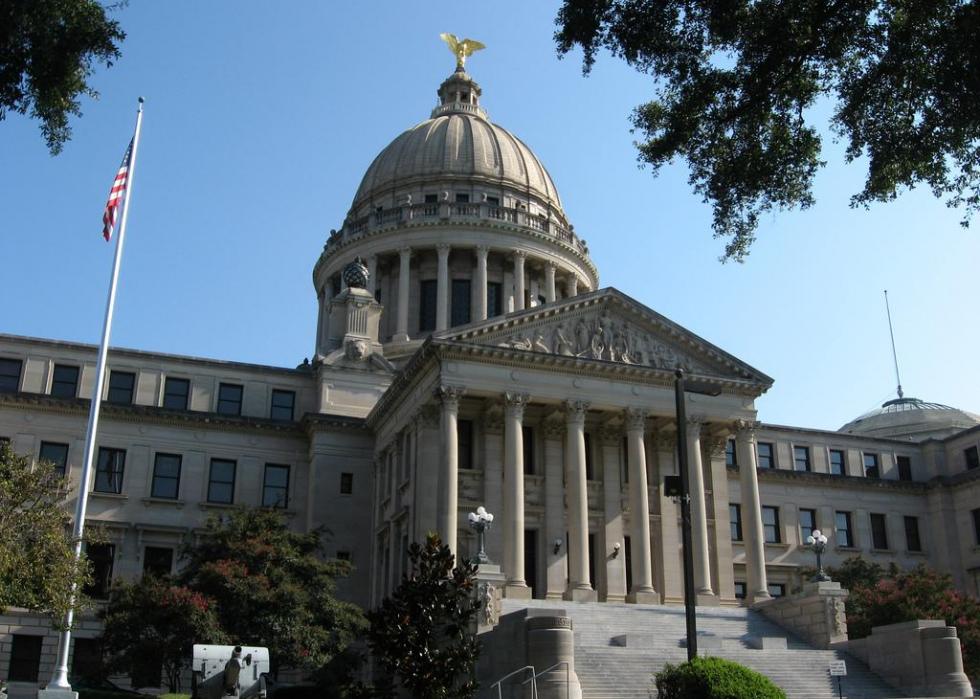 48 / 51
#4. Mississippi
Total Score: 56.44
'Work-Related Stress' Rank: 10
'Money-Related Stress' Rank:1
'Family-Related Stress' Rank: 5
'Health- & Safety-Related Stress' Rank: 7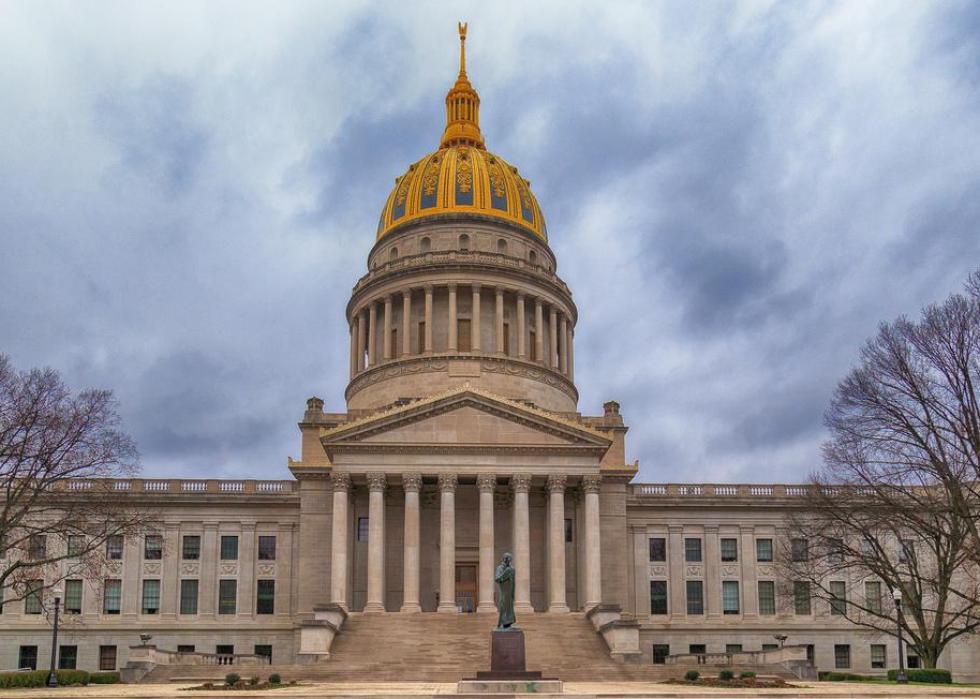 49 / 51
Mobilus In Mobili // Flickr
#3. West Virginia
Total Score: 57.06
'Work-Related Stress' Rank: 8
'Money-Related Stress' Rank:2
'Family-Related Stress' Rank: 15
'Health- & Safety-Related Stress' Rank: 1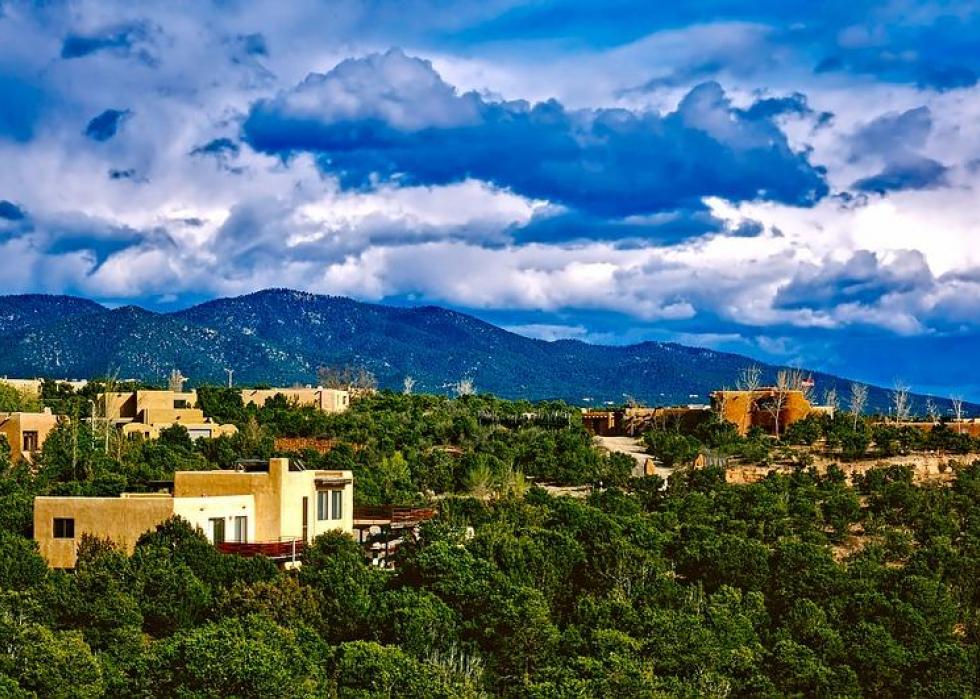 50 / 51
#2. New Mexico
Total Score: 57.22
'Work-Related Stress' Rank: 5
'Money-Related Stress' Rank:5
'Family-Related Stress' Rank: 2
'Health- & Safety-Related Stress' Rank: 13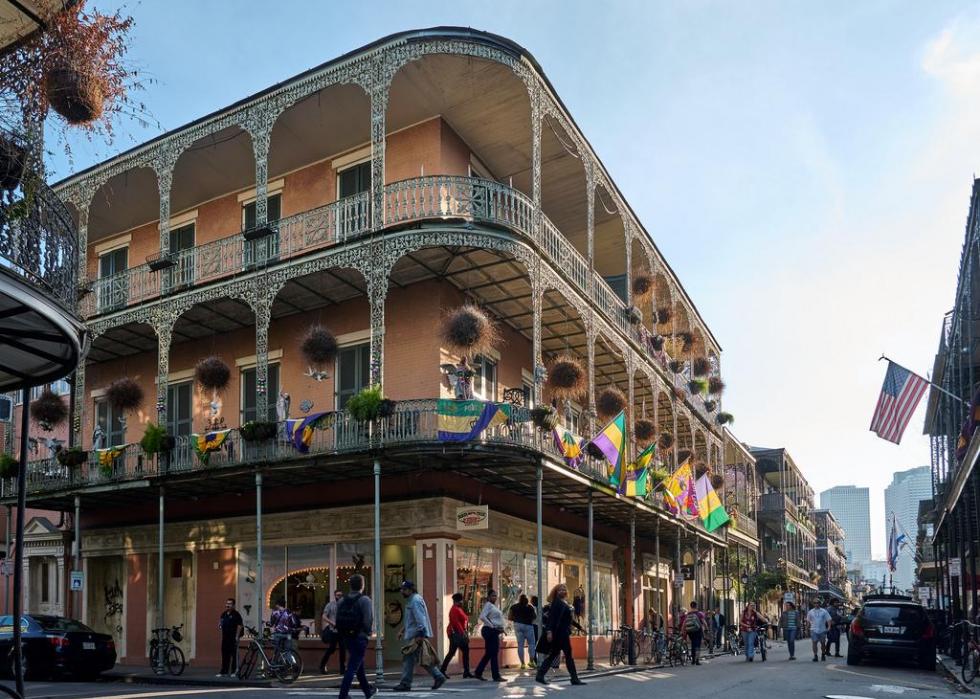 51 / 51
#1. Louisiana
Total Score: 57.26
'Work-Related Stress' Rank: 4
'Money-Related Stress' Rank:3
'Family-Related Stress' Rank: 8
'Health- & Safety-Related Stress' Rank: 3