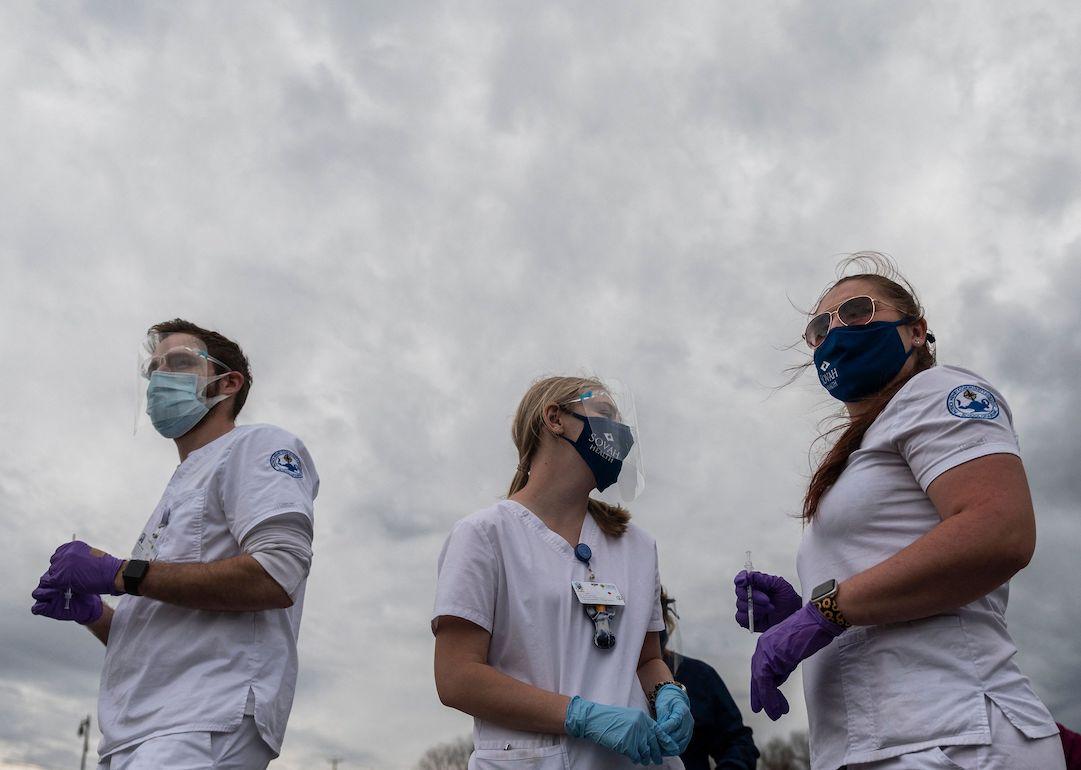 States with the most rural hospitals at risk of closing
Andrew Caballero-Reynolds // AFP via Getty Images
States with the most rural hospitals at risk of closing
Rural hospitals serve 60 million people, approximately one in every five Americans. These hospitals provide remote communities with critical care ranging from primary care services like health maintenance and patient education to long-term care and emergency services. Besides medical care, rural hospitals serve as major local economic drivers by providing jobs and attracting other businesses to the area. New businesses are less likely to choose a location that doesn't have the health care infrastructure in place to care for their employees.
But as people have flocked to urban areas, rural populations have declined. This is putting some rural hospitals in vulnerable financial situations, which has led to hospital cuts and closures, with many more on the horizon. COVID-19 has put additional stress on already understaffed rural hospitals, spelling trouble for spikes in cases we are now seeing all across the United States.
To determine which states have the most at-risk rural hospitals, Stacker consulted a 2019 study from Navigant, a consulting firm acquired by the healthcare firm Guidehouse. Navigant analyzed the financial viability of about 2,000 hospitals in rural parts of the U.S., based on the hospitals' operating margins, cash on hand, and debt-to-capitalization ratios. Delaware, New Jersey, and Rhode Island did not have any qualifying rural hospitals, and so are not included in this story.
Populations served by rural hospitals are often in great need of care. In fact, rural populations have a lower average life expectancy (76.8 years) than urban populations (78.8 years), according to a 2015 brief by the National Advisory Committee on Rural Health and Human Services. Access to providers and hospitals can be a major obstacle in receiving the appropriate, affordable, and effective health care that rural communities need. Costly, unreliable, or difficult-to-access transportation can be especially challenging for patients who need treatments every week. Even if a hospital is accessible in the community, cash-strapped hospitals in many states often cut services, particularly labor and delivery units, to prevent total closures.
But even with cost-cutting measures, rural hospitals can still face closures. In Navigant's analysis, 21%, or 430 hospitals across 43 states, are at high risk for closure without changes to improve their finances. If these hospitals were to close their doors, they would take away 21,547 staffed beds, 707,000 annual discharges, 150,000 jobs, and $21.2 billion in total patient revenue.
Keep reading to learn which states have the most at-risk hospitals.