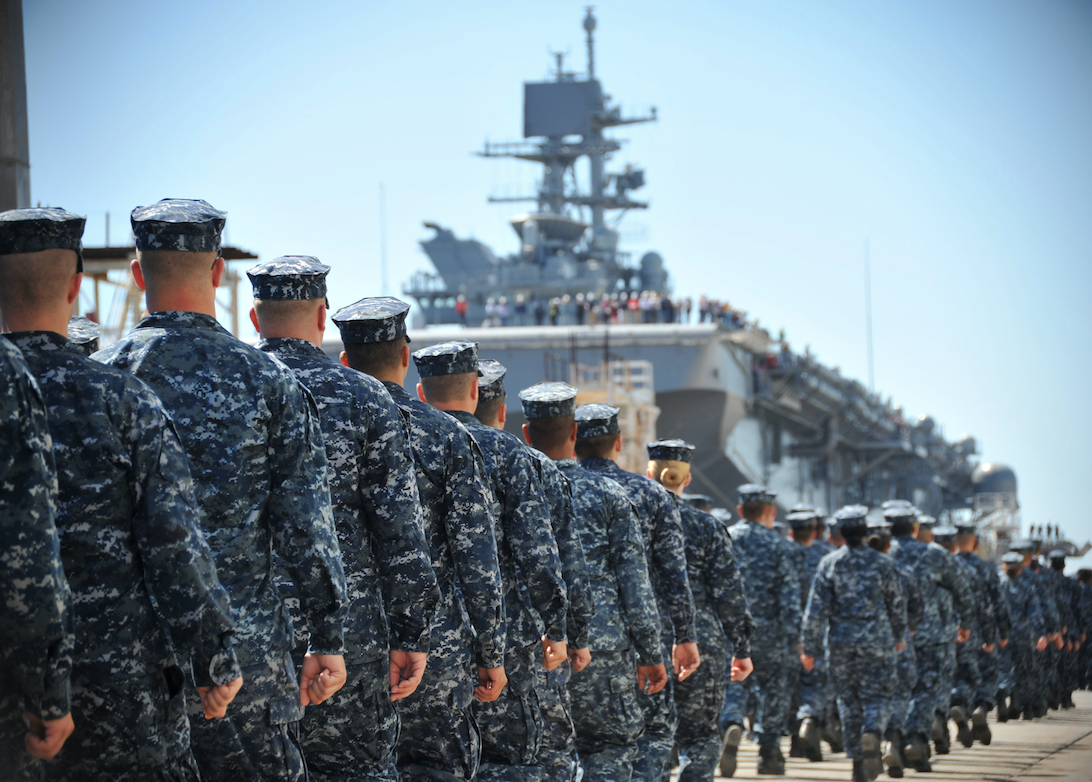 U.S. Navy history from the year you were born
U.S. Navy photo by Vladimir Ramos // Wikimedia Commons
U.S. Navy history from the year you were born
Since the Revolutionary War days of Commodore John Barry and Capt. John Paul Jones—two of the candidates for the title "Father of the Navy"—the U.S. Navy has been at the forefront of defending the shores of America.
The last 100 years have seen two world wars, fighting in the Korean Peninsula, conflict in Vietnam and Southeast Asia, the Cold War, the wars in Afghanistan and Iraq, plus assorted flare-ups from Lebanon to Grenada. Through it all, the Navy has been there—both above and below troubled waters.
Six presidents have been veterans of the Navy or Naval Reserves: In World War II, John F. Kennedy commanded a patrol torpedo (PT) boat and George H.W. Bush was a young naval fighter pilot. Others include Lyndon Johnson, Gerald Ford, Richard Nixon, and Jimmy Carter. Franklin Roosevelt served as an assistant secretary of the Navy.
Then-candidate Donald Trump in 2016 promised a 350-ship Navy—up from about 280. While that goal may be elusive, the U.S. Navy remains the most dominant fighting force on the high seas. For example, it has 11 aircraft carriers, including the $13 billion USS Gerald R. Ford commissioned in 2017, compared with one modern carrier for China and one for Russia. The Ford has been beset with problems, but no nation has a ship that is anywhere near as advanced—at least on paper.
In the future, the U.S. complement of ships may include unmanned vessels—a so-called Ghost Fleet. The Navy is setting aside some $400 billion in its 2020 budget to build two large, unmanned surface vessels, with a goal of building 10 ships the size of small warships. But whether any ships without officers and sailors can ever match the nautical exploits of the Navy over the past 100 years remains to be seen.
For a look at some of those extraordinary instances of sea power and Navy heroics, take a gander at the historical moments Stacker has selected from 1920 to the present, and be sure to zero in on the year you were born.
You may also like: U.S. Air Force history the year you were born