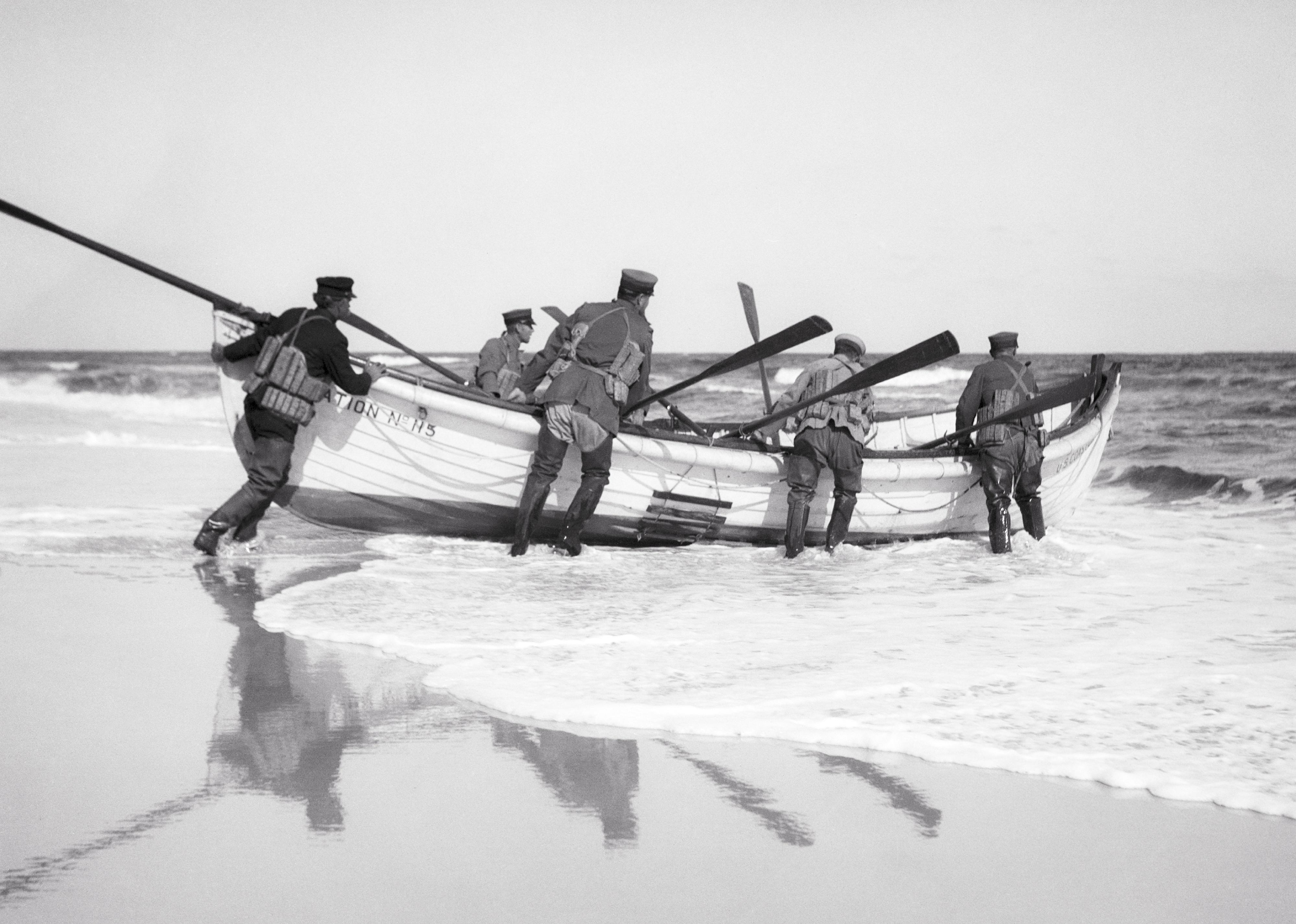 A brief history of America's oldest seagoing military branch—and it may not be the one you think
H. Armstrong Roberts/Classicstock // Getty Images
A brief history of America's oldest seagoing military branch—and it may not be the one you think
The United States Coast Guard plays a critical role in maintaining the country's national, border, and economic security. The oldest seagoing branch in the U.S. military, it is one of the nation's eight federal uniformed services, its duty resting in securing the maritime domain.
While the Navy concentrates on guaranteeing navigational freedom and American power projection in the high seas, securing American economic prosperity and national security, the Coast Guard focuses on law enforcement, search and rescue, and patrolling duties in U.S. territorial waters and waterways.
The Coast Guard's mandate, according to the service's website, is to ensure that the 95,000 miles of U.S. coastline and the U.S. Exclusive Economic Zone's 4.5 million square miles are safe and secure.
On an average day, the military branch reports that it carries out 42 search and rescue operations, impounds 1,253 pounds of cocaine and 172 pounds of marijuana, conducts 133 patrols of maritime infrastructure, examines up to approximately 313 inbound merchant vessels for threats to national security, and intercepts the transit of 18 illegal immigrants.
The Coast Guard's history goes as far back as the late 1700s. Using government reports, news archives, and other historical sources, Stacker has compiled a list of the major events in the branch's long history.
Editor's note: The original headline of the article was missing the word "seagoing." Stacker has corrected and apologizes for this omission.