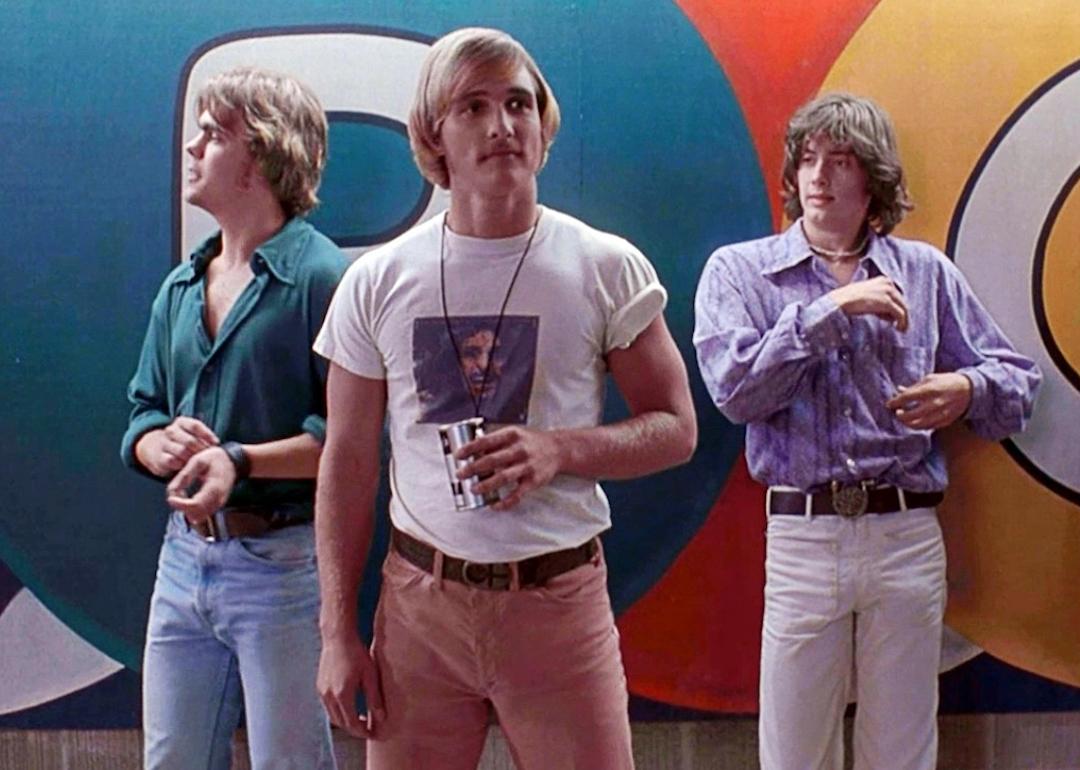 Famous movie quotes from the year you were born
Famous movie quotes from the year you were born
Movies have become an integral part of the human experience over the past 100 years. Before television or the internet, movie theaters introduced audiences to stories of comedy, love, war, and struggle.
Although there are thousands of movies and countless lines of dialogue, hundreds of movie quotes have stood out and stood the test of time. Some lines are inserted by the screenwriter purposefully, to move the story along and provide insights into the main character, as with the "Love Story" line "Love means never having to say you're sorry." Sometimes, it's one word that wraps the entire story up into a nice bow as in "Citizen Kane" with the singular line "Rosebud."
Stacker researched a number of online movie resources to compile a slideshow of famous movie quotes from the last 100 years. We looked at AFI's 100 Years ...100 Movie Quotes, Hollywood Reporter's list of the most misquoted films, the IMDb database was a valuable resource for character and actor names, and Screencraft and ScreenCrush were additional resources. For some silent films from the 1920s, where quotes aren't readily available online, we popped some popcorn and watched the artistry of Charlie Chaplin and Mary Pickford.
In equal measure to significant movie quotes that carry plots forward are great lines that have no real tie-in to the storylines. These utterances were never meant to stand out or mean much, but they stuck in the minds of moviegoers, nevertheless. Lines such as "I'll be back" in "Terminator," and "Dishes are done, man" in "Don't Tell Mom the Babysitter's Dead." Some popular lines were never even meant to be in a movie in the first place. Like when Dustin Hoffman hits the hood of a cab in "Midnight Cowboy," yelling, "I'm walkin' here!" Hoffman later said that he hit the cab in frustration because it got in the way while filming.
Hearing a familiar movie quote can transport us back in time to the first time we enjoyed a first date at the drive-in, a friend's night out at the movies, or family Netflix night with popcorn. These lines have also become part of the American lexicon; being drawn upon as retorts, terms of endearment, or as inside jokes for generations to come. It's for this reason that so many of us recall movie quotes in much the same way we recall song lyrics. Whether written in black-and-white during a silent movie, sung to the audience in a musical, voiced by a colorful animated character, or delivered by a big-screen heartthrob, a memorable movie quote helps tie the audience to a specific time and place.
Keep reading for a trip down memory lane and to see which of these movie quotes you know by heart.
You may also like: 100 best Westerns of all time