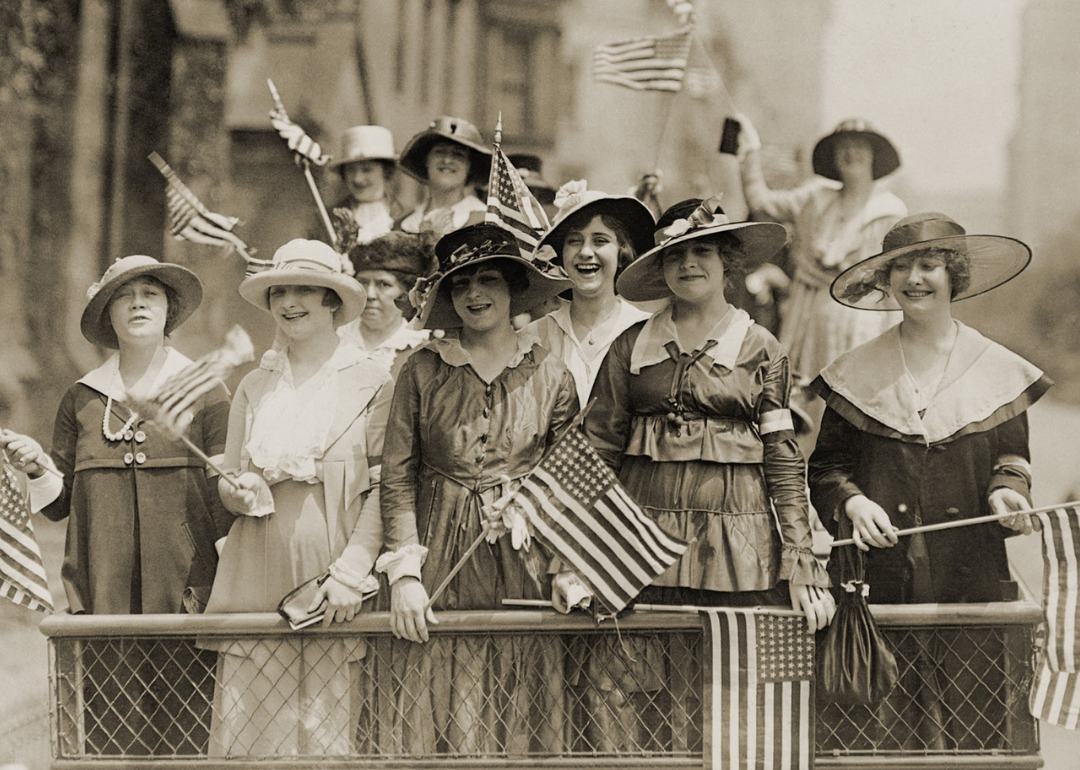 50 famous firsts from political history
Everett Collection // Shutterstock
50 famous firsts from political history
A look at America's political firsts throughout its 244 years of independence shows the distance the country has traveled since its founding among 13 colonies that threw off British rule.
George Washington, the country's first president who was elected in 1789, appointed New York lawyer John Jay as the first chief justice of the United States. And while not called for in the U.S. Constitution, Washington in 1791 convened his first group of advisors to form a small, history-making cabinet of just four men.
Fast forward to President-elect Joe Biden, who is making history with a much larger and most diverse cabinet. It includes Kamala Harris, who on Jan. 20 will be sworn in as the first woman vice president, the first Black vice president, and the first Indian American vice president. Other historic choices by Biden include Rep. Deb Haaland, the first Native American woman to head the Interior Department, a choice that political observers say is a signal that a focus on environmental justice will include those most harmed by environmental abuses of the past; Michael Regan, a Black regulator who has overseen a coal ash cleanup in North Carolina, tapped to take over the Environmental Protection Agency; and Janet Yellen, the former head of the Federal Reserve and who is credited with the early warnings about the real estate bubble that would end in the Great Recession in 2008, to head the Treasury Department.
Using political documents, contemporary news articles, and historical accounts, Stacker compiled a list of political firsts in U.S. history from the first chief justice appointed in 1789 to the first transgender state senator who won her seat in 2020.
Read on to find out other notable events in the years between the first U.S. chief justice and what's happening today in U.S. political history.
You may also like: Best-run cities in America