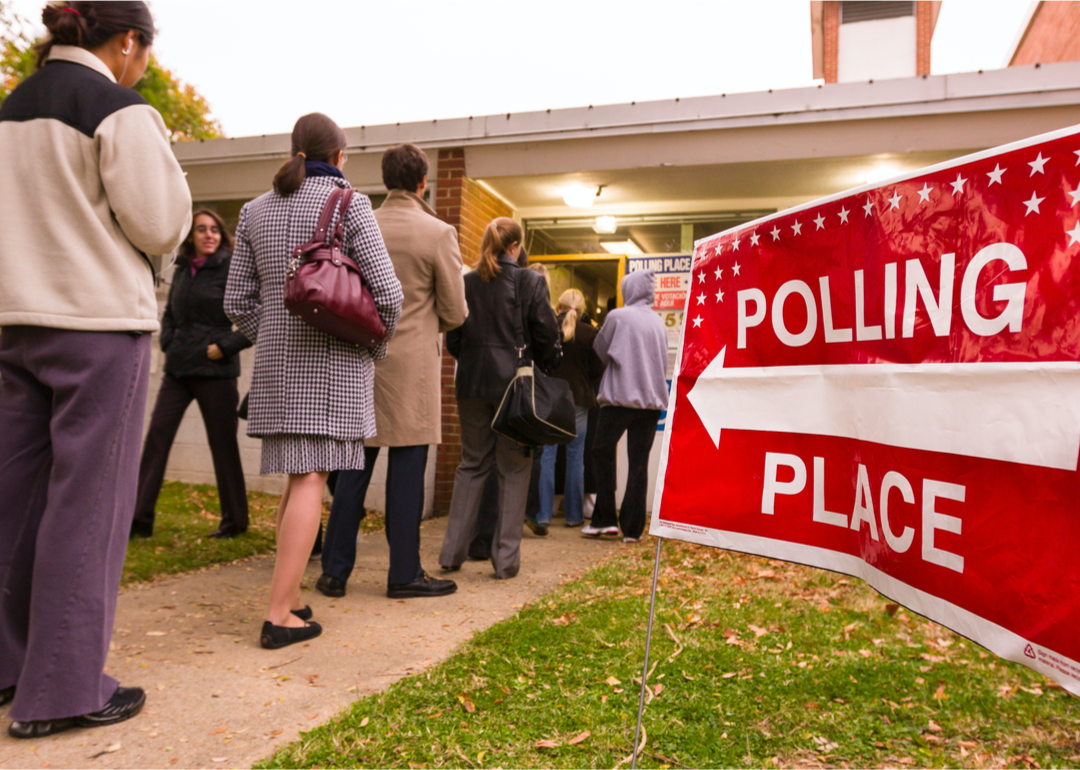 How the racial landscape of the U.S. electorate has changed over the years
Rob Crandall // Shutterstock
How the racial landscape of the U.S. electorate has changed over the years
"American" is not synonymous with "white."
Statistics show that the country's voting population is becoming more diverse. Asian Americans are the fastest-growing racial group in the U.S. electorate; roughly 2 million Indian Americans, the second-largest immigrant group in the United States, are eligible voters; and Hispanic voters increased by 39% between 2000 and 2018.
But when taking stock of those in power, elected officials don't racially reflect the communities they represent. An analysis by The New York Times showed that 20% of the United States' most powerful executives, elected officials, and gatekeepers identify as Black, Indigenous, or a person of color. Meanwhile, 40% of Americans identify as being a part of one of those communities.
Just looking at government officials, the New York Times study showed that of the 24 people at the forefront of the Trump administration, only three are Asian, Black, or Hispanic. Two of the current nine Supreme Court justices are Black or Hispanic. While the current territorial governor and mayor of Washington D.C. is Black, only three of the 50 state governors are Asian, Hispanic or Native American—there are no current Black state governors.
Yet, many cities across the country are becoming increasingly diverse. For example, Colorado Springs, Colorado, was 10.3% more diverse in 2018 than it was in 2010; Henderson, Nevada, 11.5%; and Detroit, 21%. As populations become more and more diverse, so do the electorates. And these communities are taking control of their vote to represent voices previously disenfranchised in past elections.
Stacker compiled 2000, 2010, and 2018 voter population statistics from Pew Research Center's report on "The Changing Racial and Ethnic Composition of the U.S. Electorate" and the U.S. Census Bureau. The census data does not completely represent all communities living in the United States, however, due to lack of awareness and resources to serve diversifying demographics.
Released Sept. 23, statistics are listed for all of the states plus Washington D.C., and are broken down into four of the major single-race demographics. Eligible voters refer to U.S. citizens 18 and older, whether they have voted or not.
Pew research reported that more than 10 million immigrants have become eligible to vote between 2000 and 2018. California, New York, Florida, and Texas have the biggest share of naturalized citizen voters. Combined, those four states make up 56% of the national immigrant eligible voter population.
Included below are state-specific insights on how demographics have shaped a more-diverse electorate for this year's presidential election.
You may also like: How well do you remember 1969?