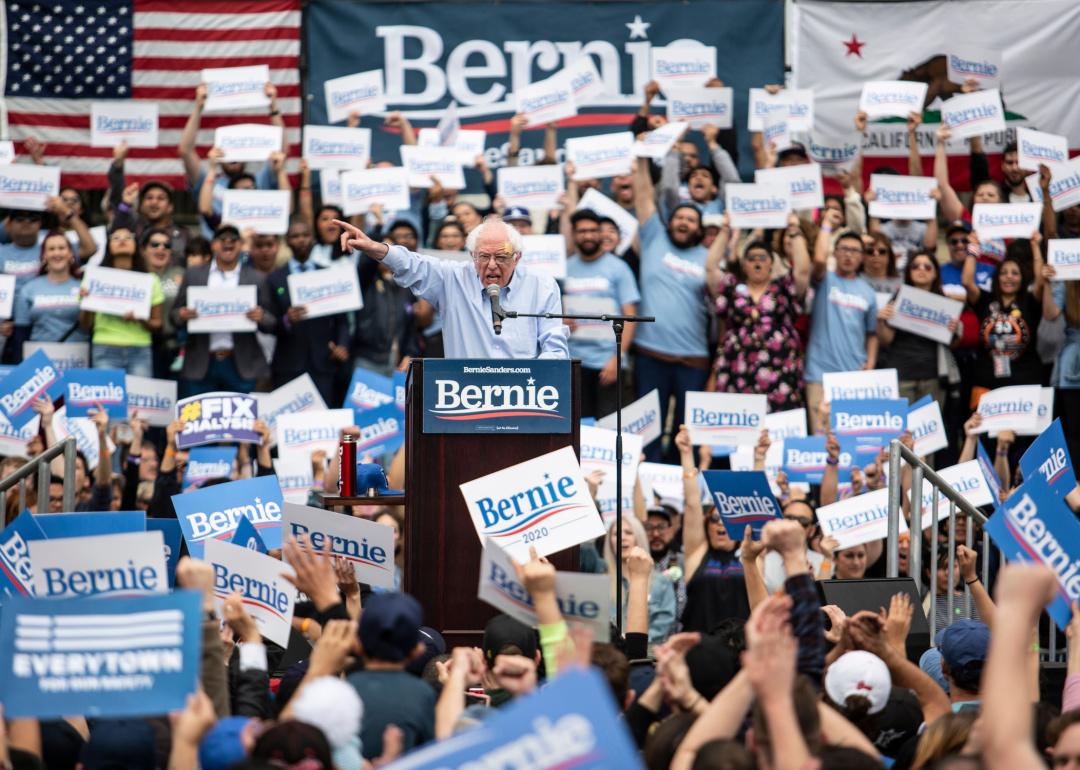 Most and least popular senators in America
YASAMIN JAFARI TEHRANI // Shutterstock
Most and least popular senators in America
The Senate is one of the key instruments of the "checks and balances" that serve as the function of the federal government. Giving advice and consent to the executive branch of the government—i.e. the White House—senators are responsible for passing laws, treaties, and nominations put forward by the president of the United States. As such, their votes and actions have had an immense impact on American society and history. Each state in the union has two senators with six-year terms and no term limits.
In an era of prevalent polling and political chatter, American senators are under fire now more than ever. With no limits for how many terms they can serve, some senators have been in the chamber for an entire lifetime—while some are simply serving to fill a short vacancy. These days, the 100 senators comprising the upper house of the United States Congress are arguably under more scrutiny by American citizens and the press since the nation's founding. Never before has the public had so much unfiltered access to the details of a senator's leadership, from off-the-cuff comments to their personal lives. Because of this, senators' approval ratings today tell much more about the person behind them than the political makeup of the states they represent.
These members of Congress increasingly find themselves in precarious positions as everything they say is shared wide and far across social media, the internet, cable news, radio, and print. Their actions, words, and legislative records matter more and can represent serious advantages or disadvantages to them in an election year—the next of which will take place in 2020.
To determine how popular each American senator is, Stacker pored over survey data from Morning Consult. The global tech company distributed 472,802 surveys to registered U.S. voters across all 50 states from Jan. 1 to March 31, 2019 (data last updated April 2019), in order to determine approval ratings of all current 100 United States senators. Respondents could answer each question with "strongly approve," "somewhat approve," "somewhat disapprove," "strongly disapprove," or "don't know / no opinion." Respondents were only surveyed on the senators they were assigned to based on their states of residence.
In this gallery, U.S. senators are ranked from least popular to most. In cases of a tie, the senator with the lower "never heard of" rating takes the lower rank. Keep reading to find out how your state senators are seen through the public eye.
You may also like: Most and least popular governors in America