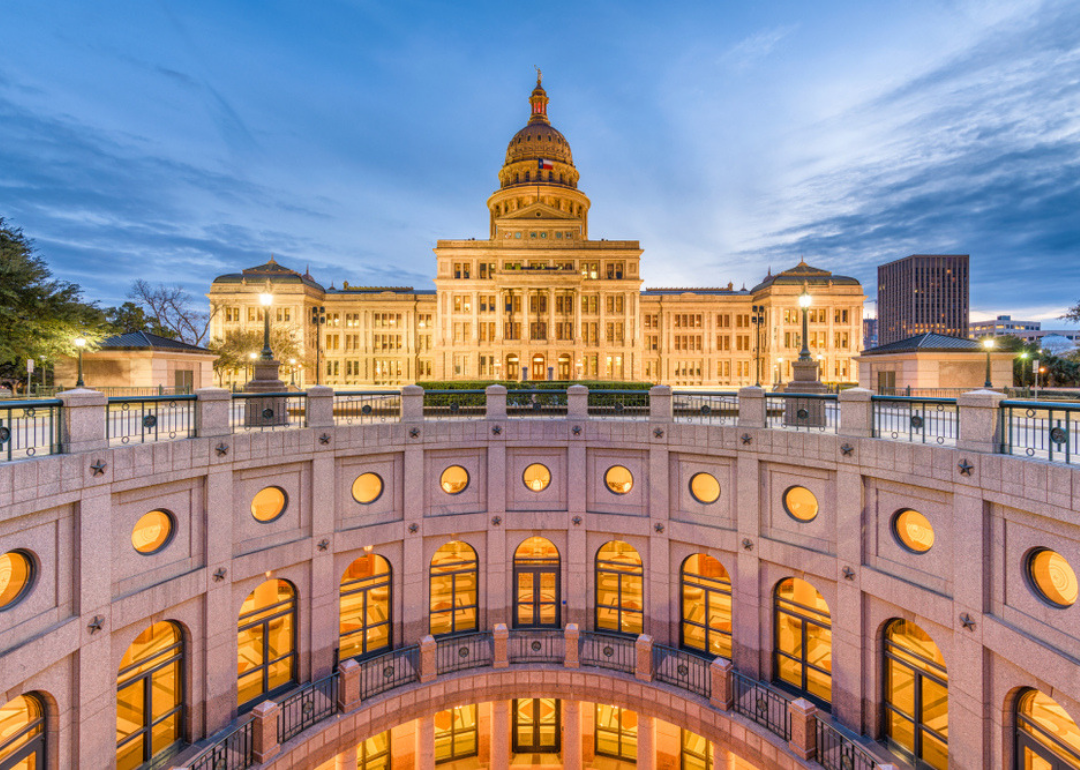 Most lopsided state legislatures in America
Sean Pavone // Shutterstock
Most lopsided state legislatures in America
Any casual political observer can tell you which states are red (Republican) and which states are blue (Democratic), which colloquially corresponds to the way most of their citizens vote and the way their electors vote in presidential elections. The makeup of each state's legislature usually, but not always, corresponds to the color it is assigned on a national political map, with liberal Hawaii having the most overwhelmingly Democratic legislature and Wyoming having the most reliably Republican.
But sometimes having a majority isn't all it's cracked up to be for the governing party. Nuances in policy proposals and details of bills can weigh down even seemingly innocuous bills in endless committees. And a state's governorship can throw another wrench into even the most stacked of legislatures. A governor from one party and a legislature from another is more common than a simple red and blue map might indicate, and a governor's veto can negate months or even years of hard legislative work with a simple stroke of a pen.
Stacker looked at each of the 50 states to see which governing bodies were the most bipartisan and which were the least, and then overlaid that data on each state's recent legislative accomplishments, missteps, priorities, and headlines. The results offered confirmation that there is no one road to progress in a democracy, with some of the most significant legislative accomplishments coming from states with the heaviest skew toward either party, and others coming from states in which one might think hardly any consensus would be possible.
Stacker compiled information on each state legislature's partisan makeup using information from a variety of sources, including the AP, National Conference of State Legislatures, and Ballotpedia. Each state is ranked by how lopsided/unequal its political party makeup is in the state senate, but state house/assembly information is included, as well. Members of state legislatures who are not affiliated with either of the two parties are not mentioned, but they are counted in the advantage percentages.
Note that Nebraska has a unicameral state legislature, and therefore data are available for only its state senate. The 49 members of the Nebraska Legislature are technically nonpartisan, but de facto there are 18 Democrats, 30 Republicans, and one Libertarian in the senate. Additionally, Minnesota is currently the only state in which the state senate and the state house are controlled by different parties.
You may also like: How Americans feel about 30 major issues