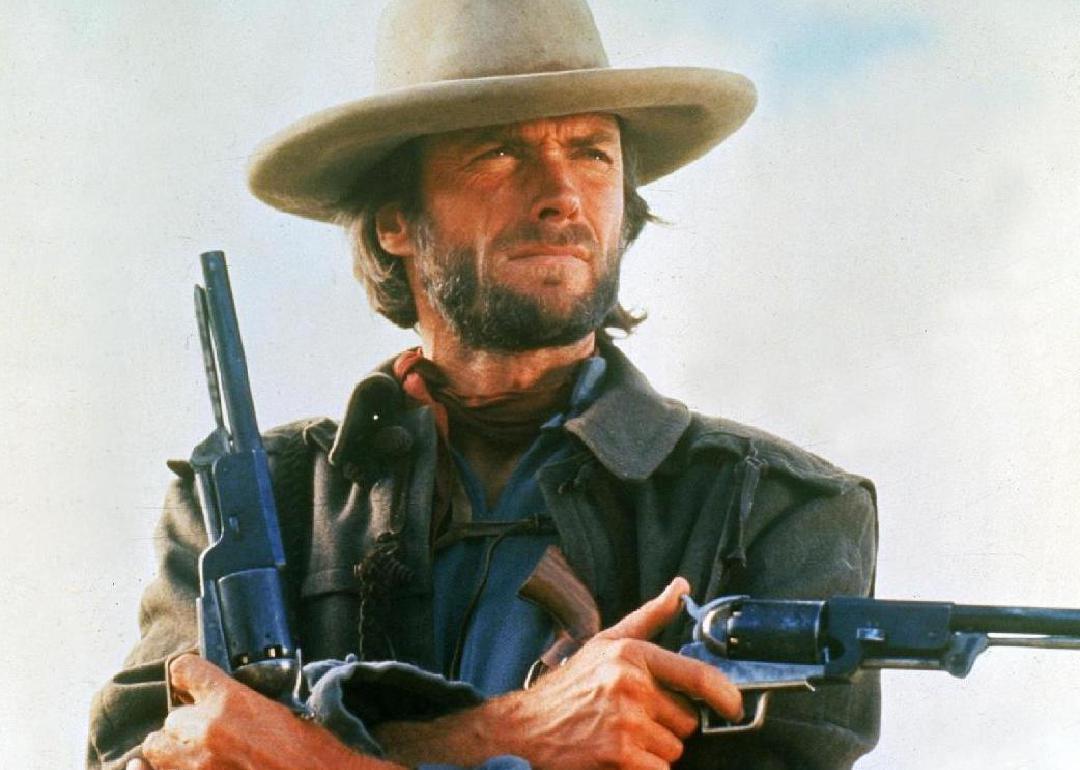 100 best Westerns of all time
100 best Westerns of all time
With their stark set pieces like the one-street town set against an expansive horizon, Westerns offer clear dichotomies that are deceptively simple. These films fraught binaries between good and evil, men and women, and whites and "others," plotted within a wilderness and the desire to tame it. These films play with ideas around the personal moral code of their cowboy heroes that clash with the laws of civility. The western terrain begs for alternate codes untamed by the too-rigid morality of city folk.
Stacker surveyed all Westerns classified as feature films and TV movies with more than 10,000 user votes on IMDb. Films are ranked by IMDb user scores and ties were broken by the number of votes a film received. The musical score for the film that landed the #1 slot on this list came from Ennio Morricone, the Oscar-winning Italian composer who scored in excess of 500 films throughout his career and died July 6.
The Western was the most-produced genre in the American film industry up to 1970. It allowed audiences a vision of the American imagination where its myths and legends could be viewed in clear, stark form. Westerns are always set in the "frontier," a space of rural landscapes untrammeled by civility, modernity, or worst of all, an eastern, city slicker mindset. Westerns often take place during the period of history before urbanization overtook a landscape thought of as "untouched," despite the Native American settlements already there.
The genre often rewrites American history so the genocide of Native Americans comes across as rational and practical, as if it was a necessary battle that had to be won. Westerns are notoriously racist and sexist, but simplistically so, propping up racial "others" as simple foes and women as the easy opposites of manly heroes.
These films and TV movies explore heroes and antiheroes who are bolstered by their flaws as they wander, often alone, through realistic settings that depict highly stylized and abstract themes within panoramic cinematography. Western style seems realistic because it takes place in a natural setting. However, this setting enmeshes with the meanings imposed upon it—ideologies and institutions—that obsess over codes. These codes concern honor, justice, and gender; what it means to be a man. The cowboy figure in Westerns seems a natural persona, not one carefully crafted through symbols, myths, and fantasies. In the Western, the landscape itself is another character teeming with its own mythology, the ideal stage for pageants on American identity.
Read on to find out if your favorite Western made the top 100.
You may also like: 100 best John Wayne movies