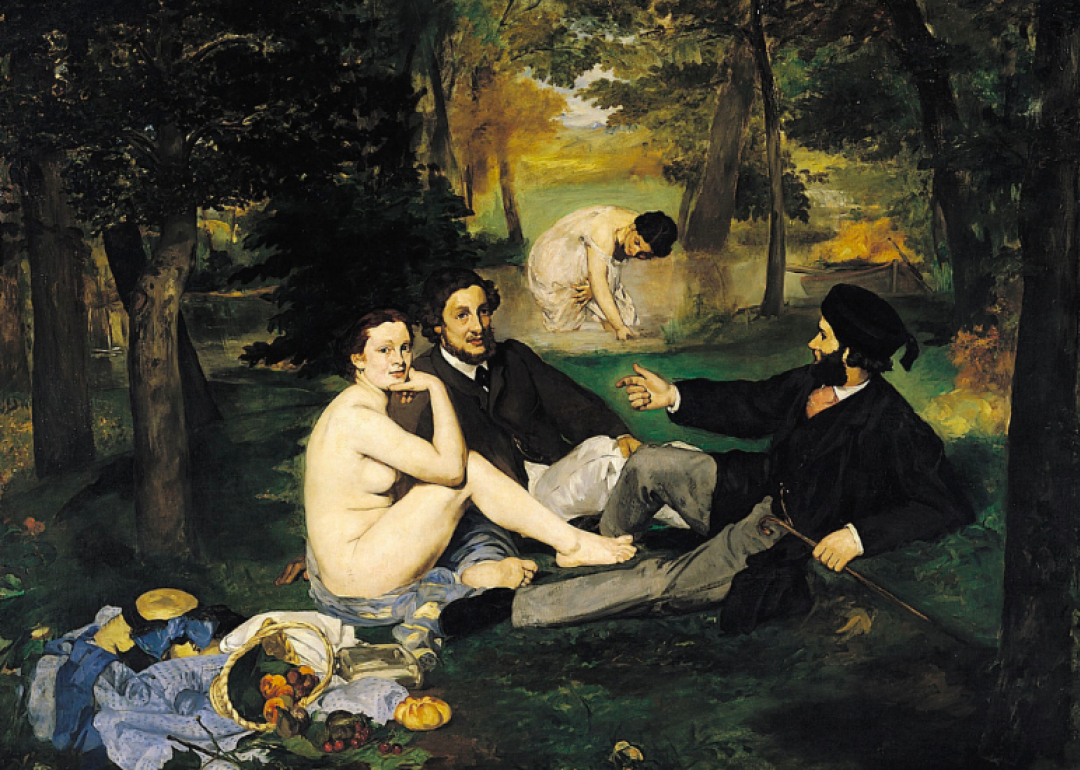 50 famous paintings and the stories behind them
Public Domain // Wikimedia Commons
50 famous paintings and the stories behind them
A picture is worth a thousand words, and like texts, art is often meant to be "read" through critical deconstruction. Paintings can be far more complicated than they appear at first glance and difficult to decipher if the viewer doesn't speak the same tongue. Iconography—the symbolic language of a given work of art—can be sophisticated and complex, reflecting the collective consciousness or drawn from the artist's personal experience. Why would someone eschew the written word in favor of paint and canvas? 20th-century American artist Edward Hopper appears to have had the answer. "If I could say it in words," he said, "there would be no reason to paint."
The stories told by works of art—and about them—are, quite literally, the stuff of novels. Johannes Vermeer's "Girl with a Pearl Earring" inspired the novel of the same name by author Tracy Chevalier. The book was subsequently turned into a film starring Scarlett Johansson. Almost 40 years after Irving Stone wrote his biographical account of the life of Michelangelo, Dan Brown's "The Da Vinci Code" turned the life and work of the Renaissance master into a romp through the preceding millennia.
September 2019 heralded the wide cinematic release of the latest exponent of the genre: "The Goldfinch," based on Donna Tartt's Pulitzer Prize-winning novel. The book centers around the fictionalized theft of Dutch artist Carel Fabritius' eponymous painting after an explosion rocks New York's Metropolitan Museum of Art. Ironically, Fabritius died in a devastating gunpowder explosion in 1654, shortly after completing his most memorable work. The success enjoyed by Tartt's book elevated "The Goldfinch" to rock star status, mobbed by crowds determined to catch a glimpse of the tiny bird tethered by a delicate chain. [Note: Fabritius' painting is not featured in Stacker's gallery.]
Stacker curated this list of some of the world's most famous images and the fascinating stories behind them. Scroll through the list and find out which paintings scandalized Paris, were looted by the Nazis, and inspired a hit Broadway musical.
You may also like: The 51 women who have won the Nobel Prize