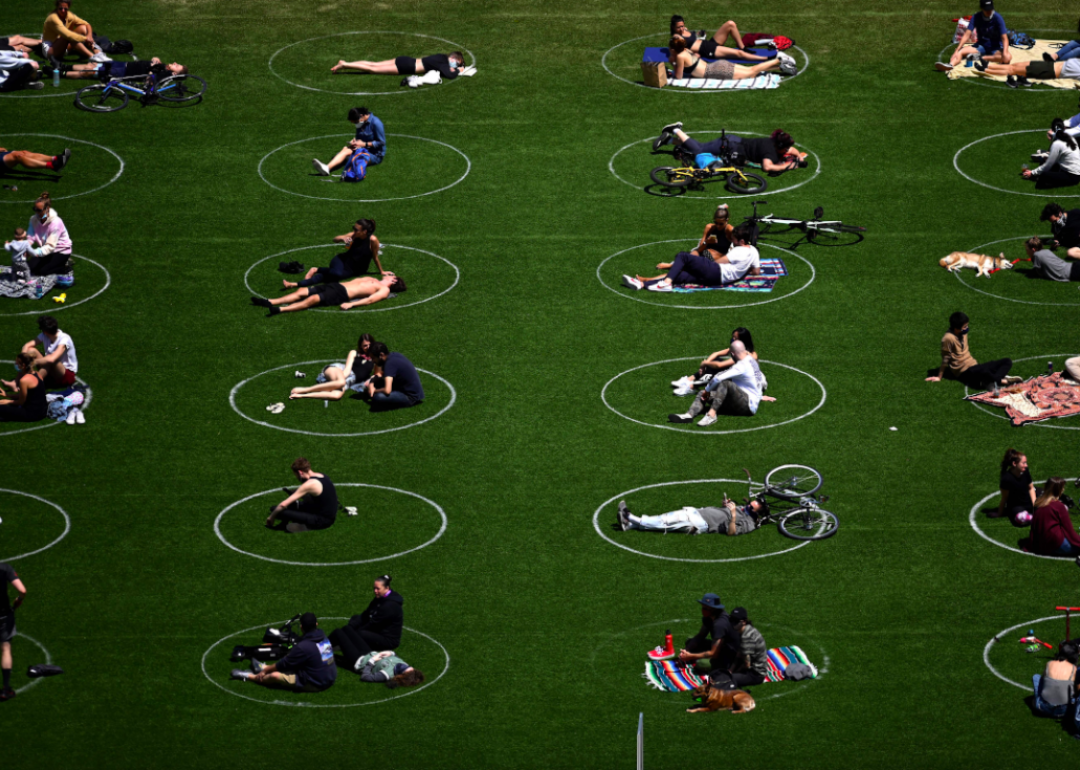 Every state is now reopened. See where your state stands.
JOHANNES EISELE/AFP via Getty Images
Every state is now reopened. See where your state stands
Connecticut became the 50th and final state to move toward reopening, allowing retail stores and restaurants to begin serving patrons once again on May 20. State-by-state, the country is reopening businesses, with some U.S. territories less restrictive than others. States like South Dakota and Iowa stayed mostly open throughout the COVID-19 pandemic, while many Northeast states went into full lockdown.
The White House released its Guidelines for Opening Up America Again in April, although final decisions on reopening procedures were left to individual states. To find out the reopening phase of each state, Stacker researched state government websites and local breaking news reports to see what is open and what remains closed. The services and businesses included in each phase vary widely by state, with most issuing orders in three- and four-phased plans. Some states have made decisions on reopening broadly, while others have gone on a county-by-county basis.
Harder-hit states such as Washington are taking a more conservative approach to reopening, though Texas, Arizona, and Alabama are among a few states already entering Phase II of their individual plans.
Regardless of what phase they've entered, every state is recommending practicing social distancing of at least six feet and wearing a mask to help reduce the risk of infection as public activity increases. Those recommendations have not always been followed, as seen with the reopening of Yosemite National Park on May 18, as thousands of unmasked visitors visited the Wyoming park.
Alaska will open houses of worship on May 22, but other states' churches remain closed, as the reopening of religious services has been a point of contention in some states. Some New Jersey churches have announced plans to reopen in violation of Gov. Phil Murphy's prohibitions.
Continue reading to find out the status of your state's reopening plans.
You may also like: Major newspaper headlines from the year you were born