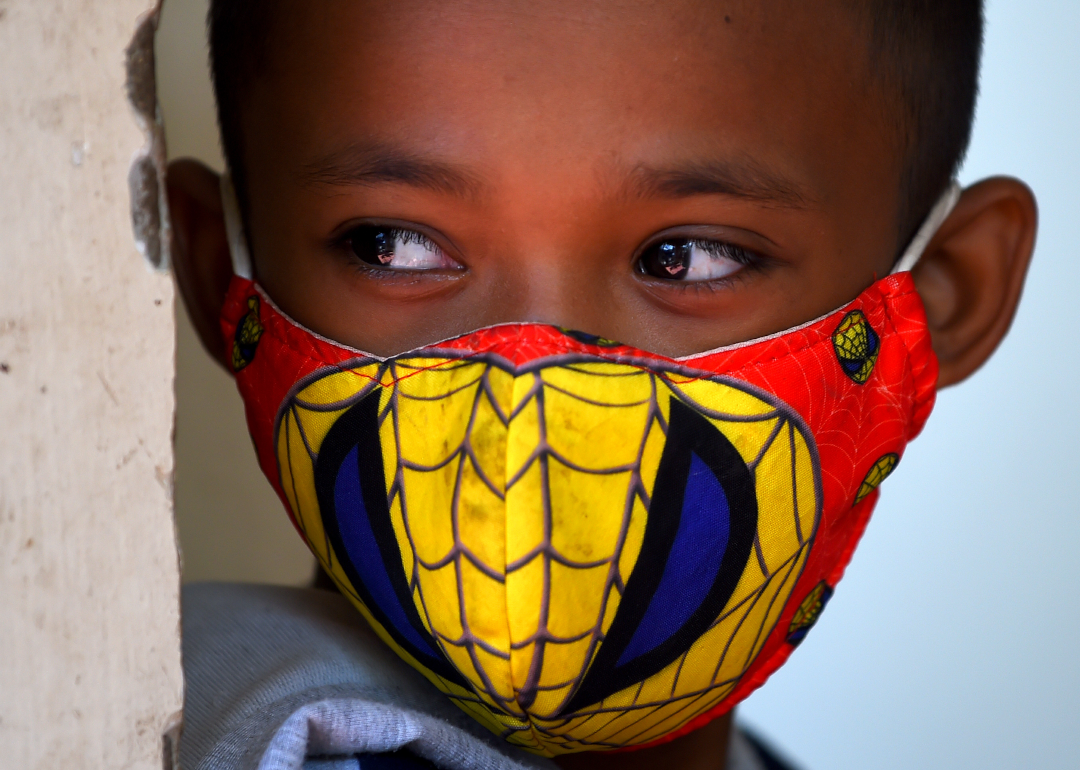 How COVID-19 is impacting children around the world
TANG CHHIN SOTHY/AFP // Getty Images
How COVID-19 is impacting children around the world
The return to in-person schooling this fall following pandemic-related closures provided children with much-needed structure and a sense of normalcy while taking some of the burden off working parents and guardians. But going back to school came with a heavy price: increased rates of COVID-19 among children and adolescents. In April, children accounted for 2.2% of COVID-19 cases across the U.S.; by the end of September, children made up 10% of cases, according to the American Academy of Pediatrics. The rise is likely due to children returning to schools, playing sports, and hanging out with friends. Schools that have continued virtual learning, or offered a hybridized schedule that is split between some virtual and in-person days, expose the technology gaps that have left students from vulnerable communities without essential tools needed to complete online lessons at home. Further, remote learning means more juggling by parents and guardians between work and childcare.
Children are affected by COVID-19 outside of schooling, too. Supply chain issues have created vaccine shortages in poor countries, leaving children at risk of dying from preventable diseases. Some children may also be at risk of homelessness and other dangers, as orphanages become short-staffed and foster families stop accepting new kids. Children also need to contend with the stress of living through a pandemic, which is affecting behaviors and making kids more irritable and fearful.
To understand the many ways the coronavirus is affecting children around the world, Stacker took a look at scientific research, news articles, government reports, and information from nonprofit organizations. Keep reading to learn more about the impact of the novel coronavirus on children.
You may also like: What are contact tracers? And how many each state needs to safely reopen