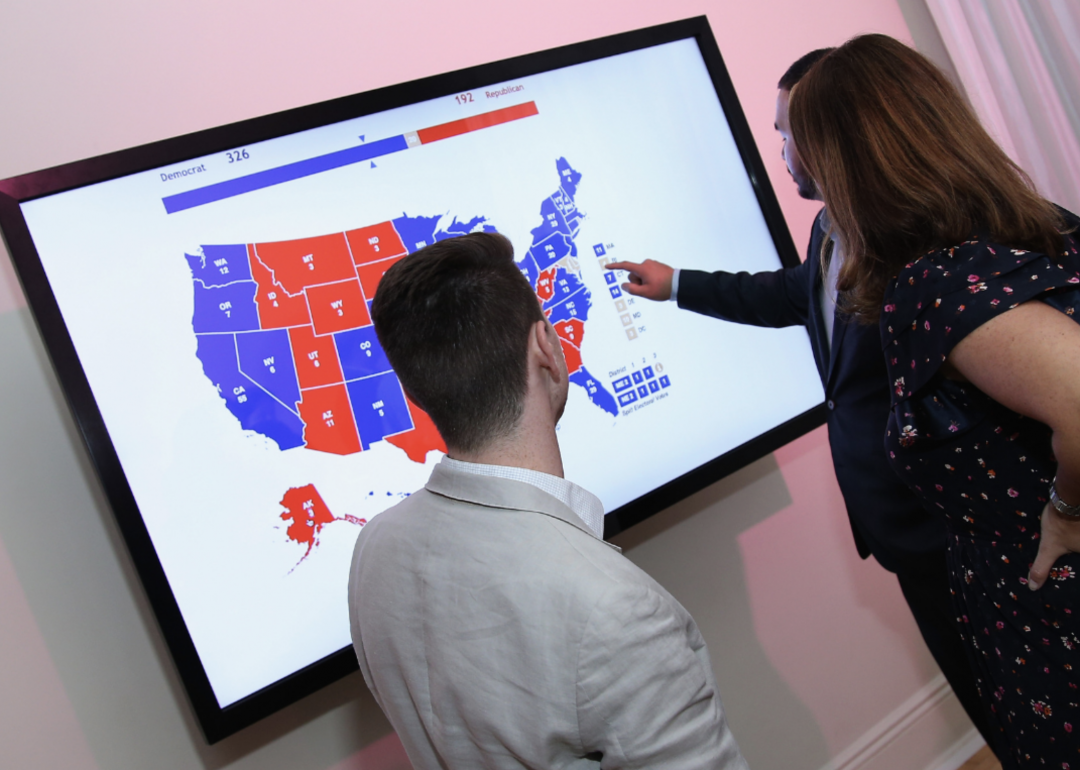 50 interesting facts about the Electoral College
Paul Zimmerman // Getty Images for Turner
50 interesting facts about the Electoral College
The 2020 presidential election is fast approaching, and it is sure to be a major event of the 21st century and in the history of the United States. However, did you know that when you cast your vote on Election Day, you're actually voting for the electors who will represent your state in the Electoral College?
While voters contribute to the nation's popular vote, the Electoral College is where representatives from every state and the District of Columbia (but not American territories) cast their votes for president. To win, a presidential candidate must receive 270 electoral votes. In effect, a typical electoral vote represents over 600,000 American citizens!
Established at the Founding Fathers' Constitutional Convention of 1787, the College was established with the aim of avoiding the overuse of partisan politics. It has survived three amendments, electors who went against their promised votes, and many attempts to abolish or change its makeup entirely.
For instance, did you know that it could have been abolished way back in the year 1968? While Republicans tend to be more in favor of the system than Democrats, many Americans also support utilizing the popular vote. Some states, as well as the District of Columbia, have even pledged to give their electoral votes to whoever wins the state's popular election.
Although electors are typically composed of those already connected to their state's politics (whether through a party or through donorship), it's important to be informed about how this specific branch of our democracy functions to produce the next president.
Stacker compiled 50 interesting facts about the Electoral College using a variety of different, thoroughly factual news, research, and government reports.
As you spend the next two weeks making a voting plan and checking in with friends and family about theirs, take a moment to learn about how this not-so-academic College influences our national politics, and how it could potentially change and evolve in the future.
You may also like: Political Cartoons From The Last 100 Years