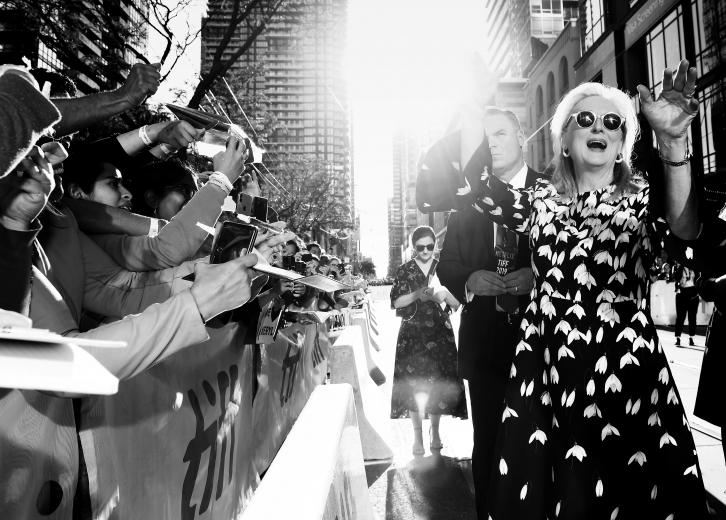 50 of the oldest actors still working
Age is just a number to these actors, veterans, and experts in their field, and what matters most are talent, perseverance, and grit. They range in age from 70 to 98, and span the baby boomer, silent, and greatest generations. They have acted in every genre of film and television, including comedy, horror, romance, and drama, and many have stage experience as well. They are truly some of the greatest entertainers in the industry.
To figure out who to include, Stacker curated a diverse list of well-known actors ranging from beloved character actors to A-listers who are still putting in the work in their later years. To qualify, the actor had to be at least 70 and either had to have been in a film in the past year or be working on one currently.
These stars prove that it is possible to have a career in Hollywood despite the ageism that has plagued the television and film industry since its inception. They are well-respected by fans and colleagues and continue to take on challenging and impressive acting roles both on the big and small screens. Whether they got their start on a soap opera or after a stint in San Quentin, these pros have the staying power to withstand decades in a very tough industry.
Find out who is the oldest actor to win an Oscar and which award-winning actor won an Emmy, an Oscar, and a Tony. Discover which entertainment veteran once sang with Duke Ellington and which actress is getting ready to reprise her role in a slasher film. This diverse lot of performers continues to do what it loves, no matter their age. Perhaps that's what keeps them going.
You may also like: Fan campaigns that saved TV shows from cancellation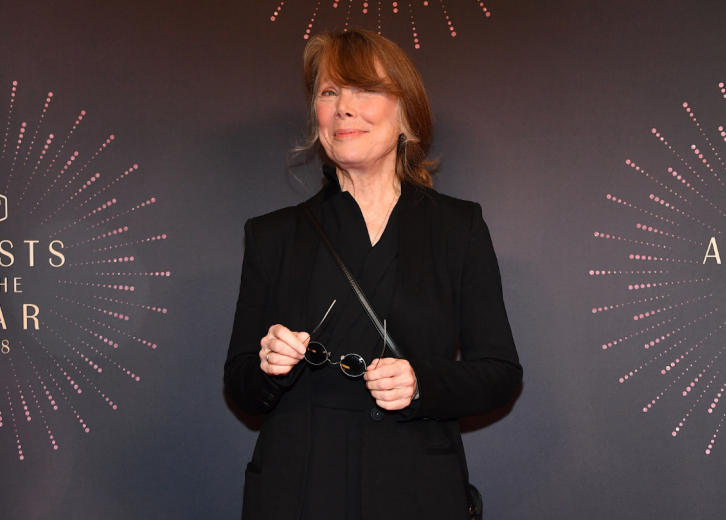 Sissy Spacek
- Age: 70
- Date of birth: Dec. 25, 1949
Born in Quitman, Texas, Sissy Spacek came into the world on Christmas as Mary Elizabeth Spacek. She got her start in television with "Love, American Style" and "The Waltons," though Spacek's breakthrough role came when she played a young girl with telekinetic powers in the Brian De Palma film "Carrie." She continues to work and loves acting on television where she had a recent run on the series "Homecoming."
Loretta Devine
- Age: 71
- Date of birth: Aug. 21, 1949
With roles in everything from a hit Broadway musical to a 1990s slasher film, Loretta Devine is a force. Her standout roles include the 1995 film "Waiting to Exhale" and the 1996 film "The Preacher's Wife." One of her most recent credits includes a return to the role of lovable campus cop in a remake of the slasher-film classic "Urban Legend." Devine also won an outstanding guest actress Primetime Emmy in 2011 for her role as Adele on television's "Grey's Anatomy."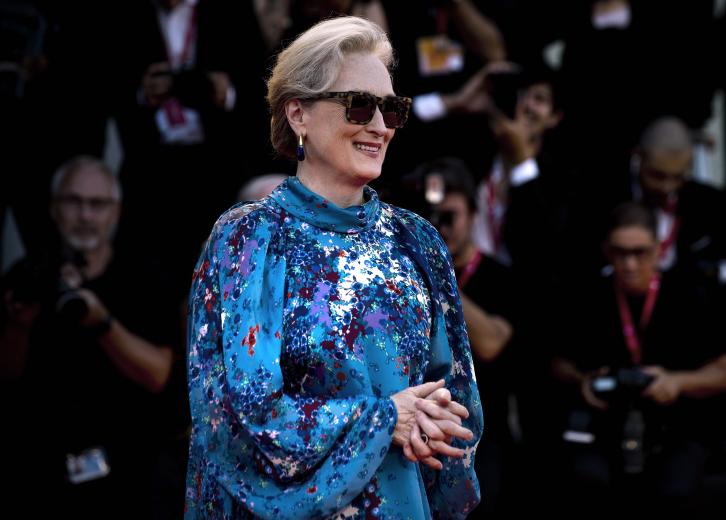 Meryl Streep
- Age: 71
- Date of birth: June 22, 1949
Arguably one of the greatest actors to ever grace the silver screen, a young Meryl Streep was called "ugly," in Italian, by legendary producer Dino De Laurentiis when she auditioned for a role in the remake of monster-classic "King Kong." It seems Streep, whose career spans six decades, has received the most Oscar nominations ever—21. In 2020, she racked up five roles and has at least one role listed for 2021.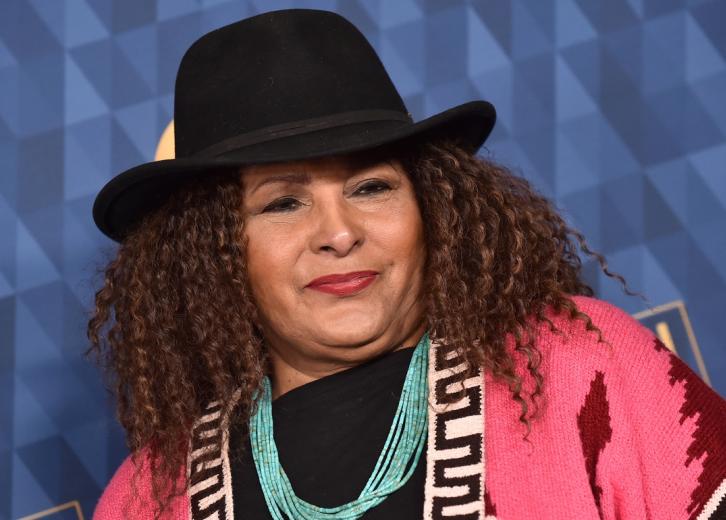 Pam Grier
- Age: 71
- Date of birth: May 26, 1949
Pam Grier got her start in director Roger Corman's 1971 film "The Big Doll House." Director Quentin Tarantino cast her in the 1997 film "Jackie Brown," which was a homage to Grier's earlier work from the 1970s. In 1988, she was diagnosed with stage-four cervical cancer and was given 18 months to live, yet she defied the odds and continues to act.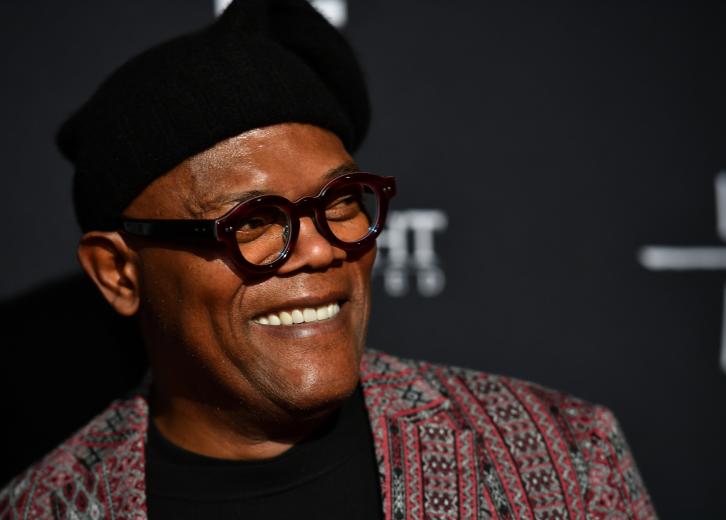 Samuel L. Jackson
- Age: 71
- Date of birth: Dec. 21, 1948
Samuel L. Jackson has been in more than 100 films, though his career didn't truly take off until he was in his 40s. In 1991, two weeks after completing rehab, Jackson earned the role of a crack cocaine addict in the Spike Lee film "Jungle Fever." He continues to act, doing voice work in addition to his regular acting roles.
You may also like: 100 best albums of the 21st century, according to critics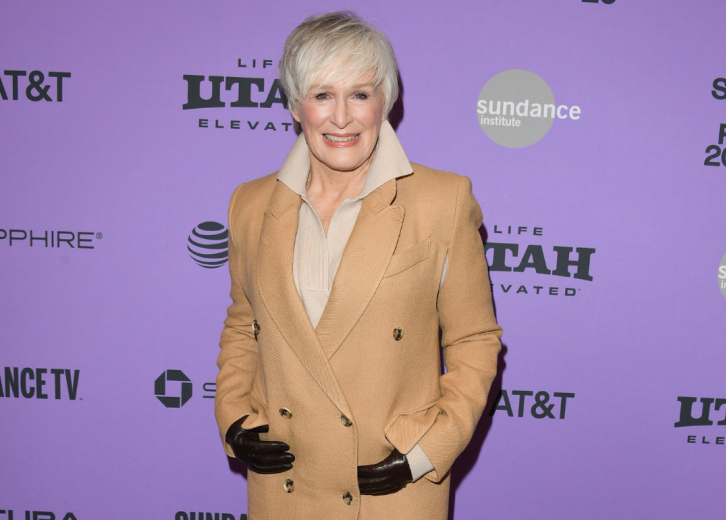 Glenn Close
- Age: 73
- Date of birth: March 19, 1947
Born in Greenwich, Connecticut, Glenn Close's father was a prominent physician. Her first major film role was as feminist icon Jenny Fields in the 1982 film "The World According to Garp," based on John Irving's novel of the same name. Close, who starred on Broadway in the original 1994 production of Andrew Lloyd Webber's "Sunset Boulevard," will reprise the role in an upcoming film version.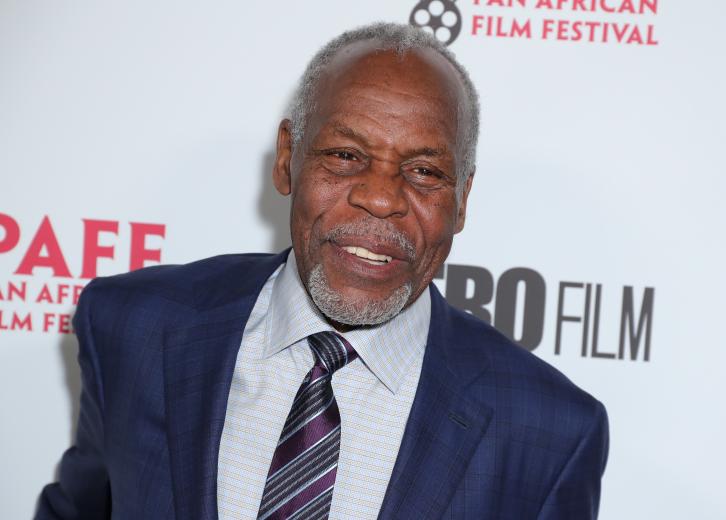 Danny Glover
- Age: 74
- Date of birth: July 22, 1946
Born to postal workers, Danny Glover's breakthrough came with his 1982 Broadway debut, which led to his first leading role in the Oscar-nominated film "Places in the Heart." His work on the small screen is equally as impressive as his work in film, and he was nominated for an Emmy for his title role in HBO's "Mandela." Glover has no less than five upcoming roles listed on IMDb.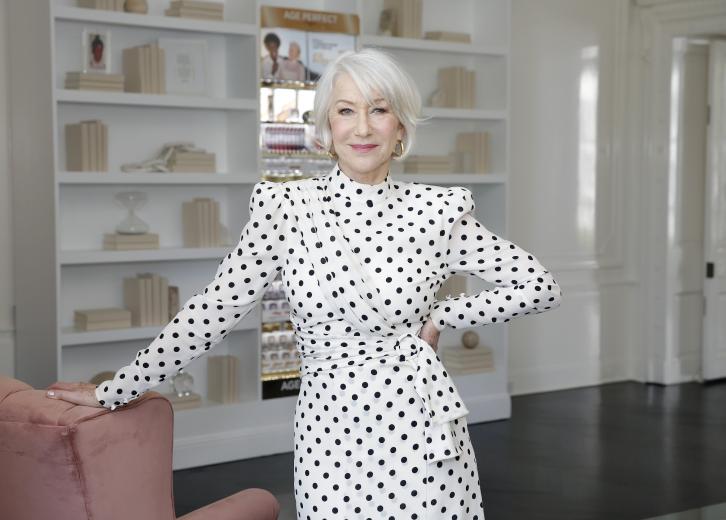 Helen Mirren
- Age: 75
- Date of birth: July 26, 1945
Dame Helen Mirren is an English actress who got her start in theater. She won several awards for her portrayal of Queen Elizabeth II in the film "The Queen." Mirren played another famous female leader with her portrayal of a Russian empress in the HBO limited series "Catherine the Great."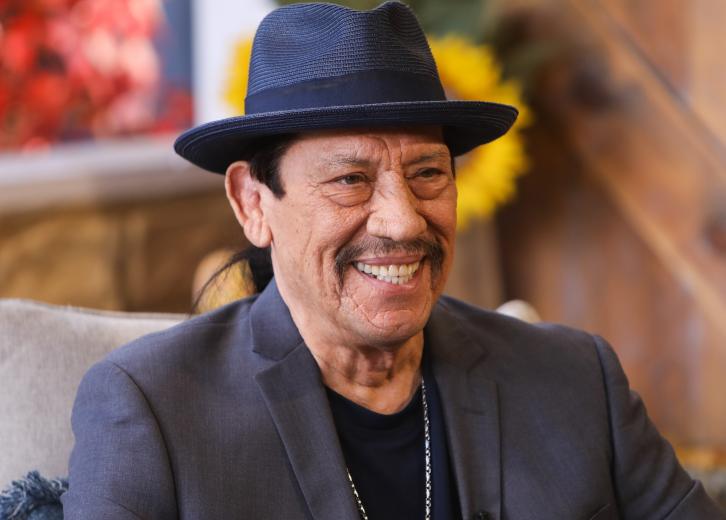 Danny Trejo
- Age: 76
- Date of birth: May 16, 1944
Danny Trejo served time in San Quentin, and his criminal past led to his start in the entertainment industry. He is known for his roles in Robert Rodriguez films, such as "Desperado" and "Grindhouse." Rodriguez is Trejo's second cousin. Trejo has projects lined up well into 2021.
Bill Duke
- Age: 77
- Date of birth: Feb. 26, 1943
Bill Duke runs Duke Media Entertainment and is a successful actor, producer, director, and writer. His work on the documentaries "Dark Girls" and "Light Girls" led to NAACP Image Award nominations. Duke's also known for his portrayal of Mac in the film "Predator."
You may also like: 30 best episodes of 'Whose Line is it Anyway?'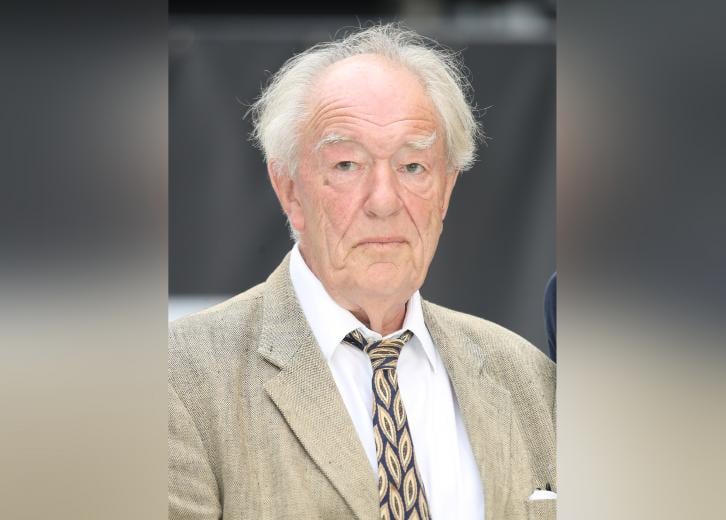 Michael Gambon
- Age: 80
- Date of birth: Oct. 19, 1940
Born in Dublin, Ireland, Sir Michael Gambon continues to work and is set to star in the film "James and Lucia" based on the final days of author James Joyce, which is currently in pre-production. His portrayal of Professor Albus Dumbledore in the Harry Potter films is one of his most well-known roles as an actor, though he's also acted in the 2001 film "Gosford Park" and the 2010 film "The Book of Eli."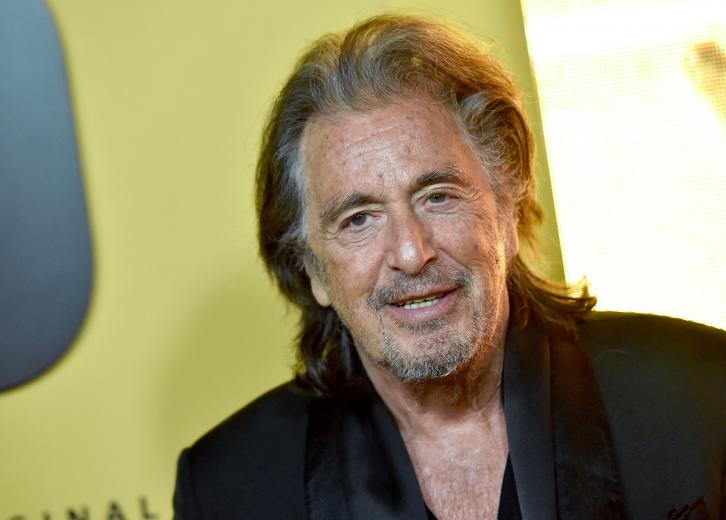 Al Pacino
- Age: 80
- Date of birth: April 25, 1940
Actor Al Pacino studied Method Acting under Lee Strasberg at the Actors Studio in New York City. One of the most legendary film stars of his generation, Pacino is a triple crown actor, winning an Oscar, Emmy, and Tony Award. His first Oscar nomination came for his role as Michael Corleone in the 1972 film "The Godfather," a role he played again in "The Godfather Part II" and "The Godfather Part III." Other memorable films include "Dog Day Afternoon," "Scarface," and his recent role as labor union leader Jimmy Hoffa in the 2019 film "The Irishman" alongside fellow acting great Robert De Niro.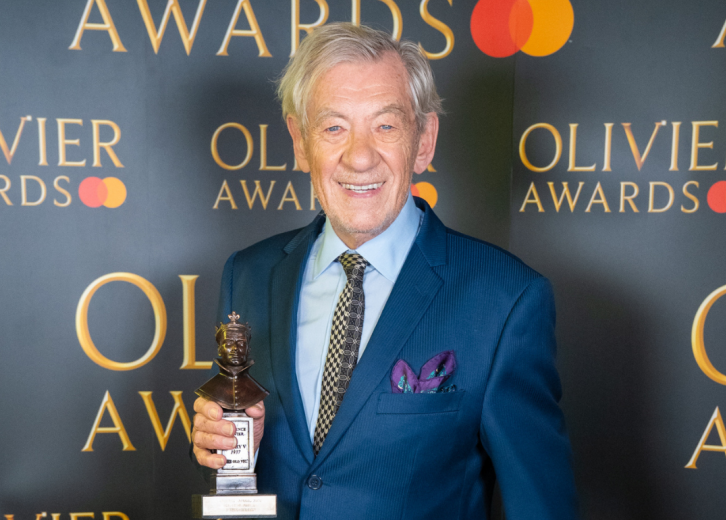 Ian McKellen
- Age: 81
- Date of birth: May 25, 1939
Known as both a great stage and screen actor, Ian McKellen received two Oscar nominations. He played Gandalf in "The Hobbit" and "Lord of the Rings" films. His role as Magneto in the 2000 film "X-Men" and its sequels led to mainstream success.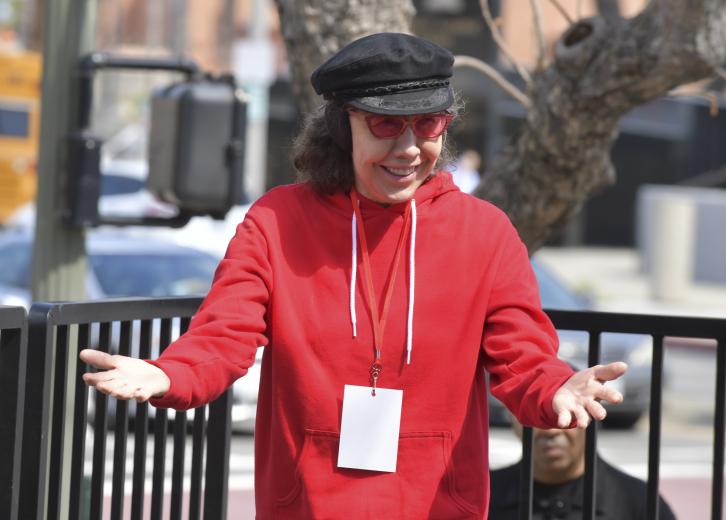 Lily Tomlin
- Age: 81
- Date of birth: Sep. 1, 1939
Lily Tomlin, born Mary Jean Tomlin, got her start as a stand-up comedian. Some of her most famous roles were on Rowan & Martin's "Laugh-In" as Edith Ann, a little girl who sits in an oversized rocking chair, and nasally telephone operator Ernestine. She continues to act and starred opposite Jane Fonda as Frankie Bergstein in the comedy, "Grace and Frankie," for seven seasons.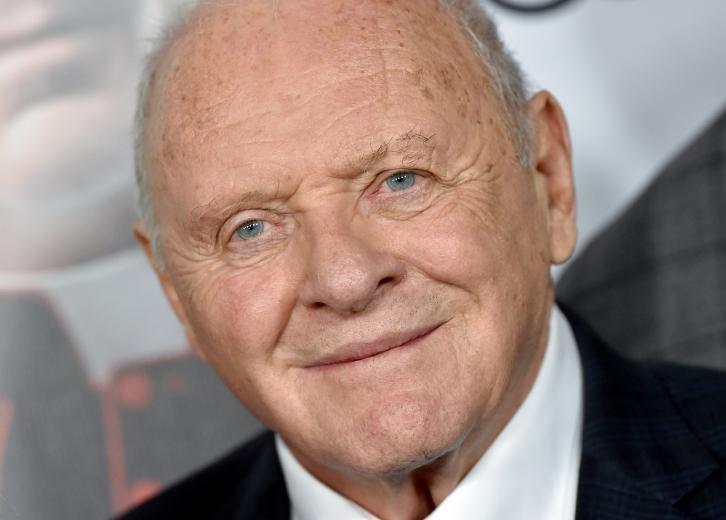 Anthony Hopkins
- Age: 82
- Date of birth: Dec. 31, 1937
In 1968, Anthony Hopkins played alongside Peter O'Toole and Katharine Hepburn in "The Lion in Winter" and received a British Academy of Film and Television Arts nomination for best supporting actor. He also played one of the greatest and most memorable film villains of all time, when he starred alongside Jodie Foster as psychiatrist-turned-serial killer Hannibal Lecter. Hopkins stars in the upcoming film, "Elyse" in a return to the role of psychiatrist, when he plays a doctor dealing with a trauma patient.
You may also like: Song of the summer the year you graduated high school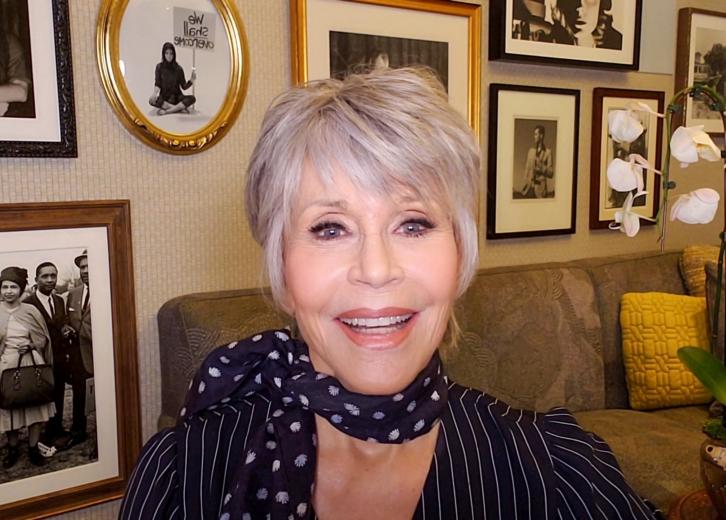 Jane Fonda
- Age: 82
- Date of birth: Dec. 21, 1937
Jane Fonda was born to socialite Frances Seymour Brokaw and legendary actor Henry Fonda, whom she acted alongside in the 1981 Oscar-nominated film "On Golden Pond." Known for her roles in the film "Cat Ballou" in 1965, "Barbarella" in 1968, "The China Syndrome" in 1979, and "The Morning After" in 1986, Fonda's career continues today. She recently starred in the popular television series "Grace and Frankie" alongside Lily Tomlin for seven seasons.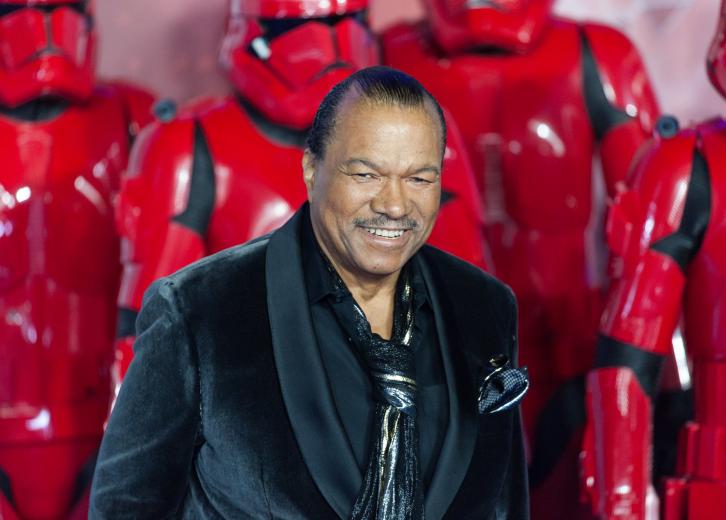 Billy Dee Williams
- Age: 83
- Date of birth: April 6, 1937
Known for his role as Lando Calrissian in the 1980 film "Star Wars: Episode V-The Empire Strikes Back" and the 1983 film "Star Wars: Episode VI-Return of the Jedi," Williams also works in television. He continues to find success playing Lando Calrissian in video games and a television series.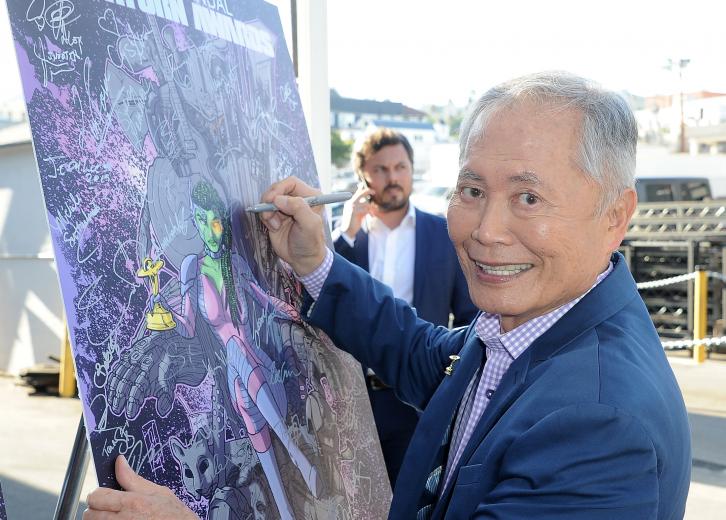 George Takei
- Age: 83
- Date of birth: April 20, 1937
George Takei's career spans television, film, theater, and radio, and he is both an ardent activist and a successful writer. Born Hosato Takei, he is known for playing Sulu in the 1960s series "Star Trek." Takei continues to act and does voice work as well.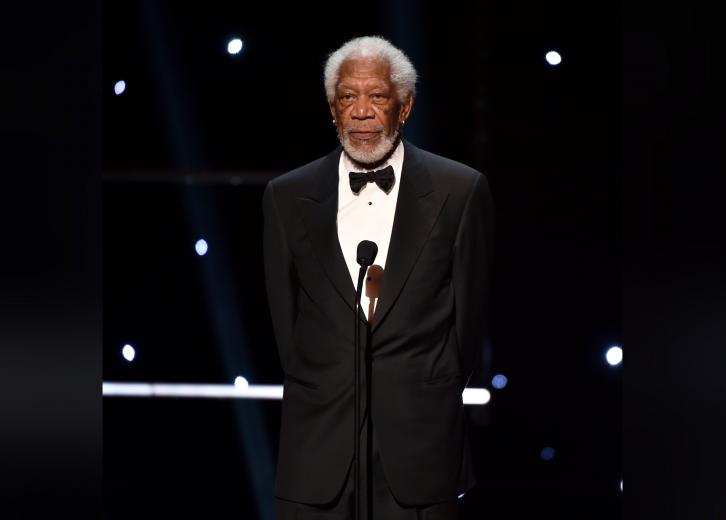 Morgan Freeman
- Age: 83
- Date of birth: June 1, 1937
Morgan Freeman found success with theater, television, and film work in the '70s and '80s. He won an Obie Award for performance for his successful portrayal of Hoke Colburn in Alfred Uhry's Pulitzer Prize-winning play "Driving Miss Daisy" and reprised the role in the 1989 film version with Jessica Tandy. He is working on several films that are in various stages of development.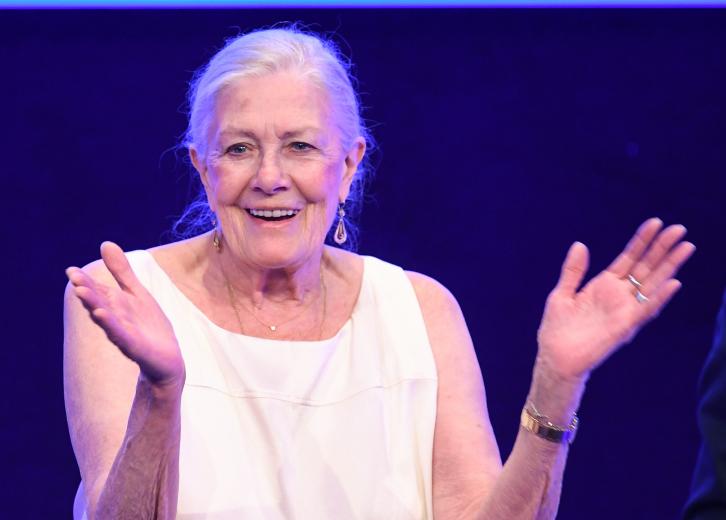 Vanessa Redgrave
- Age: 83
- Date of birth: Jan. 30, 1937
Daughter of renowned theatrical actor Michael Redgrave, Vanessa Redgrave followed in her father's footsteps and went on to have a successful stage, film, and television career. She's acted in everything from the 1974 Sidney Lumet film "Murder on the Orient Express" to the controversial FX television series, "Nip/Tuck." Redgrave is set to play Great Nana in the upcoming film "The Lost Girls."
You may also like: Most Emmy wins of all time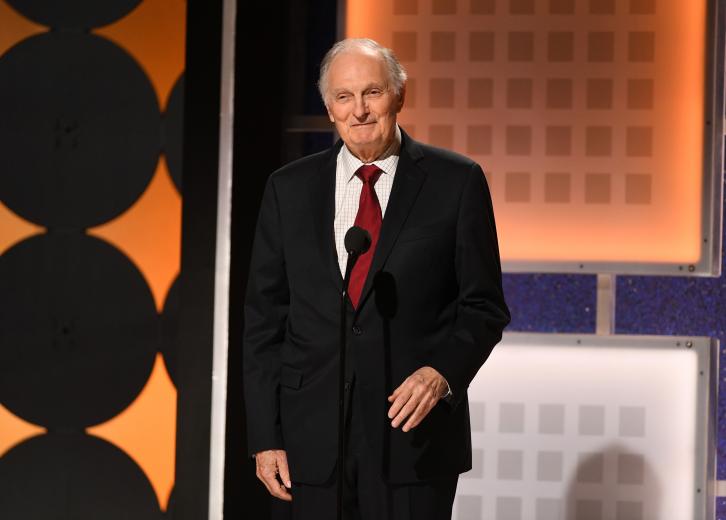 Alan Alda
- Age: 84
- Date of birth: Jan. 28, 1936
Alan Alda is successful in both television and film as a writer, actor, and director. For his well-known role as Hawkeye Pierce in the long-running television series "M.A.S.H," he won Emmy awards across three categories: best actor, outstanding writing, and outstanding directing. Often his roles reflect his liberal political leanings, and he continues to take outstanding roles in important films and television series, including the show "Ray Donovan."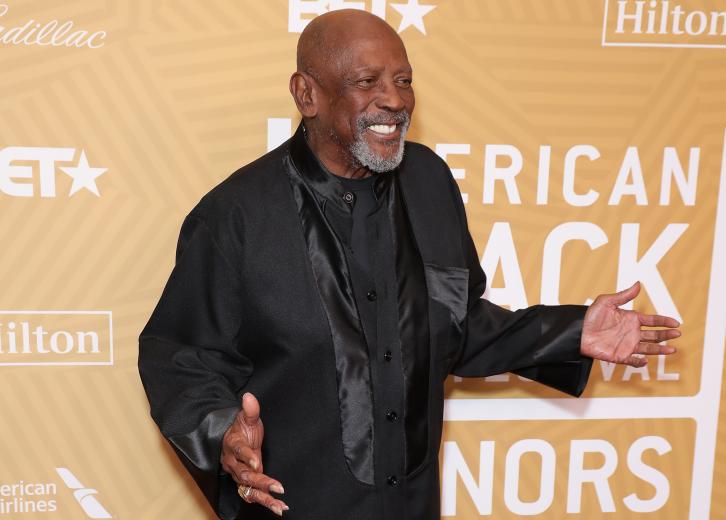 Louis Gossett Jr.
- Age: 84
- Date of birth: May 27, 1936
Louis Gossett Jr. is the first African American to win an Oscar for best supporting actor for his role as drill Sergeant Emil Foley in the 1982 film "An Officer and a Gentleman." Gossett started out with numerous television roles and continues to find success in both television and film.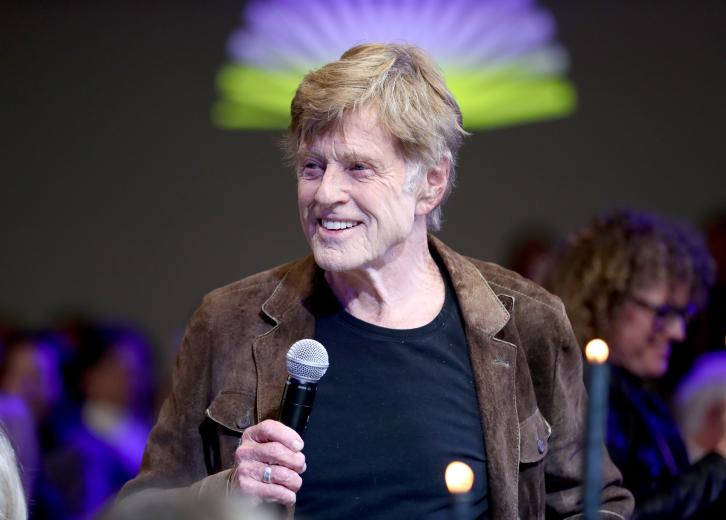 Robert Redford
- Age: 84
- Date of birth: August 18, 1936
Born Charles Robert Redford Jr. in Santa Monica, California, he went on to achieve great things in the entertainment industry including snagging the Lifetime Achievement Oscar in 2002. In addition to his many memorable roles, Redford founded the Sundance Film Festival in 1980. While IMDb listed his role in "Avengers: Endgame" as his last acting role, he continues to do voice work and work as an executive producer.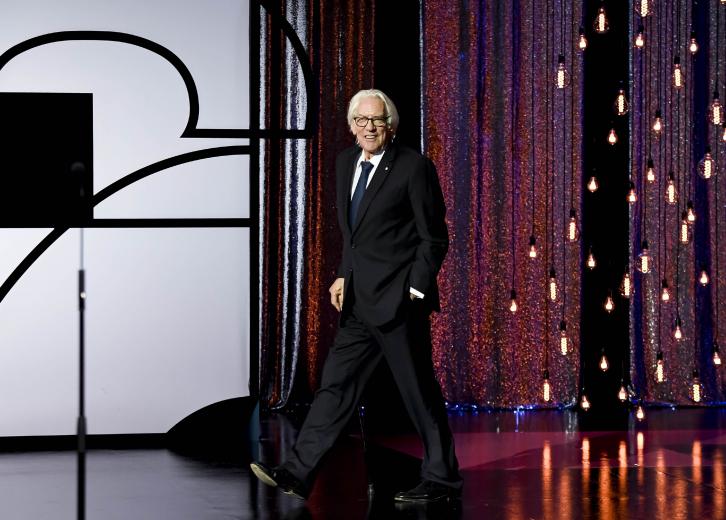 Donald Sutherland
- Age: 85
- Date of birth: July 17, 1935
Canadian actor Donald Sutherland got his big break with the role of Vernon L. Pinkley in the 1967 war film "The Dirty Dozen." He proved that not only could he do funny with his role in the 1970 comedy film "M.A.S.H.," but he could also take on more serious roles as he did in the 1980 Robert Redford film "Ordinary People." Sutherland still remains a formidable acting force and has a role in the HBO limited series "The Undoing."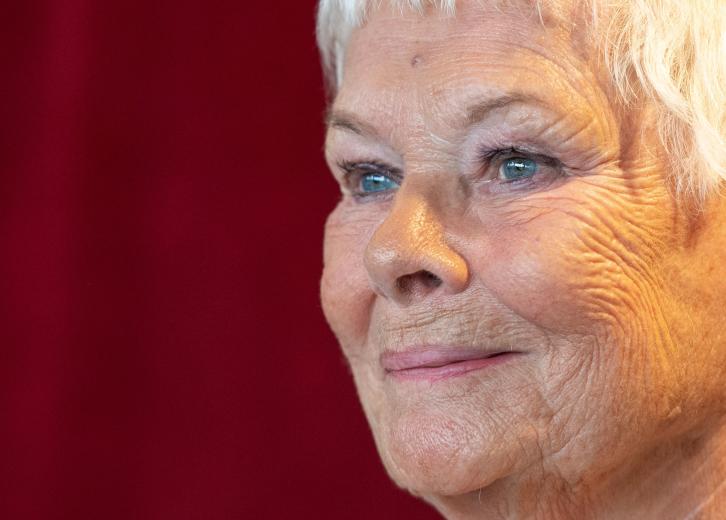 Judi Dench
- Age: 85
- Date of birth: Dec. 9, 1934
Born in York, England, as Judith Olivia Dench, the actress has performed on stage at the Old Vic Theatre, the National Theatre, and the Royal Shakespeare Company. Dame Judi Dench is also an accomplished film actor and received an Oscar for best supporting actress for her role as Queen Elizabeth I in the 1998 film "Shakespeare in Love." She has a role in the upcoming Kenneth Branagh film "Belfast."
You may also like: 50 classic movies turning 50 in 2020 you can catch up on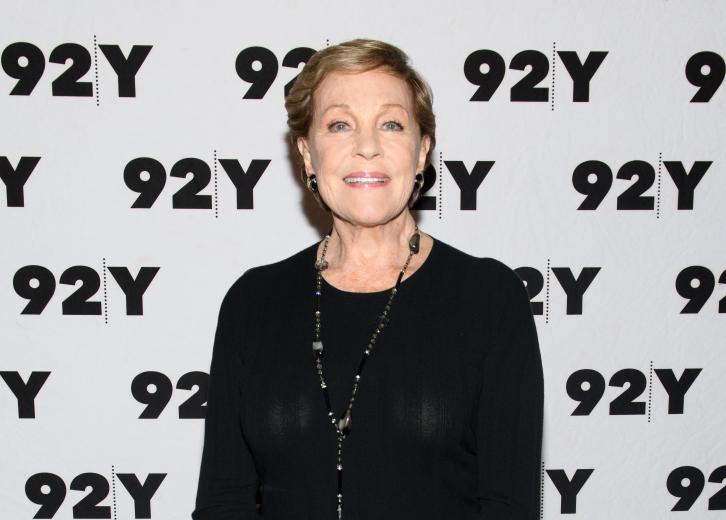 Julie Andrews
- Age: 85
- Date of birth: Oct. 1, 1935
Her most famous role is that of Maria in the 1965 film "The Sound of Music," though Julie Andrews also played the lovable Mary Poppins in the 1964 film of the same name. In more recent years, the actress voiced the Queen in several of the Shrek films and played Queen Clarisse Renaldi in "The Princess Diaries" and the 2004 sequel. Andrews continues to do voice work in both film and television.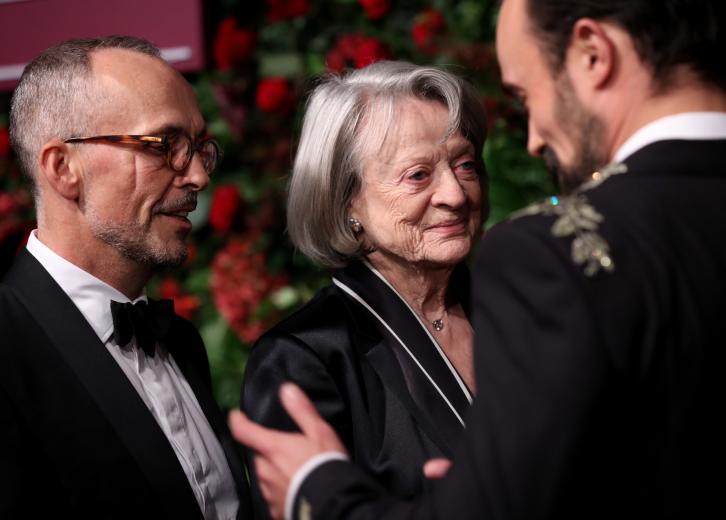 Maggie Smith
- Age: 85
- Date of birth: Dec. 28, 1934
Dame Maggie Smith was born in Essex, England, as Margaret Natalie Smith. Recent work included Smith reprising her role as Violet Crawley in the 2019 "Downton Abbey" film. One of her most well-known roles is as Professor Minerva McGonagall in the Harry Potter films, though she's acted in many popular films including "The Prime of Miss Jean Brodie," "Gosford Park" and "The First Wives Club."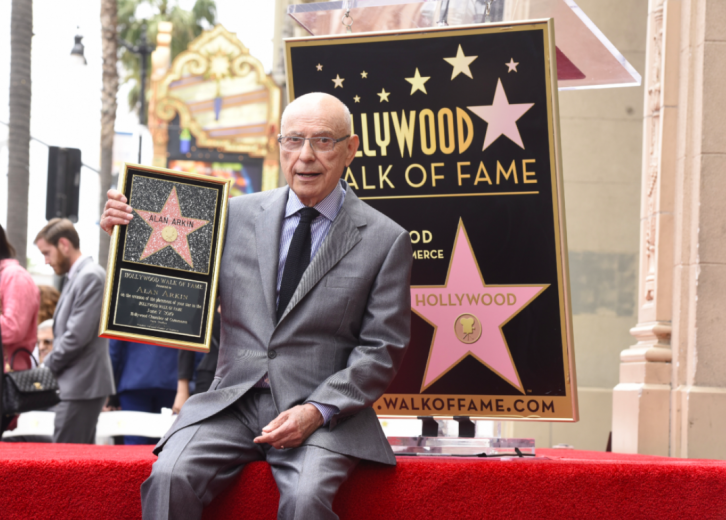 Alan Arkin
- Age: 86
- Date of birth: March 26, 1934
A veritable jack-of-all-trades, Alan Arkin is an actor, director, singer, producer, composer, and author. His career dates back to the 1950s, though his feature film debut came in the 1966 film "The Russians Are Coming, the Russians Are Coming," for which he received an Oscar nomination for best actor. Memorable performances include the role of Grandpa in "Little Miss Sunshine," as Lester Siegel in the film "Argo" alongside Ben Affleck and John Goodman, and his recent work in the television series "The Kominsky Method," which earned him several award nominations.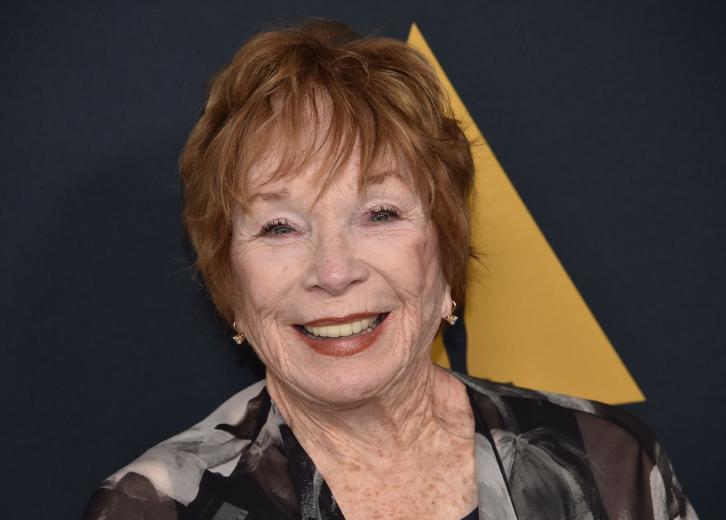 Shirley MacLaine
- Age: 86
- Date of birth: April 24, 1934
The older sister of screen actor Warren Beatty has acted on both Broadway and in feature films. Her film debut came in 1955 in the Alfred Hitchcock film "The Trouble With Harry," though she won her first Oscar for best actress for her performance as an overbearing mother in the 1983 film "Terms of Endearment."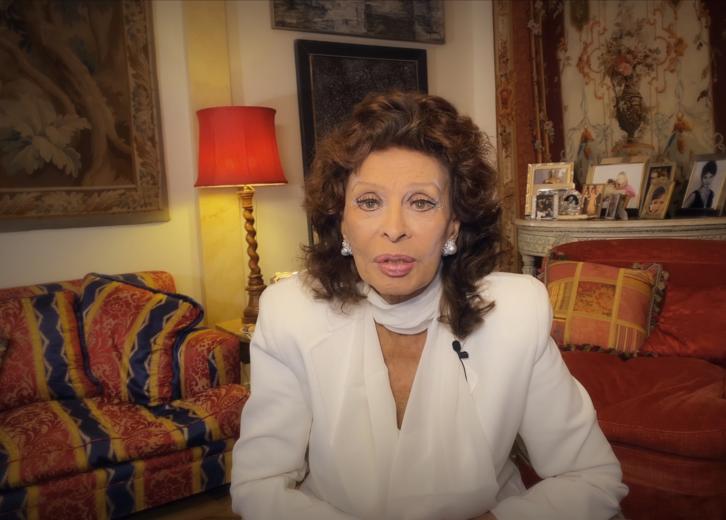 Sophia Loren
- Age: 86
- Date of birth: Sep. 20, 1934
Sophia Loren is an international movie star and has received critical acclaim in her native Italy as well as in the United States. Her role in the 1960s Italian film "Two Women," about the horrors a widow and her daughter face during World War II, won Loren the first best actress Oscar for a non-English language performance. The actress has taken on her first role in a decade as Madame Rosa, a Holocaust survivor, in the film "The Life Before Us," which was directed and co-written by her son Edoardo Ponti.
You may also like: 100 best John Wayne movies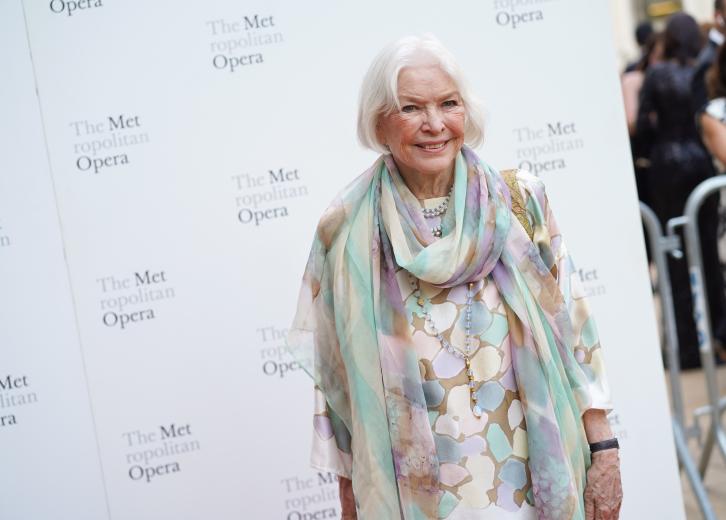 Ellen Burstyn
- Age: 87
- Date of birth: Dec. 7, 1932
One of Ellen Burstyn's first roles was as a showgirl on television's "The Jackie Gleason Show," though her big break didn't come until she was cast in the 1971 Peter Bogdanovich film "The Last Picture Show." She won the best actress Oscar for her 1974 performance in the film "Alice Doesn't Live Here Anymore." The actress has at least five upcoming films in her future.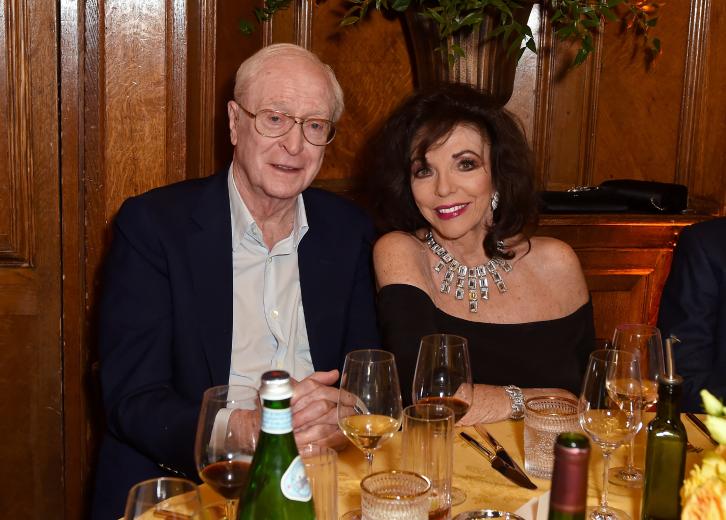 Michael Caine
- Age: 87
- Date of birth: March 14, 1933
Michael Caine was born Maurice Joseph Micklewhite in London, and changed his name in the interest of his acting career. Though the actor started out in theater, he eventually transitioned to film with numerous memorable performances in films like "Alfie," "Educating Rita," and "The Cider House Rules." The double Oscar winner continues to act in films, and according to IMDb, he has three films currently in post-production and another that has been announced.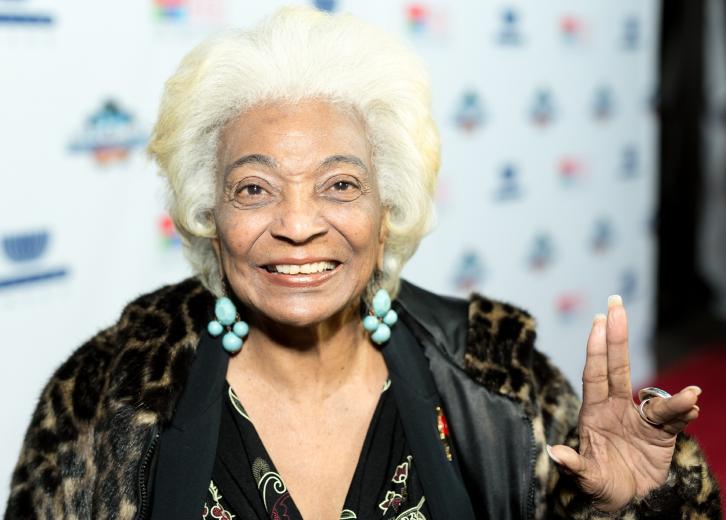 Nichelle Nichols
- Age: 87
- Date of birth: Dec. 28, 1932
Chicago-born Nichelle Nichols' career spans six decades. She started her career at 16 as a singer with the late, great Duke Ellington and his band. In 1959, she danced with Sammy Davis Jr. in "Porgy and Bess," her first film. In television, she is probably best known for her role as Lt. Nyota Uhura in "Star Trek: The Original Series."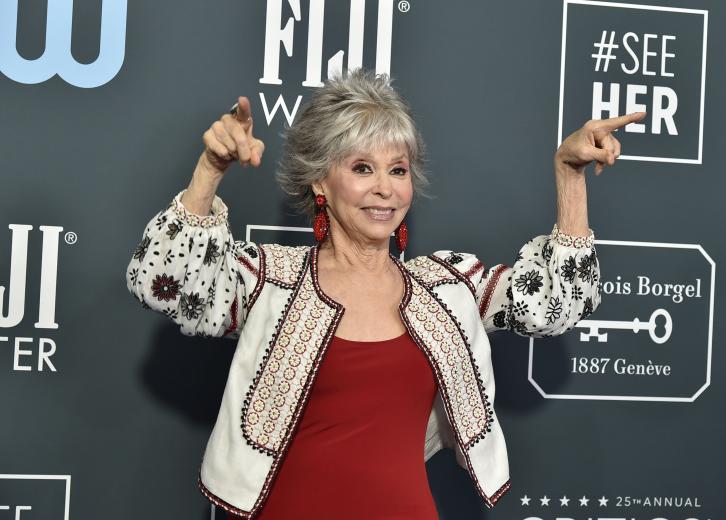 Rita Moreno
- Age: 88
- Date of birth: Dec. 11, 1931
One of the few entertainers to win an Emmy, Grammy, Oscar, and Tony, Rita Moreno is part of the EGOT Winners' Circle. Born Rosita Dolores Alverío in Puerto Rico, one of the actor's most memorable roles came when she played Anita in the 1961 film "West Side Story," for which she became the first Latina to win a best supporting actress Oscar. In 2021, she is set to star as Valentina in a Steven Spielberg remake of "West Side Story."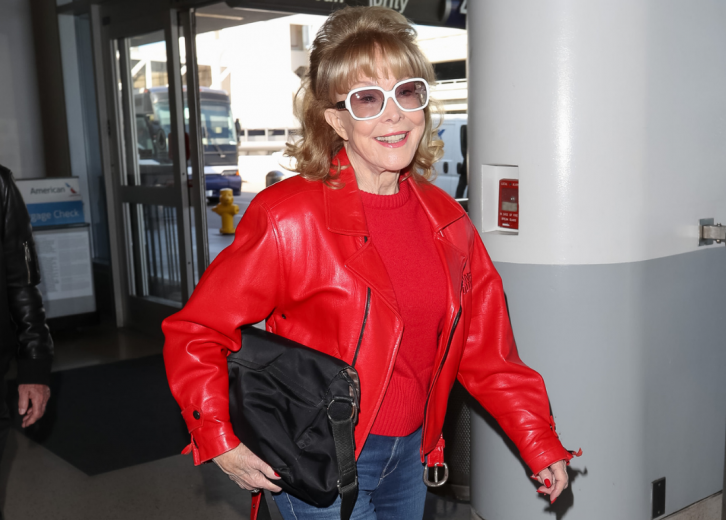 Barbara Eden
- Age: 89
- Date of birth: August 23, 1931
Barbara Eden's most well-known role is as a genie who grants wishes to the astronaut who released her from a bottle in the 1960s sitcom "I Dream of Jeannie." Born Barbara Jean Morehead in Tucson, Arizona, Eden acted in several television movies throughout her career. In 2019, she played Mrs. Claus in "My Adventures with Santa" and appeared on "The Real Housewives of Beverly Hills" as herself.
You may also like: 50 of the best 'SNL' skits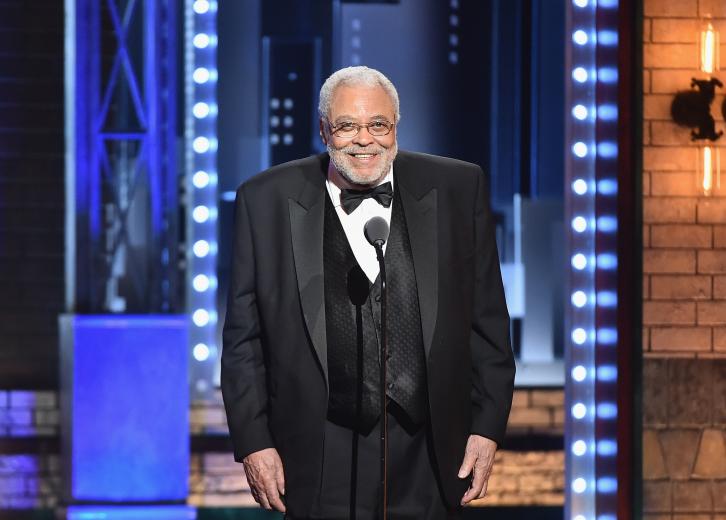 James Earl Jones
- Age: 89
- Date of birth: Jan. 17, 1931
In addition to his acting, James Earl Jones is also known for providing the iconic voices of Darth Vader in "Star Wars" and Mufasa in "The Lion King." His earliest television roles include turns on soap operas, but he is best known for films like "The Great White Hope," "Coming to America," and "Field of Dreams." He reprised the role of Jaffe Joffer in the upcoming film "Coming 2 America" and remains a prolific actor at 89.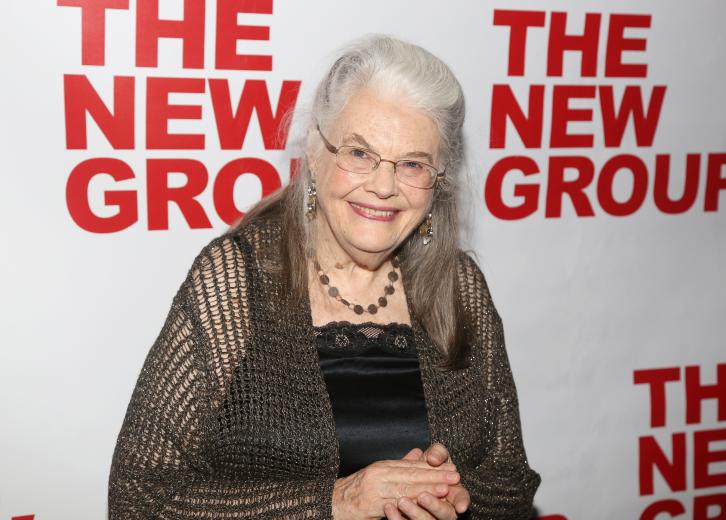 Lois Smith
- Age: 89
- Date of birth: Nov. 3, 1930
Known for her roles in the films "Minority Report," "Twister," and "Lady Bird," Lois Smith is also an accomplished stage actress. Her first film was "East of Eden" in 1955, and she continues to remain active in the industry, appearing in the 2020 film "Tesla," starring Ethan Hawke.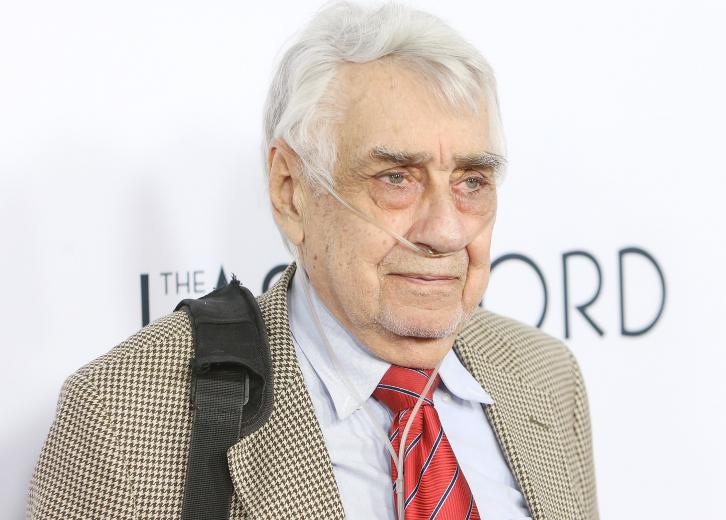 Philip Baker Hall
- Age: 89
- Date of birth: Sep. 10, 1931
Philip Baker Hall got a late start in the industry and didn't begin acting until 30. His most memorable performances came in the Paul Thomas Anderson films "Hard Eight," "Boogie Nights," and "Magnolia." His most recent acting role was in the 2020 Netflix show, "Messiah," which was canceled after the first season.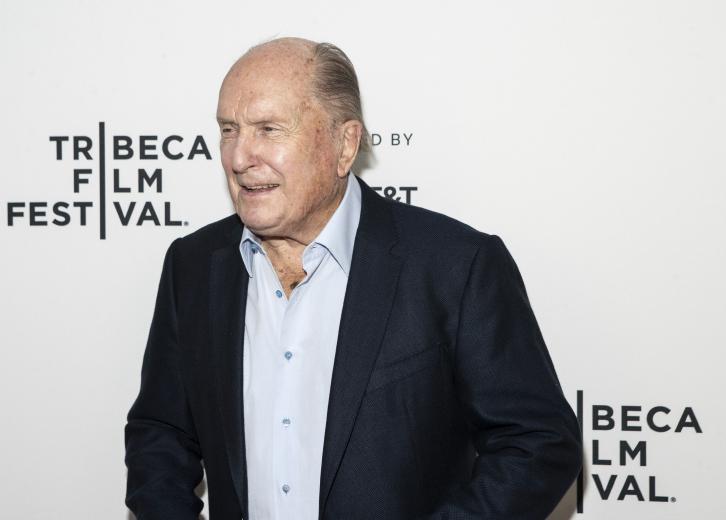 Robert Duvall
- Age: 89
- Date of birth: Jan. 5, 1931
His time in the military helped Robert Duvall get his start in the entertainment industry. The successful actor and director used the GI Bill to attend The Neighborhood Playhouse School of the Theatre in New York City where he studied under influential acting teacher Sanford Meisner. Duvall starred in "Apocalypse Now," "The Godfather," and "Colors" and is currently filming the movie "Hustle."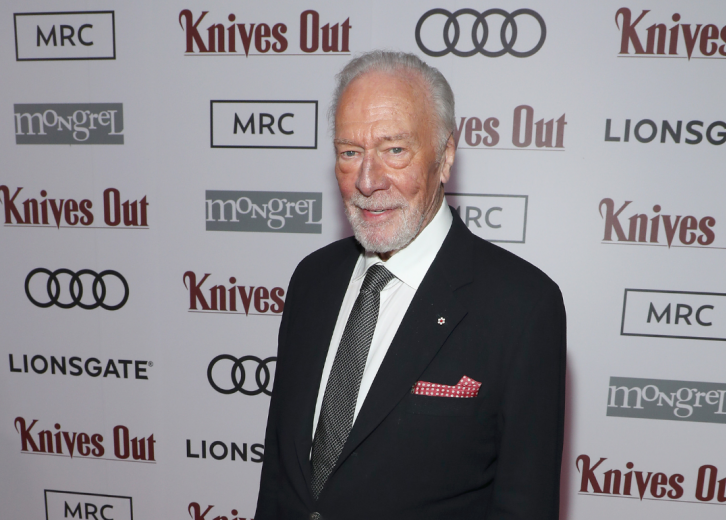 Christopher Plummer
- Age: 90
- Date of birth: Dec. 13, 1929
A skilled Shakespearan actor, Canadian-born Christopher Plummer's acting did not initially translate to the big screen, though he had several successful roles including his portrayal of Captain Von Trapp in the 1965 film "The Sound of Music" and his role as broadcast journalist Mike Wallace in the 1999 film "The Insider." One of the defining moments in his long career came when, at 82, he won the Oscar for best supporting actor for his work in "Beginners," which made him the oldest actor to win an Academy Award.
You may also like: 40 Black artists music wouldn't be the same without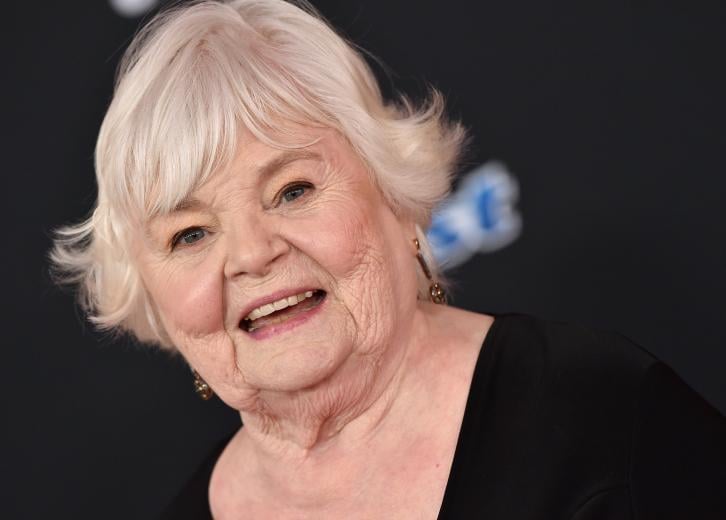 June Squibb
- Age: 90
- Date of birth: Nov. 6, 1929
June Squibb became an Oscar nominee at 84 for her role in the 2013 Alexander Payne film "Nebraska." Her diverse career has seen her playing everything from the stripper Electra in the Broadway show "Gypsy," to an uncredited role as the voice of Michael's mother on the television show "The Office." Squibb continues to act in both film and television and had a recent role on the show "Good Girls."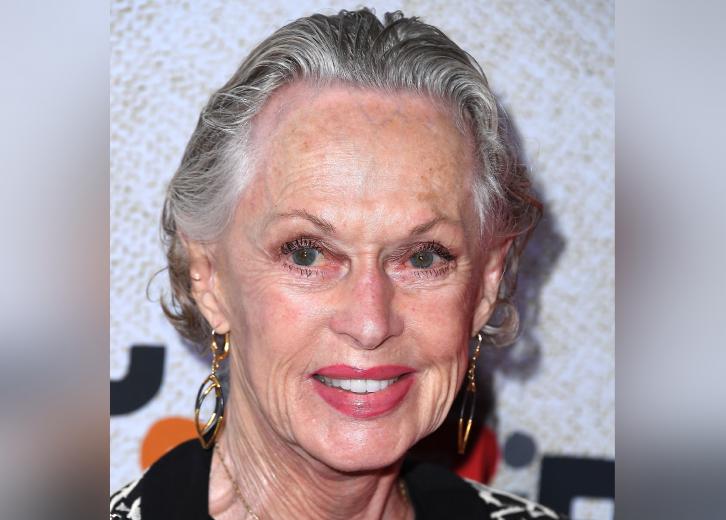 Tippi Hedren
- Age: 90
- Date of birth: Jan. 19, 1930
Born Nathalie Kay Hedren, actress Tippi Hedren was discovered by famed director Alfred Hitchcock when he saw her in a television commercial. Hedren acted in two Hitchcock films—"The Birds" and "Marnie." She went on to roles in several television series over the next several decades.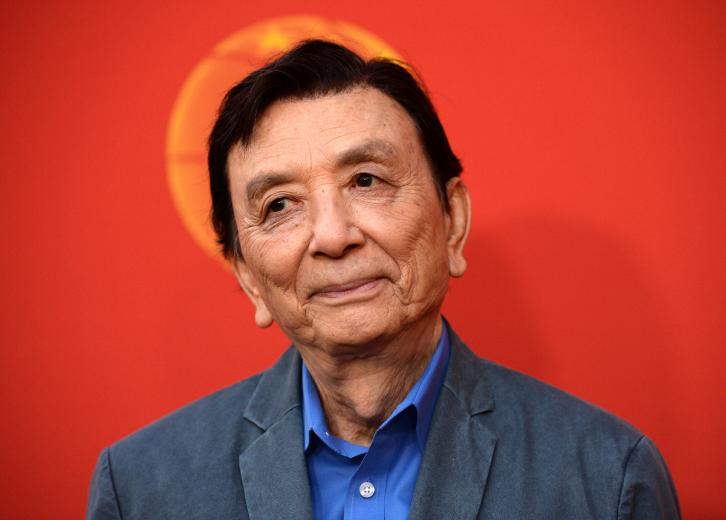 James Hong
- Age: 91
- Date of birth: Feb. 22, 1929
One of the founders of the East-West Players, an Asian American theater in Los Angeles, James Hong has more than 600 acting credits. Three of the films he appeared in—"Chinatown," "Airplane," and "Blade Runner"—were selected by the Library of Congress for inclusion in the National Film Registry because of their cultural, historical, and aesthetic significance.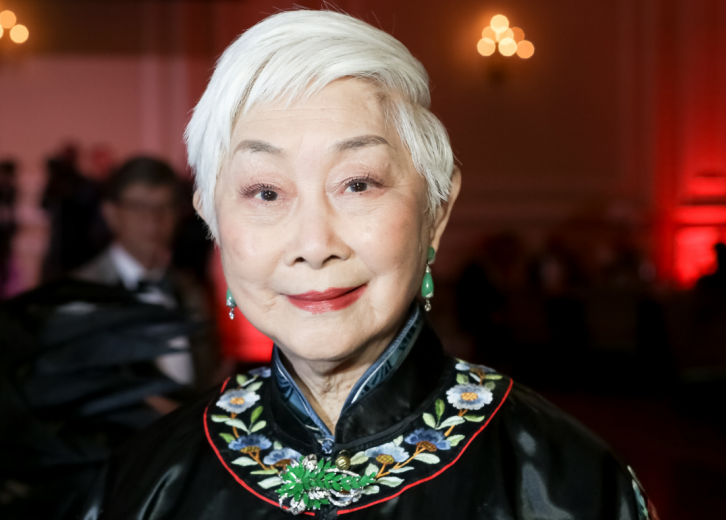 Lisa Lu
- Age: 93
- Date of birth: Jan. 19, 1927
The Chinese-born actress migrated to the United States in the 1950s. Lu had notable roles in the 1987 film "The Last Emperor" and in the 1993 film "The Joy Luck Club." At 91, she appeared in the popular 2018 film "Crazy Rich Asians" as the family matriarch.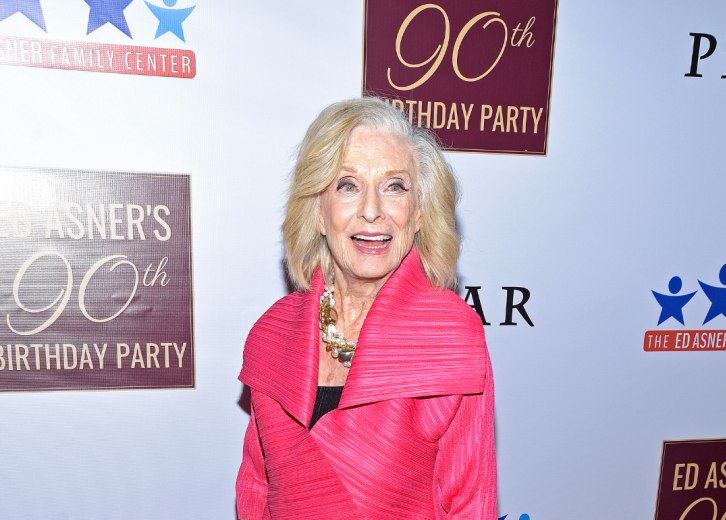 Cloris Leachman
- Age: 94
- Date of birth: April 30, 1926
At 82, Cloris Leachman proved age is just a number when she appeared on the television show "Dancing With The Stars." Leachman's breakthrough role came as the neglected high school football coach's wife in the 1971 film "The Last Picture Show," which won her an Oscar for best supporting actress. Her most memorable television role was on "The Mary Tyler Moore Show" as landlady Phyllis Lindstrom.
You may also like: The most famous actor the same age as you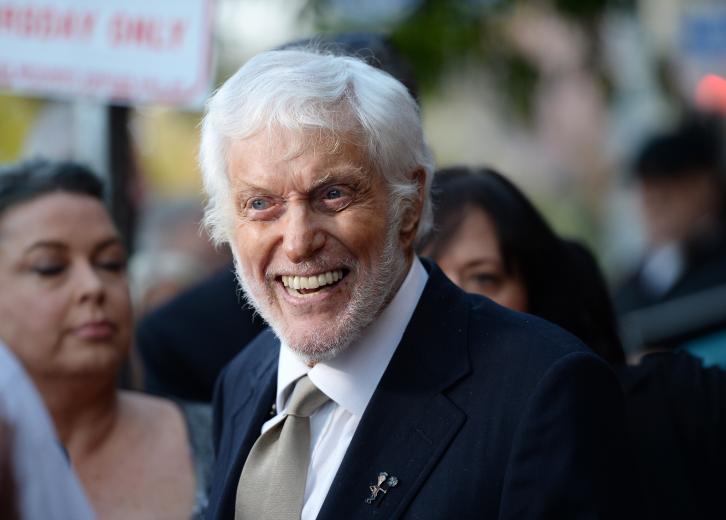 Dick Van Dyke
- Age: 94
- Date of birth: Dec. 13, 1925
Born Richard Wayne Van Dyke, the actor got his start in television on "The Phil Silvers Show" and also appeared on "The Ed Sullivan Show" as a sketch actor. By 1961, Van Dyke got his own show "The Dick Van Dyke Show," which ran until 1966. His early films include 1963s "Bye Bye Birdie" and 1964s "Mary Poppins." He is set to star with Louis Gossett Jr. in the upcoming film, "Capture The Flag."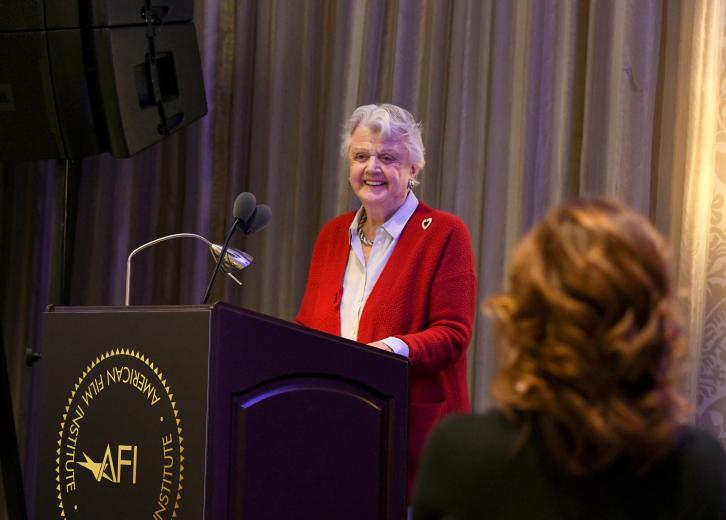 Angela Lansbury
- Age: 95
- Date of birth: Oct. 16, 1925
Even at 95, actress Angela Lansbury has a role in the forthcoming film "The Adventures of Buddy Thunder." Lansbury got her start in the entertainment industry in the 1944 film "Gaslight." She is known for her role as mystery writer Jessica Fletcher in the long-running television series "Murder, She Wrote" and her voice role as Mrs. Potts in the 1991 Disney classic animated film "Beauty and The Beast."
Cicely Tyson
- Age: 95
- Date of birth: Dec. 19, 1924
Cicely Tyson got her start in the modeling industry when she was discovered by a fashion editor from Ebony magazine. Though she began her acting career in theater, she quickly found her footing in the film industry and was nominated for her first Oscar for her role in the 1972 film "Sounder." In 2019, Tyson finally snagged the golden statue when she became the first Black woman to win an Honorary Oscar.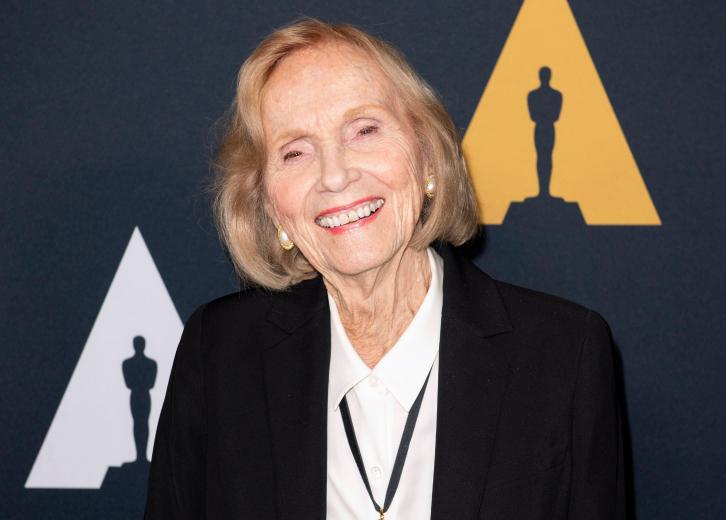 Eva Marie Saint
- Age: 96
- Date of birth: July 4, 1924
Two of Eva Marie Saint's most memorable roles are her Oscar-winning role in the 1954 Elia Kazan film "On The Waterfront" and her role in Alfred Hitchcock's 1959 film "North By Northwest." Her most recent role was as Mother Saint-Raphael in the 2019 film "Mariette In Ecstasy."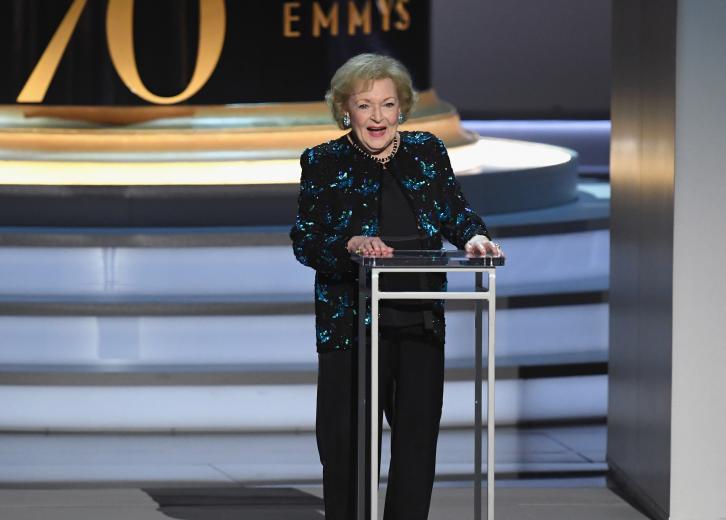 Betty White
- Age: 98
- Date of birth: Jan. 17, 1922
An animal lover and animal rights activist, Betty White, remains active in the entertainment industry even in her late 90s. She began her acting career in the 1940s and is most famous for her roles as Sue Ann Nivens in "The Mary Tyler Moore Show" and Rose Nylund in "The Golden Girls."
You may also like: 25 most popular Emmy-nominated shows of 2019