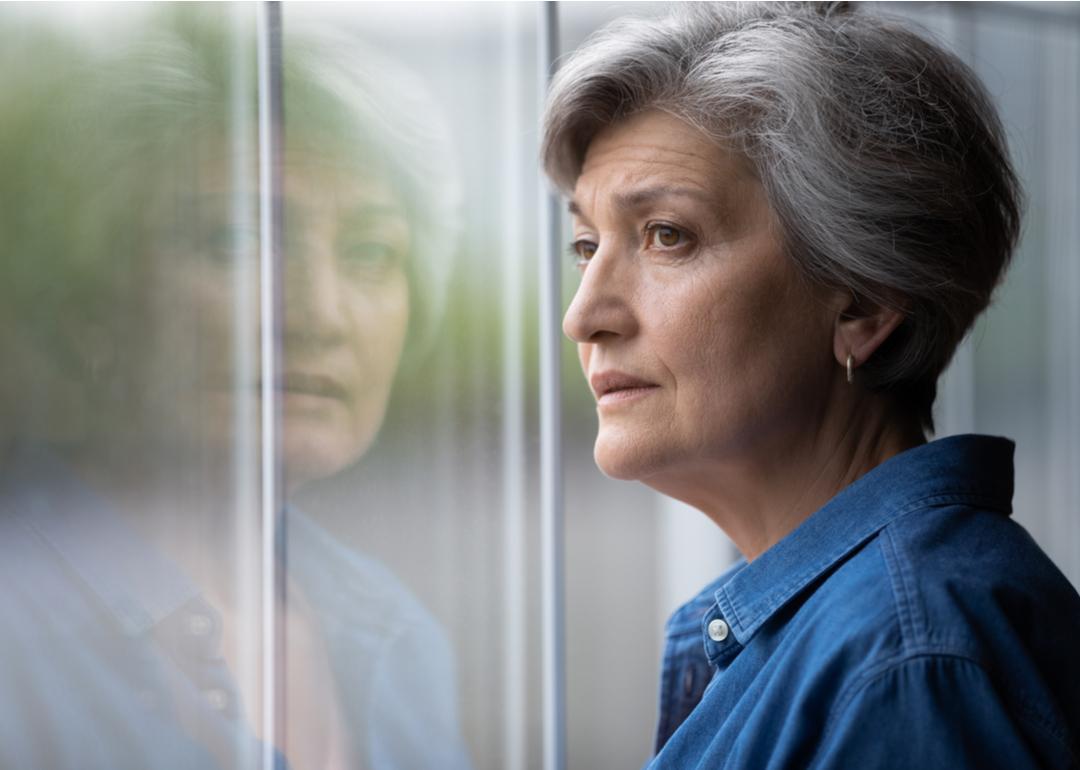 States with the highest rates of depression
States with the highest rates of depression
Depression is the leading cause of disability worldwide, according to the National Alliance on Mental Illness (NAMI). Those who suffer from it are at much greater risk for things like metabolic and cardiovascular disease, and the global economy loses $1 trillion in lost productivity every year to anxiety and depression disorders alone. Substance abuse is more prevalent among people with depression. Young people, who are more than twice as likely to drop out of school when they suffer from depression, are especially vulnerable.
That was all bad enough before the COVID-19 pandemic created economic and social conditions that were ripe for a quieter but equally crushing medical crisis to emerge—in mental health. That crisis has arrived in the form of a dramatic nationwide spike in cases of depression and anxiety since the arrival of the virus—and it's not hard to understand why. Many who were struggling before the pandemic, and even many who weren't, were pushed toward depression by months of stress, isolation, loss of control, change, instability, and uncertainty—all of which played out against a backdrop of frightening social unrest.
Rates of depression, however, vary considerably from one state to the next. Here, Stacker examines the prevalence of depression in every state in America and then breaks down those findings by key demographics like sex, race, and income.
To determine the states with the highest rates of depression, Stacker used data from the Centers for Disease Control and Prevention (CDC)'s Behavioral Risk Factor Surveillance System. All 50 states and Washington D.C. are ranked based on the share of the sampled population that reported a depression diagnosis in 2019, with one exception: 2018 data was used for New Jersey due to the unavailability of 2019 data for this state. The national median for diagnosed depression rates is 19.9%.
It's important to note that the findings exclude the time of the pandemic and do not represent the dramatic uptick in cases—particularly in major depressive episodes—that many states are reporting.
You may also like: Best states for health care