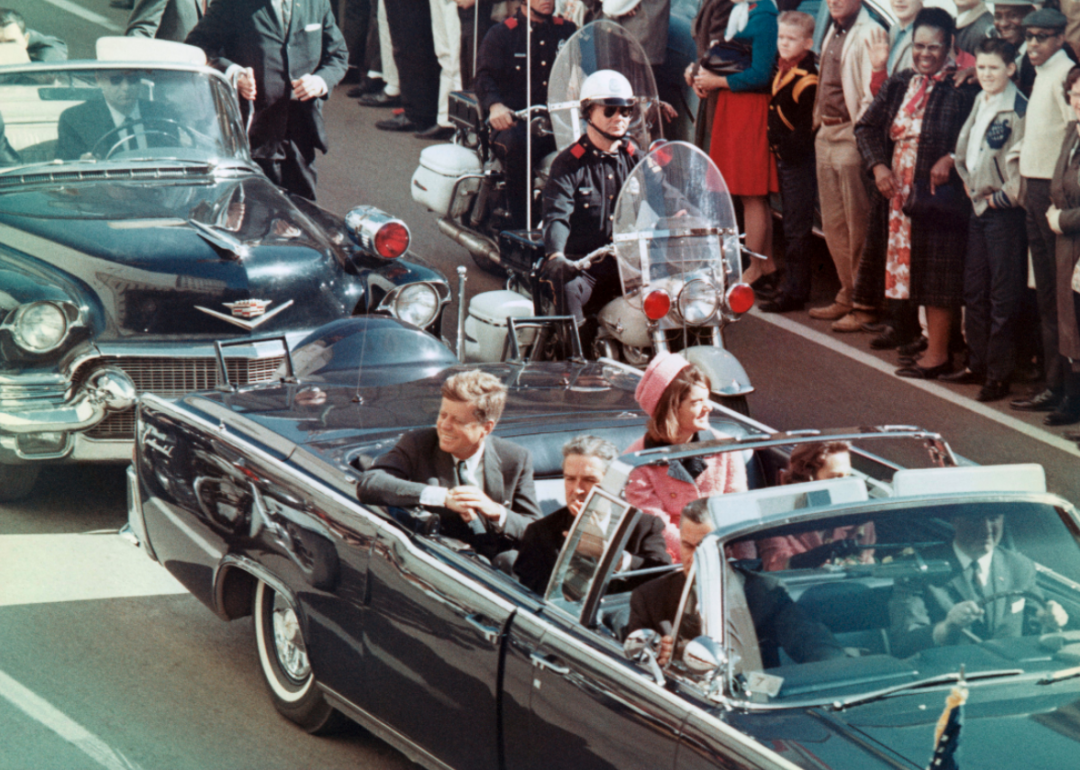 US political history from the year you were born
US political history from the year you were born
There's no denying that the past 100 years have been a transformative time for the entire world, but particularly for the United States as a nation. With the two major political parties established, the country cast their votes in more than 25 elections, leading to the election of the first African American president and the first female vice president—who is also the first person of color to be elected to that role.
It was also a century of war, as the United States entered into World War II, the Vietnam War, the Cold War, the Korean War, and the Iraq War, to name a few. While the armed forces were finally desegregated, the cost and bloodshed associated with what many citizens deemed to be unnecessary endeavors led to strong antiwar protests that challenged Americans' views of the country's military entanglements.
National alliances grew and changed, with the United States entering NATO and engaging in a prolonged conflict with the Soviet Union and other potentially communist enemies.
While it has been a century tinged with hardship and strife, the United States has also seen a huge wave of social activism, as communities of color, women, and the LGBTQ+ community fought to pass legislation that would truly grant Americans equal opportunity under the law—from the Civil Rights Act to the case Obergefell v. Hodges, which legalized gay marriage across the country.
To put these changes into perspective, Stacker compiled a list of notable U.S. political occurrences from the past century from a variety of news articles, nonprofits, government pages, and historical records. From Warren G. Harding's election as the United States' 29th president in 1921 to Joe Biden's election as the United States' 46th president in 2020, read on to find out what was happening in American politics during the year you were born.
You may also like: States that have accepted the most refugees in the past decade