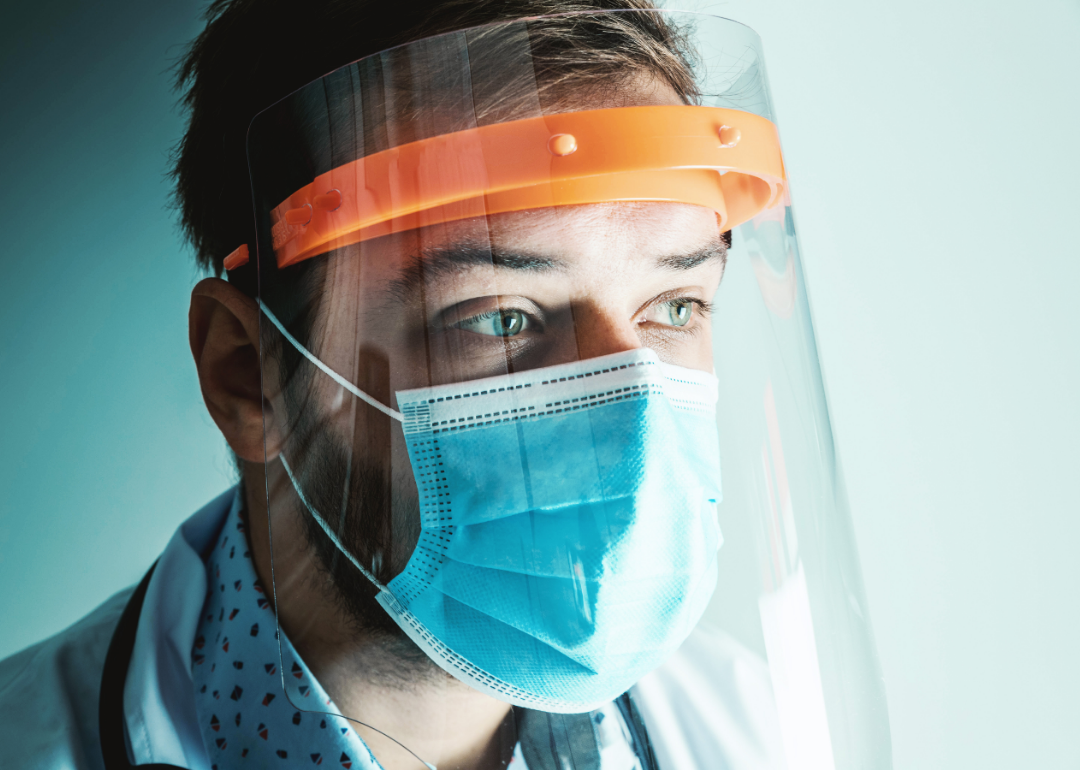 Breaking down how every state has responded to COVID-19
Breaking down how every state has responded to COVID-19
Since May, when states began initiating their own reopening plans, the national response to COVID-19 has varied significantly across state lines. A number of states began reopening sooner than experts recommended, while others moved more slowly. When states reopened and how residents there behaved, had direct impacts on new spikes in COVID-19 cases, hospitalizations, and even deaths. As other countries have more or less returned to normal, the United States is in a freefall of sorts as states see record numbers of COVID-19 on a daily basis.
A number of states have enforced new shutdown protocols of varying degrees to meet the crisis of skyrocketing case counts that eclipse the highest numbers from the spring. To examine how every state has responded to COVID-19, Stacker compiled state policies and actions from seven different sources. All data are as of Nov. 30. Sources for this piece are varied and come from the following:
For each state, we've broken down information on testing and tracing; guidance for nursing homes and assisted living facilities; compassionate release of prisoners statewide; housing support policy scores; and current opening status. Keep reading to see how different states' response plans compare to your own.
You may also like: 27 factors that make you vulnerable to COVID-19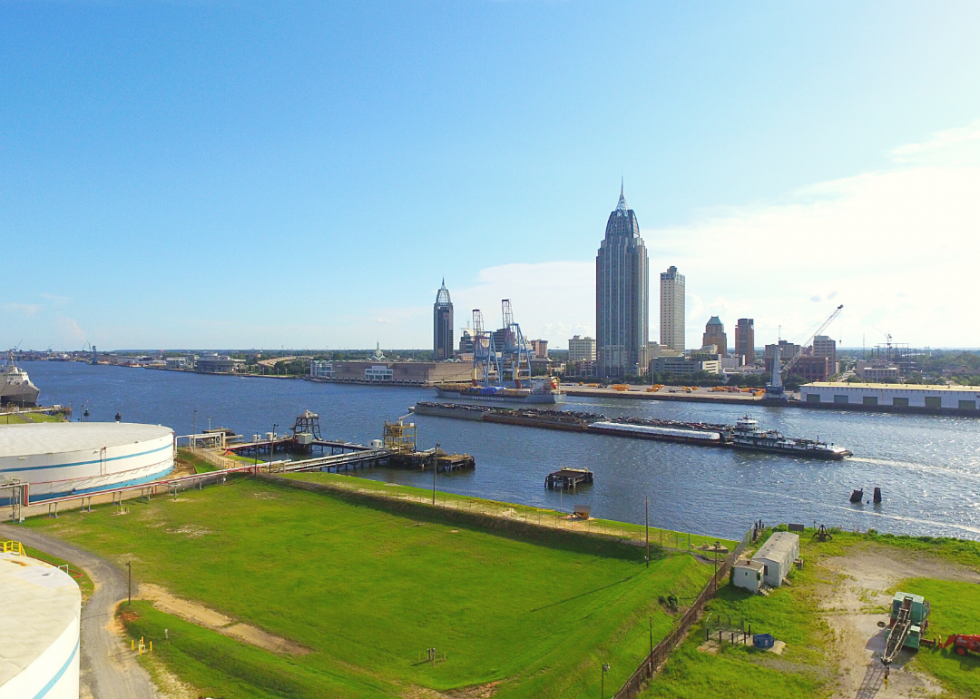 1 / 51
Alabama
Spring stay-at-home order: Yes (April 4 to April 30)
Testing and tracing:
- COVID-19 testing:
--- 23.3% to mitigation target
--- 6.3% to suppression target
- Contact tracing: 4.2% to target (404 out of 9,544 needed tracers hired)
Guidance for nursing homes and assisted living facilities:
- Visitation: Prohibited
- Daily symptom screening: Required
- Use of PPE: Required
Compassionate release of prisoners statewide:
- Jails: Yes
- Prisons: No
Housing support policy score: 0/5
- State renting population: 1,434,431
Current opening status: Paused
- Stay-at-home order: Lifted
- Mandatory quarantine for travelers: None
- Large gatherings: No limit
- Restaurants: Reopened to dine-in service
- Mask mandate: Yes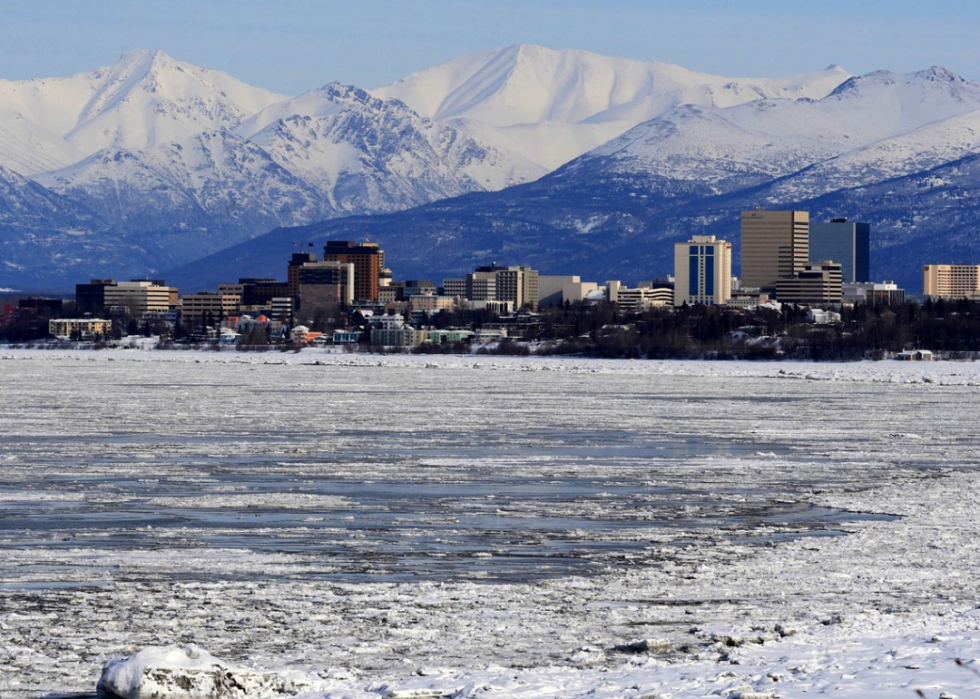 2 / 51
Alaska
Spring stay-at-home order: Yes (March 28 to April 24)
Testing and tracing:
- COVID-19 testing:
--- 306.1% to mitigation target
--- 83.4% to suppression target
- Contact tracing: 10.6% to target (234 out of 2,214 needed tracers hired)
Guidance for nursing homes and assisted living facilities:
- Visitation: Prohibiting recommended
- Daily symptom screening: Recommended
- Use of PPE: Recommended
Compassionate release of prisoners statewide:
- Jails: No
- Prisons: No
Housing support policy score: 0.5/5
- State renting population: 237,900
Current opening status: Reopened
- Stay-at-home order: Lifted
- Mandatory quarantine for travelers: All travelers
- Large gatherings: No limit
- Restaurants: Reopened to dine-in service
- Mask mandate: No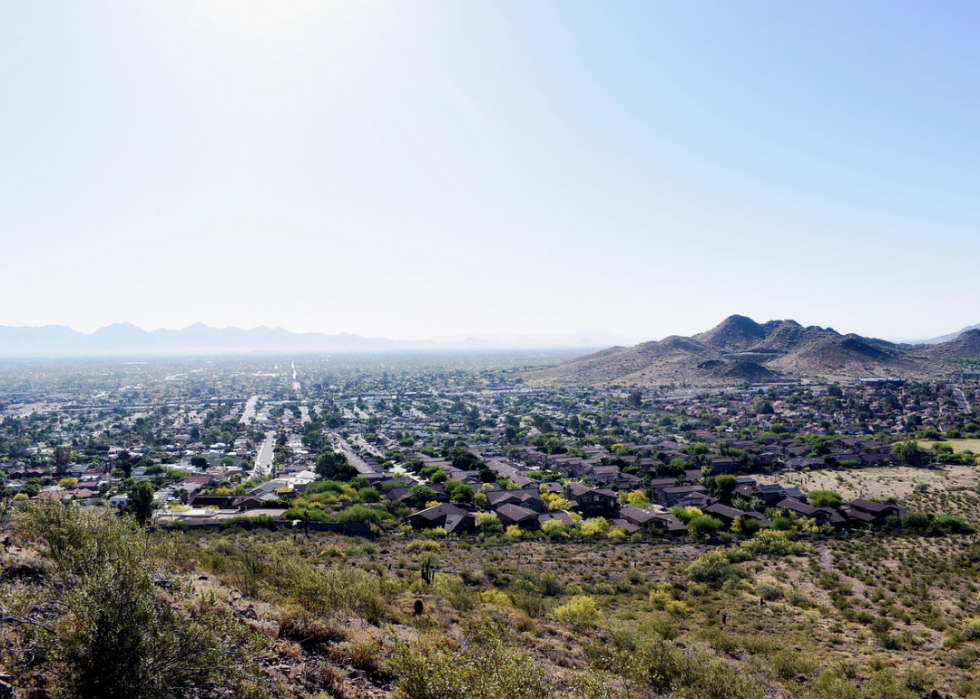 3 / 51
Arizona
Spring stay-at-home order: Yes (March 31 to May 15)
Testing and tracing:
- COVID-19 testing:
--- 56.4% to mitigation target
--- 15.4% to suppression target
- Contact tracing: 3.5% to target (396 out of 11,192 needed tracers hired)
Guidance for nursing homes and assisted living facilities:
- Visitation: Prohibiting recommended
- Daily symptom screening: Required
- Use of PPE: Required
Compassionate release of prisoners statewide:
- Jails: No
- Prisons: No
Housing support policy score: 0.5/5
- State renting population: 2,462,278
Current opening status: New restrictions imposed
- Stay-at-home order: Lifted
- Mandatory quarantine for travelers: Lifted
- Large gatherings: >50 prohibited
- Restaurants: New service limits
- Mask mandate: No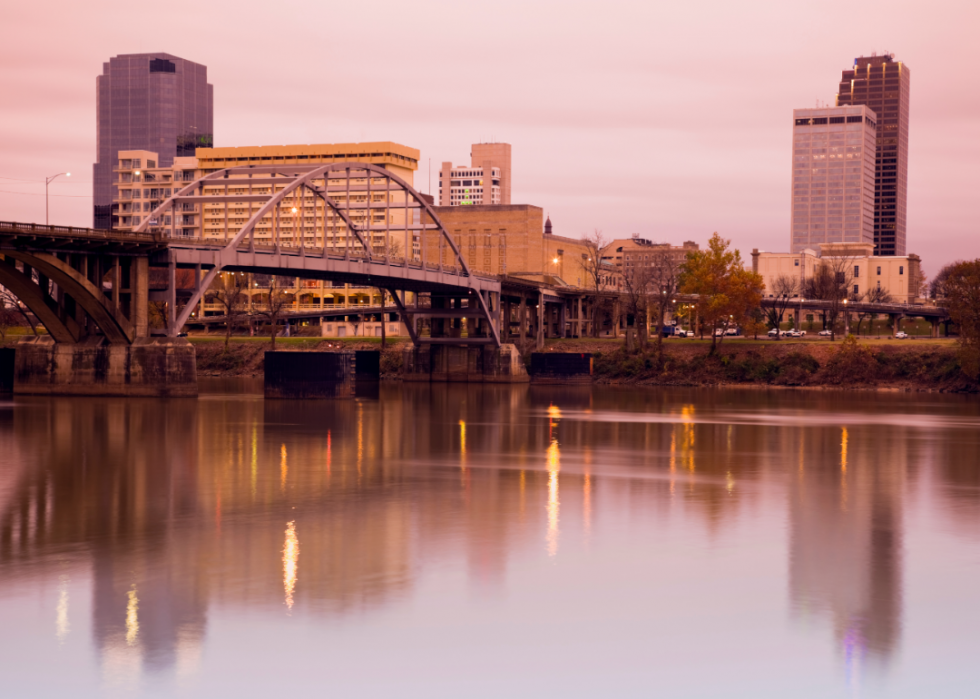 4 / 51
Arkansas
Spring stay-at-home order: No
Testing and tracing:
- COVID-19 testing:
--- 20.0% to mitigation target
--- 5.4% to suppression target
- Contact tracing: 5.5% to target (374 out of 6,779 needed tracers hired)
Guidance for nursing homes and assisted living facilities:
- Visitation: Prohibited
- Daily symptom screening: Required
- Use of PPE: Recommended
Compassionate release of prisoners statewide:
- Jails: No
- Prisons: Yes (430 inmates released)
Housing support policy score: 0.5/5
- State renting population: 963,380
Current opening status: Paused
- Stay-at-home order: -
- Mandatory quarantine for travelers: Lifted
- Large gatherings: No limit
- Restaurants: Reopened to dine-in service with capacity limits
- Mask mandate: Yes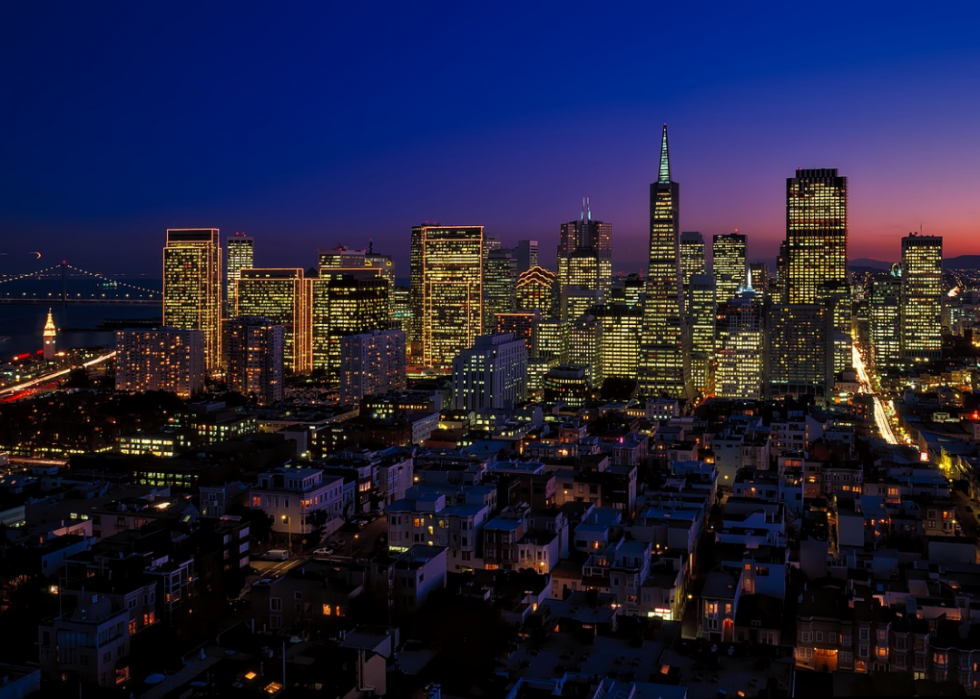 5 / 51
California
Spring stay-at-home order: Yes (March 19 to May 12)
Testing and tracing:
- COVID-19 testing:
--- 83.0% to mitigation target
--- 22.5% to suppression target
- Contact tracing: 28.9% to target (10,600 out of 36,729 needed tracers hired)
Guidance for nursing homes and assisted living facilities:
- Visitation: Prohibited
- Daily symptom screening: Recommended
- Use of PPE: Required
Compassionate release of prisoners statewide:
- Jails: Yes
- Prisons: Yes (3,418 inmates released)
Housing support policy score: 0.83/5
- State renting population: 17,035,151
Current opening status: New restrictions imposed
- Stay-at-home order: Statewide
- Mandatory quarantine for travelers: None
- Large gatherings: All gatherings prohibited
- Restaurants: Reopened to dine-in service with capacity limits
- Mask mandate: Yes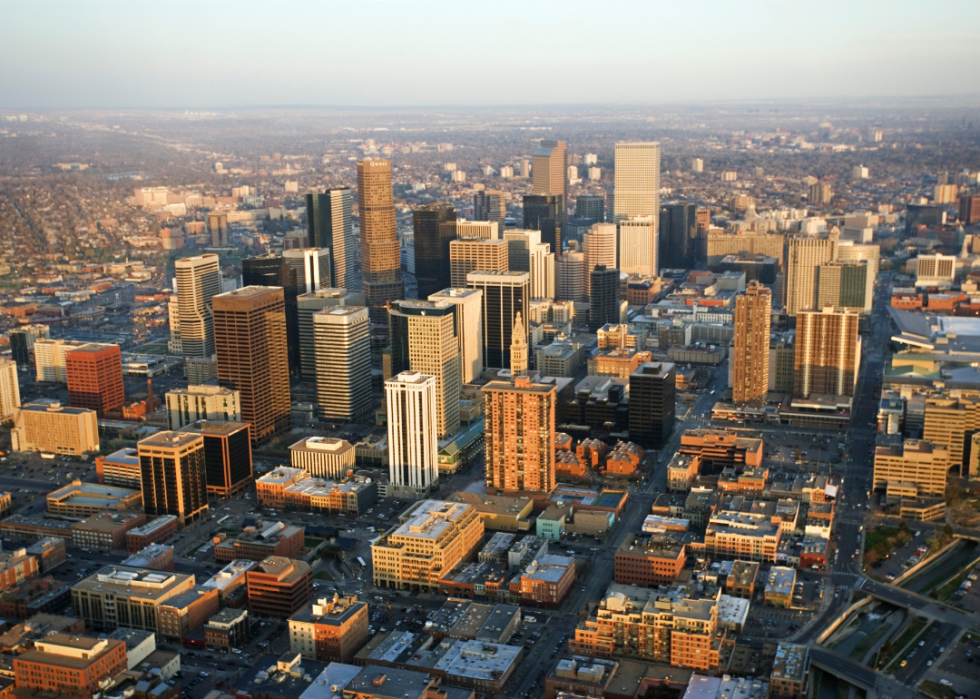 6 / 51
Colorado
Spring stay-at-home order: Yes (March 26 to April 26)
Testing and tracing:
- COVID-19 testing:
--- 309.7% to mitigation target
--- 86.1% to suppression target
- Contact tracing: 2.8% to target (588 out of 21,121 needed tracers hired)
Guidance for nursing homes and assisted living facilities:
- Visitation: Prohibited
- Daily symptom screening: Required
- Use of PPE: Required
Compassionate release of prisoners statewide:
- Jails: No
- Prisons: Yes (310 inmates released)
Housing support policy score: 1.45/5
- State renting population: 1,789,202
Current opening status: New restrictions imposed
- Stay-at-home order: Lifted
- Mandatory quarantine for travelers: None
- Large gatherings: >10 prohibited
- Restaurants: Reopened to dine-in service with capacity limits
- Mask mandate: Yes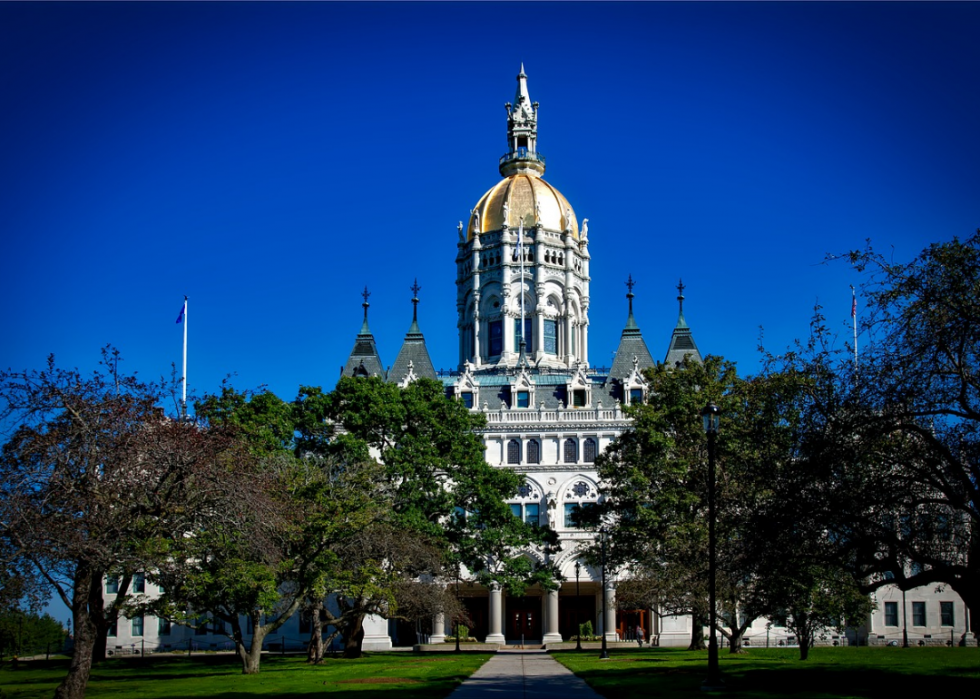 7 / 51
Connecticut
Spring stay-at-home order: Yes (March 23 to May 20)
Testing and tracing:
- COVID-19 testing:
--- 525.5% to mitigation target
--- 149.7% to suppression target
- Contact tracing: 11.4% to target (860 out of 7,514 needed tracers hired)
Guidance for nursing homes and assisted living facilities:
- Visitation: No guidance
- Daily symptom screening: No guidance
- Use of PPE: Recommended
Compassionate release of prisoners statewide:
- Jails: No
- Prisons: Yes (2,000 inmates released)
Housing support policy score: 2.80/5
- State renting population: 1,057,962
Current opening status: New restrictions imposed
- Stay-at-home order: Lifted
- Mandatory quarantine for travelers: From certain states
- Large gatherings: >10 prohibited
- Restaurants: New service limits
- Mask mandate: Yes
8 / 51
Delaware
Spring stay-at-home order: Yes (March 24 to May 31)
Testing and tracing:
- COVID-19 testing:
--- 220.1% to mitigation target
--- 60.5% to suppression target
- Contact tracing: 13.8% to target (211 out of 1,526 needed tracers hired)
Guidance for nursing homes and assisted living facilities:
- Visitation: Prohibiting recommended
- Daily symptom screening: Recommended
- Use of PPE: Recommended
Compassionate release of prisoners statewide:
- Jails: Yes (440 inmates released)
- Prisons: No
Housing support policy score: 0.88/5
- State renting population: 259,631
Current opening status: New restrictions imposed
- Stay-at-home order: Lifted
- Mandatory quarantine for travelers: Lifted
- Large gatherings: >10 prohibited
- Restaurants: Reopened to dine-in service with capacity limits
- Mask mandate: Yes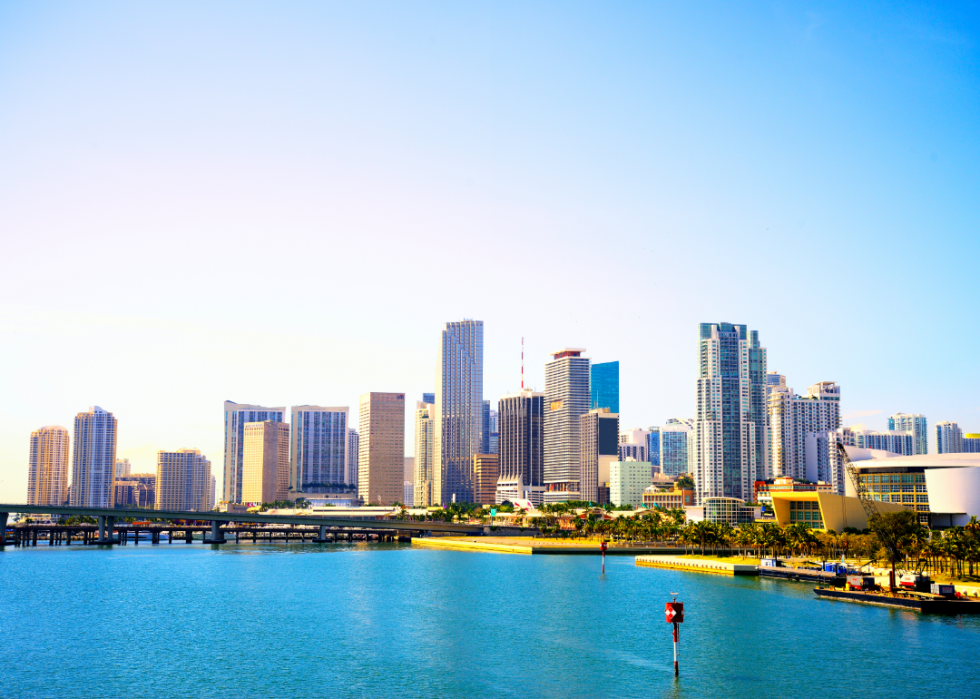 9 / 51
Florida
Spring stay-at-home order: Yes (April 3 to May 4)
Testing and tracing:
- COVID-19 testing:
--- 51.9% to mitigation target
--- 14.0% to suppression target
- Contact tracing: 9.8% to target (2,600 out of 26,489 needed tracers hired)
Guidance for nursing homes and assisted living facilities:
- Visitation: Prohibited
- Daily symptom screening: Required
- Use of PPE: Required
Compassionate release of prisoners statewide:
- Jails: No
- Prisons: Yes (3 inmates released)
Housing support policy score: 0.5/5
- State renting population: 7,157,164
Current opening status: Reopened
- Stay-at-home order: Lifted
- Mandatory quarantine for travelers: Lifted
- Large gatherings: No limit
- Restaurants: Reopened to dine-in service
- Mask mandate: No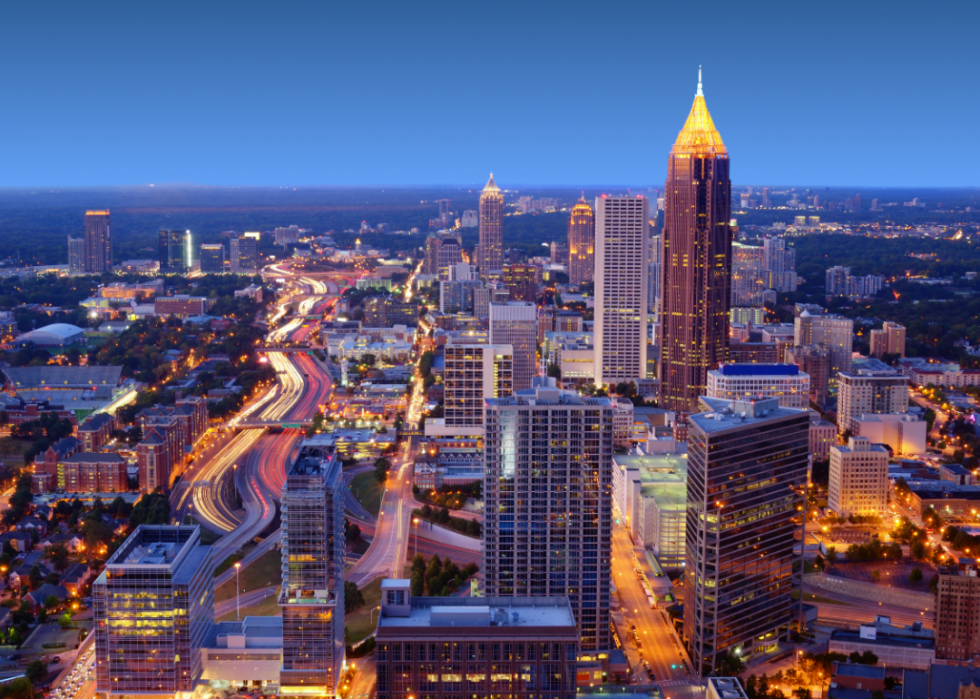 10 / 51
Georgia
Spring stay-at-home order: Yes (April 3 to April 30)
Testing and tracing:
- COVID-19 testing:
--- 27.7% to mitigation target
--- 7.5% to suppression target
- Contact tracing: 14.7% to target (1,378 out of 9,409 needed tracers hired)
Guidance for nursing homes and assisted living facilities:
- Visitation: Prohibited
- Daily symptom screening: Required
- Use of PPE: Required
Compassionate release of prisoners statewide:
- Jails: No
- Prisons: No
Housing support policy score: 0/5
- State renting population: 3,603,768
Current opening status: Paused
- Stay-at-home order: Rolled Back to High Risk Groups
- Mandatory quarantine for travelers: None
- Large gatherings: >50 prohibited
- Restaurants: Reopened to dine-in service
- Mask mandate: No
11 / 51
Hawaii
Spring stay-at-home order: Yes (March 25 to May 31)
Testing and tracing:
- COVID-19 testing:
--- 51.3% to mitigation target
--- 13.9% to suppression target
- Contact tracing: 15.4% to target (80 out of 521 needed tracers hired)
Guidance for nursing homes and assisted living facilities:
- Visitation: Prohibiting recommended
- Daily symptom screening: Recommended
- Use of PPE: Recommended
Compassionate release of prisoners statewide:
- Jails: Yes (811 inmates released)
- Prisons: Yes (823 inmates released)
Housing support policy score: 2.85/5
- State renting population: 540,198
Current opening status: New restrictions imposed
- Stay-at-home order: Lifted
- Mandatory quarantine for travelers: All travelers
- Large gatherings: >10 prohibited
- Restaurants: New service limits
- Mask mandate: Yes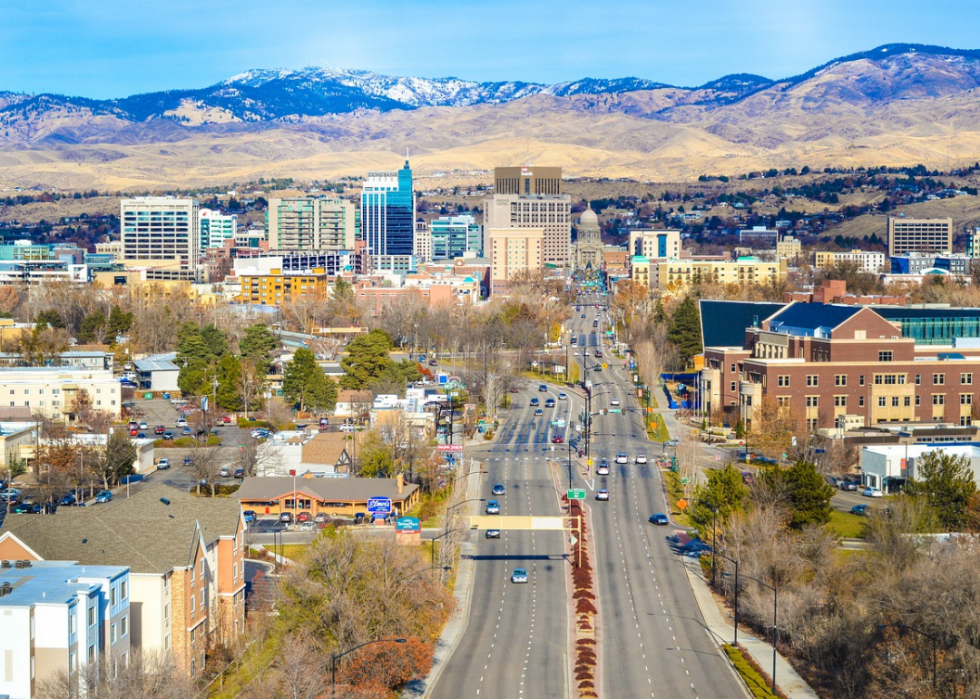 12 / 51
Idaho
Spring stay-at-home order: Yes (March 25 to April 30)
Testing and tracing:
- COVID-19 testing:
--- 22.8% to mitigation target
--- 6.2% to suppression target
- Contact tracing: 3.9% to target (250 out of 6,349 needed tracers hired)
Guidance for nursing homes and assisted living facilities:
- Visitation: Prohibited
- Daily symptom screening: Recommended
- Use of PPE: Recommended
Compassionate release of prisoners statewide:
- Jails: No
- Prisons: No
Housing support policy score: 0.5/5
- State renting population: 487,848
Current opening status: New restrictions imposed
- Stay-at-home order: Lifted
- Mandatory quarantine for travelers: Lifted
- Large gatherings: >10 prohibited
- Restaurants: New service limits
- Mask mandate: No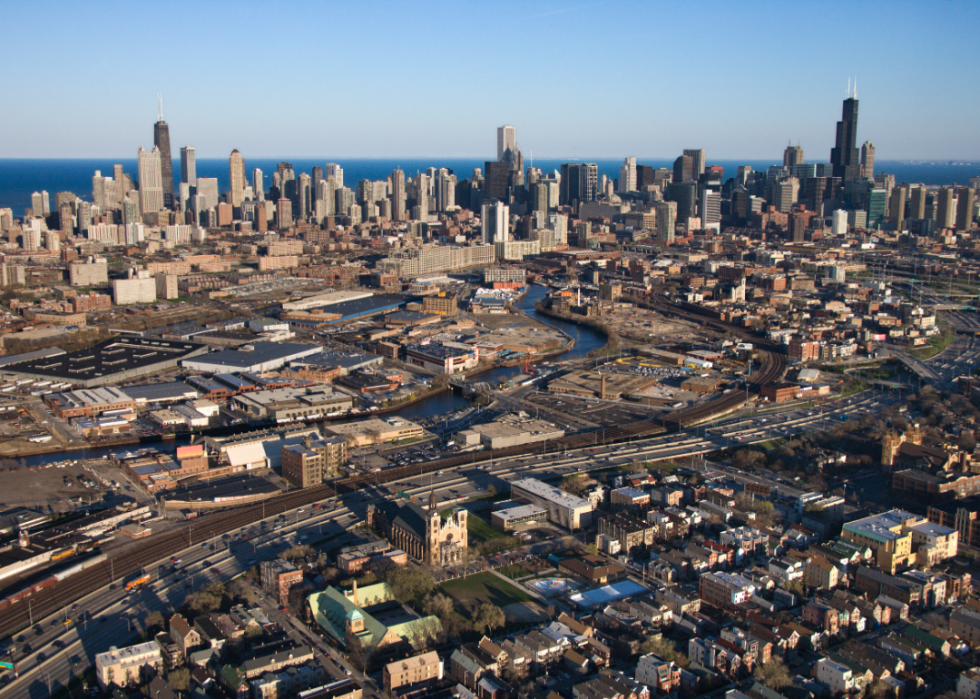 13 / 51
Illinois
Spring stay-at-home order: Yes (March 21 to May 29)
Testing and tracing:
- COVID-19 testing:
--- 155.7% to mitigation target
--- 42.6% to suppression target
- Contact tracing: 5.1% to target (3,074 out of 60,719 needed tracers hired)
Guidance for nursing homes and assisted living facilities:
- Visitation: Recommended restrict
- Daily symptom screening: Required
- Use of PPE: Required
Compassionate release of prisoners statewide:
- Jails: No
- Prisons: Yes (4,000 inmates released)
Housing support policy score: 1.85/5
- State renting population: 3,920,658
Current opening status: New restrictions imposed
- Stay-at-home order: Lifted
- Mandatory quarantine for travelers: None
- Large gatherings: All gatherings prohibited
- Restaurants: Newly closed to indoor dining
- Mask mandate: Yes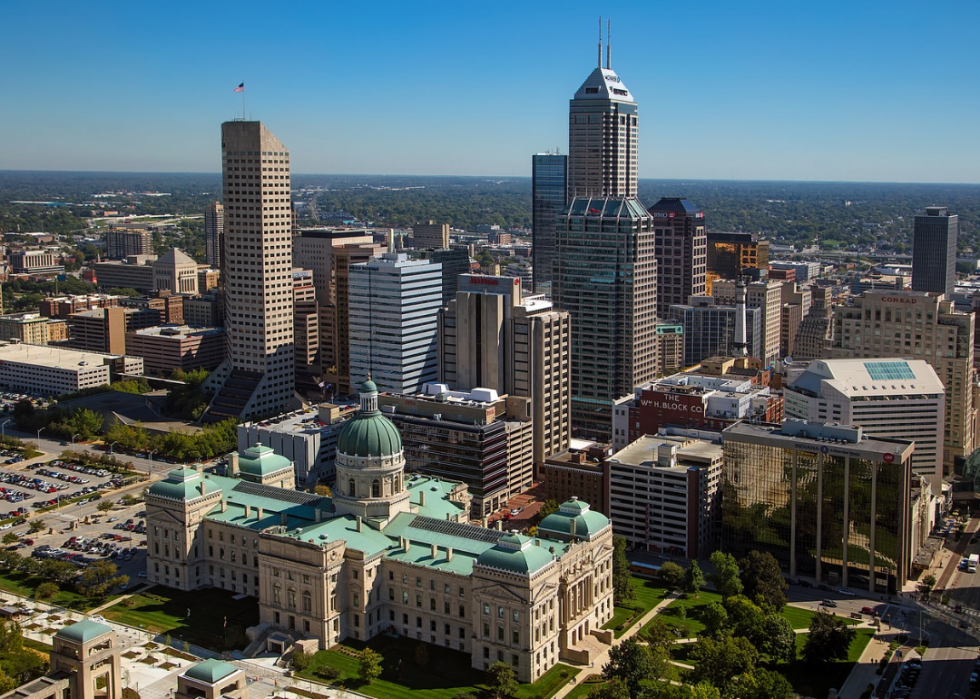 14 / 51
Indiana
Spring stay-at-home order: Yes (March 24 to May 4)
Testing and tracing:
- COVID-19 testing:
--- 162.6% to mitigation target
--- 44.5% to suppression target
- Contact tracing: 2.3% to target (650 out of 27,975 needed tracers hired)
Guidance for nursing homes and assisted living facilities:
- Visitation: Prohibiting recommended
- Daily symptom screening: Recommended
- Use of PPE: Recommended
Compassionate release of prisoners statewide:
- Jails: No
- Prisons: Yes (1,015 inmates released)
Housing support policy score: 0.5/5
- State renting population: 1,855,681
Current opening status: New restrictions imposed
- Stay-at-home order: Lifted
- Mandatory quarantine for travelers: None
- Large gatherings: >25 prohibited
- Restaurants: Reopened to dine-in service
- Mask mandate: Yes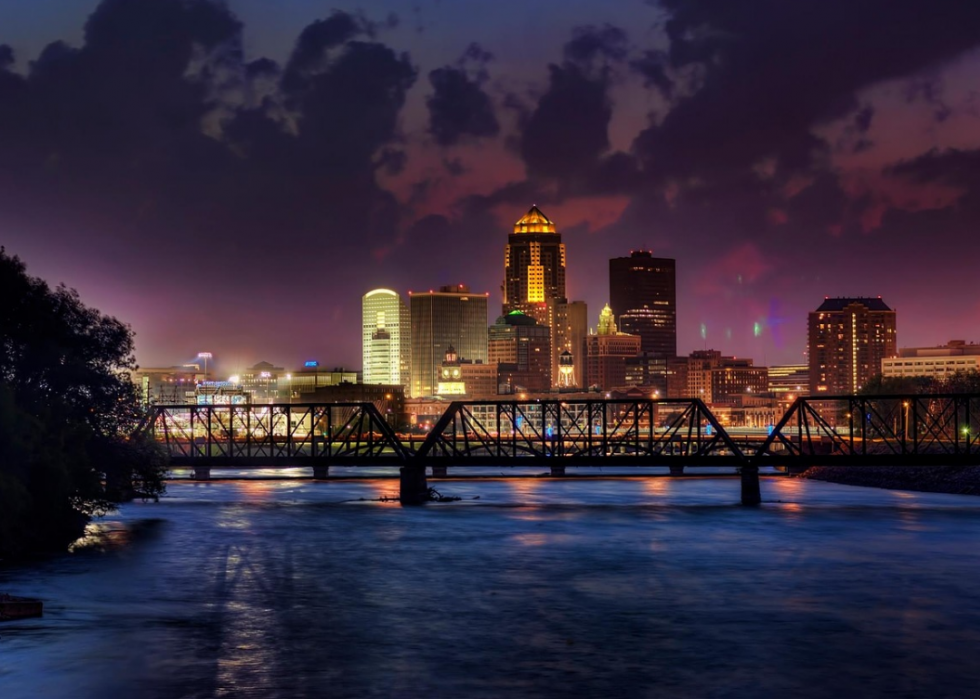 15 / 51
Iowa
Spring stay-at-home order: No
Testing and tracing:
- COVID-19 testing:
--- 16.5% to mitigation target
--- 4.4% to suppression target
- Contact tracing: 2.1% to target (403 out of 18,929 needed tracers hired)
Guidance for nursing homes and assisted living facilities:
- Visitation: Prohibiting recommended
- Daily symptom screening: Required
- Use of PPE: Recommended
Compassionate release of prisoners statewide:
- Jails: No
- Prisons: Yes (1,000 inmates released)
Housing support policy score: 0.5/5
- State renting population: 790,918
Current opening status: New restrictions imposed
- Stay-at-home order: -
- Mandatory quarantine for travelers: None
- Large gatherings: >25 prohibited
- Restaurants: New service limits
- Mask mandate: Yes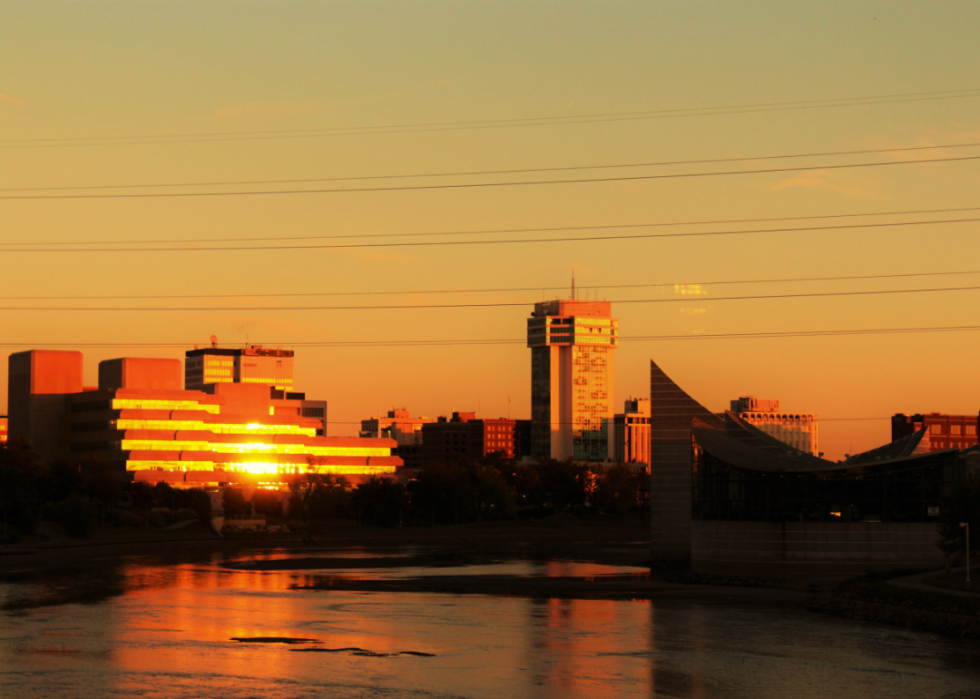 16 / 51
Kansas
Spring stay-at-home order: Yes (March 30 to May 3)
Testing and tracing:
- COVID-19 testing:
--- 20.3% to mitigation target
--- 5.5% to suppression target
- Contact tracing: 2.8% to target (359 out of 12,767 needed tracers hired)
Guidance for nursing homes and assisted living facilities:
- Visitation: Prohibiting recommended
- Daily symptom screening: Recommended
- Use of PPE: Recommended
Compassionate release of prisoners statewide:
- Jails: No
- Prisons: No
Housing support policy score: 0.85/5
- State renting population: 871,031
Current opening status: Reopened
- Stay-at-home order: Lifted
- Mandatory quarantine for travelers: From certain states
- Large gatherings: No limit
- Restaurants: Reopened to dine-in service
- Mask mandate: Yes, but widely unenforced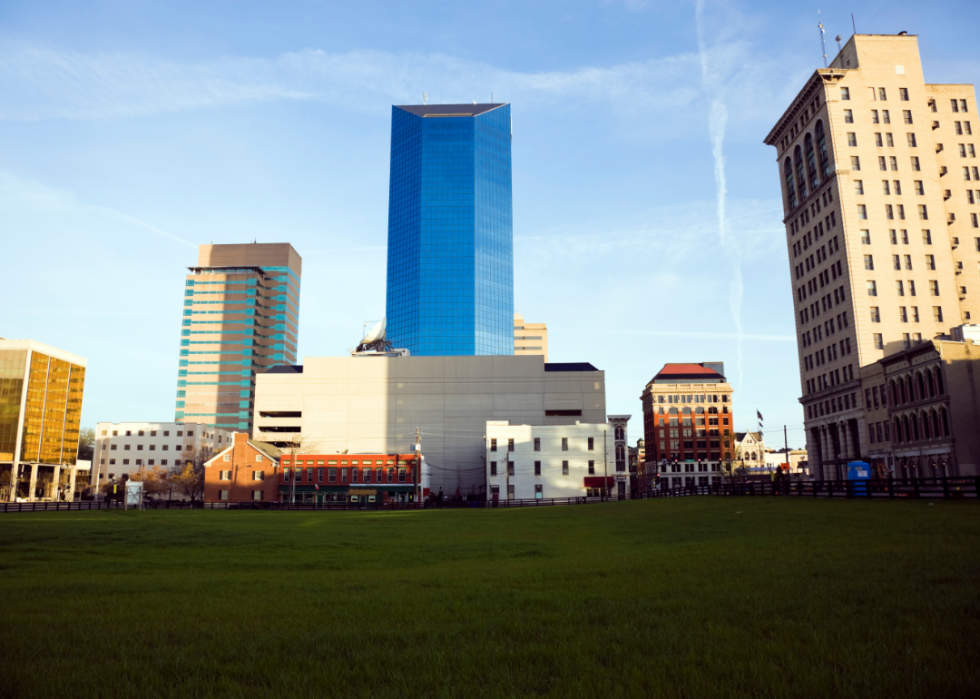 17 / 51
Kentucky
Spring stay-at-home order: Yes (March 26 to May 20)
Testing and tracing:
- COVID-19 testing:
--- 61.2% to mitigation target
--- 16.6% to suppression target
- Contact tracing: 10.5% to target (1,240 out of 11,769 needed tracers hired)
Guidance for nursing homes and assisted living facilities:
- Visitation: Prohibiting recommended
- Daily symptom screening: Recommended
- Use of PPE: Recommended
Compassionate release of prisoners statewide:
- Jails: Yes (5,184 inmates released)
- Prisons: Yes (1,000 inmates released)
Housing support policy score: 0.5/5
- State renting population: 1,353,300
Current opening status: New restrictions imposed
- Stay-at-home order: Lifted
- Mandatory quarantine for travelers: Lifted
- Large gatherings: >10 prohibited
- Restaurants: New service limits
- Mask mandate: Yes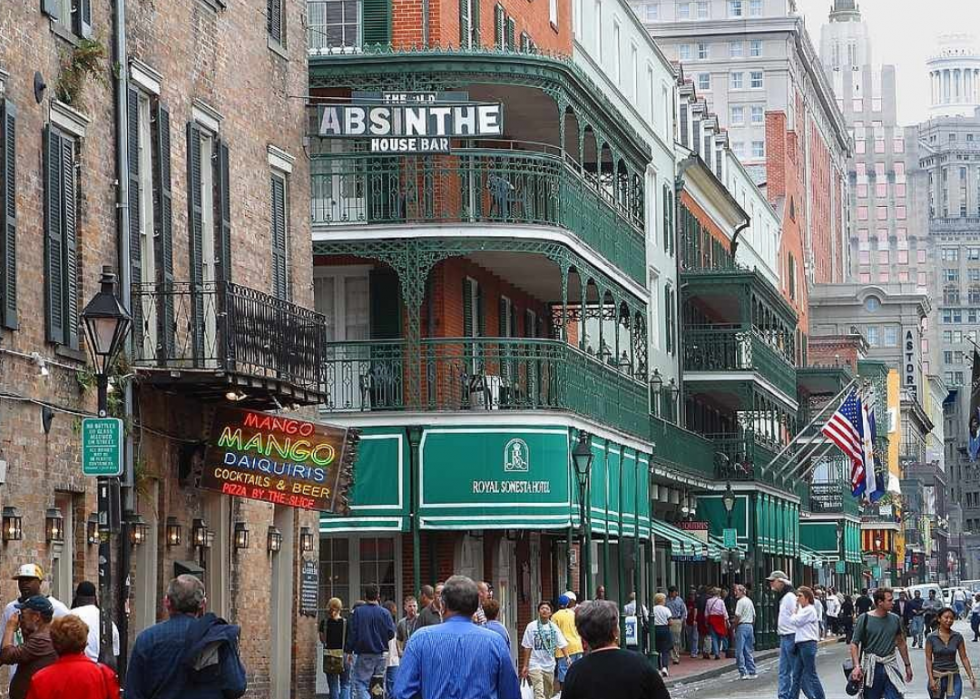 18 / 51
Louisiana
Spring stay-at-home order: Yes (March 23 to May 15)
Testing and tracing:
- COVID-19 testing:
--- 83.5% to mitigation target
--- 22.7% to suppression target
- Contact tracing: 9.6% to target (700 out of 7,333 needed tracers hired)
Guidance for nursing homes and assisted living facilities:
- Visitation: Prohibited
- Daily symptom screening: Recommended
- Use of PPE: Recommended
Compassionate release of prisoners statewide:
- Jails: No
- Prisons: Yes (63 inmates released)
Housing support policy score: 0/5
- State renting population: 1,502,811
Current opening status: New restrictions imposed
- Stay-at-home order: Lifted
- Mandatory quarantine for travelers: None
- Large gatherings: >50 prohibited
- Restaurants: Reopened to dine-in service with capacity limits
- Mask mandate: Yes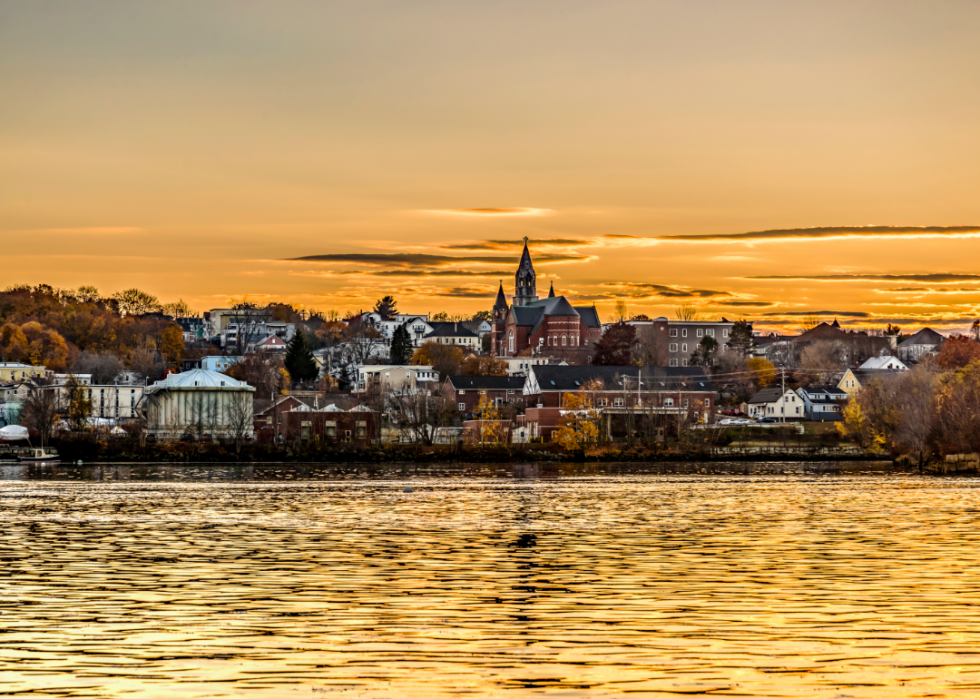 19 / 51
Maine
Spring stay-at-home order: Yes (April 2 to May 31)
Testing and tracing:
- COVID-19 testing:
--- 331.0% to mitigation target
--- 94.4% to suppression target
- Contact tracing: 10.1% to target (86 out of 849 needed tracers hired)
Guidance for nursing homes and assisted living facilities:
- Visitation: Prohibiting recommended
- Daily symptom screening: Recommended
- Use of PPE: Recommended
Compassionate release of prisoners statewide:
- Jails: Yes (650 inmates released)
- Prisons: Yes (157 inmates released)
Housing support policy score: 0.5/5
- State renting population: 315,084
Current opening status: New restrictions imposed
- Stay-at-home order: Lifted
- Mandatory quarantine for travelers: All travelers
- Large gatherings: >50 prohibited
- Restaurants: Reopened to dine-in service with capacity limits
- Mask mandate: Yes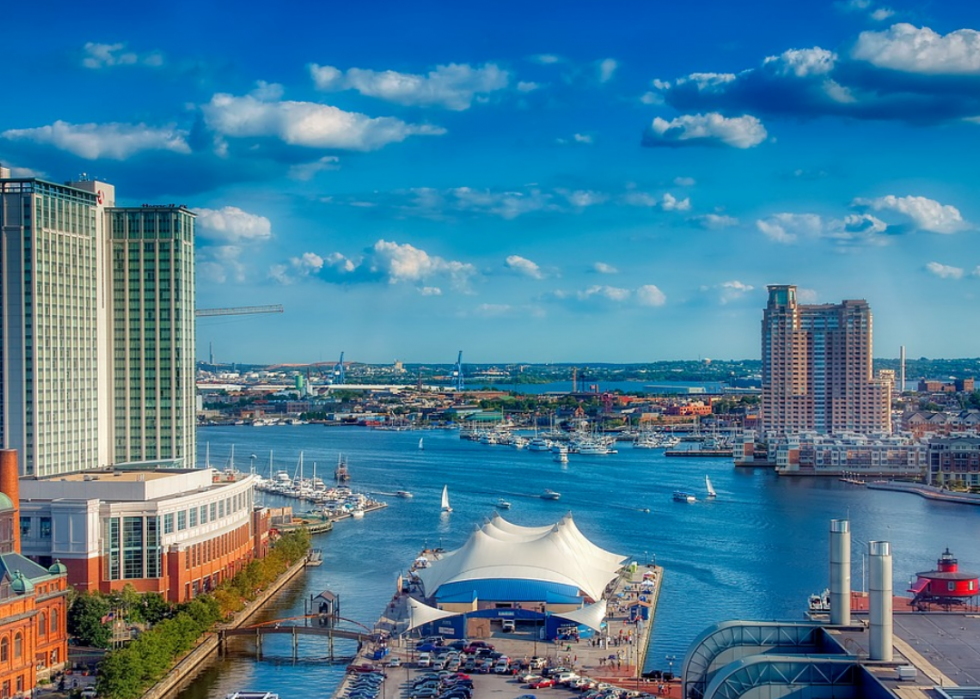 20 / 51
Maryland
Spring stay-at-home order: Yes (March 30 to May 15)
Testing and tracing:
- COVID-19 testing:
--- 192.4% to mitigation target
--- 53.1% to suppression target
- Contact tracing: 16.9% to target (1,350 out of 7,982 needed tracers hired)
Guidance for nursing homes and assisted living facilities:
- Visitation: Prohibiting recommended
- Daily symptom screening: Recommended
- Use of PPE: Recommended
Compassionate release of prisoners statewide:
- Jails: No
- Prisons: Yes (650 inmates released)
Housing support policy score: 0.5/5
- State renting population: 1,831,677
Current opening status: New restrictions imposed
- Stay-at-home order: Lifted
- Mandatory quarantine for travelers: Lifted
- Large gatherings: No limit
- Restaurants: New service limits
- Mask mandate: Yes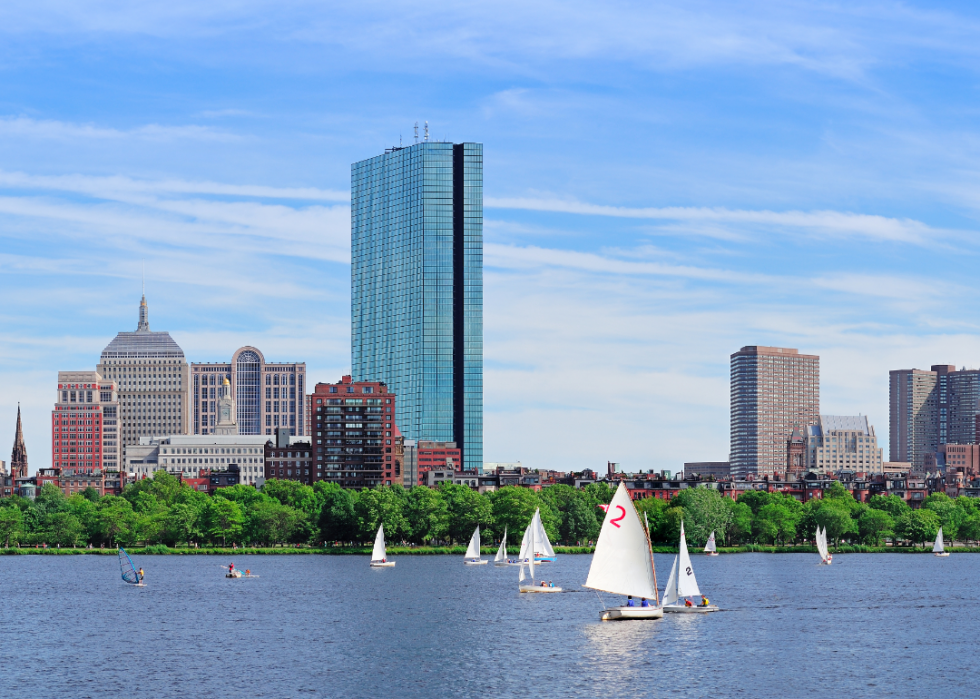 21 / 51
Massachusetts
Spring stay-at-home order: Yes (March 24 to May 18)
Testing and tracing:
- COVID-19 testing:
--- 607.3% to mitigation target
--- 173.5% to suppression target
- Contact tracing: 16.0% to target (1,898 out of 11,833 needed tracers hired)
Guidance for nursing homes and assisted living facilities:
- Visitation: Prohibited
- Daily symptom screening: Recommended
- Use of PPE: Recommended
Compassionate release of prisoners statewide:
- Jails: Yes (758 inmates released)
- Prisons: Yes (390 inmates released)
Housing support policy score: 0.5/5
- State renting population: 2,214,898
Current opening status: New restrictions imposed
- Stay-at-home order: Rolled Back to High Risk Groups
- Mandatory quarantine for travelers: All travelers
- Large gatherings: >10 prohibited
- Restaurants: New service limits
- Mask mandate: Yes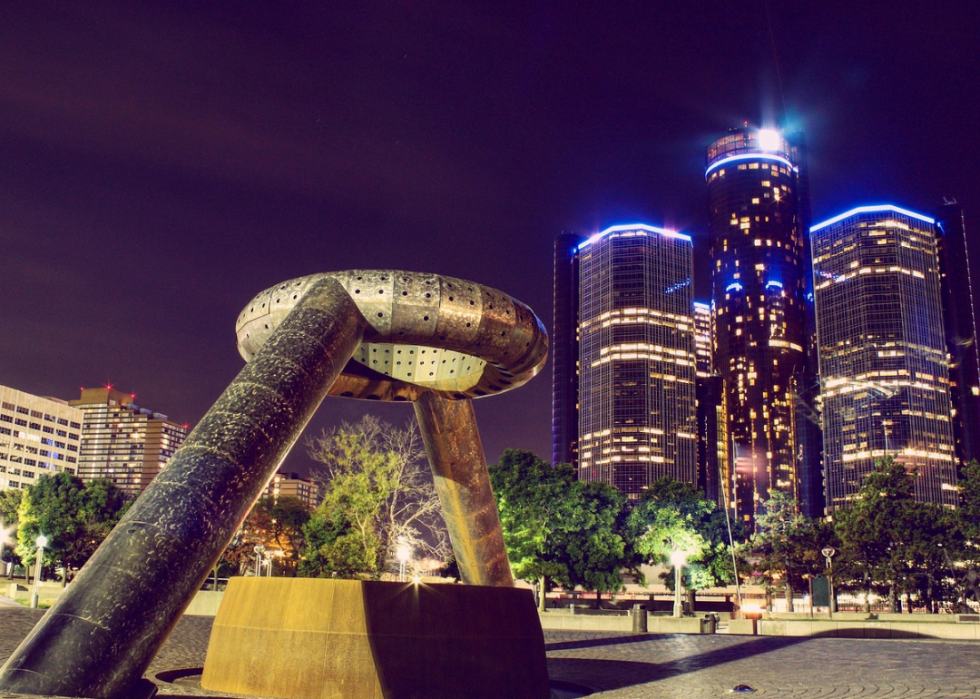 22 / 51
Michigan
Spring stay-at-home order: Yes (March 24 to June 12)
Testing and tracing:
- COVID-19 testing:
--- 254.0% to mitigation target
--- 70.9% to suppression target
- Contact tracing: 3.1% to target (1,050 out of 33,421 needed tracers hired)
Guidance for nursing homes and assisted living facilities:
- Visitation: Prohibited
- Daily symptom screening: Required
- Use of PPE: Required
Compassionate release of prisoners statewide:
- Jails: Yes (8,283 inmates released)
- Prisons: Yes (1,958 inmates released)
Housing support policy score: 0.5/5
- State renting population: 2,585,932
Current opening status: New restrictions imposed
- Stay-at-home order: Lifted
- Mandatory quarantine for travelers: None
- Large gatherings: >10 prohibited
- Restaurants: Newly closed to indoor dining
- Mask mandate: Yes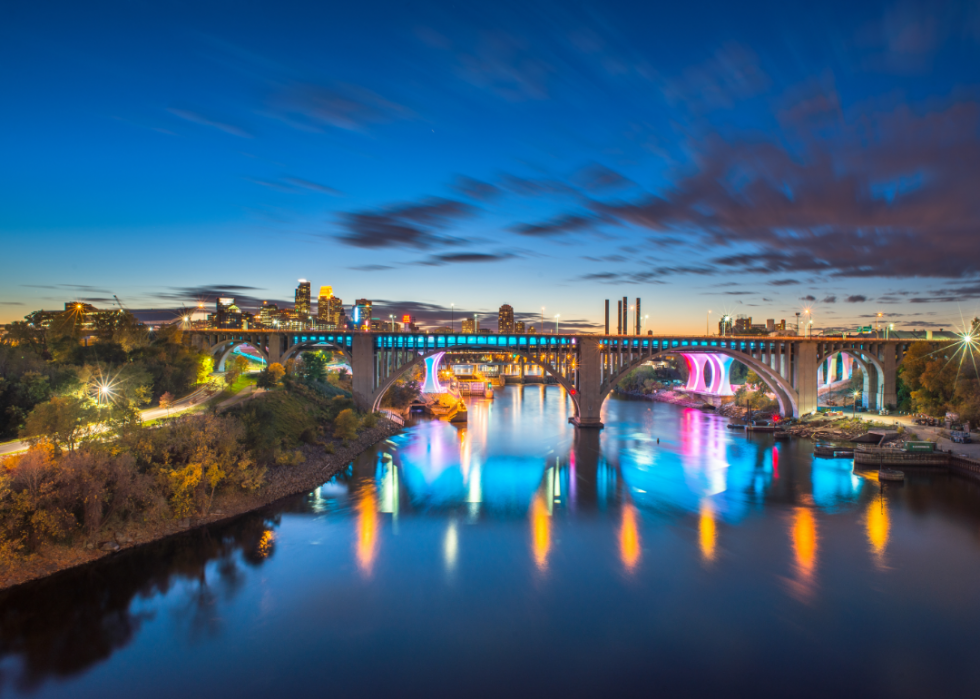 23 / 51
Minnesota
Spring stay-at-home order: Yes (March 27 to May 17)
Testing and tracing:
- COVID-19 testing:
--- 130.4% to mitigation target
--- 35.3% to suppression target
- Contact tracing: 3.5% to target (1,028 out of 29,339 needed tracers hired)
Guidance for nursing homes and assisted living facilities:
- Visitation: Prohibiting recommended
- Daily symptom screening: Recommended
- Use of PPE: Recommended
Compassionate release of prisoners statewide:
- Jails: No
- Prisons: No
Housing support policy score: 4.03/5
- State renting population: 1,359,971
Current opening status: New restrictions imposed
- Stay-at-home order: Lifted
- Mandatory quarantine for travelers: None
- Large gatherings: All gatherings prohibited
- Restaurants: New service limits
- Mask mandate: Yes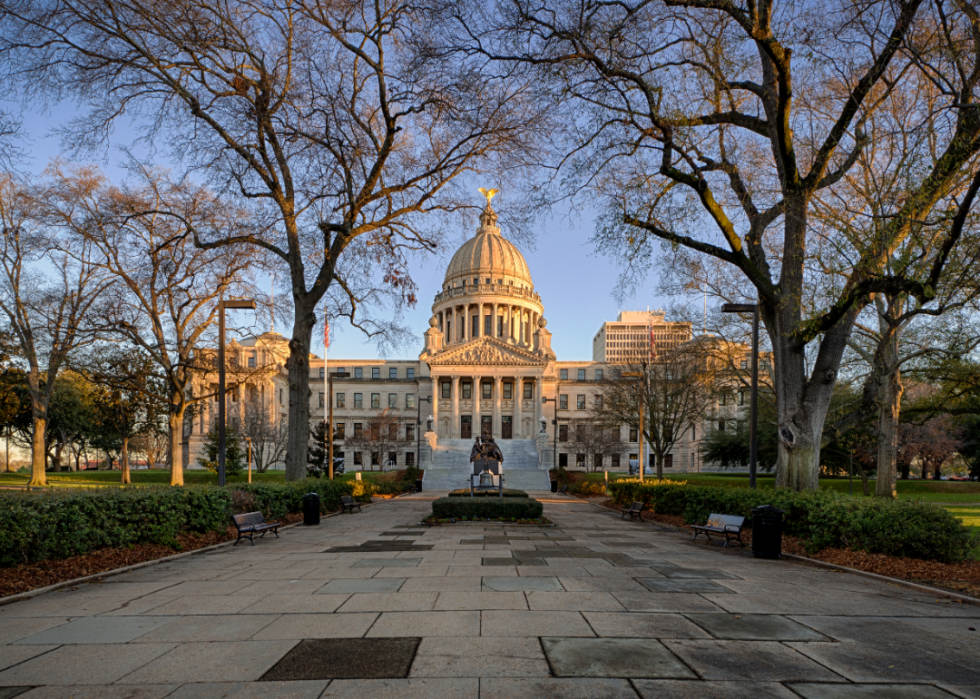 24 / 51
Mississippi
Spring stay-at-home order: Yes (April 3 to April 27)
Testing and tracing:
- COVID-19 testing:
--- 31.8% to mitigation target
--- 8.6% to suppression target
- Contact tracing: 3.8% to target (200 out of 5,325 needed tracers hired)
Guidance for nursing homes and assisted living facilities:
- Visitation: Prohibited
- Daily symptom screening: No guidance
- Use of PPE: Recommended
Compassionate release of prisoners statewide:
- Jails: No
- Prisons: No
Housing support policy score: 0.5/5
- State renting population: 915,762
Current opening status: New restrictions imposed
- Stay-at-home order: Lifted
- Mandatory quarantine for travelers: None
- Large gatherings: >25 prohibited
- Restaurants: Reopened to dine-in service with capacity limits
- Mask mandate: No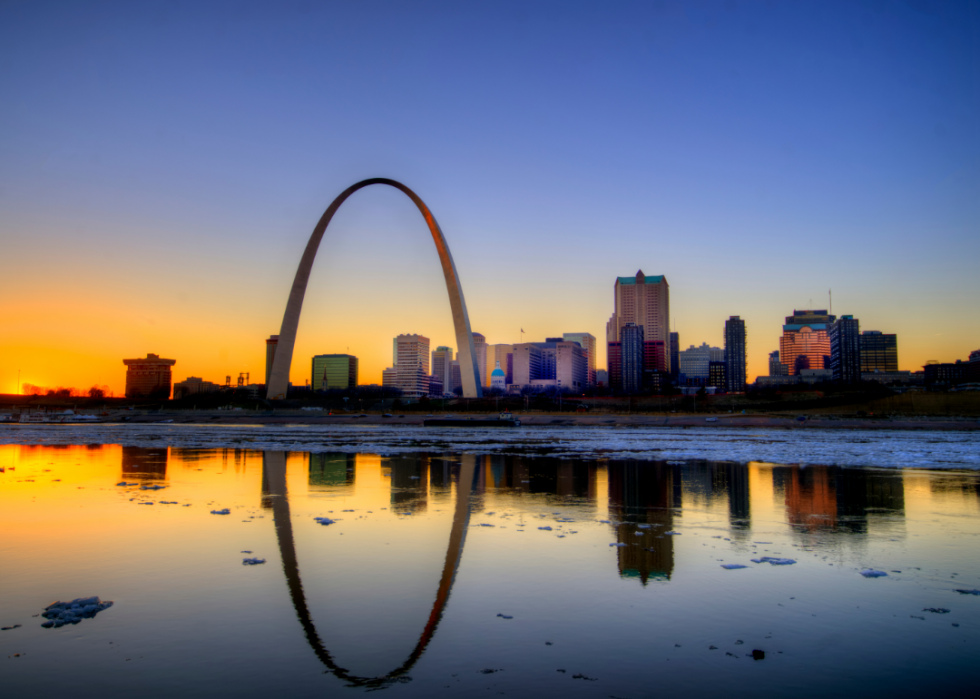 25 / 51
Missouri
Spring stay-at-home order: Yes (April 6 to May 3)
Testing and tracing:
- COVID-19 testing:
--- 20.0% to mitigation target
--- 5.4% to suppression target
- Contact tracing: 0.4% to target (94 out of 21,897 needed tracers hired)
Guidance for nursing homes and assisted living facilities:
- Visitation: Prohibited
- Daily symptom screening: Required
- Use of PPE: Required
Compassionate release of prisoners statewide:
- Jails: No
- Prisons: No
Housing support policy score: 0/5
- State renting population: 1,810,957
Current opening status: Reopened
- Stay-at-home order: Lifted
- Mandatory quarantine for travelers: None
- Large gatherings: No limit
- Restaurants: Reopened to dine-in service
- Mask mandate: No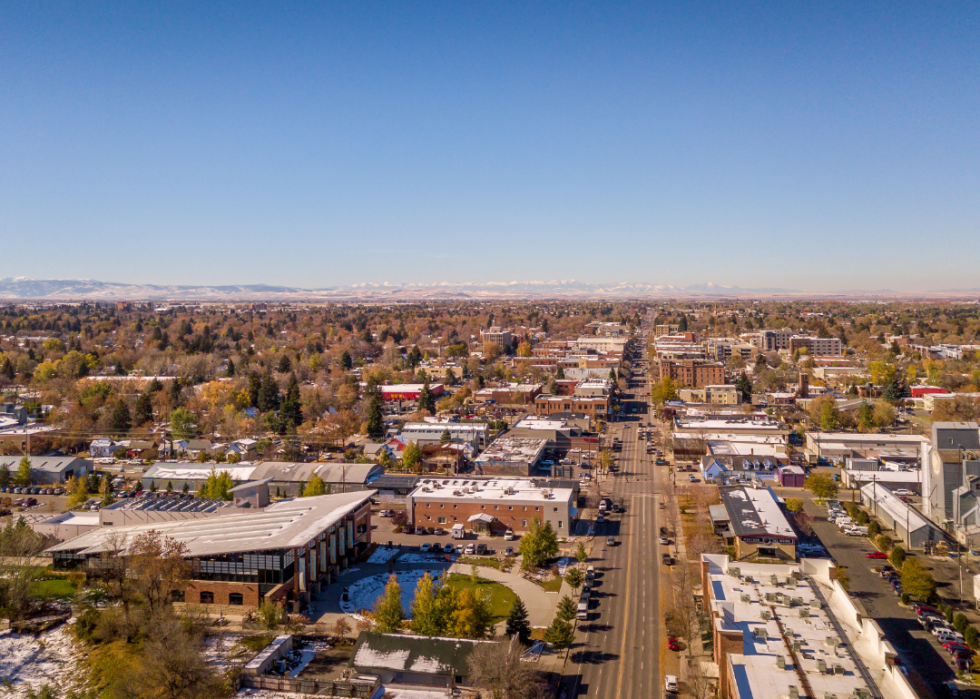 26 / 51
Montana
Spring stay-at-home order: Yes (March 28 to April 26)
Testing and tracing:
- COVID-19 testing:
--- 38.4% to mitigation target
--- 10.3% to suppression target
- Contact tracing: 4.0% to target (200 out of 4,956 needed tracers hired)
Guidance for nursing homes and assisted living facilities:
- Visitation: Prohibited
- Daily symptom screening: Required
- Use of PPE: No guidance
Compassionate release of prisoners statewide:
- Jails: No
- Prisons: No
Housing support policy score: 1.33/5
- State renting population: 305,301
Current opening status: New restrictions imposed
- Stay-at-home order: Lifted
- Mandatory quarantine for travelers: Lifted
- Large gatherings: >25 prohibited
- Restaurants: New service limits
- Mask mandate: Yes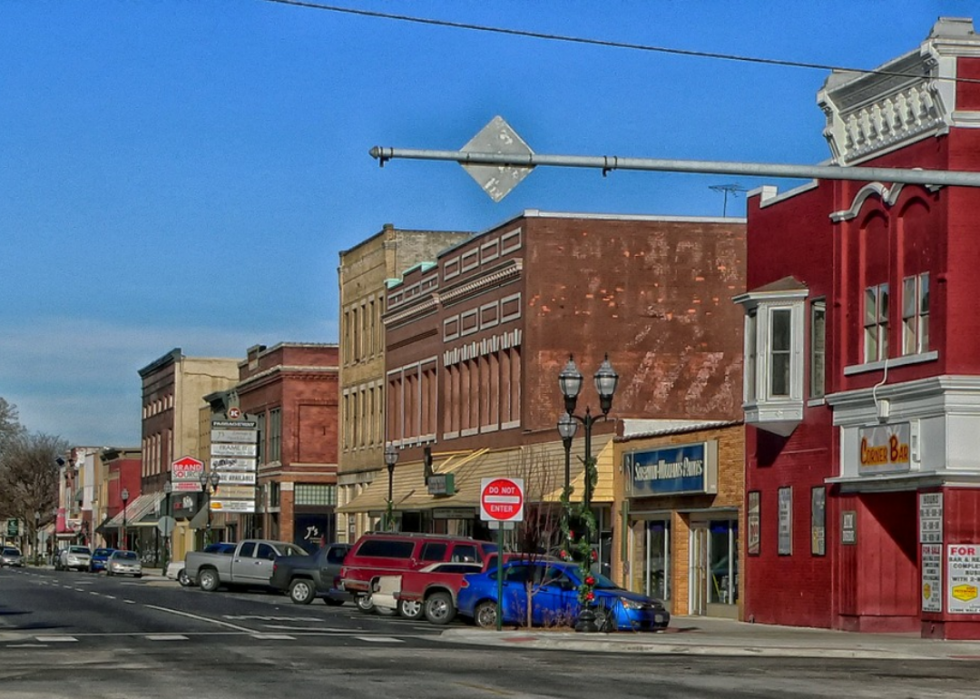 27 / 51
Nebraska
Spring stay-at-home order: No
Testing and tracing:
- COVID-19 testing:
--- 70.8% to mitigation target
--- 19.1% to suppression target
- Contact tracing: 9.4% to target (950 out of 10,164 needed tracers hired)
Guidance for nursing homes and assisted living facilities:
- Visitation: Prohibited
- Daily symptom screening: No guidance
- Use of PPE: Recommended
Compassionate release of prisoners statewide:
- Jails: No
- Prisons: Yes
Housing support policy score: 0/5
- State renting population: 567,089
Current opening status: New restrictions imposed
- Stay-at-home order: -
- Mandatory quarantine for travelers: Rolled back to international travel
- Large gatherings: No limit
- Restaurants: Reopened to dine-in service
- Mask mandate: No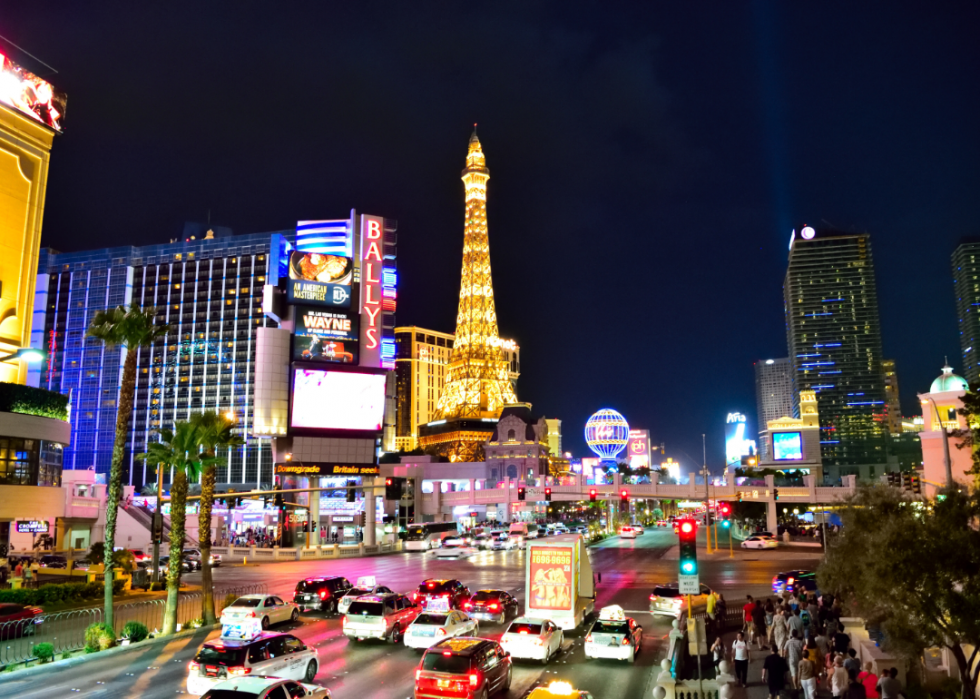 28 / 51
Nevada
Spring stay-at-home order: Yes (April 1 to May 9)
Testing and tracing:
- COVID-19 testing:
--- 68.8% to mitigation target
--- 18.6% to suppression target
- Contact tracing: 8.2% to target (600 out of 7,329 needed tracers hired)
Guidance for nursing homes and assisted living facilities:
- Visitation: Prohibiting recommended
- Daily symptom screening: Recommended
- Use of PPE: Recommended
Compassionate release of prisoners statewide:
- Jails: No
- Prisons: No
Housing support policy score: 0.73/5
- State renting population: 1,254,199
Current opening status: New restrictions imposed
- Stay-at-home order: Lifted
- Mandatory quarantine for travelers: None
- Large gatherings: >10 prohibited
- Restaurants: New service limits
- Mask mandate: Yes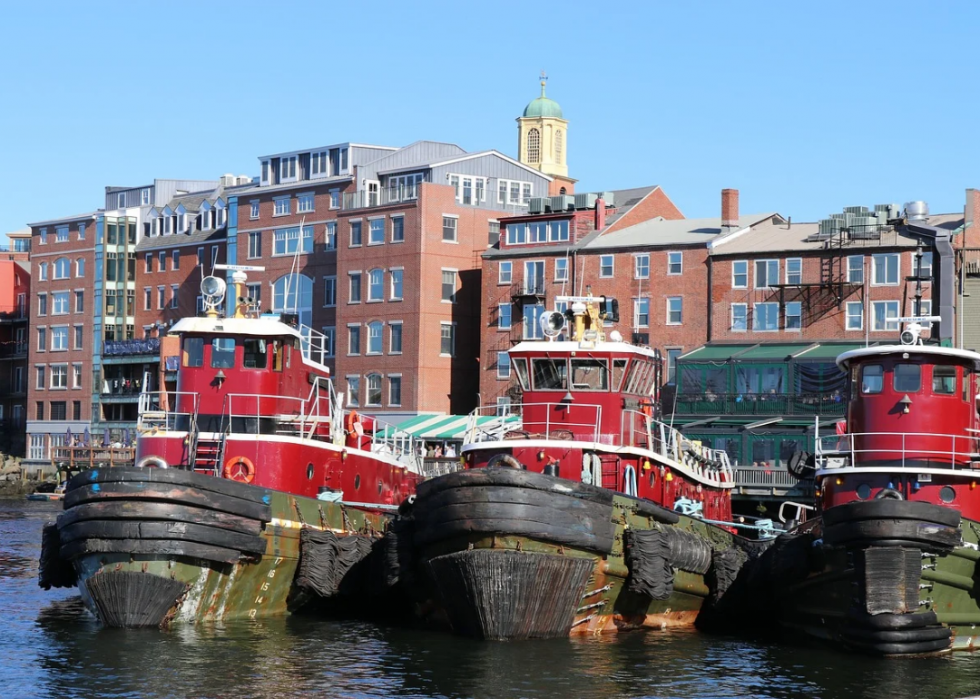 29 / 51
New Hampshire
Spring stay-at-home order: Yes (March 27 to May 31)
Testing and tracing:
- COVID-19 testing:
--- 337.8% to mitigation target
--- 98.1% to suppression target
- Contact tracing: 7.4% to target (110 out of 1,479 needed tracers hired)
Guidance for nursing homes and assisted living facilities:
- Visitation: Prohibited
- Daily symptom screening: Recommended
- Use of PPE: Required
Compassionate release of prisoners statewide:
- Jails: No
- Prisons: No
Housing support policy score: 0.5/5
- State renting population: 329,259
Current opening status: Paused
- Stay-at-home order: Lifted
- Mandatory quarantine for travelers: From certain states
- Large gatherings: No limit
- Restaurants: Reopened to dine-in service
- Mask mandate: Yes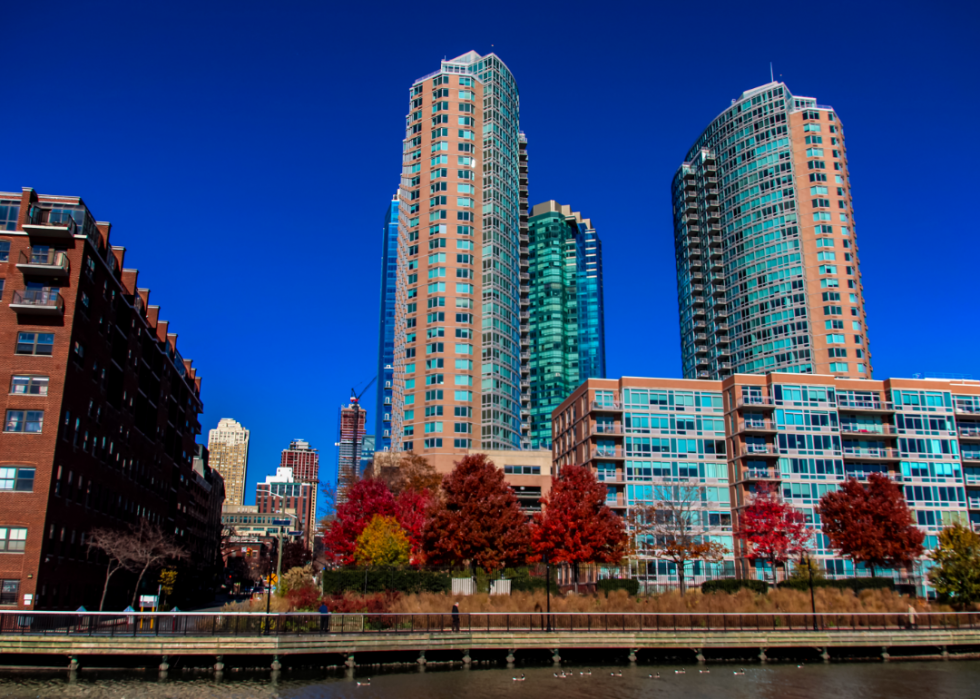 30 / 51
New Jersey
Spring stay-at-home order: Yes (March 21 to June 5)
Testing and tracing:
- COVID-19 testing:
--- 456.1% to mitigation target
--- 131.0% to suppression target
- Contact tracing: 11.6% to target (1,835 out of 15,824 needed tracers hired)
Guidance for nursing homes and assisted living facilities:
- Visitation: Prohibiting recommended
- Daily symptom screening: Recommended
- Use of PPE: Required
Compassionate release of prisoners statewide:
- Jails: Yes (1,361 inmates released)
- Prisons: Yes (2,200 inmates released)
Housing support policy score: 2.08/5
- State renting population: 2,924,825
Current opening status: New restrictions imposed
- Stay-at-home order: Lifted
- Mandatory quarantine for travelers: Lifted
- Large gatherings: >10 prohibited
- Restaurants: Reopened to dine-in service with capacity limits
- Mask mandate: Yes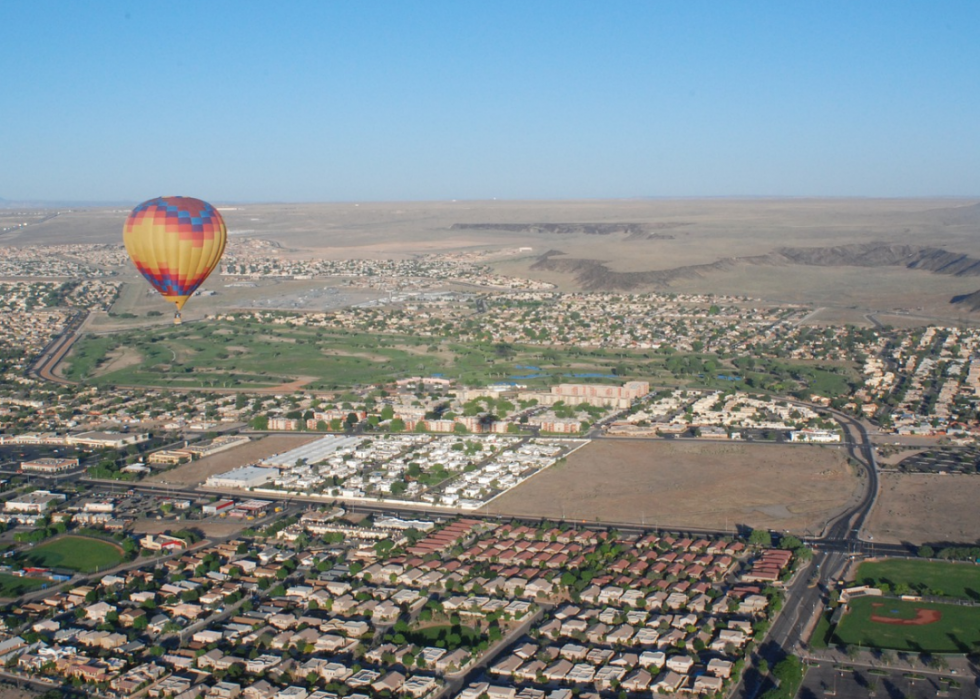 31 / 51
New Mexico
Spring stay-at-home order: Yes (March 24 to May 31)
Testing and tracing:
- COVID-19 testing:
--- 112.2% to mitigation target
--- 30.5% to suppression target
- Contact tracing: 5.5% to target (375 out of 6,866 needed tracers hired)
Guidance for nursing homes and assisted living facilities:
- Visitation: Prohibited
- Daily symptom screening: Recommended
- Use of PPE: Required
Compassionate release of prisoners statewide:
- Jails: No
- Prisons: Yes (60 inmates released)
Housing support policy score: 0.53/5
- State renting population: 638,056
Current opening status: New restrictions imposed
- Stay-at-home order: Statewide
- Mandatory quarantine for travelers: Rolled back to certain states
- Large gatherings: >10 prohibited
- Restaurants: Newly closed to indoor dining
- Mask mandate: Yes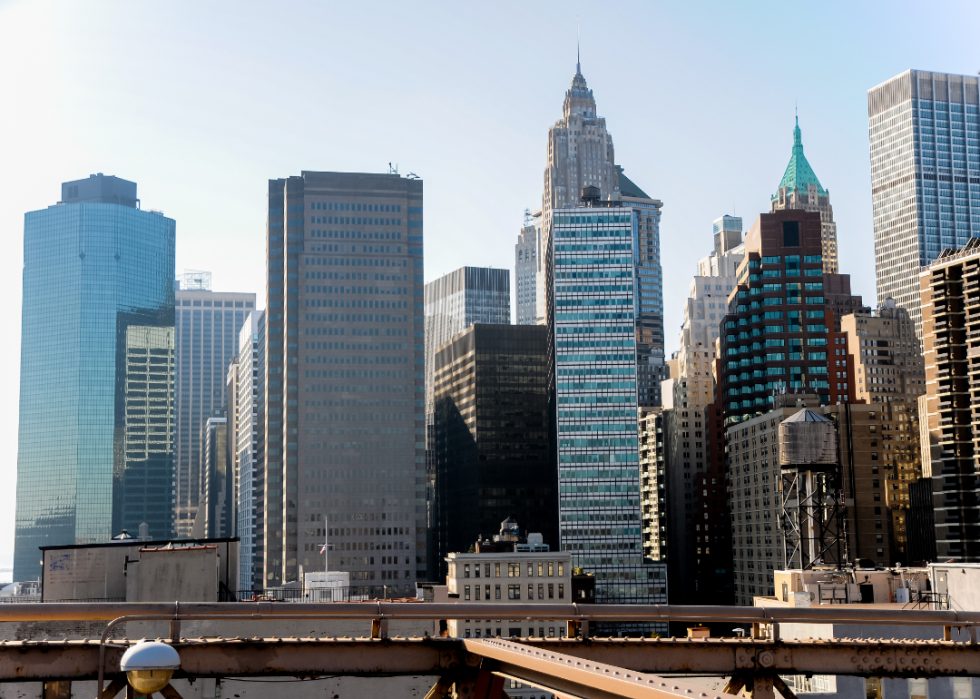 32 / 51
New York
Spring stay-at-home order: Yes (March 22 to May 28)
Testing and tracing:
- COVID-19 testing:
--- 620.5% to mitigation target
--- 178.3% to suppression target
- Contact tracing: 43.5% to target (9,620 out of 22,102 needed tracers hired)
Guidance for nursing homes and assisted living facilities:
- Visitation: Prohibited
- Daily symptom screening: Required
- Use of PPE: Required
Compassionate release of prisoners statewide:
- Jails: No
- Prisons: Yes (8 inmates released)
Housing support policy score: 1.05/5
- State renting population: 8,207,322
Current opening status: New restrictions imposed
- Stay-at-home order: Rolled back to high risk groups
- Mandatory quarantine for travelers: From certain states
- Large gatherings: >10 prohibited
- Restaurants: New service limits
- Mask mandate: Yes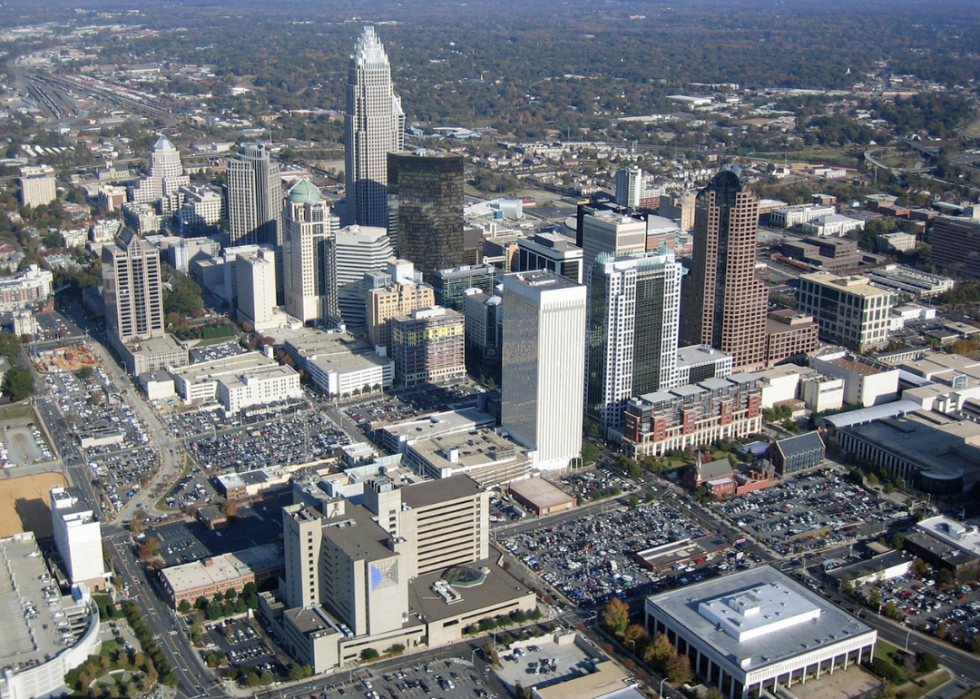 33 / 51
North Carolina
Spring stay-at-home order: Yes (March 30 to May 22)
Testing and tracing:
- COVID-19 testing:
--- 53.5% to mitigation target
--- 14.5% to suppression target
- Contact tracing: 9.5% to target (1,215 out of 12,766 needed tracers hired)
Guidance for nursing homes and assisted living facilities:
- Visitation: Prohibiting recommended
- Daily symptom screening: Recommended
- Use of PPE: Required
Compassionate release of prisoners statewide:
- Jails: No
- Prisons: Yes (1,083 inmates released)
Housing support policy score: 0.19/5
- State renting population: 3,342,061
Current opening status: New restrictions imposed
- Stay-at-home order: Lifted
- Mandatory quarantine for travelers: None
- Large gatherings: >10 prohibited
- Restaurants: Reopened to dine-in service with capacity limits
- Mask mandate: Yes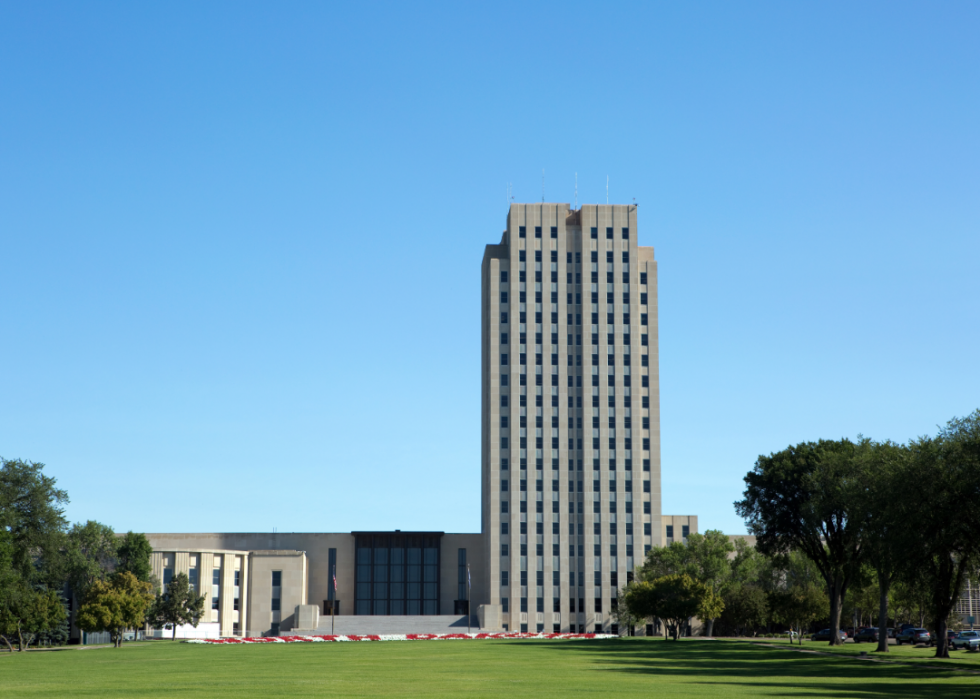 34 / 51
North Dakota
Spring stay-at-home order: No
Testing and tracing:
- COVID-19 testing:
--- 30.6% to mitigation target
--- 8.2% to suppression target
- Contact tracing: 7.2% to target (500 out of 6,906 needed tracers hired)
Guidance for nursing homes and assisted living facilities:
- Visitation: Prohibiting recommended
- Daily symptom screening: Recommended
- Use of PPE: Recommended
Compassionate release of prisoners statewide:
- Jails: No
- Prisons: Yes (333 inmates released)
Housing support policy score: 0.5/5
- State renting population: 235,766
Current opening status: New restrictions imposed
- Stay-at-home order: -
- Mandatory quarantine for travelers: Lifted
- Large gatherings: >50 prohibited
- Restaurants: New service limits
- Mask mandate: Yes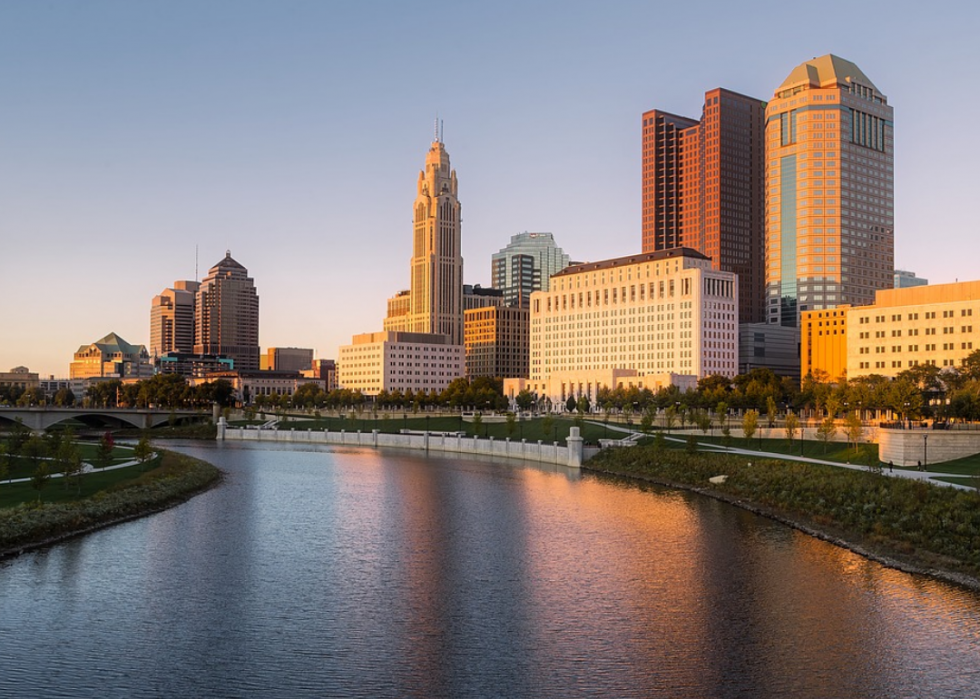 35 / 51
Ohio
Spring stay-at-home order: Yes (March 23 to May 29)
Testing and tracing:
- COVID-19 testing:
--- 97.4% to mitigation target
--- 26.4% to suppression target
- Contact tracing: 5.2% to target (1,659 out of 31,797 needed tracers hired)
Guidance for nursing homes and assisted living facilities:
- Visitation: Prohibited
- Daily symptom screening: Recommended
- Use of PPE: No guidance
Compassionate release of prisoners statewide:
- Jails: No
- Prisons: Yes (333 inmates released)
Housing support policy score: 0.5/5
- State renting population: 3,545,527
Current opening status: New restrictions imposed
- Stay-at-home order: Lifted
- Mandatory quarantine for travelers: Lifted
- Large gatherings: >10 prohibited
- Restaurants: New service limits
- Mask mandate: Yes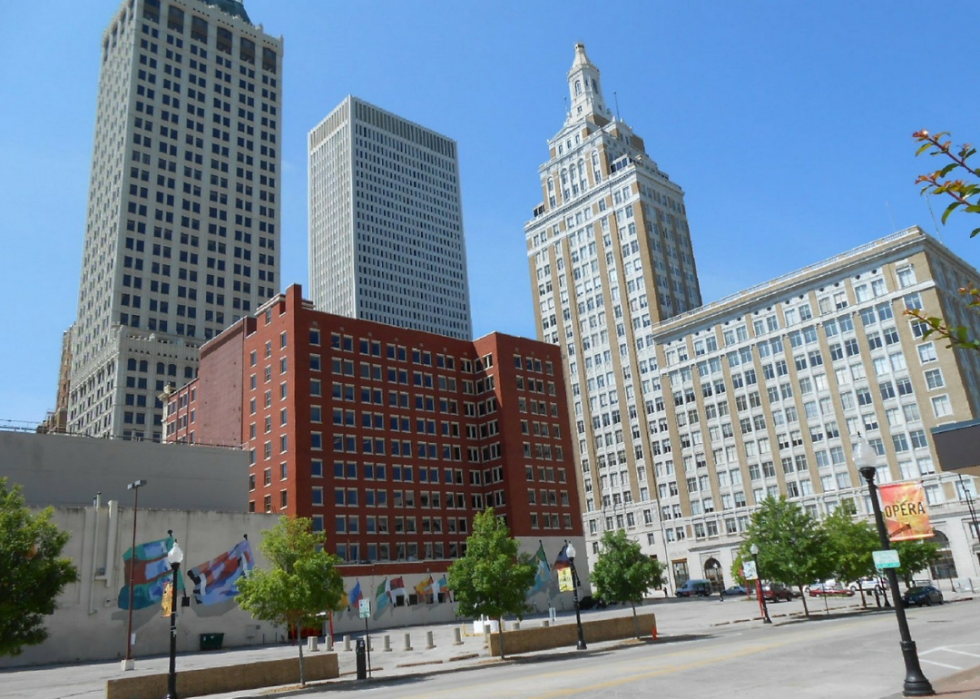 36 / 51
Oklahoma
Spring stay-at-home order: No
Testing and tracing:
- COVID-19 testing:
--- 31.3% to mitigation target
--- 8.4% to suppression target
- Contact tracing: 5.3% to target (700 out of 13,181 needed tracers hired)
Guidance for nursing homes and assisted living facilities:
- Visitation: Prohibited
- Daily symptom screening: Recommended
- Use of PPE: No guidance
Compassionate release of prisoners statewide:
- Jails: No
- Prisons: Yes (775 inmates released)
Housing support policy score: 0.5/5
- State renting population: 1,270,040
Current opening status: New restrictions imposed
- Stay-at-home order: Lifted
- Mandatory quarantine for travelers: Lifted
- Large gatherings: No limit
- Restaurants: New service limits
- Mask mandate: No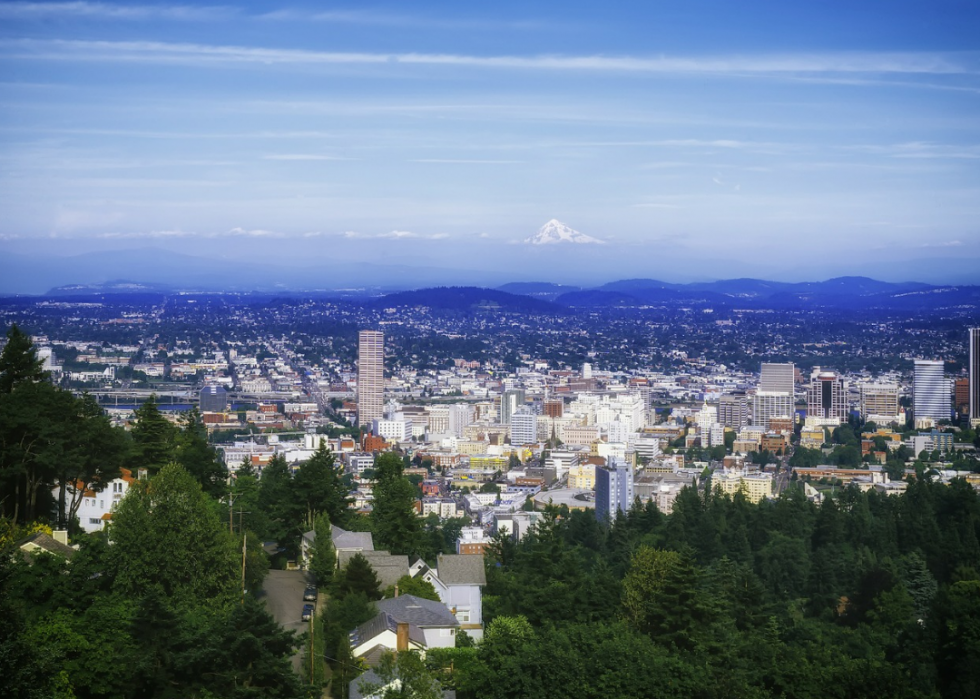 37 / 51
Oregon
Spring stay-at-home order: Yes (March 23 to May 15)
Testing and tracing:
- COVID-19 testing:
--- 22.5% to mitigation target
--- 6.2% to suppression target
- Contact tracing: 14.3% to target (656 out of 4,594 needed tracers hired)
Guidance for nursing homes and assisted living facilities:
- Visitation: Prohibited
- Daily symptom screening: Required
- Use of PPE: No guidance
Compassionate release of prisoners statewide:
- Jails: No
- Prisons: Yes (57 inmates released)
Housing support policy score: 3.35/5
- State renting population: 1,448,791
Current opening status: New restrictions imposed
- Stay-at-home order: Lifted
- Mandatory quarantine for travelers: None
- Large gatherings: >10 prohibited
- Restaurants: Newly closed to indoor dining
- Mask mandate: Yes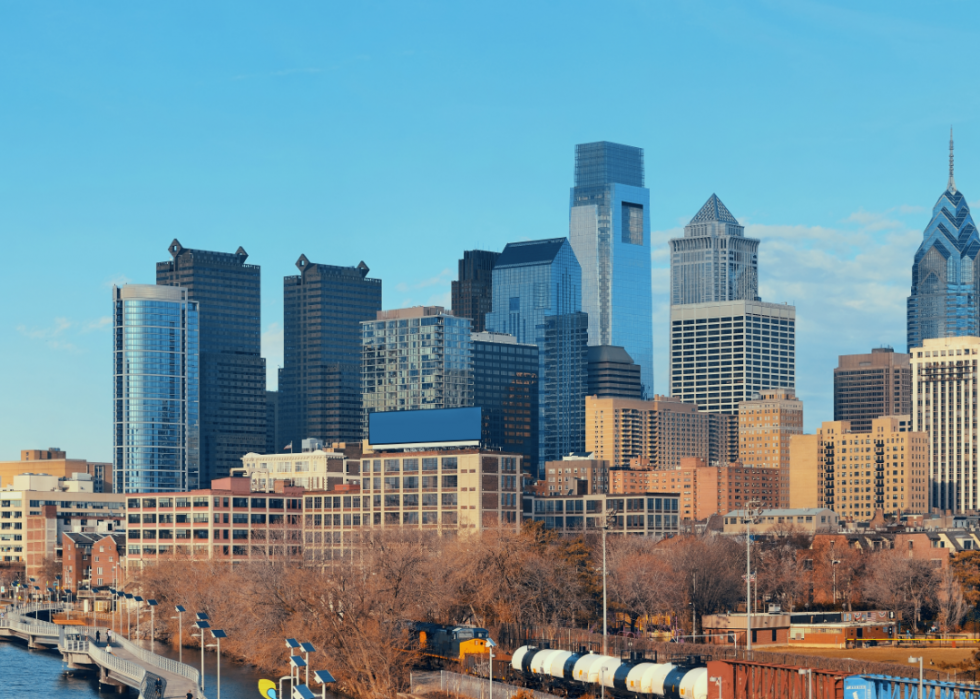 38 / 51
Pennsylvania
Spring stay-at-home order: Yes (April 1 to June 4)
Testing and tracing:
- COVID-19 testing:
--- 35.7% to mitigation target
--- 9.7% to suppression target
- Contact tracing: 6.6% to target (1,508 out of 22,824 needed tracers hired)
Guidance for nursing homes and assisted living facilities:
- Visitation: Prohibiting recommended
- Daily symptom screening: Recommended
- Use of PPE: Recommended
Compassionate release of prisoners statewide:
- Jails: No
- Prisons: Yes (2,575 inmates released)
Housing support policy score: 0.5/5
- State renting population: 3,457,067
Current opening status: New restrictions imposed
- Stay-at-home order: Lifted
- Mandatory quarantine for travelers: All travelers
- Large gatherings: No limit
- Restaurants: New service limits
- Mask mandate: Yes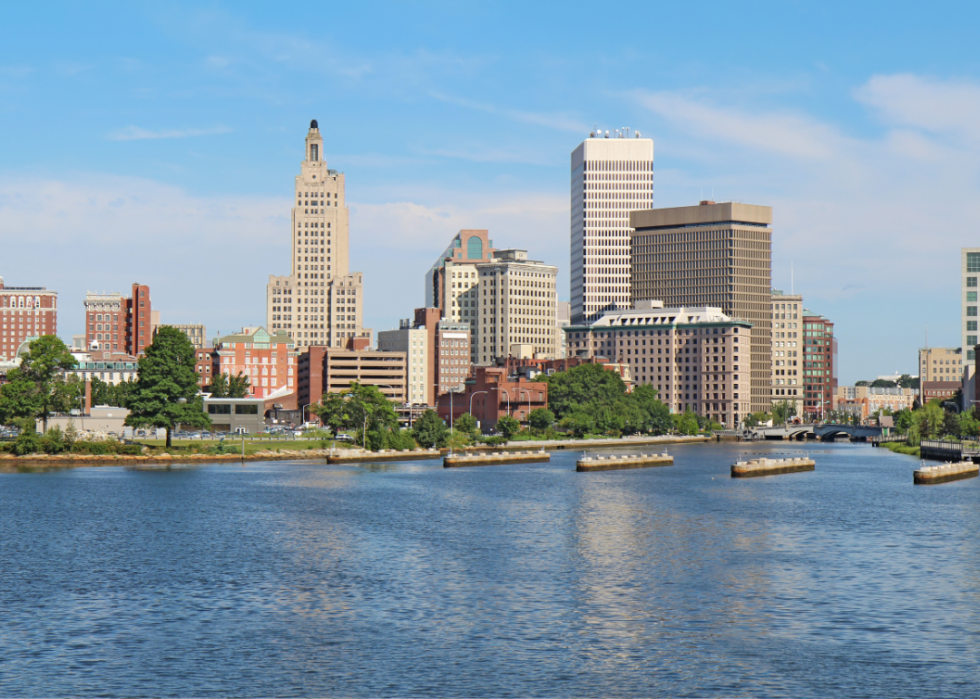 39 / 51
Rhode Island
Spring stay-at-home order: Yes (March 28 to May 8)
Testing and tracing:
- COVID-19 testing:
--- 256.8% to mitigation target
--- 70.1% to suppression target
- Contact tracing: 6.4% to target (200 out of 3,110 needed tracers hired)
Guidance for nursing homes and assisted living facilities:
- Visitation: Prohibited
- Daily symptom screening: No guidance
- Use of PPE: No guidance
Compassionate release of prisoners statewide:
- Jails: No
- Prisons: Yes (52 inmates released)
Housing support policy score: 0.5/5
- State renting population: 365,613
Current opening status: New restrictions imposed
- Stay-at-home order: Lifted
- Mandatory quarantine for travelers: Rolled back to certain states
- Large gatherings: All gatherings prohibited
- Restaurants: New service limits
- Mask mandate: Yes
40 / 51
South Carolina
Spring stay-at-home order: Yes (April 7 to May 4)
Testing and tracing:
- COVID-19 testing:
--- 39.6% to mitigation target
--- 10.7% to suppression target
- Contact tracing: 11.7% to target (775 out of 6,623 needed tracers hired)
Guidance for nursing homes and assisted living facilities:
- Visitation: Prohibited
- Daily symptom screening: Recommended
- Use of PPE: Recommended
Compassionate release of prisoners statewide:
- Jails: No
- Prisons: No
Housing support policy score: 0.5/5
- State renting population: 1,473,765
Current opening status: New restrictions imposed
- Stay-at-home order: Lifted
- Mandatory quarantine for travelers: Lifted
- Large gatherings: No limit
- Restaurants: New service limits
- Mask mandate: No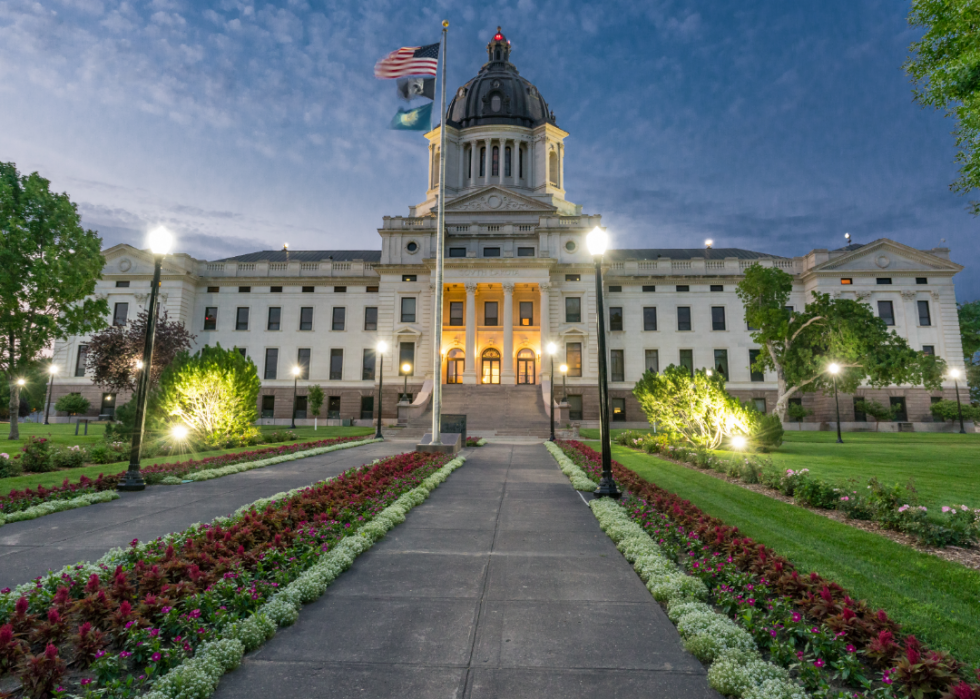 41 / 51
South Dakota
Spring stay-at-home order: No
Testing and tracing:
- COVID-19 testing:
--- 13.2% to mitigation target
--- 3.5% to suppression target
- Contact tracing: 4.8% to target (350 out of 7,290 needed tracers hired)
Guidance for nursing homes and assisted living facilities:
- Visitation: No guidance
- Daily symptom screening: No guidance
- Use of PPE: No guidance
Compassionate release of prisoners statewide:
- Jails: No
- Prisons: No
Housing support policy score: 0/5
- State renting population: 240,172
Current opening status: Reopened
- Stay-at-home order: -
- Mandatory quarantine for travelers: None
- Large gatherings: No limit
- Restaurants: -
- Mask mandate: No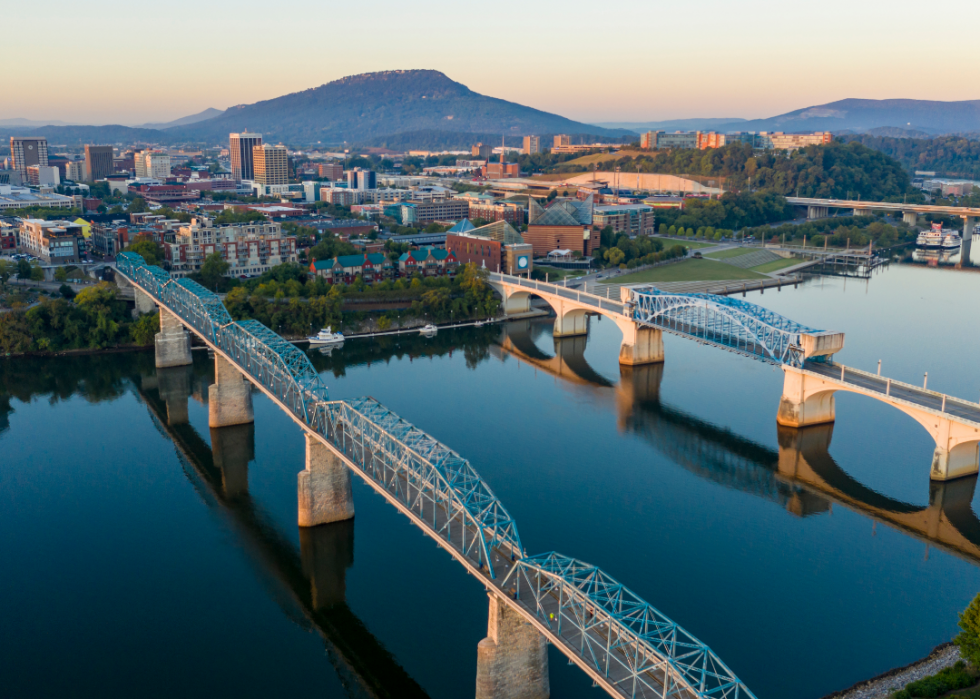 42 / 51
Tennessee
Spring stay-at-home order: Yes (March 31 to April 30)
Testing and tracing:
- COVID-19 testing:
--- 40.3% to mitigation target
--- 10.8% to suppression target
- Contact tracing: 6.4% to target (1,226 out of 19,218 needed tracers hired)
Guidance for nursing homes and assisted living facilities:
- Visitation: Prohibited
- Daily symptom screening: Recommended
- Use of PPE: Recommended
Compassionate release of prisoners statewide:
- Jails: No
- Prisons: No
Housing support policy score: 0/5
- State renting population: 2,118,314
Current opening status: Reopened
- Stay-at-home order: Lifted
- Mandatory quarantine for travelers: None
- Large gatherings: No limit
- Restaurants: Reopened to dine-in service
- Mask mandate: No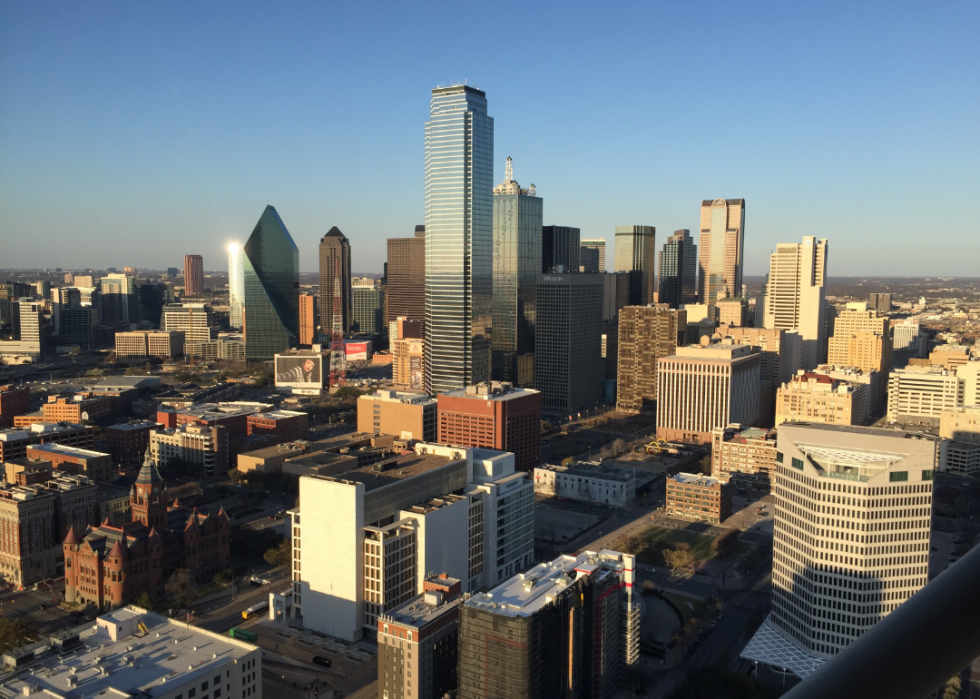 43 / 51
Texas
Spring stay-at-home order: Yes (April 2 to April 30)
Testing and tracing:
- COVID-19 testing:
--- 52.0% to mitigation target
--- 14.1% to suppression target
- Contact tracing: 8.2% to target (3,722 out of 45,436 needed tracers hired)
Guidance for nursing homes and assisted living facilities:
- Visitation: Prohibited
- Daily symptom screening: Required
- Use of PPE: Required
Compassionate release of prisoners statewide:
- Jails: No
- Prisons: No
Housing support policy score: 0/5
- State renting population: 9,601,665
Current opening status: New restrictions imposed
- Stay-at-home order: Lifted
- Mandatory quarantine for travelers: Lifted
- Large gatherings: >10 prohibited
- Restaurants: Reopened to dine-in service with capacity limits
- Mask mandate: Yes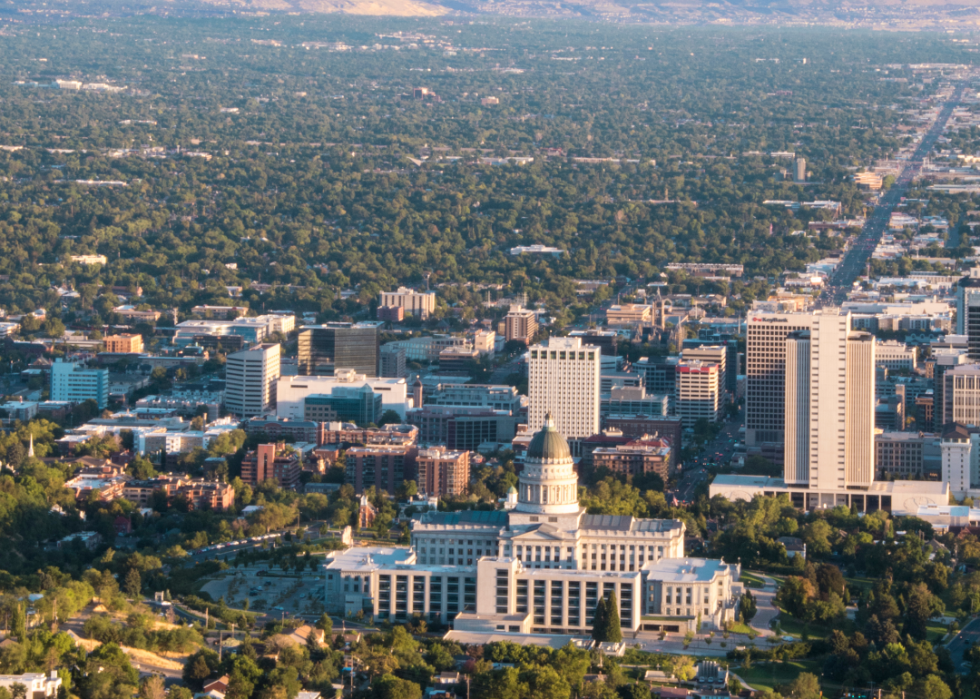 44 / 51
Utah
Spring stay-at-home order: No
Testing and tracing:
- COVID-19 testing:
--- 81.6% to mitigation target
--- 22.2% to suppression target
- Contact tracing: 8.0% to target (1,200 out of 14,933 needed tracers hired)
Guidance for nursing homes and assisted living facilities:
- Visitation: Prohibiting recommended
- Daily symptom screening: No guidance
- Use of PPE: Recommended
Compassionate release of prisoners statewide:
- Jails: No
- Prisons: No
Housing support policy score: 0.5/5
- State renting population: 824,044
Current opening status: New restrictions imposed
- Stay-at-home order: Lifted
- Mandatory quarantine for travelers: Lifted
- Large gatherings: No limit
- Restaurants: New service limits
- Mask mandate: Yes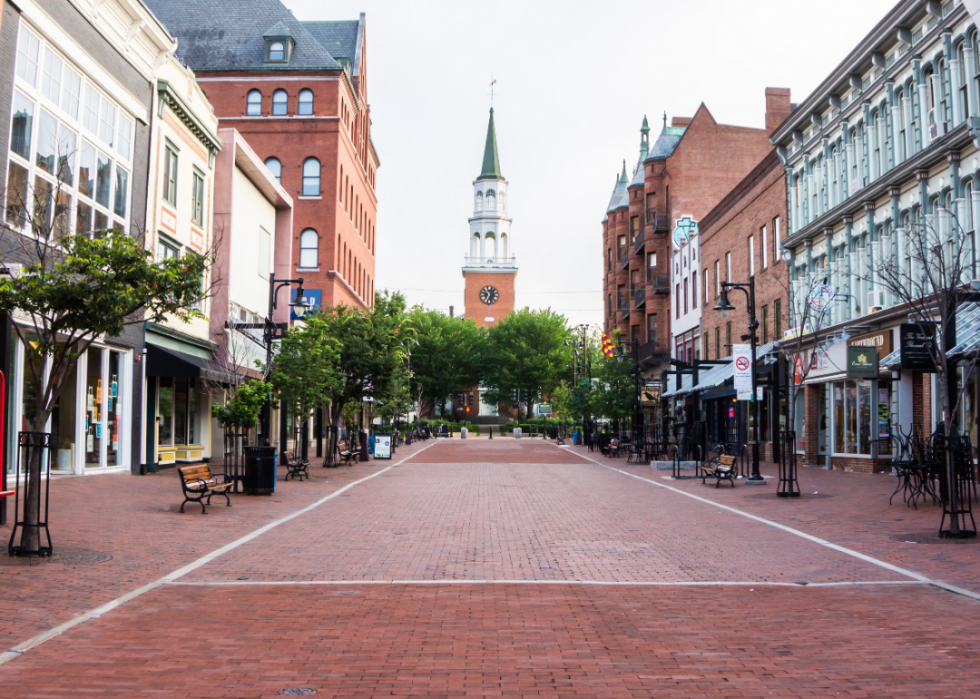 45 / 51
Vermont
Spring stay-at-home order: Yes (March 25 to May 15)
Testing and tracing:
- COVID-19 testing:
--- 1097.5% to mitigation target
--- 356.3% to suppression target
- Contact tracing: 15.0% to target (53 out of 354 needed tracers hired)
Guidance for nursing homes and assisted living facilities:
- Visitation: Prohibiting recommended
- Daily symptom screening: Required
- Use of PPE: Recommended
Compassionate release of prisoners statewide:
- Jails: No
- Prisons: Yes (300 inmates released)
Housing support policy score: 2.48/5
- State renting population: 157,514
Current opening status: New restrictions imposed
- Stay-at-home order: Lifted
- Mandatory quarantine for travelers: All travelers
- Large gatherings: All gatherings prohibited
- Restaurants: New service limits
- Mask mandate: Yes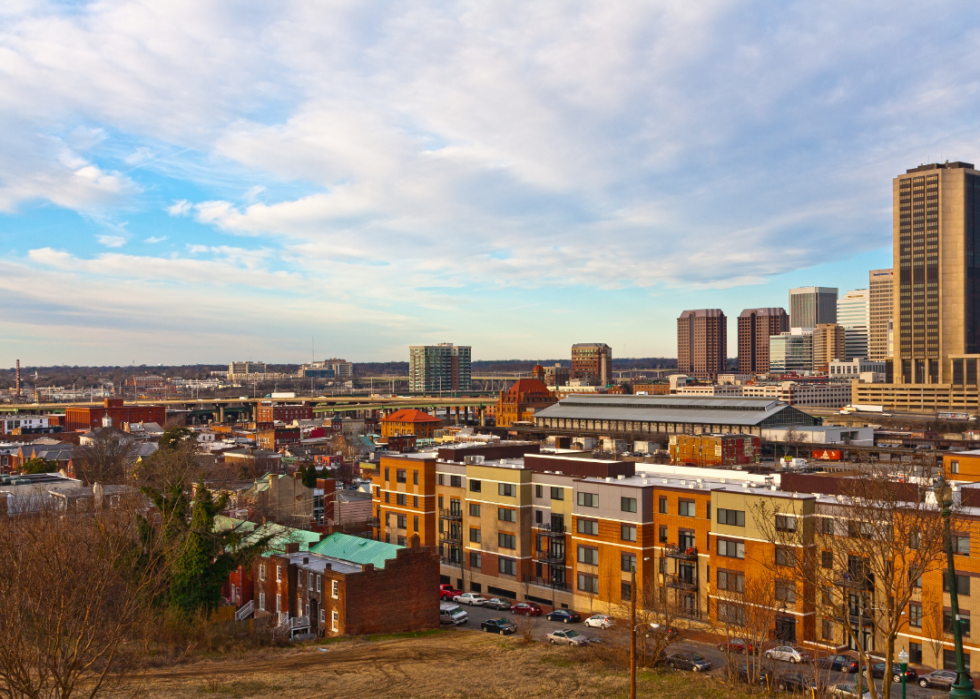 46 / 51
Virginia
Spring stay-at-home order: Yes (March 30 to June 10)
Testing and tracing:
- COVID-19 testing:
--- 35.0% to mitigation target
--- 9.5% to suppression target
- Contact tracing: 21.8% to target (1,547 out of 7,090 needed tracers hired)
Guidance for nursing homes and assisted living facilities:
- Visitation: Prohibited
- Daily symptom screening: Required
- Use of PPE: Required
Compassionate release of prisoners statewide:
- Jails: No
- Prisons: Yes (336 inmates released)
Housing support policy score: 0.5/5
- State renting population: 2,646,746
Current opening status: New restrictions imposed
- Stay-at-home order: Lifted
- Mandatory quarantine for travelers: None
- Large gatherings: >25 prohibited
- Restaurants: New service limits
- Mask mandate: Yes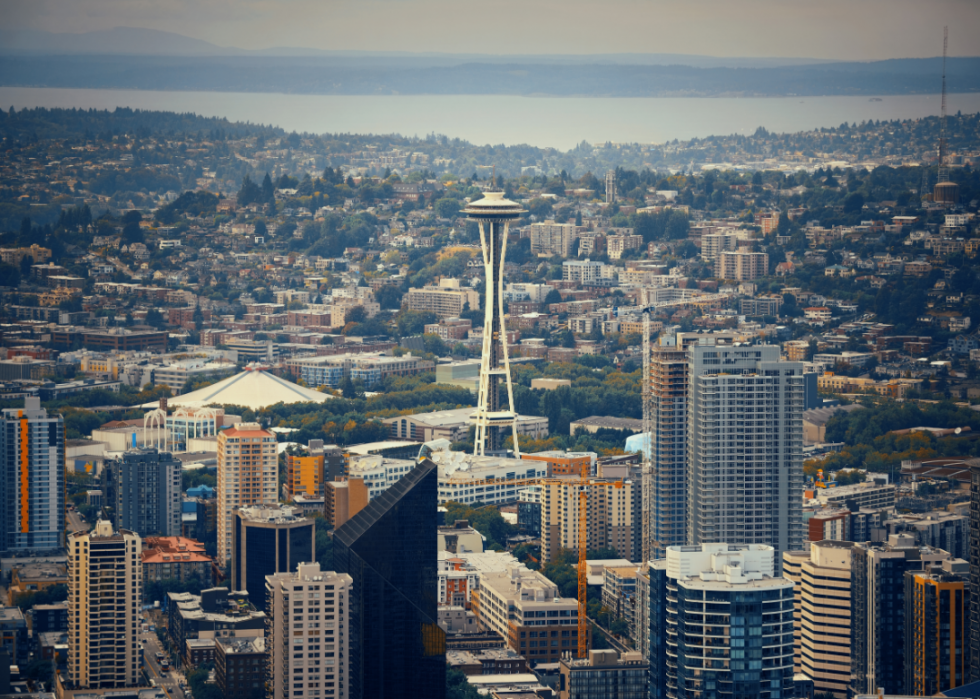 47 / 51
Washington
Spring stay-at-home order: Yes (March 23 to May 11)
Testing and tracing:
- COVID-19 testing:
--- 73.3% to mitigation target
--- 20.1% to suppression target
- Contact tracing: 26.4% to target (2,122 out of 8,041 needed tracers hired)
Guidance for nursing homes and assisted living facilities:
- Visitation: Prohibited
- Daily symptom screening: Required
- Use of PPE: Recommended
Compassionate release of prisoners statewide:
- Jails: No
- Prisons: No
Housing support policy score: 3.5/5
- State renting population: 2,499,304
Current opening status: New restrictions imposed
- Stay-at-home order: Lifted
- Mandatory quarantine for travelers: None
- Large gatherings: All gatherings prohibited
- Restaurants: Newly closed to indoor dining
- Mask mandate: Yes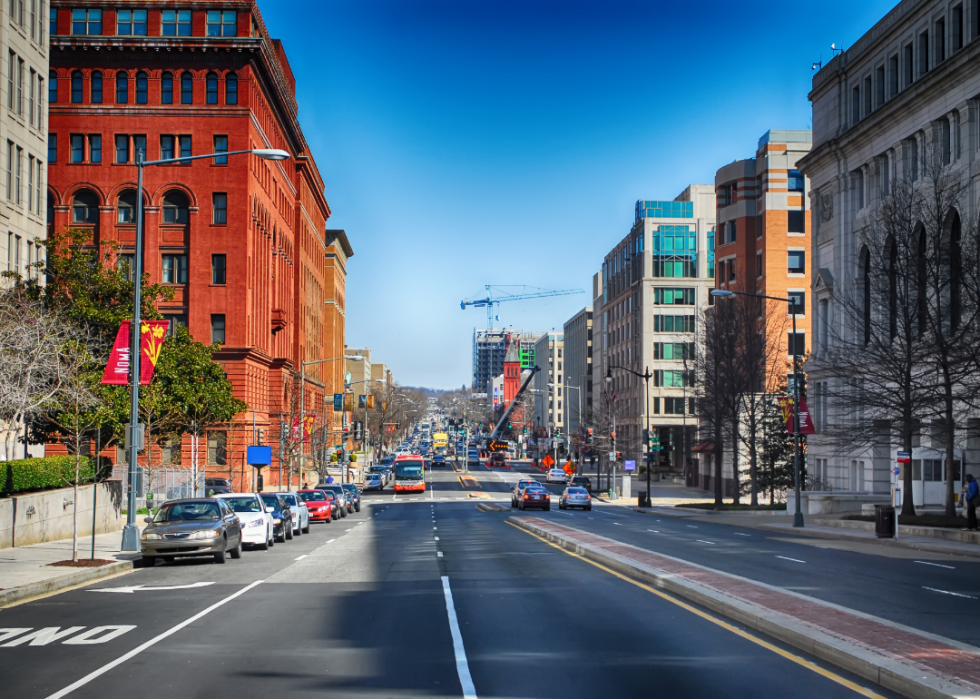 48 / 51
Washington DC
Spring stay-at-home order: Yes (April 1 to May 29)
Testing and tracing:
- COVID-19 testing:
--- 480.6% to mitigation target
--- 134.3% to suppression target
- Contact tracing: 40.7% to target (268 out of 659 needed tracers hired)
Guidance for nursing homes and assisted living facilities:
- Visitation: Prohibited
- Daily symptom screening: Required
- Use of PPE: Required
Compassionate release of prisoners statewide:
- Jails: No
- Prisons: No
Housing support policy score: Not ranked
Current opening status: New restrictions imposed
- Stay-at-home order: Lifted
- Mandatory quarantine for travelers: From certain states
- Large gatherings: >10 prohibited
- Restaurants: New service limits
- Mask mandate: Yes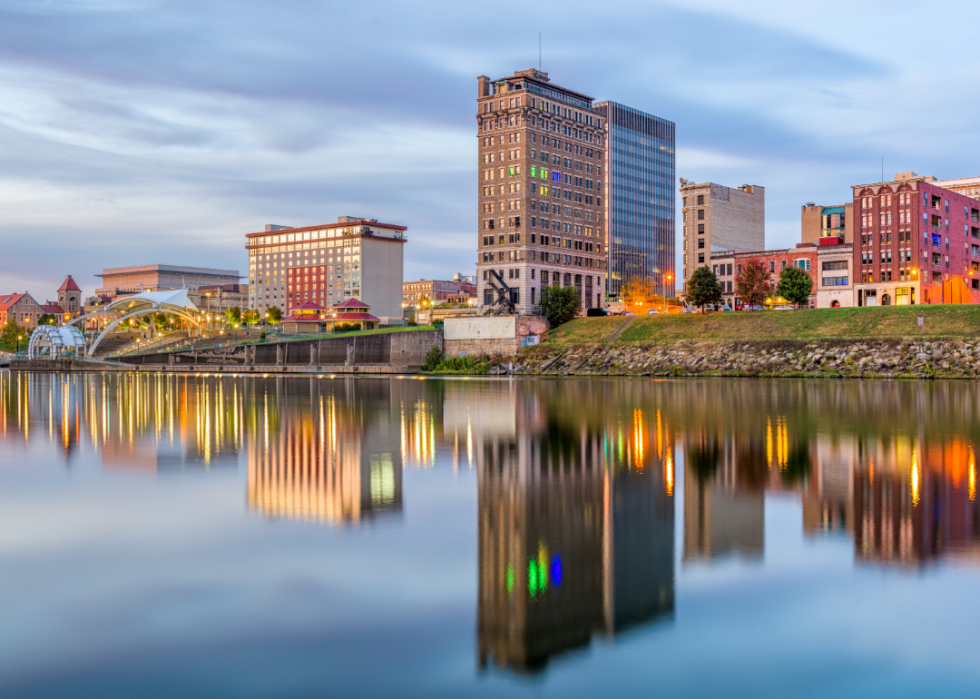 49 / 51
West Virginia
Spring stay-at-home order: Yes (March 24 to May 3)
Testing and tracing:
- COVID-19 testing:
--- 96.1% to mitigation target
--- 26.0% to suppression target
- Contact tracing: 6.9% to target (248 out of 3,607 needed tracers hired)
Guidance for nursing homes and assisted living facilities:
- Visitation: Prohibiting recommended
- Daily symptom screening: Recommended
- Use of PPE: Recommended
Compassionate release of prisoners statewide:
- Jails: Yes (616 inmates released)
- Prisons: Yes (87 inmates released)
Housing support policy score: 0/5
- State renting population: 455,507
Current opening status: New restrictions imposed
- Stay-at-home order: Lifted
- Mandatory quarantine for travelers: Lifted
- Large gatherings: >25 prohibited
- Restaurants: Reopened to dine-in service with capacity limits
- Mask mandate: Yes
50 / 51
Wisconsin
Spring stay-at-home order: Yes (March 25 to May 13)
Testing and tracing:
- COVID-19 testing:
--- 70.9% to mitigation target
--- 19.2% to suppression target
- Contact tracing: 1.8% to target (600 out of 32,929 needed tracers hired)
Guidance for nursing homes and assisted living facilities:
- Visitation: Prohibiting recommended
- Daily symptom screening: Recommended
- Use of PPE: No guidance
Compassionate release of prisoners statewide:
- Jails: Yes (1,600 inmates released)
- Prisons: Yes (1,572 inmates released)
Housing support policy score: 0.5/5
- State renting population: 1,678,088
Current opening status: Reopened
- Stay-at-home order: Lifted
- Mandatory quarantine for travelers: None
- Large gatherings: No limit
- Restaurants: Reopened to dine-in service
- Mask mandate: Yes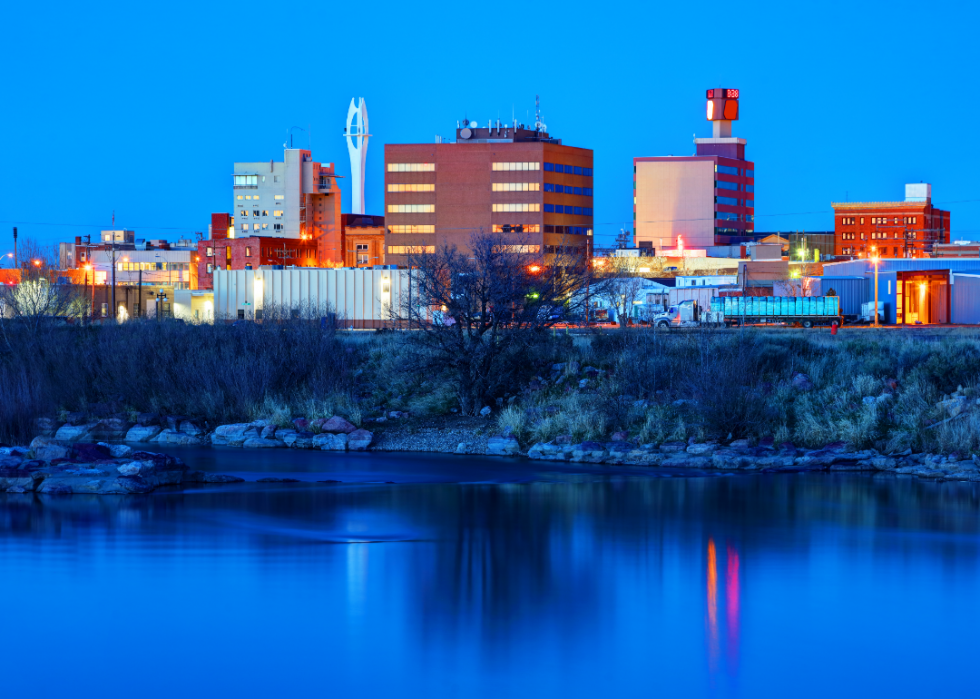 51 / 51
Wyoming
Spring stay-at-home order: No
Testing and tracing:
- COVID-19 testing:
--- 246.8% to mitigation target
--- 67.8% to suppression target
- Contact tracing: 1.3% to target (50 out of 3,774 needed tracers hired)
Guidance for nursing homes and assisted living facilities:
- Visitation: Prohibiting recommended
- Daily symptom screening: Recommended
- Use of PPE: Recommended
Compassionate release of prisoners statewide:
- Jails: No
- Prisons: No
Housing support policy score: 0.5/5
- State renting population: 161,204
Current opening status: New restrictions imposed
- Stay-at-home order: None
- Mandatory quarantine for travelers: Lifted
- Large gatherings: >25 prohibited
- Restaurants: Reopened to dine-in service
- Mask mandate: No
You may also like: Tracking how COVID-19 spread in every state