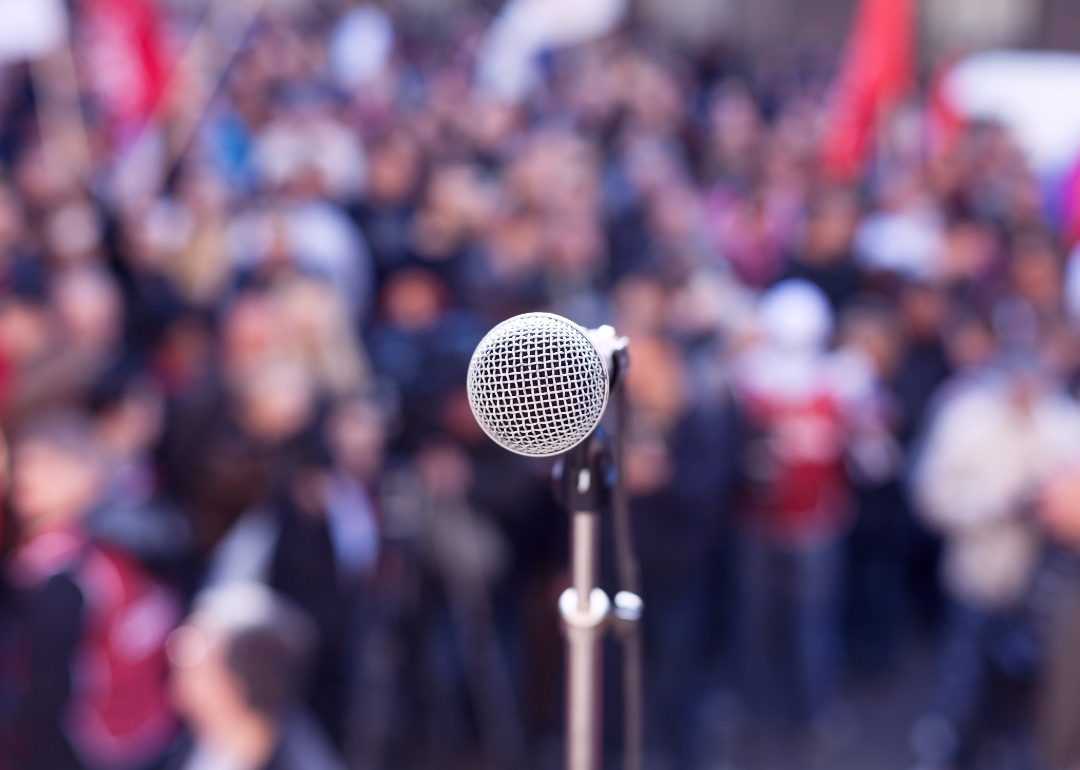 Republican Party history from the year you were born
Republican Party history from the year you were born
Since first emerging in 1854 to fight expansion of U.S. slavery and the implementation of the Kansas-Nebraska Act, the Republican party (also known as the GOP, or "Grand Old Party") has changed massively to become the influential political entity that it is in 2021. Since the Republican Party became more aligned with business issues, it entered the 20th century more closely associated with upper-class politics.
The party suffered during FDR's rise amidst the Great Depression, when many Americans blamed the party for their resistance to offer aid to ordinary citizens during the crisis. Indeed, Republicans won only four elections from 1932 to 1980, and only made up the Congressional majority for about four years.
However, the GOP gained traction after World War II, when white, conservative Southerners began joining the party due to its growing conservatism and resistance to big government (as evidenced in the politics of popular conservative president Ronald Reagan).
This proceeded into the 21st century, when George W. Bush took the White House in 2000 and enacted sweeping federal security measures. The party changed once again with the election of reality TV's businessman-turned-politician Donald Trump, who implemented controversial legislation against immigration and in favor of larger corporations. With Democrat Joe Biden headed to the White House in 2021, it's interesting to look back and see how Republicans have changed over the past decade to get to this point.
In order to determine what Republican party history occurred during the past 89 years, Stacker compiled a list of major Republican political events from 1931 to 2020, with the help of numerous news sources, historical records, and government websites.
Starting with Republicans becoming a Congressional minority in 1931 and ending with President Donald Trump taking on Democratic nominee Joe Biden in the 2020 presidential election, read on to find out what happened within the Republican party's history during the year you were born.
You may also like: Most and least popular governors in America