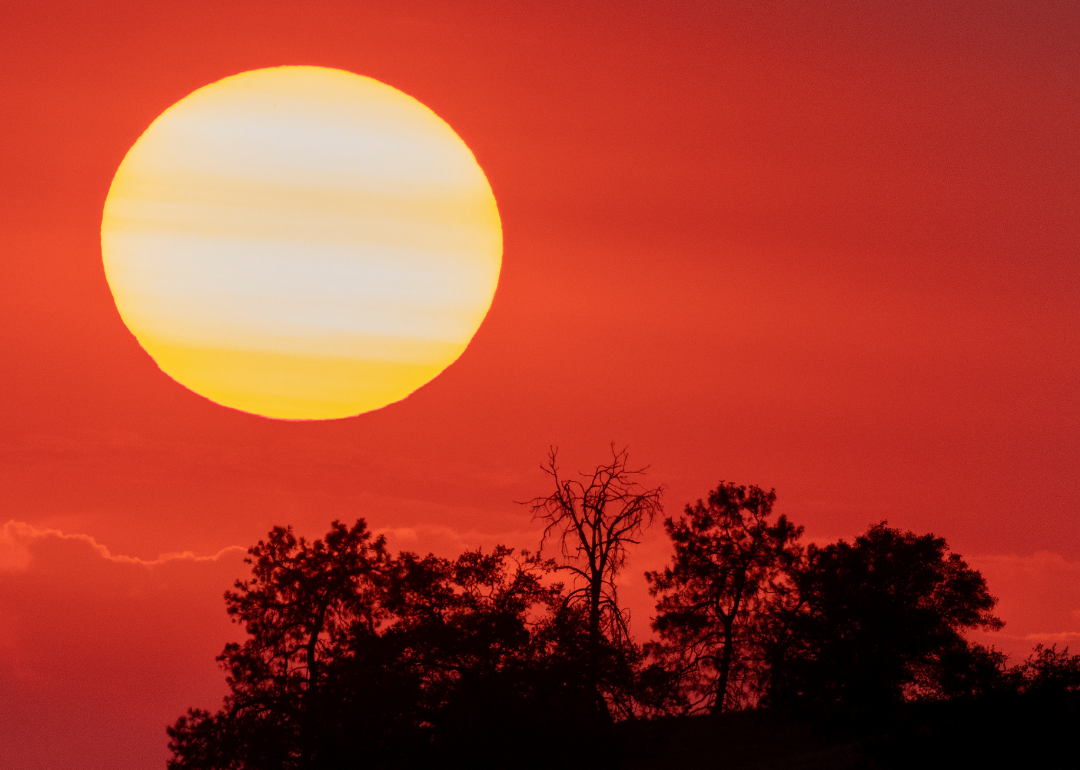 How climate change impacts extreme weather across America
David McNew // Getty Images
How climate change impacts extreme weather across America
The phrase "global warming" may sound fairly innocuous. A few degrees of temperature difference spread out over a century doesn't sound like much to many people, and the most compelling images associated with the phenomenon often involve glaciers and polar bears, which makes the threat seem distant.
In November 2021, delegates from nearly 200 countries met in Glasgow for the COP26 conference to discuss and negotiate policy around climate change. Significant victories included halting and reversing deforestation in 90% of the world's forests, cooperation between the U.S. and China to curb emissions, and language specifying the phasing down of coal—the first language of its kind in a U.N. climate pact.
But there were shortcomings, too. Climate financing was a major pain point, with no financial relief provided to the smaller countries that have disproportionately borne the burden of the climate havoc that large countries like the U.S., China, and India have wreaked. No amount of novel language or diplomatic pageantry can change what people around the world are experiencing. One doesn't need to look very far to see the impact of inaction. Pick any spot in the U.S. and it's most likely been impacted by a rapidly changing climate.
Although it's unclear if there is a direct correlation between climate change and phenomena like tornadoes and thunderstorms, there is an established and undeniable link between rising temperatures and heat waves, increased precipitation, reduced snowpack, flooding, fires, and intense tropical storms and hurricanes. Some climate change-related weather patterns will hinder energy production while simultaneously placing a greater demand on energy providers. Others will bring massive storms to regions that were historically spared from their wrath, as New York and New Jersey experienced with Hurricane Sandy in 2012.
In other cases, extreme weather will trigger water shortages like the kind that have recently plagued the Southwest and much of the rest of the country. Food shortages likely will lead to higher prices at the grocery store, property values will decline in the hardest-hit areas, and millions of acres of forest will burn or die. It's important to note that these are not hypothetical situations. Every scenario just described has already happened, is happening, and/or is predicted to happen with greater frequency and ferocity in the near future.
Read on to learn about climate change and how it's affecting weather and other natural phenomena in the United States, which regions are being hit the hardest, and where these weather events are most prevalent.
You may also like: States with the worst droughts