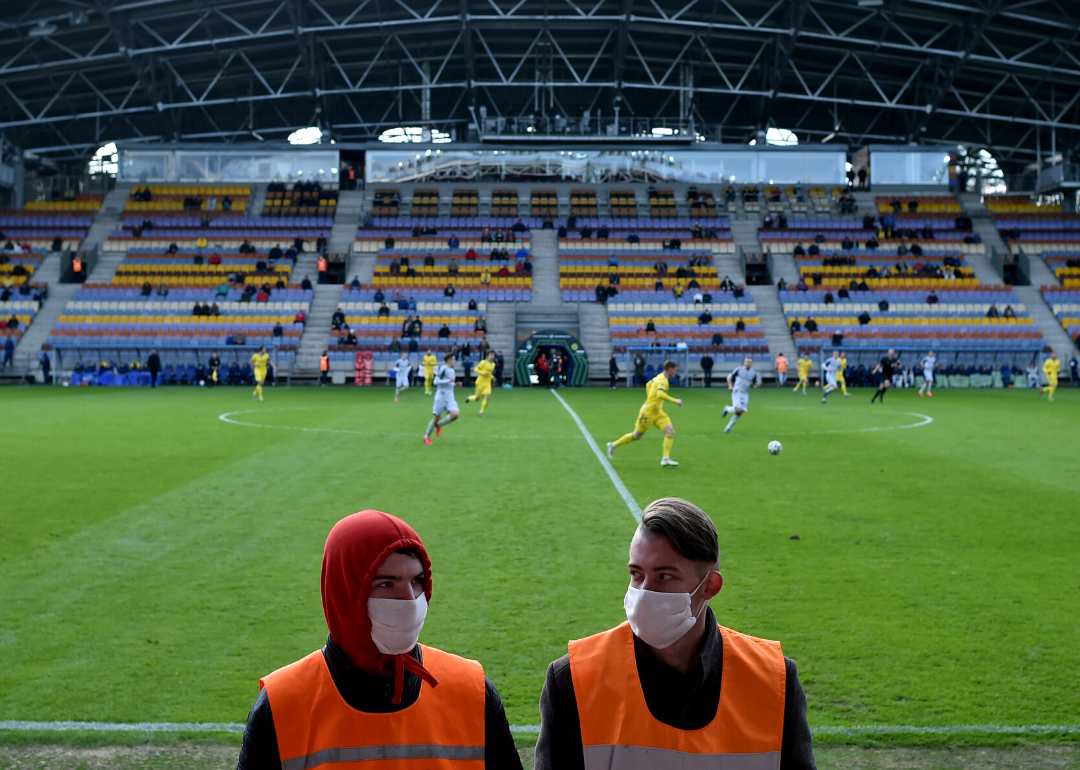 50 sports bets you can still make
Andolu Agency // Getty Images
50 sports bets you can still make
This winter, the COVID-19 pandemic has spread across the globe, shuttering countless businesses, closing schools and places of worship, and redefining our entire way of life. Though outliers exist, able to withstand or resume operations despite the novel coronavirus, most sports have not been immune. Fortunately, as you'll see here, not all sports. Teams' most loyal fans are not the only affected parties. Millions of sports bettors make a daily or weekly practice of wagering on live events, and billions of dollars are bet each year, when factoring in offshore sportsbooks.
Some leagues have tried their best to stave off economic disaster and avoid letting down their fans. The Turkey Super Lig, for instance, continued its top-flight soccer matches in empty stadiums—a last-ditch effort in March to preserve the season and coveted title. But that same month, it ultimately shut down amid rising cases in the country. The XFL, America's new football league contested during the NFL's offseason, went from attracting fans to its alternate rules and overt embrace of gambling to a complete operational suspension, laying off nearly its entire staff.
To label sports as simply a "hobby" and gambling outlet—and relatively insignificant in the scheme of things—is to miss their full meaning and utility to innumerable families and individuals. Beyond the manners in which our loyalties and traditions are inherited for generations and our childhood memories are etched in playoff arenas, there are profound ways in which sports provide distraction. Underneath our differences is the value of using sports to escape and enjoy something, even temporarily.
And luckily, as we alluded to, not all sports have stopped. Stacker dug through dozens of online sportsbooks and news items to uncover 50 sports bets you can still make, from several NFL futures to Central Asian soccer games. Whether or not you view video games on the same level as other sports, or if you find your time is better spent playing video games than choosing the rescheduled November Masters winner months in advance, we guarantee these bets are available.
You may also like: Oldest teams in Major League Baseball