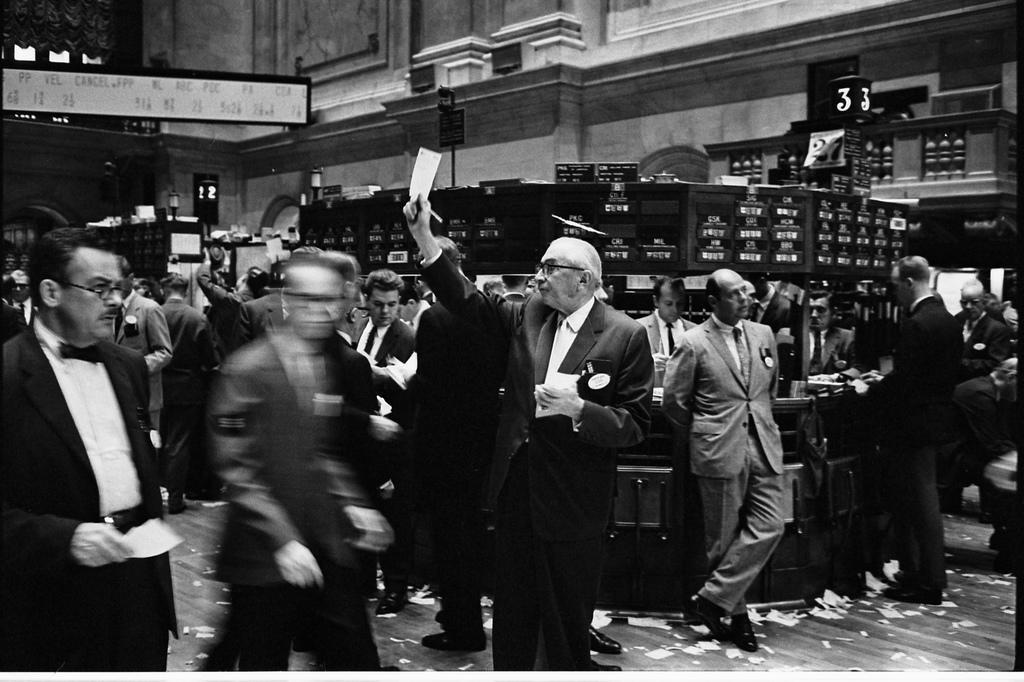 Here's what the stock market returned the year you were born
Here's what the stock market returned the year you were born
For over two centuries, the U.S. stock market has embodied the American capitalist spirit. Pairing America's most successful enterprises with the provided capital of investors looking to grow their wealth, the stock market reads as a barometer for the U.S. economy and a further reflection of events around the world.
To understand the ups and downs of the market over the last 90 years, Stacker looked to historical returns for stocks covered by Standard & Poor's. Using historical data from Ycharts and NYU Professor Aswath Damodaran, we've compiled total annual returns for every year from 1928 to 2017, reflecting price appreciation as well as distributions to shareholders. In 1957, the S&P transitioned its major index into an examination of 500 select companies, creating the well-known S&P 500 index. The index tracks companies listed on the NYSE or NASDAQ using a market capitalization weighting methodology—giving more weight to larger companies—as compared to the price-weighted approach employed by the Dow Jones Industrial Average. We've also include annual returns for 3-month U.S. Treasury bills—short-term bonds that serve as an indicator of the risk-free rate—as a basis for comparison to stock market returns.
Read on to discover how the markets moved the year you were born.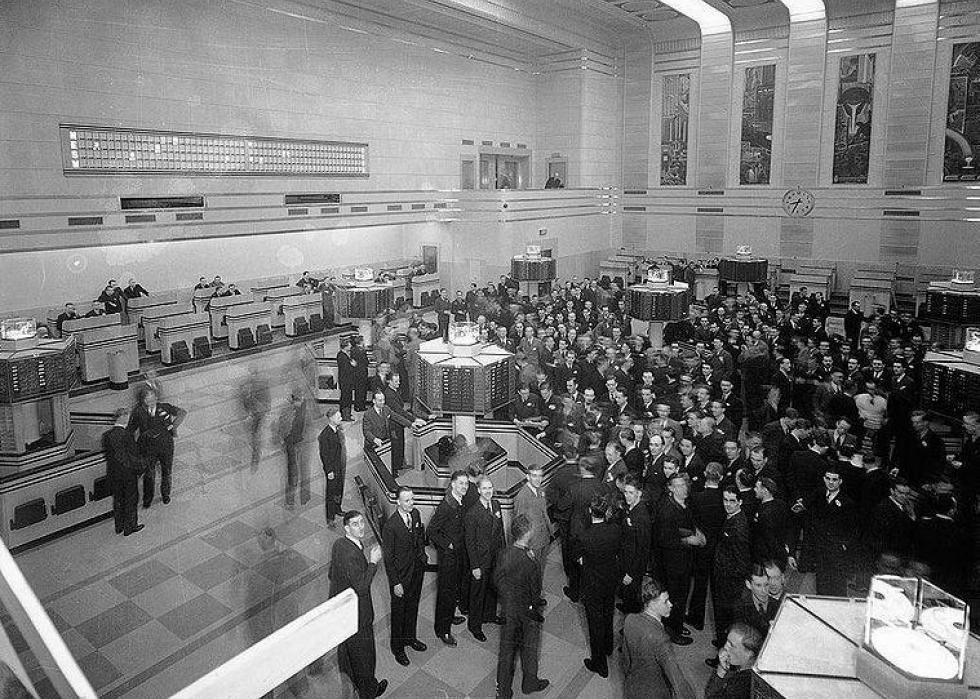 1 / 90
Alexandra Studios // Wikicommons
1928
Annual return on the S&P 500: 43.81%
Annual return on 3-month Treasury bills: 3.08%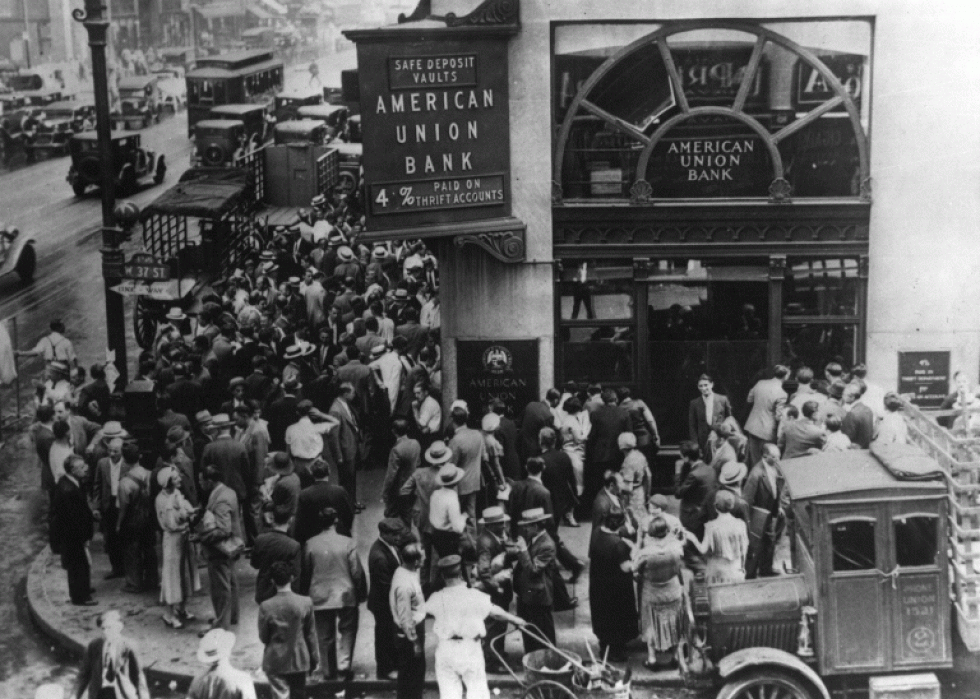 2 / 90
1929
Annual return on the S&P 500: -8.3%
Annual return on 3-month Treasury bills: 3.16%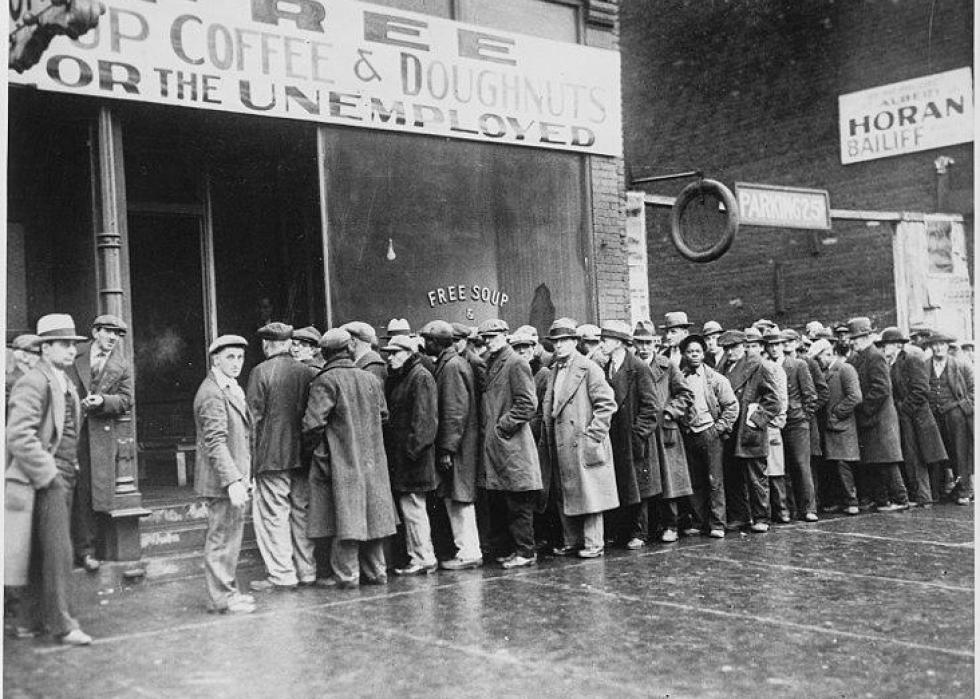 3 / 90
1930
Annual return on the S&P 500: -25.12%
Annual return on 3-month Treasury bills: 4.55%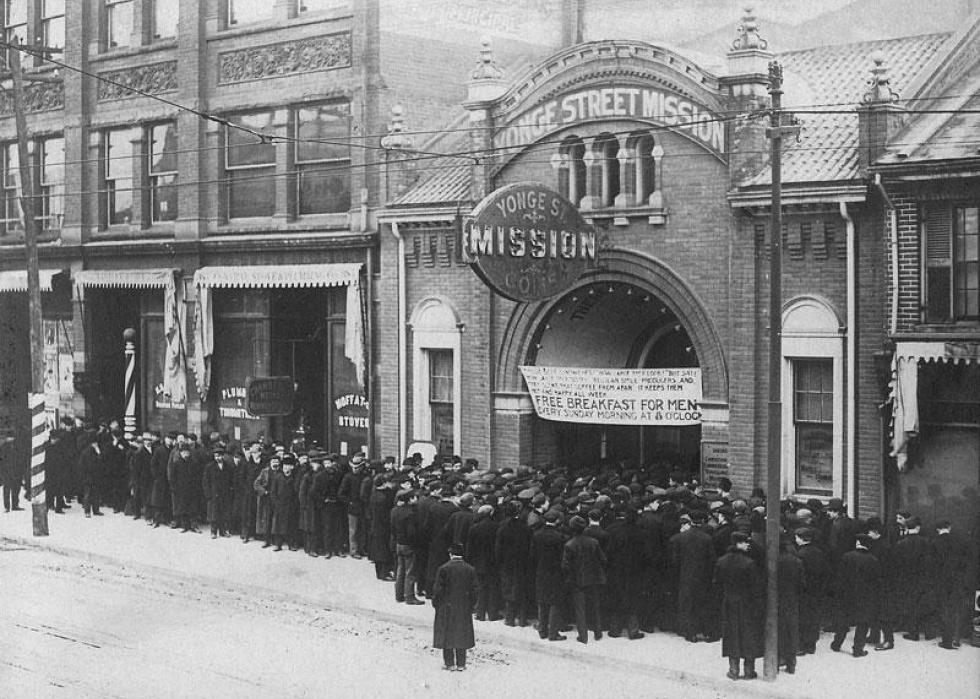 4 / 90
1931
Annual return on the S&P 500: -43.84%
Annual return on 3-month Treasury bills: 2.31%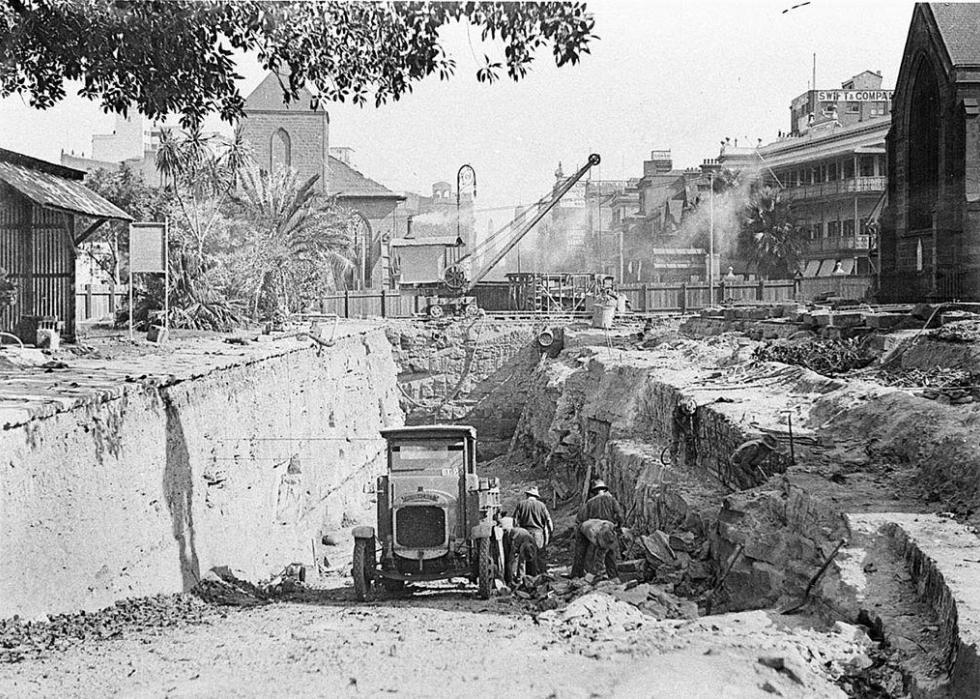 5 / 90
1932
Annual return on the S&P 500: -8.64%
Annual return on 3-month Treasury bills: 1.07%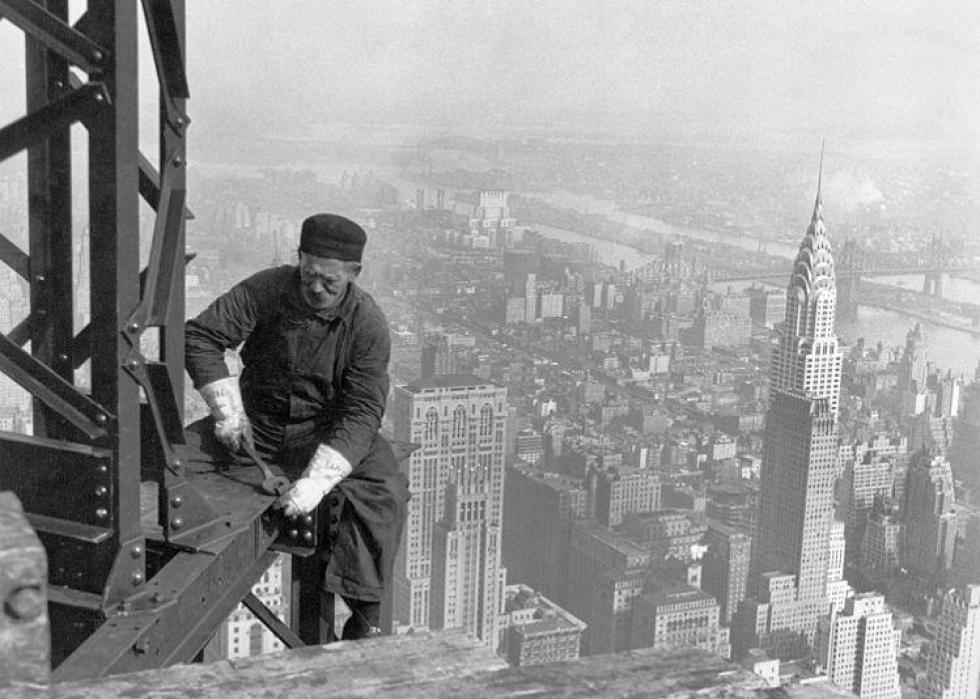 6 / 90
1933
Annual return on the S&P 500: 49.98%
Annual return on 3-month Treasury bills: 0.96%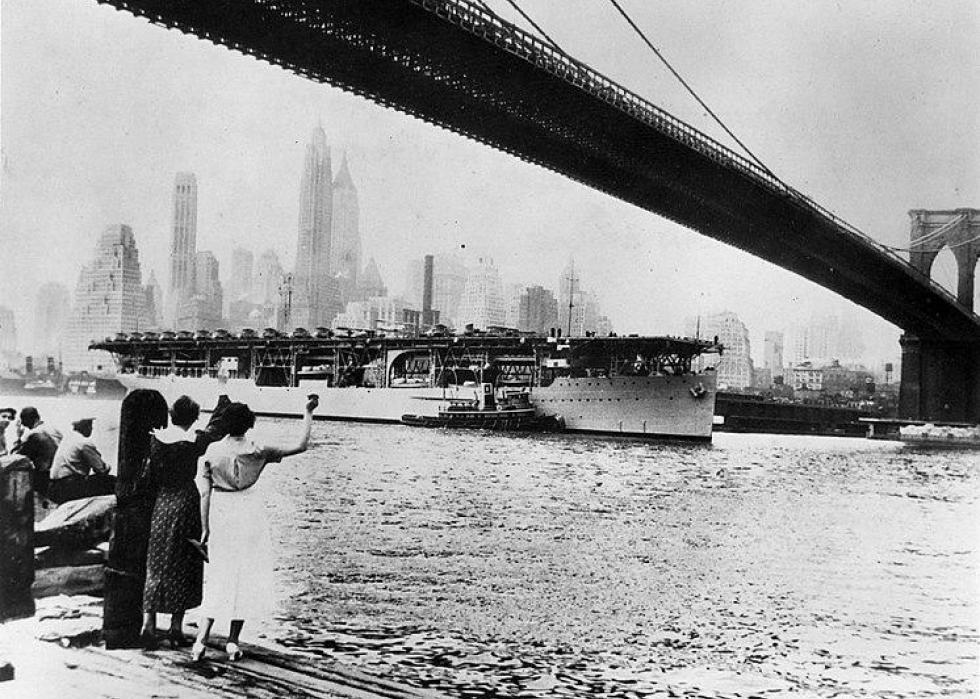 7 / 90
1934
Annual return on the S&P 500: -1.19%
Annual return on 3-month Treasury bills: 0.32%
8 / 90
1935
Annual return on the S&P 500: 46.74%
Annual return on 3-month Treasury bills: 0.18%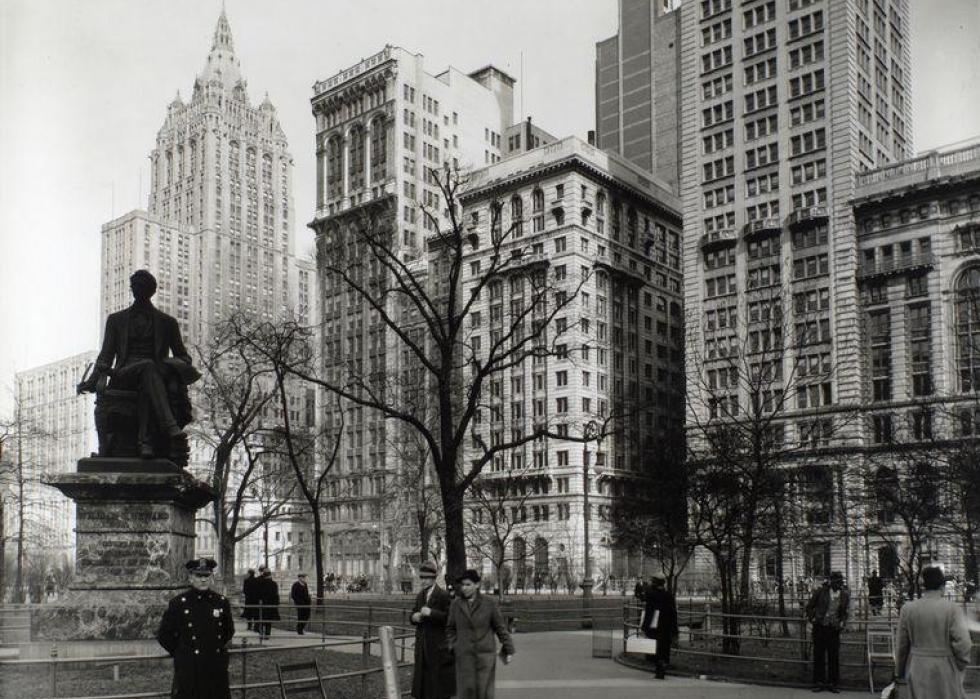 9 / 90
Berenice Abbott // Wikicommons
1936
Annual return on the S&P 500: 31.94%
Annual return on 3-month Treasury bills: 0.17%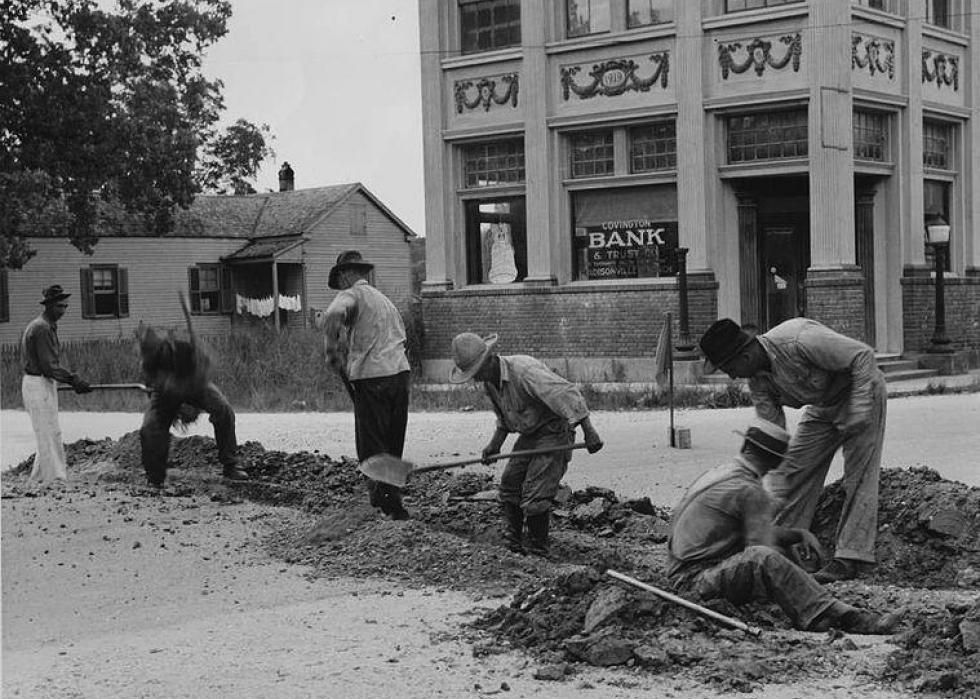 10 / 90
Unnamed WPA photographer // Wikicommons
1937
Annual return on the S&P 500: -35.34%
Annual return on an investment in a 3-month T.Bill: 0.3%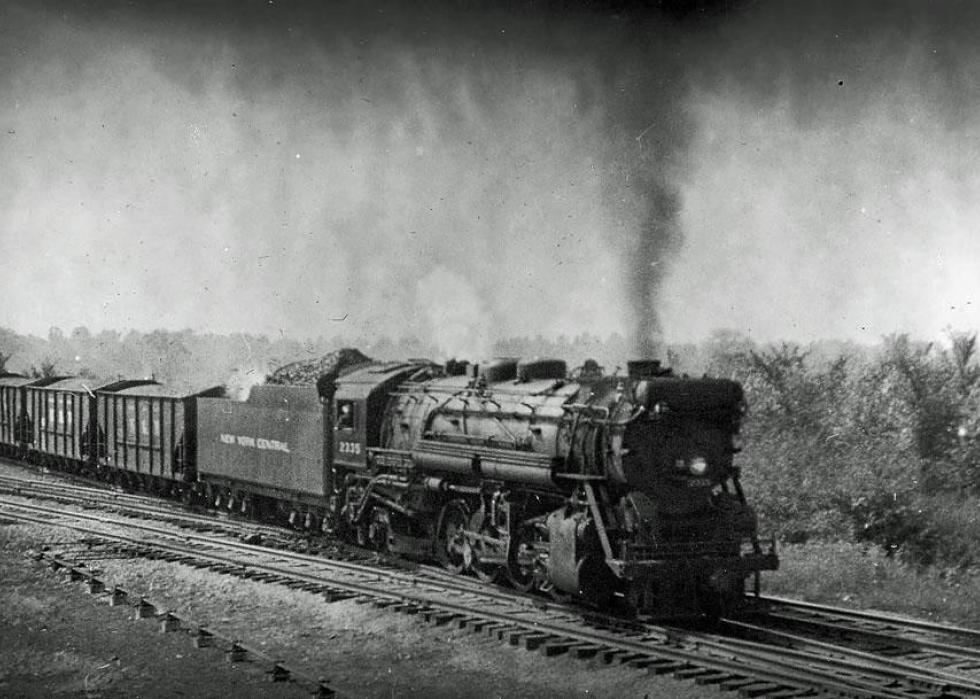 11 / 90
1938
Annual return on the S&P 500: 29.28%
Annual return on 3-month Treasury bills: 0.08%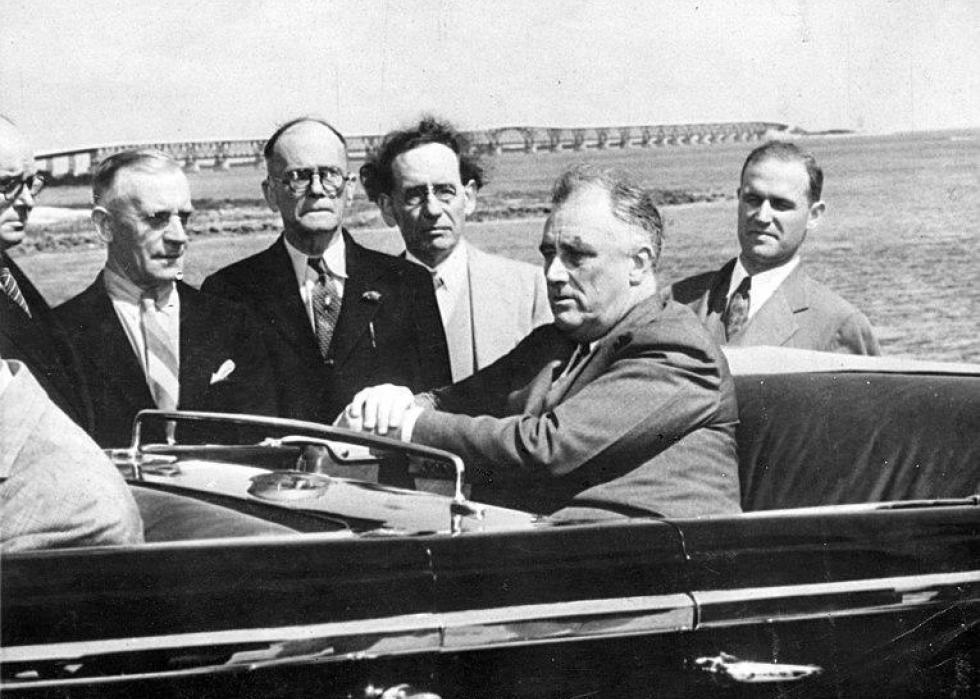 12 / 90
Florida Keys--Public Libraries // Wikicommons
1939
Annual return on the S&P 500: -1.1%
Annual return on 3-month Treasury bills: 0.04%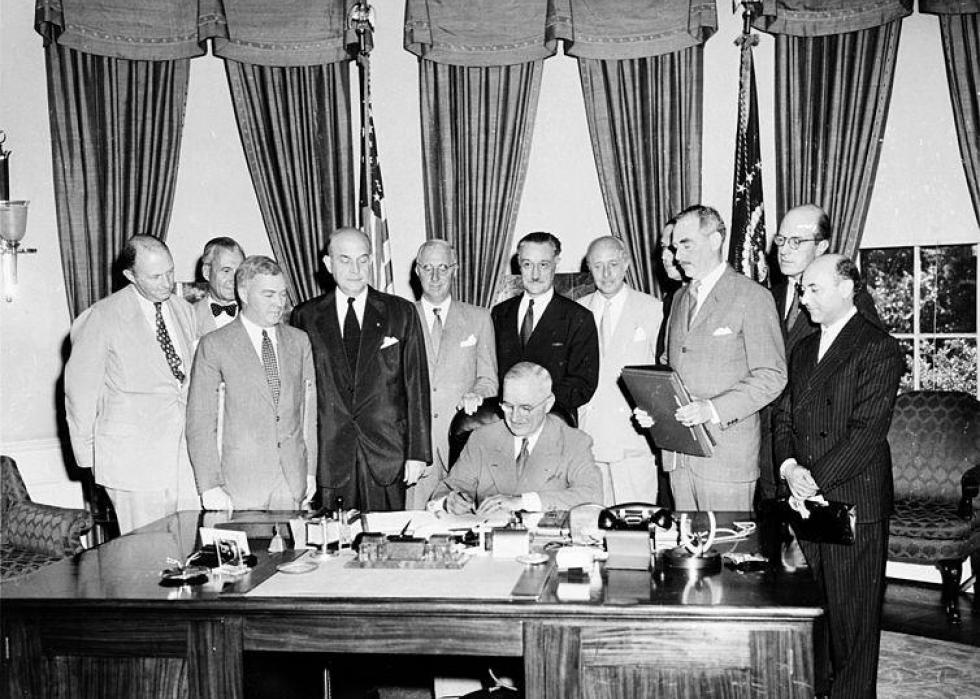 13 / 90
Abbie Rowe // Wikicommons
1940
Annual return on the S&P 500: -10.67%
Annual return on 3-month Treasury bills: 0.03%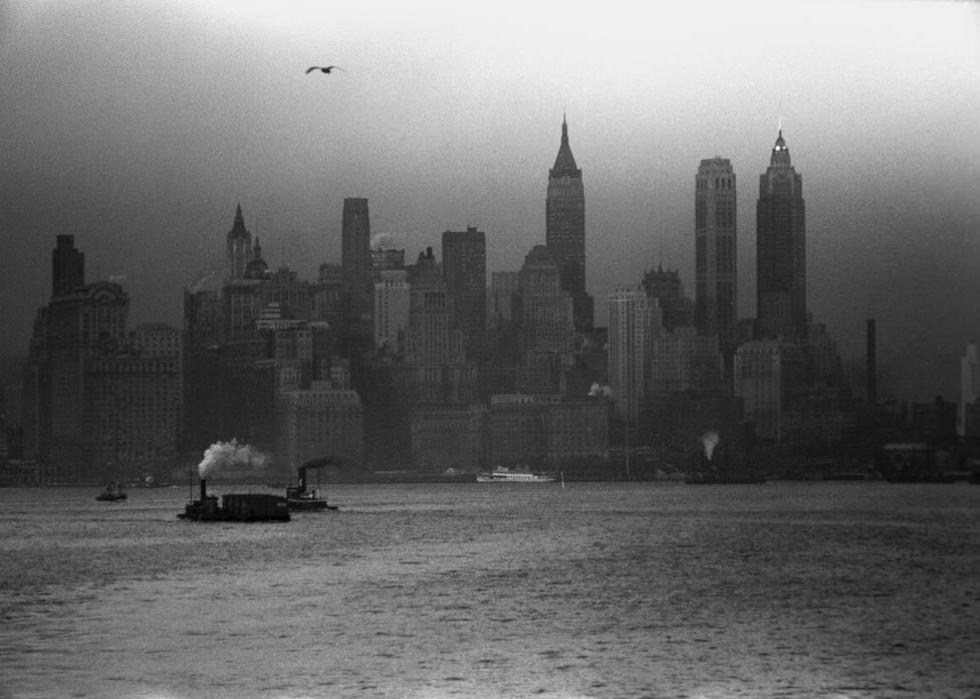 14 / 90
1941
Annual return on the S&P 500: -12.77%
Annual return on 3-month Treasury bills: 0.08%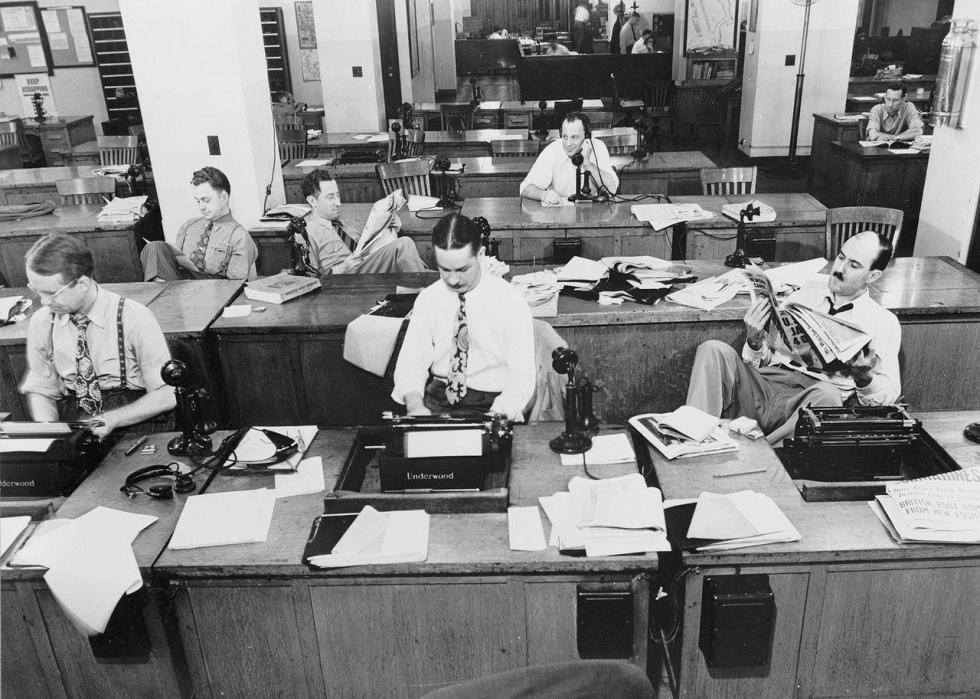 15 / 90
1942
Annual return on the S&P 500: 19.17%
Annual return on 3-month Treasury bills: 0.34%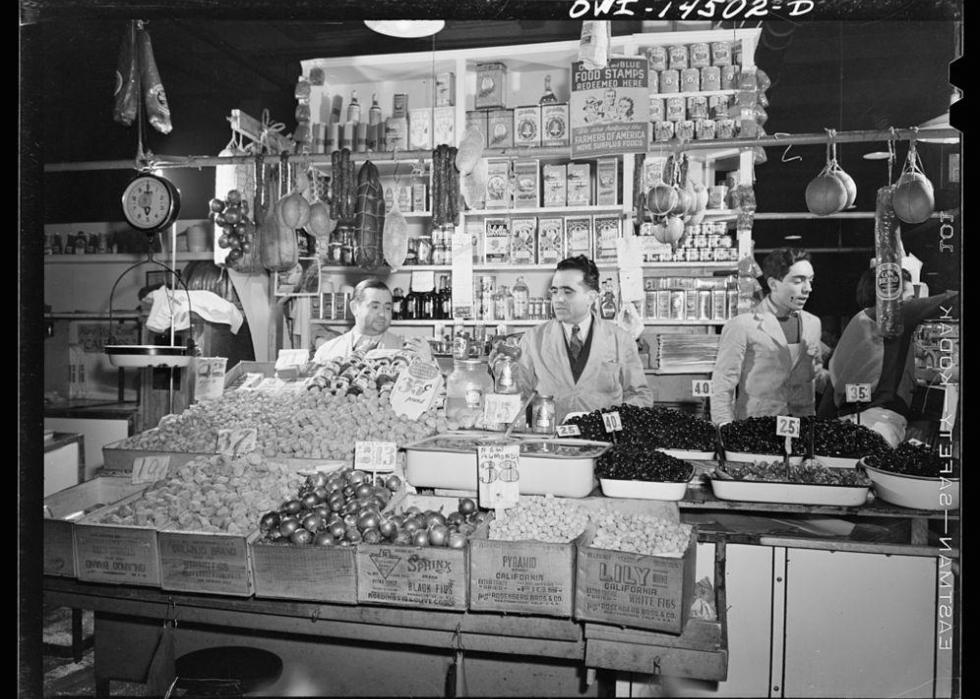 16 / 90
Marjory Collins // Wikicommons
1943
Annual return on the S&P 500: 25.06%
Annual return on 3-month Treasury bills: 0.38%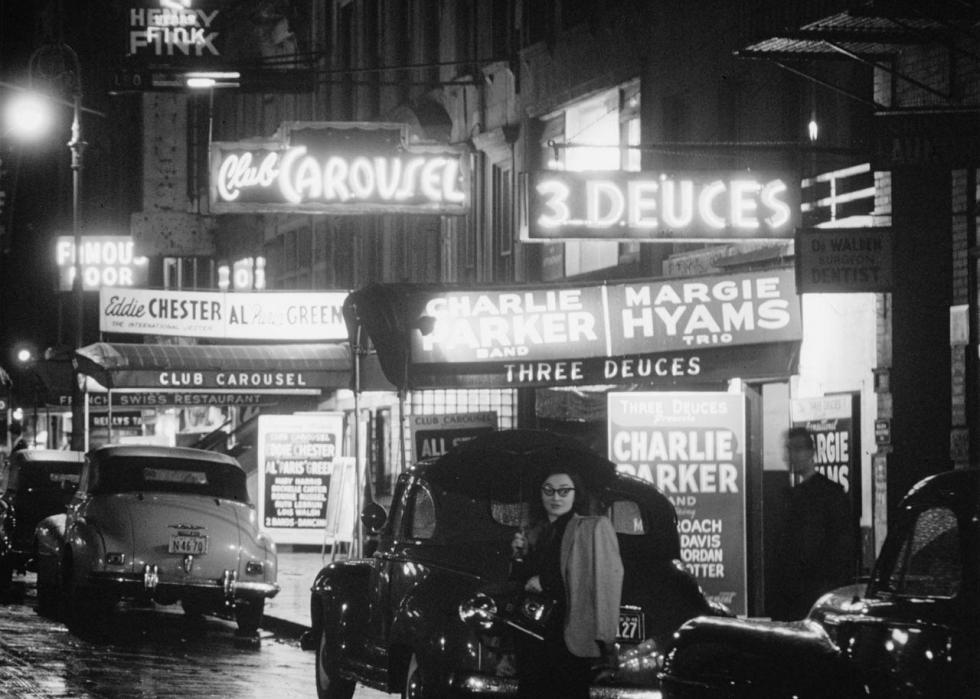 17 / 90
William P. Gottlieb // Wikicommons
1944
Annual return on the S&P 500: 19.03%
Annual return on 3-month Treasury bills: 0.38%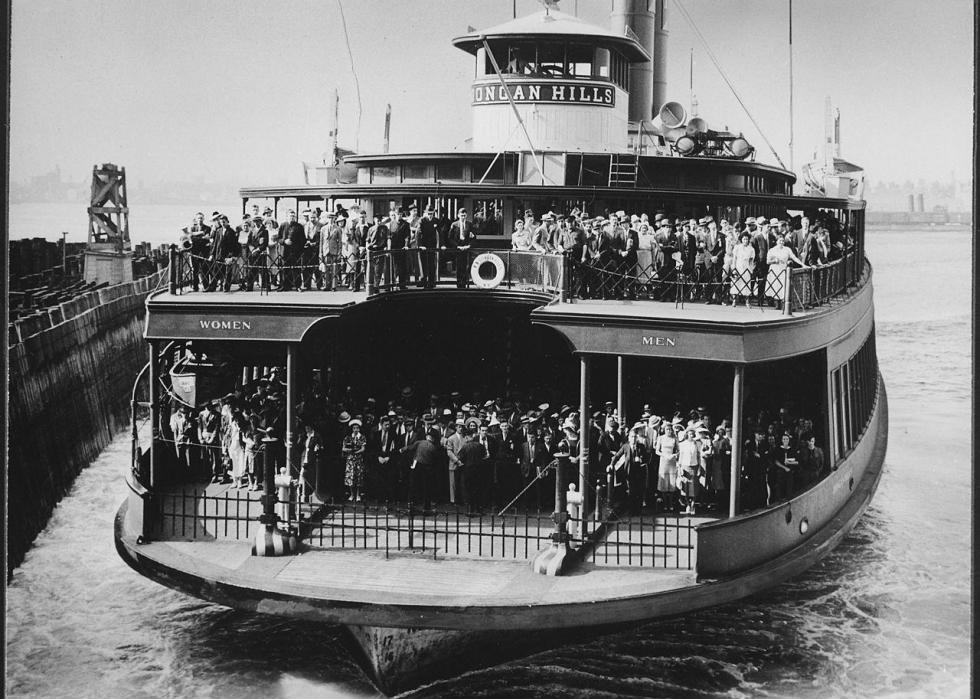 18 / 90
1945
Annual return on the S&P 500: 35.82%
Annual return on 3-month Treasury bills: 0.38%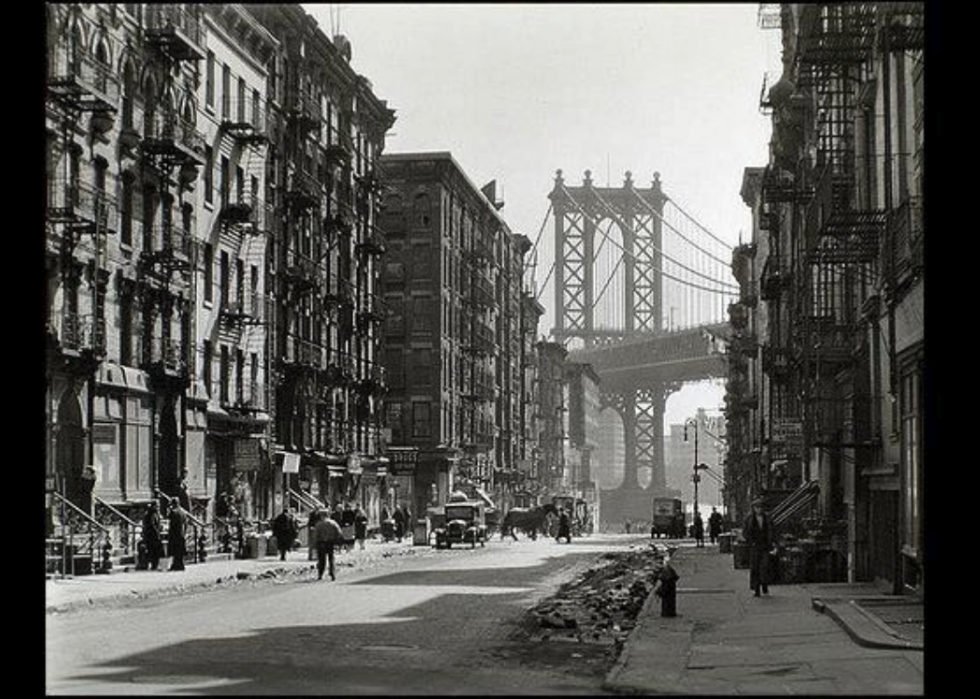 19 / 90
New York Public Library // Flickr
1946
Annual return on the S&P 500: -8.43%
Annual return on 3-month Treasury bills: 0.38%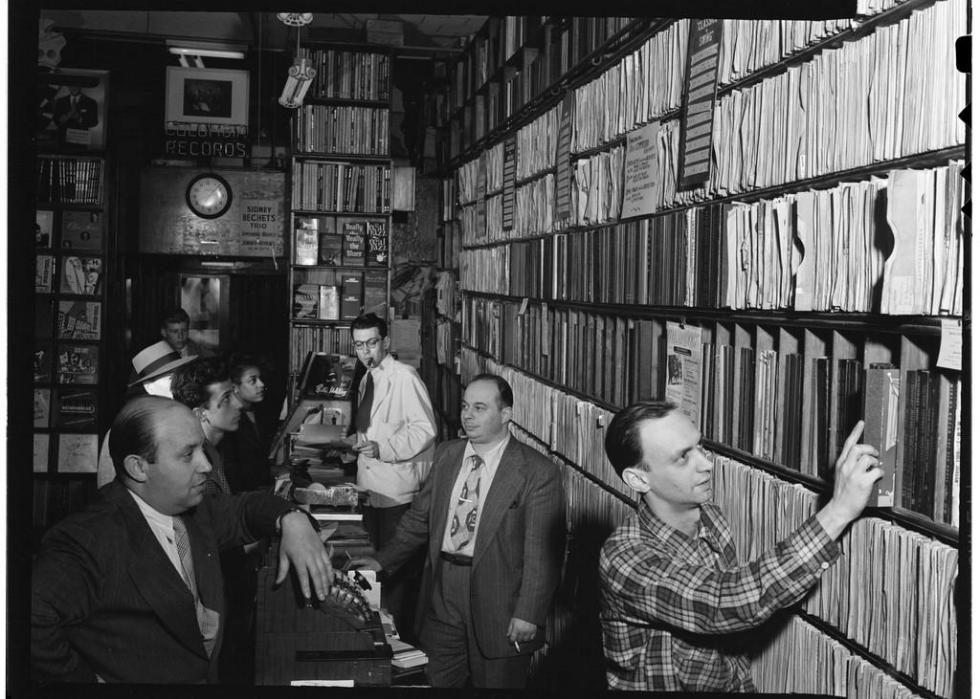 20 / 90
William P. Gottlieb // Wikicommons
1947
Annual return on the S&P 500: 5.2%
Annual return on 3-month Treasury bills: 0.57%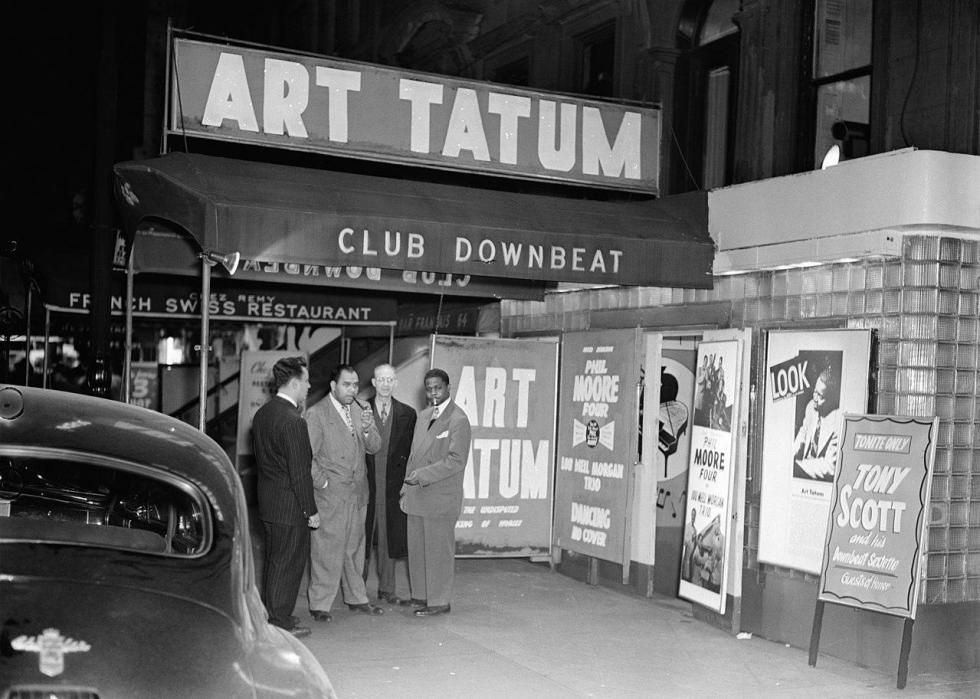 21 / 90
William P. Gottlieb // Wikicommons
1948
Annual return on the S&P 500: 5.7%
Annual return on 3-month Treasury bills: 1.02%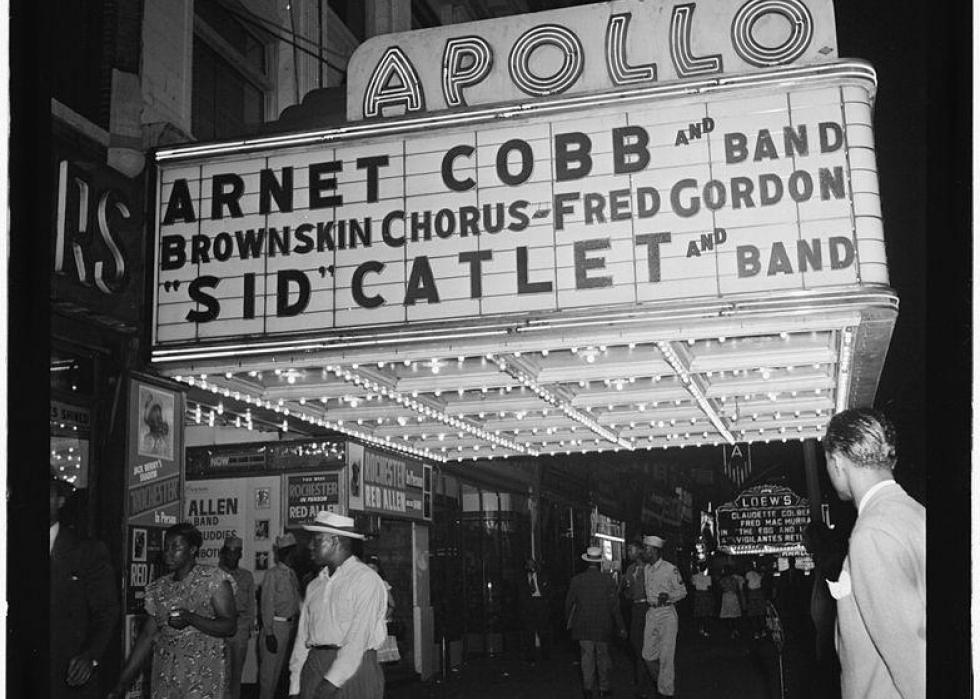 22 / 90
William P. Gottlieb // Wikicommons
1949
Annual return on the S&P 500: 18.3%
Annual return on 3-month Treasury bills: 1.1%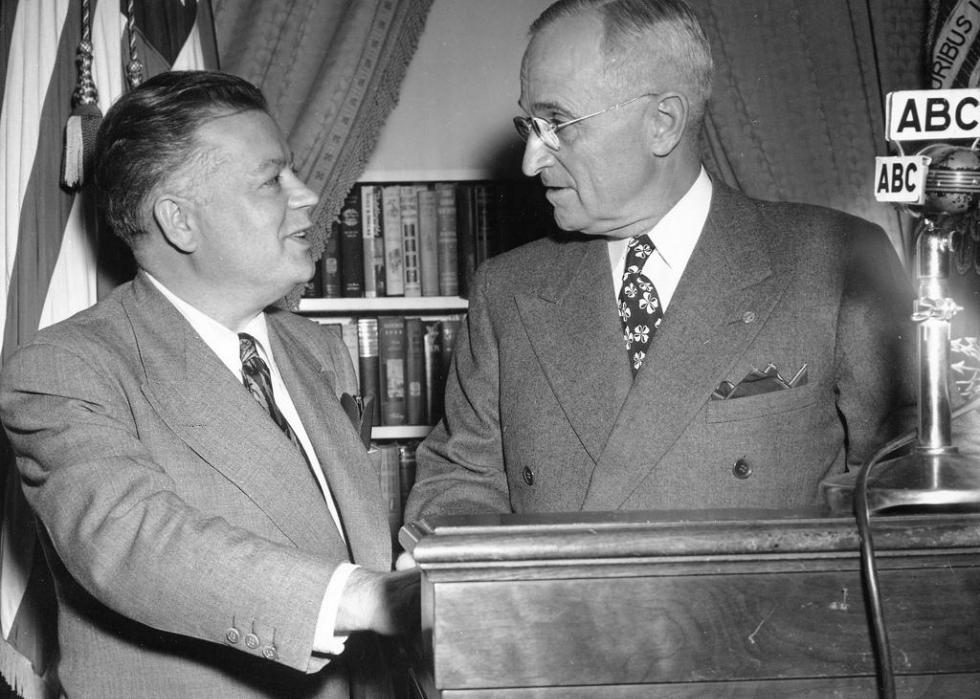 23 / 90
1950
Annual return on the S&P 500: 30.81%
Annual return on 3-month Treasury bills: 1.17%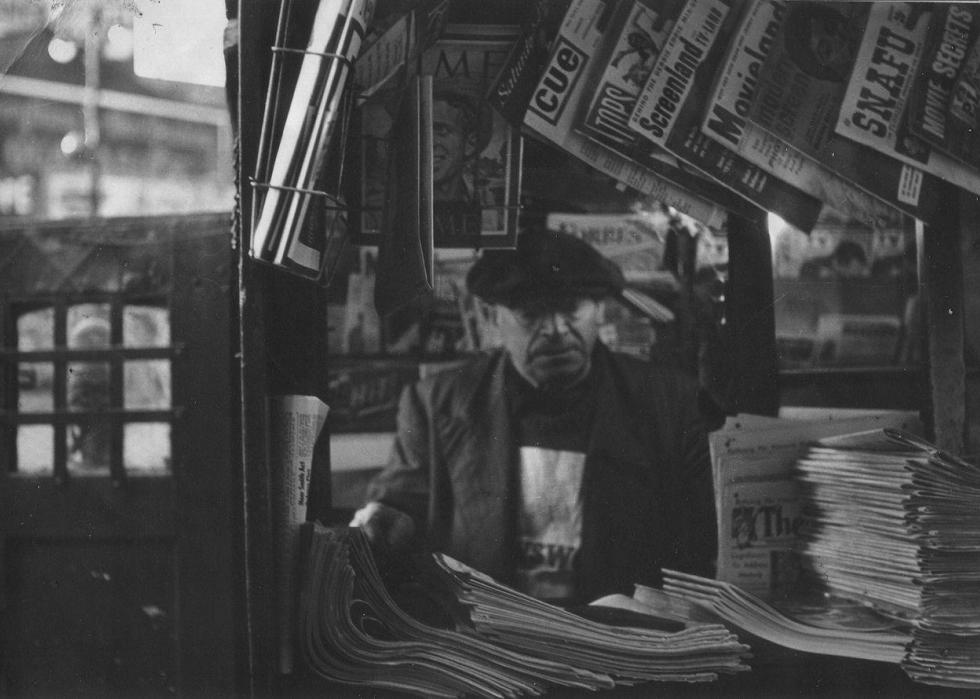 24 / 90
Joe+Jeanette Archie // Wikimedia Commons
1951
Annual return on the S&P 500: 23.68%
Annual return on 3-month Treasury bills: 1.48%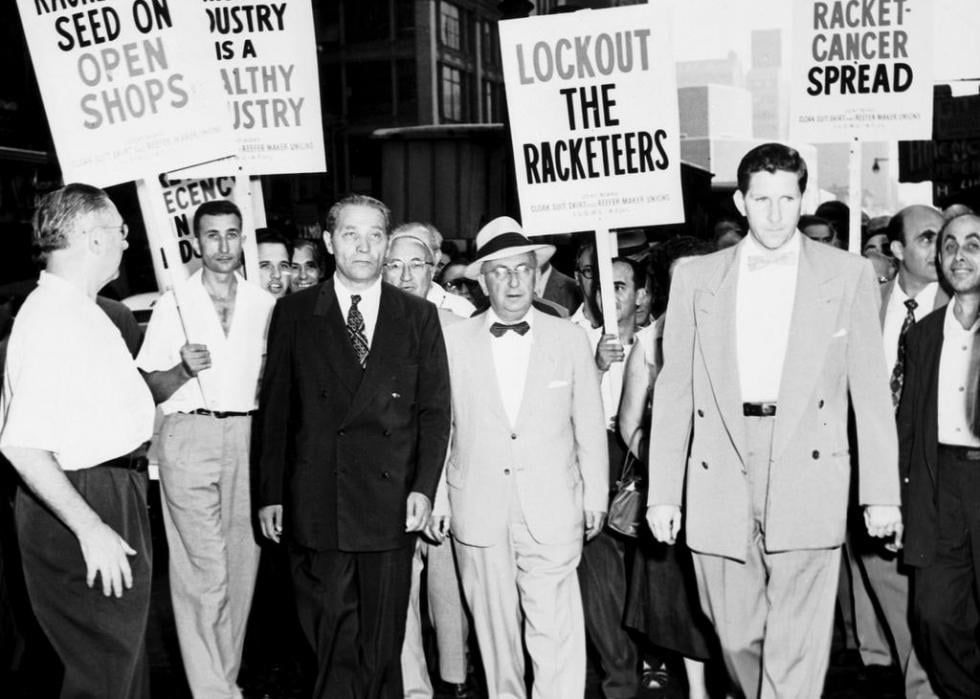 25 / 90
1952
Annual return on the S&P 500: 18.15%
Annual return on 3-month Treasury bills: 1.67%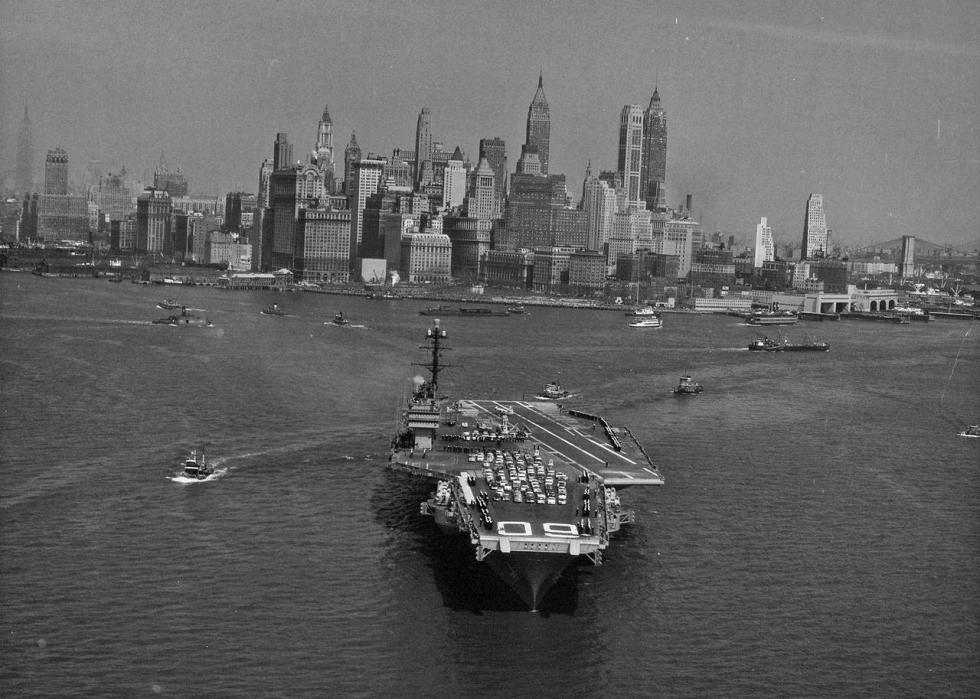 26 / 90
1953
Annual return on the S&P 500: -1.21%
Annual return on 3-month Treasury bills: 1.89%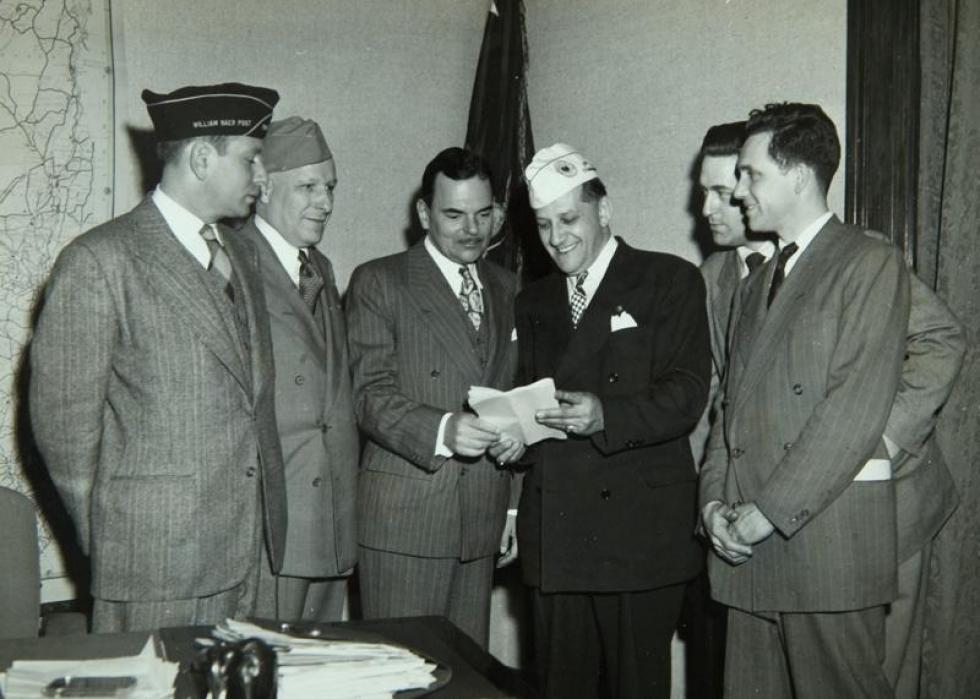 27 / 90
Center For Jewish History // Wikicommons
1954
Annual return on the S&P 500: 52.56%
Annual return on 3-month Treasury bills: 0.96%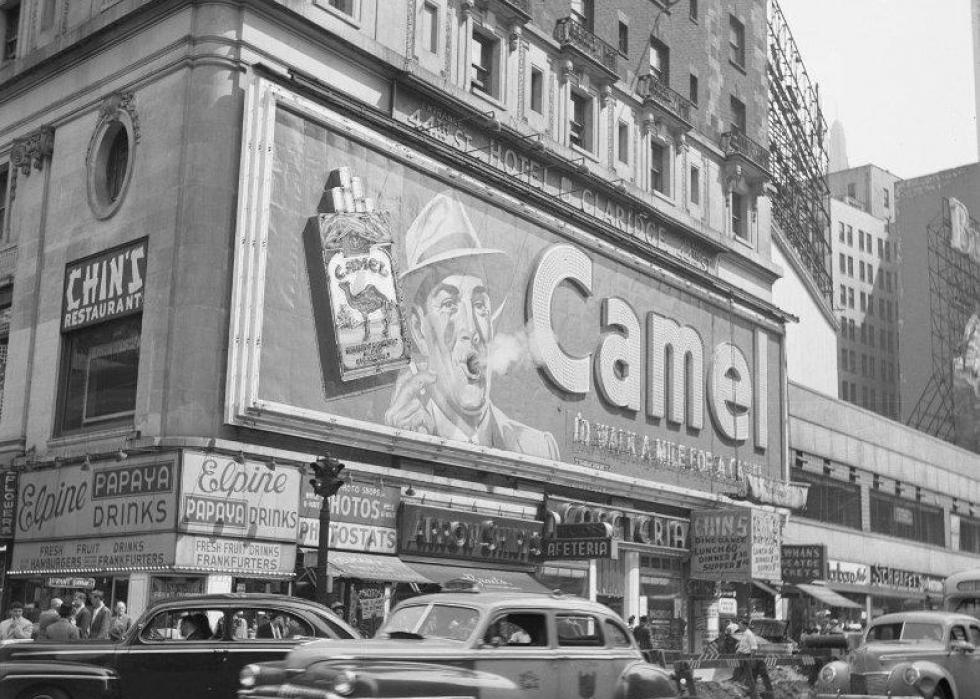 28 / 90
National Archief // Wikicommons
1955
Annual return on the S&P 500: 32.6%
Annual return on 3-month Treasury bills: 1.66%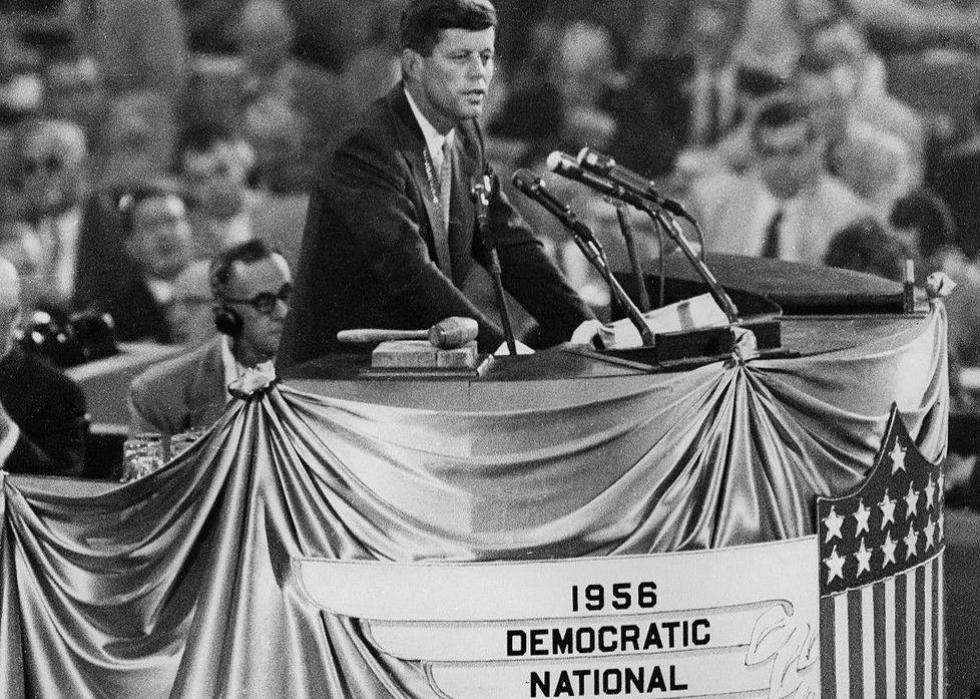 29 / 90
1956
Annual return on the S&P 500: 7.44%
Annual return on 3-month Treasury bills: 2.56%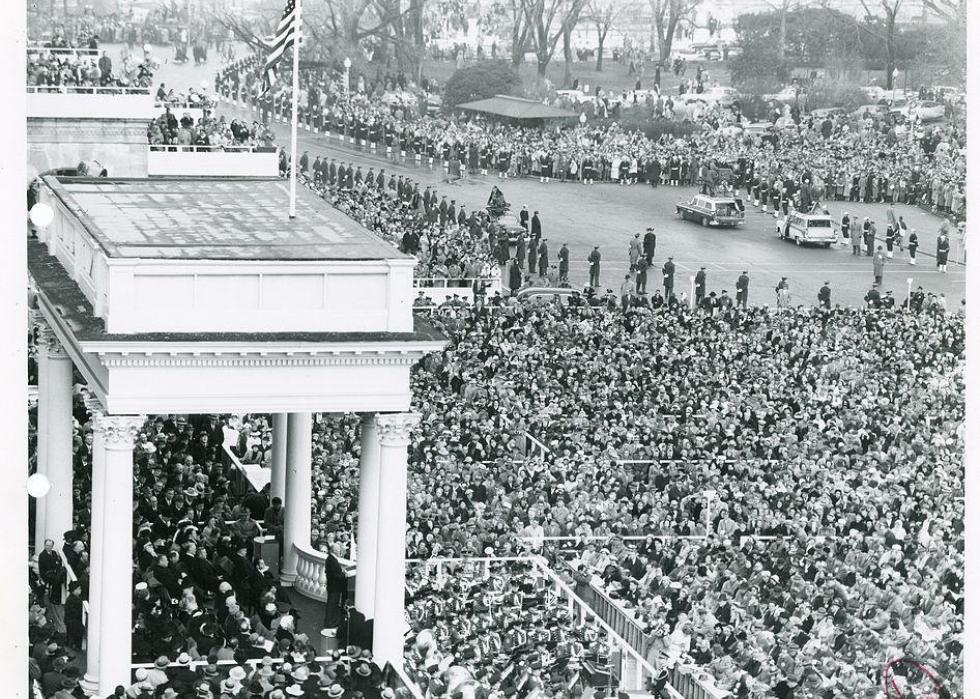 30 / 90
Old Guard Museum // Wikicommons
1957
Annual return on the S&P 500: -10.46%
Annual return on 3-month Treasury bills: 3.23%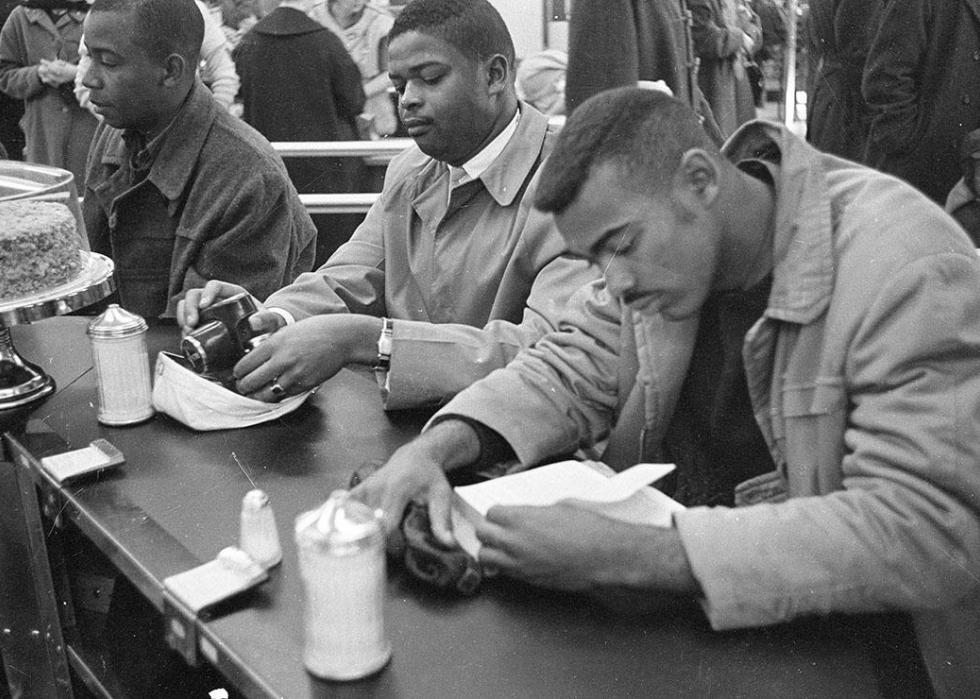 31 / 90
State Archives of North Carolina
1958
Annual return on the S&P 500: 43.72%
Annual return on 3-month Treasury bills: 1.78%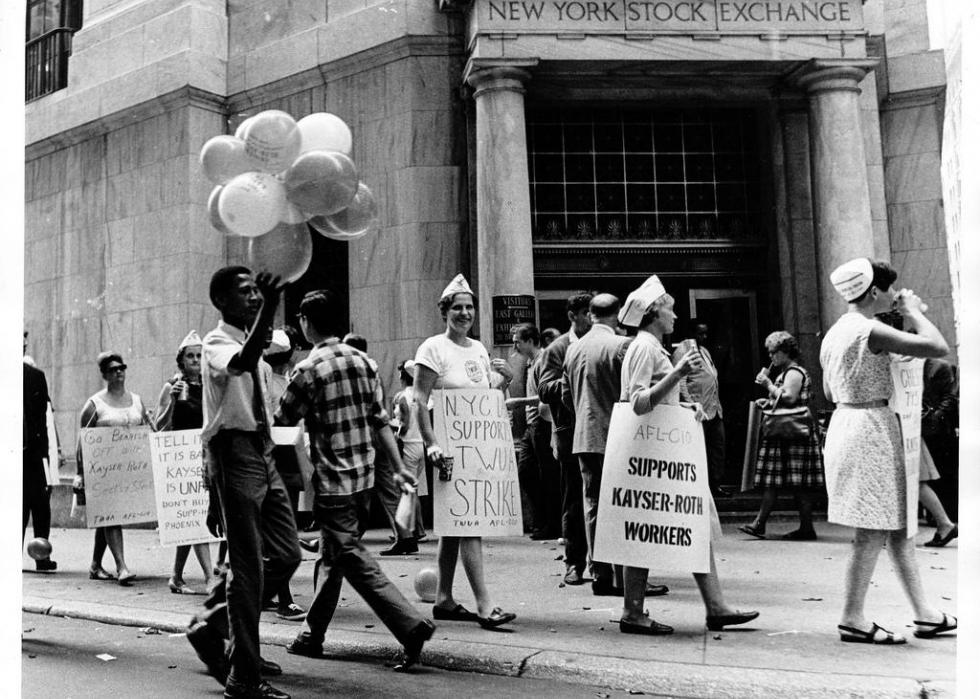 32 / 90
1959
Annual return on the S&P 500: 12.06%
Annual return on 3-month Treasury bills: 3.26%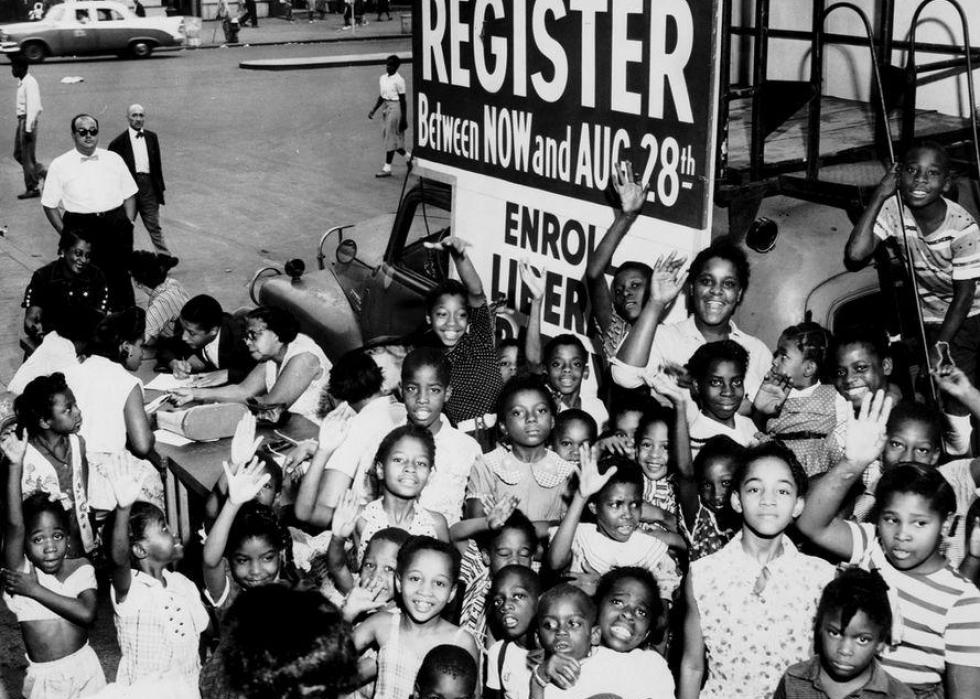 33 / 90
Kheel Center // Wikicommons
1960
Annual return on the S&P 500: 0.34%
Annual return on 3-month Treasury bills: 3.05%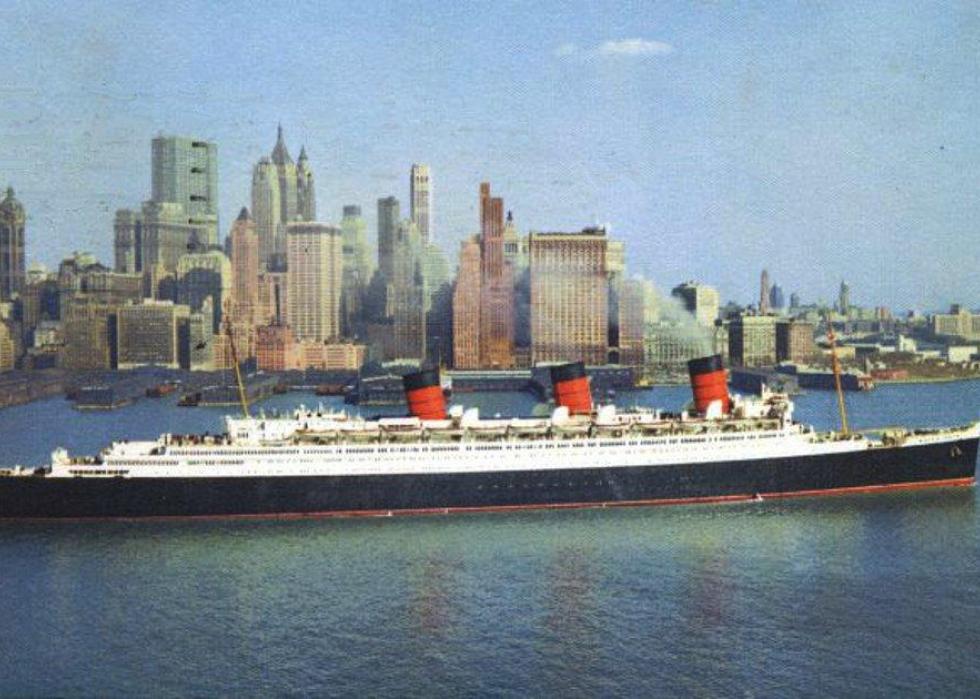 34 / 90
1961
Annual return on the S&P 500: 26.64%
Annual return on 3-month Treasury bills: 2.27%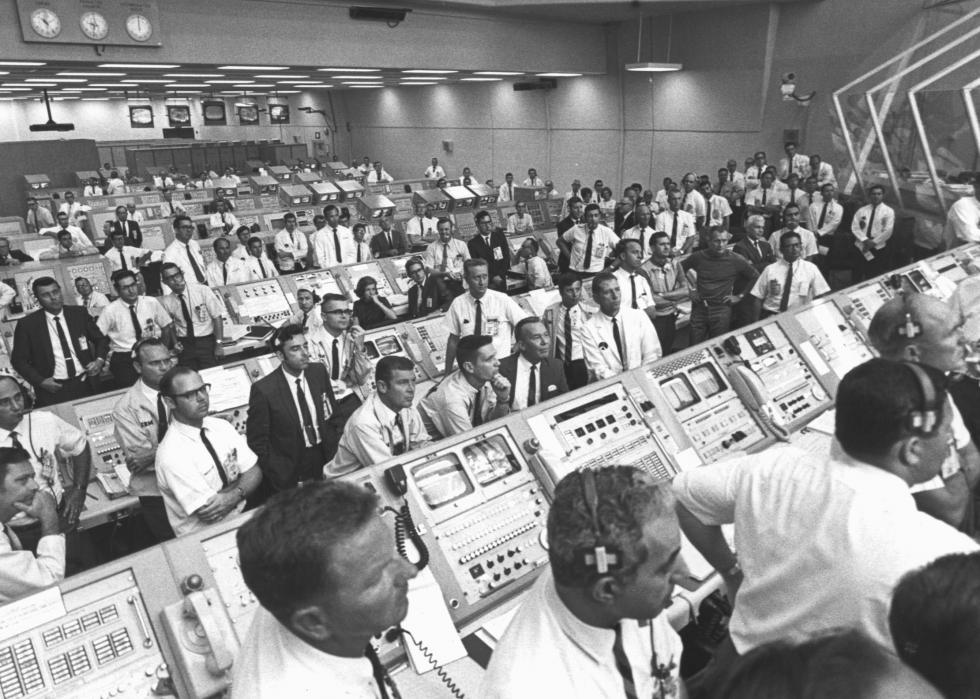 35 / 90
1962
Annual return on the S&P 500: -8.81%
Annual return on 3-month Treasury bills: 2.78%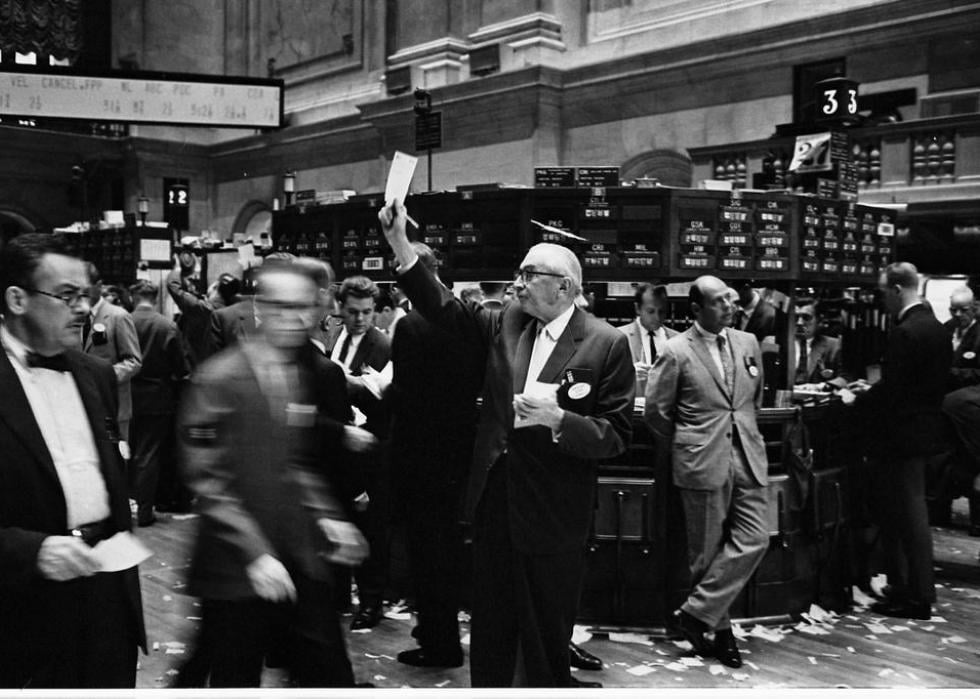 36 / 90
1963
Annual return on the S&P 500: 22.61%
Annual return on 3-month Treasury bills: 3.11%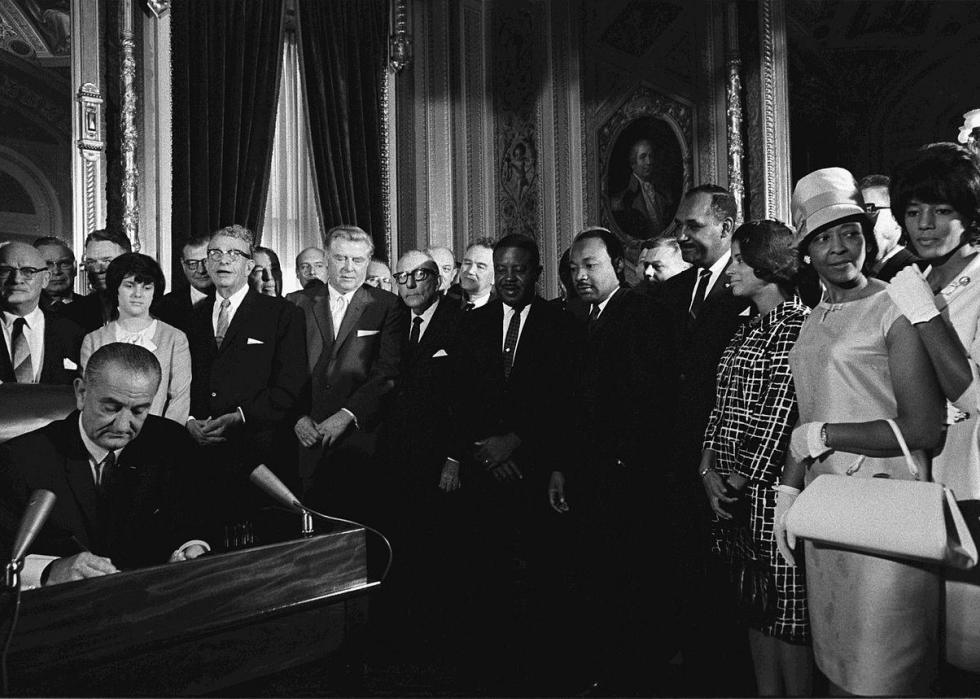 37 / 90
1964
Annual return on the S&P 500: 16.42%
Annual return on 3-month Treasury bills: 3.51%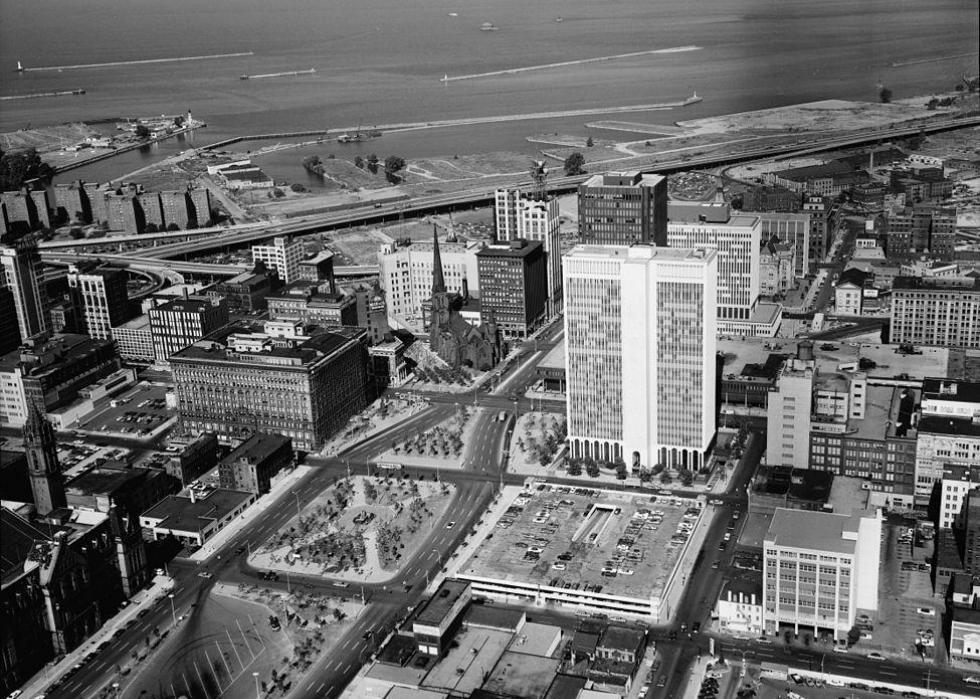 38 / 90
1965
Annual return on the S&P 500: 12.4%
Annual return on 3-month Treasury bills: 3.9%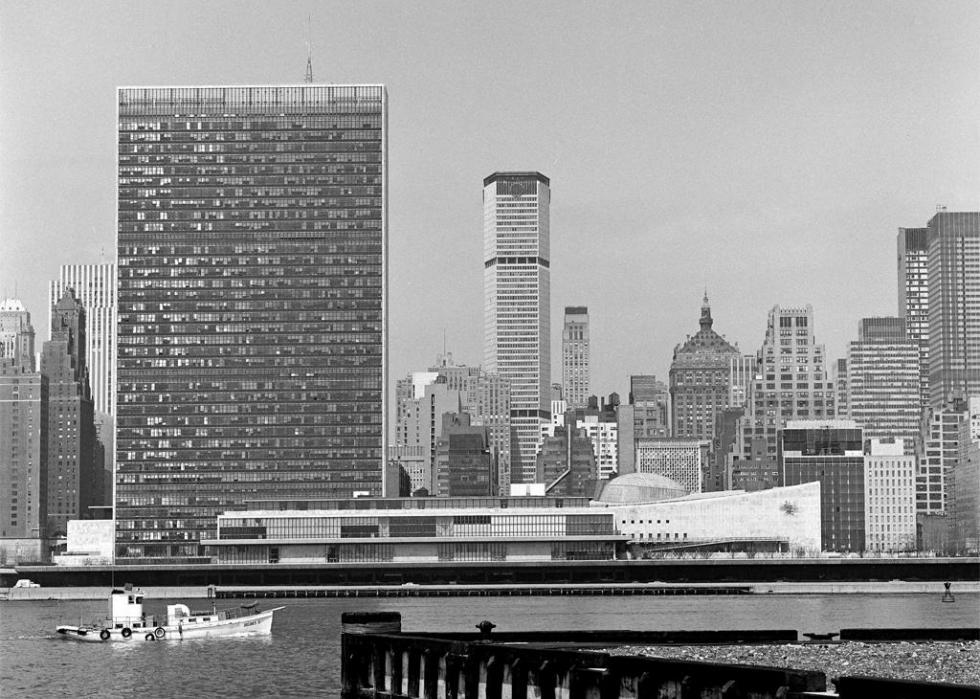 39 / 90
1966
Annual return on the S&P 500: -9.97%
Annual return on 3-month Treasury bills: 4.84%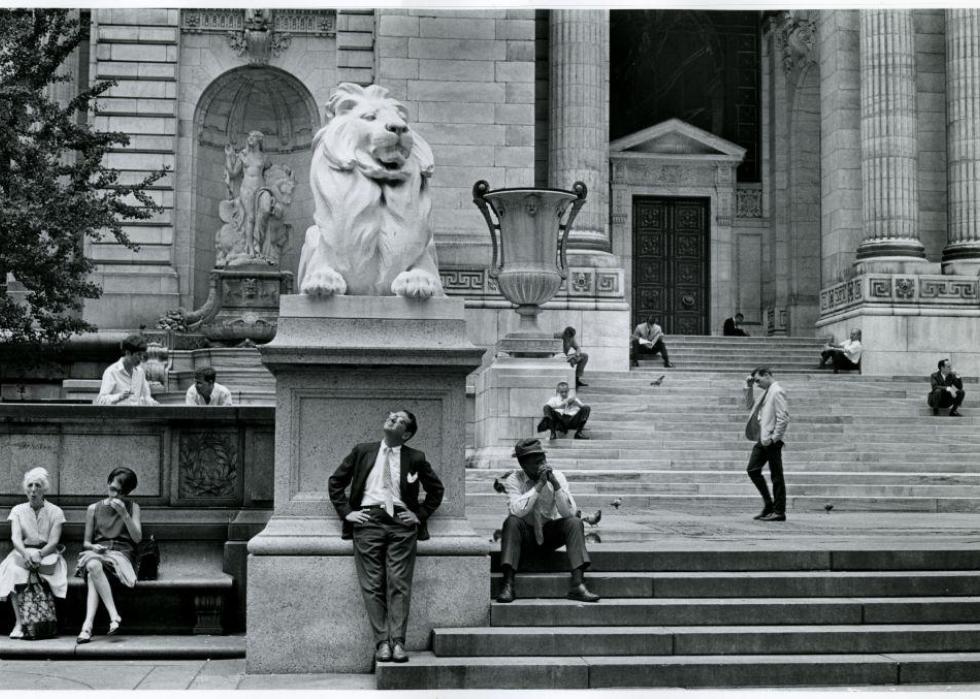 40 / 90
George Eastman House // Wikicommons
1967
Annual return on the S&P 500: 23.8%
Annual return on 3-month Treasury bills: 4.33%
41 / 90
1968
Annual return on the S&P 500: 10.81%
Annual return on 3-month Treasury bills: 5.26%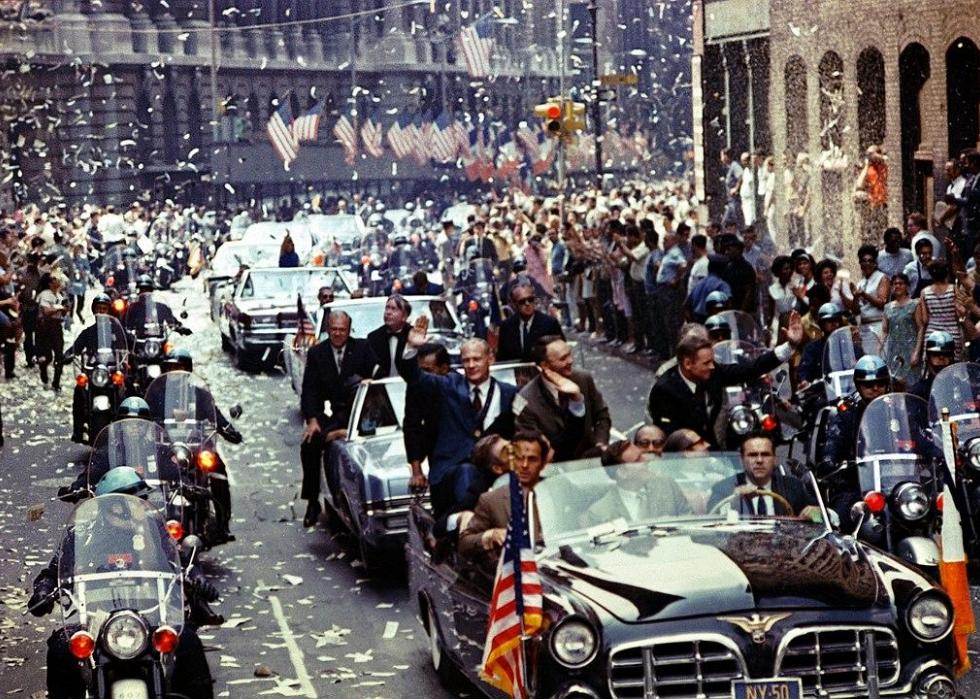 42 / 90
1969
Annual return on the S&P 500: -8.24%
Annual return on 3-month Treasury bills: 6.56%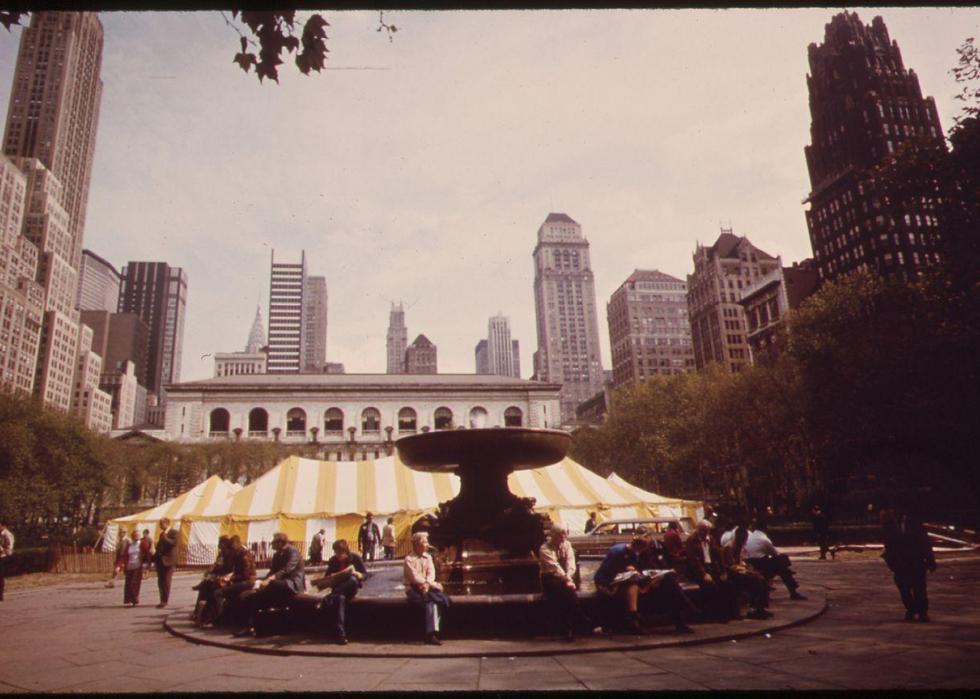 43 / 90
1970
Annual return on the S&P 500: 3.56%
Annual return on 3-month Treasury bills: 6.69%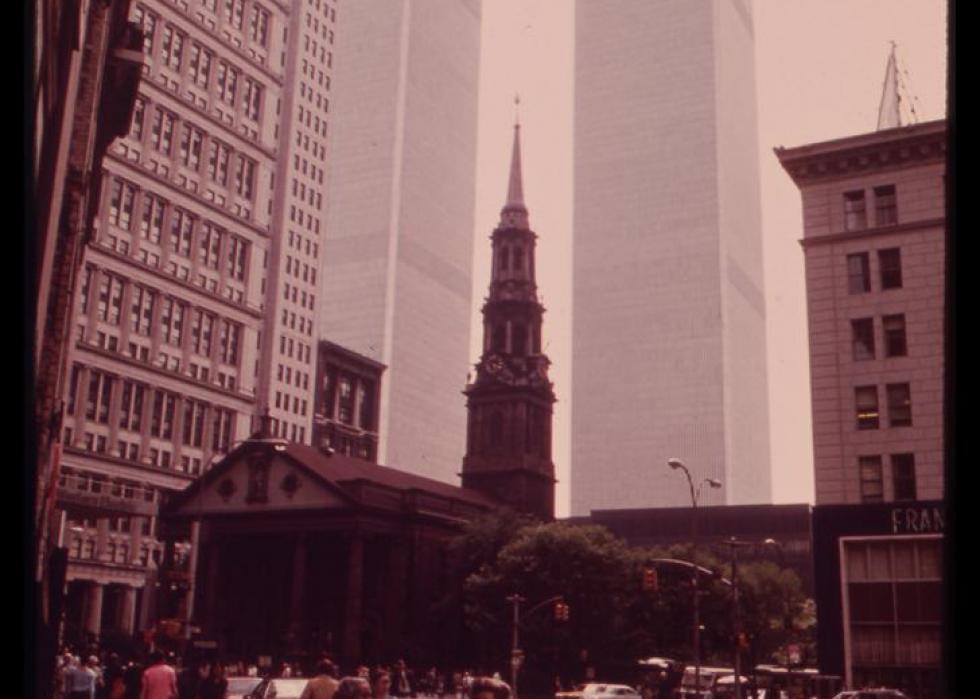 44 / 90
U.S. National Archives // Flickr
1971
Annual return on the S&P 500: 14.22%
Annual return on 3-month Treasury bills: 4.54%
45 / 90
1972
Annual return on the S&P 500: 18.76%
Annual return on 3-month Treasury bills: 3.95%
46 / 90
1973
Annual return on the S&P 500: -14.31%
Annual return on 3-month Treasury bills: 6.73%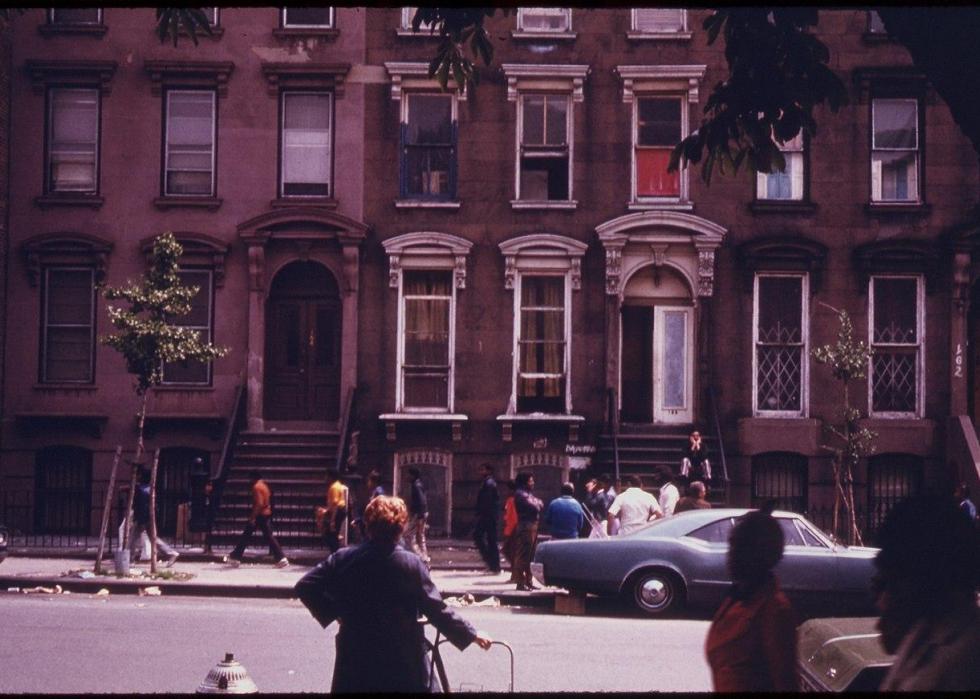 47 / 90
1974
Annual return on the S&P 500: -25.9%
Annual return on 3-month Treasury bills: 7.78%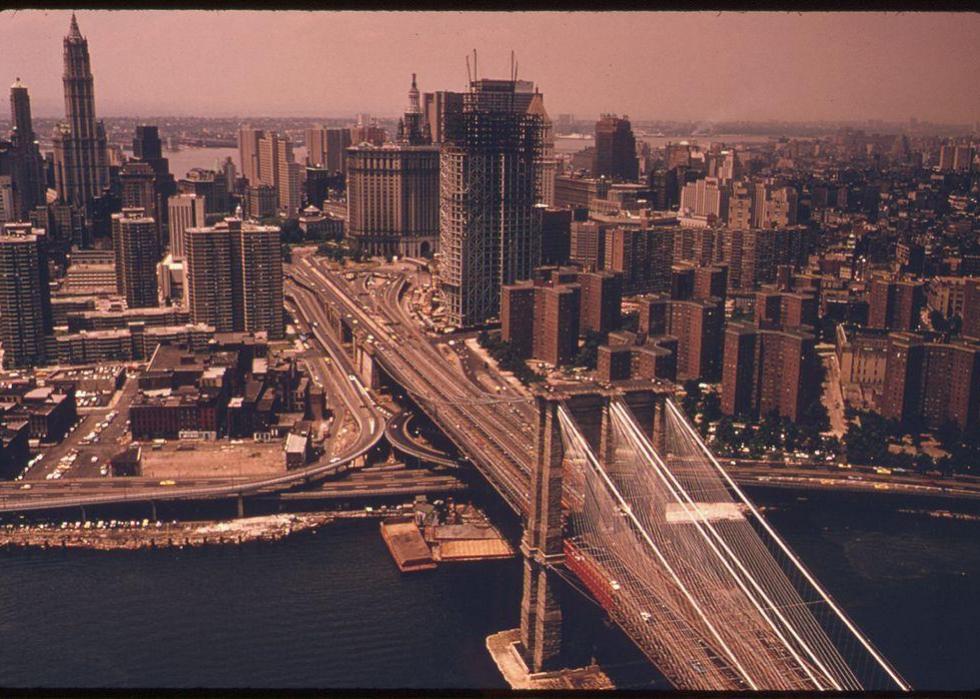 48 / 90
1975
Annual return on the S&P 500: 37%
Annual return on 3-month Treasury bills: 5.99%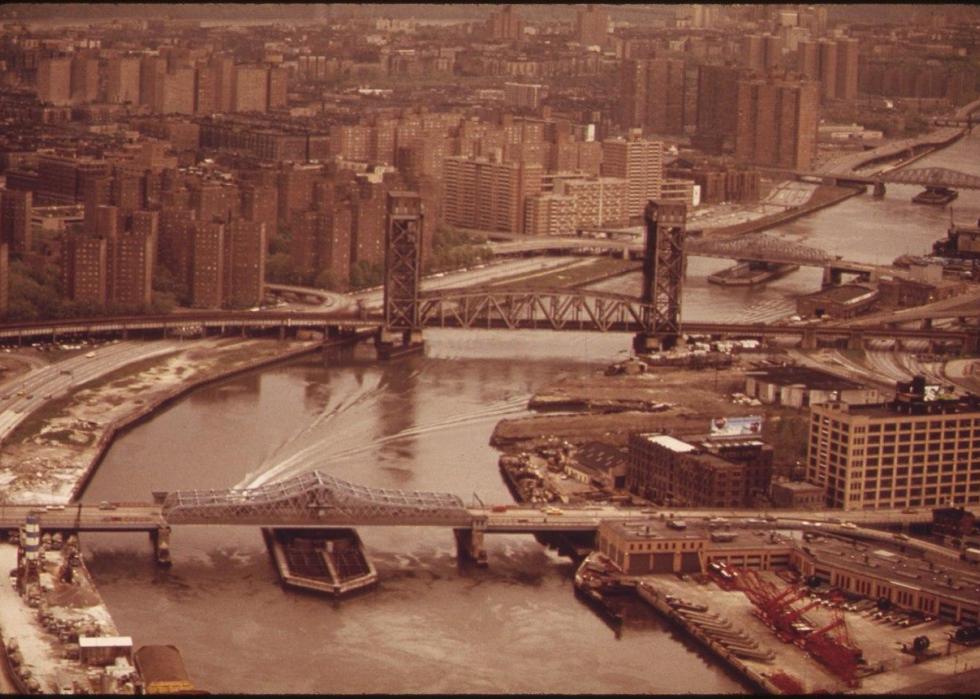 49 / 90
1976
Annual return on the S&P 500: 23.83%
Annual return on 3-month Treasury bills: 4.97%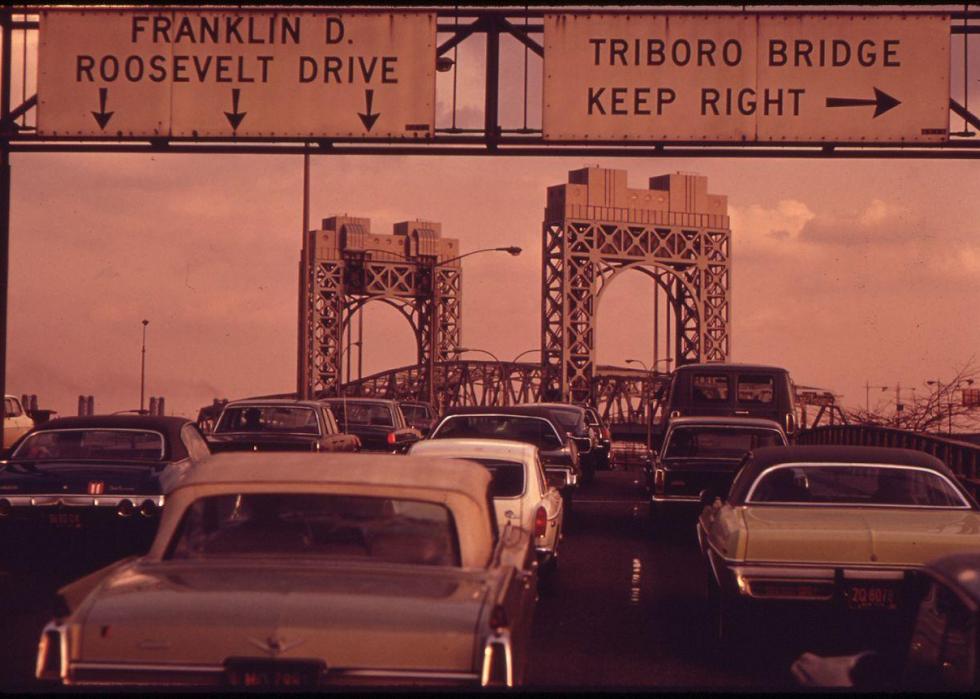 50 / 90
1977
Annual return on the S&P 500: -6.98%
Annual return on 3-month Treasury bills: 5.13%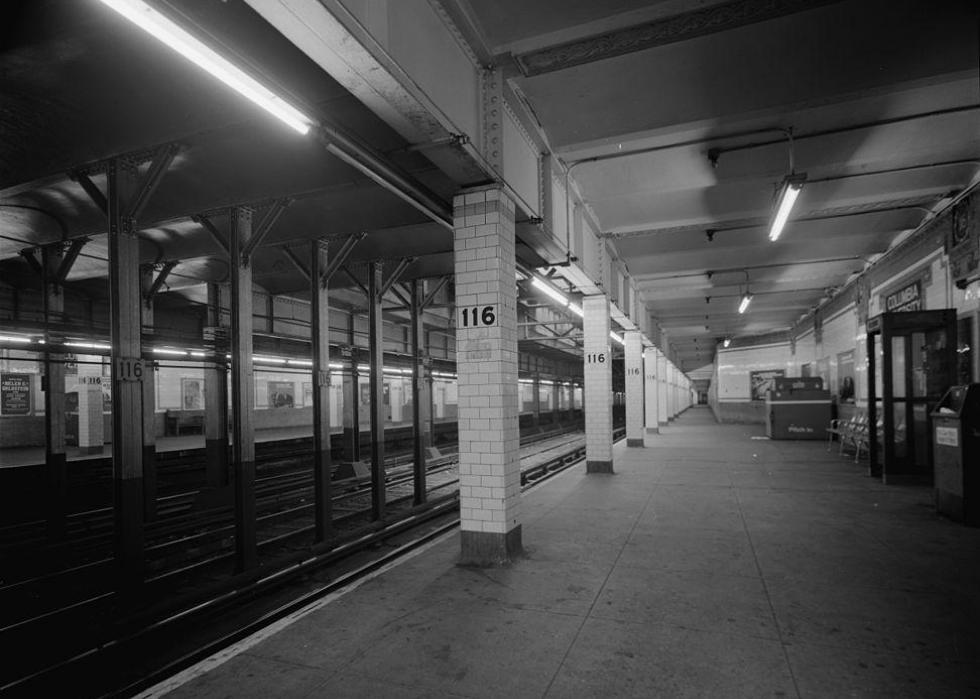 51 / 90
1978
Annual return on the S&P 500: 6.51%
Annual return on 3-month Treasury bills: 6.93%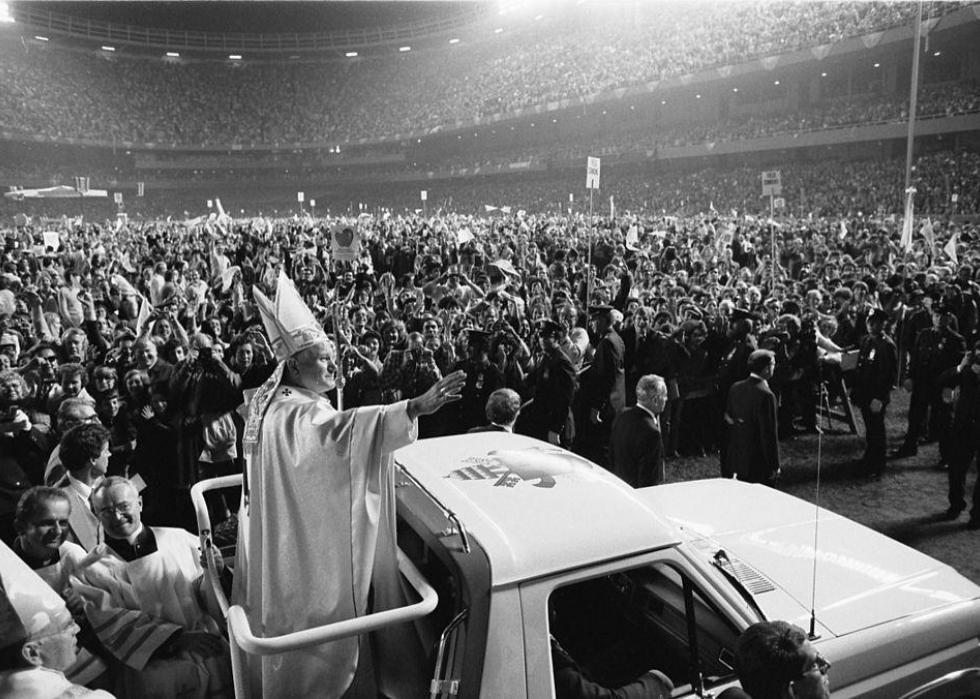 52 / 90
Thomas J. O'Halloran // Wikicommons
1979
Annual return on the S&P 500: 18.52%
Annual return on 3-month Treasury bills: 9.94%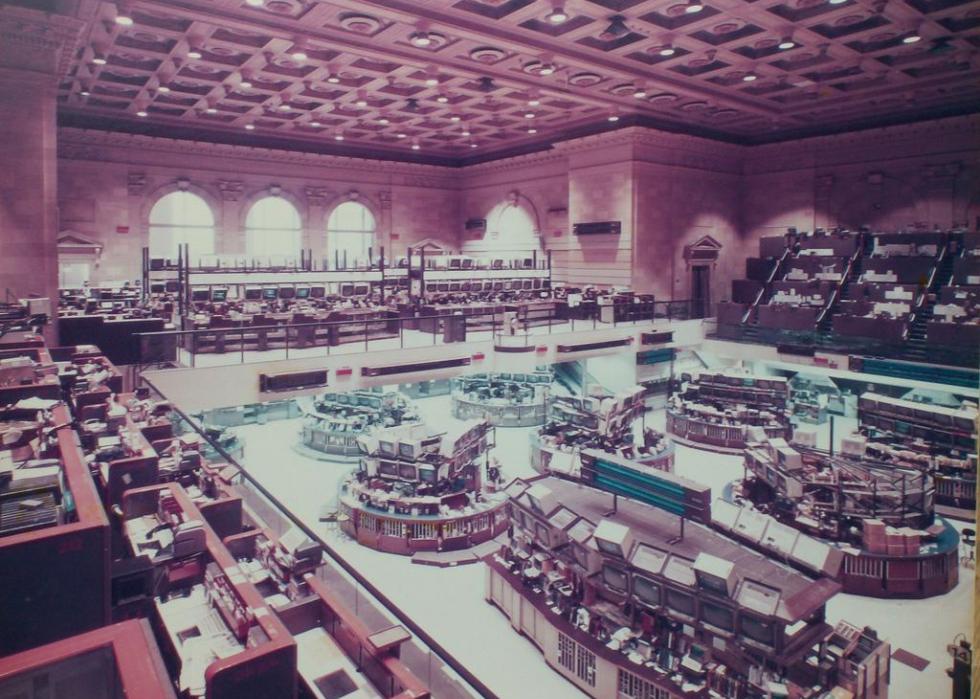 53 / 90
1980
Annual return on the S&P 500: 31.74%
Annual return on 3-month Treasury bills: 11.22%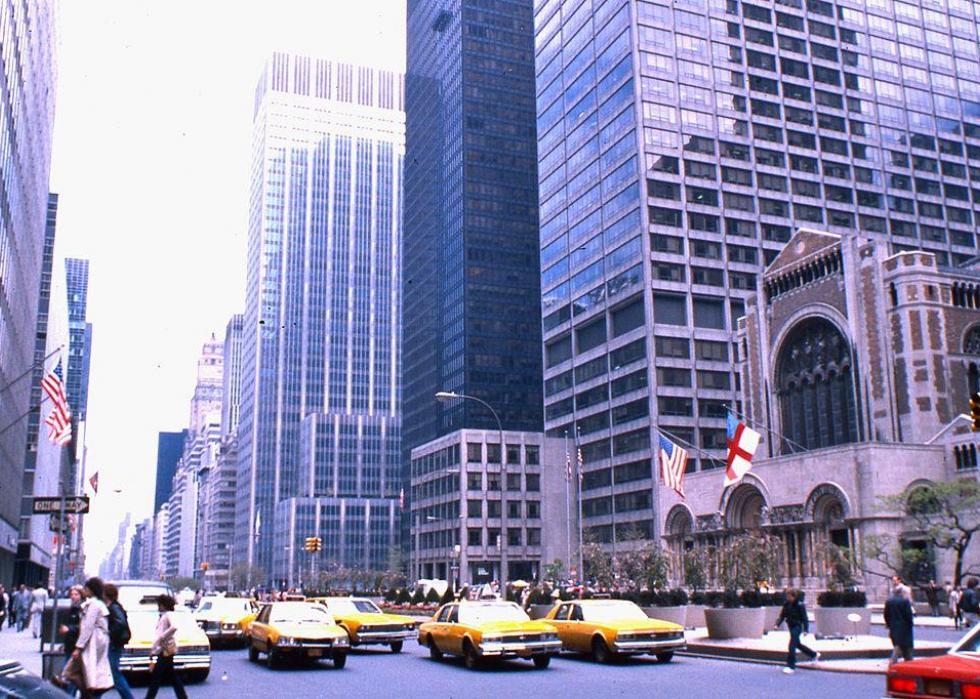 54 / 90
George Louis // Wikicommons
1981
Annual return on the S&P 500: -4.7%
Annual return on 3-month Treasury bills: 14.3%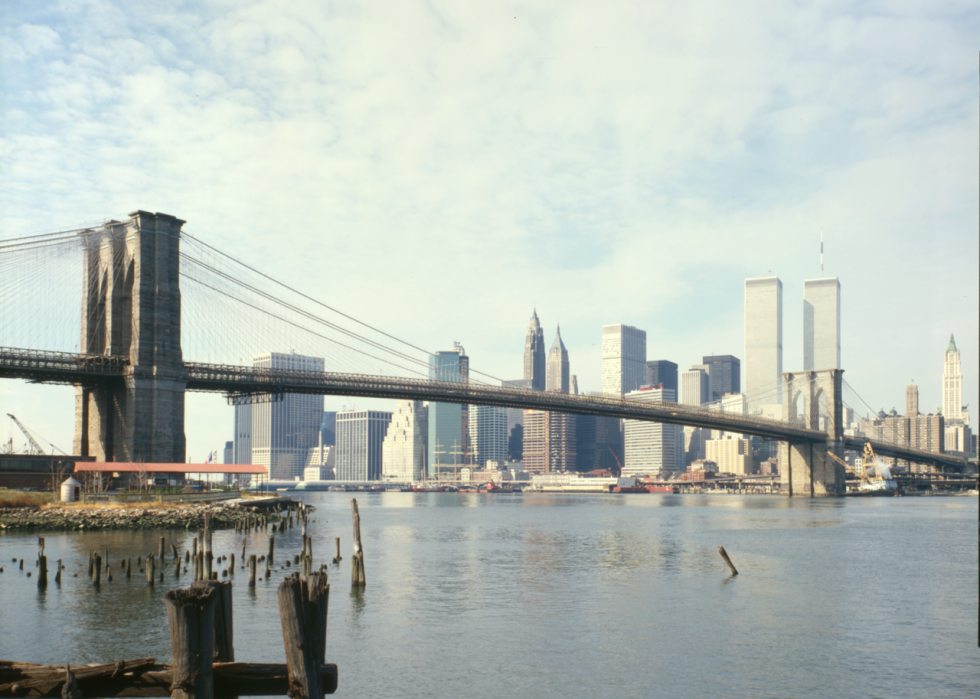 55 / 90
1982
Annual return on the S&P 500: 20.42%
Annual return on 3-month Treasury bills: 11.01%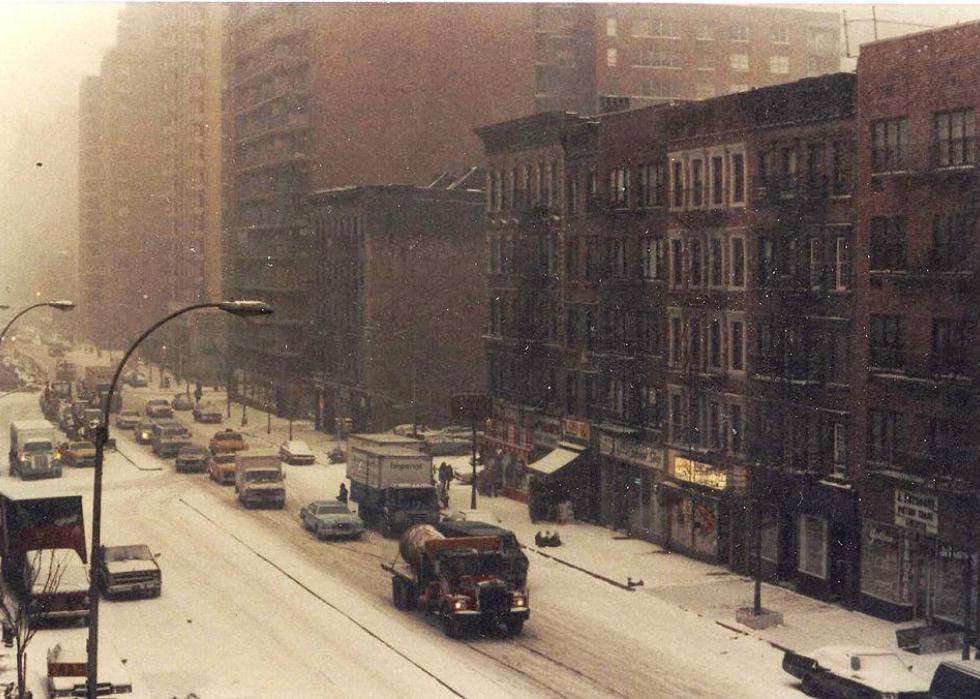 56 / 90
1983
Annual return on the S&P 500: 22.34%
Annual return on 3-month Treasury bills: 8.45%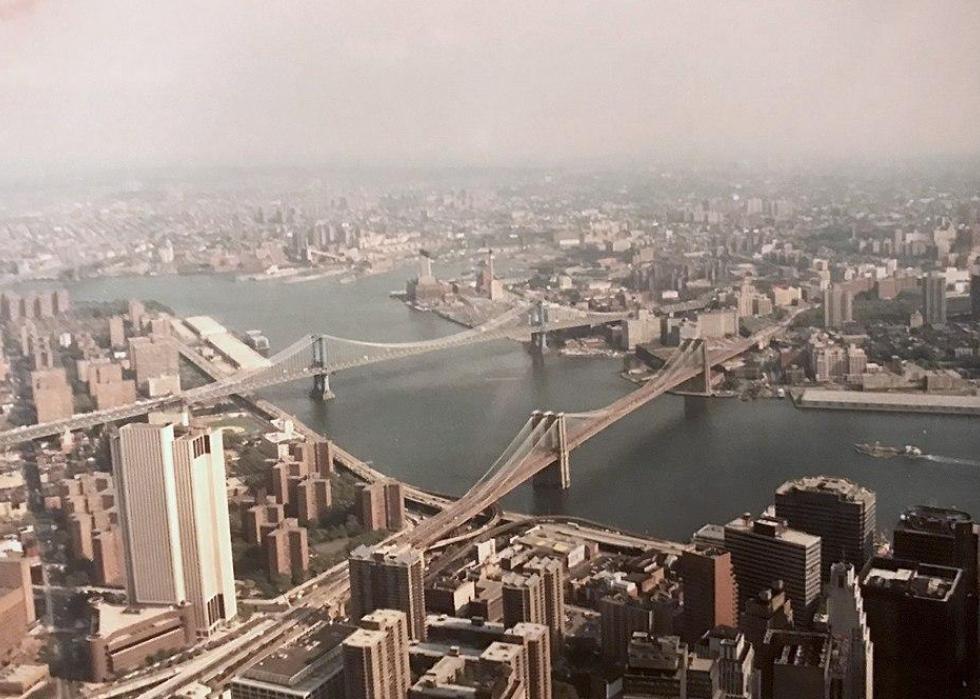 57 / 90
1984
Annual return on the S&P 500: 6.15%
Annual return on 3-month Treasury bills: 9.61%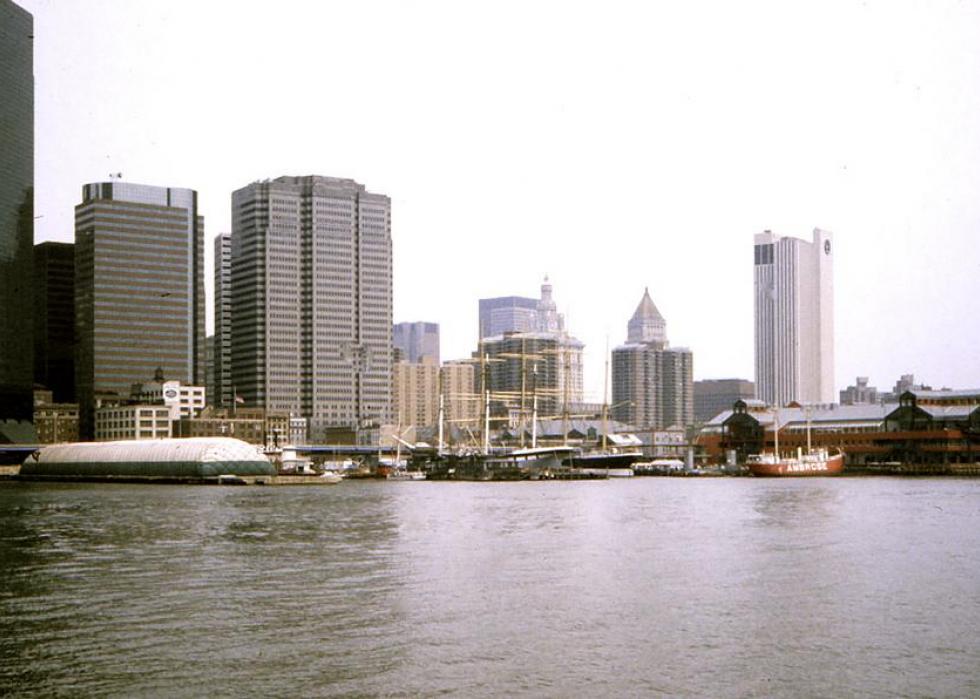 58 / 90
1985
Annual return on the S&P 500: 31.24%
Annual return on 3-month Treasury bills: 7.49%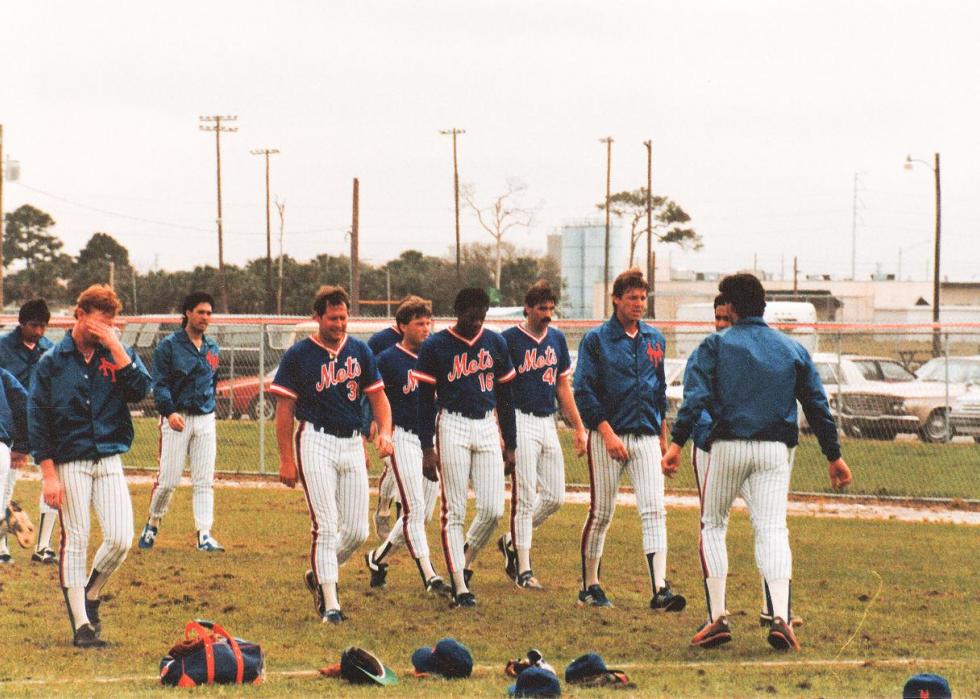 59 / 90
1986
Annual return on the S&P 500: 18.49%
Annual return on 3-month Treasury bills: 6.04%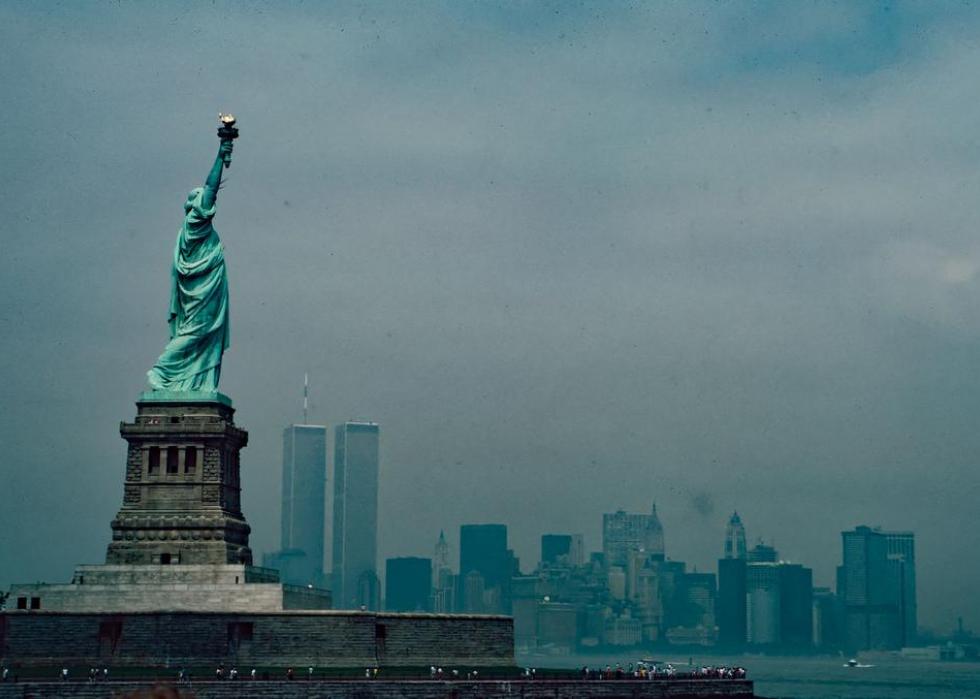 60 / 90
1987
Annual return on the S&P 500: 5.81%
Annual return on 3-month Treasury bills: 5.72%
61 / 90
1988
Annual return on the S&P 500: 16.54%
Annual return on 3-month Treasury bills: 6.45%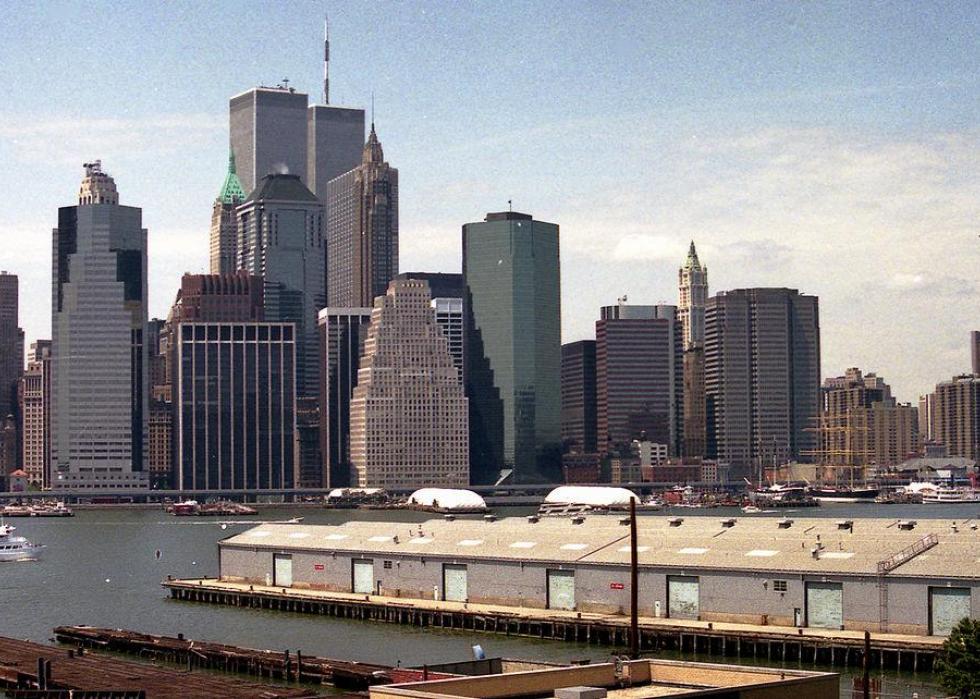 62 / 90
1989
Annual return on the S&P 500: 31.48%
Annual return on 3-month Treasury bills: 8.11%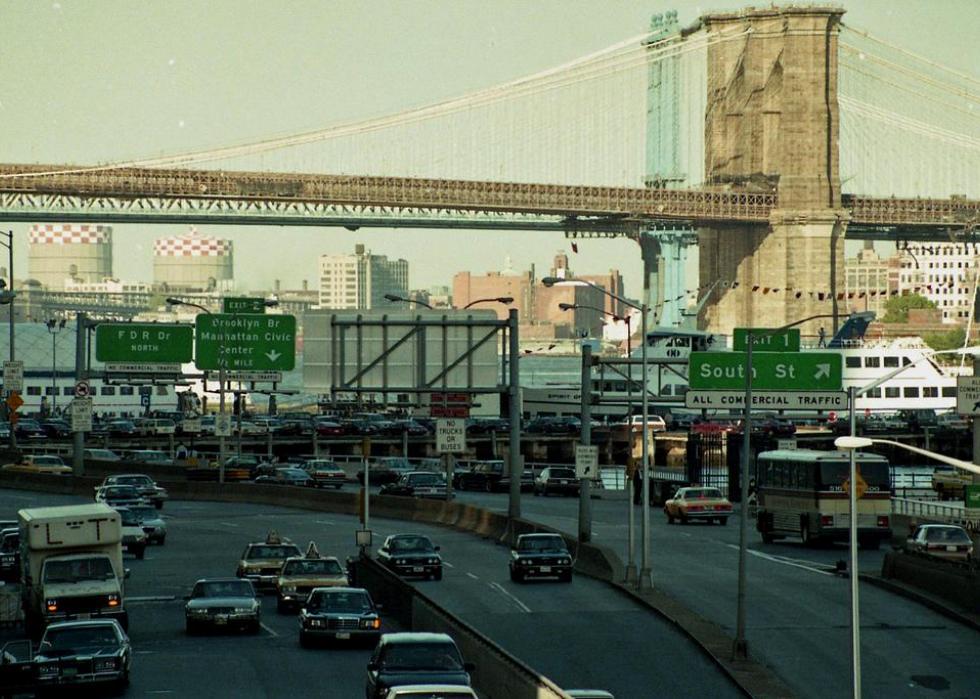 63 / 90
1990
Annual return on the S&P 500: -3.06%
Annual return on 3-month Treasury bills: 7.55%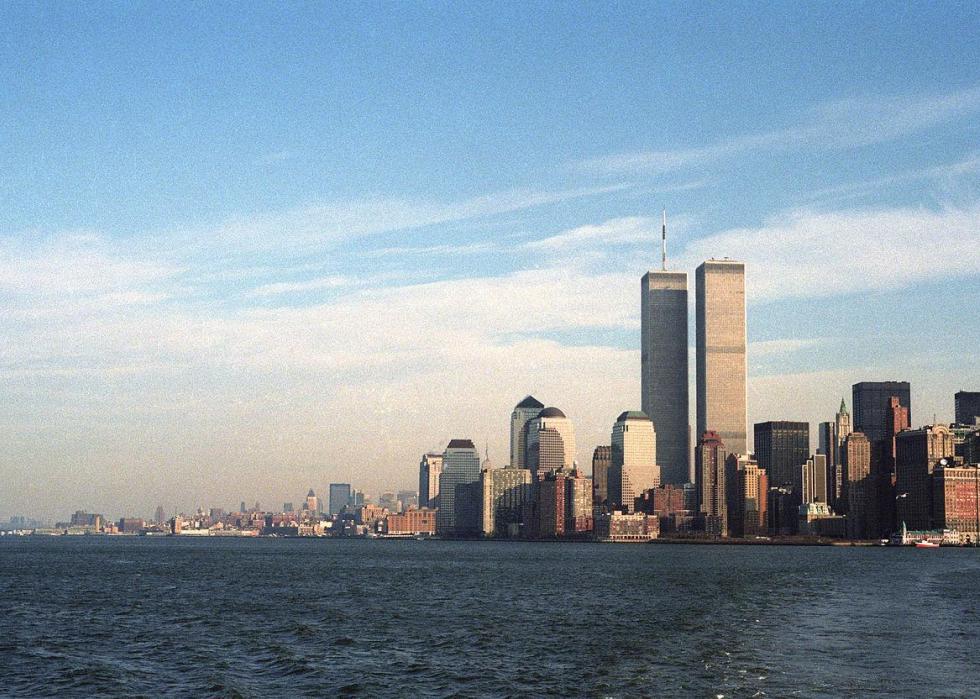 64 / 90
Lars Plougmann // Wikicommons
1991
Annual return on the S&P 500: 30.23%
Annual return on 3-month Treasury bills: 5.61%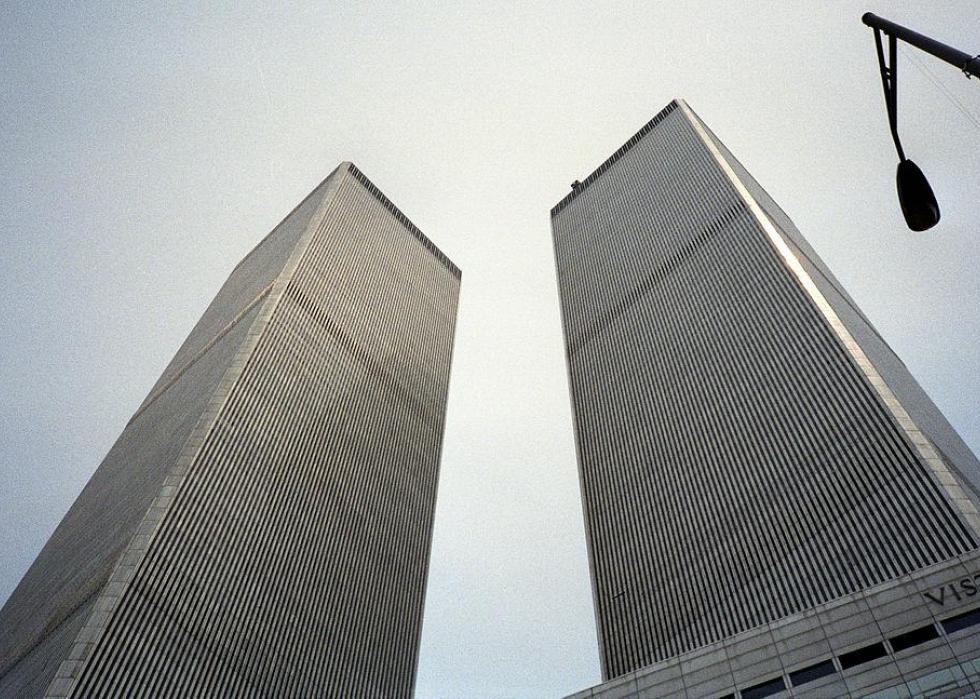 65 / 90
Sander Lamme // Wikicommons
1992
Annual return on the S&P 500: 7.49%
Annual return on 3-month Treasury bills: 3.41%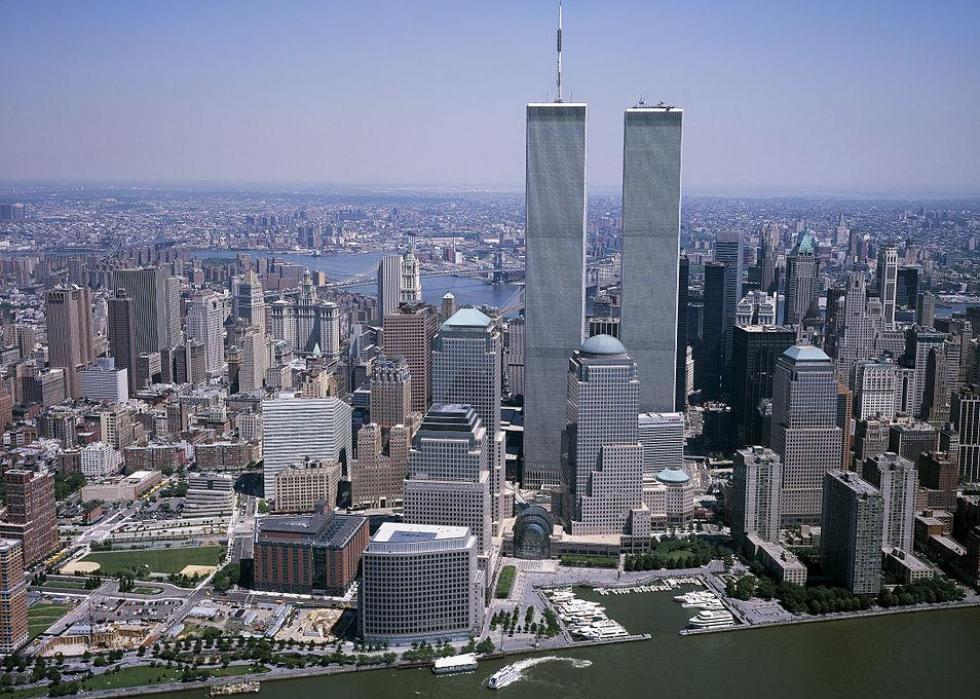 66 / 90
Carol M. Highsmith // Wikicommons
1993
Annual return on the S&P 500: 9.97%
Annual return on 3-month Treasury bills: 2.98%
67 / 90
1994
Annual return on the S&P 500: 1.33%
Annual return on 3-month Treasury bills: 3.99%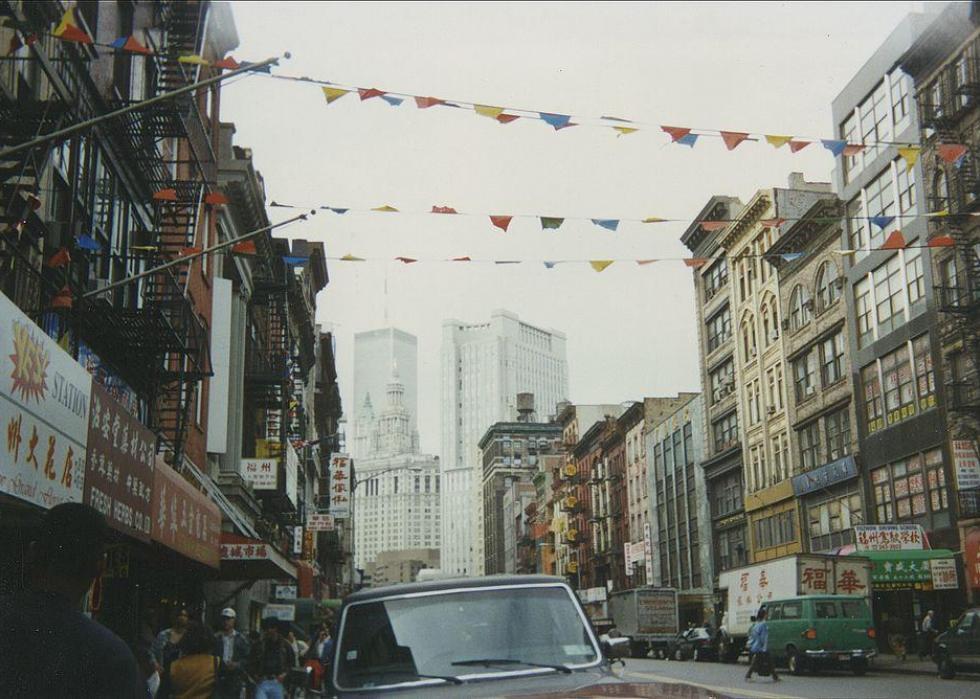 68 / 90
Infrogmation of New Orleans // Wikicommons
1995
Annual return on the S&P 500: 37.2%
Annual return on 3-month Treasury bills: 5.52%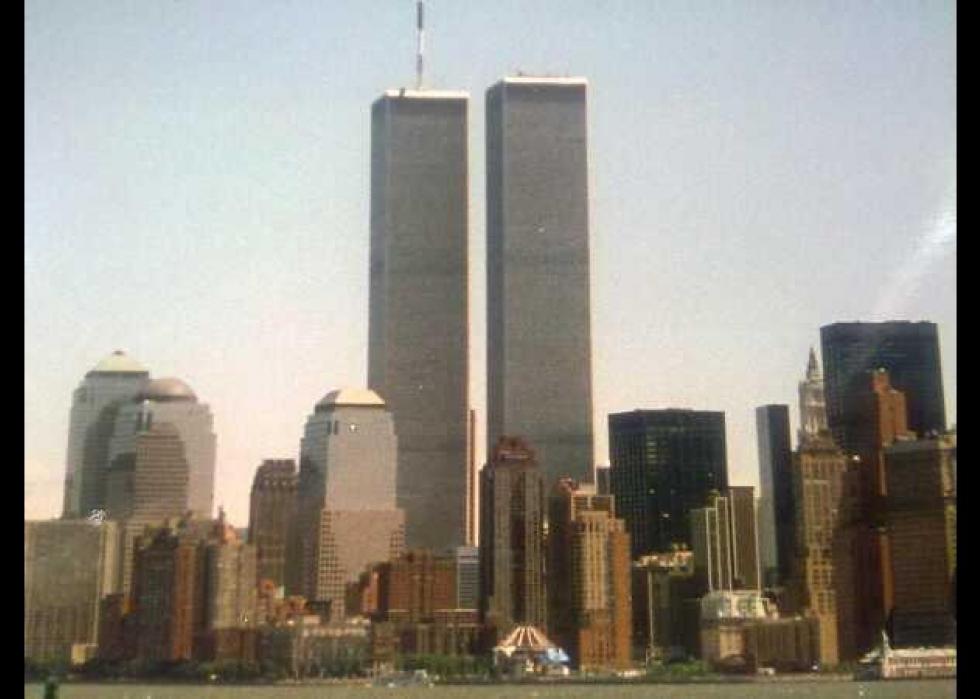 69 / 90
1996
Annual return on the S&P 500: 22.68%
Annual return on 3-month Treasury bills: 5.02%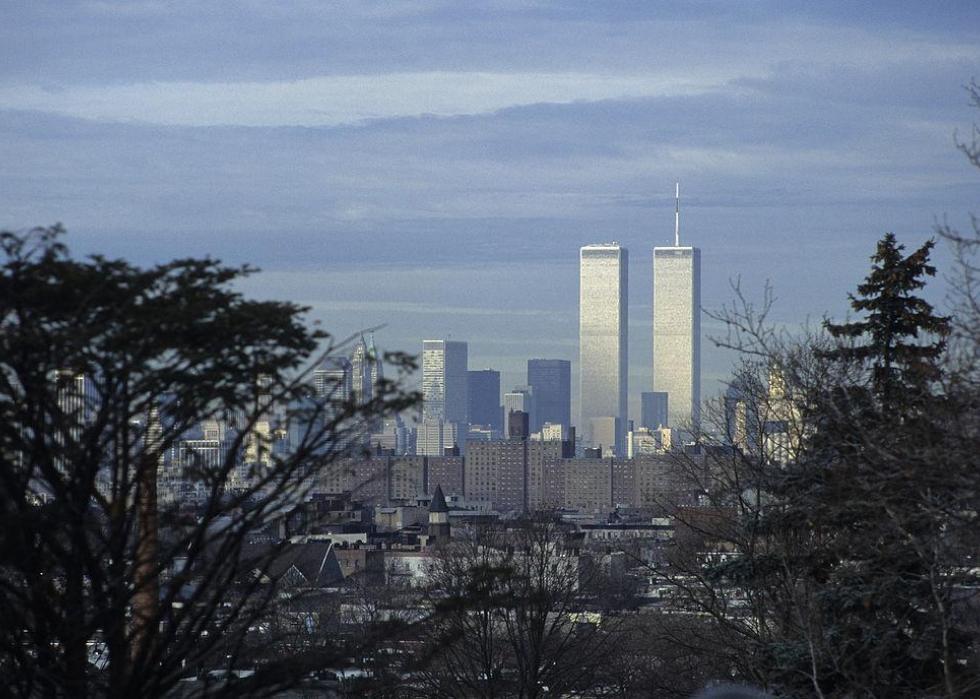 70 / 90
1997
Annual return on the S&P 500: 33.1%
Annual return on 3-month Treasury bills: 5.05%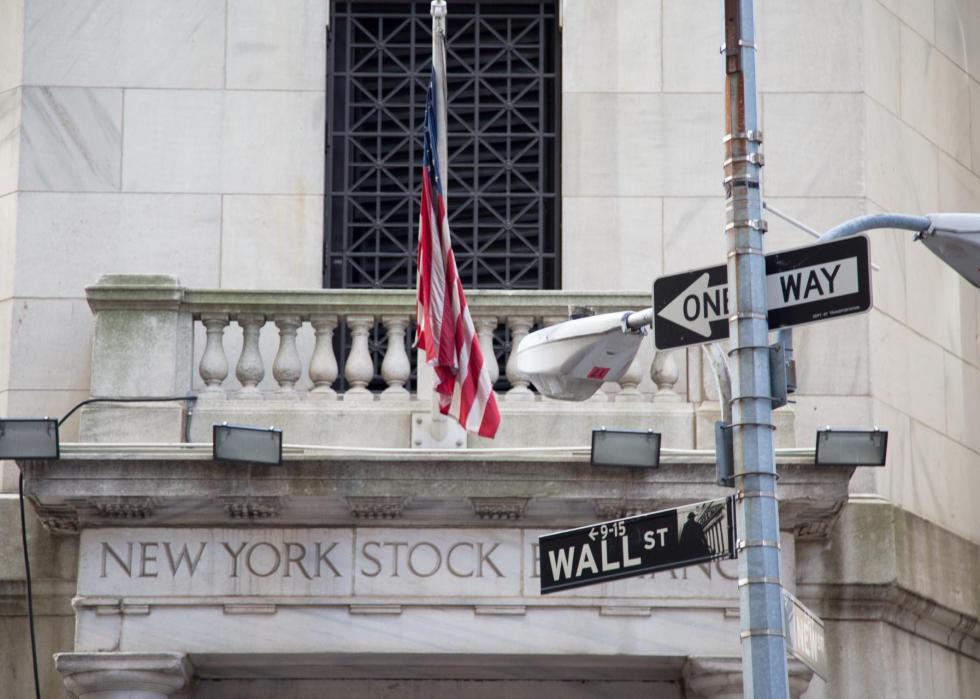 71 / 90
1998
Annual return on the S&P 500: 28.34%
Annual return on 3-month Treasury bills: 4.73%
72 / 90
1999
Annual return on the S&P 500: 20.89%
Annual return on 3-month Treasury bills: 4.51%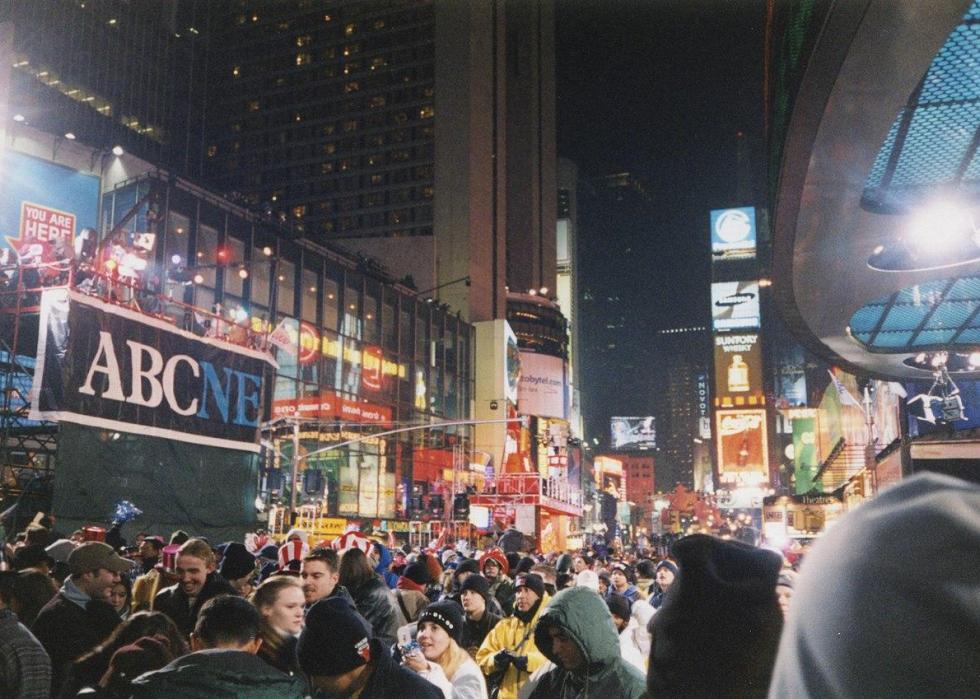 73 / 90
Rob Boudon // Wikicommons
2000
Annual return on the S&P 500: -9.03%
Annual return on 3-month Treasury bills: 5.76%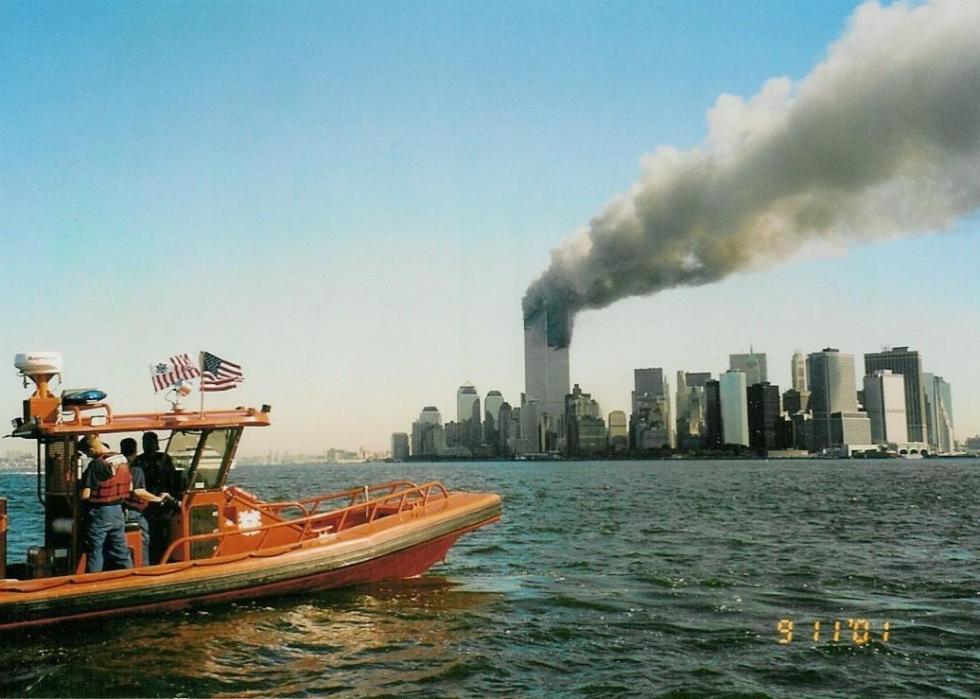 74 / 90
2001
Annual return on the S&P 500: -11.85%
Annual return on 3-month Treasury bills: 3.67%
75 / 90
Luis Villa del Campo // Wikicommons
2002
Annual return on the S&P 500: -21.97%
Annual return on 3-month Treasury bills: 1.66%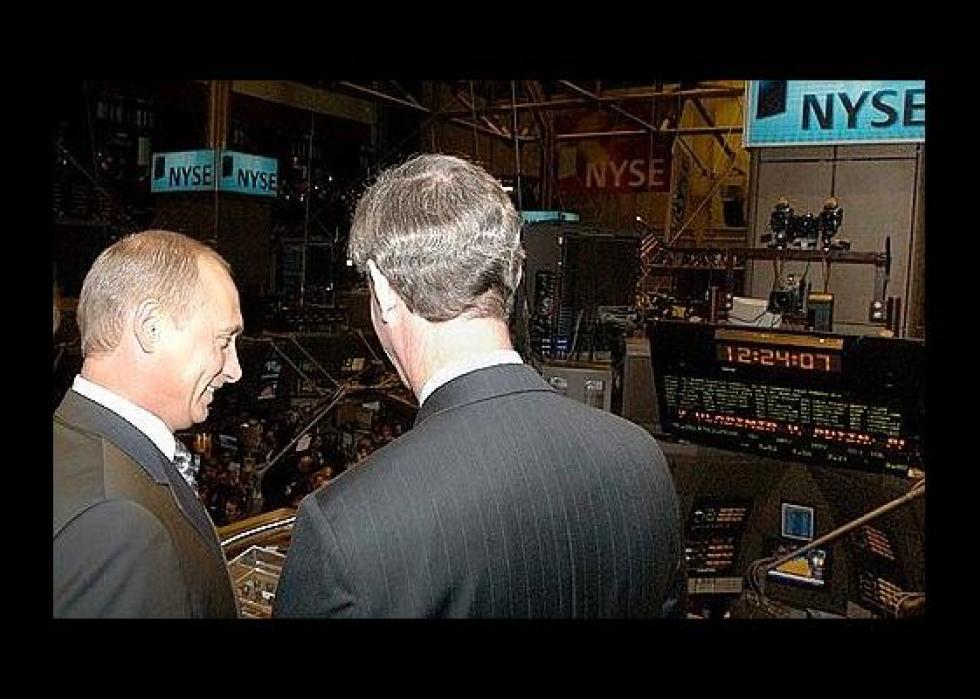 76 / 90
2003
Annual return on the S&P 500: 28.36%
Annual return on 3-month Treasury bills: 1.03%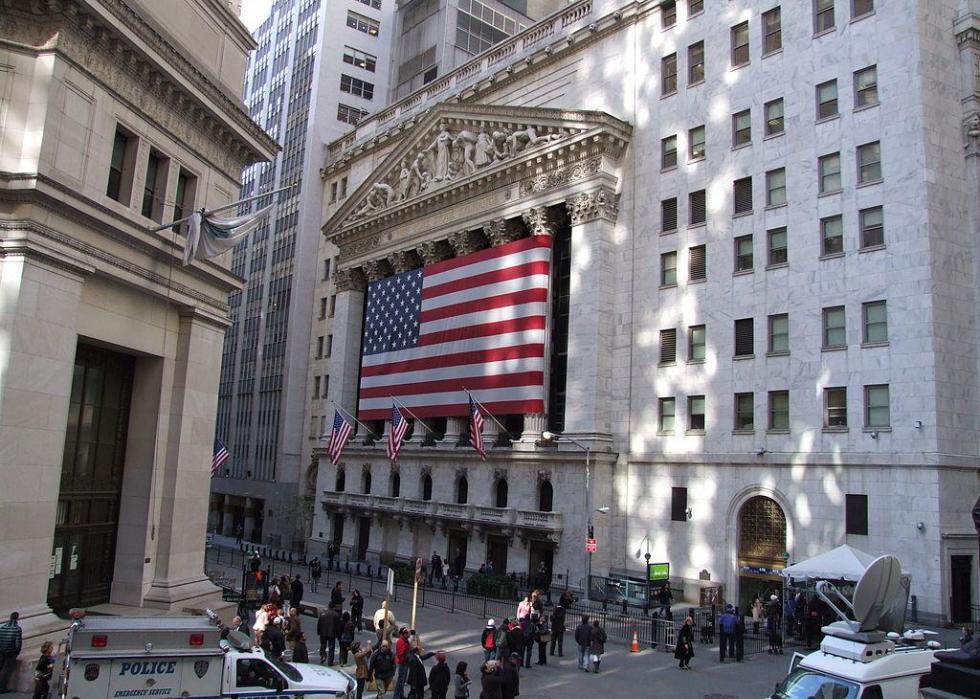 77 / 90
2004
Annual return on the S&P 500: 10.74%
Annual return on 3-month Treasury bills: 1.23%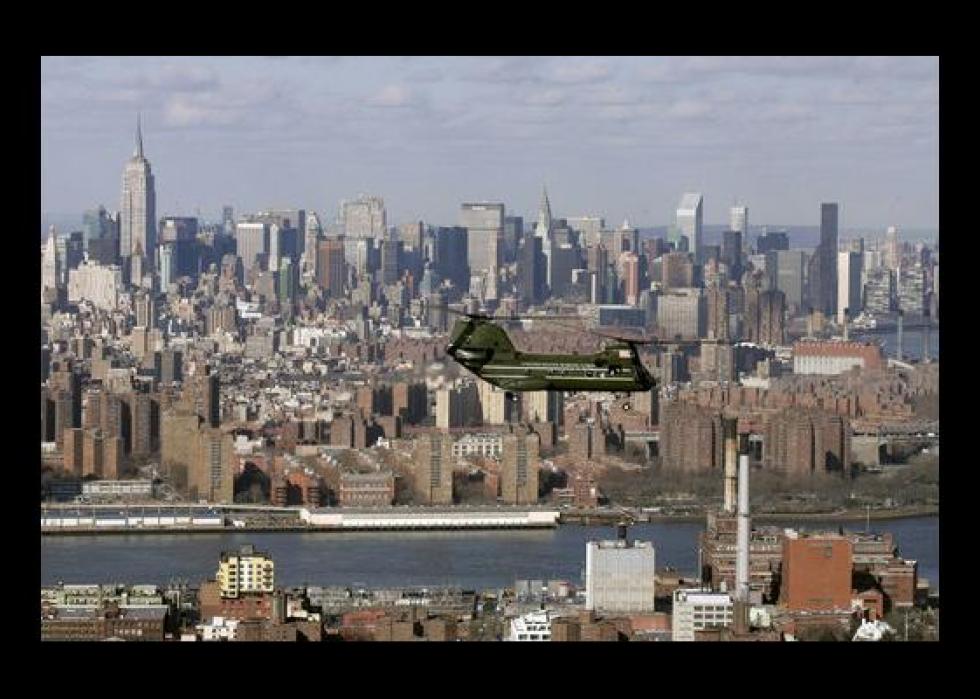 78 / 90
George W. Bush White House
2005
Annual return on the S&P 500: 4.83%
Annual return on 3-month Treasury bills: 3.01%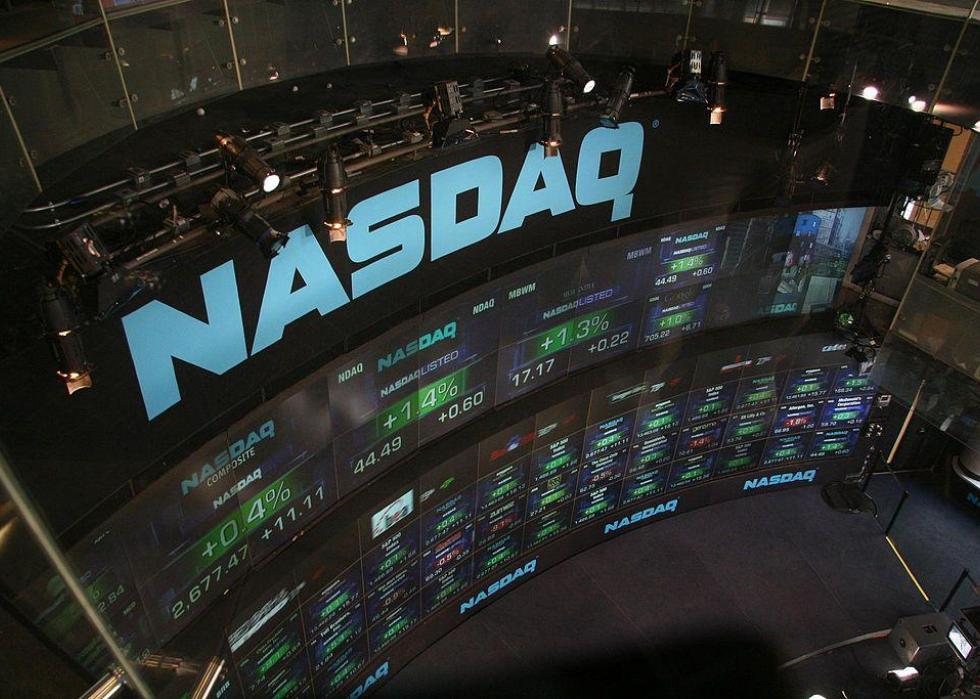 79 / 90
2006
Annual return on the S&P 500: 15.61%
Annual return on 3-month Treasury bills: 4.68%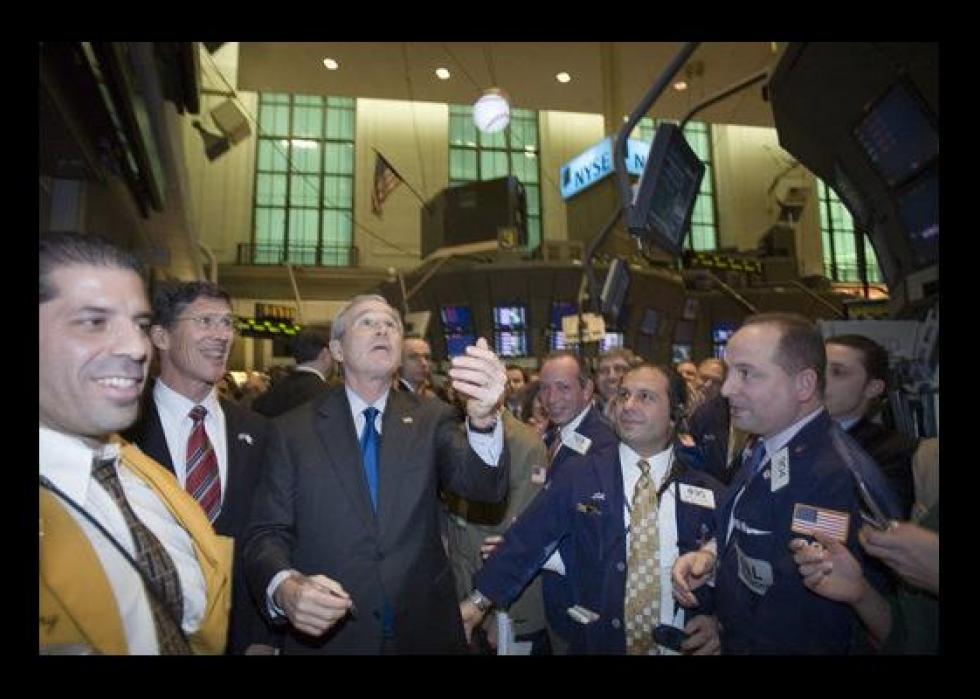 80 / 90
George W. Bush White House
2007
Annual return on the S&P 500: 5.48%
Annual return on 3-month Treasury bills: 4.64%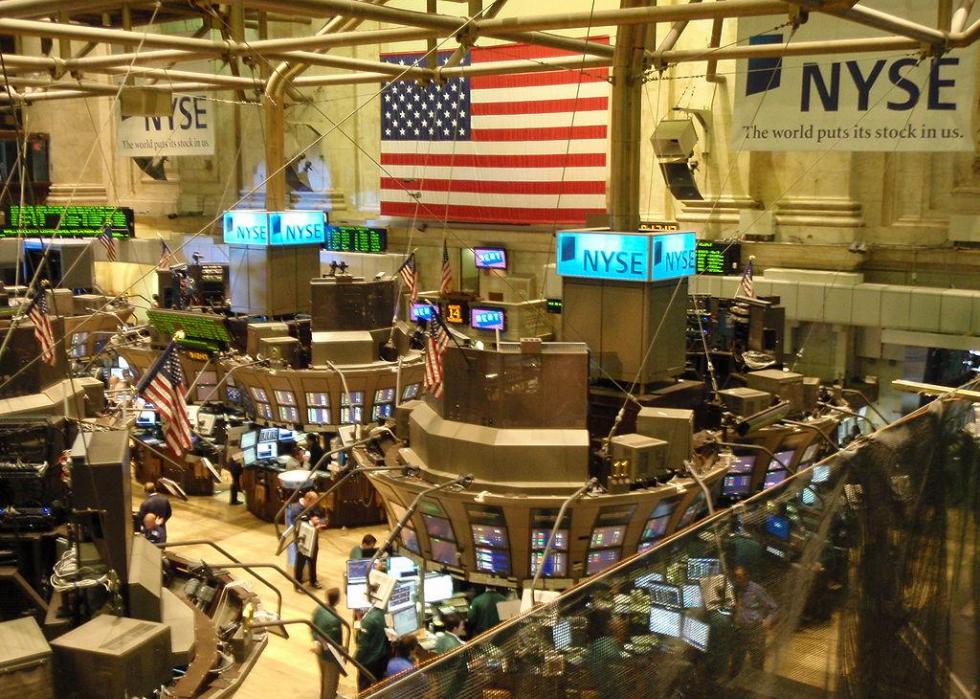 81 / 90
Ryan Lawler // Wikicommons
2008
Annual return on the S&P 500: -36.55%
Annual return on 3-month Treasury bills: 1.59%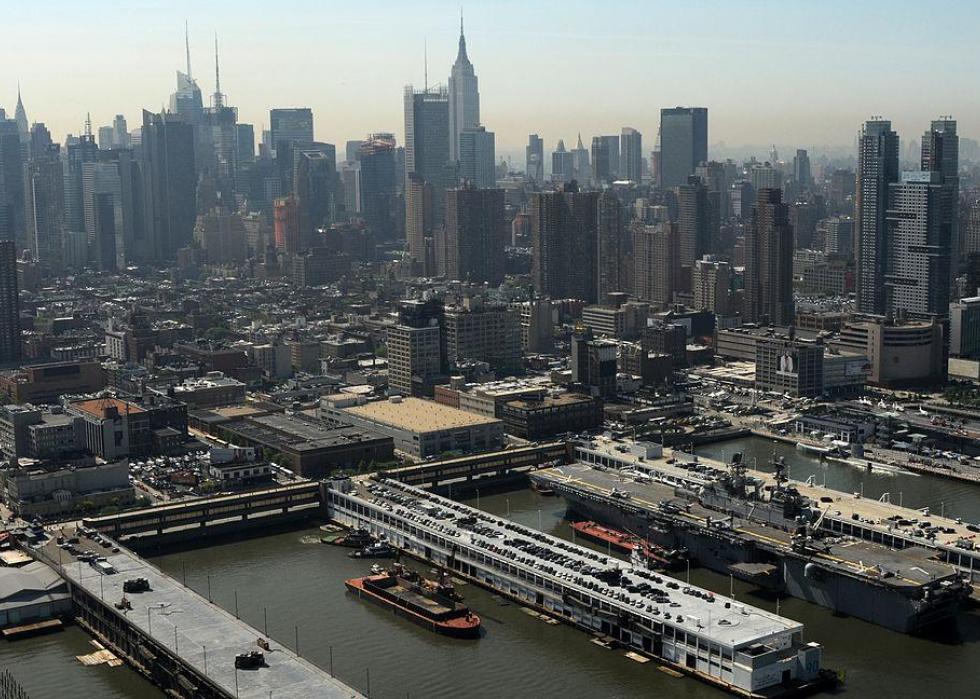 82 / 90
2009
Annual return on the S&P 500: 25.94%
Annual return on 3-month Treasury bills: 0.14%
83 / 90
2010
Annual return on the S&P 500: 14.82%
Annual return on 3-month Treasury bills: 0.13%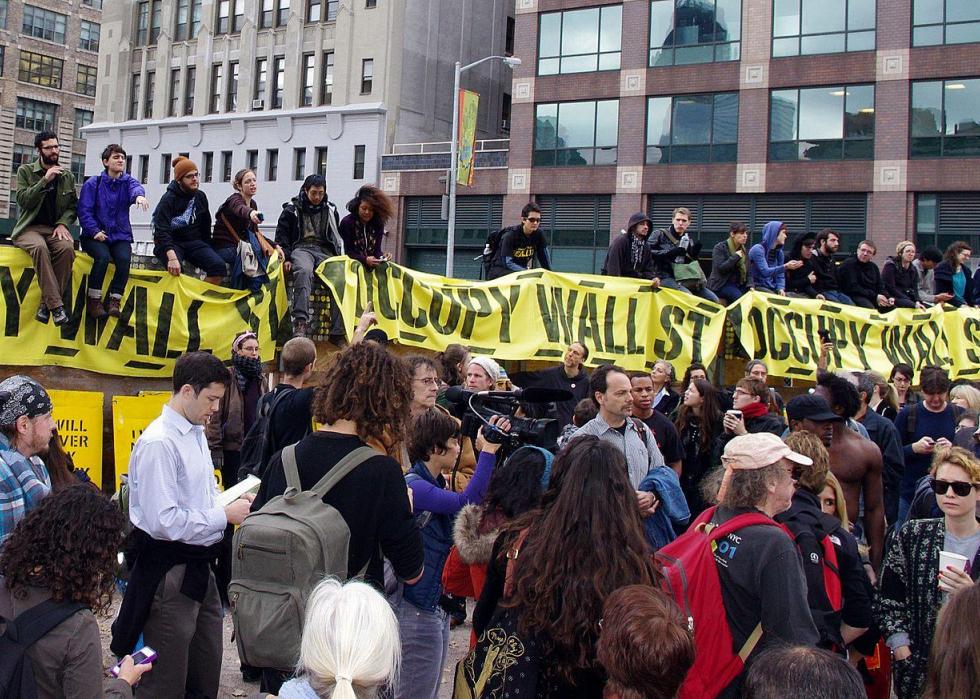 84 / 90
David Shankbone // Wikicommons
2011
Annual return on the S&P 500: 2.1%
Annual return on 3-month Treasury bills: 0.03%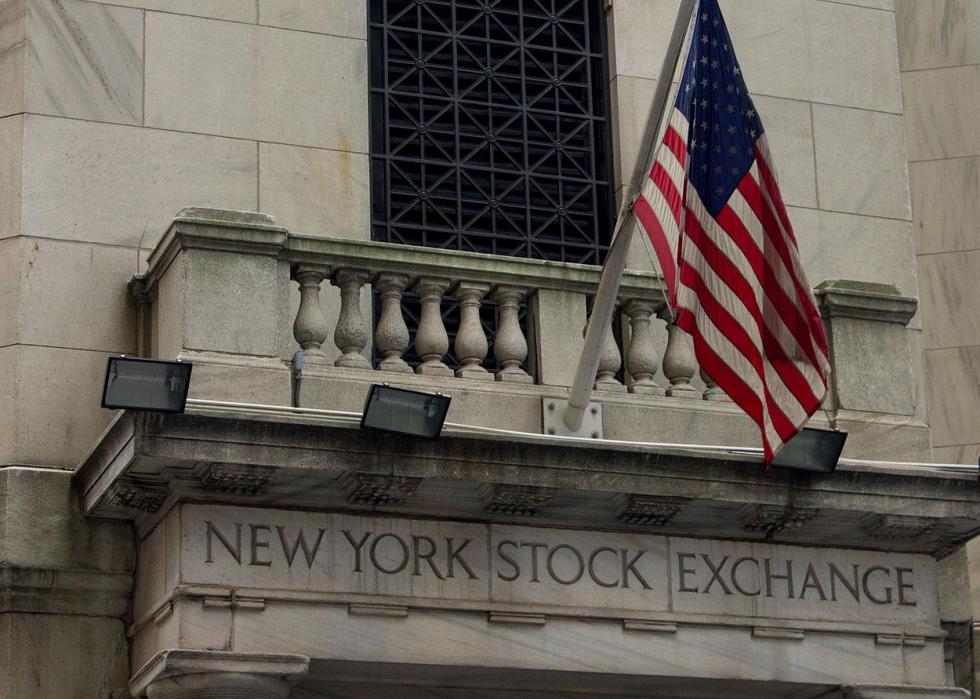 85 / 90
Balon Greyjoy // Wikicommons
2012
Annual return on the S&P 500: 15.89%
Annual return on 3-month Treasury bills: 0.05%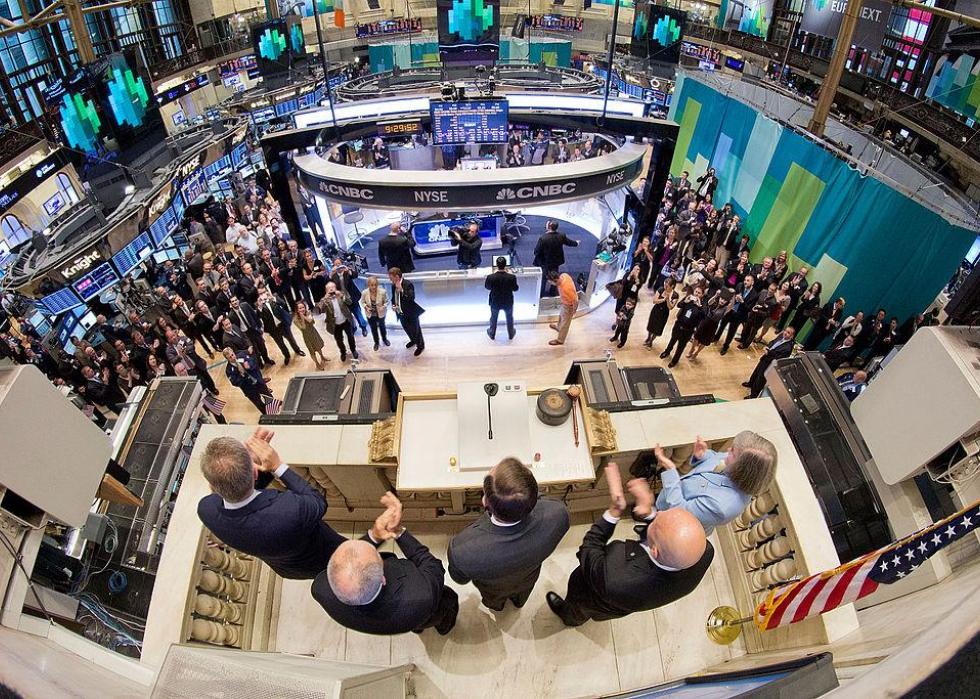 86 / 90
2013
Annual return on the S&P 500: 32.15%
Annual return on 3-month Treasury bills: 0.07%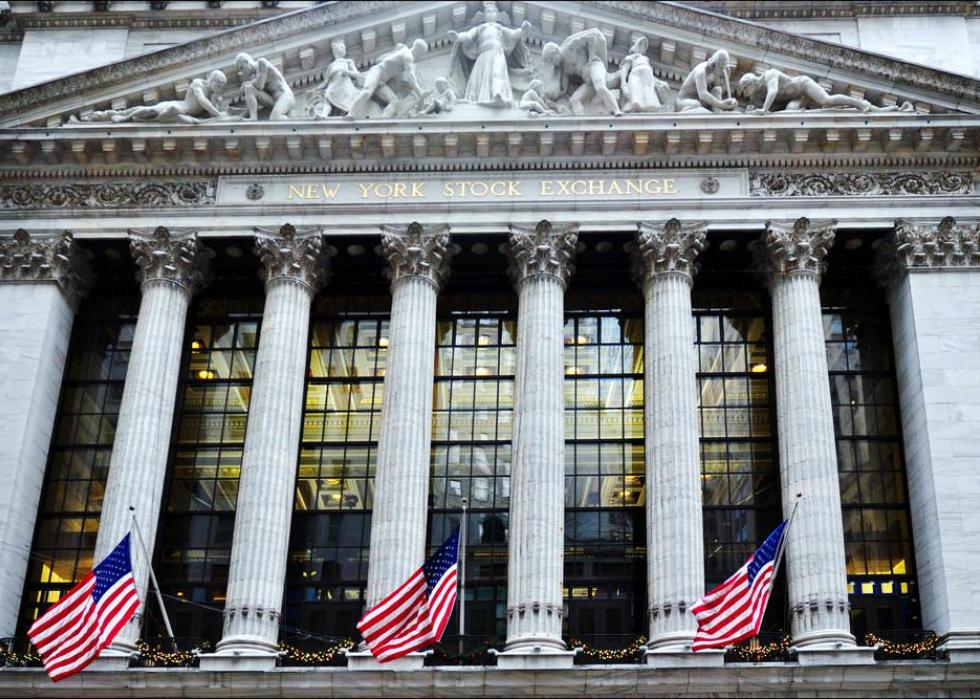 87 / 90
2014
Annual return on the S&P 500: 13.52%
Annual return on 3-month Treasury bills: 0.05%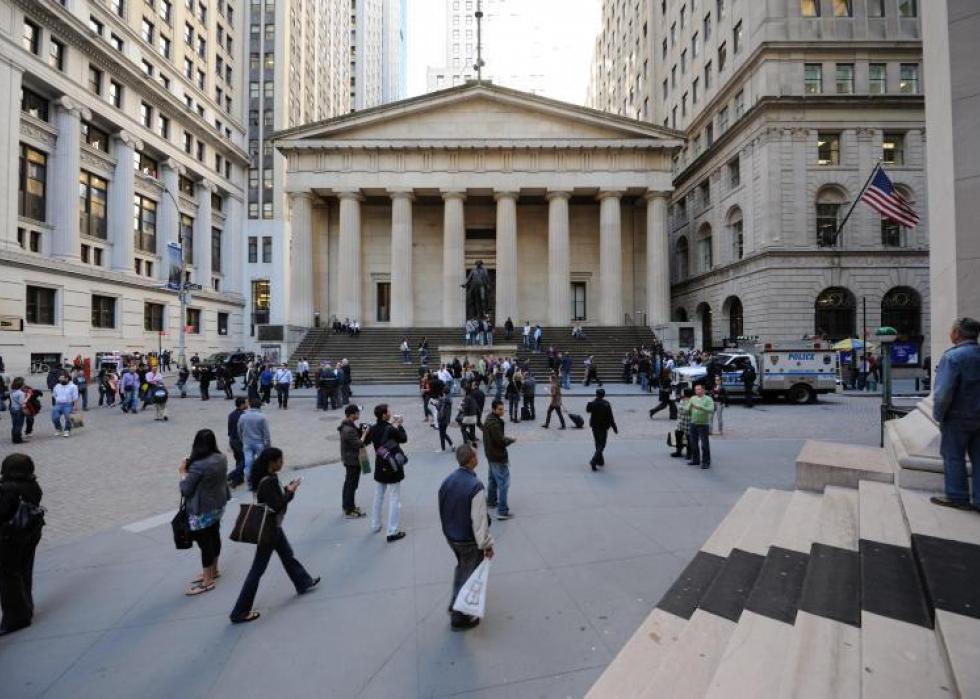 88 / 90
2015
Annual return on the S&P 500: 1.38%
Annual return on 3-month Treasury bills: 0.21%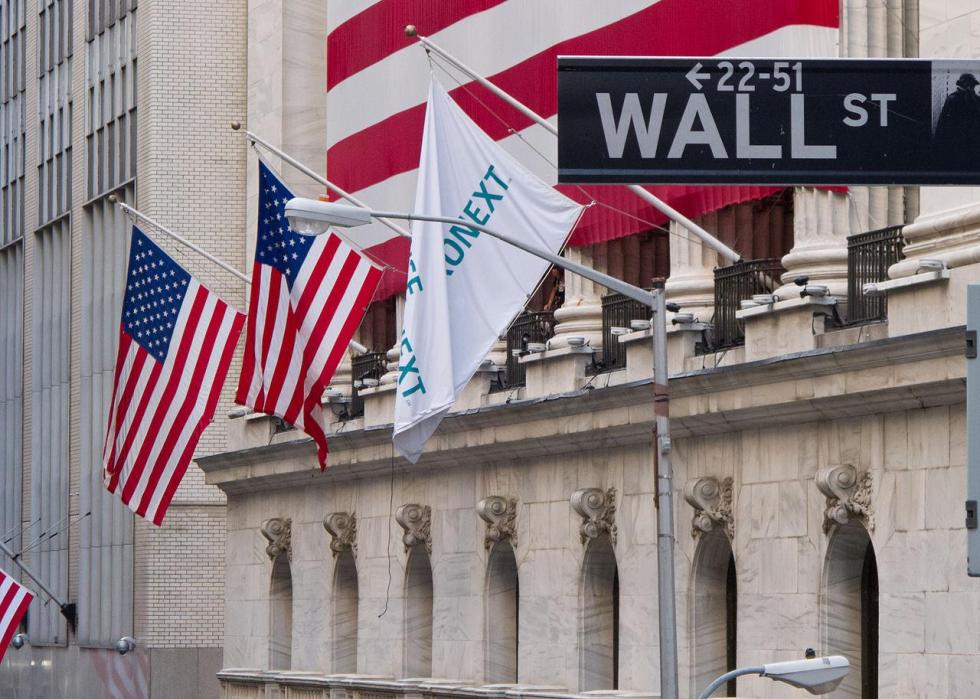 89 / 90
Carlos Delgado; CC-BY-SA // WIkicommons
2016
Annual return on the S&P 500: 11.77%
Annual return on 3-month Treasury bills: 0.51%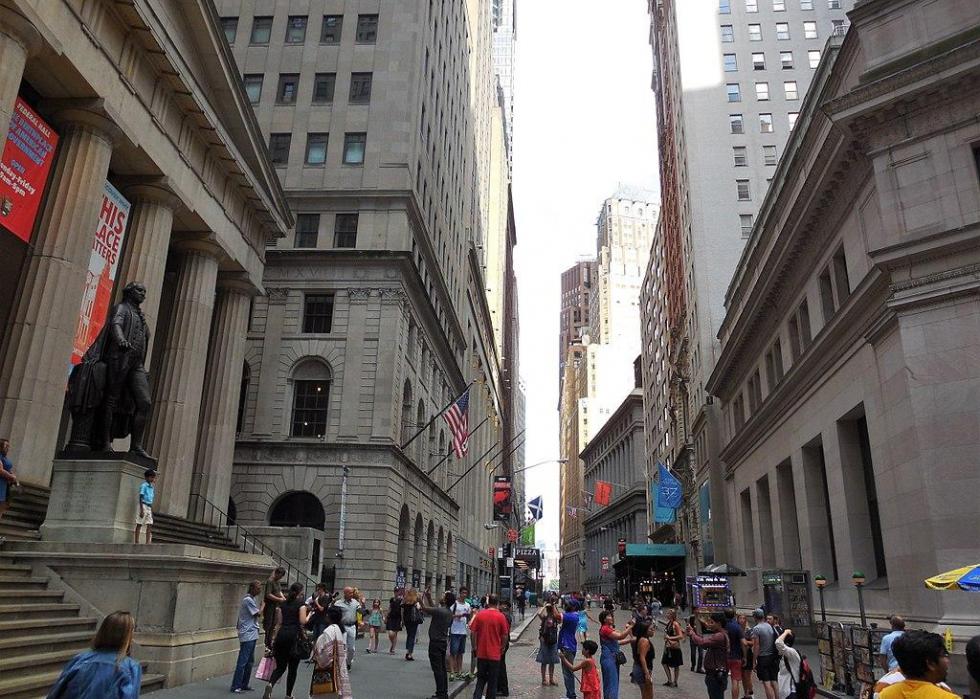 90 / 90
GoginkLobabi // Wikicommons
2017
Annual return on the S&P 500: 21.64%
Annual return on 3-month Treasury bills: 1.39%