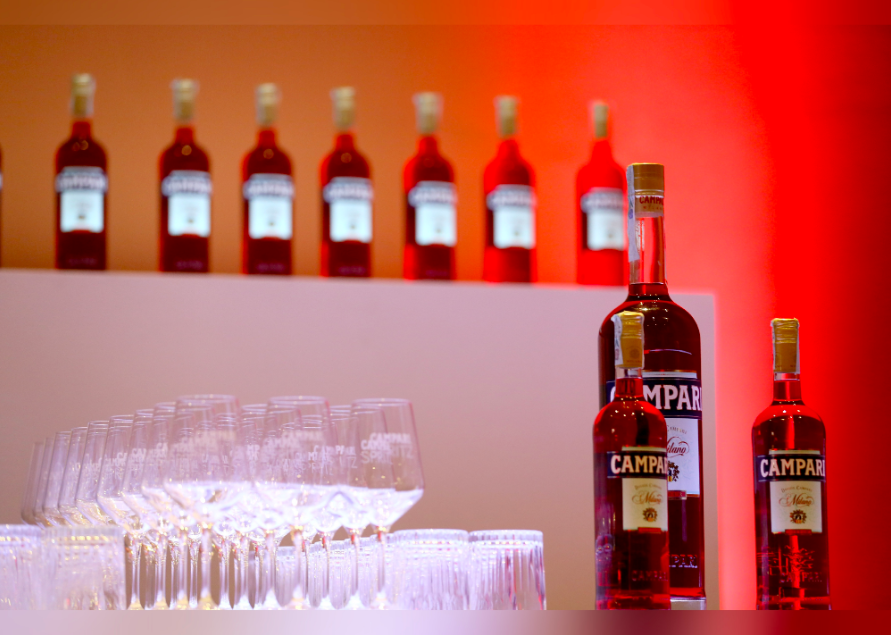 Quiz: Do you know the country these companies are from?
Elisabetta Villa // Getty Images for Campari
Quiz: Do you know the country these companies are from?
Over the past few days, chances are you purchased something that was produced abroad. Did you watch the Super Bowl with a refreshing Aperol Spritz? That cocktail originated in the Mediterranean. If you saw the Kansas City Chiefs defeat the San Francisco 49ers on a Sony or Panasonic television, that screen was produced in Asia. And if you're rewatching your favorite Super Bowl commercials on a Lenovo, that computer was produced by a company that eventually took over one of the largest computer manufacturers in the world.
Many of the products we use daily at home, work, or at school are from companies based overseas. Stacker compiled a list of companies and where they are headquartered using various sources—company histories, newspaper articles, and stock market information—and put them into a quiz format, in which the "clue" slide is the company and the "answer" slide is the country. Many of these publicly traded companies grew from small local shops with only say $25,000 in capital to multinational conglomerates worth multi-millions or even billions.
There are companies rich in mining or oil found on the list, whose names you might not recognize but whose products reach almost 200 countries. There are also household names like the producer of Super Mario, the preferred cosmetics of Viola Davis, and the car company whose name is taken after "the god of harmony, intelligence, and wisdom from the earliest civilization in West Asia."
The influence of these companies extends beyond commerce, even occasionally playing a role in global issues. For example, the NBA's media provider in China recently was caught in the middle of a controversy over free speech and government criticism. With great power comes great responsibility, and once a company becomes an international power player, the stakes are raised. Click through to find the impact and location of origin for some of the world's biggest companies.