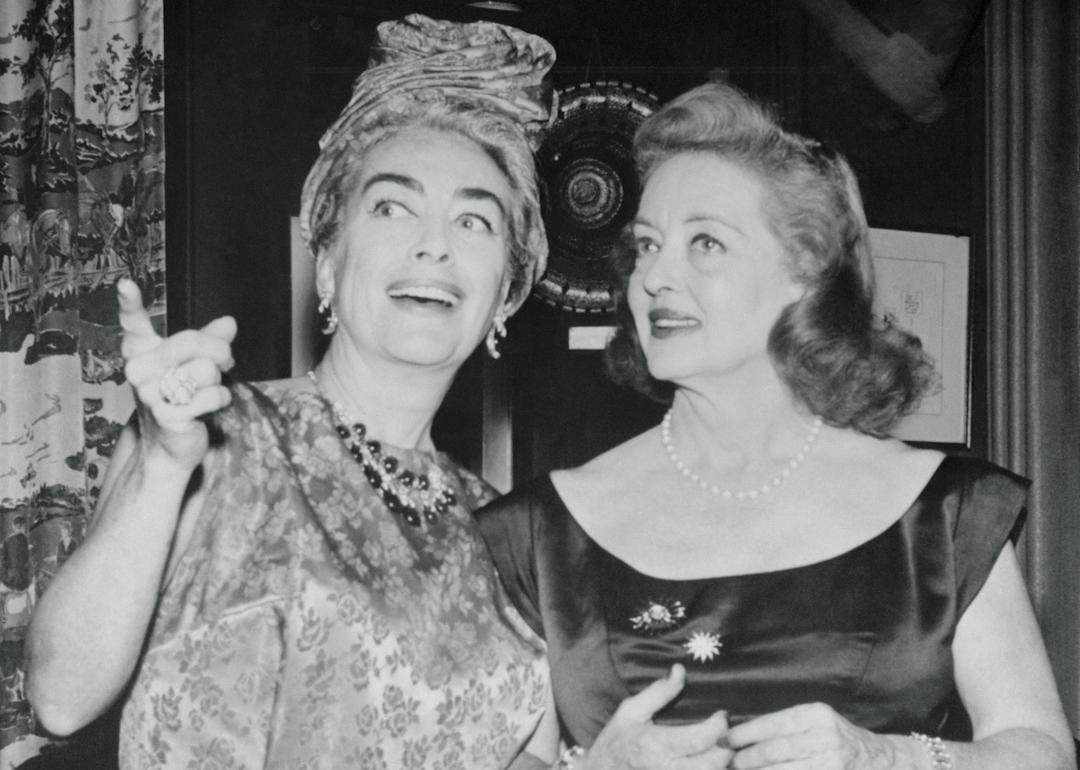 Bette Davis: The life story you may not know
Bette Davis: The life story you may not know
Born Ruth Elizabeth "Betty" Davis on April 5, 1908, starlet Bette Davis was not your typical female starlet.
The 5-foot-3 dynamo was a chain-smoking trailblazer whose trademark features stood outside the bounds of classic celebrity beauty—and whose independence and focus on career were ahead of her time. She had eyes so distinctive they inspired a 1980s hit; a competitive streak so intense it touched off one of the most famous feuds in Hollywood; and a portfolio boasting 100 films, 10 Oscar nominations, and numerous awards.
As for her chosen moniker? Davis changed her name in homage to the novel "La Cousine Bette" by Honoré de Balzac.
To honor Bette Davis' iconic career and legendary life, Stacker scoured newspaper articles, magazine profiles, film archives, award ceremony recordings, and television clips to find 25 elements of Davis' biography that you may not know. While her death was more than three decades ago, the actor's legend stretches on as utterly timeless and endlessly glamorous.
Keep reading to learn more about this iconic starlet.
You may also like: Audrey Hepburn: The life story you may not know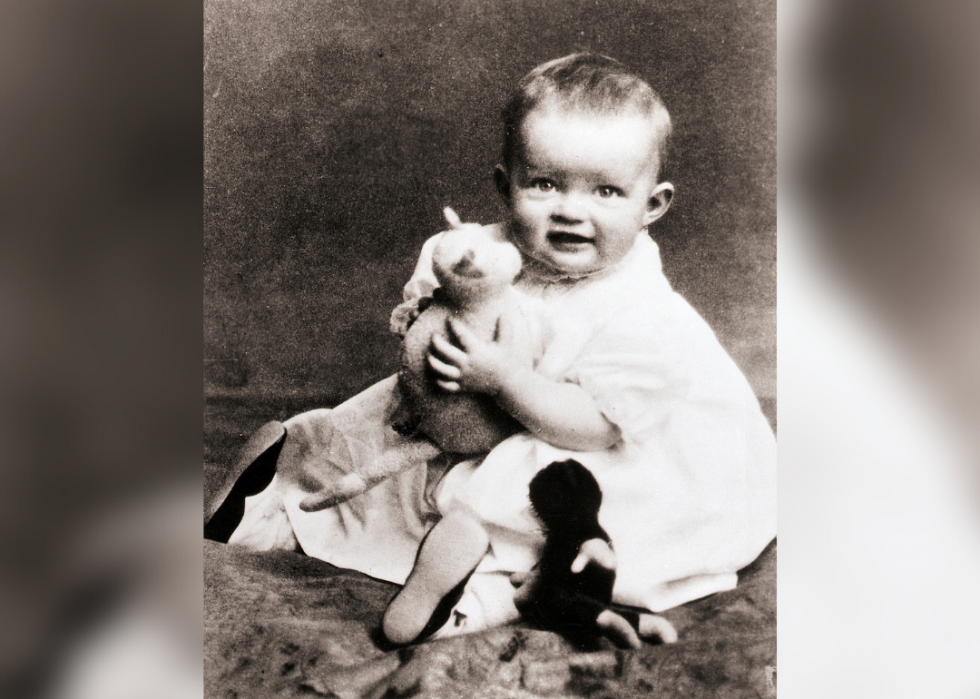 1 / 25
1908: Born in Lowell, Massachusetts
Ruth Elizabeth Davis was born in the middle of a storm on April 5, 1908. The New Englander said of her own birth in her autobiography "The Lonely Life," "I happened between a clap of thunder and a streak of lightning."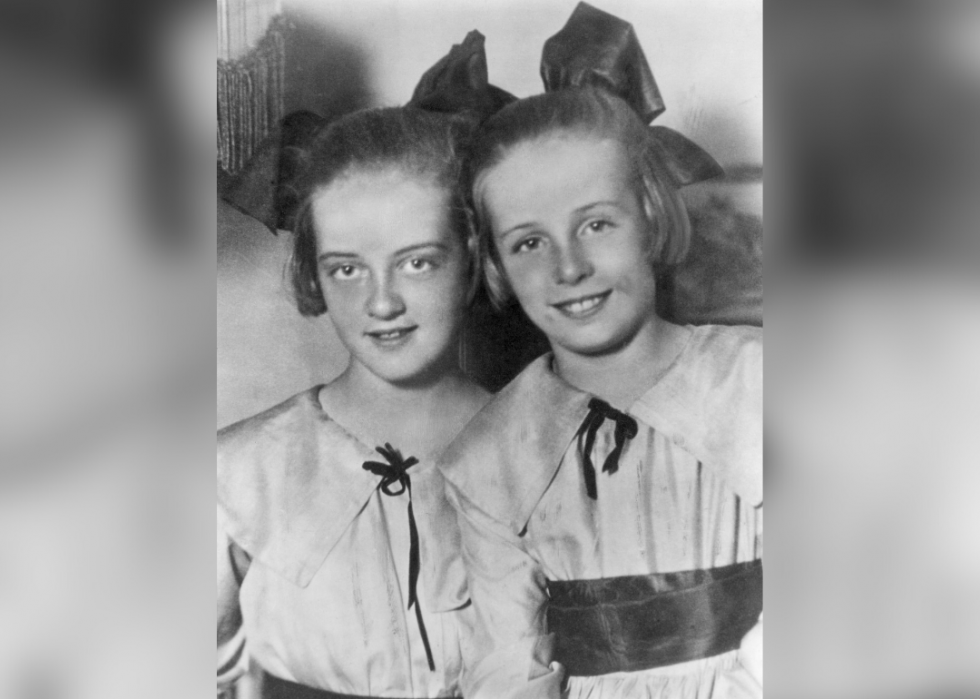 2 / 25
1916–1926: Abandonment and schooling
Davis' father, Harlow, a patent attorney who graduated from Harvard Law School, left the family in 1916. Though her mother, Ruth, struggled financially, she managed to send Davis and her sister to various boarding schools, including Ruth's alma mater, Cushing Academy. Bette began acting while at Cushing, eventually moving to New York City and attending the John Murray Anderson/Robert Milton School of Theatre and Dance alongside classmate Lucille Ball.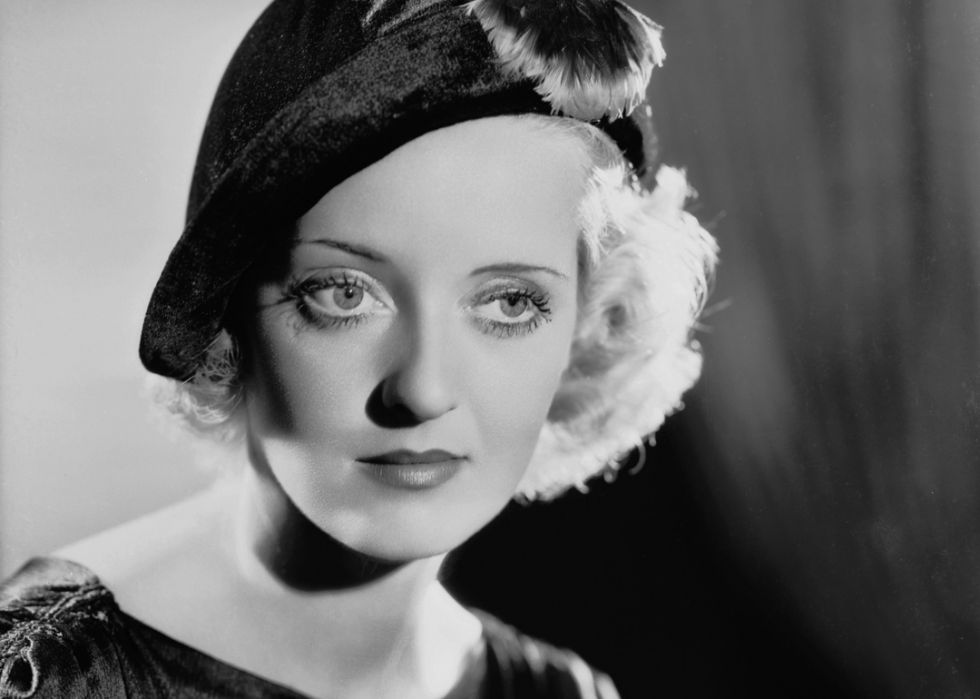 3 / 25
John Kobal Foundation // Getty Images
1929: Taking over Broadway
Davis wowed the New York theater world with her Broadway debut as Elaine Bumpsted in "Broken Dishes." The following year, she returned to the stage for a role in "Solid South." She appeared on Broadway several times throughout her illustrious career.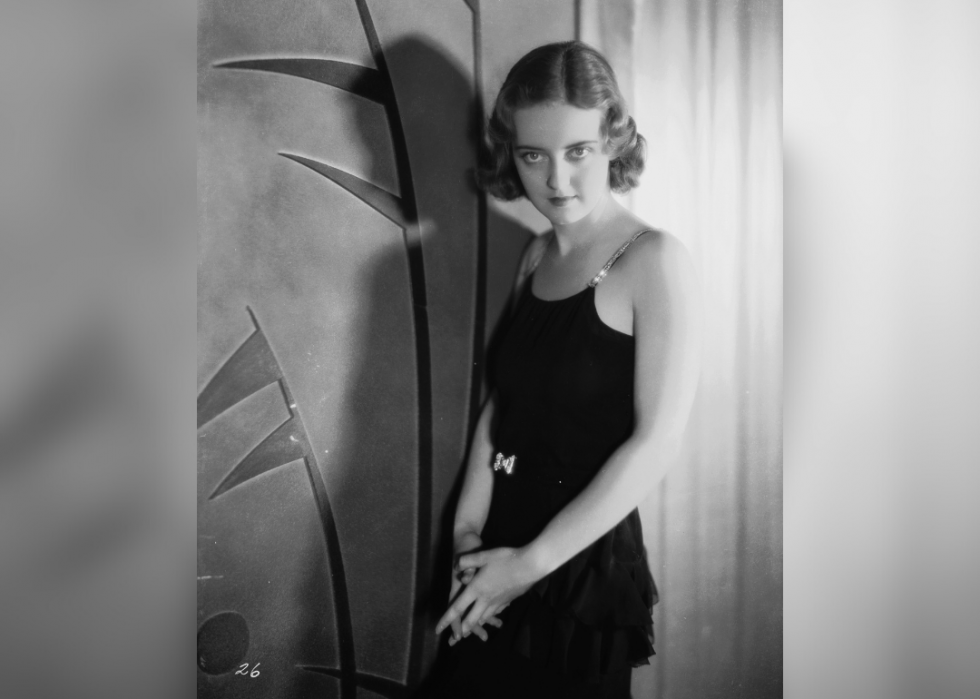 4 / 25
Ray Jones/John Kobal Foundation // Getty Images
1930: Hello Hollywood
Spotted by a talent scout from Universal Studios, Davis was invited to Tinseltown in 1930 for a screen test. She traveled with her mother by train to Hollywood. A studio employee was at the station to meet her but left because he didn't see anybody who looked like an actor. After failing her first screen test, the studio used Davis to help with screen tests for other actors.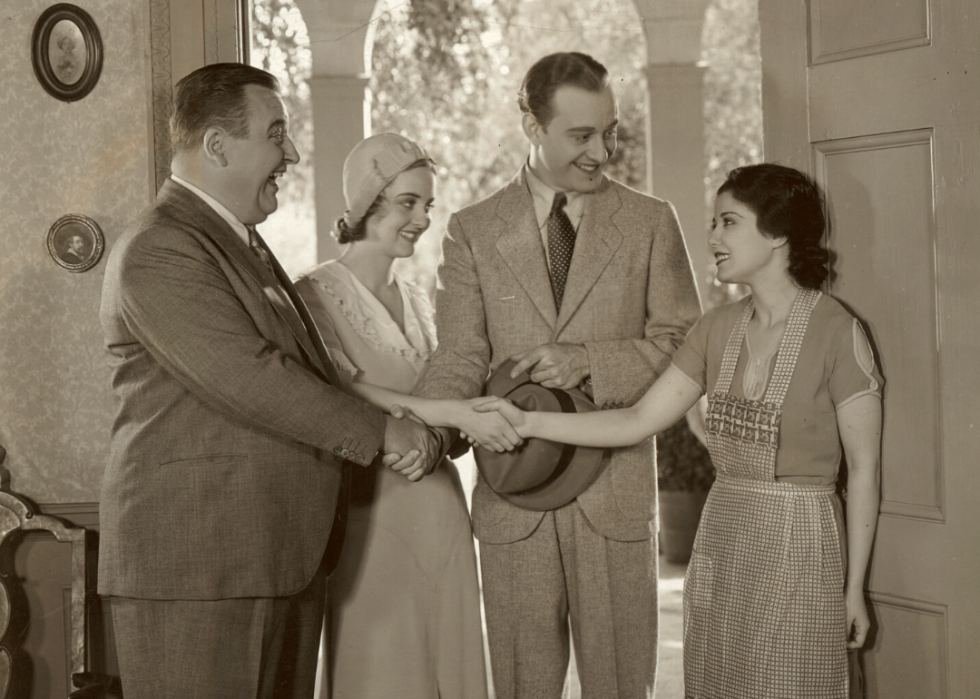 5 / 25
John Springer Collection/Corbis via Getty Images
1931: Big-screen debut
Davis made her film debut in 1931's "Bad Sister." It was also the first film for actress Sidney Fox, who got top billing above Davis. The film marked Davis' first collaboration with Humphrey Bogart; the duo went on to make seven films together.
You may also like: Marlon Brando: The life story you may not know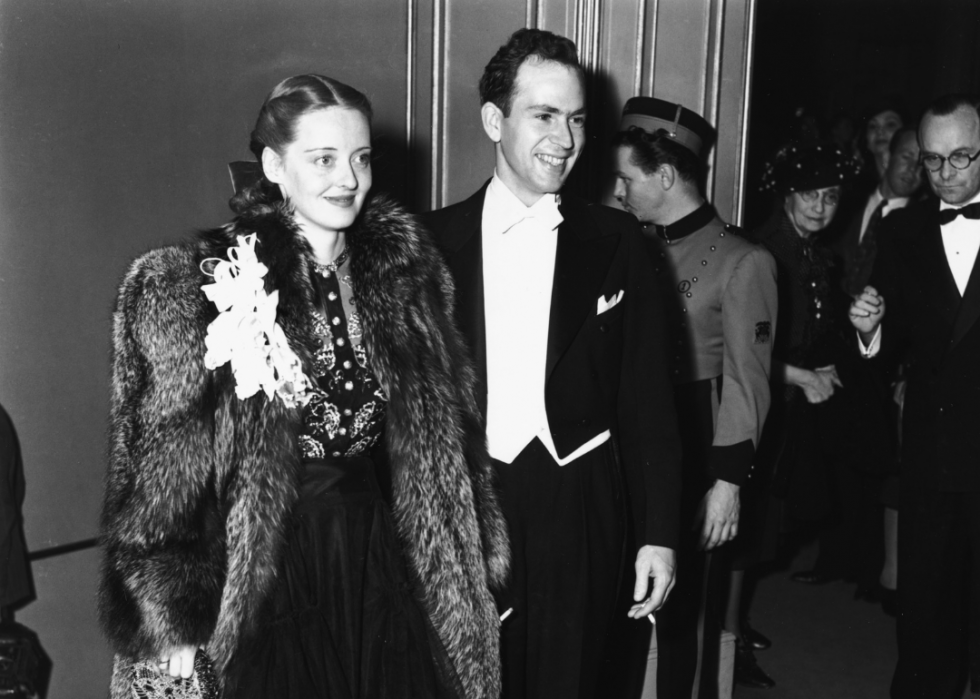 6 / 25
Archive Photos // Getty Images
1932: First marriage
Harmon Oscar Nelson Jr. was the first of Davis' four husbands. Ham, as he was known, was a musician and Davis' high school sweetheart. The couple married in 1932, had no children together, and divorced in 1938.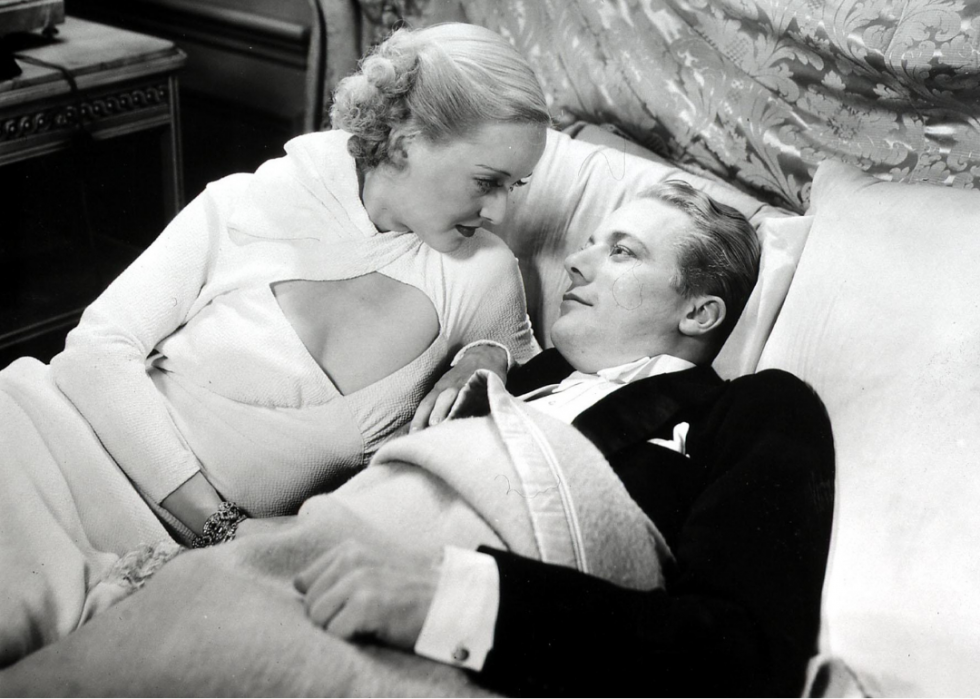 7 / 25
FilmPublicityArchive/United Archives via Getty Images
1933: A feud for the ages
The origin of Davis' feud with actress Joan Crawford began when Davis felt overshadowed by her nemesis. Crawford announced her divorce from Douglas Fairbanks Jr. on the exact day that Warner Brothers studio was set to launch a major public campaign meant to be a lynchpin in Davis' career. Celebrity biographer David Bret claimed Davis' film "Ex-Lady" crashed and burned after the New York Times gave it little attention in the review section and Crawford's divorce received ample coverage in the Times and other major newspapers.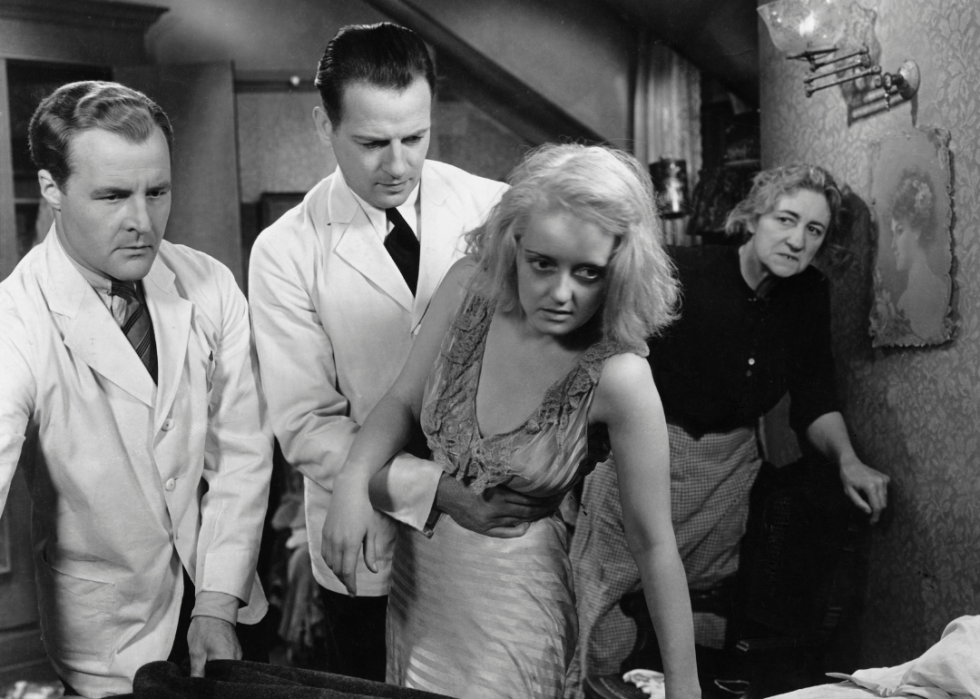 8 / 25
John Springer Collection/Corbis via Getty Images
1934: First Academy Award nomination
Davis received her first Oscar nod for "Of Human Bondage," based on a novel by W. Somerset Maugham. In the film, Davis plays a waitress who gets involved with a medical student and plunges into a tumultuous relationship with him. Davis didn't win in 1934, but snagged her first Oscar the following year for "Dangerous."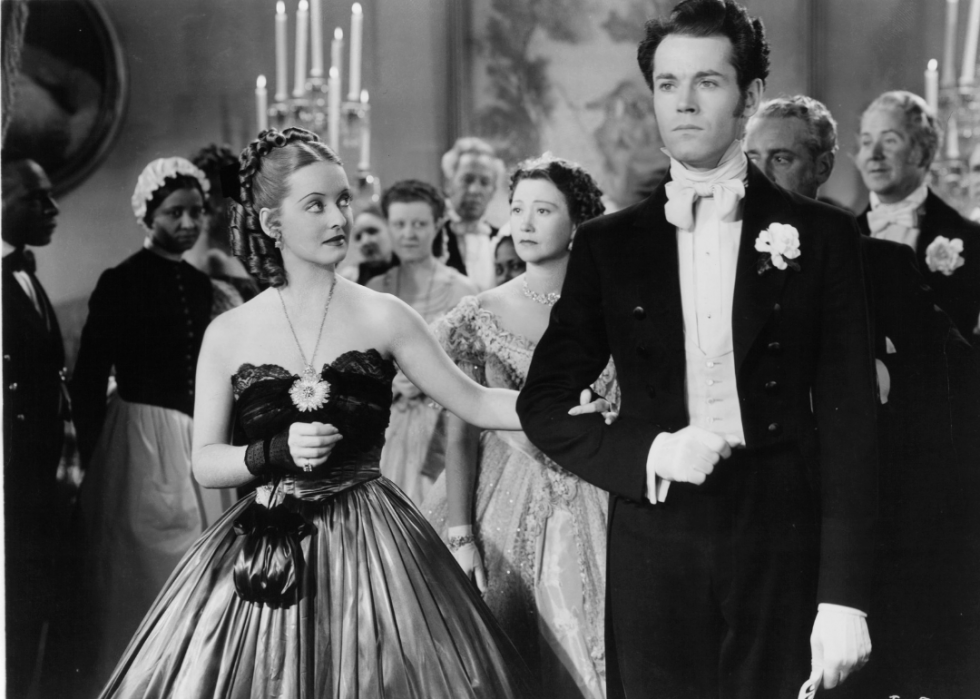 9 / 25
Warner Brothers // Getty Images
1938: A memorable role, a nomination, and a win
Davis starred in one of her career-defining roles when she portrayed Southern belle Julie Marsden in the film "Jezebel." The actress earned critical acclaim for her portrayal along with an Oscar for Best Actress in a Leading Role.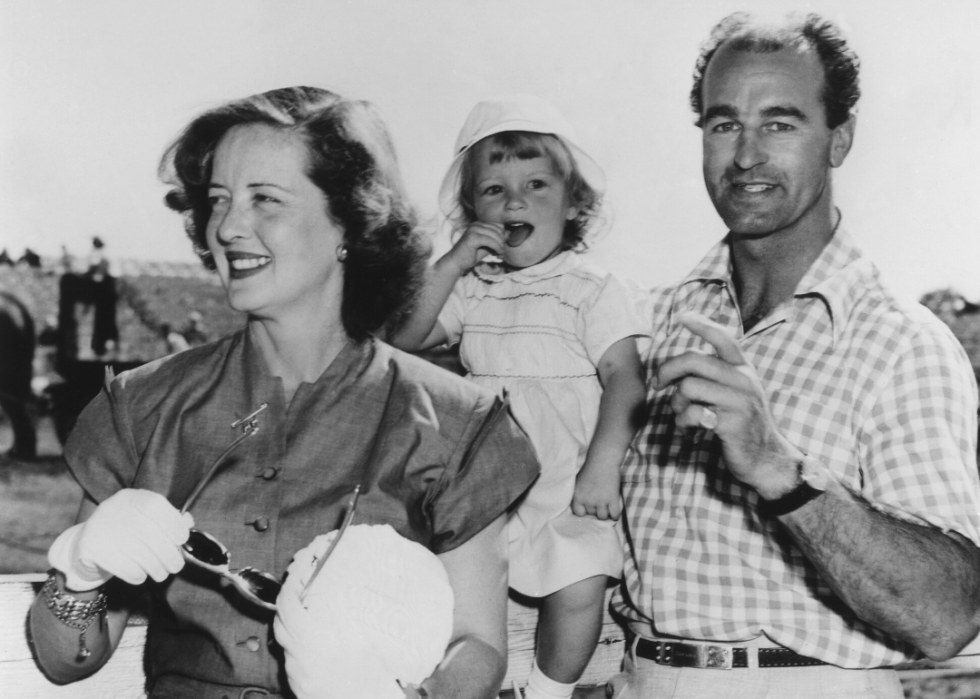 10 / 25
ullstein bild via Getty Images
1940s: Movies, marriages, and a child
The 1940s marked a hectic time for Davis personally and professionally with two marriages, starring roles in 22 movies, and the birth of her first and only biological child, a daughter, with her third husband, William Grant Sherry. The year she birthed her daughter, 1947, marked the only year in the decade where Davis did not have a film release. At the start of the decade, Davis also became the first woman president of the Academy of Motion Picture Arts and Sciences. She resigned less than two months later. By the end of the decade, her career was floundering and Warner Brothers ended her contract.
You may also like: Charlie Chaplin: The life story you may not know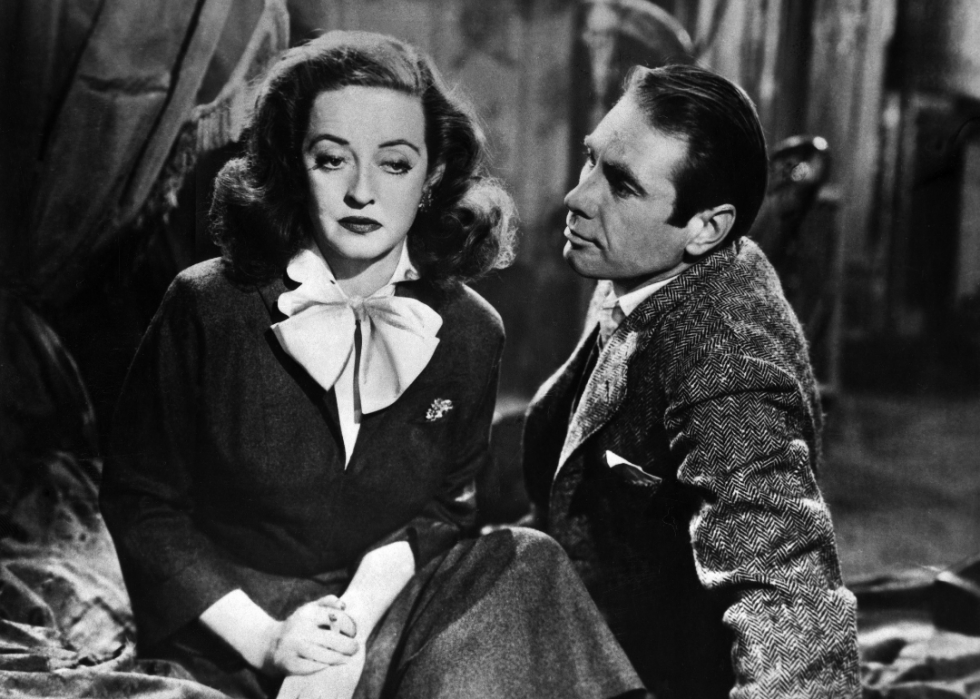 11 / 25
ullstein bild via Getty Images
1950: Divorce, remarriage, and a comeback role
Out with the old and in with the new: So began the decade for Davis, with a divorce from her third husband, William Grant Sherry, and, mere weeks later, a fourth and final marriage to Gary Merrill. Merrill had co-starred with Davis in "All About Eve," which featured Davis playing aging Broadway star Margo Channing in a role that netted her another Oscar nomination for Best Actress.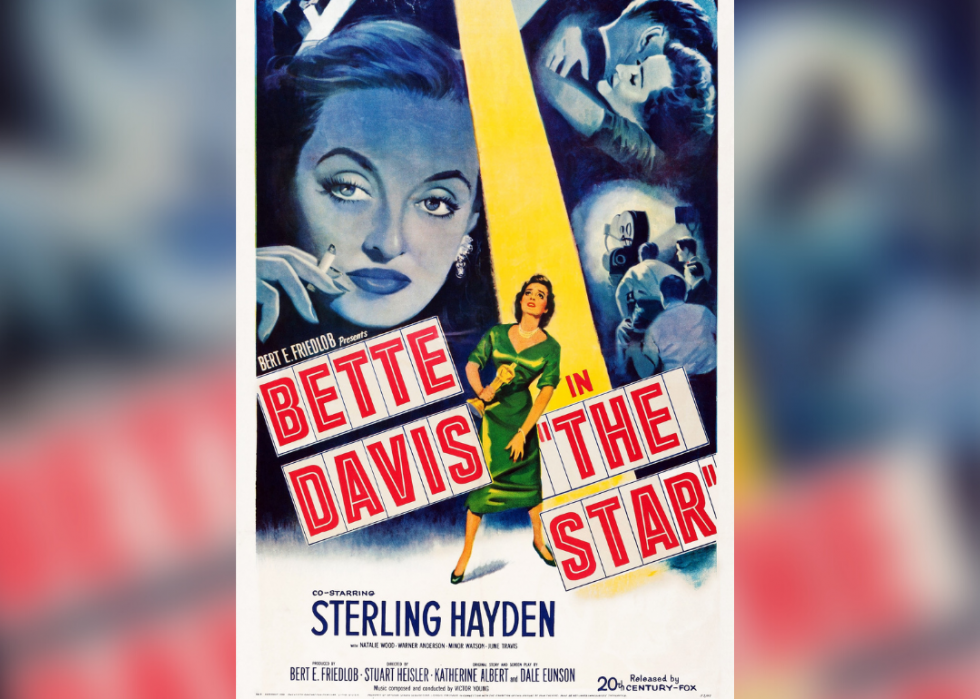 12 / 25
1950s: Cannes, television work, and another Oscar nomination
Davis won a Best Actress Award at the Cannes Film Festival for her performance in "All About Eve" in 1951. The rest of the decade saw the actress appearing in eight films and doing a significant amount of television series work. Davis received an Academy Award nomination for Best Actress in a Leading Role for her performance in "The Star."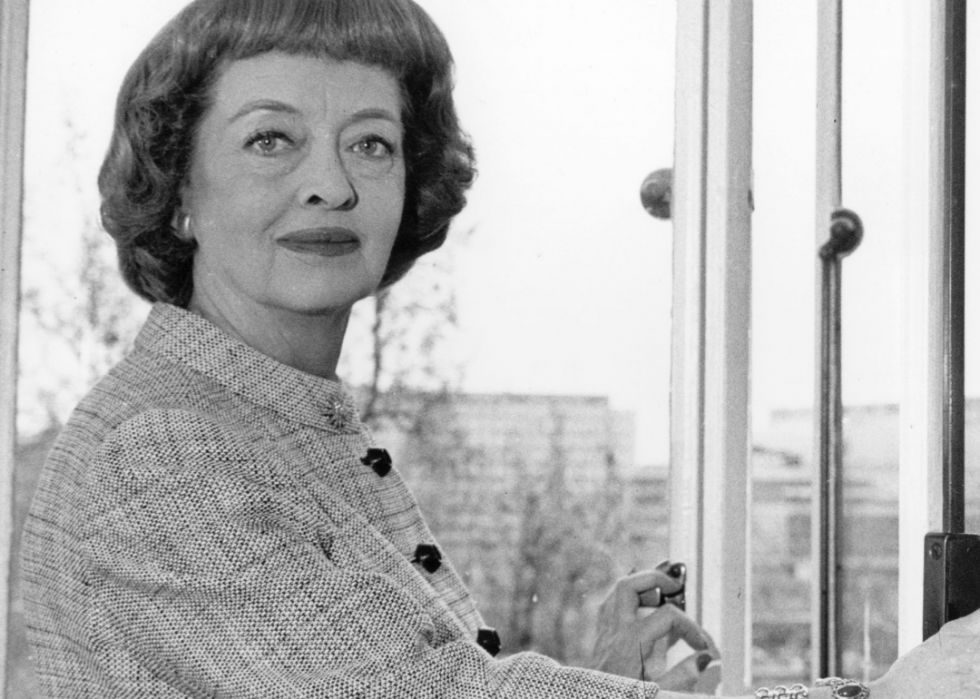 13 / 25
Evening Standard/Getty Images
1962: Put it in the want ads
Frustrated with a lack of roles and the overall trajectory of her career, in 1962 Davis took out a want ad in Variety asking for work. The ad described the actress's three decades of experience in motion pictures and called the industry to the mat for not offering more roles to women of a certain age.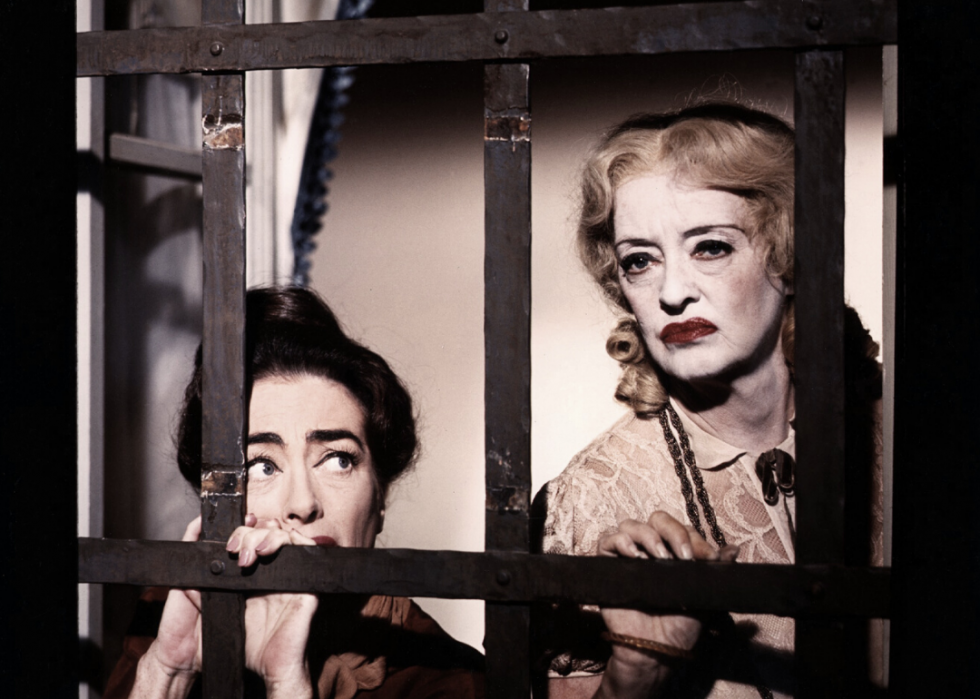 14 / 25
FilmPublicityArchive/United Archives via Getty Images
1962: A book and a comeback vehicle
Not only did the actress release her first autobiography, "The Lonely Life" in 1962, she also starred in a comeback-making film. "Whatever Happened to Baby Jane" paired Davis up with her nemesis, fellow actress Joan Crawford. The film featured the battling actresses as the Hudson sisters. Throughout the film, Davis was finally allowed to torment Crawford—at least fictionally.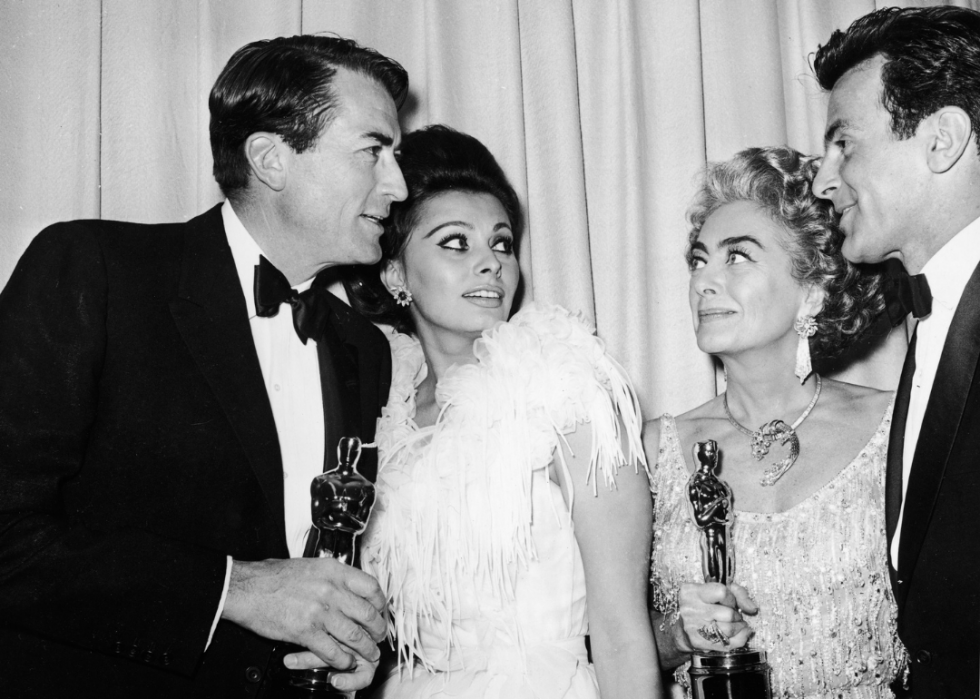 15 / 25
Hulton Archive // Getty Images
1963: An Oscar showdown
While Bette Davis received an Oscar nomination for Best Actress for her performance in the film "Whatever Happened to Baby Jane," her co-star and rival Joan Crawford did not. A win for Davis would have solidified her place as a Hollywood icon, as she would have been the first actress in Academy Award history to score three Oscars. Crawford campaigned against Davis, convincing Anne Bancroft, who was also nominated in the Best Actress category, to let her accept the Oscar if Bancroft won—which she did.
You may also like: Josephine Baker: The life story you may not know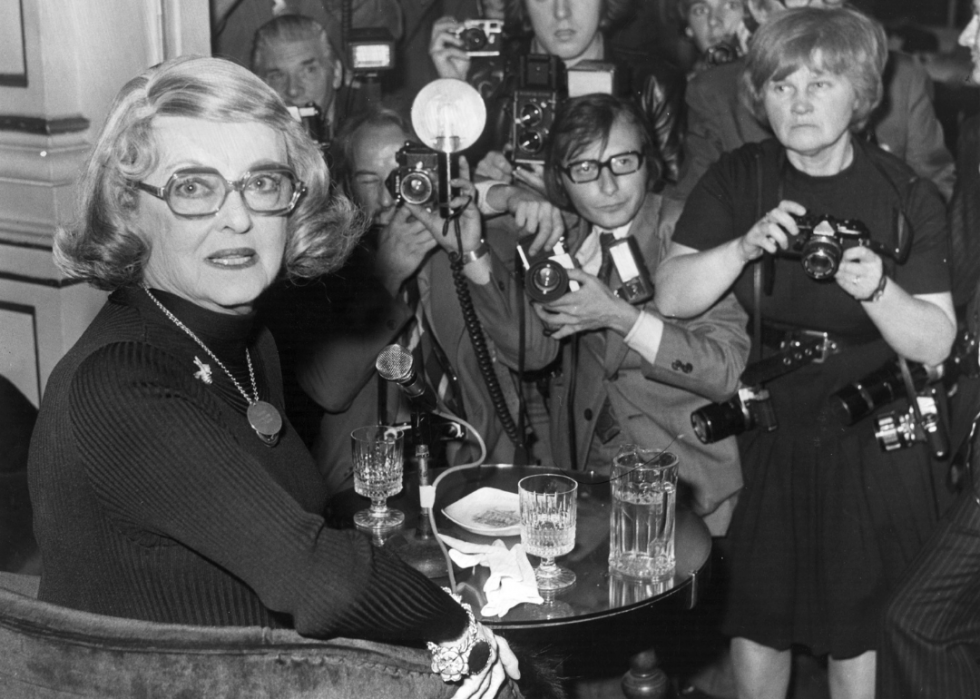 16 / 25
Central Press // Getty Images
1974: Cecil B. Demille Award
This honorary Golden Globe Award from the Hollywood Foreign Press Association is for outstanding contributions to the world of entertainment. The HFPA began giving out the lifetime achievement award in 1952, and Davis was the 23rd winner. Joan Crawford beat Davis to the award, winning it four years earlier in 1970.
17 / 25
Ron Galella Collection via Getty Images
1977: Another lifetime achievement award
Bette Davis was honored by the film industry on March 1, 1977, when she received the American Film Institute's Life Achievement Award. The award ceremony was hosted by Jane Fonda; Davis became the award's first female recipient.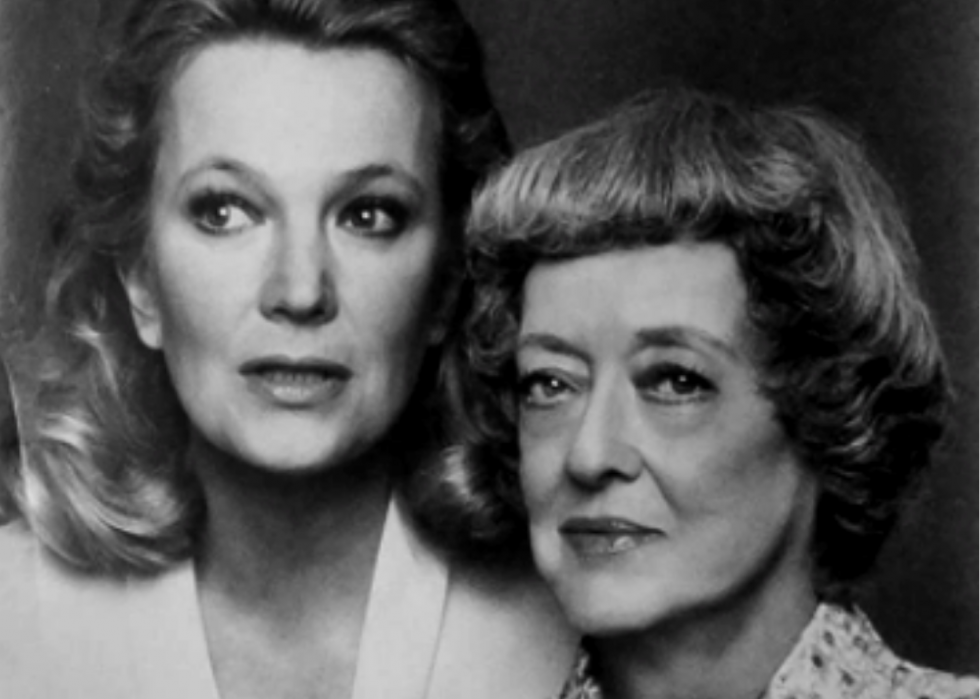 18 / 25
1979: Television roles and an Emmy
The actress won an Emmy Award for her performance alongside Gena Rowlands in "Strangers: The Story of a Mother and Daughter." She went on to receive several additional Emmy nominations in the 1980s. For the rest of her career, the bulk of Davis' work was for television.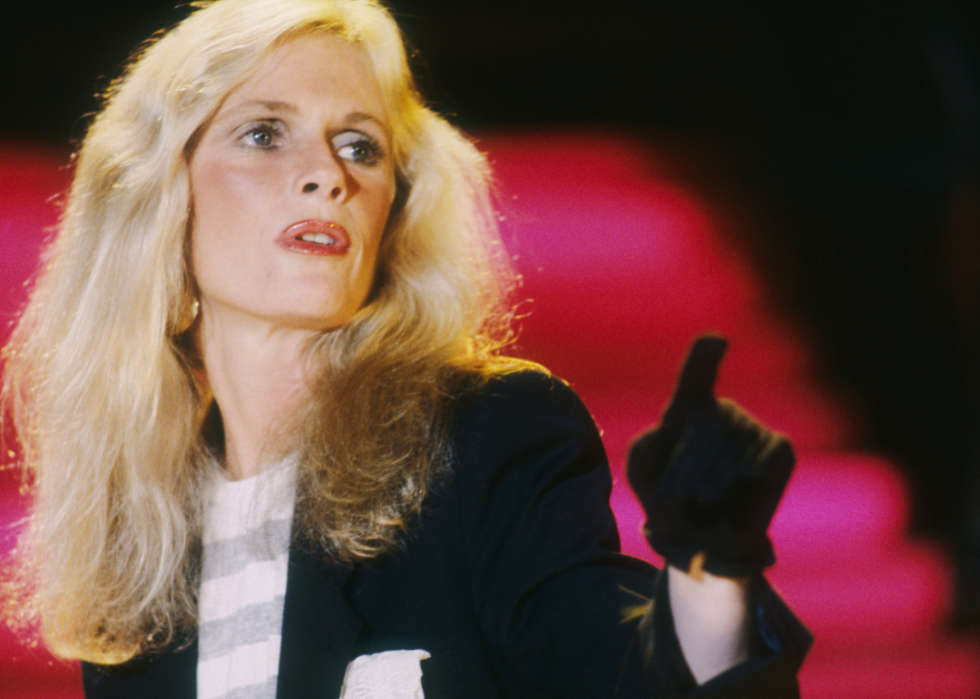 19 / 25
THIERRY ORBAN/Sygma via Getty Images
1981: Starring in a popular song
"Bette Davis Eyes," sung by Kim Carnes, hit the airwaves in 1981, helping a whole new generation discover the award-winning actress. Davis' response to the song that topped the Billboard Hot 100, was a positive one—Davis said she appreciated the mention. Iconic singer Madonna also paid tribute to Davis in her 1990 song "Vogue."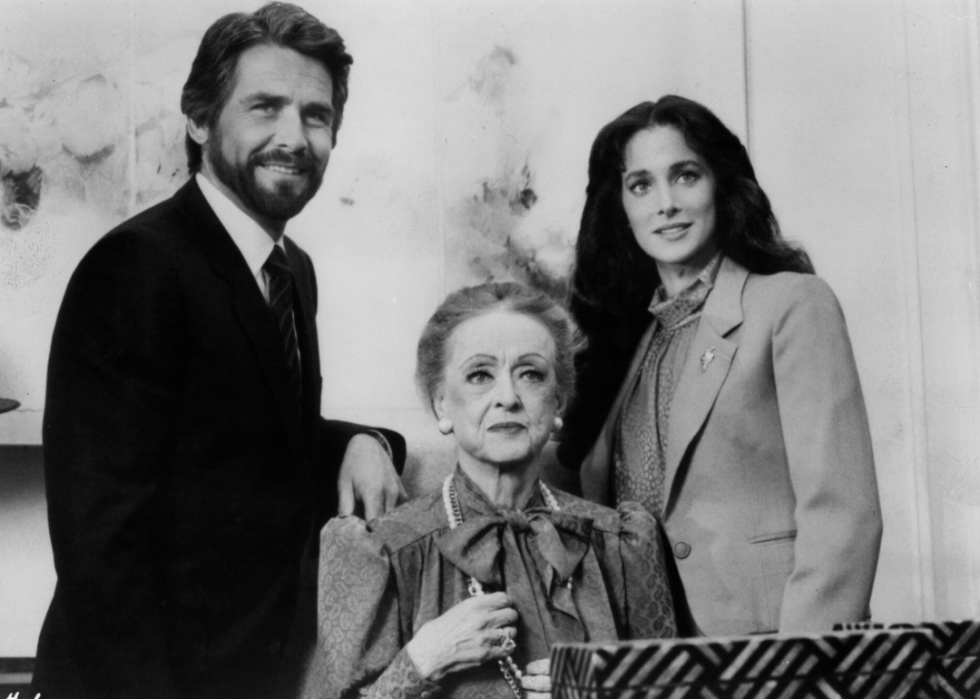 20 / 25
Warner Brothers // Getty Images
1983: Deteriorating health and a cancer diagnosis
While working on the television show "Hotel," Davis underwent a mastectomy following a breast cancer diagnosis. Within weeks of the procedure, the actress suffered multiple strokes, leaving her with slurred speech and paralysis on one side of her face and her left arm.
You may also like: Pablo Picasso: The life story you may not know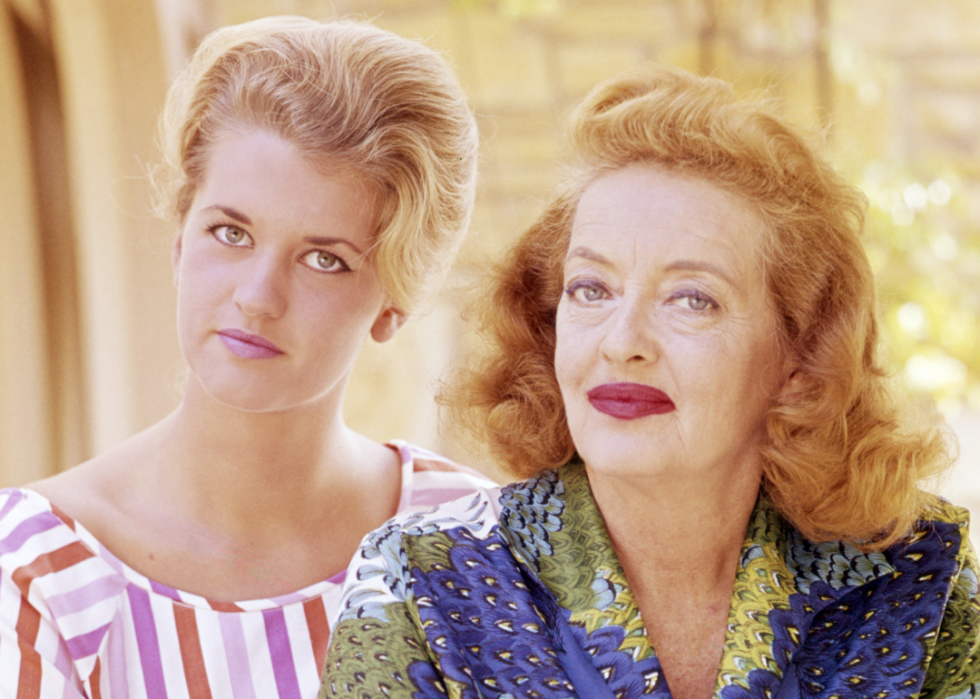 21 / 25
Silver Screen Collection // Getty Images
1985: Her daughter writes a memoir
Bette's relationship with her daughter, B.D. Hyman, shifted when B.D. became a born-again Christian. After Davis returned from England, where she had been filming "Murder with Mirrors," she discovered her daughter had published a memoir, "My Mother's Keeper," portraying Davis in a negative light. Many people, including Hyman's father and Davis' ex-husband, came to Davis' defense.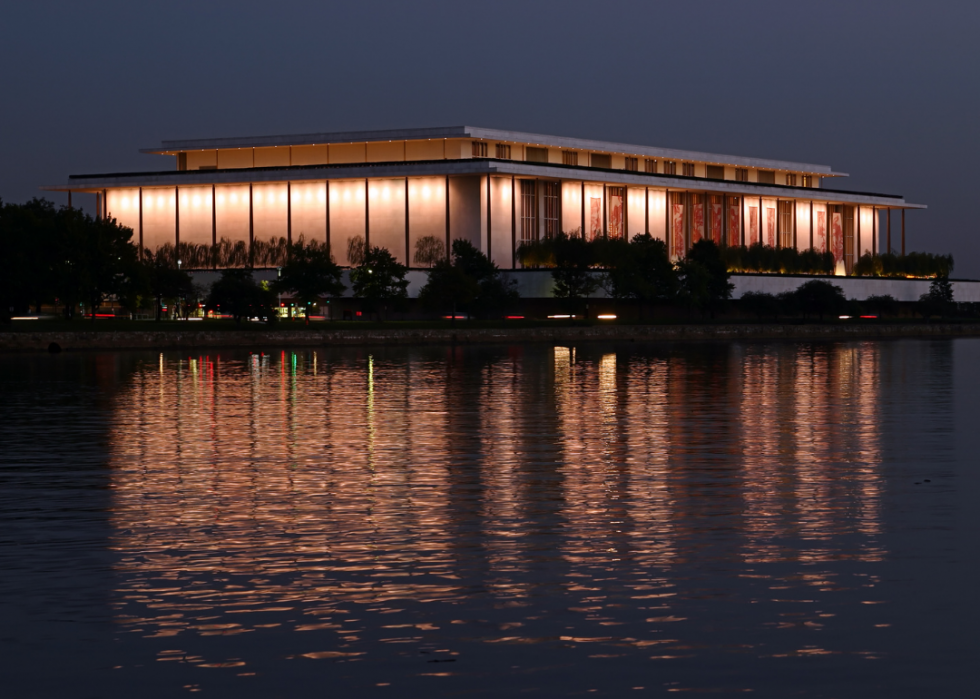 22 / 25
1987: Kennedy Center Honors
The Kennedy Center Honors is a lifetime achievement award acknowledging performing artists for their cultural contributions. At the 1987 ceremony, industry icons Jimmy Stewart, Jessica Tandy, and Hume Cronyn paid tribute to Davis.
23 / 25
1989: Final film released
Bette Davis' final film was the comedy "Wicked Stepmother." Davis was cast as a chain-smoking witch, though she dropped out of the film after the project began. Her absence during the second half of the filming of the movie meant director Larry Cohen had to do some creative thinking and turn her character into a black cat.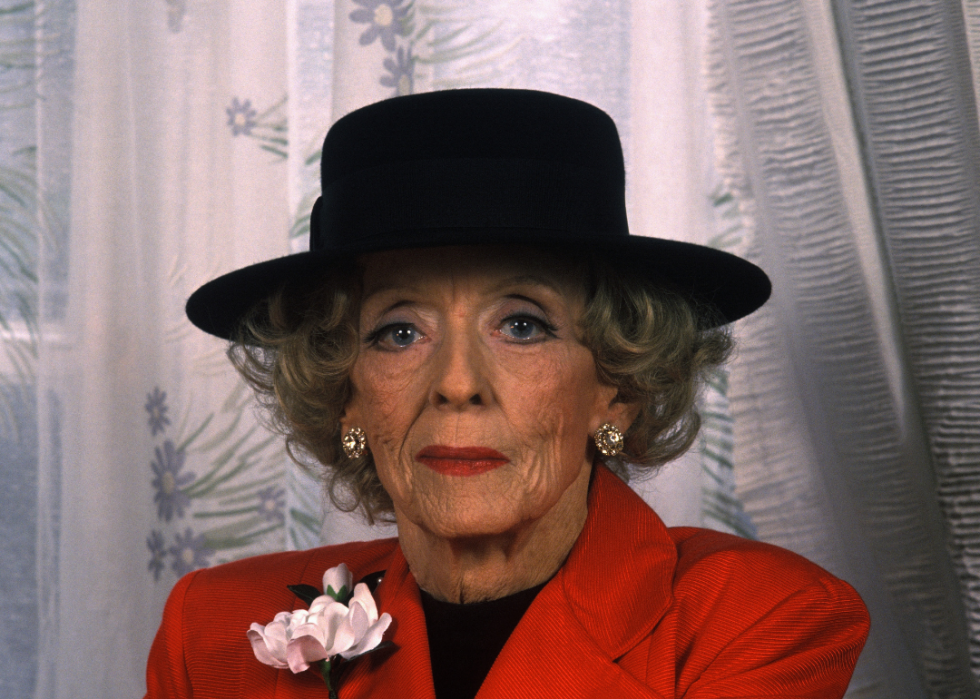 24 / 25
Raphael GAILLARDE/Gamma-Rapho via Getty Images
1989: Death in France
Bette Davis died of breast cancer at the American Hospital of Paris on Oct. 6, 1989, at the age of 81. She was buried at Forest Lawn Cemetery in Los Angeles.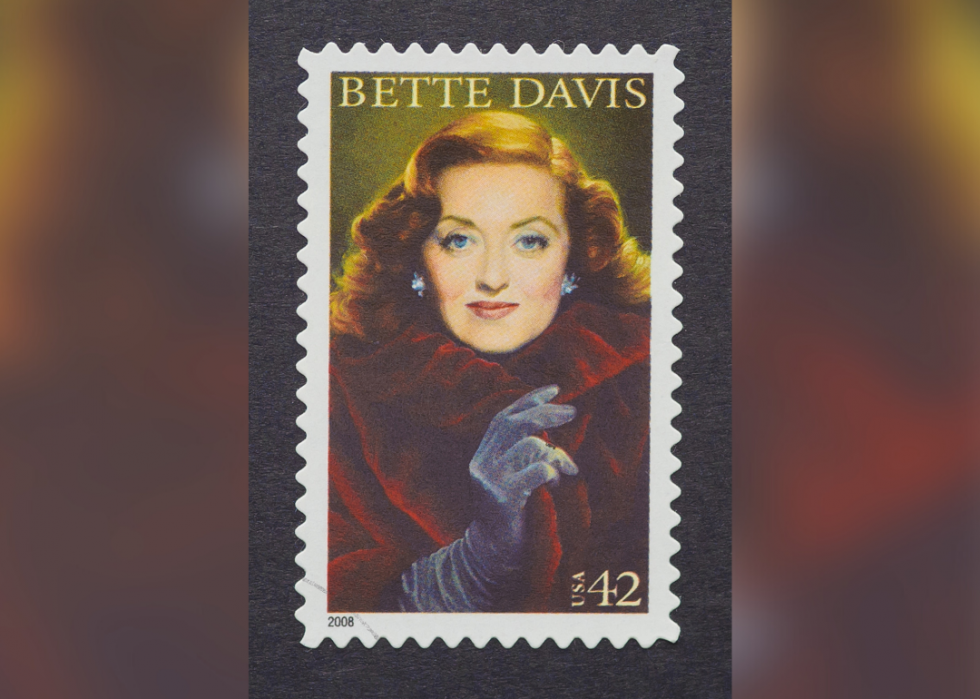 25 / 25
catwalker // Shutterstock
2008: US postage stamp
The U.S. Postal Service honored the icon with a commemorative postage stamp 100 years after her birth. The ceremony for the stamp's First Day of Issue was celebrated at Boston University, which is home to a substantial Bette Davis archive.
You may also like: Clint Eastwood: The life story you may not know