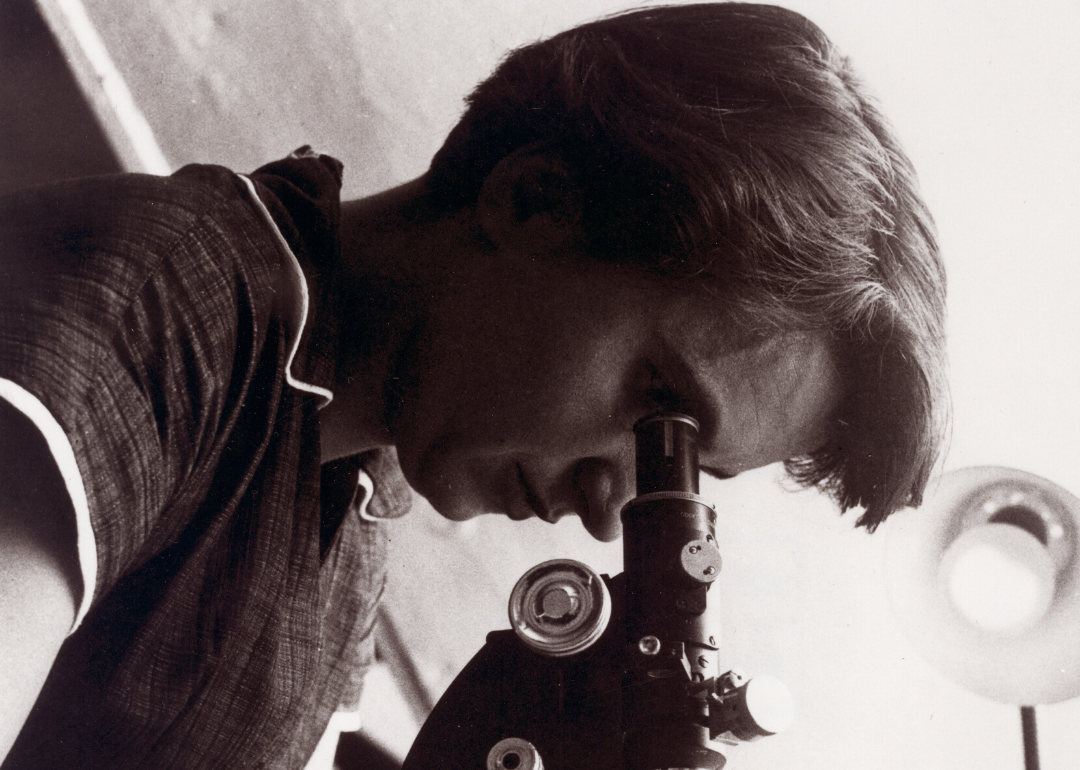 53 groundbreaking women of science
Universal History Archive // Getty Images
From Hypatia to Christina Koch: 53 groundbreaking women of science
Women in science have always faced sexist challenges, and many have been forgotten by history. But since the beginning of science itself, women have been at the forefront of discovery. From hidden figures like computer Katherine Johnson to science superstars like chemist Marie Curie, women have made innumerable contributions to scientific research. Today, high-profile women are revolutionizing their fields and smashing records, such as NASA astronaut Christina Koch, who returned from the longest female spaceflight in February 2020, logging 328 days in space.
Early female scientists faced significant challenges. Many were denied entrance to graduate schools. Women lucky enough to be admitted were sometimes forced to sit behind a screen in the corner of class to avoid distracting their male peers. Some had credit for their work stolen by influential men, and others were criticized for findings considered too revolutionary to be believable.
Though the number of women in science has increased throughout the years, less than 30% of researchers throughout the world are women, according to the UNESCO Institute for Statistics. In North America and Western Europe, only 32.7% of researchers are women. In the sciences, female researchers are also paid less, published less, and promoted less than men.
This inequality hasn't stopped women scientists from achieving success or advocating for other women's success. Many who have gained public recognition, such as NASA astronaut Sally Ride, used their sway to help educate girls in the sciences. Organizations such as Girls Who Code are also dedicated to teaching girls and young women tangible skills to help them succeed in science, technology, engineering, and mathematics.
Stacker compiled a list of 53 trailblazing women in science from news, historical, and government reports. The women in this list represent many nationalities, races, religions, and socioeconomic backgrounds. Read on to learn about female researchers who broke barriers in the world of science.