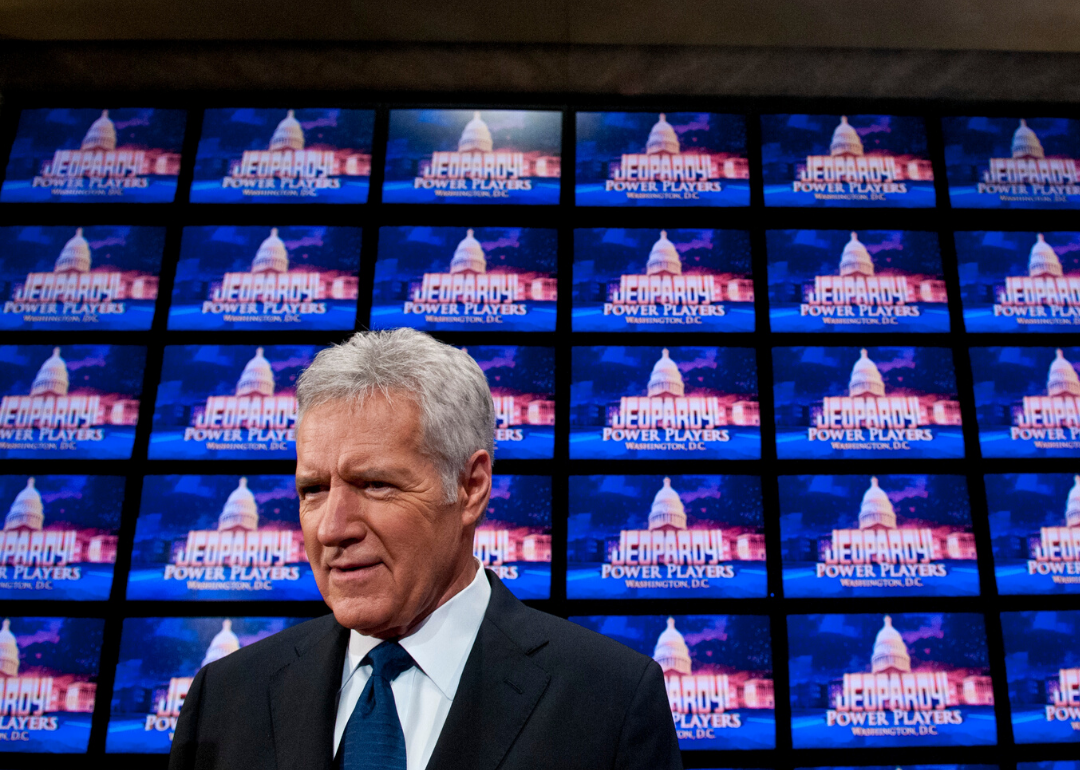 Can you solve these real 'Jeopardy!' clues about the Earth?
Kris Connor // Getty Images
Can you solve these real 'Jeopardy!' clues about the Earth?
When the current iteration of "Jeopardy!" began in 1984, the calm and alluring voice of Alex Trebek turned quiz-show formats inside-out by spearheading the use of questions to answer clues. No one at the time could have imagined that 35 years later, the game show would have set records for awards won while also winning over the hearts of millions of viewers.
Some say "Jeopardy!" made being a geek a cool thing and proved that being smart can make you rich. Over the years, many of the game contestants have enjoyed celebrity-like status and become household names. There's Ken Jennings, the Utah software engineer with a record 74 wins and $2.5 million earnings; James Holzhauer, who set a record of single-game winnings; and recent contestant Dhruv Gaur who made Trebek choke up with a sweet note he wrote in lieu of an answer in Final Jeopardy.
The show recently announced bringing back some past champions for a primetime TV event starting January 2020. It will feature Ken Jennings, Brad Rutter, and James Holzhauer competing against each other for the ultimate title. For now, the contestants are probably brushing up their trivia knowledge on the hundreds of categories featured in the show. This includes the immensely popular "Before-After," "Stupid Answers," "Nature," "Hodgepodge," "Pop Music," "Sports," and "Potent Potables," to name a few. Of course, this would also give a chance for millions of viewers sitting at home to see if they can answer as quickly as the champions.
Stacker compiled real questions asked from 36 previous seasons of "Jeopardy!" related to the "Earth" category for those looking to challenge themselves. The questions and answers have been taken from J!Archive, a fan-created archive with over 381,000 clues as of 2019.
Clue slides will appear before answer slides. Stacker also included some interesting trivia with each question to add to the fun. Click through to test your knowledge on planet Earth. Don't forget to phrase your answer to each clue in the form of a question!
You may also like: Least obedient dog breeds