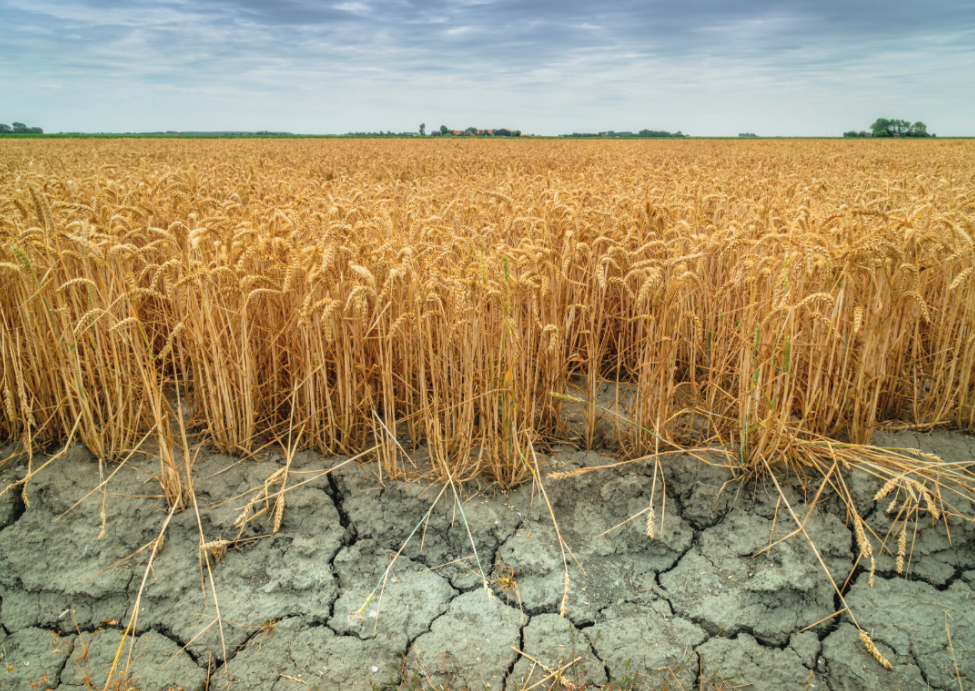 Crops affected by western droughts
Jasper Suijten // Shutterstock
Crops affected by western droughts
Climate change has brought historic droughts to virtually half the American population this year, starting in the spring and disproportionately affecting the Southwest, California, and Washington.
The hyperbolically dry conditions are wreaking havoc on agriculture, drying up lakes, and causing local and state governments to declare drought emergencies. The frequency and severity of droughts in recent years have scientists concerned about the prospect of the West, where reservoirs and water systems were constructed based on a climate that no longer exists, entering into a state of permanent drought.
Farmers have responded to drought conditions by tilling ruined crops, leaving fields fallow, and swapping out the crops they normally grow with more drought-resistant ones. While droughts have been becoming increasingly common over the last two decades, this year's drought is exceptional in reach—affecting nearly every state west of Wisconsin—as well as in its extremity.
Using data from the United States Department of Agriculture (USDA), Stacker identified reservoirs throughout Western states which reached below 75% of their typical capacity due to droughts. We combined this data with the U.S. Agricultural Census, last completed in 2017, to find what crops are grown in each of the counties experiencing greater water stress.