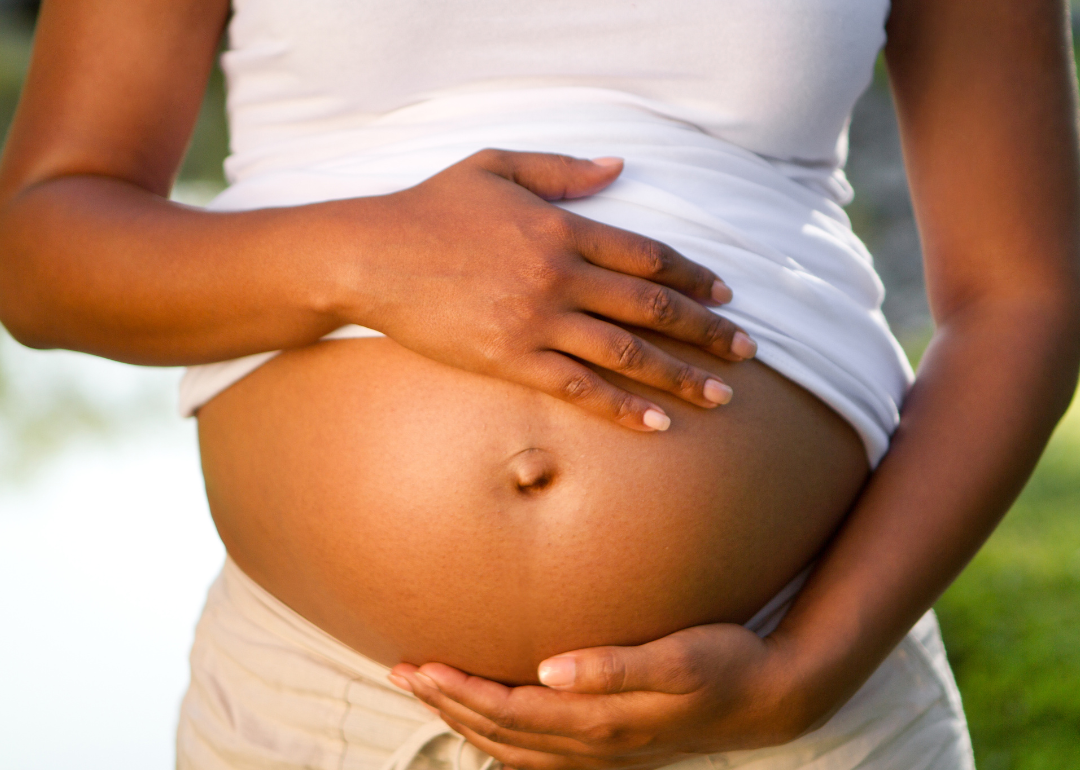 These states have the highest maternal mortality rates—for Black mothers, outcomes are even worse
These states have the highest maternal mortality rates—for Black mothers, outcomes are even worse
April Valentine went to Centinela Hospital in Inglewood, California, on Jan. 9 to give birth to her daughter, Aniya. She never made it back home.
Her boyfriend, Nigha Robertson, said at a Los Angeles County board meeting on Jan. 31 that Valentine's complaints of pain went ignored for hours. Robertson said he "screamed and begged" for someone to help her as he performed CPR on her while hospital staff neglected to intervene. Aniya was delivered via Cesarean section, and Valentine became the latest Black woman whose tragic death would make her the face of the maternal mortality crisis in the U.S.
Compared to similarly wealthy countries, the U.S. is "the most dangerous place to give birth." Despite high and steadily increasing health care spending per person, the U.S. health system has worse outcomes than the Netherlands, Canada, France, Germany, New Zealand, Norway, Australia, the United Kingdom, Switzerland, and Sweden. People in the U.S. die during pregnancy or relatedly within one year after pregnancy at a rate more than three times higher than people in similar countries. Within the U.S., that reality is even more tragic for Black women, and the situation is most dire in a handful of states.
Stacker compiled data from state maternal mortality review committees and the Centers for Disease Control and Prevention to examine how maternal mortality and pregnancy-related death disproportionately impact Black people.
Editor's note: While this story centers on maternal outcomes, we acknowledge that not all people who can become pregnant identify as women or mothers. The data presented here is an indication of a larger issue because federal and state data often invisibilizes Indigenous communities.