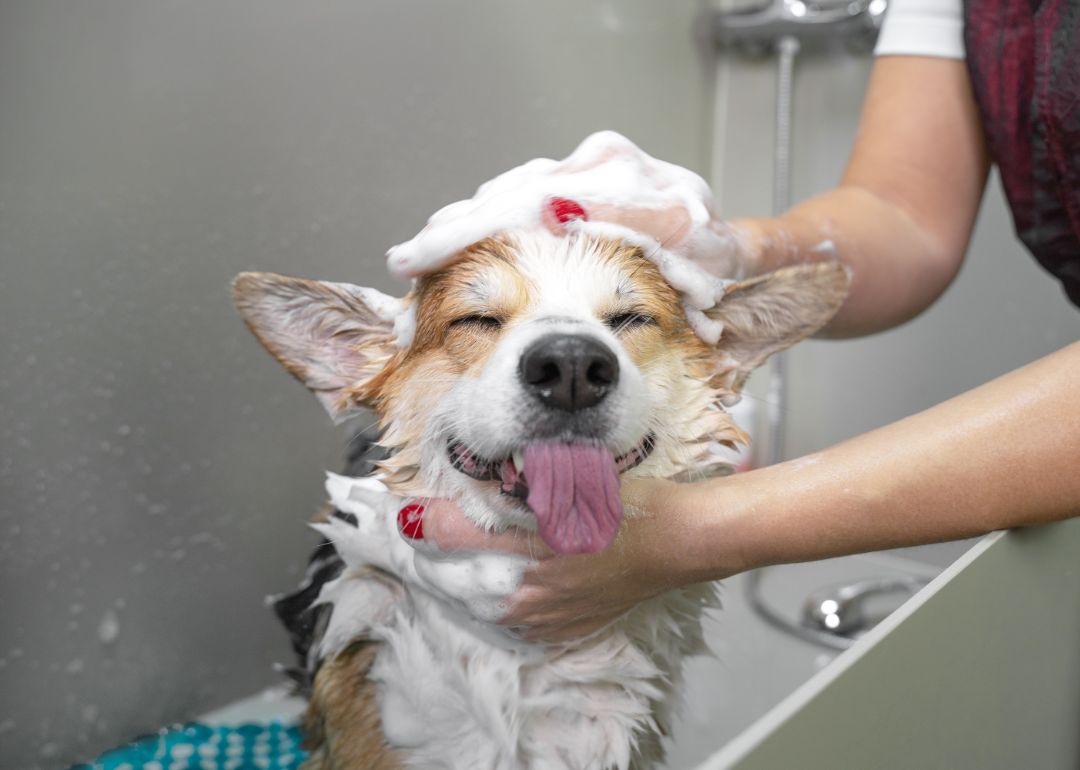 Why do dogs lick people? And answers to 50 other canine questions
Why do dogs lick people? And answers to 50 other canine questions
There's a reason dogs are known as "man's best friend." They're often faithful, energetic, and sweet. They bound to the door to greet their owners and shower their people with kisses when it's time to leave. When a person is bored, dogs are usually up to play any game at all. When humans are lonely or want company, dogs are there to snuggle up for as long as they're welcome. Dogs seem to love their people unconditionally and don't seem to mind their owners' weird quirks. But for as lovable as they are, dogs also do some odd things. We've all known dogs guilty of licking their owner's faces obsessively or running around in circles after getting a bath. Then there are the less savory actions, like rolling around in garbage or eating rabbit poop in the backyard. And why do dogs spend so much time sniffing each other's butts?
Unlike human friends, owners can't come out and ask their dogs why they do the puzzling things they do. And even if dogs could answer, they might not know. When dogs lick people, for example, is it a hereditary thing that dates back to their wolf ancestors, or just something they've seen others doing? Are dogs trying to show their owners affection, or do they like how their humans taste? And what about the non-behavior-related questions? Such as, how long dog owners should let their dogs stay home alone or whether hiccups should be alarming. Do dogs dream? Can dogs feel guilt? Do dogs get mad at their owners? And where did they come from, anyway?
To answer some of these pressing dog-related questions and separate fact from fiction, Stacker has put together a slideshow featuring 51 of the most commonly asked questions about canine companions. The questions have been answered by veterinarians, dog trainers, or other canine experts. Some answers may seem obvious, while others might surprise readers. Click through Stacker's gallery to gain a greater understanding of man's best friend.
You may also like: Origins of the 50 most popular dog breeds